Europe is spangled with tourist destinations. While Paris is an all-time favorite, there's no better place for romance than Rome. Art and history have found its safe haven in Prague.
Amsterdam, however, is in its own league. Visitors from all over the world come to Amsterdam to have some unadulterated fun. There is something in the Amsterdam air that dusts the worries away. With its snaking canals and gabled buildings, the Venice of the North is one of the hottest destinations in Europe, especially in April.
What makes Amsterdam in April special?
---
Each year over 15 million tourists visit Amsterdam. That's a whole lot of tourists and your experience in the city could be determined by the tourist crowd. April can be considered to fall in the shoulder season for tourism. The moderate tourist count at a destination as popular as Amsterdam is rare and must be taken advantage of.

Spring is in full bloom at Amsterdam in April. The city has a unique charm, and the variegated tulips only add to its allure. The sun finally makes its appearance, and so do the local residents. This makes April the perfect time to explore Amsterdam.

With longer days in April, you have more time to visit the numerous essential spots of Amsterdam. April is also a festive time in the city. Easter and King's Day spark lavish celebrations in the city. These are not to be missed and are few of the biggest reason to visit Amsterdam in April.
Amsterdam in April Weather
---
Amsterdam is delightfully pleasant most of the time in April. The average high is around 12°C and the average low hovers around 4°C. The weather is humid in Amsterdam. About 12 days in the month features some rain. Daylight keeps increasing throughout April and lasts for about 10 hours.
Amsterdam in April: Things to do
---
Discover the reason why Amsterdam is known as the Venice of the North. The carefully laid canal system of Amsterdam makes for a wonderful cruise. It presents you with the opportunity of exploring the major attractions of the city at a leisurely pace. The Amsterdam Canal Cruises are indeed a thing of beauty, and you, should certainly not miss out on them!
April Timings
Cruise Timings depend on Tour chosen

Vincent van Gogh is one of the most prolific artists the world has ever seen. At the Van Gogh Museum, you will be able to observe the largest collection Van Gogh's works. This museum is situated in the middle of Amsterdam's famous museum district. Buy combo tickets like the Dutch Masters & Marvels Tour to experience the canal cruise and Rijksmuseum along with this attraction.
April Timings
Sunday to Thursday and Saturday 9 AM to 6 PM
Friday 9 AM to 9 PM
Anne Frank House and Walking Tour
Anne Frank's life and the story is imprinted all over the history of the Second World War. This unusual attraction transports you to Anne Frank's days as you experience the city from her viewpoint. The tour takes you through the city that was once at the wrong end of the World War's bloody aftermath. Know the story of Anne Frank and how her diary ended up being published by her father Otto Frank.
April Timings
Tours start daily at 10:30 AM & 2:00 PM
At the heart of the museum district lies another spot famous for its vast collection. Rijksmuseum holds around 8000 pieces of art that you can explore if you have the time. The collection at Rijksmuseum mainly focuses on Dutch history. It has some of the most influential works of art in terms of historical significance. The Night Watch by Rembrandt Van Rijn and Self-Portrait by Vincent Van Gogh are two of the most famous pieces at the museum.
April Timings
Daily 9:00 AM to 5:00 PM
The Netherlands is known to be the land of tulips. Surely, you aren't planning to come to Amsterdam in Spring and leaving without seeing the flowers in full bloom? Keukenhof is the largest flower garden in Europe. It has a number of species of flowers, all of which are in full bloom in April. You can a wonderful picnic in the garden and go home with some amazing photos. You may also visit the nearby bulb farms to know more about horticulture.
April Timings
Tours start daily 8:00 AM to 7:30 PM
The Heineken Experience is one of the places you must include in your Amsterdam itinerary if you love beer. The tour takes you to the brewery that was once responsible for manufacturing all of their products. Currently, you can explore some pieces of equipment and have an authentic behind the scenes tour of a brewery. You can even draft your own Heineken to top the experience off.
April Timings
Monday to Thursday 10:30 AM to 7:30 PM
Friday to Sunday 10:30 AM to 9:00 PM
We have mentioned before that Amsterdam is not like any other place in the world. Well, the Amsterdam Icebar proves us right in that regard. The entire bar is made of ice and it boasts of great nightlife. You may also experience a 3D ride through an Icy landscape. Buy the combo ticket and relish the complimentary drinks as the music and the decor hold your attention.
April Timings
Sunday to Thursday 11:45 AM to 1 AM
Friday to Saturday 11:45 AM to 2:40 AM
In most places in the world, you might be well advised to stay away from the shady part of the city. However, turns out Amsterdam's shady part is not so shady after all. At the Amsterdam Red-Light Distict , you could meet locals and acquaint yourselves with the simple rules to follow when in the area. Explore the most famous street in the city, Warmoesstraat, or go to a brewery in Chinatown. Not only is the place safe, but it is happening too.
April Timings
9:00 AM – 8:30 PM
Night tour: 9:00 PM – 11:00 PM
The city of Amsterdam has a rich history. The Amsterdam Museum is dedicated to the past of the city and presents the visitors with the opportunity to explore it in detail. The rich architecture of the building itself is one to behold. Audioguide is available to enrich your visit with nuggets of information. Despite the slightly higher crowd in April, Amsterdam Museum is a must visit.
April Timings
Daily 10:00 AM to 5:00 PM
Amsterdam in April : Events to Look Out For
---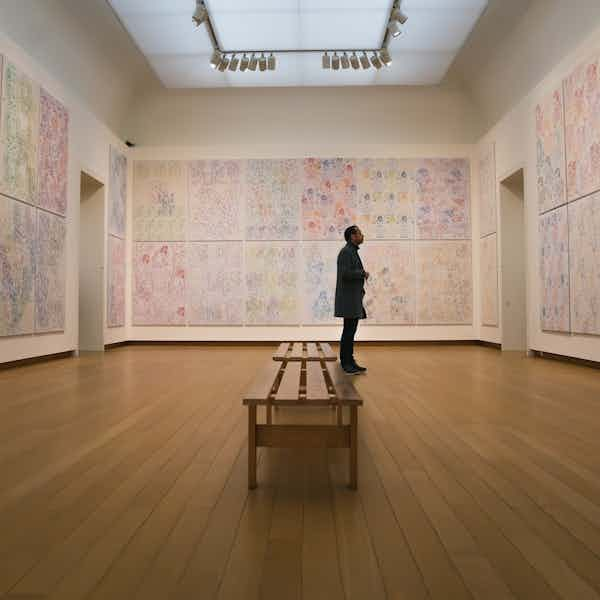 National Museum Week
31 March to 7 April, 2023
The National Museum Week is one of the most awaited events in Amsterdam for history and art aficionados. Many museums, big and small, take part in the event that aims at encouraging people to get involved with the past. Exhibitions and workshops are hosted at the participating museums, making it a worthwhile experience for one and all.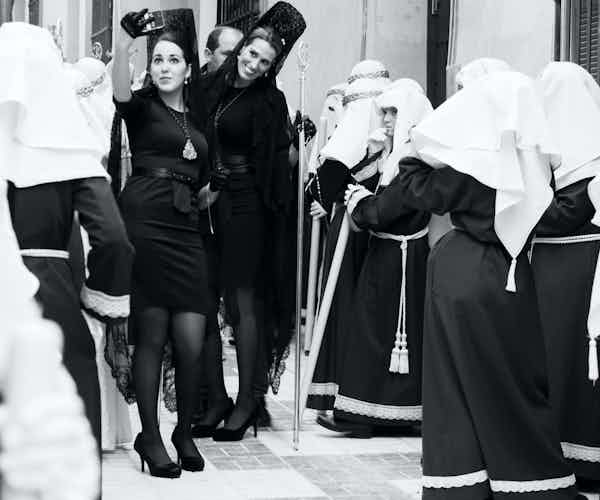 Semana Santa
2 to 8 April, 2023
Semana Santa is the Holy Week before Easter and every neighbourhood in Spain observes it with processions. Members of the church dress in unique cloaks and masks, accompanied by marching bands and biblical-themed floats called 'Pasos'.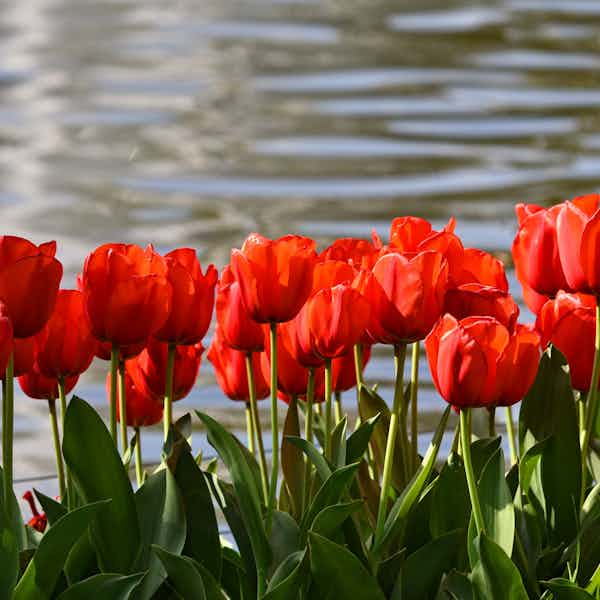 Keukenhof Gardens
All month!
Keukenhof gardens are a flourishing example of how the flowers captivate our senses for the two months when the gardens open their doors. A unique and unforgettable experience awaits every visitor here. Spread across 32 hectares, you will be greeted with landscapes of vividly-colored blooms as far as the eye can see.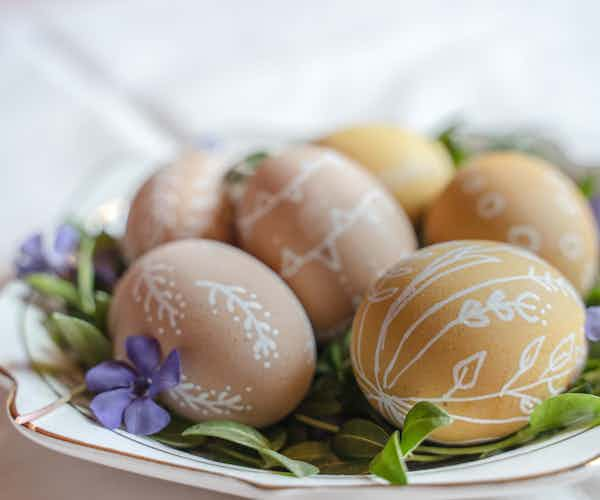 Easter Weekend
8 to 9 April, 2023
If you are in Amsterdam over this weekend, you will be treated to one of the most amazing Easter experiences of all time. Enjoy the festive spirit with the Spring blossom at Keukenhof or take a short trip to the sleepy windmill town of Zaandam. End your weekend with an Easter brunch to top off the experience.
Amsterdam in April : 5-day Itinerary
---
Amsterdam Essentials
---
Amsterdam Weather in April
A typical day in Amsterdam in April is quite damp, due to its geographical features. The sun is out during April way more than the previous months, bringing the temperature to a comfortable high. There is a light breeze. Amsterdam in April is always likely to receive a shower, even if the day begins with a clear sky.
Where to Stay in Amsterdam during April
Amsterdam is not new to receiving visitors. Therefore, the city is sprayed with a great number of hostels, lodges, and hotels. They are built to suit the taste and budgets of everyone.
Luxury: Waldorf Astoria Amsterdam, Conservatorium Hotel, InterContinental Amstel Amsterdam
Mid-range: Pillows Anna van Den Vondel, Banks Mansion, Pulitzer Amsterdam
Budget: Zoku Amsterdam, Mauro Mansion, Hotel V Fizeaustraat
What to Pack for Visiting Amsterdam in April
You have to keep a Dutch quote in mind before packing for Amsterdam. It goes, "April doet wat hij wil", which translates to April will do whatever it wishes to. So, pack warm clothes, pack light clothes, pack a waterproof jacket. Basically, pack it all in moderation. Carry an umbrella and waterproof boots for the whimsical rainy spells. You might want to keep comfortable walking shoes and a bottle of water handy as well.
Getting Around Amsterdam in April
Amsterdam has an extensive network of public transport routes. Although Amsterdam is expensive, the transport system is on a cheaper side. The tram is the most reliable of land transport mediums. Albeit slow, it makes up with its comprehensive connectivity and low rates. If you need to travel to places beyond the Amsterdam city center, the metro is your best bet. The ferries bring the best of both worlds. You can sightsee at a leisurely pace while getting to your destination. If you're up for it, you could travel like a local on a bicycle. There are more bicycles in Amsterdam than residents. Therefore, there won't be a shortage of rentals available.
Amsterdam in April - Must Try Delicacies
---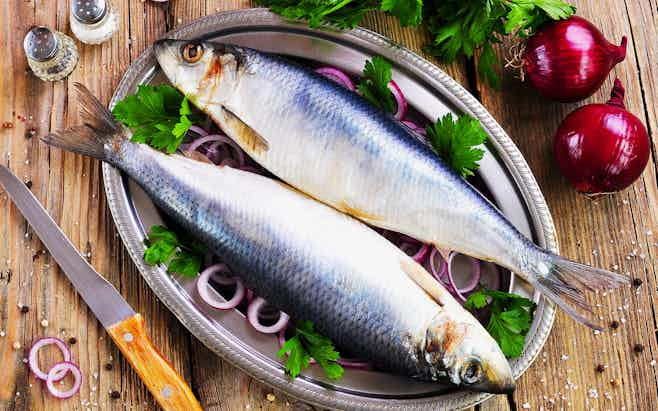 Raw Herring
As terrifying as this may sound, Raw Herring is something that will tantalize your taste buds and make a place for itself in your heart. Head to any Herring cart you spot and ask for a broodje haring, which places the fish in a sandwich. The Raw Herring at Frens Haringhandel is legendary.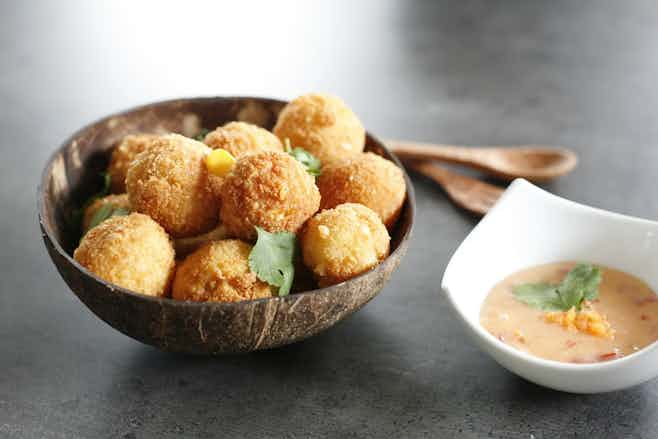 Bitterballen
It is likely that you'll go beer binging during your time in Amsterdam. Beers in the Netherlands are typically stronger than elsewhere, and as such you need to pair it up with Bitterballen, a pub essential in Amsterdam. It is basically deep-fried meatballs served with mustard dip. Try the Bitterballen from De Ballenbar.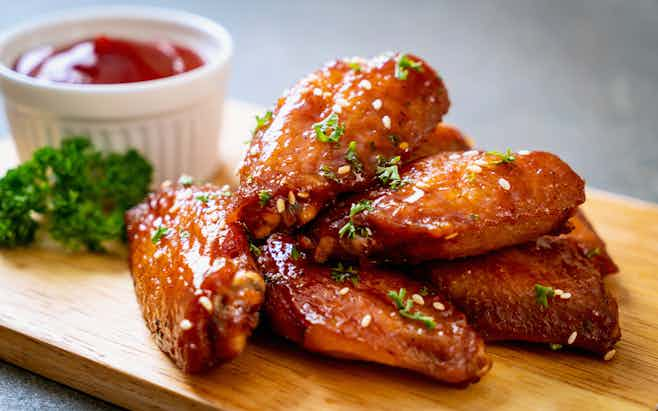 Thick Dutch Fries
The thick fries indigenous to the Netherlands is another must-try delicacy. The thick fries are served hot in a paper cone with a number of toppings. To get the authentic Dutch taste, ask for patatje oorlog or patat special sauce to go with the fries. The best Dutch Fries are served at Grizzl and Frietboutique.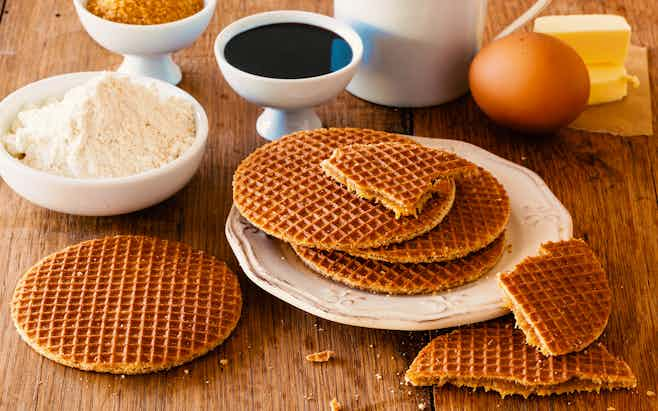 Stroopwafel
Not many Dutch sweet treats are known to the world, but this one definitely deserves the recognition. Two plain waffles are stuck together with sweet syrup and served hot and gooey. You may choose to go for this treat at a street market or try it from Original Stroopwafels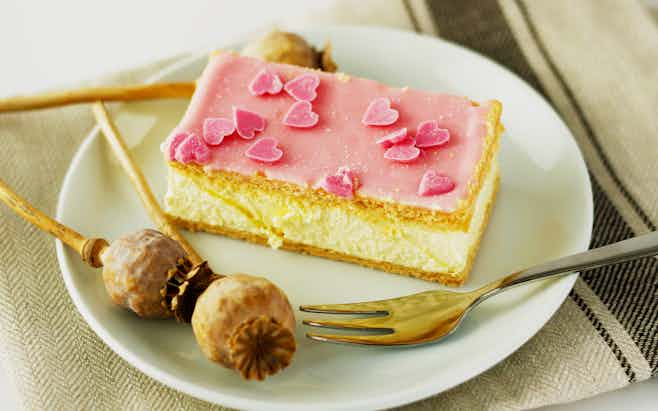 Tompouce
This sweet treat has an interesting history. It was named after a performing dwarf who went by the name of Tom Pouce. It comprises of a rectangular piece of pastry topped with pink icing. Try this dish at Stefs Bakery.
Tips to visit Amsterdam in April
---
Make sure you squeeze in a trip to Keukenhof Gardens in April. The tulips festival is on full swing from March to May and there's no leaving Amsterdam without seeing the tulips.
Visit the outskirts of the city on the weekends as the main city could get crowded during those days in April.
Be mindful of the bike lanes. As the weather gets warmer, more and more locals will be seen on the street with their bicycle.
Look for deals on flight and hotel bookings in April as the high season is yet to begin.
FAQs
---
What are the top things to do in Amsterdam in April?
What is the temperature in Amsterdam in April?
What are the best day trips to take from Amsterdam in April?
Are any famous attractions closed in Amsterdam in April?
What is an ideal itinerary for visiting Amsterdam in April?
Is April a good time to visit Amsterdam?
Explore Amsterdam Through The Year
---
Ready to Visit Amsterdam?
---
Here's more of what you can explore in Amsterdam.