Lose yourself in the soulful embrace of Lisbon's Fado show. This centuries-old Portuguese tradition recounts melancholic tales of love and longing, accompanied by the haunting strains of guitar and vocals. Feel the passion of Lisbon's cultural heartbeat come alive with a night of Fado.
Lisbon Fado Show In A Nutshell
---
Getting There
R. da Misericórdia 14, 1200-443
Lisbon, Portugal
Get Directions
Opening Hours
Monday-Saturday: 7 PM
Closed: Sunday
What To Expect At The Lisbon Fado Show?
---
Musical Experience: Lose yourself in the soul-stirring beauty of Lisbon's fado show, a musical tradition known for its heartfelt storytelling.
Authentic Cultural Showcase: Discover the essence of Portuguese culture as fado takes center stage, allowing you to delve deep into Lisbon's rich history, emotions, and community spirit.
Intimate Atmosphere: Step into a cozy setting where the fadistas (fado singers) transport you to a world of profound emotions, accompanied by the enchanting sounds of the guitarra portuguesa and viola.
Recommended Lisbon Fado Show Tickets
---
Lisbon Fado Show History
---
Rooted in the working-class neighborhoods of Lisbon, Fado emerged in the early 19th century as an expressive outlet for sailors, traders, and mourners. Its poignant narratives, often touching upon themes of saudade (nostalgia) and longing, resonated with a the common people. Initially performed in intimate taverns and alleys, Fado's popularity soared, making its way onto grand stages and into the hearts of a broader audience. The soaring voices of Fadistas, accompanied by classical guitar, wove intricate tales of love, heartbreak, and everyday struggles of the people.

During the mid-20th century, when Portugal was under the authoritarian rule of António de Oliveira Salazar, Fado became an important means of political resistance and gave voice to the oppressed. Many Fado lyrics carried subtle messages of dissent against the regime, and singers like Amália Rodrigues became symbols of hope and defiance. Over time, Fado evolved into a symbol of national identity and a UNESCO-recognized intangible cultural heritage. In Lisbon today, Fado houses or "Casas de Fado" are cherished venues where locals and visitors gather to experience this art form.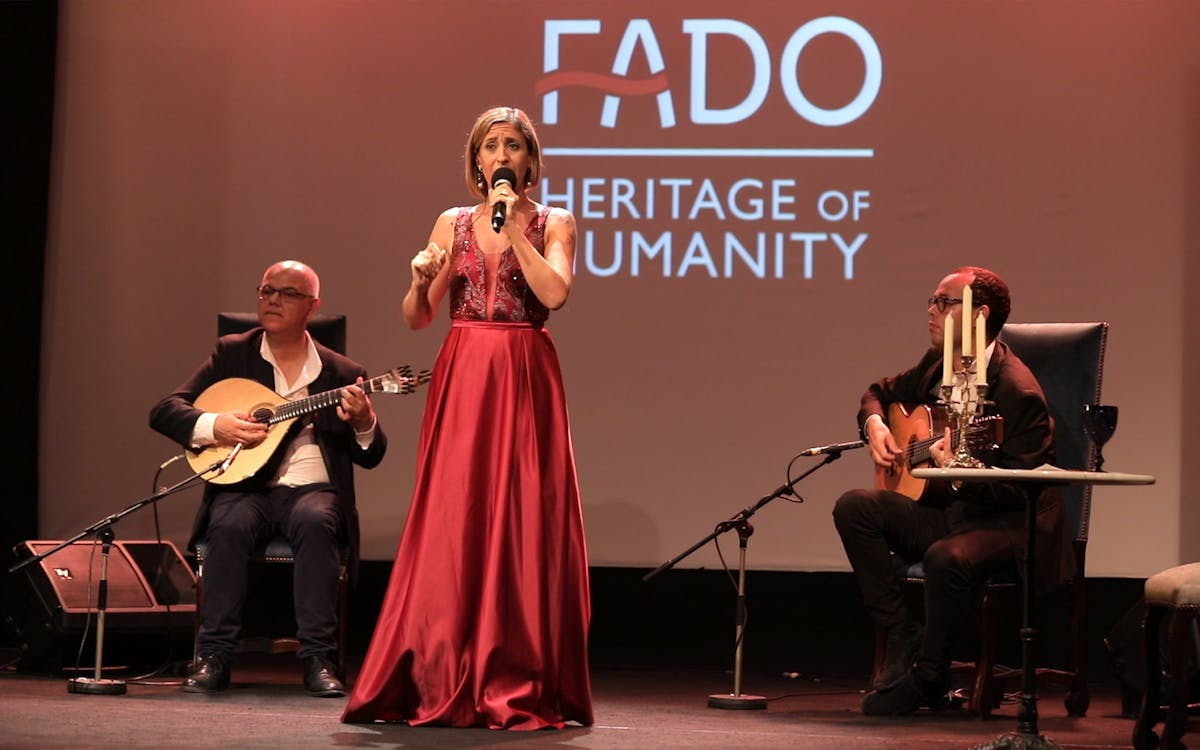 Highlights Of The Lisbon Fado Show
---
1

Authentic Fado Shows

Lisbon Fado Show
Experience the essence of Portugal through Lisbon Fado show. Dive into authentic Fado music at its birthplace, where poignant melodies and heartfelt storytelling intertwine, creating an intimate connection with the country's soulful heritage.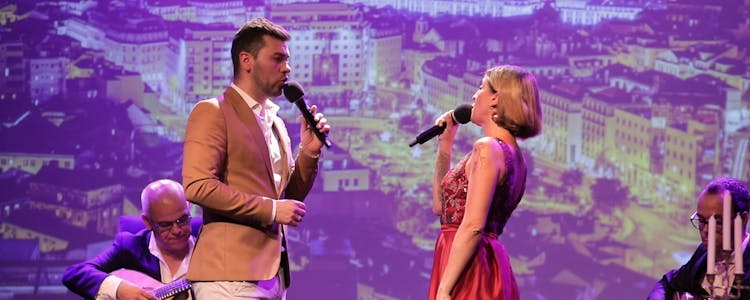 2

Cultural Insight

Lisbon Fado Show Culture
Through Fado, gain a deeper understanding of Portuguese culture, history, and the emotions and experiences of the Portuguese people. Discover why it is such a big part of their culture and how it rose to be a voice of hope and rebellion.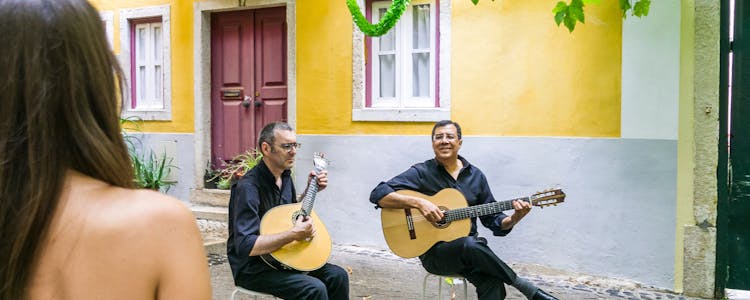 3

Intimate Setting

Lisbon Fado Show Setting
Unlike larger performances, the Lisbon Fado show provides an intimate setting where you can truly connect with the music and the performers, creating a memorable and emotional experience. As most fado shows come with dinner, you can delight in local cuisines and flavours as well.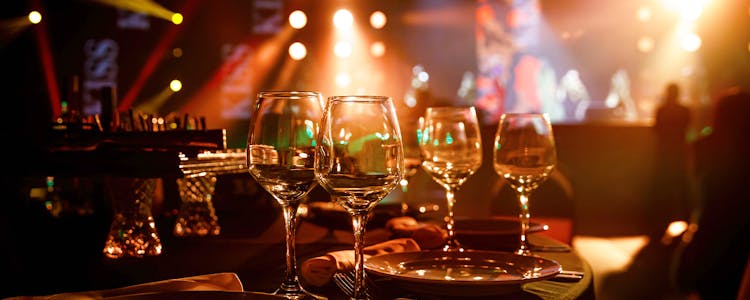 4

Historical Connection

Lisbon Fado Show History
Lisbon's Fado venues, nestled in the city's historic neighborhoods, forge a tangible link to its rich past. As you sit amidst the timeworn cobblestones and weathered facades, you're not just attending a performance – you're becoming part of a centuries-old tradition.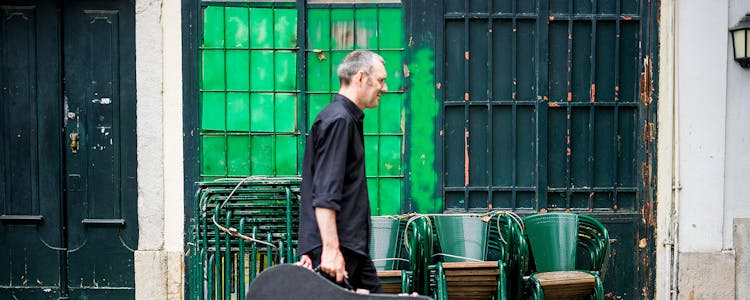 Best Time To Experience The Lisbon Fado Show
---
The best time to experience the Lisbon Fado show is during the spring or fall seasons. During these times, the weather is mild and comfortable, allowing you to enjoy the show without being too hot or cold. These seasons are less crowded compared to the busy summer months, giving you a more intimate and enjoyable experience. It is best to attend the show in the evening, as the city comes alive with the enchanting sounds of Fado music. Make sure to plan ahead and book your tickets in advance to secure your spot.
Lisbon Fado Show Opening Hours
---
Monday-Saturday: 7 PM
Closed on Sundays
Each show goes on for about 50 minutes
Getting There
---
Bus
You can board buses 202, 758 to the closest bus stop which is Praça Luís De Camões. From there, a quick 1-minute walk will get you to Chiado.
Tram
Board 24E to the closest tram station, which is is Praça Luís De Camões. A quick 1-minute walk will get you to Chiado.
Insider Tips - Lisbon Fado Show
---
Arrive early to secure a good seat, especially during peak tourist seasons. Aim to reach the venue at least 30 minutes before the show starts.
Fado shows have a traditional and formal atmosphere. Opt for smart-casual attire to blend in with the locals and show respect for the music.
Fado isn't just about listening; it's an emotional experience. Be prepared to be moved and show your appreciation to the performers by clapping between songs.
After the show, take a leisurely stroll through the enchanting Alfama neighborhood, known as the birthplace of fado music. Lose yourself in its narrow streets and soak up the authentic atmosphere.
Lisbon Fado Show Facts
---
Lisbon Fado traces its origins back to the early 19th century, with influences from Portuguese sailors, African rhythms, and Moorish melodies. Its melancholic tunes captured the emotions of seafarers returning home after long voyages, making it a powerful expression of saudade, or longing.
Initially performed in Lisbon's taverns and narrow alleys, Fado was an intimate affair, uniting working-class communities through shared tales of love, heartache, and everyday struggles.
Amália Rodrigues, the iconic "Queen of Fado," played a pivotal role in popularizing Fado internationally. Her soul-stirring voice and modern interpretations introduced this traditional genre to a global audience.
In 2011, Fado was recognized by UNESCO as an intangible cultural heritage of humanity. This acknowledgment reflects its profound cultural significance and enduring impact on Portuguese identity.
During Portugal's dictatorial regime (1926-1974), Fado lyrics often carried subtle political and social messages. Fado served as a channel for dissent and a way to express feelings of discontent.
Restaurants Near Lisbon Fado Show
---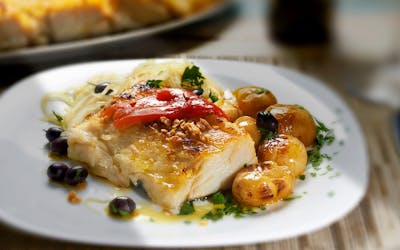 Bistro 100 Maneiras
Experience a fusion of Portuguese flavors and Eastern European cuisine at Bistro 100 Maneiras, a trendy, late-night restaurant. Savor culinary delights while music accompanies your dining journey into the early hours.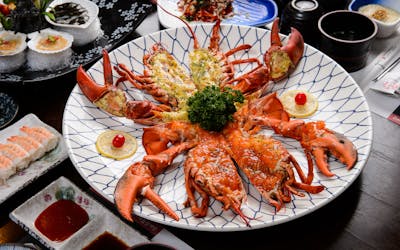 Pateo - Bairro do Avillez
Pateo - Bairro do Avillez stands as Lisbon's premier seafood destination. With a captivating ambiance, innovative concept, and exquisite menu, it entices diners with flavorful offerings including clams, lobsters, mocktails, and fine Portuguese brandy.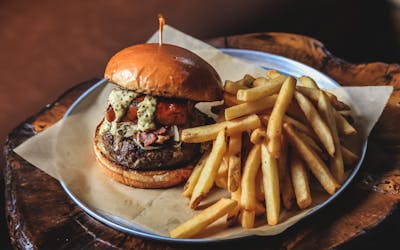 Dallas Burger Joint
Discover the Dallas Burger Joint, a cozy and casual spot serving up hearty grass-fed beef burgers, accompanied by crispy fries. Vegans also have flavorful options to indulge in, making it a must-visit for a satisfying and inclusive dining experience.
Places To Stay Near Lisbon Fado Show
---
Things To Do Near Lisbon Fado Show
---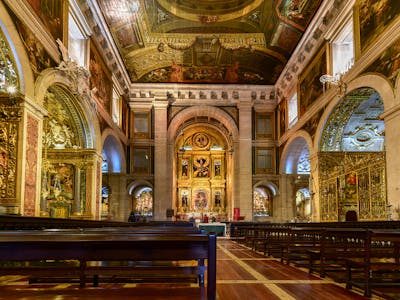 Church of Saint Roch
The Church of Saint Roch, a venerable Jesuit construction from the 16th century, boasts a series of predominantly baroque chapels. Lavishly decorated and as one of the earliest of its kind, it stands as a testament to historical religious architecture.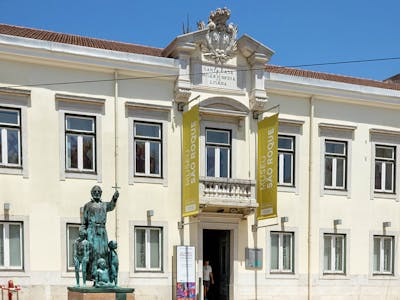 Museu de São Roque
Nestled within a captivating 17th-century cloister, the Museu de São Roque stands as a treasure trove of Portuguese sacred art. The collection, spanning centuries, boasts a diverse array of sacred artifacts, illuminating the artistic craftsmanship of Portugal's past.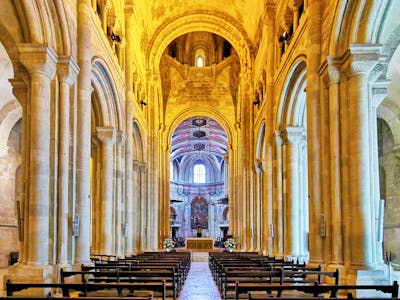 Lisbon Cathedral
Lisbon Cathedral, founded in 1147, stands as the city's oldest church, a testament to time's resilience. Surviving natural calamities and renovations, its unique blend of architectural styles reflects its enduring spirit. Inside, a harmonious fusion of decorations, statues, and fittings creates distinctive interior.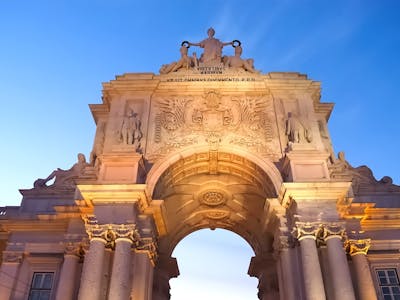 Arco da Rua Augusta
The Arco da Rua Augusta, an ornate 18th-century triumphal arch adorned with intricate sculpted figures, offers breathtaking views of the bustling city center. A marvel of architectural grandeur, it stands as a testament to Lisbon's rich history and artistic prowess.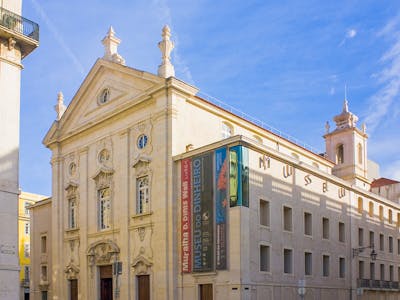 Money Museum
Explore the Money Museum, where a baroque-era church reveals the fascinating world of currency. Engage with hands-on exhibits, witness coin minting, and observe banknote printing, gaining insights into the art and history of money creation.
FAQs
---
The origins of Lisbon Fado can be traced back to the early 19th century, making it over two centuries old.
Many Fado houses have specific policies regarding photography and recording during performances. Some may allow discreet photography without flash, while others may prohibit it to maintain the intimate atmosphere and respect for the artists.
While there's no strict dress code, opting for smart casual attire is a respectful choice, reflecting the significance of the Fado tradition. It also enhances your overall experience as you engage with the cultural atmosphere.
Yes, Fado shows are typically held year-round, but it's advisable to check the schedules of specific Fado houses, as some may have seasonal variations or occasional closures for renovations or holidays.
Fado shows hold cultural and emotional significance, preserving Portugal's heritage. Through soulful melodies and poignant lyrics, they evoke history, saudade, and human connection.