The Lisboa Card, also known as the Lisbon Card is a great way to explore the historic city of Lisbon, Portugal. It provides tourists with unlimited public transportation and exclusive discounts on attractions, restaurants and shops throughout the city. With so much to see and do in one of the world's most beautiful cities, the Lisbon Card gives visitors an easy and affordable way to experience it all. Whether you're looking for a place to eat or something unique to take home from your trip, the Lisbon Card has you covered! Let's take a closer look at just how this card can help make your visit to Lisbon even more memorable.
The Lisbon Card - What's The Deal?
---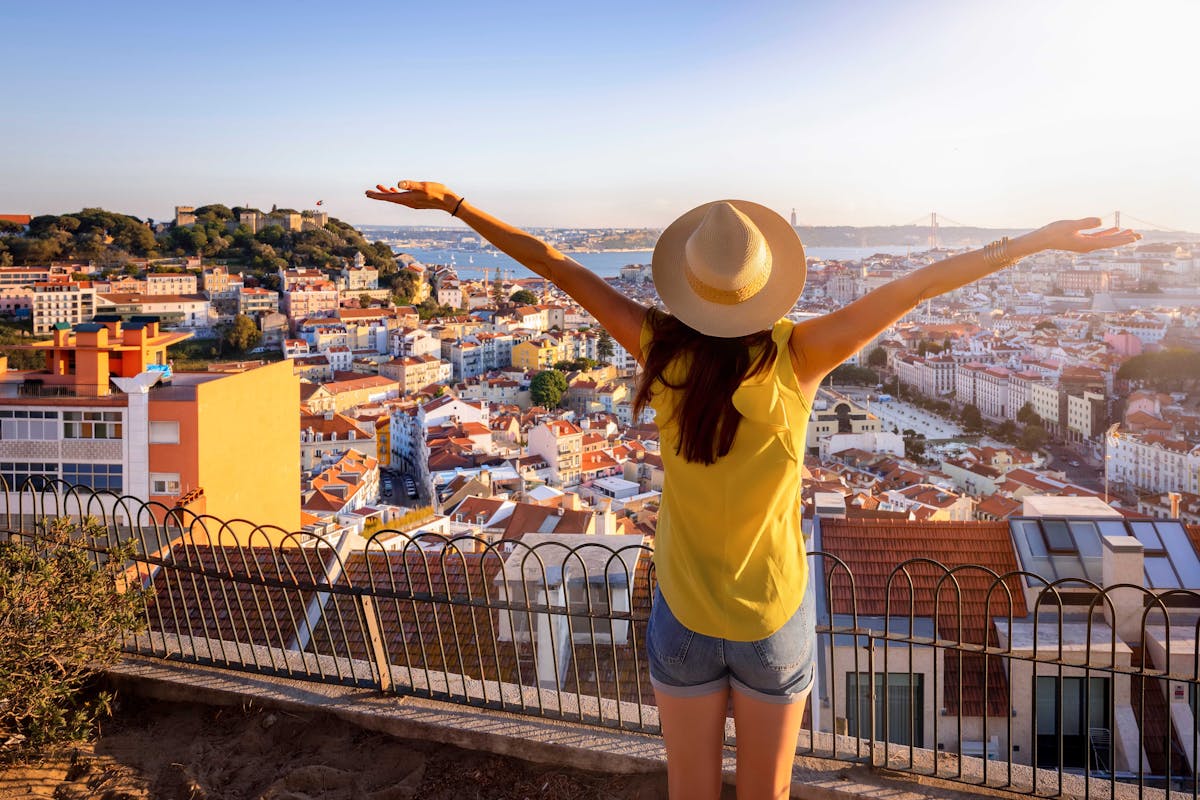 The Lisbon Card grants you a stress-free journey and unlimited access to the public modes of transportation in Lisbon, such as buses, trams, and metro lines. Moreover, this card gives you great savings on popular attractions around the city like The Belem Tower and The Jeronimos Monastery monument! As easy as that – with no more hassle or waiting - enjoy your trip to Lisbon without spending extra money. From enticing discounts on restaurants and stores to sightseeing tours, you'll be able to indulge without worrying about draining your wallet! Whether you're staying for one, two, or three days, there's an option designed just for you.
Lisbon Card - What Is Included?
---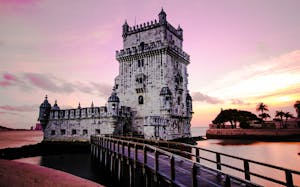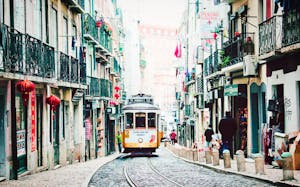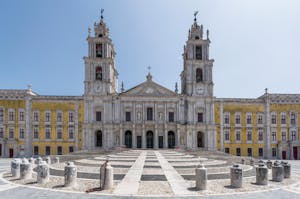 There are a variety of free and discounted Museums and Monuments that you can access using the Lisbon Card. The card also includes free and discounted Public Transport, Visitor Attractions and Tours.
Click here to access the entire list of services and discounts included in the Lisbon Card.
Free and Discounted Transport
Other Free Monuments and Museums
Discounted Monuments and Museums
Lisbon Card Validity
---
The Lisbon card is valid for 24 hours, 48 hours, or 72 hours, depending on which option you choose. With the 24-hour card, you can use all public transport in the city for one day and enjoy over 50 discounts around town. The 48-hour and 72-hour cards also offer unlimited access to public transportation and discounts at tourist attractions.
All Lisbon Cards are valid for 1, 2 or 3 full days. For example, if you purchase a 24-hour card and validate it at 1 pm, the card will expire at 12:59 pm the next day. This is remarkably convenient since you don't have to stress about optimizing your use of this card fully before midnight, which is not always the case with city passes!
Lastly, your Lisbon Card ticket is valid for up to 12 months. This means you can book your Lisbon Card well in advance and acivate it when it's time to head out and explore!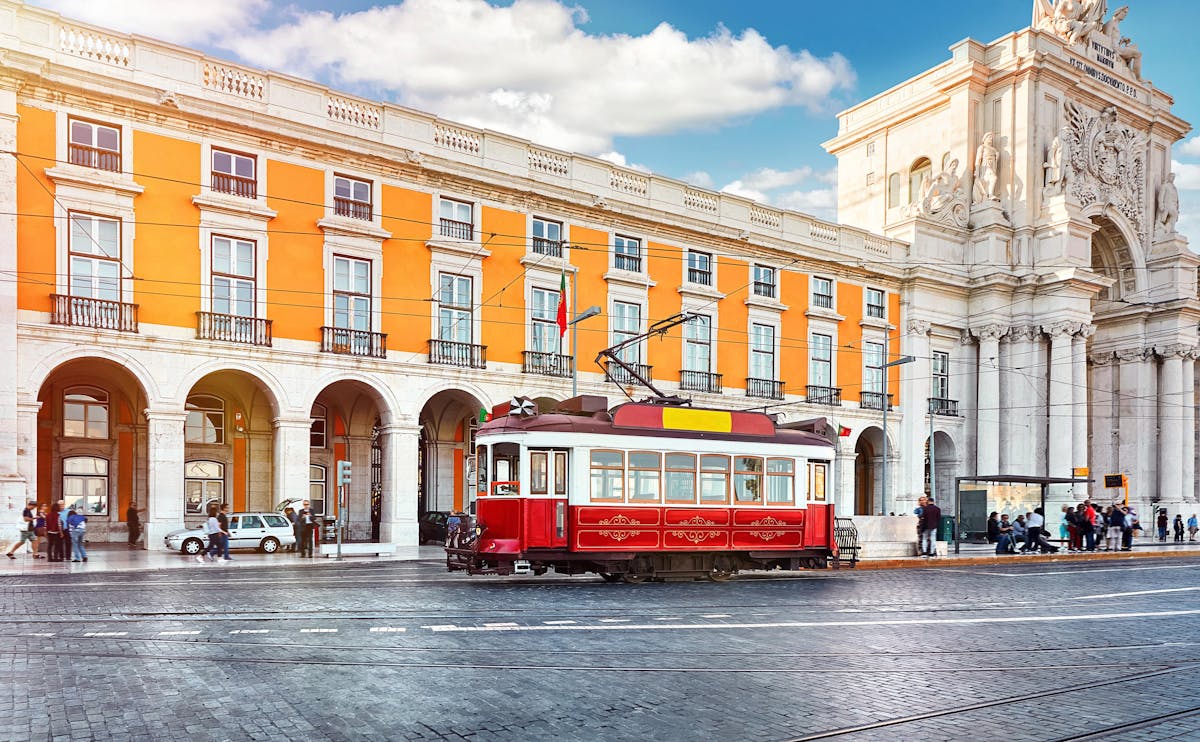 6 Reasons Why You Should Get The Lisbon Card
---
#1. Free admission to Lisbon's Top 10 attractions
Get access to 39 of the most distinct attractions in Lisbon free of charge! We have compiled a list of the top 10 places for you so that you don't miss out on anything. There are also skip-the-line options, allowing you to spend more time exploring these gems instead of waiting in queues. Wander through marvels recognized by UNESCO World Heritage List and enjoy unparalleled experiences during your visit here!

Top 10 Attractions: Jeronimos Monastery, Belém Tower, Pilar7 Bridge Experience, Lisbon Story Centre, National Tile Museum, National Coach Museum, National Ancient Art Museum, Sintra Mitos e Lendas, Santa Justa Elevator, and Mafra National Palace.
#2. Free access to public transport for the duration chosen
With the Lisbon Card, you can gain unlimited access to all of the city's public transport systems! Just scan your card and get where you need to go. Experience everything that this amazing city has to offer in no time with a budget-friendly option. Enjoy convenient rides on trams, trains, and buses, without any charge. Aerobus will be available at a discount of 25%. With so much variety available at your fingertips, explore Lisbon like never before!
#3. Get massive discounts
When you visit Lisbon, don't just settle for free access - unlock a world of discounted experiences! With your Lisbon card, enjoy up to 50% off on attractions and activities such as shopping, sightseeing tours and more. Make the most out of your trip with the best deals that are sure to leave lasting memories in this stunning destination. What's better? With your 72-hour Lisbon Card, you even get discounts up to 20% on multiple restaurants and cafes all over Lisbon!
#4. Flexible validity
With the Lisbon Card, you are free to plan your trip at any time within one year of purchase - even if unforeseen circumstances arise and push back your travel date. Not only is it incredibly convenient that the card remains valid for an entire year, but after activation, which can be done conveniently online or in person depending on preferences and availability, you'll have access for 1-3 days as per choice.
#5. Skip-the-line options
Enjoy a luxurious and hassle-free skip-the-line experience with your Lisbon Card at all the top 10 attractions within the city. Hop on public transport for free, stroll into popular locations without any additional payments, and indulge in an extraordinary journey! With your Lisbon Card, you can explore more of this vibrant capital while enjoying its beauty to the fullest extent.
Is The Lisbon Card Worth It?
---
To see whether the Lisbon Card is actually worth it or not, let's do a quick cost benefit analysis of the pass.

Let's consider that you want to keep aside two whole days to explore Lisbon and it's monuments and museums. You'll purchase a 48-hour Lisbon Card in this case.
At full price, the attractions would cost:
Day 1
Pilar7 Bridge Experience:
€5
Day 2
National Ancient Art Museum:
€6
Sintra Mitos e Lendas:
€3.5
Santa Justa Elevator:
€5.3
With an all-inclusive Lisbon Card, you can visit all these places for a total of €35, without having to carry large amounts of cash – it's all there in the card!. It is totally worth it even if you visit the best 10 atractions included in the pass and and use public transport. Moreover, during high season chances of scoring tickets to some of these experiences are slim. However, with Lisbon Card you can gain skip the line entry to many of them!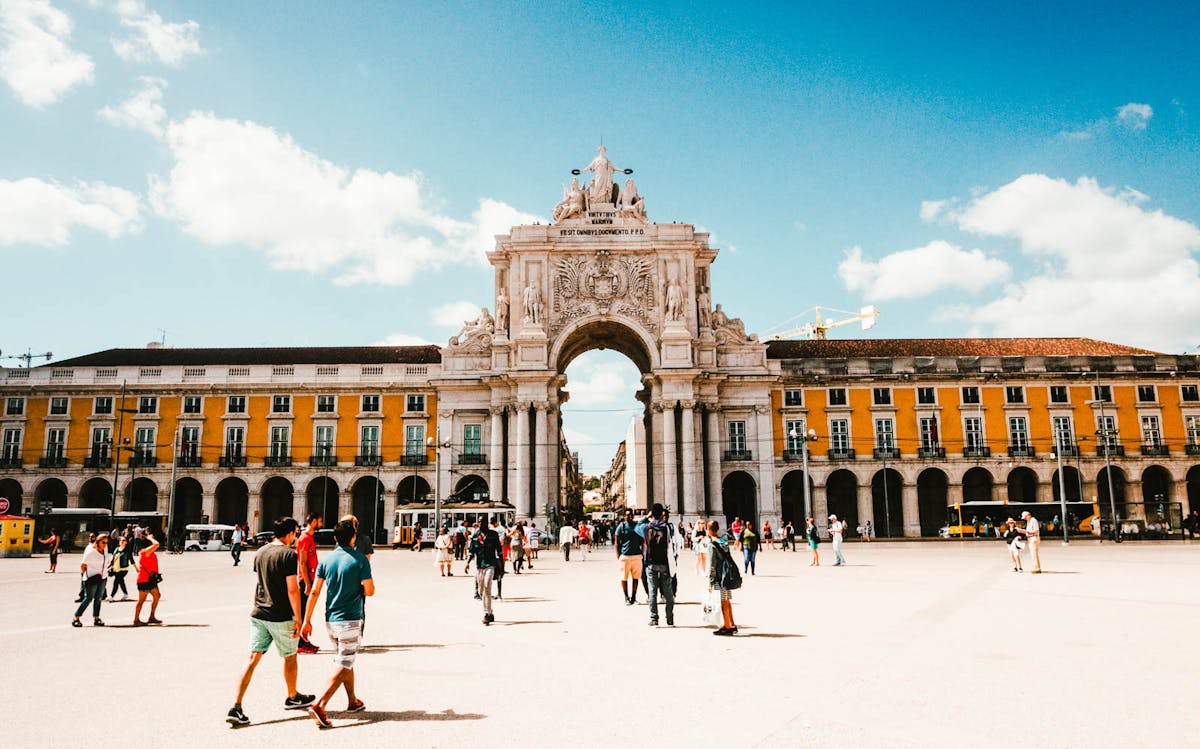 How Do I Book The Lisbon Card?
---
Step 1: Book your card online
Click here to book your Lisbon Card. Once you do that, you'll receive a booking confirmation on your email ID, along with the Lisbon Card voucher attached.
Step 2: Redeem your voucher
Visit any one of the redemption points below and show them your email confirmation with the voucher, in exchange for a physical magnetic Lisbon Card.
Lisbon Airport, at the tourist information office "Ask Me Lisboa" in the arrivals hall, (07:00 AM to 09:30 PM)
Lisboa Story Center - Praça do Comércio (10:00 AM to 6:30 PM)
Centro Interpretativo da História do Bacalhau - Praça do Comércio, (10:00 AM to 6:30 PM)
Ask Me Lisboa (ala poente) Praça do Comércio (10:00 AM to 6:30 PM)
Ask Me Lisboa, Palácio Foz, Praça Restauradores (10:00 AM to 6:30 PM)
Step 3: Head out and start experiencing Lisbon!
When you're all set with your plan, go to your first location and use your Lisbon Card. From the moment you use your card for the first time, your Lisbon Card will be valid for the next 24, 48 or 72 hours depending on the plan chosen.
Tips For Using The Lisbon Card?
---
Be sure to check the Lisbon Card website or apps for discounts and discounts codes before you purchase your card.
Plan ahead of time and decide how many days you would like to use the card and which zones you will be travelling in so that you can choose the best option for your needs.
Map out all the attractions you wish to explore on Google Maps and create the shortest route for yourself.
When using public transportation, use the card to pay only at the start of your journey and remember to tap it again at each transfer point so that you don't get charged for more than one ticket during each journey.
The card can also be used at select attractions and museums throughout Lisbon. Be sure to have your card with you when you visit these attractions as some may offer discounts or free entry with the card.
Make sure that you check out on time when leaving a museum or attraction as failing to do so will result in an extra charge being added to your card.
Some attractions are shut on certain days of the week. Check this list to know more, and plan your itinerary accordingly.
The 72 hour Lisbon card offers discounts on many restaurants and cafes.
FAQs
---
The Lisboa Card is a tourist travel card available to visitors of Lisbon, Portugal. It gives users access to public transport, discounts on attractions and museums, and offers other exclusive deals.
The duration of the card depends on which option you choose - 24 hours, 48 hours, or 72 hours. Without activation, the card will be valid for up to a year.
Prices vary depending on the duration but generally range from €21 for 24 hours up to €44 for 3 days.
Yes! The Lisbon Card gives you unlimited access to public transport including buses, trams, metro and elevators. It also includes free train rides to Sintra and Cascais.
That depends on how long you are staying in Lisbon and what activities you plan on doing. The Lisbon Card can save you money compared to buying individual tickets for museums, attractions or transportation. Plus, with exclusive discounts available only to cardholders, it can be a great way to save even more! Ultimately, it's up to you whether the Lisbon Card is worth the investment or not.
The Lisbon Card is available here on Headout
No, unfortunately the Lisbon Card is non-refundable and non-exchangeable. Be sure to use it within the validity period stated on the card.