As winter rolls around, Europe puts on its best festive attire and transforms into a winter wonderland, complete with Christmas markets. These markets are a time-honored tradition that brings together families, friends, and travelers alike to celebrate the holiday season. From Berlin to Vienna, Paris to London, each city puts its unique spin on these magical markets. Visitors can indulge in traditional delicacies like gingerbread and mulled wine, peruse handmade crafts, and immerse themselves in the local customs and traditions. Get ready to experience the magic of the holiday season as we guide you through the best Christmas markets Europe has to offer.
1. Vienna, Austria

Vienna's Christmas markets are some of the oldest and most traditional in Europe. The markets are scattered throughout the city, but the main one is in front of City Hall. The market at Belvedere Palace is a must-see, with a stunning backdrop of baroque architecture and the Palace's picturesque gardens. Schönbrunn Palace also hosts a market, where visitors can peruse crafts and enjoy delicious Austrian treats. The Christkindlmarkt at Rathausplatz is the largest and most popular, boasting over 150 stalls and live music performances. Make sure to try the Glühwein (hot spiced wine) and the traditional Austrian gingerbread cookies. Don't miss out on the stunning Christmas lights at Karlsplatz.
2. Strasbourg, France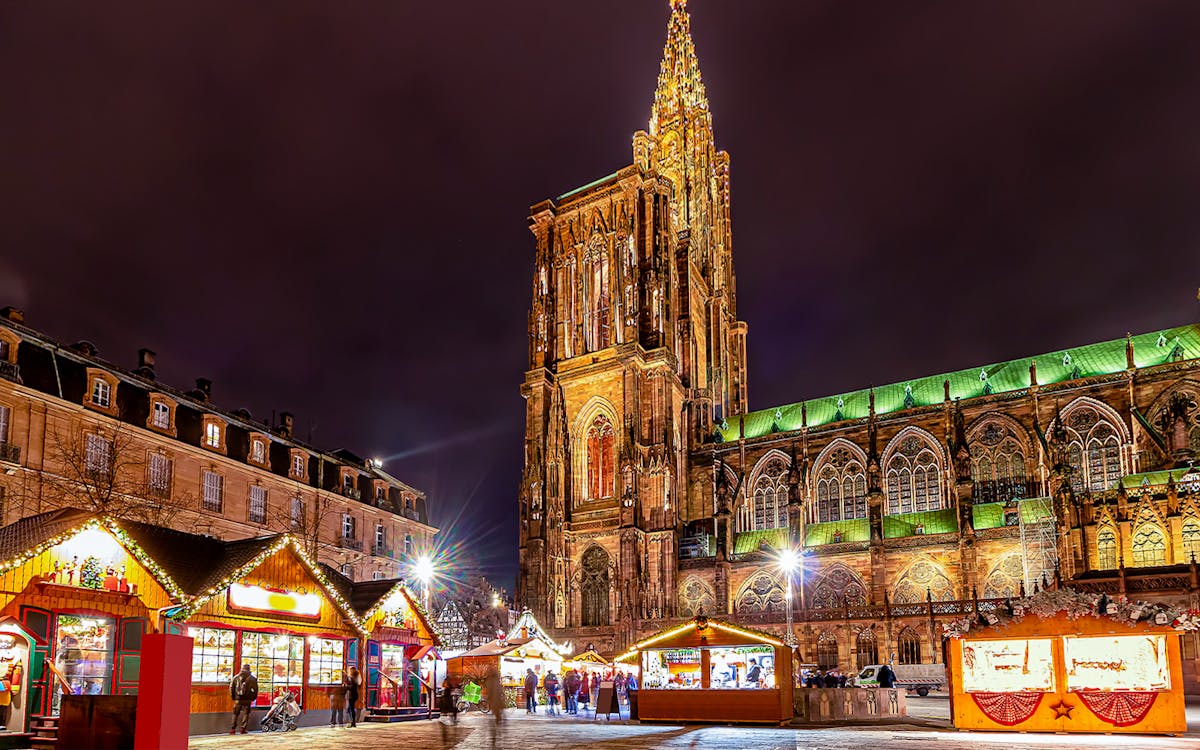 Strasbourg in France is known as the "Capital of Christmas" and boasts some of the most beautiful and festive markets in Europe. The city has 13 markets scattered throughout the city's various neighborhoods. The largest is located in front of the Strasbourg Cathedral, where visitors can indulge in traditional Alsatian cuisine like Flammekueche and Bretzels. The market at Place Broglie is a great spot to shop for handmade crafts and decorations. Visitors can take a stroll in the old town, Petite France, and soak in the magical atmosphere of the Christmas market. Strasbourg is also famous for its stunning Christmas tree, which stands tall at Place Kléber.
3. Prague, Czech Republic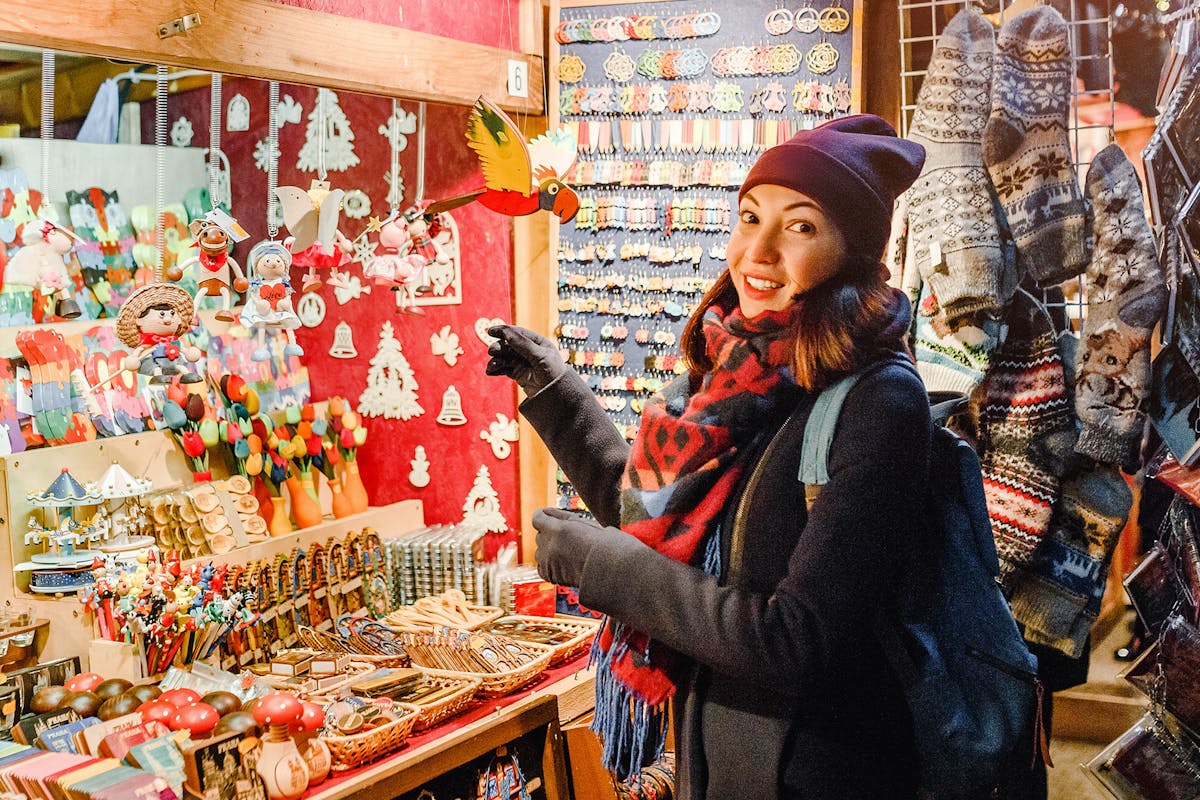 Prague's picturesque Old Town Square transforms into a winter wonderland during the Christmas season. Visitors can shop for handmade crafts and ornaments, and enjoy traditional Czech food and drinks like Trdelník (chimney cake) and hot honey wine. Václavské náměstí hosts a smaller market with a beautiful Christmas tree and a skating rink. The market is also home to a live nativity scene and a huge Christmas tree, creating the perfect festive setting for a stroll through the historic city center. Don't miss out on the stunning views of Prague Castle and Charles Bridge from the top of the Old Town Hall Tower.
4. Budapest, Hungary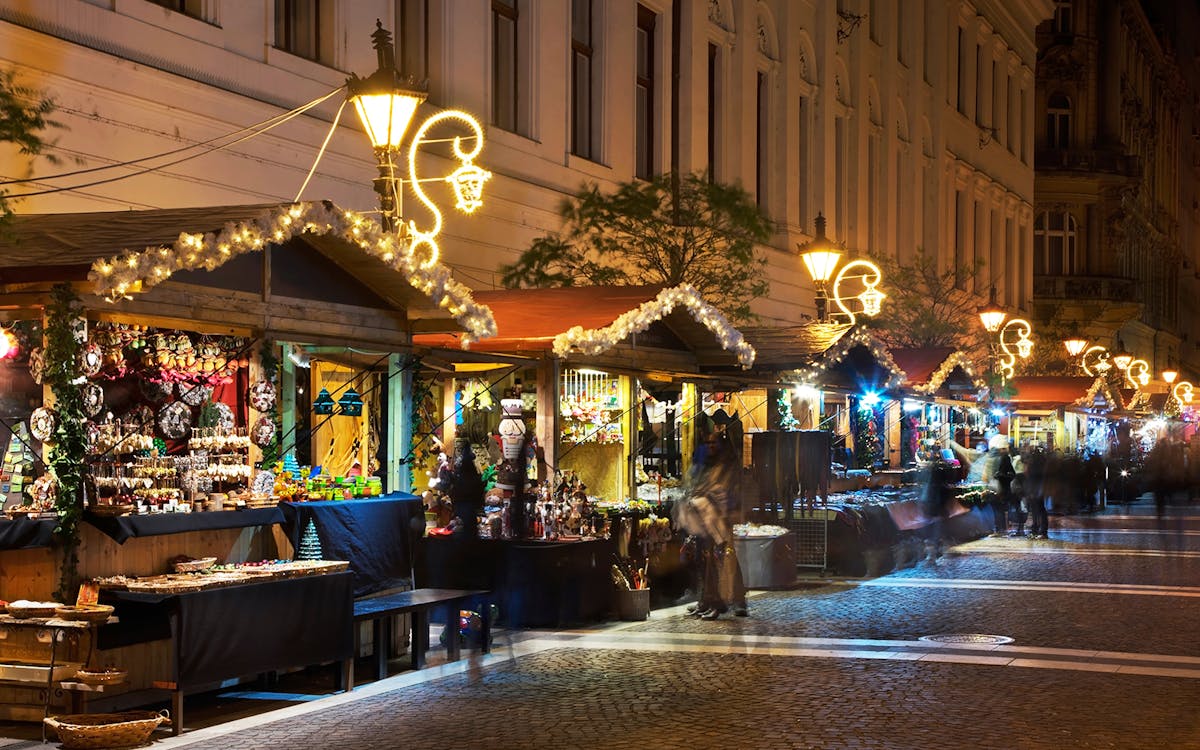 Budapest is one of Europe's best kept secrets and is a wonderful city to visit during Christmas. The city is lined with fairy lights, and its stunning buildings are decorated with festive ornaments. The Christmas market at Vörösmarty Square is one of the oldest and most popular in the city. Visitors can enjoy traditional Hungarian cuisine like Langos and goulash, while shopping for unique handmade crafts and gifts. Another must-see market is at St. Stephen's Basilica. The market's centerpiece is a larger-than-life Christmas tree that stands tall in front of the Basilica. The Christmas vibe at Gozsdu Udvar is perfect for those looking for a more hipster experience, with food trucks and live music.
5. Berlin, Germany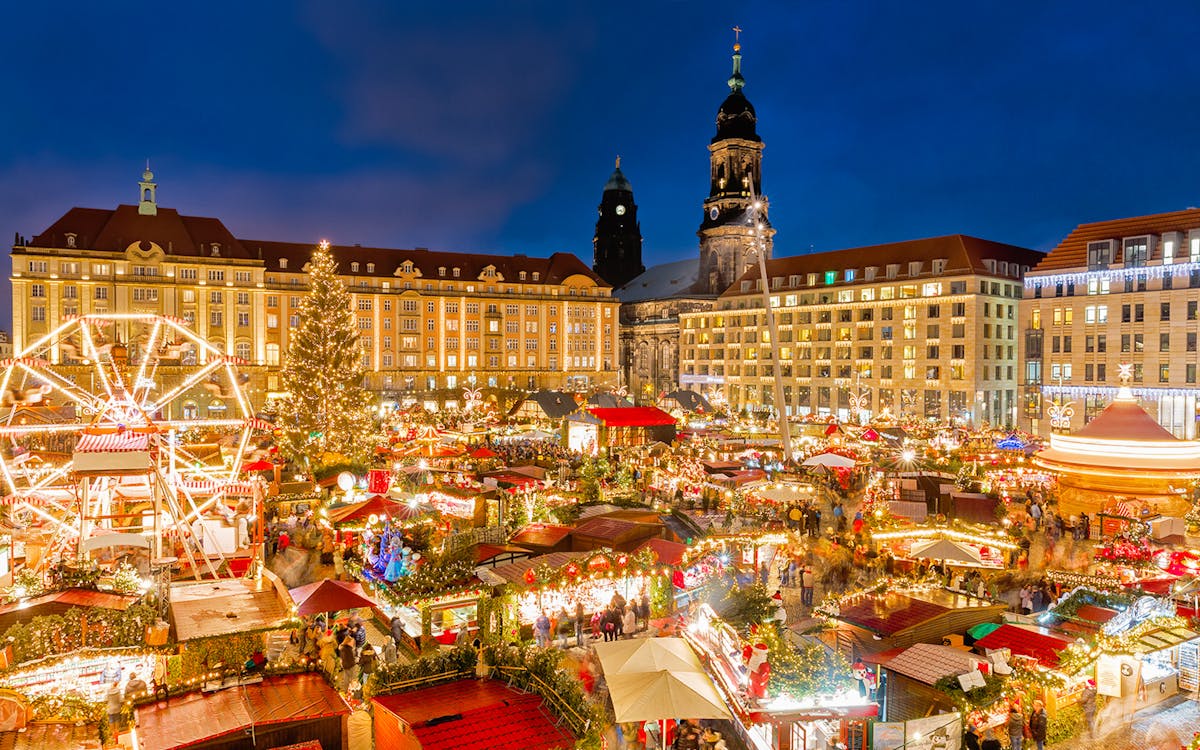 Berlin, the capital of Germany, is famous for its festive Christmas markets. The city has over 60 markets that are scattered throughout the city, each with its unique theme and atmosphere. The Spandau market is one of the city's most popular markets, with over 1 million visitors every year. Visitors can enjoy a range of delicacies, from grilled sausages to sweet pastries, while enjoying live performances. Charlottenburg-Wilmersdorf district hosts one of the most remarkable markets which is located in front of the Charlottenburg Palace.
6. Copenhagen, Denmark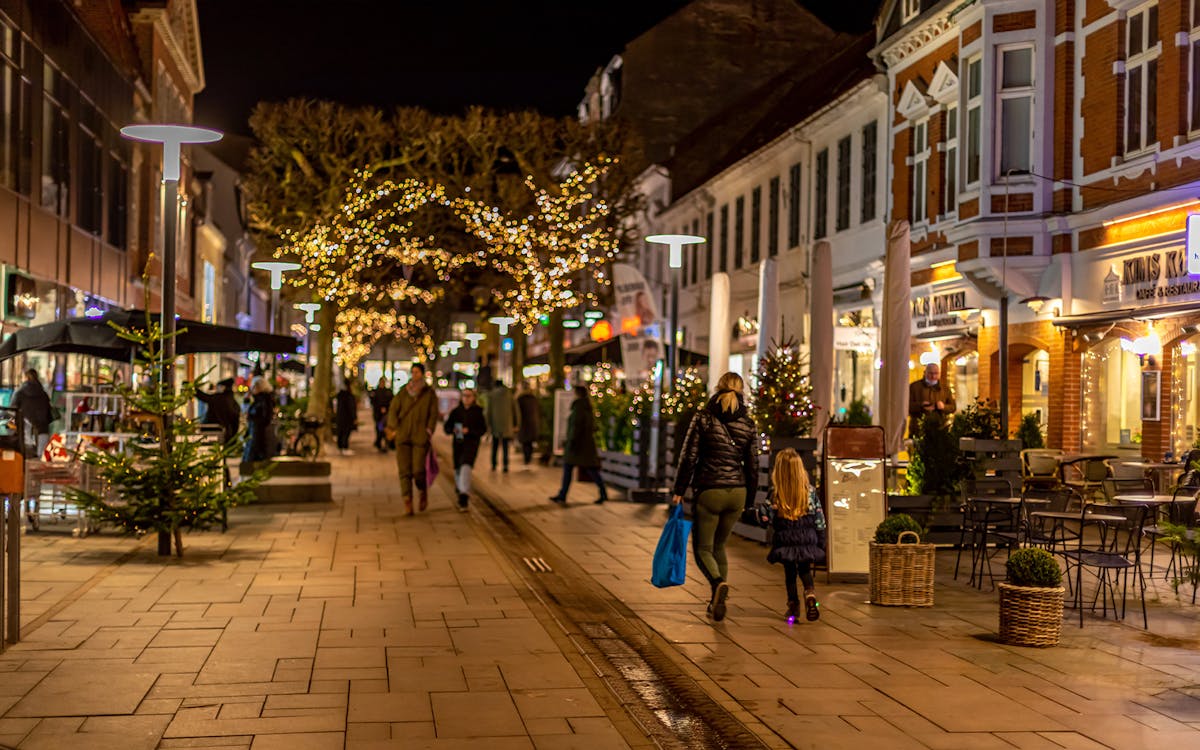 Copenhagen is a magical city during the Christmas season, and there are several Christmas markets worth checking out. The Tivoli Gardens market is one of the oldest and most popular, with hundreds of stalls selling handmade crafts and traditional Danish food. Højbro Plads Christmas Market is one of the best Christmas markets in Copenhagen. Visitors can shop to their heart's content at the market and along Strøget, the main pedestrian shopping street in Copenhagen. The Christmas market at Nyhavn is another must-visit, with picturesque waterfront views and plenty of food and drink options.
7. Dresden, Germany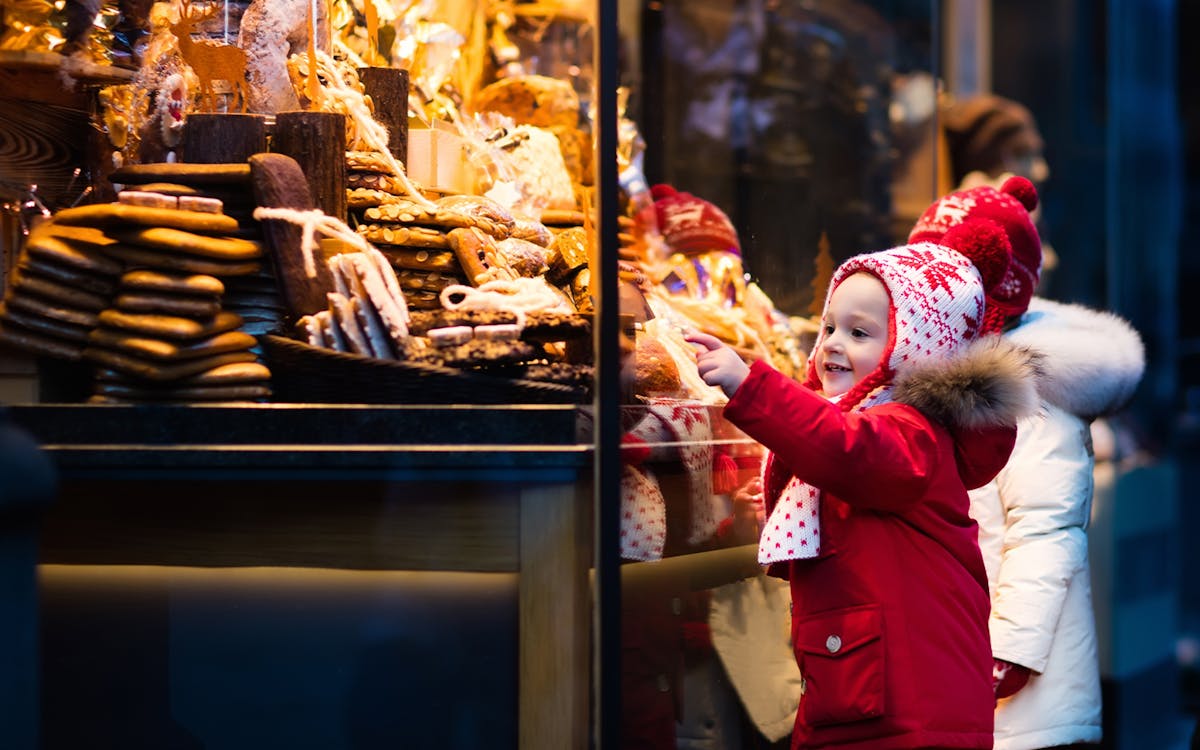 Dresden is home to Germany's oldest Christmas market, the Striezelmarkt, which dates back to 1434. Visitors can enjoy delicious treats like Stollen, a traditional German fruitcake, while admiring the city's stunning Baroque architecture. The historic market is located in the city center and is known for its towering Christmas pyramid, which stands at over 45 feet tall. Dresden also features the Medieval Christmas market, where vendors dress up in period costumes and sell handmade goods. For a unique experience, take a boat ride along the Elbe river and admire the city's scenic views.
8. Brussels, Belgium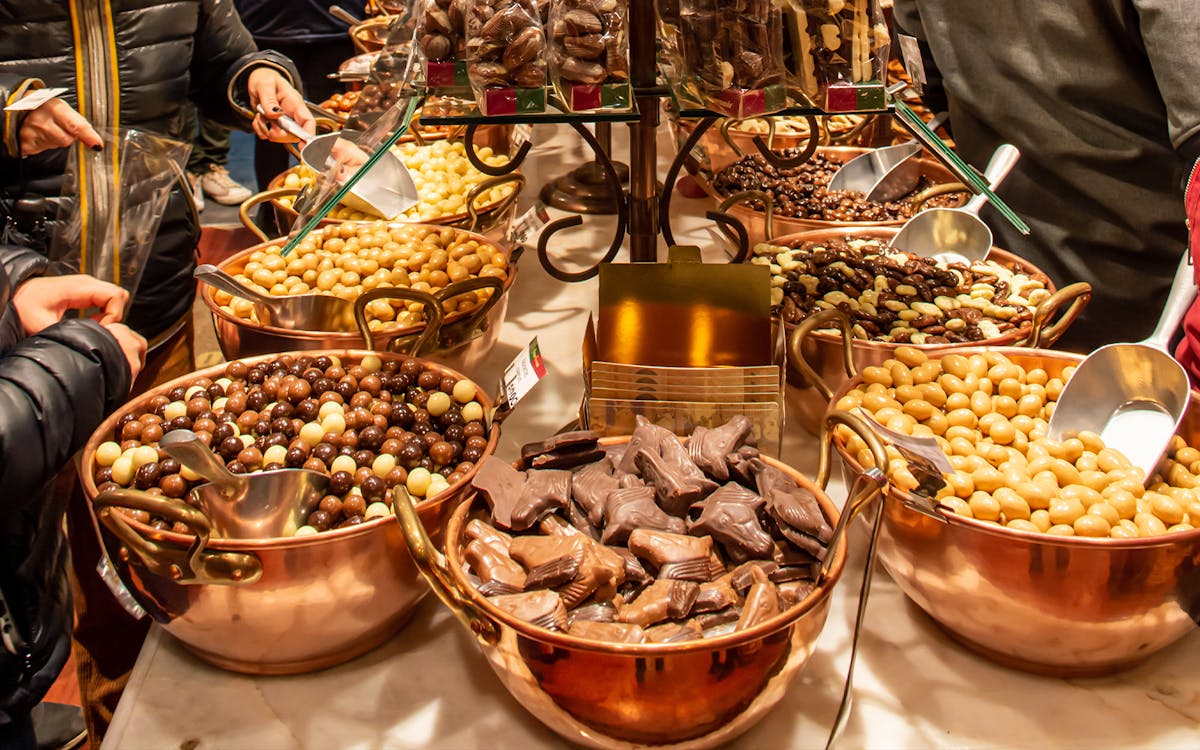 Brussels is the perfect destination for a Christmas market getaway. The city transforms into a winter wonderland during the season, with markets scattered throughout the city. The market at Place Sainte-Catherine is a must-visit, where visitors can indulge in Belgian delights like waffles and chocolate while admiring the festive decorations. The Winter Wonders market at Grand-Place is another popular spot, with over 200 stalls selling handmade crafts and artisanal foods. It's here where you can experience the famous 360° Sound and Light show.
9. Oslo, Norway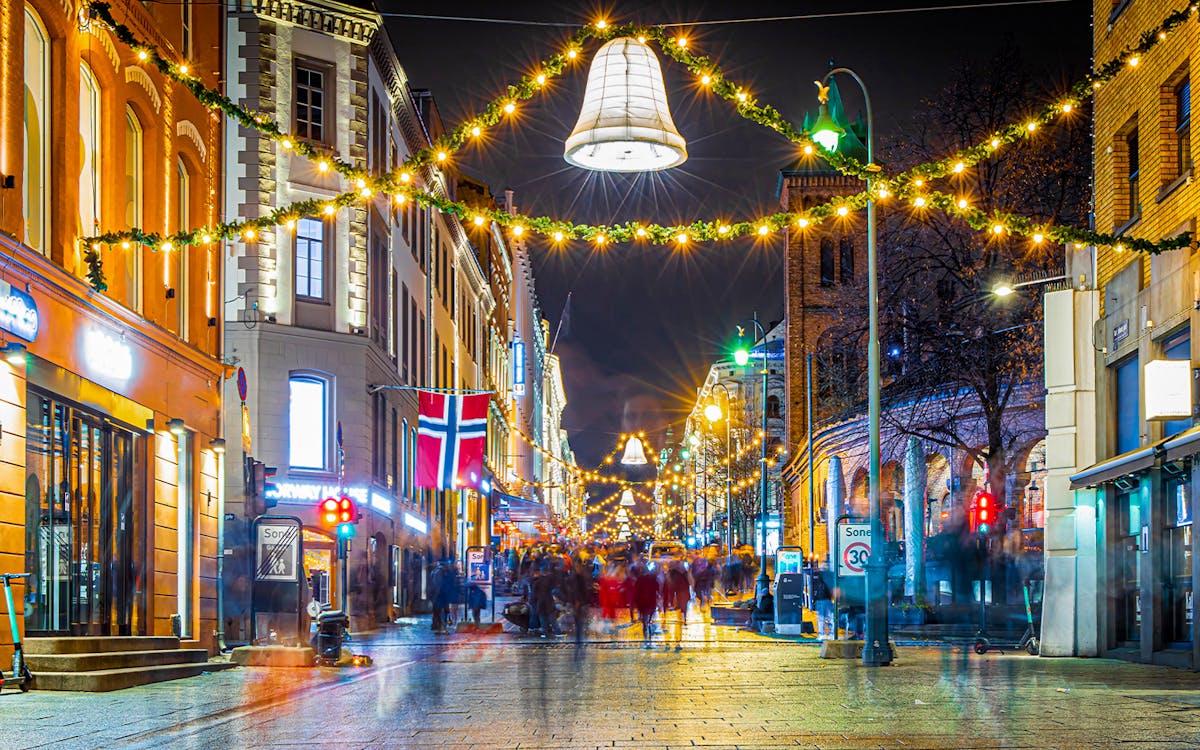 Oslo might not be as famous as other European cities for its Christmas markets, but it certainly offers a unique and magical experience during the festive season. The city's main market is located in the heart of the city at Jernbanetorget, where visitors can enjoy traditional Norwegian food and drink like Gløgg and Rakfisk. The market is also home to a skating rink and a range of exciting carnival rides. For a more intimate experience, head to the Christmas market at Spikersuppa, which is located near the National Theatre and offers a cozy atmosphere with live music performances and a large ferris wheel.
10. Nottingham, UK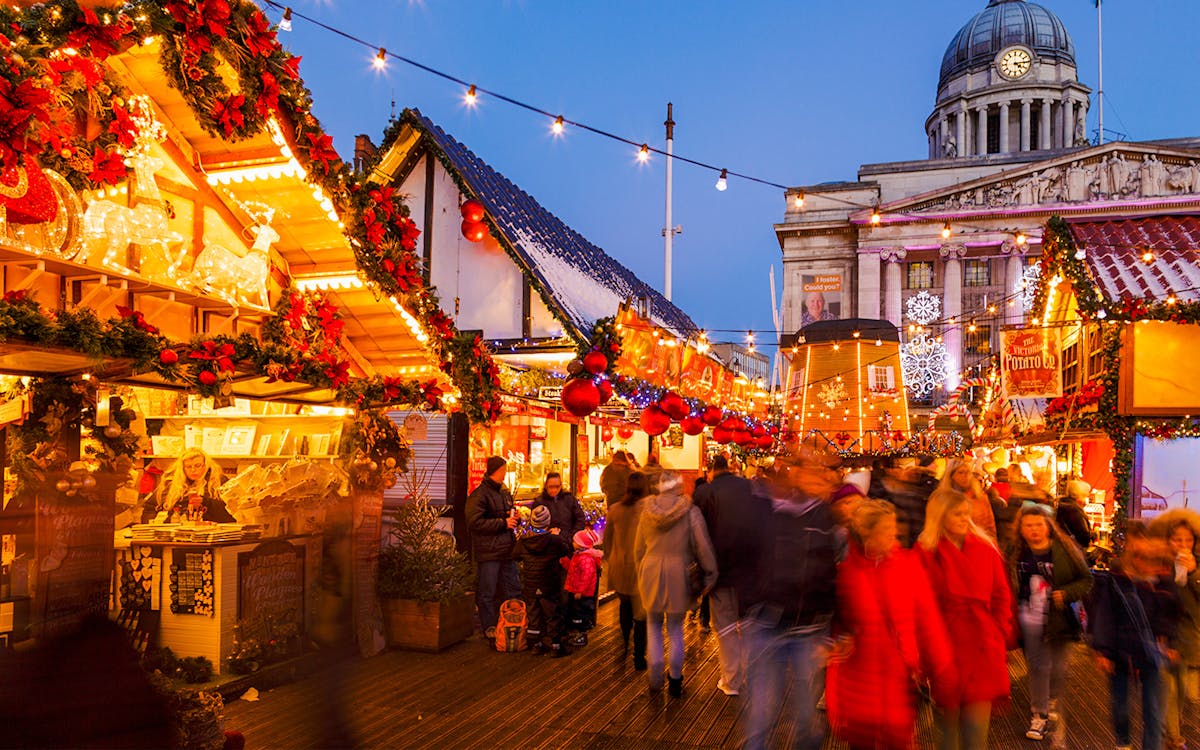 Nottingham, located in the Midlands of England, is home to one of the UK's best Christmas markets. The Nottingham Winter Wonderland market is located in the Old Market Square and features stalls selling unique gifts like jewellery, eco art, lego art and retro fashion. Visitors can indulge in festive foods like mulled wine, mince pies, and hog roast. The market also includes a Victorian fairground, complete with a carousel and Ferris wheel. The Winter Wonderland in Nottingham has something for everyone, from an ice skating rink to a Santa's grotto, to live performances throughout the day.
11. Edinburgh, Scotland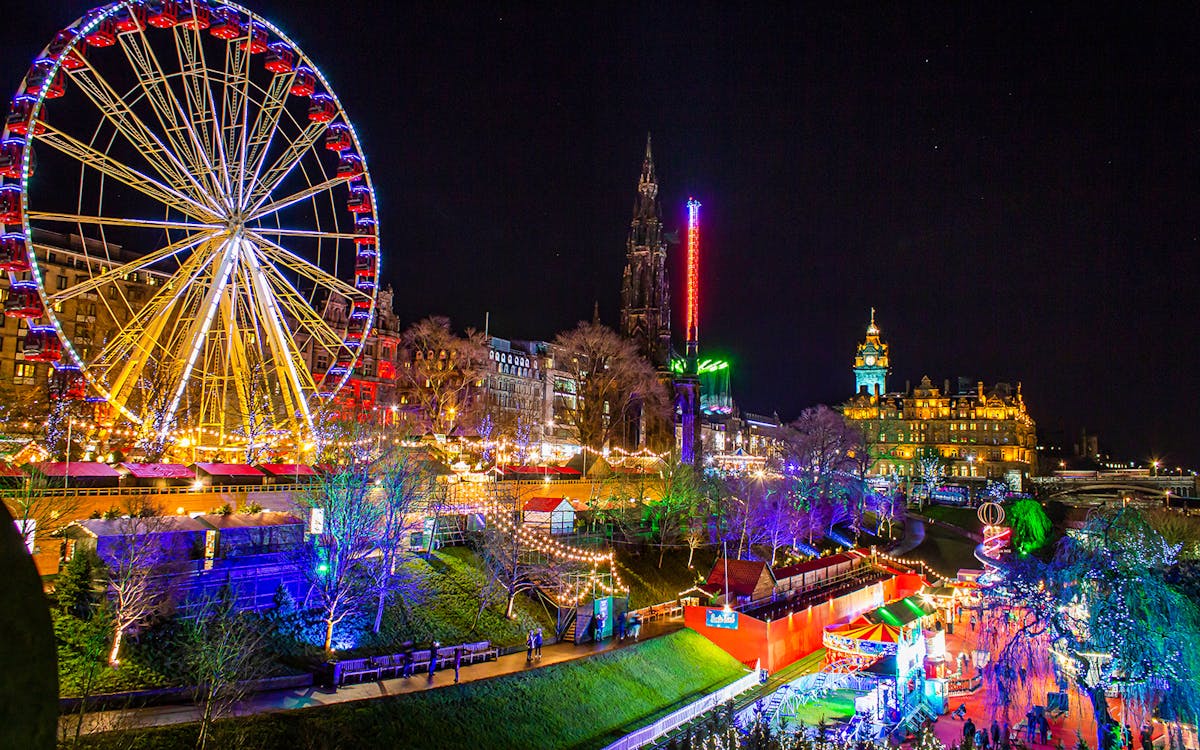 Edinburgh, the capital of Scotland, has some of the most enchanting Christmas markets in the UK. The city's main market is located in East Princes Street Gardens, featuring over 100 stalls with artisanal festive products and delicious Scottish treats like shortbread and haggis bon bons. The market at George Street is another must-see, with illuminated arches and a cozy atmosphere. Don't forget to explore the Royal Mile, which is lined with unique shops and restaurants that are decorated for the festive season. For a truly magical experience, head to the Edinburgh Christmas Tree Maze, where you can navigate your way through a labyrinth of twinkling lights and festive trees.
12. Stockholm, Sweden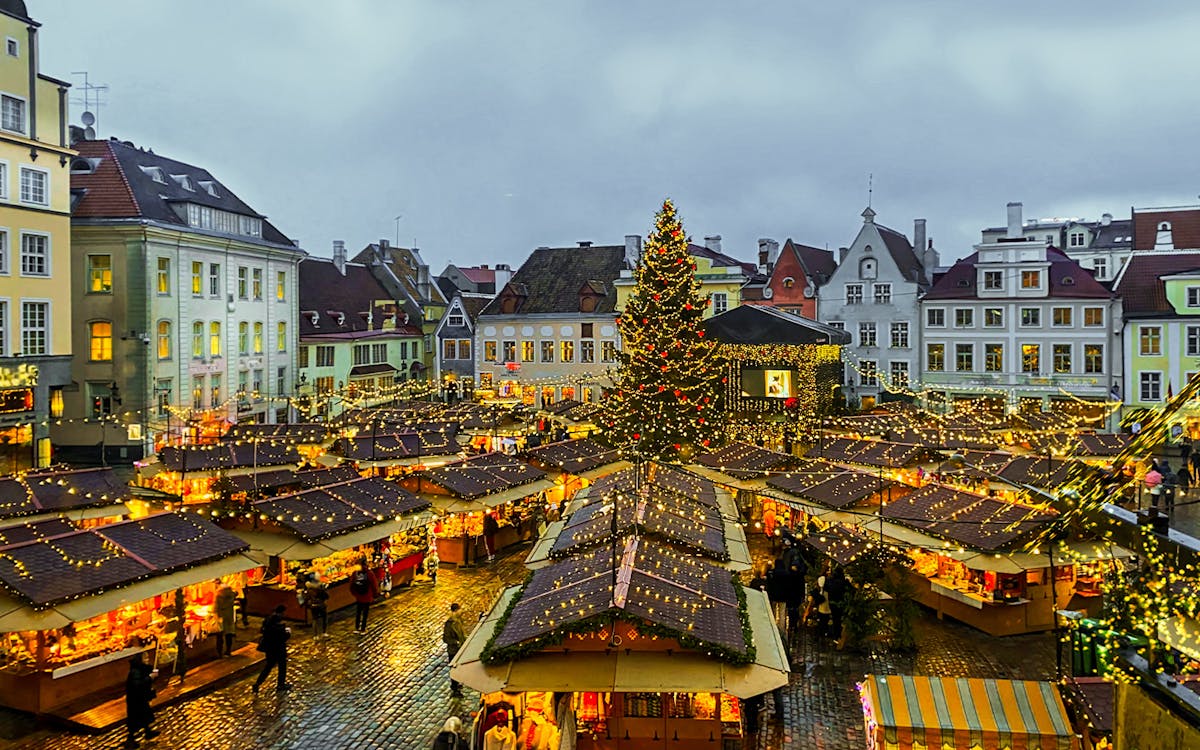 Stockholm, the capital of Sweden, is a beautiful city to visit during the Christmas season. The oldest Christmas market in Stockholm and Sweden is held annually at Stortorget in Gamla Stan from mid-November until Christmas Eve. Skansen, one of the oldest open-air museums in the world, has been hosting a Christmas market since 1903. This cozy market runs throughout the festive season, and visitors can experience traditional Swedish holiday celebrations. The festive market located at Rosendals Trädgårdard is a must visit, where visitors can shop for seasonal food, organic breads, pastries, preserves, pickles, jams, and crafts. Visitors can also enjoy the beautiful scenery and buy wreaths and flowers.
Top 12 European Cities for Christmas Markets