Rome known worldwide as 'The Eternal City', is one of the most popular and visited travel destinations in the world. With over 8 million people visiting this city year after year, Rome remains to be one of Europe's top travel magnets, and why not? The capital of Italy is steeped in history, filled with beautiful churches and cathedrals, and is literally bursting to the seams with mind blowing art and delicious food. Taking a trip to this picturesque city is really a no brainer, and if you're planning to visit Rome anytime soon, you are in for a treat. This city usually sees a heavy influx of tourists during the summer months of June, July and August, however, people continue to travel to Rome all year round (it's never a bad time to be here). But like most places, there are certain pros and cons of visiting this city at any time of the year, and in this article we will be looking at what makes travelling to Rome in February a special and not so special affair.
What makes Rome in February Special?
---
No Crowds - As somebody who wants to visit all the historic spots and attractions in Rome, this is the best thing you can possibly hear. February constitutes the low or off season (November through March) in Rome, meaning that there are a very few, if not any, tourists in the city. No waiting hours and hours to get into your favourite attraction or worrying about the hassles of prebooking tickets and planning your days months in advance. Simply wake up in the morning, decide where you want to go and head out!
Cheaper Accommodation - Another great consequence of visiting in the off-season is that you will be able to find good accommodation at reasonable prices. Being a tourist hotspot, the hotel and general lodging prices in the city during the peak seasons tend to be extremely high and extremely unreasonable. If you're looking to enjoy Rome on a budget, there is no better time to visit.
Great Weather - During summer, Rome gets incredibly hot and humid with temperatures looming near the early 30's. Moving in and around the city gets really uncomfortable and it is not uncommon to take multiple showers a day just to feel fresh. However, during the cooler months, like February, this is not an issue. You can take in the beauty of the city, lounge outdoors and at the same time enjoy the cool, mild weather.
Rome Weather in February
---
Rome enjoys a Mediterranean climate throughout the year with mild to cold winters and hot, humid summers. February belongs to the cooler months and experiences an average temperature of about 8°C, with the low averaging around 1-3°C and the high around 11-13°C. Rain is not a common sight during this month, but to say that it is an absolute anomaly is a lie. Snowfall too is a rare sight here, but like the rains, not impossible.
Rome in February : Top Things To Do
---
Colosseum, Roman Forum & Palatine Hill
Perhaps the most famous monument in Rome, the Colosseum, is an absolute 'must-visit' no matter what time of the year you find yourself in Rome. After exploring the gigantic gladiator arena, head over to the historical Roman Forum and end the tour with a visit to Palatine Hill, the vantage point that witnessed the very birth of modern Rome. By visiting in February, avoid the crowds and take your time enjoying these ancient relics.

February Timings
8:30 AM to 4:30 PM (till February 15th. Post 15th, till 5:00 PM)

As mentioned earlier, Rome is a city that celebrates art and culture. The Vatican Museums is a perfect example of this love for art, as it houses and displays over 70,000 works across 54 galleries. From paintings to mosaics to sculptures and statues, this museum has it all.

February Timings
Monday to Saturday: 9:00 AM – 6:00 PM
Sunday: Closed except the last Sunday of each month: 9:00 AM – 2:00 PM
Closed on 1 and 6 January.
Perhaps the most famous chapel in the world, the Sistine Chapel is the official residence of the Pope in Vatican City and is the site of the Papal Enclave, the process by which a new pope is selected. The chapel is embellished with beautiful works by Botticelli, Pinturicchio, Perugino, Rosselli and the great Michelangelo's. As a matter of fact, Michelangelo's 'The Last Judgement' adornes the walls of this great building.

February Timings
Monday to Saturday: 9:00 AM to 6:00 PM (last entry at 4:00 PM)
Last Sunday of the month: 9:00 AM to 2:00 PM (last entry at 12:30 PM)
Considered the 'greatest church in all of christianity', the Papal Basilica of St. Peter's in the Vatican, is perhaps the most well known church across the world, so much so that it has almost become synonymous with the Vatican itself! This architectural masterpiece is the burial site of Saint Peter, one of Jesus' Apostles and serves as the venue for many of the pope's liturgies. With over 5 million people visiting annually, it is one of the most popular attractions in the world.

February Timings
7:00 AM to 7:00 PM
Trastevere Neighbourhood Walk
Trastevere is one of Rome's most vibrant, lively and fun quarters, and is often referred to as a 'real Roman neighbourhood'. Full of artisan shops, trattorias, cafes and brewpubs, taking a stroll around this area, in the cool, pleasant weather is a perfect way to spend a cozy February evening. Going on a food trail here is highly recommended.

February Timings
Open all day
Borghese Palace & Villa Borghese
If you consider yourself to be an aesthete, you ought to visit the Galleria Borghese in Rome. This gallery houses one of the world's greatest private art collections, including works by Bernini, Raphael, Titian, Rubens and Canova! The gallery sits on the Villa Borghese, a landscape garden and the third largest public park in Rome.

February Timings
Tuesday to Sunday: 9:00 AM to 7:00 PM (last entry at 5:00 PM)
Uncover and unearth centuries worth of history in these ancient, underground burial spaces that lie beneath the city. A tour of the Roman Catacombs is one of the most insightful, eerie and surprisingly sought-after activities in the city, and a definite must do when you are here. There is no better way to experience the chill of February.

February Timings
9:00 AM to 12:00 PM 2:00 PM to 5:00 PM
There is no better way to experience the wonderful city of Rome than on your own two feet! This 7-day pass allows you to do just that. Explore and stroll through areas like Trastevere, Jewish Ghetto, Vatican City etc. with your professional guide, and learn all there is to learn about these historic places. In the cool month of February, this is honestly the most enjoyable way to tour and enjoy Rome.

February Timings
Flexible
Rome, and Italy in general, is a foodie's paradise. The culinary scenario in Rome is reason enough to plan a trip here, and taking a food tour is the absolute best way to take in this eating frenzy. From wine tours to pizza making classes to culinary cruises and even gelato tasting tours, this city has it all. Come here with an empty stomach and leave with your belly and heart full.

February Timings
According to the tour chosen
Dedpends on tour selected
If you're in Rome for a number of days, you may want to consider taking a day tour and heading out of the city, even if it's just for one day. Pompeii is a great option and is actually one of the more popular day tours from Rome. A UNESCO World Heritage Site, Pompeii is an ancient Roman City that was buried under the lava and ash in the eruption of Mount Vesuvius. The ruins and remains are a sight to see when you are here.

February Timings
Daily at 7:30 AM to 8:00 PM
Rome in Feburary : Festivals & Events
---
Carnevale
Feb 21, 2023 onward
Carnevale is one of the most celebrated and historic festivals in Rome. It is essentially an 8-day long festival that precedes the Christian tradition of Lent. During these 8 days, the city of Rome comes to a stand still and the locals are in an especially joyous and jovial mood. There are fun events and activities that take place throughout the city, with the most famous being the parade in the Via del Corso.
Festa di San Valentino
14th February, 2023
There is no better place in Italy to spend Valentine's Day than Rome. Taking a stroll through Trastevere, enjoy a candlelit dinner at The Library (a romantic restaurant) or simply sit under the stars at one of Rome's many trattorias with your loved one. During this holiday, a lot of restaurants and cafes run special offers and promotions, so make sure you check them out!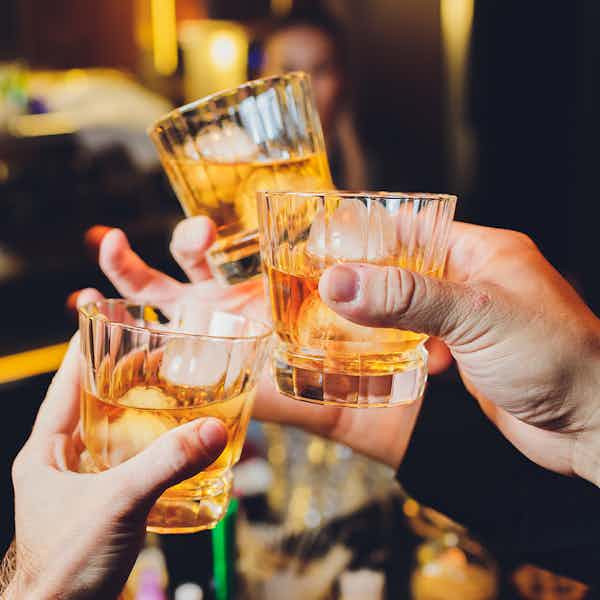 Roma Whisky Festival
Feb 25 - Feb 27, 2023 onward
Spend an entire weekend indulging in the "KING" of distillates! Sample delicious whiskeys, attend enlightening masterclasses and mixology seminars, be entertained by wonderful guests from around the globe, groove to some music, and have a great time with friends.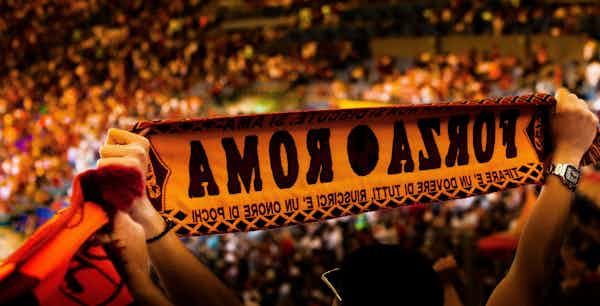 AS Roma vs Verona
20th February, 2023
AS Roma is one of Italy's most beloved football clubs - and with good reason! The club has a rich history, having won three Serie A titles, nine Coppa Italia trophies, two Supercoppa Italiana titles and one Inter-Cities Fairs Cup. Watch them play against Verona at Stadio Olimpico
Rome in February : 5-day Itinerary
---
Where to eat while visiting Rome in February?
---
Suppli
One of the most enjoyed and widely eaten street foods in Rome is the humble Suppli. This ball of goodness is essentially a deep fried rice-ball filled with tangy ragu sauce (bolognese) and gooey mozzarella cheese. Perfect way to wet your appetite! The best place to try this would be at 00100 Pizza, located in the Testaccio area of Rome.
Pasta Alla Carbonara
Perhaps the most famous dish to come out of Rome is the uber delicious and ridiculously simple pasta carbonara. Made of just eggs, parmesan cheese, pancetta, black pepper and pasta, this lovely bowl of comfort food is the best thing to dig into on a cold winter's day! Find a good plate at Roscioli, especially known for this pasta.
Artichokes
Roman artichokes are one Rome's most well-known vegetables and they are enjoyed all over the world. They are in season for only a few months in the year, and February happens to be one of those months. You can enjoy them steamed, stewed or even thrown onto your pizza or deep fried. Nonna Betta is one of the best places to try Roman artichokes.
Pizza Al Taglio
No food list is complete with pizza! Pizza al taglio or literally 'pizza by the slice'. This style of pizza was invented in Rome and is available throughout the day across 5,000 restaurants and eateries. Pizzarium, located at a short distance from the Vatican, is one of the best pizza places to visit in Rome.
Castagnole
Another seasonal specialty is the castagnole, or the Italian doughnuts. These delicious, sweet balls are usually found during the carnival period (right before lent) and make for a perfect treat to enjoy in the cold February weather. Soft on the inside and crunchy on the outside, these traditional sweets can be best enjoyed at Pasticceria Zampilli in Pigneto.
Rome February Essentials
---
Rome in February Weather
February is one of the colder months in Rome, with temperatures averaging around 8-10°C. You will get a considerable amount of daylight during this month, giving you ample time to explore and really get a look at the city. Rain and snowfall are not too common in February, but then again, not entirely impossible.
Where to Stay in Rome during February
Being a popular tourist destination, Rome offers a ton of places to stay to match all budgets. During the off-season, many of the hotels, lodges and hostels are relatively vacant and free, meaning that you can stay at quality places without spending an absolute bomb.

What to Pack for Visiting Rome in Feburary
Given the cold weather and below 10°C temperatures, it will do you good to carry a thick sweater, jacket, cardigan at all times. Make it a point to carry a scarf and gloves with you at all times, and also try tagging along an umbrella, in case the weather breaks out. You will also want to pack comfortable shoes and socks as you will be doing a lot of sightseeing and walking.
Getting Around Rome in Feburary
Public transportation is not a problem in Rome, and according to majority of the locals - the most time and cost effective way of moving in and around Rome is via the public bus system. Buses run throughout the day and cover every corner of the city. You can also use the metro system to get around (particularly Linea A and B) and of course, you have the taxis and cabs at your disposal at all times.
Tips for Visiting Rome in Feburary
---
Try booking all your tickets online. Although you can get tickets at the attractions themselves, by purchasing them online you save yourself a ton of time and trouble and also give yourself the chance of availing some killer discounts and offers.
Rome can get chilly in February, especially early in the morning and late at night, so be sure to carry a sweater, jacket, cardigan with you at all times.
As mentioned earlier, rain is not a common occurrence in the month of February, however there can be certain wet spells, so try carrying an umbrella/raincoat with you at all times. As the old saying goes - better safe than sorry!
If you aren't used to cold weather, try booking a hotel room with in-room heating facilities. It is truly a life-saver.
Try visiting the attractions, museums and other places of interest in the mornings or early afternoons. Granted, there will not be too many tourists anyway, however you can still avoid whatever little crowd is there by visiting during the non-peak hours.
FAQs
---
What are the top things to do in Rome in February?
What is the temperature in Rome in February?
What are the best day trips to take from Rome in February?
Are any famous attractions closed in Rome in February?
What is an ideal itinerary for visiting Rome in February?
Is February a good time to visit Rome?
Explore Rome by Months
---
Ready to Visit Rome in February?
---
Here are some quick links to articles that will make your Roma vacation all the more special !