If you have a list of places that every one MUST visit whilst in Rome (like every normal human being does), we're sure that a visit to Castel Sant'Angelo, is right up there. It's the most famous castle in Rome, and with good reason. With sculptures made by masters such as Bernini and Morelli, this castle is sure to leave you in awe, and knock your socks off!
P.S. We hear there's a secret connection to the Vatican, shhh.
Read on to know everything there is to this landmark:
Castel Sant'Angelo in a Nutshell
---
Handy information
| | |
| --- | --- |
| ⏰ Suggested Duration: | 1-2 hours |
| ☀️ Best Time to Visit: | Early Morning |
| 💜 Must See: | Renissance Art |
| 🎟️ Castel Sant'Angelo Entry Ticket: | €17.50 |
| 🎫 Colosseum + Castel Sant'Angelo: | €36.57 |
| 👼 Angels and Demons Tour: | €64 |
Must-see
Archangel Michael Sculpture
Handurian tomb
Ponte Sant'Angelo
Passetto di Borgo

Things to know
Number of visitors per year: 1.2 million
UNESCO World Heritage Site designation: 1980
Established: 139 AD
Architect: Decriannus
Architectural style: Ancient Roman architecture
Opening Hours and Address
9 am to 7:30 pm, every day

Address : Lungotevere Castello, 50, 00193 Roma RM, Italy
Get there
History of Castel Sant'Angelo
---
This iconic castle was initially built as a mausoleum for the Roman Emperor Hadrian and his family in AD 139. The tomb was erected on the bank of the river Tiber, and his ashes were placed there a year after this demise. Until the end of the Roman empire, this location was used in the same way by his successors.
Moving on to the Middle Ages, the castle was converted to a fortress by Emperor Aurelian, who in turn made it a strategic location for Roman warfare. Since then, this castle has passed through the hands of several Popes and has served as a place of residence, a prison, a court, AND a fortress. Talk about one castle, many lives!
It was towards the end of the Middle Ages when Pope Nicholas III had the Passetto di Borgo built, which is in fact, the secret connection to the Vatican we mentioned earlier.
By the time we reached the Renaissance and beyond, Castel San'tAngelo underwent a massive transformation under Cardinal Della Rovere, who actually preferred to stay in the castle, rather than the Vatican Palace. During this time, the Papal residences were renovated, and the Loggia towards The Tiber was also built. A MASSIVE castle was built on the ruins of the Hadrian Mausoleum - and a majority of statues on the Ponte Sant' Angelo were lost.
Finally, after often serving as a prison, barracks, and even a warehouse for warfare material, the structure was decommissioned in 1901. The Mausoleum was in fact entirely abandoned until Colonel Luigi Durand de la Penne and Captain Mariano Borgatti decided to restore it.
After a long 6-year restoration campaign, the structure was inaugurated as a museum by King Vittorio Emanuele III - and that brings us to where we are today.
Which Castel Sant'Angelo Tickets Should You Buy?
---
Since Castel Sant'Angelo is a popular choice among tourists and locals alike, as it should be - it IS the perfect way to dive into history (irrespective of the fact if history is your jam or not), and explore a world that we know very little about.
Hence, long waiting lines are natural. Here are some Castel San'tAngelo Tickets you can buy, so you can save time and dime:
Plan Your Visit
---
Castel Sant'Angelo Opening Hours
Castel Sant'Angelo is open from 9 am to 7:30 pm everyday, the ticket office closes at 6:30 pm
Getting to the Castle
By Bus
Buses 23, 280, 62, 64, or 982 will take you where you need to go...which is to the closest bus stop near Castel Sant'Angelo.
The bus stop closest to the landmark, Piazza Pia. Castel San't Angelo is a 5 minute walk away from this stop.

By Metro

Metro Line A is one that stops at Lepanto, which is the closest metro station to Castel Sant' Angelo. As close as a 17 minute walk away.

By Train

Train lines Fl3 and FL5 stop nearest to Castel Sant'Angelo. This stop, is Roma San Pietro, which is 22 minutes away.

By Light Rail

Train #19 is your ride to the all-famous landmark. The closest station via this train, is Risorgimento/S. Pietro, which is a 12 minute walk away.
Best Time To Visit Castel Sant'Angelo
In a day, the best time to visit Castel Sant'Angelo is the evening, because that's when you'll bump into the least crowds.
In a year, visiting Rome, and especially this attraction between September to March, allows you to enjoy the weather, which might be useful when you're exploring the five floors of the castle.
Top Things to Do at Castel Sant'Angelo
---
Over time, the castle has managed to amass a huge collection of art - as is obvious. Most of these are located right in the heart of the castle, and are available to the public. You can find remains from the Handurian tomb, that made it to the tomb after years of restoration, artworks that were donated by art collectors like Bonaccorsi. Along with these, you get access to see sculptures from the Renaissance period. Right at the top, on the roof, you'll find the sculpture of Archangel Michael, which is most popularly known as the crown jewel of the castle.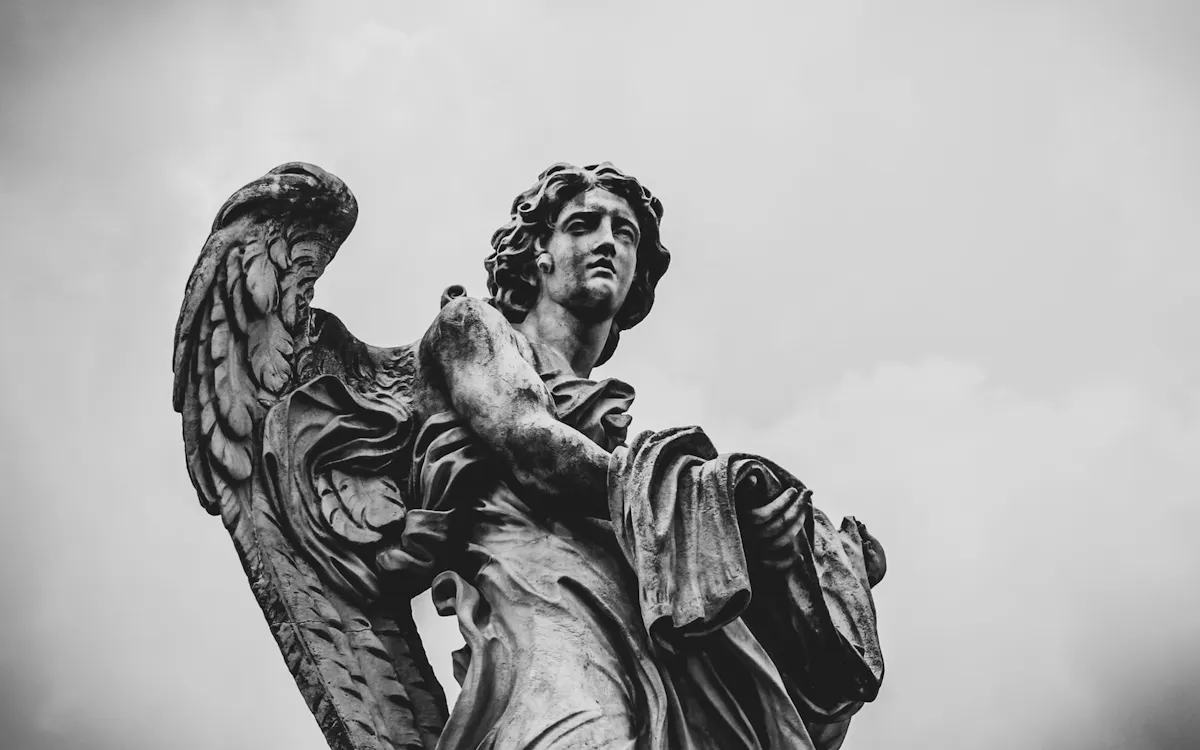 A bridge on the bank of the river Tiber, that connects Castel Sant'Angelo to the city. Originally built by Emperor Hadrian, and initially known as the Aelian Bridge - it was used as a passageway by Christian pilgrims to St. Peter's Basilica. During the 7th Century, the bridge was renamed to Ponte Sant'Angelo.
During the Renaissance period, the Pope commissioned Bernini to sculpt 10 angels that could be erected on either side of the bridge.
3

The Passage of the Village
Passetto di Borgo, is an elevated corridor that essentially connects Castel Sant'Angelo with the Vatican City. Commissioned by Pope Nicholas III, this 800 meter long passagway was built in 1277.
The passage served as an escape route in case of an attack. Visitors can see the passage from the castle, but it's only opened to the general public in the summer.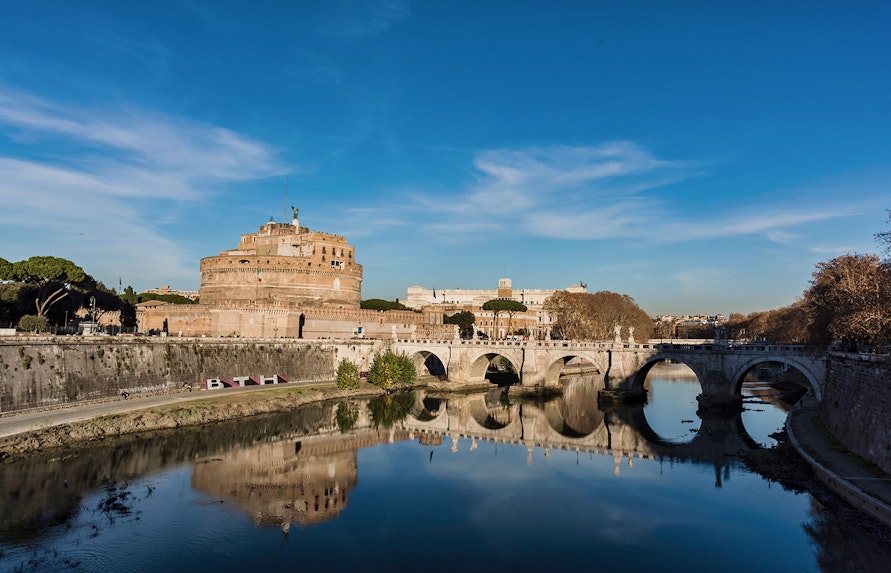 4

Take in Gorgeous Views of the City
The terrace of Castel Sant'Angelo is THE place to catch stunning view of the city. Located on the 5th floor of Castel Sant'Angelo, this terrace acted as the setting for the last act of Puccini's opera 'Tosca'.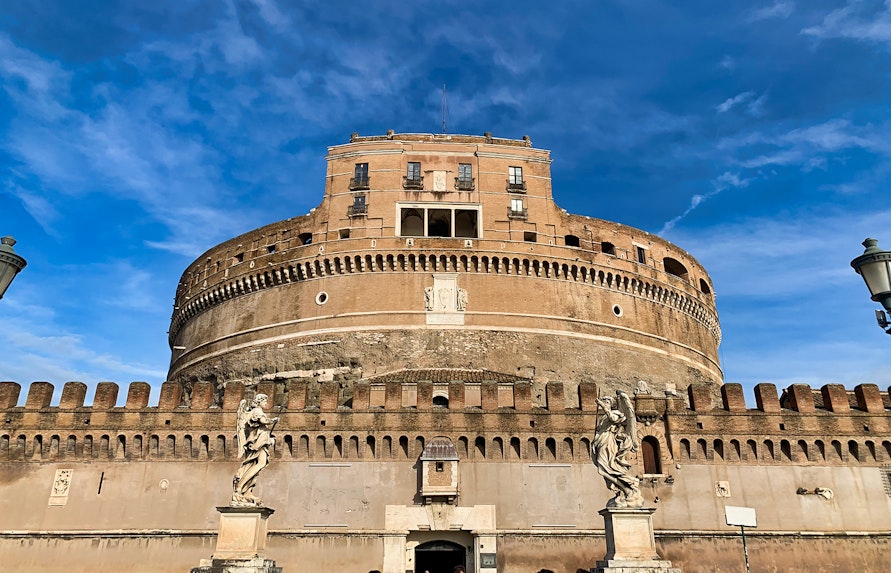 Attractions near Castel Sant' Angelo
---
Parking near Castel Sant'Angelo
---
If you choose to go to the attraction in a car, be aware that there isn't a parking facility available on the premises. However, there are some paid parking options available that you can use.
1. Garage Properzio Car Park: Less than 600m away from the castle, this car park is close to St. Peter's Square and Gianicolo Park among other attractions. Although, you will have to leave your cars at the car park.
Timings: 7 am to 7 pm, every day
Price: €5 for 1 hour
2. Gran Meliá - Gianicolo: About 10 minutes away from the castle, this car parking is a perfect option for those who'd like to combine a Vatican Tour with their visit to Castel Sant'Angelo.
Timings: 7 am to 10 pm, from Monday to Friday, and 7 am to 7 pm, on the weekends
Price: €2.50 for 1 hour
3. The Prati Car Park: Located 12 to 13 minutes away from the attraction, this car park is very close to Piazza del Risorgimento and the Vatican City as well. Again, you will have to leave your keys at the facility.
Timings: 6 am to 1:30 am, from Monday to Saturday, and 6 am to 11 am + 6 pm to 1:30 pm on Sundays and public holidays
Price: €30 for an unlimited day pass
Restaurants near Castel Sant' Angelo
---
Here are some top restaurants which are located near the castle, that you must add to your plan for the day!
Hotels near Castel Sant' Angelo
---
Although a day's trip is enough to see everything there is at Castel Sant'Angelo, it's never enough for Rome. And honestly, who doesn't love a vacation?!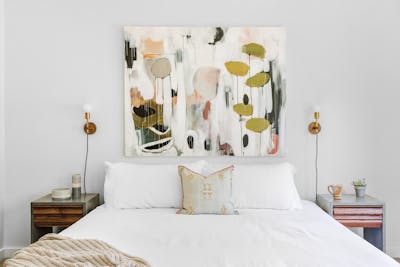 Rome Aparts
If seeing every attraction in Rome is your idea of a perfect vacation, Rome Aparts is your hotel of choice. Located right in the heart of the city, this hotel will help you save up on your travel time, and keep adding attractions + experiences to your itenarary.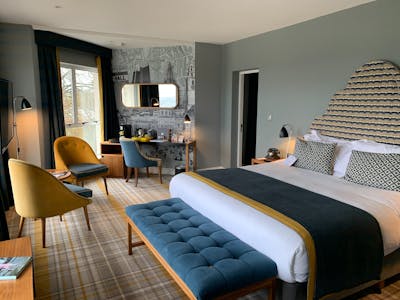 Charme & Chic Luxury
Known for its ideal location and great views, Charme & Chic Luxury, is a hotel widely known for the same. For comfy stays at a hotel that saves time and dime? Sign us up right now!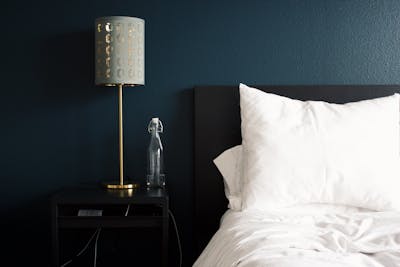 XXIV Domus Luxury Suites
We're providing you with a list of hotels to choose from that are located extremely close to major attractions. This hotel is another one of those. For luxury, efficiency, and the good times in life, stay here!
Frequently Asked Questions
---
What is the address of Castel Sant'Angelo?
What are the different ways to reach Castel Sant'Angelo?
Which is the closest bus stop to Castel Sant'Angelo?
How soon do I need to book my tickets before visiting Castel Sant'Angelo?
How far is Castel Sant'Angelo from the Colosseum?
Is Castel Sant'Angelo close to the Vatican City?