'Rome wasn't built in a day', it took hundreds of years to build a magnificent city which ruled the world in its golden age. The vestiges of this grandeur can be seen in the ruins of the Colosseum and Roman Forum, in the breathtaking architecture of Vatican City and in the stunning art in Rome's museums. One of the best ways to see the city is to get an OMNIA Vatican and Rome card. The Omnia pass provides you free access to the Vatican Museums & Sistine Chapel, free entry as well as discounted tickets across all the major Rome attractions, free hop-on-hop-off bus tour and public transportation and more.
The OMNIA Vatican and Rome card Pass ensures you avoid the hassle of waiting in long lines and spending extra on tickets. It also solves all your travel woes with the inclusion of free public transportation and a 3-day Hop-on-Hop-off tour. You can get all these benefits along with savings of up to 30% on ticket costs.
What makes up the OMNIA Vatican and Rome Card
---
The OMNIA Vatican and Rome Card for Vatican attractions and a 3-day Rome hop-on-hop-off tour.
Roma Pass for free and discounted admission to over 30 landmarks and free public transportation.
A map of the city.
Detailed guide book.
OMNIA Card
The OMNIA Vatican and Rome Pass gets you to free access to the Vatican Museums, Sistine Chapel and St. Peter's Basilica. You also get free access to all hop-on-hop-off Roma Cristiana open top tour buses for 3 days! The pass is valid for a continuous 72 hour time period and is activated the moment you use it. Along with the OMNIA card, the other major component of this travel pass is the Roma Pass.
Roma Pass
With over 35 attractions and monuments, the Roma Pass is the best way to explore the city. It offers free and discounted tickets for attractions, free public transport and helps you save anywhere between 20%-50% depending on your pace of exploration.
When you purchase the OMNIA Vatican and Rome Card, you also get the Roma Pass with it. With the Roma Pass, you can:
1. Gain free entry to 2 out of 6 major attractions.
2. Get discounted admission at other major attractions.
3. Unlimited free usage of the city's public transport system.
4. Get a free map of Rome and guide of all the tourist attractions.

The pass is valid for 3 days and activated the moment you use it for public transport or gain entry at any attraction.
Roma Pass List of Attractions
Highlights of the OMNIA Vatican and Rome Card
---
To recap the advantages of purchasing the OMNIA Vatican and Rome Pass, check out the highlights below:
Free admission to Vatican Museums and Sistine Chapel.
Free admission to 2 out of 6 major Rome attractions. The list includes the Colosseum, Roman Forum & Palatine Hill, Borghese Gallery, Capitolini Museums and National Museum of Castel Sant'Angelo.
Discounted admission rates at over 30 other prominent attractions and landmarks.
Priority skip the line access at the Sistine Chapel, St. Peter's Basilica and Colosseum.
Free public transportation.
Free Hop-on-hop-off bus tour - 3 days.
Buy The OMNIA Vatican and Rome Card
---
What convenience factors do these cards bring?
---
A new city is like a treasure trove waiting to be explored, every traveler wants to experience everything the city has to offer and there is often something for everyone. Most often budget and time constraints stop you from exploring the city to its maximum. However, with travel cards the task gets easier and you can plan your trip better and on tighter budgets. Here is how that can be made possible –
1. Huge savings
Both the Roma and OMNIA Vatican Pass offer huge discounts of 20%-50% on entry tickets of attractions. You also get the benefit of Skip the Line access, a supplement for which you would have to pay extra otherwise. You even get to travel for free on public transport which means more money in your pocket. Spend it on delicious Italian food, buy souvenirs or indulge in some shopping!
2. Priority Access
Any bit of comfort is an advantage on a sightseeing trip. The travel passes offer skip the line access at all attractions which means avoiding hour long queues. The Vatican attractions especially can have up to 4 hour long queues in peak tourist season!
3. Save time
Tourists spend a lot of time traveling to sightseeing spots and waiting in queues for tickets. With the travel passes you can save on both these waiting times. The skip the line access will free up a lot of time while the hop-on hop-off bus will save you the trouble of figuring out public transport and the routes. You will find yourself with more time to spend doing the actual sightseeing.
4. Choice and flexibility
The Roma Pass offers more than 30 attractions in Rome and OMNIA Pass offers all the Rome and Vatican attractions. You can pick and choose which one you want to access for free and at discounted rates. You can choose when and how to explore the city at your wish.
5. Ideal for traveling with kids
The biggest benefit of the travel passes is the reduction in queue waiting times, which parents also realize is the best feature when traveling with kids. Waiting in long lines with nothing to do can make the kids cranky or tired, and with the travel pass you can avoid just that!
6. Additional benefits
You will get a free guide and map with both the travel passes. You also get the advantage of free travel on the public transport through metro, train and bus. That's just not all, with the OMNIA Pass you also get a 3 day Hop-on Hop-off bus tour. You would have to pay extra separately for all these tickets if you don't have the pass.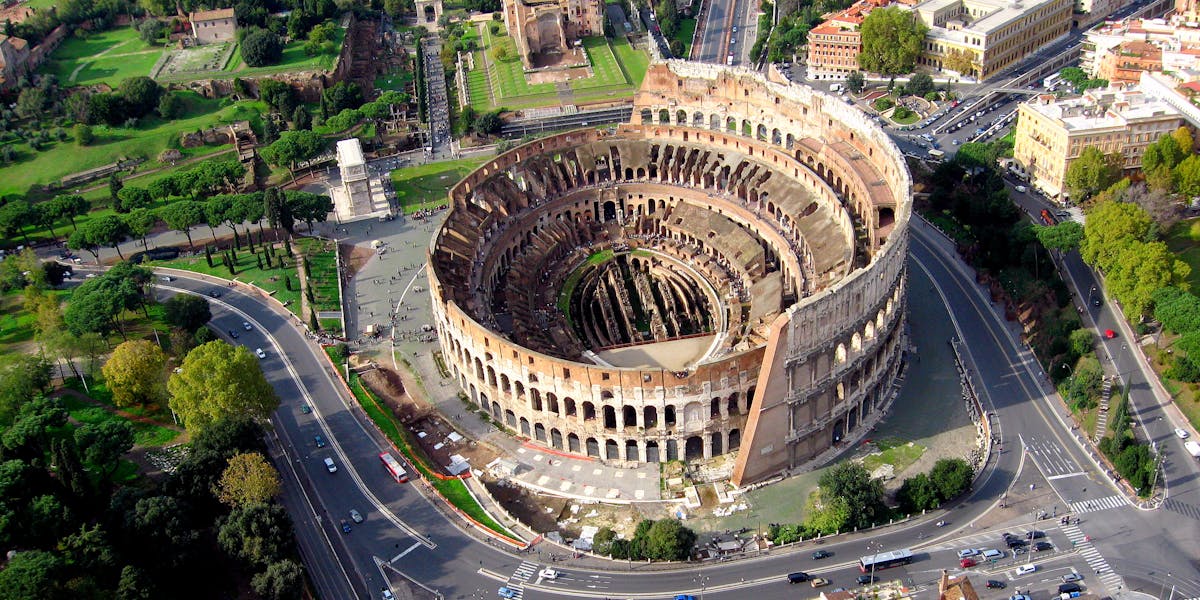 What is the cost-benefit analysis of these cards?
---
The OMNIA Vatican And Rome Pass - Worth It Or Not?
---
Most visitors to Rome spend about 3 days in the city including Vatican and both the Roma Pass and OMNIA Pass are good options to explore the city. While both the passes offer huge savings on entry tickets, the Roma Pass is good if you are on a budget and want to spend more time for special tours like walking tours or food tours. You will get the benefits of free transport; skip the line access and discounts.
The OMNIA Vatican and Rome Pass is your best option if you want to see a lot of places within the short span of 3 days. It will give you additional benefits like the Hop-on Hop-off bus as well as huge savings on cost of entry tickets.
The OMNIA Vatican and Rome Pass is perfect if you wish to explore both Rome and Vatican. It is also convenient for those who wish to explore the city at their own pace and would like to have their travel plan and transport sorted, as you get a guide book as well as free transport with this pass.
If you are traveling with kids, both the passes are great options as they both offer Skip the line access at almost all the attractions in Rome, which mean that you will have to spend less time standing in lines and tiring out the kids. However, if your kids like some variety then take the OMNIA Pass which also has the Hop-on Hop-off tour and provides a panoramic view of the city, which will excite the kids!
What are some handy tips for using these passes?
---
These travel passes are hour-based passes. For instance, you can enjoy the benefits of the Roma Pass for a full 48 hours from the moment you use it at an attraction or transport. This is irrespective of whether you use it over 2 or 3 calendar days. This means you can schedule your sightseeing depending on your flight and other travel schedules easily.
Rome and Vatican are fairly large cities and every nook and corner has a wonderful history. Prioritize and plan your sightseeing days such that you don't miss out on any important and must-see places.
Wear comfortable walking shoes as there is a lot of walking in store in Rome!
Vatican City attractions have a dress code which asks visitors, both men and women, to cover their shoulders and knees. However, it can also get really hot in Rome, just make sure you are prepared and a fool proof plan is to wear long sleeved shirts and long pants in light fabrics.
The Roma Pass can be easily redeemed at any Tourist Information Points however for the OMNIA Pass the redemption center is near the St. Peters' Square. Plan your first day according to this location.
Make the best use of the Hop-on Hop-off bus tour with the OMNIA Pass, it is much more convenient than public transport and directly drops you off at sightseeing locations.
Many major museums are closed on Monday, including Borghese Gallery, Castel Saint Angelo and National gallery of Modern Art. It is best to avoid a Monday or schedule other attractions on that day.
Top Experiences in Rome
OMNIA Vatican And Rome Card Guide