Italy's glorious capital, Rome is one of the world's most romantic, spectacular and awe-inspiring cities. Rome and the surrounding regions of Italy are an amalgamation of artistic heritage & culture, ancient ruins, breathtaking landscapes, vibrant picturesque streets, cheerful bars and cafes and many more hidden treasures. Not only is there so much to see in Rome, but it is also blessed to have so many wonderful locations close by that can be easily visited when you visit Rome. Within a few hours reach, these destinations are best covered through day trips from Rome. These trips are very popular, convenient and practical as save you a lot of hassle of check-in/ check-out, packing/unpacking, time and money.
9 Best Day Trips From Rome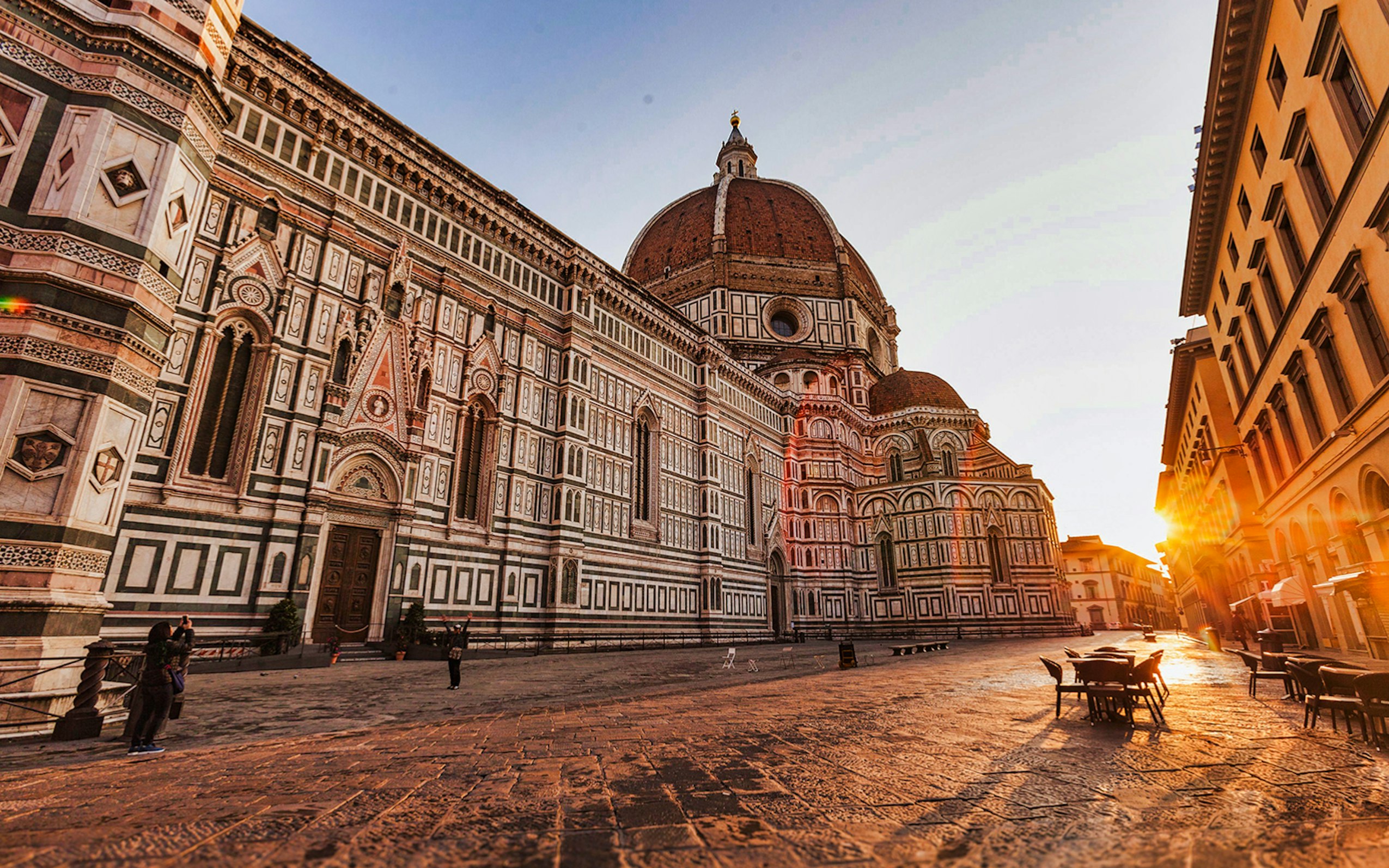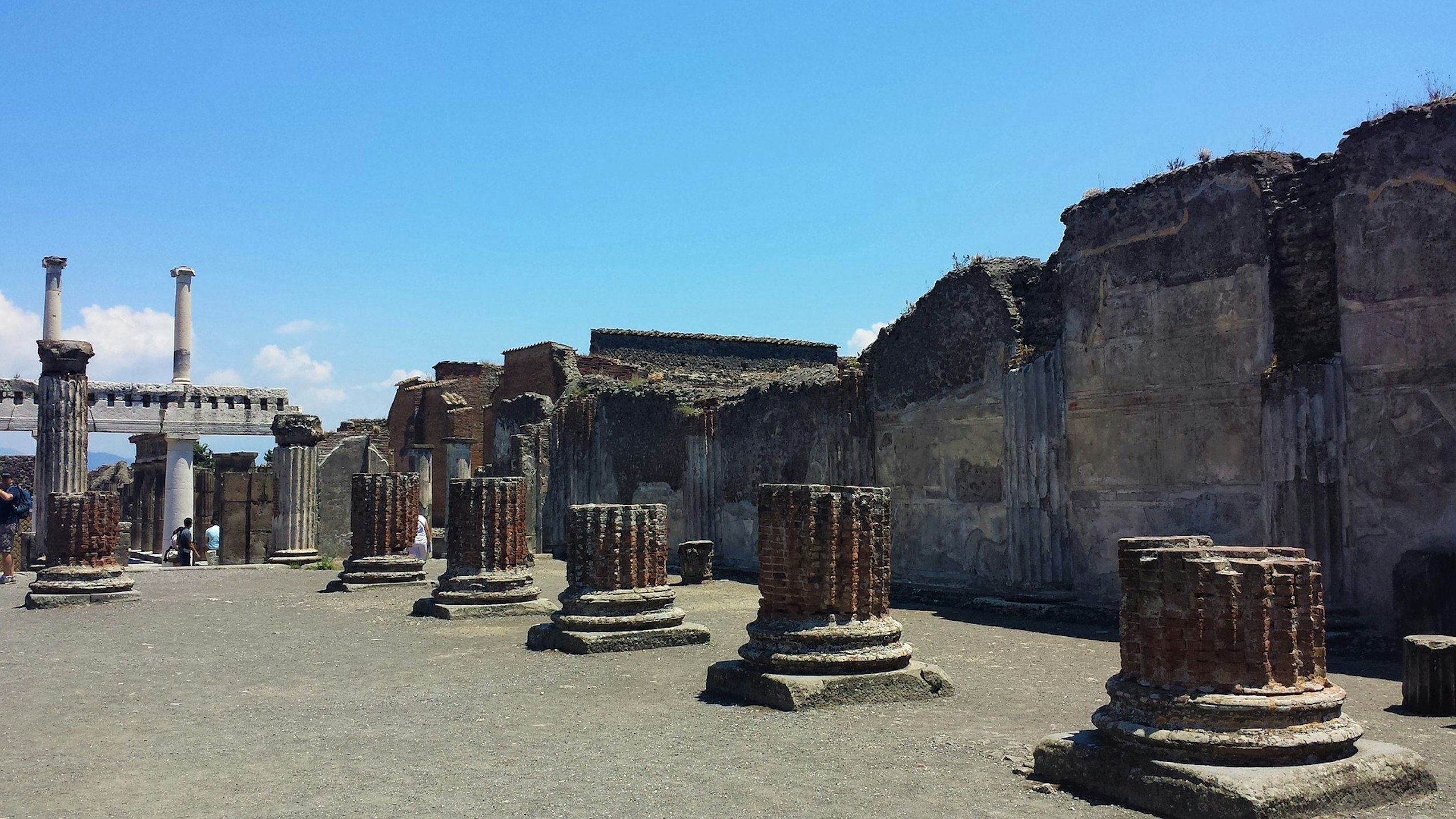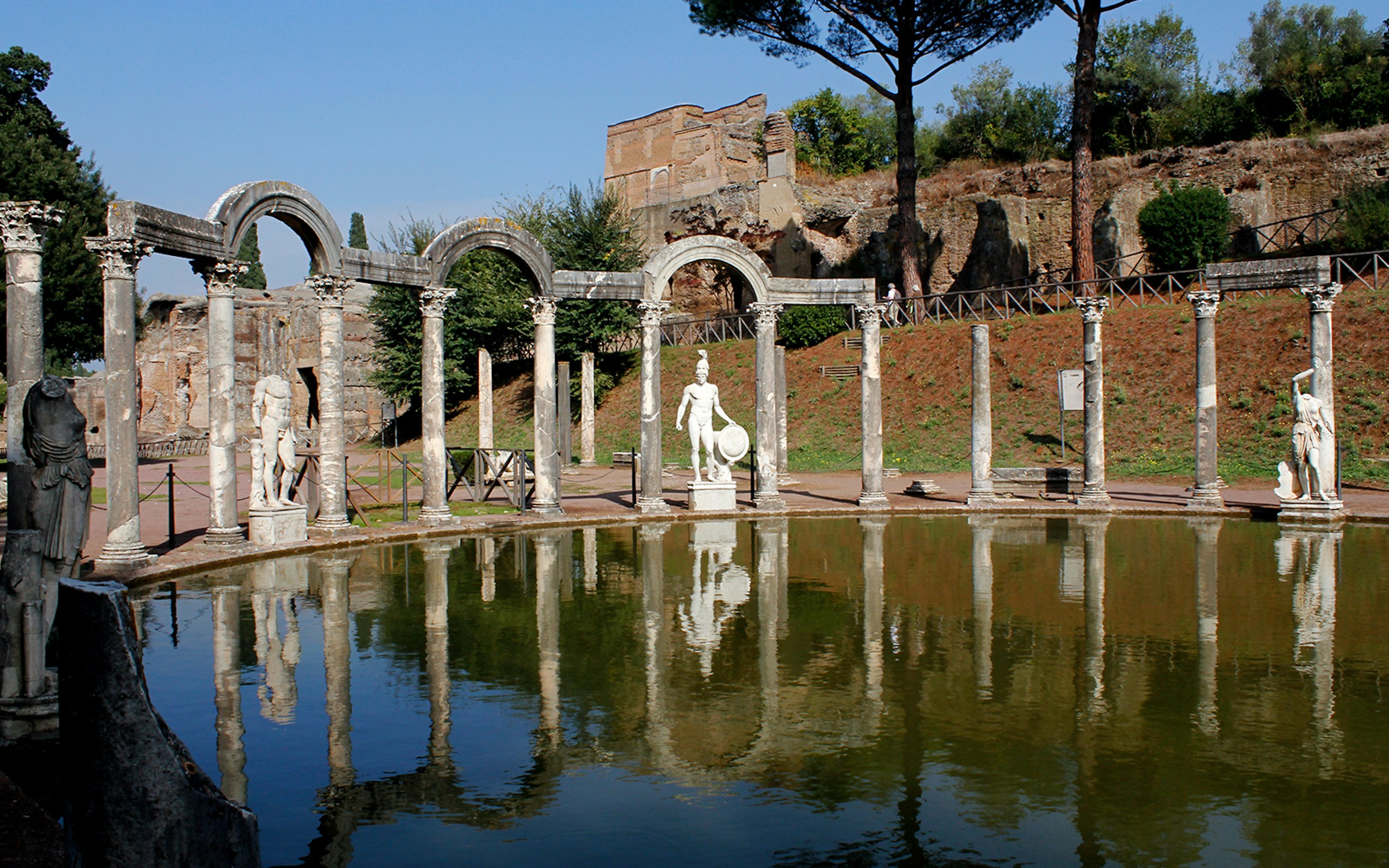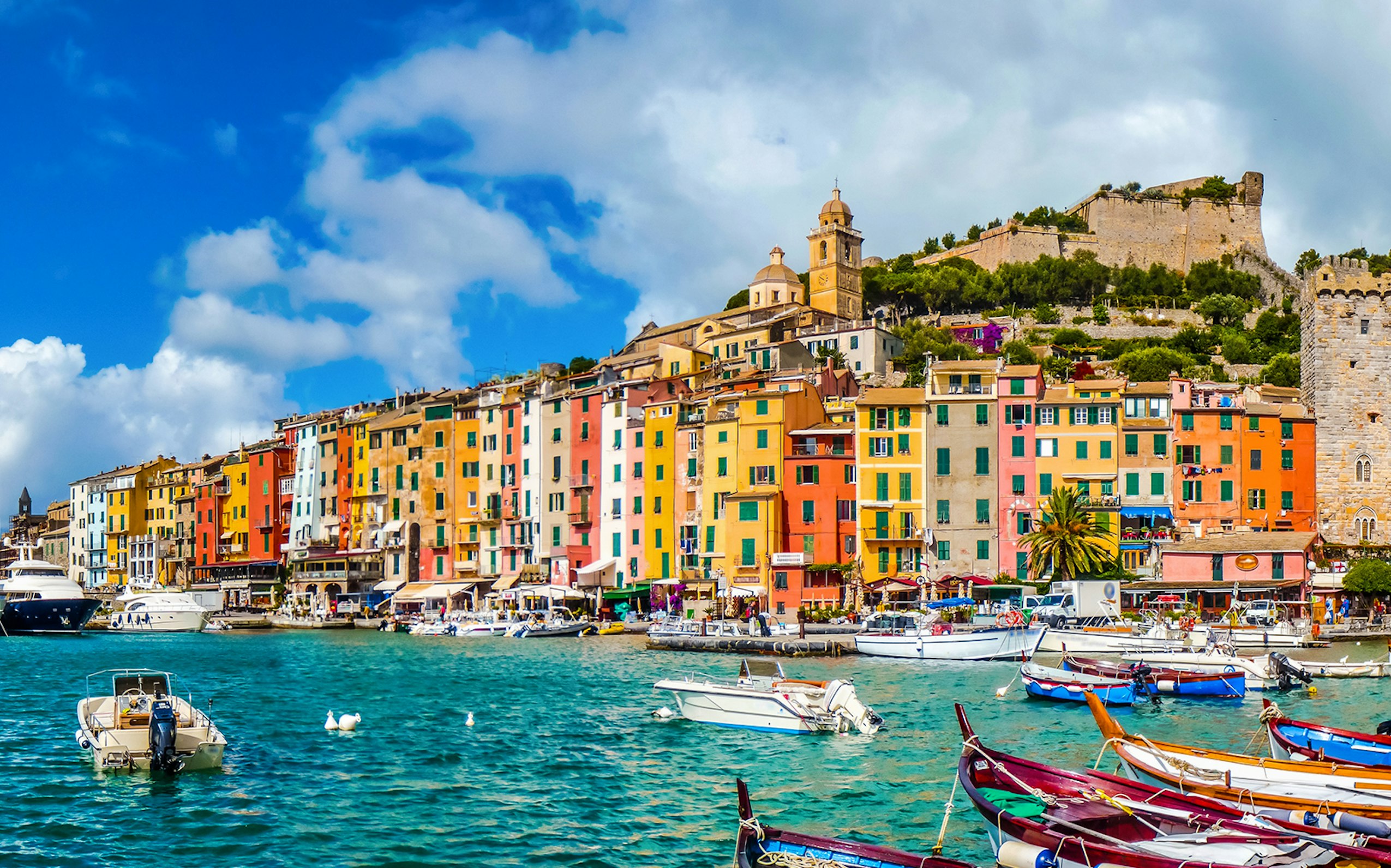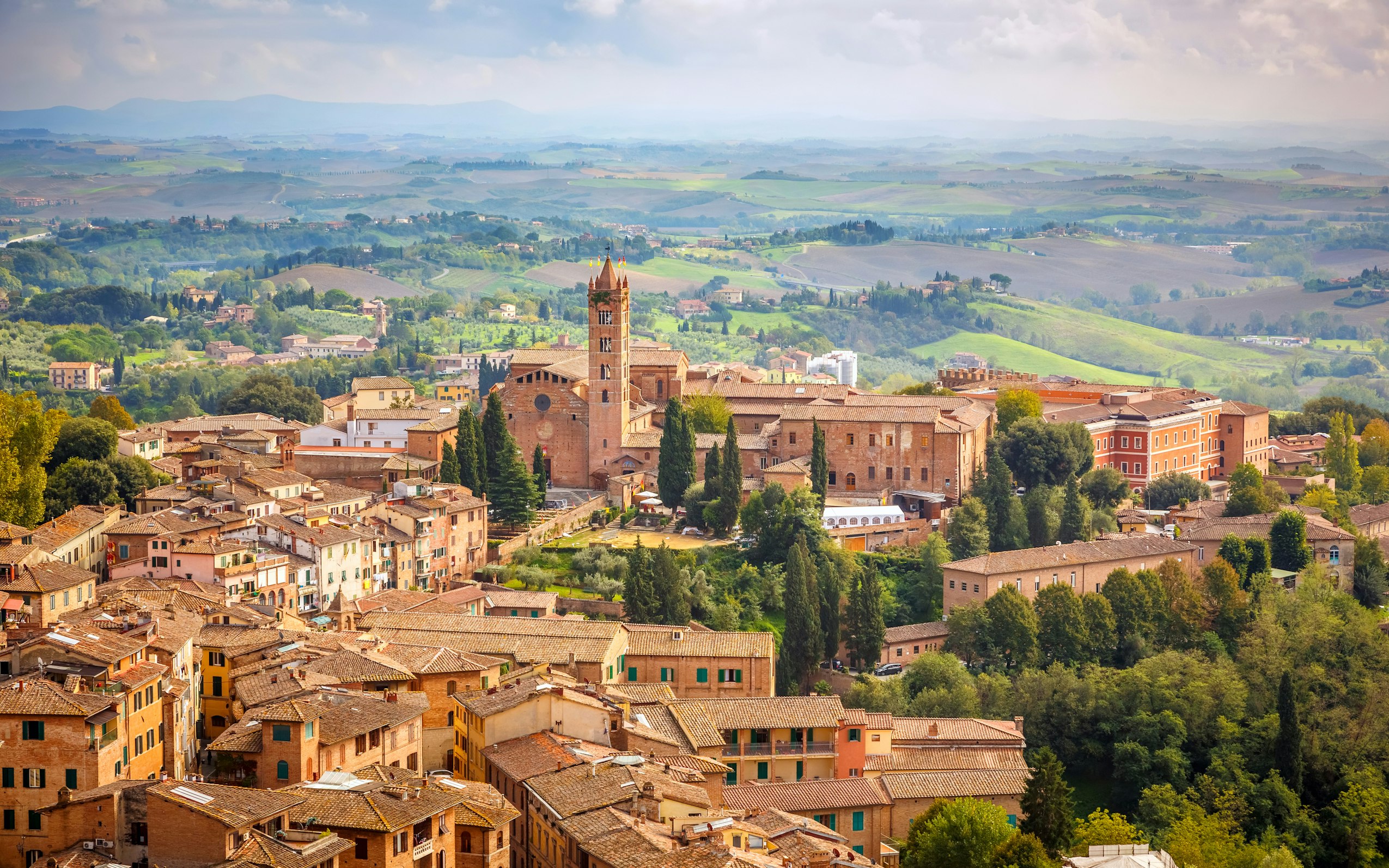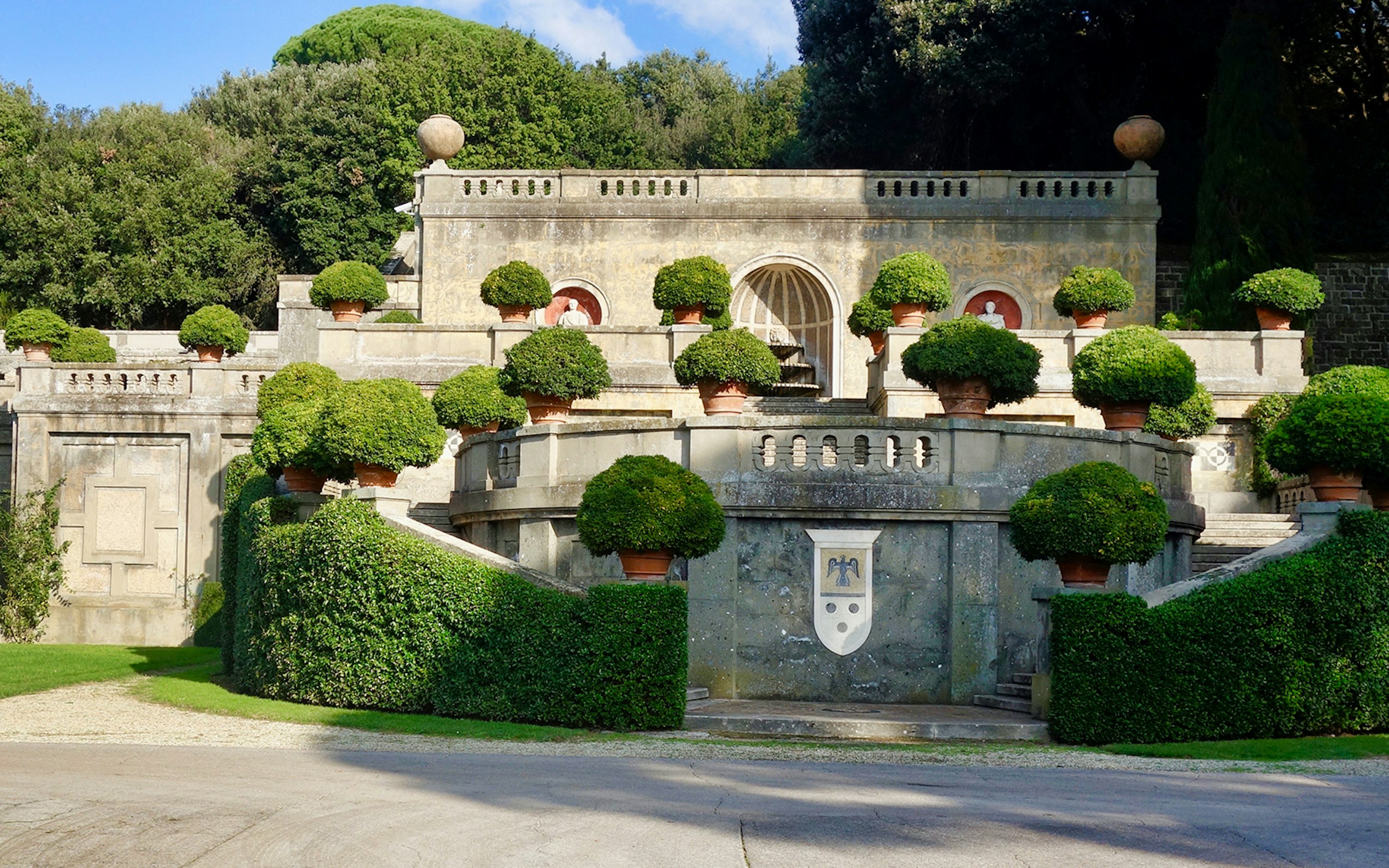 1

Florence
Day Trips From Rome
280 km
Distance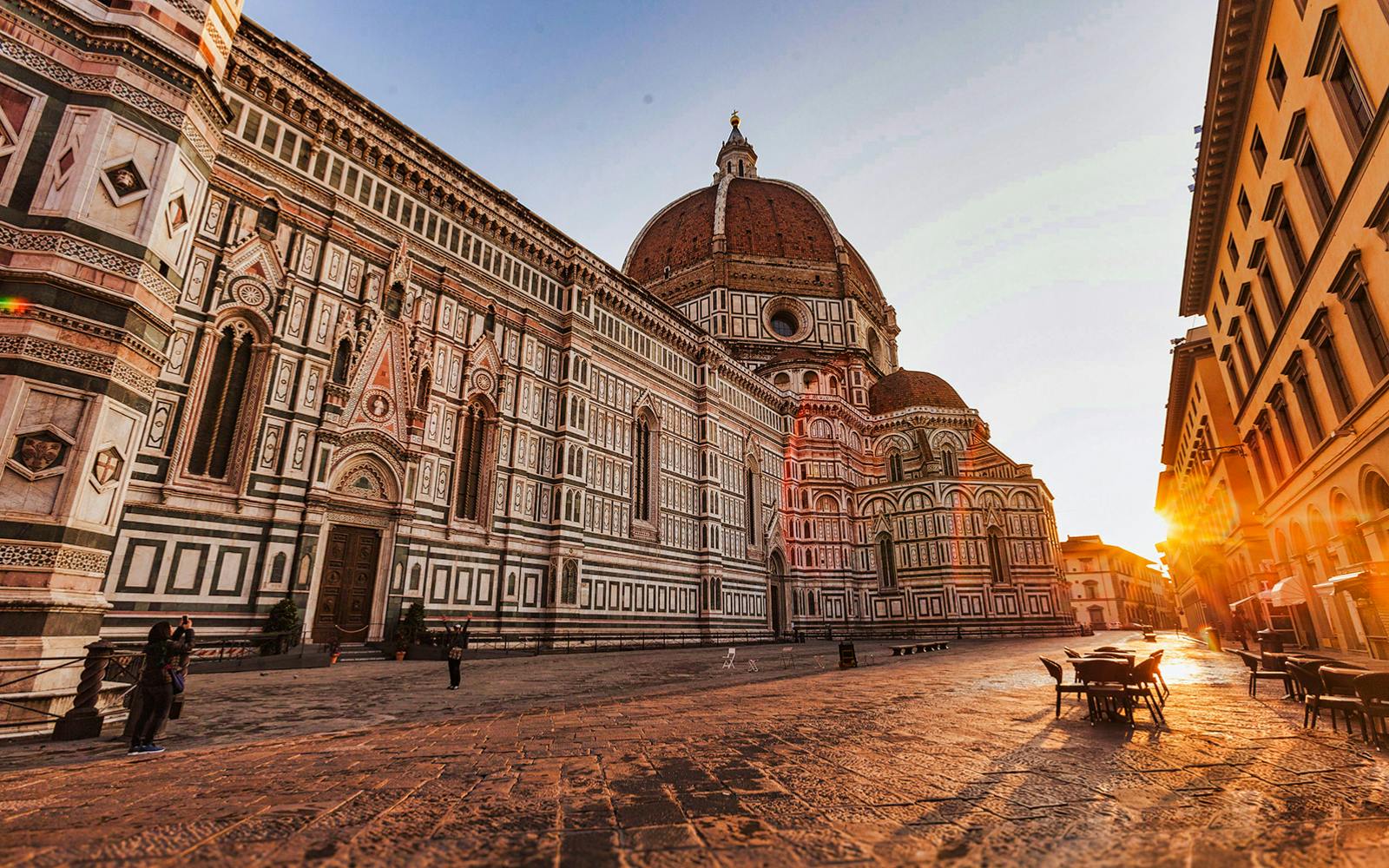 From the most famous cathedral dome dominating the skyline of Florence, architectural marvels reminding you of their past political might and world's top art museums displaying the works of the Renaissance to the stunning gardens, panoramic views and beautiful villas, Florence is a 'must visit' tourist destination. A day trip from Rome to Florence with meticulous planning and a carefully crafted itinerary can comfortably allow you to explore the best of Florence in one day.
Best Time to Visit
May to September
Uffizi Gallery
One of the largest and most well known art museums in the world, the Uffizi Gallery is situated next to Piazza della Signoria in the Historic Centre of Florence.
Piazza della Signoria
Piazza della Signoria is a historic square in front of Palazzo Vecchio. The square is adorned by many statues and sculptures, some of which are a Copy of Michelangelo's David, Fountain of Neptune(1575), Hercules and Cacus(1533), Medici lions (1598) and others.
Cattedrale di Santa Maria del Fiore
This iconic cathedral(the Duomo in Italian) dominates the Florence skyline and is the main church of the city. Begun in 1296 in the Gothic style, the Duomo Florence cathedral is adorned by an impressive dome designed and built by Filippo Brunelleschi.
Ponte Vecchio
An illustrious landmark in the city of Florence, Ponte Vecchio or "Old Bridge" in Italian, is the most famous bridge in the city. Spanning the Arno river, the bridge is made of stone and wood and leads to Florence from the Cassia road.
Piazzale Michelangelo
Built by Giuseppe Poggi in 1869 on a hill on the south bank of the Arno river, Piazzale Michelangelo is one of the most visited attractions in the city and offers breathtaking views of Florence including Ponte Vecchio, the Duomo and Palazzo Vecchio.
Boboli Gardens
The Boboli Gardens are more than just a swatch of green in Florence. Situated behind the Pitti Palace, this 16th centure garden also functions as an open-air museum and is home to a collection of sculptures dating from the Renaissance as well as some Roman antiquities.
Enjoy the beautiful Tuscan landscape
Not much needs to be said here. On your drive to Florence from Rome, you will encounter one of the most breathtaking landscapes in all of Italy. Famous for its rolling green hills, golden sunlight, vineyards and medieval castles, the Tuscan landscape is extremely beautiful and pleasure to explore.
By Plane
There are direct flights from Leonardo da Vinci Airport (FCO) in Rome to Florence Airport (FLR). The flight takes about 55 minutes. This is however the costliest mode of transport and involves quite some travel from the airport to the city center as well.
By Bus
You can get bus tickets from Rome to Florence for as cheap as $10. The journey takes 3.5 hours, but if you're on a budget this is a good bet. Buses leave the Tiburtina station in Rome and arrive in Florence at Villa Costanza, which is about 25 minutes outside of the city center and accessible via the local tram.
By Car
Both Rome and Florence have congested roads and driving here can be a nightmare, however the drive between the two cities is very scenic. You'll pass through the rich countryside of Umbria and Tuscany and even though you can enjoy the same scenery from the window of a train or bus, only a car gives you the flexibility to stop in the charming Italian villages you'll pass along the way to enjoy a hearty lunch and a local Chianti wine.
Top things to do in Florence
2

Venice
Day Trips From Rome
526 km
Distance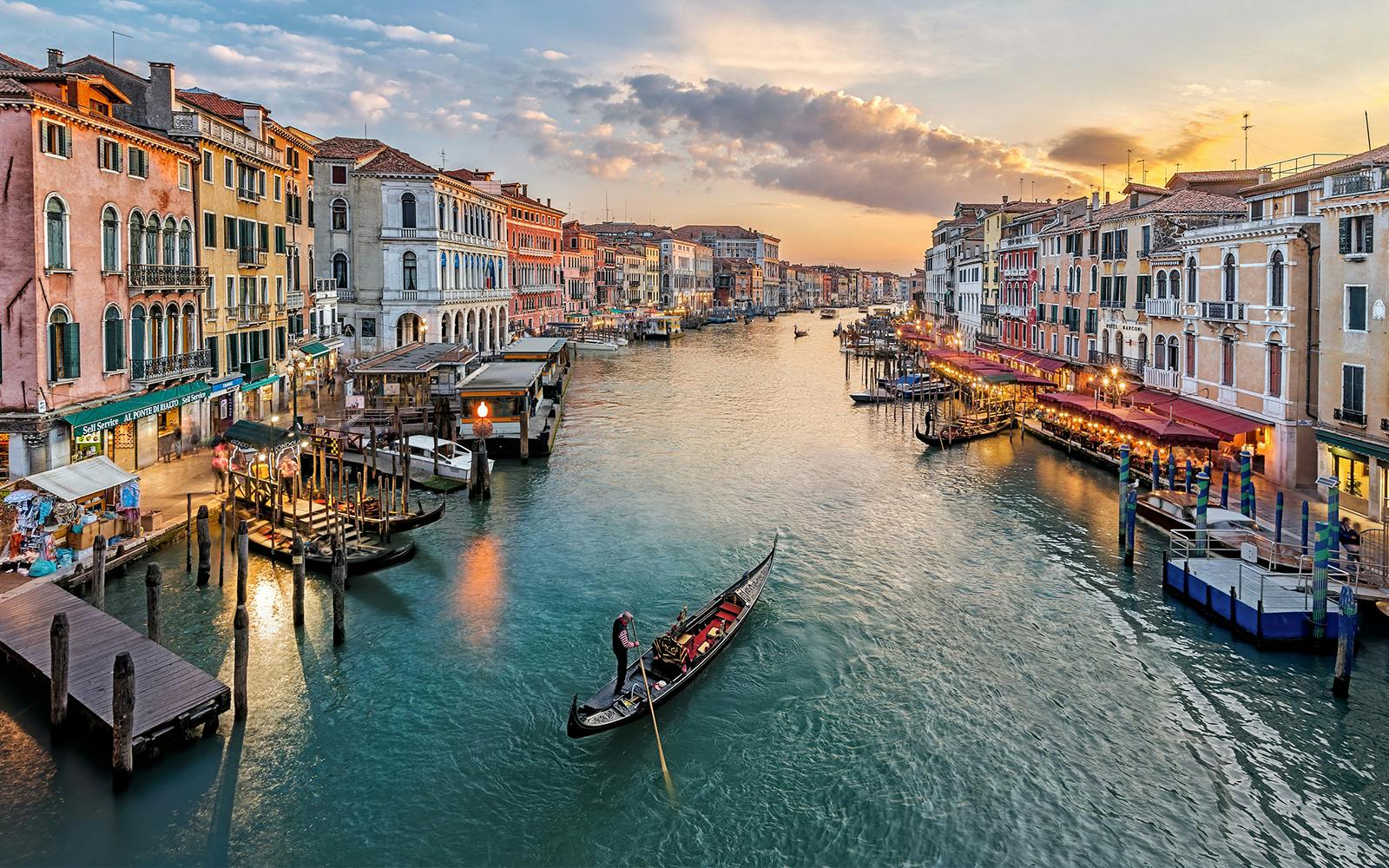 Venice, a city built entirely on water, has always pulled hoards for tourists curious to witness this distinctive marvel. Popularly called the "floating city" or the "city of canals" is a unique city historically as well as architecturally. Built on mud and sand, this city has magical touch to it with spectacular scenery coupled with the miracle of creative genius. Ornate marbled and frescoed palaces with artistic domes are an unbelievable work of art and architecture. And if all this wasn't enough the tantalising Venetian cuisine with traces of ancient spice route entices you to make this city a must visit destination.
Best Time to Visit
April to October
St. Mark's Basilica
St. Mark's Basilica is one of the most visited attractions and one of the most impressive buildings in all of Venice. With a rich and fascinating history that goes back to the 9th century, and works of art from the Crusades to the Renaissance, the basilica is a Venetian landmark you just can't miss.
St. Mark's Square
The only piazza in Venice, St. Mark's Square is the historic centre of Venice. Probably the most popular attraction in Venice, the square is surrounded by historic buildings on three sides and the St. Mark's Basilica on the fourth.
Palazzo Ducale (Doge's Palace) and Bridge of Sighs
Palazzo Ducale is another impressive Venetian landmark situated next to St, Mark's Square. The palace is defined by its airy design, soft colors, beautiful stone carving and is a stunning example of Venetian Gothic. Adjoining the palace is the Bridge of Sighs, that leads to the dungeons of the palace's prison.
Canale Grande (Grand Canal)
Lined with over 170 buildings that date from the 13th to 18th century, the Grand Canal is the major water-traffic corridor in Venice. The S shaped canal flows through the heart of Venice, dividing the districts of San Marco and San Polo.
Ponte di Rialto (Rialto Bridge)
Of the 4 bridges that span the Grand Canal, the Rialto Bridge is the oldest and most famous. The bridge has been rebuilt several times since the 12th century and is now a major tourist attraction in the city.
By Train
Italy's high-speed rail system connects Rome to Venice, transporting passengers in as little as 3.5 hours. You may arrive at Venice's Santa Lucia or Mestre station, depending on the train your take. While Santa Lucia is the main station and the only one that is on the island of Venice itself, Mestre is on the mainland outside of Venice and you'll still need to take another train, bus, or tram to cross the water and get into the city of Venice.
By Bus
Traveling from Rome to Venice by bus is the most budget-friendly option, with tickets starting at $16 if booked well in advance. Direct routes from Rome take between 6-8 hours and depart from Tiburtina station, with arrival options of Tronchetto or Mestre.
By Car
Driving from Rome to Venice can be a nightmare, with its winding roads and, once you get to Venice there are no roads, since it is a vehicle-free city! Even though your car is of no use once you arrive in Venice, the drive from Rome is a spectacular trip through the Tuscan countryside. However, the drive from Rome to Venice through the Tuscan countryside is spectacular and you can make a pitstop in Florence or Bologna, and spend a few hours there.
Top experiences in Venice
3

Naples
Day Trips From Rome
226 km
Distance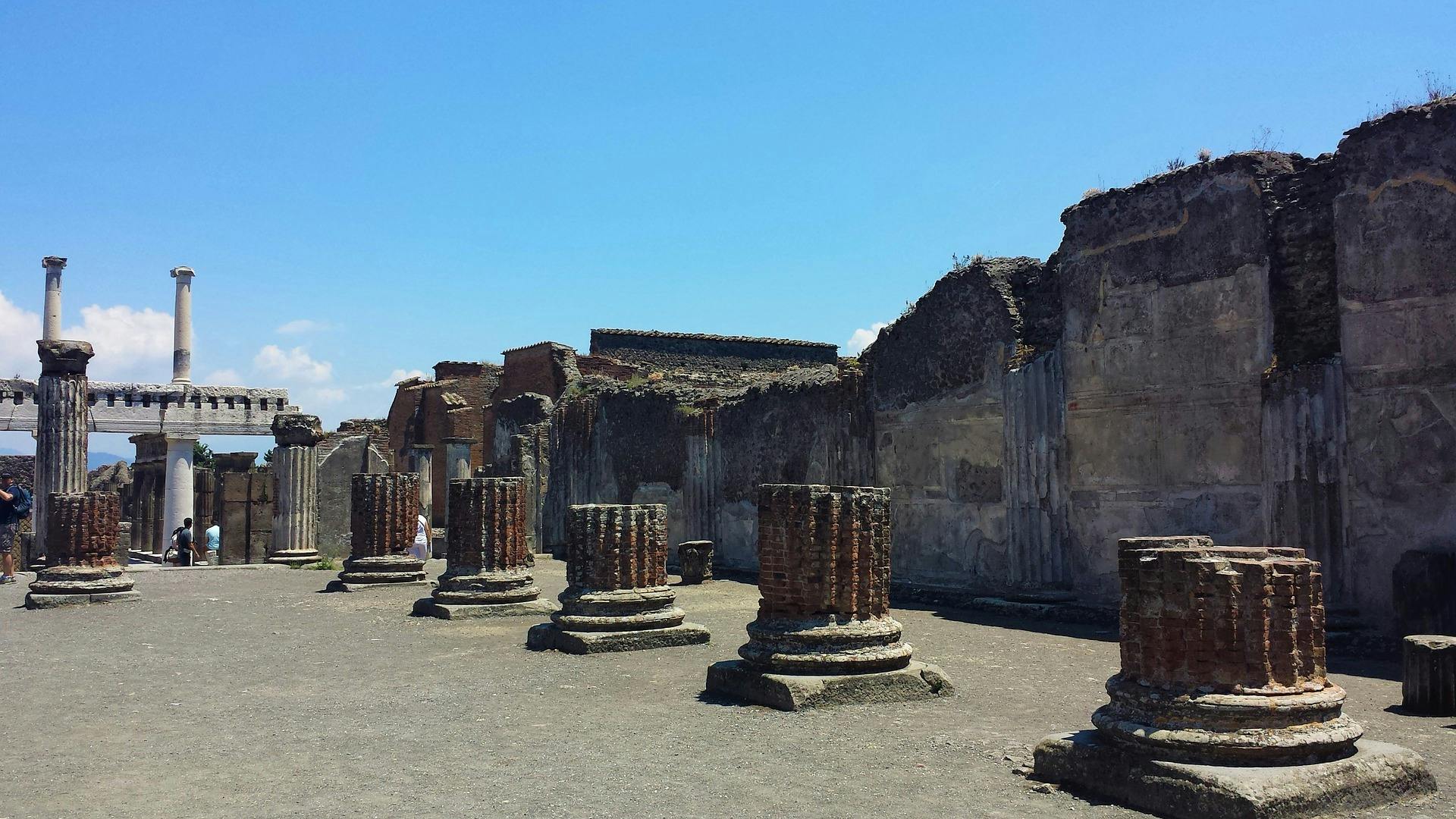 Driving through the breathtaking view of the scenic Italian countryside, you find yourself witnessing the most spectacular slice of the country's coastline. Clear blue waters of the bay of Naples is the most refreshing treat to your senses. One of the oldest continuously inhabited cities in the world, Naples is also one of the most charming and beautiful cities in Italy. With a historic city center that is a designated Unesco World Heritage Site; the architectural, artistic and cultural heritage of Naples is second to none. If you decide to visit Naples, for a prolonged stay or a day tour, make sure to check out the National Archaeological Museum, Royal Palace of Naples, Castel Nuovo, Castel Sant'Elmo, the Catacombs of San Gennaro and more.
Best Time to Visit
April to October
Pompeii
Pompeii was an ancient city near Naples that was abandoned in AD 79 after Mt. Vesuvius erupted and blanketed the town in ash. Lying undiscovered for over 1,500 year, Pompeii's ruins were eventually discovered in 1599 and ever since, it has become a popular attraction and tourist center in Italy.
Mount Vesuvius
Classified as a Stratovolcano, Mount Vesuvius dominates the skyline of Naples and is a legendary volcano that famously erupted in 79 AD and caused the destruction and burial of Pompeii and Herculaneum.
Naples National Archaeological Museum
Inside this museum can find an extensive collection of Roman and Greek artefacts plus a selection of works from both Pompeii and Herculaneum.
Herculaneum
Another city that was devastated after the 79 AD eruption of Vesuvius was Herculaneum often considered to be a better preserved example than Pompeii with most of its wooden structures, frames and roofing intact.
Naples Cathedral
Dating as far back as the 13th century, the Cathedral of Naples is a magnificent structure and stands as the main church in Naples and indeed in southern Italy.
Drive to Sorrento
Overlooking the Bay of Naples, one can enjoy views of Naples, Vesuvius and the Isle of Capri from Sorrento. Connected to Amalfi by a scenic road that traverses the hilly coast, the drive to Sorrento in itself is a beautiful experience. The main attractions in Sorrento are the Marina Grande, Museum Correale , Piazza Tasso, Roman ruins at the Punta del Capo, the 14th century Monastery of St. Francesco and others.
By Train
Trenitalia offers 3 different types of trains from Rome to Naples, all at varying speeds. The Regionale is the slowest and cheapest which takes about 3 hours. Intercity trains take 2 hours, but the cost is almost double the cheapest regional fare. The Frecce trains take just 1 hour, but is also the most expensive. Another alternative is to book a seat on Italo, a privately operated train line that offers high-speed train service that takes just 1 hour and leaves from Rome Termini Station.
By Bus
Many bus companies operate services between Rome and Naples. FlixBus has some of the cheapest fares and the journey takes as little as 2.5 hours. The view is scenic and though budget buses are not the most comfortable, it's worth the money you're paying.
By Car
A road trip from Rome to Naples along the A1 autostrada will take you 2.5 hours without traffic. Though driving in Italy is quite challenging with its tiny and congested roads, the route from Rome to Naples is breathtaking and having a car at your disposal can come handy for the many photo stops on the way.
Top experiences in Naples
4

Amalfi
Day Trips From Rome
277 km
Distance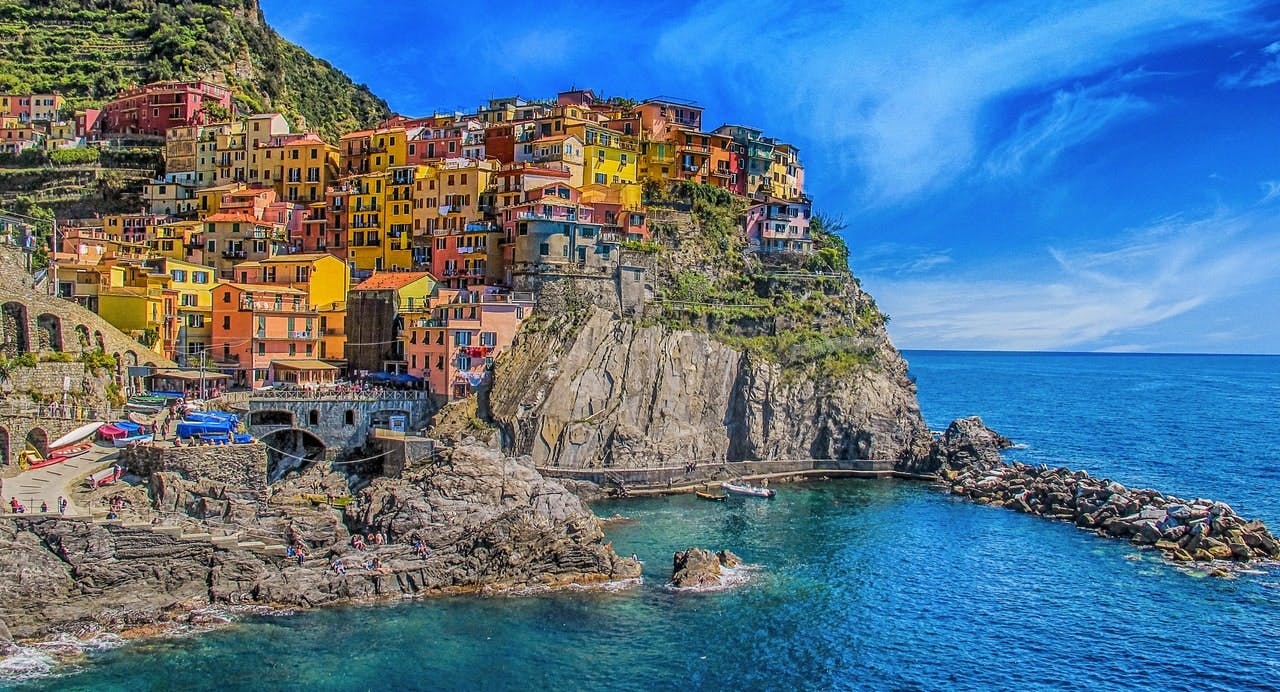 The town of Amalfi and the surrounding seascape are one of the most beautiful places in all of Italy. Situated at the mouth of a ravine opening up into the sea, Amalfi is situated at the foot of Monte Cerreto and is surrounded by dramatic cliffs and beautiful coastal scenery. The quaint town, perched upon a hill, paints a stunning picture and make visiting Amalfi a must for those visiting Italy..
Best Time to Visit
May to September
Positano
Located on the southern arm of the Amalfi Coast, Positano is often considered to be one of the most picturesque towns on the Amalfi coast. With its beautiful coloured houses against the lapis lazuli waters, the the panorama of the houses and mountains are sublime.
Praiano
Wedged in-between Amalfi and Positano, Praiano is a hidden gem that allows you to escape from the crowds of the other well-known coastal spots. With its staggered on the cliffside and quaint harbour, the views from the enchanting town is absolutely stunning and you can see out to sea for miles.
Ravello
For the best views of the Amalfi Coast, head atop the mountains to Ravello. After soaking in the views (and some sun), take some time out to visit Villa Rufolo, the Piazza Centrale, Ravello Cathedral and the Ravello Art Gallery.
Grotta dello Smeraldo Cave
The Emerald Cave is one of the most beautiful caves in the whole of Italy, one of the few remaining caves in the world that is bathed in a natural emerald light. Hop on a guided boat tour of the cave to see this superb natural subterranean environment for yourself.
Valle delle Ferriere
The Ferriere Valley is a protected area in the province of Salerno, a great place for those who love hiking and the outdoors. You'll find a myriad of hiking and cycling trails that wind through the luscious forests. Trek till the Valle delle Ferriere waterfalls for the perfect ending to a tiring trek.
By Train
Take a direct high-speed train from Rome to Salerno that will get you there in about 2.5 hours. You could also take a train to Naples and make a connection in Salerno, if you'd like to visit both the towns over a day's time.
By Bus
Bus routes offered by Marino Bus take about the same time as trains, but are slightly more expensive. starting at $22. Although the bus may cost a few bucks more than the regional train, the route might be slightly faster with fewer scheduled stops.
By Car
The roads in Amalfi are famously winding and narrow in places, especially the SS163, the Amalfi Coast road which connects the main coastal towns and offers iconic views along the way. This route may be difficult for a non-local driver to maneuver easily. However, you may want to explore all of Amalfi's villages, having a car can come handy.
5

Tivoli
Day Trips From Rome
33 km
Distance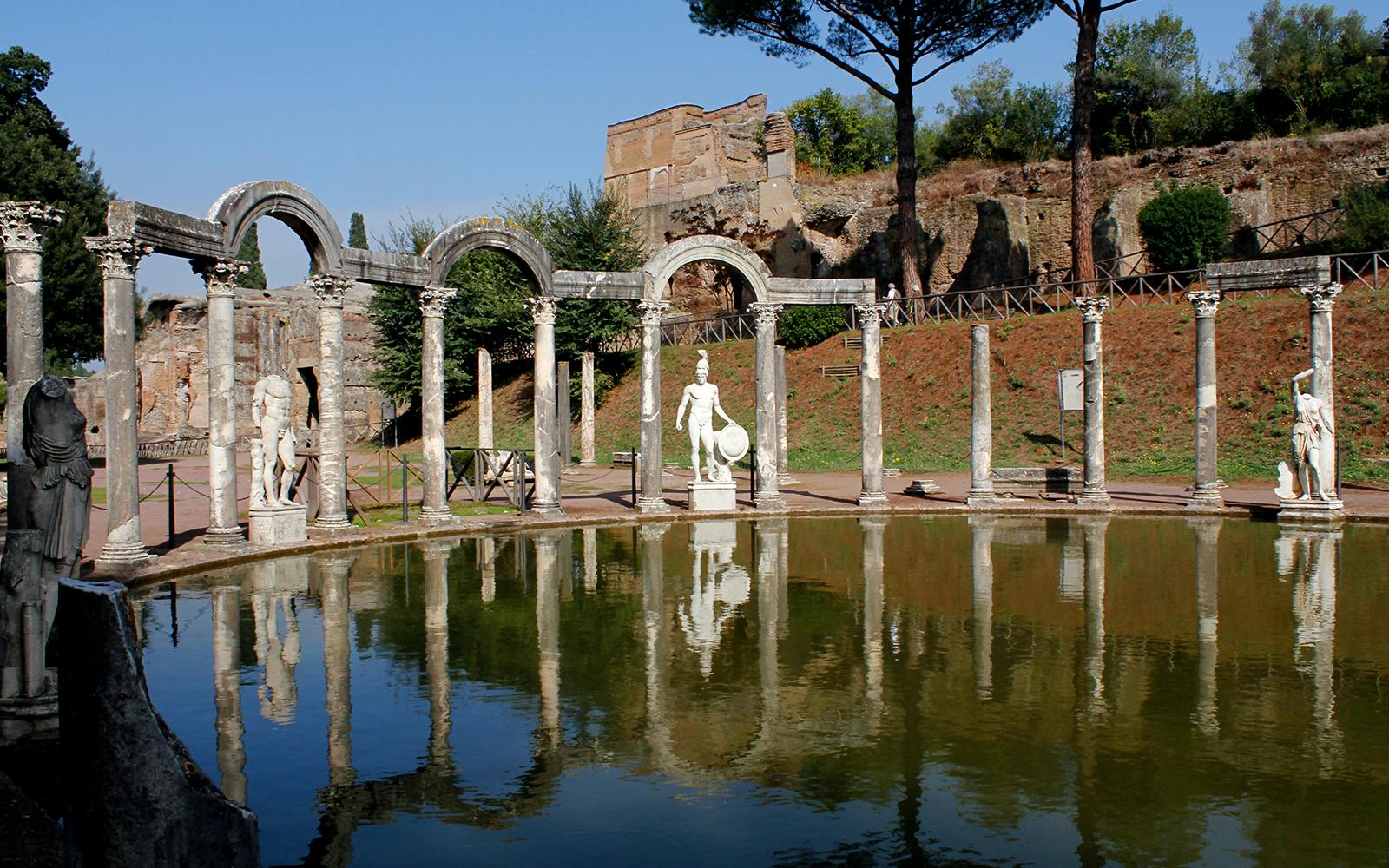 Tivoli a city in Lazio, since the 19th century has been a favourite with poets, painters and rich aristocrats for its unparalleled scenic beauty. This hilltop town is home to two Unesco World Heritage Sites; Villa Adriana, the sprawling estate of Emperor Hadrian, and the 16th-century Villa d'Este, a Renaissance villa famous for its landscaped gardens and lavish fountains. Famous for archaeology, history, places of worship and natural sceneries, this town should definitely be visited by beauty lovers.
Best Time to Visit
October to April
Villa Adriana
Built during the 2nd century, Hadrian's Villa is a large Roman archaeological complex at Tivoli and a UNESCO World Heritage Site. Designed and built as a retreat for the Roman emperor in the beautiful country landscape of Tivoli, the remains of the villa features many baths, fountains and classical Greek architecture set amidst landscaped gardens and wilderness areas.
Villa D'Este
The 16th-century Villa d'Este is a villa situated in Tivoli and is famous for its terraced hillside garden typical of Italian Renaissance gardens. The villa is now an Italian state museum and is a designated UNESCO world heritage site.
Via delle Cascatelle
If you walk from the Villa Gregoriana and towards the Via Quintilio Varo you can see the waterfalls and the town of Tivoli.
Tivoli Cathedral
The Cathedral of Tivoli is the main religious building in the town and is also known as the Duomo of San Lorenzo Martire. The main aisle contains absolutely stunning decoration on the ceilings, arches and main altar.
Villa Gregoriana
This romantic complex is nestled within the valley of the Aniene River and is a great place to walk through in the eastern part of Tivoli.
By Train
You can get a train on the Roma-Pescara Line from Rome's Tiburtina station to Tivolia , a quick journey of half an hour. Then you'll hop a shuttle bus to the town center and Villa d'Este.
By Bus
Blue COTRAL buses leave the Rome's Ponte Mammolo stop for Tivoli every 15 minutes. The bus journey takes an hour and upon arrival you can take a shuttle bus from Tivoli main square to Hadrian's Villa.
By Car
By car, take the S5 out of Rome to Tivoli. The Villa d'Este is on the western side of town.
6

Ostia Antica
Day Trips From Rome
26 km
Distance
Ostia Antica, ancient Rome's seaport gives you a peak into the Roman lifestyle. Remains of the docks, warehouses, apartment flats, mansions, shopping arcades, and baths take you back 2000 years into the rich history of this port town. Just 30 minutes from the Colosseum this town has managed to preserve the ancient buildings, magnificent frescoes and impressive mosaics beautifully. It is a densely populated Roman city at the mouth of the river Tiber which is an ideal tourist destination for art and history lovers.
Best Time to Visit
October to April
Castello di Giulio II
A fine example of Renaissance military architecture, the castle rises above above Ostia's medieval village and is named after Pope Giulio II. The castle was built around the 15th century to guard the mouth of the Tiber but was eventually abandoned after the river changed its course following a heavy flooding in 1557.
Baths of Neptune
Dating back to the 2nd century, the Baths of Neptune were commissioned by Emperor Hadrian to replace the existing baths from the 1st century. The large complex of baths is most famous for the Antonine black-and-white floor mosaics.
Decumanus Maximus
The Decumanus Maximus is the main street in ruins of Ostia Antica and is flanked by ancient Roman ruins on both sides.
By Train
From the centre of Rome to Ostia it is a 20 minute train ride from the Piramide station (which is also on the Metro B line).
By Car
By car, take the SP8 out of Rome to Ostia. The journey will take you just about 40 minutes.
7

Cinque Terre
Day Trips From Rome
436 km
Distance
Cinque Terre is a string of five charming little villages neatly tucked away in Northern Italy, a stunning coastal region often dubbed a traveler'd dream. The deep blue of the ocean and sky, the lush green of the man-made terraced gardens and the multi-color pastel hued houses are postcard perfect. This UNESCO World Heritage Site, with its sun, sand and wine, makes for a perfect relaxing getaway Rome.
Best Time to Visit
September to October
Ramble around the 5 villages
Hike the route between the 5 villages in Cinque Terre - Monterosso, Vernazza, Corniglia, Manarola, Riomaggiore - each more beautiful than the other. Keep in mind, however, that you will need to purchase a card to use the paths.
Cinque Terre boat ride
Hop on one of the many independant boats and soak in the beauty of this coastal town from the blue waters. Choose a slot around sunset for the most breathtaking views from the sea.
Go cliff jumping with the locals
Right by the harbour, you'll likely see a lot of young locals going for a swim and many of them climbing up a nearby cliff and jumping into the water. If you have the guts, take the leap!
Manarola's Vineyards
If you're up for a mini-hike, escape the crowds and climb up to Manarola's vineyards. It's a moderately easy uphill walk along a narrow path, but the views are more than worth it. Imagine lush, terraced vineyards set against the glittering cobalt sea. It's simply gorgeous!
By Train
From Rome, you'll need to take a direct train to La Spezia. Once you arrive at La Spezia Centrale Station, you'll have to transfer to a regional train heading to Monterosso. This train stops at all five villages, so you can choose to get off at Riomaggiore and travel north or ride to Monterosso and make your way south along the coast. A train journey from Rome to La Spezia takes only 3 hours.
By Bus
Similar to trains, you'll have to first take the bus to La Spezia and then transfer to Cinque Terre via the regional rail line. The bus journey from Rome to La Spezia takes about 5.5 hours and is not recommended if you're planning to return back to Rome on the same day. However, you can take a late night bus and arrive early morning and spend the whole day at Cinque Terre, provided you don't mind sleeping upright on a bus. Buses are a whole lot cheaper than trains too.
By Car
While the journey from Rome to Cinque Terre is beautiful, note that cars are not allowed in Cinque Terre as the villages are car-free. You'll need to leave your car at one of the parking lots outside the villages and explore on foot. The drive will take you about 5 hours if you don't make any stops along the way.
8

Siena
Day Trips From Rome
231 km
Distance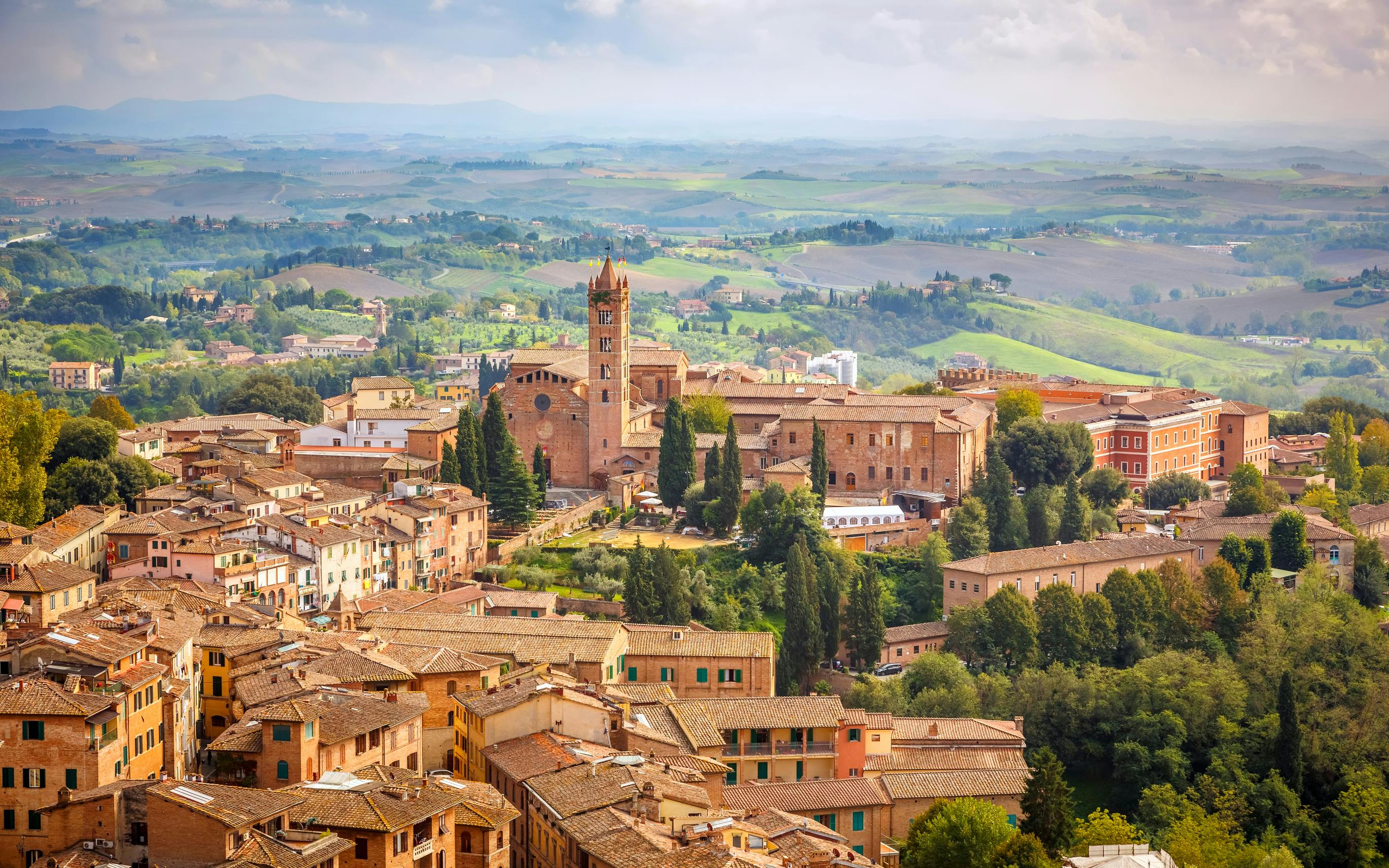 A city of museums and churches with a rich confluence of medieval art, Siena is an ideal holiday destination for wine lovers longing for a bit of old-world charm. The historic center of Siena prides itself on being a UNESCO World Heritage Site, and The Siena Cathedral is the most notable of all the tourist attractions. Siena is often considered a giant, open-air museum with spiritual and secular monuments that have retained both their medieval forms and their extraordinary art collections. That said, a trip to Siena is a feast for the senses and an essential stop on every Tuscan itinerary.
Best Time to Visit
April to May & September to October
Piazza del Campo
This is the main city square of Siena, built on the site of a Roman marketplace. The square is lined with trendy cafes and restaurants and the famous Palio di Siena(traditional horse race) is held twice a year around this square.
Torre del Mangia
Torre del Mangia is a 102m tall tower, located on Piazza del Campo, and was supposed to be around the same height as the Siena Cathedral to signify the equivalence of power between the church and the state.
Siena Cathedral
The Siena Cathedral was built between 1215 and 1263 and contains artistic works by Donatello, Pisano and Michelangelo. This stunning Gothic piece of architecture also houses the Piccolomini Library and the Chapel of St. John the Baptist. Don't miss the intricate mosaic floor, the Chigi Chapel, and the beautifully designed pulpit!
Basilica of San Domenico
Also known as the Basilica Cateriniana, this Basilica is known for its splendid Gothic appearance, and contains several relics of St. Catherine of Siena. Built around 1226 AD, it is one of the most important basilicas in the city.
By Train
While there are different routes between Rome and Siena, the fastest and cheapest is through the town of Chiusi, where you will need to change trains. This route takes approximately 3 hours each way
By Bus
While the journey from Rome to Siena by bus is definitely cheaper by a few bucks, it takes about 5-6 hours and is definitely not worth the hassle for a day trip from Rome. We'd suggest taking a train.
By Car
By car, take the A1dir/E35 out of Rome and you'll reach Siena in about 2.5 hours.
Top experiences in Siena
9

Castel Gandolfo
Day Trips From Rome
24 km
Distance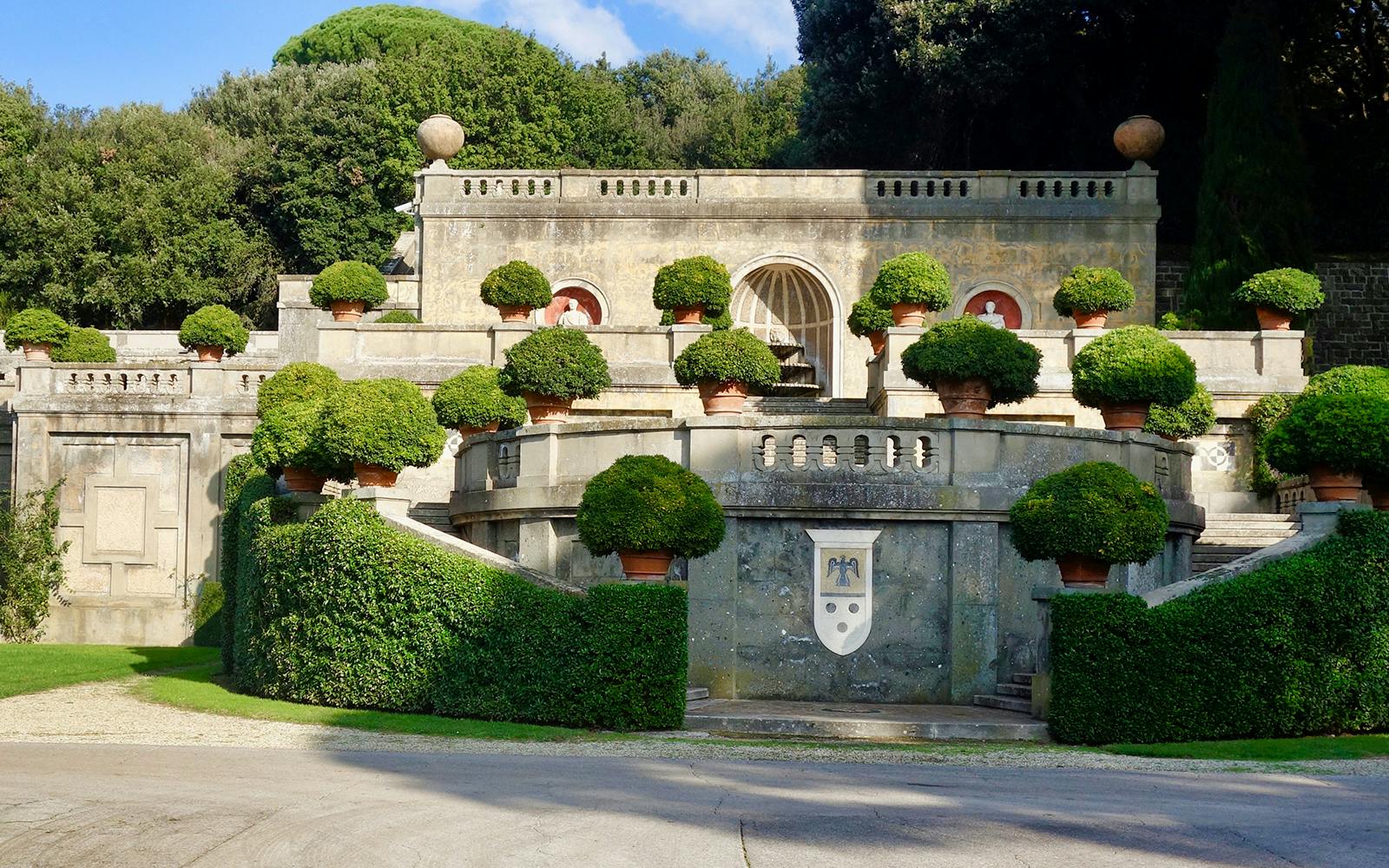 Perched atop the sapphire blue waters of Lake Albano, Castel Gandolfo is a quaint village that mushroomed around the Pope's Summer Palace. Get on a train from Rome Termini station and skirt along the dreamy Italian countryside, far far away from the tourist hordes of Rome. Castel Gandolfo is one of the most picturesque historical villages of Castelli Romani. Tucked away in this quaint town is the Pontifical Villas of Castel Gandolfo that has given a long line of Popes respite from the hordes and heat of Rome; a summer getaway in essence.
Best Time to Visit
October to April
Papal Palace of Castel Gandolfo
Also known as the Apostolic Palace of Castel Gandolfo, the Vatican has owned the Papal Palace of Castel Gandolfo since 1596 when they seized it from the Savelli family who were unable to pay their debts to the church. Until October 2016, the palace served as a summer residence and vacation retreat for the Popes. Thanks to Pope Francis, the retreat opened its doors to the general public in Spring 2014 for garden visits and in October 2016 for the Apostolic Palace.
Bernini Fountains
Dating back to the 2nd century, the Baths of Neptune were commissioned by Emperor Hadrian to replace the existing baths from the 1st century. The large complex of baths is most famous for the Antonine black-and-white floor mosaics.
World's first Postbox
On Piazza della Libertà, you can catch sight of the 17th-century facade of the Apostolic Palace and maybe even post a letter home from the world's first postbox!
Church of San Tommaso da Villanova
Situated on the far end of Piazza della Libertà, this Bernini designed charming church with detailed intricate stucco work and paintings by Pietro da Crotona, the Church of San Tommaso da Villanova is a work of art.
Lake Albano
As you stroll along the paved promenade of Lake Albano, you will find hiking trails and boats or kayaks to rent here. Indulge in a sporty affair if you'd like and catch sight of the town from sparkling blue waters.
By Train
From the Termini station in Rome, you can hop on a 40 minute train journey to Castel Gandolfo for just €2.10 each way! Note,the frequency of train is significantly lesser on Saturday.
By Bus
The rural COTRAL bus from Rome to Castel Gandolfo leaves from Anagnina. Anagnina can be easily reached on Metro Line A in 30 minutes. The bus journey from Rome to Castel Gandolfo takes about 50 minutes to an hour.
By Car
You can take reach Castel Gandalfo via A90/E80, Appia Nuova/SS7 or via A24 and A90/E80 from Rome. The roads are in fairly good condition and should take you anything between 35 to 45 minutes to hit the town.
Day Trips From Rome - Compare Your Options
| Rome Day Trips | Distance | Duration | Category | Good For |
| --- | --- | --- | --- | --- |
| Castel Gandolfo | 24 KM | 35 minutes | Nature Lovers & History | Family, Couples |
| Ostia Antica | 26 KM | 35 Minutes | History and Culture | Family, Couples |
| Tivoli | 33 KM | 36 Minutes | Shopping | Family, Couples |
| Amalfi | 147 KM | 3.5 hours | Culture | Family, Couples |
| Siena | 231 KM | 2.5 Hours | Nature Lovers & Winery | Family, Couples |
| Naples | 226 KM | 5.5 hours | Historic | Family, Couples |
| Florence | 280 KM | 3 hours | Art & Culture | Family, Couples |
| Cinque Terre | 436 KM | 5 Hours | Coastal & Scenic Beauty | Youngsters, Couples |
| Venice | 526 KM | 5.5 hours | Nature & Culture | Couples |
Insider Tips
1. Dress for the weather
Summers are pleasant in Italy and hence, you can dress up how you like. If visiting Italy in winter, remember that winter temperatures may go down to 9°C (48°F) in Rome and Naples.

2. Make an itinerary
Italy may be a small country but it offers an astounding number of experiences. It is better to plan your visit and not cramp in too much as you will be tempted.

3. Go for tours
Whenever you can, go for a guided tour. If it's your first time visiting Italy, then your guides will help you learn and experience interesting things that you otherwise wouldn't have.

4. Try the local cuisine
Italian food is more than just pizza and pasta. There's a whole universe of delicious Mediterranean cuisine waiting for you on your Italian adventure.
FAQs
Pisa is technically a day trip from Rome, but we recommend spending at least 2 days in Pisa to see all the sights. If you only have time for a day trip, we suggest visiting the Leaning Tower of Pisa and then taking a train to one of the other nearby cities such as Florence or Siena.
Absolutely! Florence is one of the most beautiful and historic cities in all of Italy. We recommend taking an early train from Rome so that you have plenty of time to explore Florence. Be sure to visit some of the city's top sights such as the Duomo, the Uffizi Gallery, and Ponte Vecchio.
Yes, Tuscany is located just a few hours from Rome by train or car. Some of the most popular day trips from Rome to Tuscany include Florence, Siena, and Pisa.
In addition to the Amalfi Coast, Pompeii, Florence, and Siena, other popular day trips from Rome include Assisi and Orvieto.
If you're looking to avoid crowds, we recommend visiting some of the less popular Day Trips in Rome such as Ostia Antica or Tivoli. These destinations are often overlooked by tourists but offer just as much beauty and history as the more popular spots.
You can drive to many destinations from Rome, but some of the most popular include the Amalfi Coast, Tuscany, Florence, and Siena. Keep in mind that traffic can be heavy around Rome, so plan your route accordingly.
The closest city to Rome is Ostia, which is located just a short drive or train ride away. Ostia is a great day trip destination if you're looking to avoid the crowds of Rome but still want to see some of the sights.