A traditional American holiday, Thanksgiving is a celebration of the fall harvest and blessings of the previous year with a heart full of gratitude. Besides being grateful for small and big things, food - aka Thanksgiving dinner - is a big part of this day. Other highlights are heading to a football game, going camping/hiking and spending time with the whole family.
Ringing in the American festivities of Thanksgiving in Rome may seem like a far-fetched dream, but this guide of things to do and places to eat on the special day will have you feeling right at home!
This year, Thanksgiving falls on 23rd November, 2023 and here are 8 great ways to spend Thanksgiving in Rome.
Thanksgiving In Rome
---
Thanksgiving feasts and celebrations aren't a common affair in Rome. In fact, the concept of extended family coming together over an extravagant meal is more of a weekly occurrence in Rome.
Nonetheless, if you so seek the comfort of American tradition with turkey and pie-laden tables, you'd be pleasantly surprised to know that Rome does have spots that cater to Thanksgiving festivities. The city has grown more accommodating of other cultures and festivals over the years and of course, American Thanksgiving had to make it to the list. Read on for all the information on where to celebrate Thanksgiving when in the city.
8 Ways To Spend Thanksgiving In Rome
---
Beat the crowds at Rome's popular attractions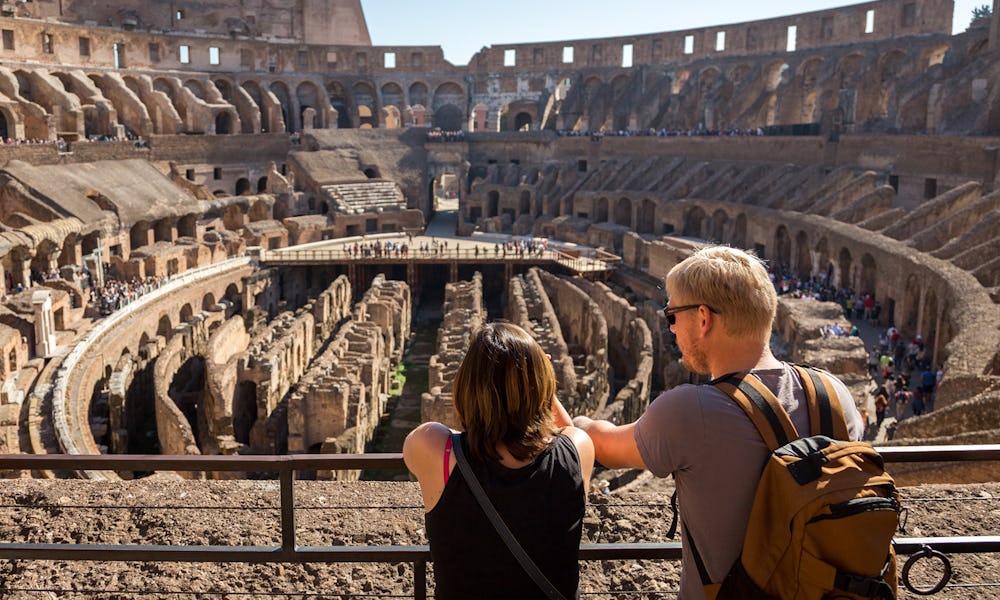 You're on holiday but the rest of Rome isn't!
Traipse through the must-visit Vatican Museums, walk through the Colosseum, or admire the artwork of Borghese on a regular Thursday in Rome and avoid the crowds. We recommend you visit some of Rome's most crowded attractions today, if you're in the mood for a little sightseeing.
Our top suggestions:
Vatican Museums
Together with being one of the oldest and most frequented complexes in the world, The Vatican Museums are home to one of the greatest masterpieces of history - Michelangelo's fresco at the Sistine Chapel, which also marks the end of the Museum. Besides, the 54 museums at the Vatican Museum and their collections housed in the Vatican Palaces boast of art produced in a span of 800 years!
Colosseum
Rightfully considered a mighty wonder of the world, The Colosseum is one of the most complex man-made structures of the old Roman World that needs to be part of your Roman holiday itinerary. Book your Colosseum tickets right away.
St. Peter's Basilica
St. Peter's Basilica is Vatican City's most significant religious and historical structure with its glorious dome dominating over the rooftops of the Eternal City. It is also one of the most-visited pilgrimage sites in all of Rome, both for its artistic beauty and for its importance to Catholic worshippers.
Did someone say Day Trip?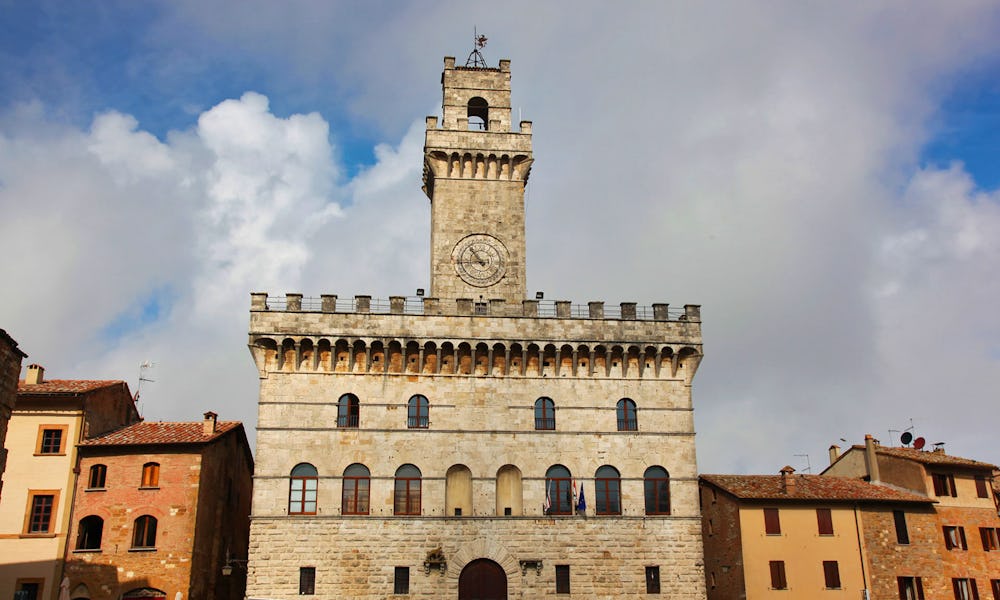 Take a day trip from Rome to Tuscany. All that everybody gushes about Tuscany's everlasting beauty is true and needs to be witnessed to be believed! Enjoy the Tuscan sun and wine on this 1-day trip from Rome that includes round-trip transportation, an expert guide accompanying you, and a 3-course lunch with wine tastings.
Related Read: Discover the other best Day Trips from Rome
Learn to cool Roman Jewish Ghetto meals with Wine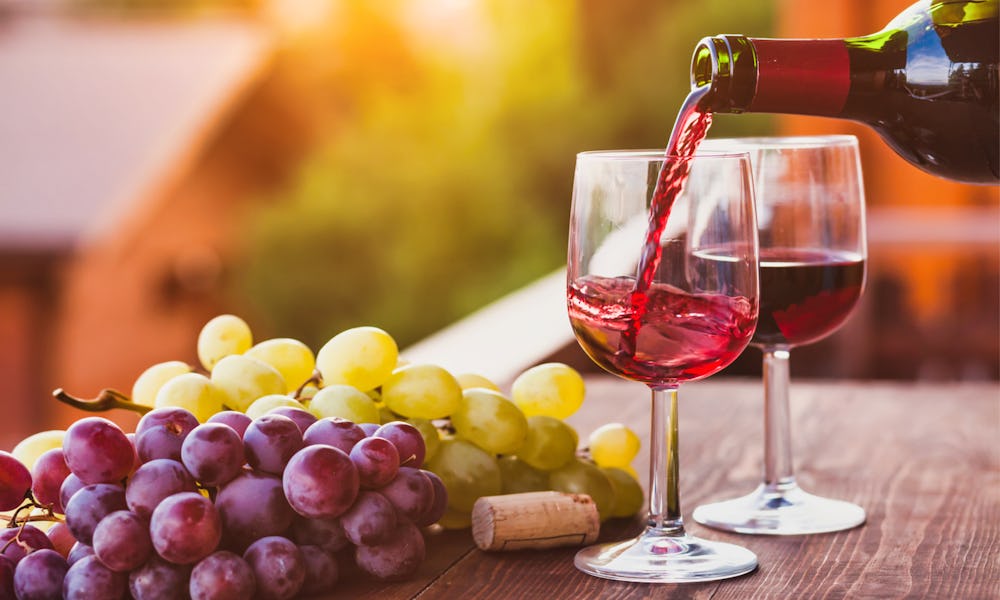 Prepare dishes by yourself in a Roman-Jewish style, with a professional chef, as they take you through some of the secrets of this authentic cuisine. Sip on some wine while your finally reap the efforts of your cooking.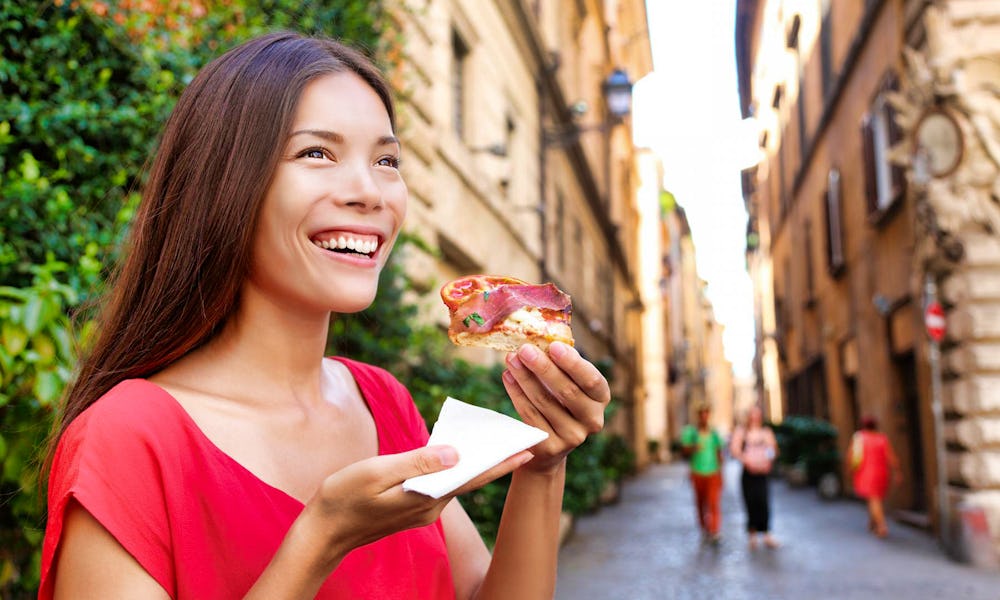 The best part about Thanksgiving is the food, after all! Enjoy 10 tastings of Rome's absolute must-tastes on a food tour. We recommend booking The Big Rome Food Walk, led by a foodie guide who will take you to the best snack spots in the city (including some hidden gems only known to the locals). Enjoy suppli, calzone, pizza, pasta, parmigiana, bruschetta, filetto baccalá, salami with wine, tiramisu, coffee and limoncello. The Italian food coma is real!
Sign up for a Pasta-making class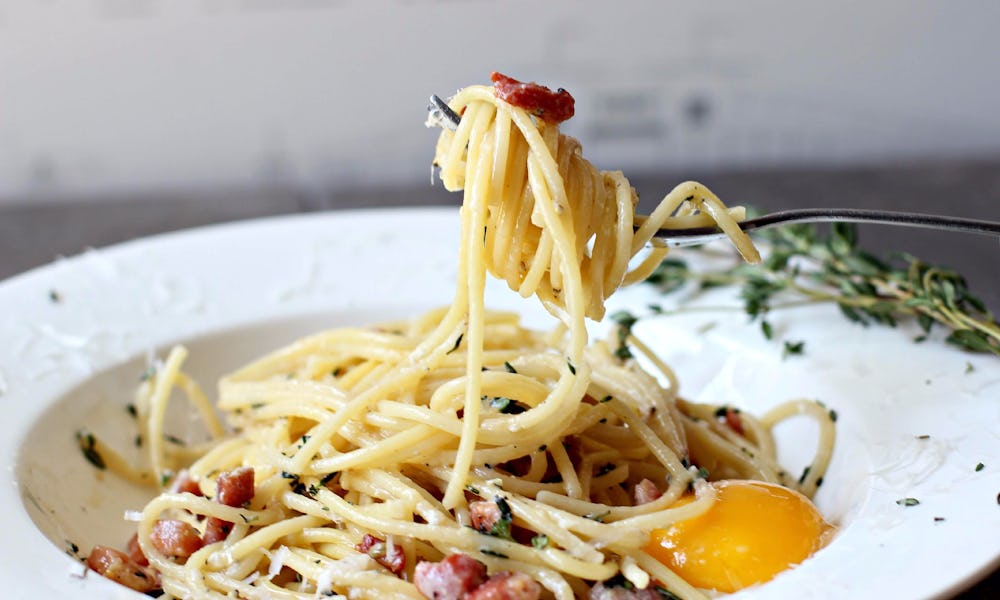 Would you rather learn to cook than eat out? Consider a pasta-making class while in Italy. Making pasta is therapeutic and even more so when you have the company of an expert local chef! Sign up for a hands-on Pasta Making Class this Thanksgiving and get the chance to learn how to cook and eat pasta like a true Roman. You learn to make pasta from scratch in this class from a professional Italian chef, covering everything from mixing the ingredients to making the sauce.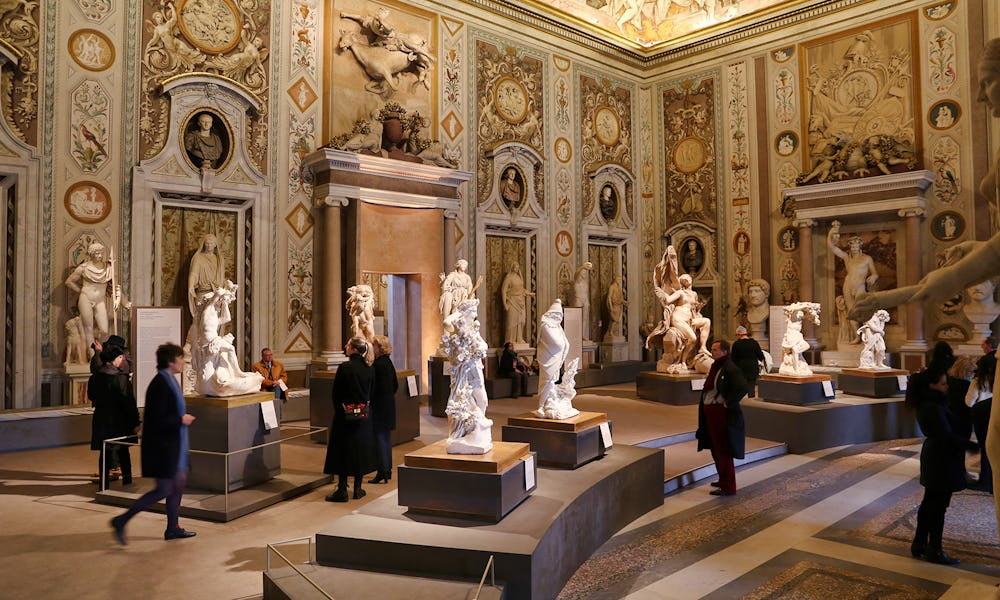 An iconic landmark to visit to satiate your love for the same is Borghese Gallery. One of the most prominent art galleries in the world that holds illustrious artworks and sculptures, it is rightfully said that if you can visit just one art gallery in a lifetime, let it be Galleria Borghese in Rome.
Try Some Seasonal Italian Foods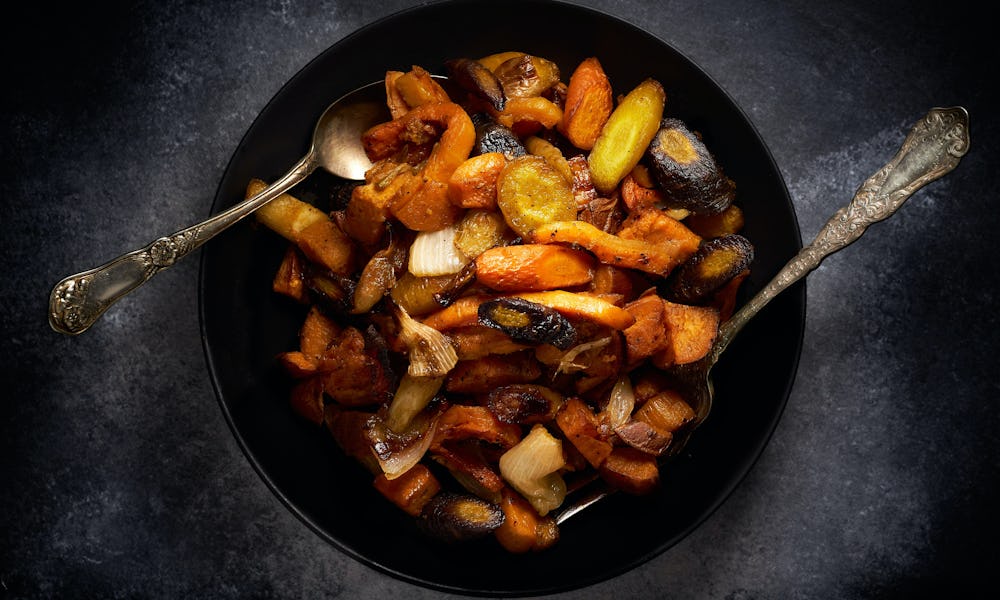 If you're tired of traditional Thanksgiving food, you might want to give Rome's seasonal foods a shot! Enjoy Thanksgiving with an Italian twist:
1. Squash/pumpkin: Squash or pumpkin is a classic fall vegetable in Italy and is called Zucca. You can enjoy this typical Thanksgiving ingredient in tortellini, ravioli or check out our recipe for pumpkin risotto.
2. Chestnuts: Roasted chestnuts are the perfect fall snack in Rome. Get yourself a bag or two from a street side stall to munch on as you explore the city.
3. Carciofi alla Giudia: Artichokes are in their prime during fall season in Rome and one traditional dish that you must try with this as the star ingredient is Carciofi alla Giuda. Simply put, it is fried artichokes seasoned with the best extra virgin olive oil and lemon juice.
Head Out To Have A Perfect Thanksgiving Meal With Tasty Deals!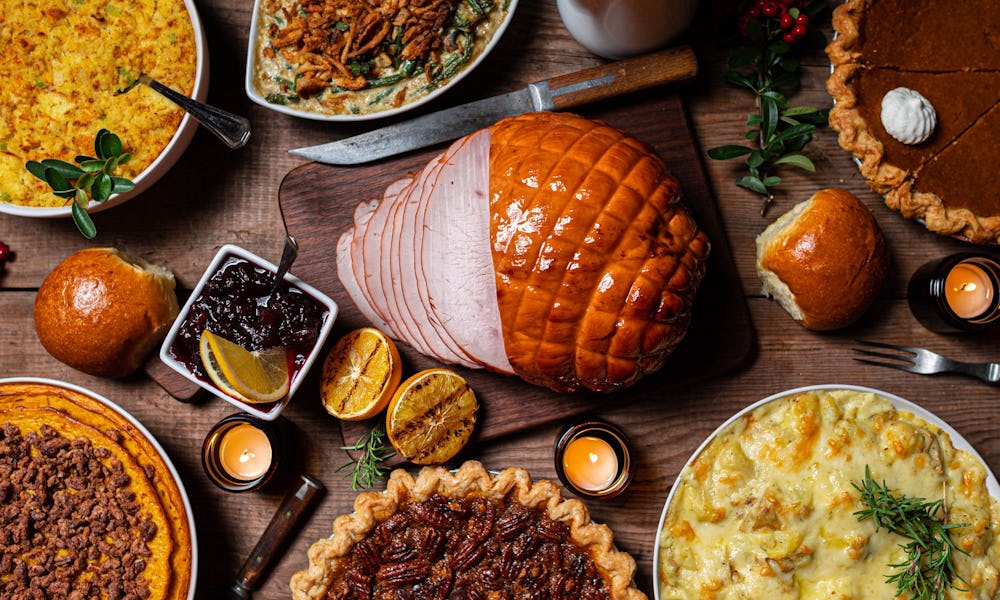 The pros of Thanksgiving is of course, the feast that comes with it, and the cons are very obviously having to toil long hours to make this feast. If you do not intend on spending all day in the kitchen or renting an apartment just to cook a Thanksgiving meal, the next best thing is to find a restaurant that is serving traditional meals in Rome. We've made life infinitely easy and rounded up places that do Thanksgiving meals the right way.
#1 American International Club of Rome
To keep the American spirit alive in Rome, the American International Club of Rome hosts an annual Thanksgiving lunch on 24 November. The menu is as classic as it gets with a welcome glass of Prosecco followed by stars like pumpkin & leek soup with toasted nuts; stuffed turkey leg with chestnuts, sausage, cranberry sauce & gravy or spicy roasted cauliflower with lemon sauce (for vegetarians).
When: Nov 24
Where: Via Sistina, 121, 00187 Roma RM, Italy
#2 Vivi Bistrot
A popular organic restaurant with various locations in Rome, Vivi Bistrot is hosting a lavish Thanksgiving feast on November 24th at Le Serre, found in Monte Mario, and the Bistrot at Piazza Navona. Dig into American classics with an Italian touch at both these locations and share in great company and a lovely environment. Boasting a turkey cooked with chestnuts and sausage, you're in for a real treat.
Where: Piazza Navona, 2 (Palazzo Braschi) & Via Decio Filipponi, 1
How Much: €40 per person
#3 Mama's
One's Rome's popular pizzeria, Mama's Ristorante Pizzeria at Via Bellagio 2, offers traditional Thanksgiving favourites. For 35 euros per person, you will be served cranberry Prosecco spritzers, corn chowder, salad, bread, turkey, stuffing, brussel sprouts and chestnuts, stuffing, sweet potatoes, cranberry sauce, jello shots, pumpkin pie and apple pie a la mode.
Where: Via Bellagio, 2, 00188 Roma RM, Italy
How much: €35/person
#4 Highlander Pub
Are you looking for a casual, fun, pub atmosphere with karaoke, beer-pong, American pro-football, and hearty Thanksgiving eats on Thanksgiving? Head straight to Highlander Pub ! Serving dinner, 6 PM onwards, They'll be laying out an all-you-can-eat buffet made up of all the trimmings. A drink of choice is also included in the 50 euro meal.
Where: Vicolo di S. Biagio, 9, 00186 Roma RM, Italy
When: 24 Nov
How much: €50/person
#5 Hard Rock Cafe
Hard Rock Café, the American-style bar and grill provides Thanksgiving food and live music each year, but advance bookings are required. This well-known chain (not just in Rome) goes all out on the day dishing out a classic dinner of slow-roasted turkey breast, roasted fresh vegetables, homemade stuffing and sweet potato mash. There will be live music entertainment with an Aretha Franklin revival show and American gospel music.
Where: Via Vittorio Veneto, 62A/B, 00187 Roma RM, Italy
How much: Starting from €26.40/person
Tips on Spending Thanksgiving in Rome
---
This holiday season, we are here to ease some of your travel headaches to escape for a drama-free adventure. You'll surely be thankful for these Thanksgiving travel tips!
Dress in layers when stepping out because temperatures in Rome during November can go from 27°C to 18°C.
Warm jackets and thick woolen coats are a must too considering the rising winter chills.
November is one of the rainiest months in Rome so make sure to pack a waterproof jacket and carry an umbrella too.
Make sure to do a thorough check as monuments and important attractions may be shut during the holiday season in Rome.
November is great if you want to spend some more time exploring the monuments as the offbeat season attracts a lesser crowd. Several museums are also open late on weekends.
On Sunday, November 27th, the last Sunday of the month, the Vatican Museums are open and free.
November in Rome is a great time to try new and seasonal dishes. Vegetables such as artichokes, pumpkins and onions are found in plenty during this season.
FAQs
Yes Thanksgiving is celebrated, although it's not a national holiday in Rome.
Even though Thanksgiving is not celebrated as a holiday in Rome, there are multiple eateries that host Thanksgiving-themed lunches and dinners.
St. Patrick (Via Boncompagni 31) - America's Catholic Church in Rome hosts a special Thanksgiving Day mass at 10:30 AM.
Rome is on the cooler side in November. The average temperature is 13 degree Celsius.
November is definitely a good time to visit Rome. The weather is pleasant and you can avoid the crowds in October and December.