Discover the enchanting world of Food and Wine Tours, and Cooking Classes as we explore the rich flavors, traditional dishes, and local gems that make Rome a gastronomic paradise. From savoring mouthwatering delicacies on guided tours to mastering the art of Italian cuisine with skilled chefs, join us as we unravel the hidden culinary treasures and share unforgettable experiences in the heart of the Eternal City. Get ready to indulge your senses and embark on a delicious adventure in Rome's culinary landscape!
Best Food + Wine Tours in Rome
---
Experience the tantalizing blend of culinary delights and exquisite wines on these enchanting Food and Wine tours in Rome, where ancient flavors and timeless traditions await to captivate your palate.
Guided Food Tour with Wine Tasting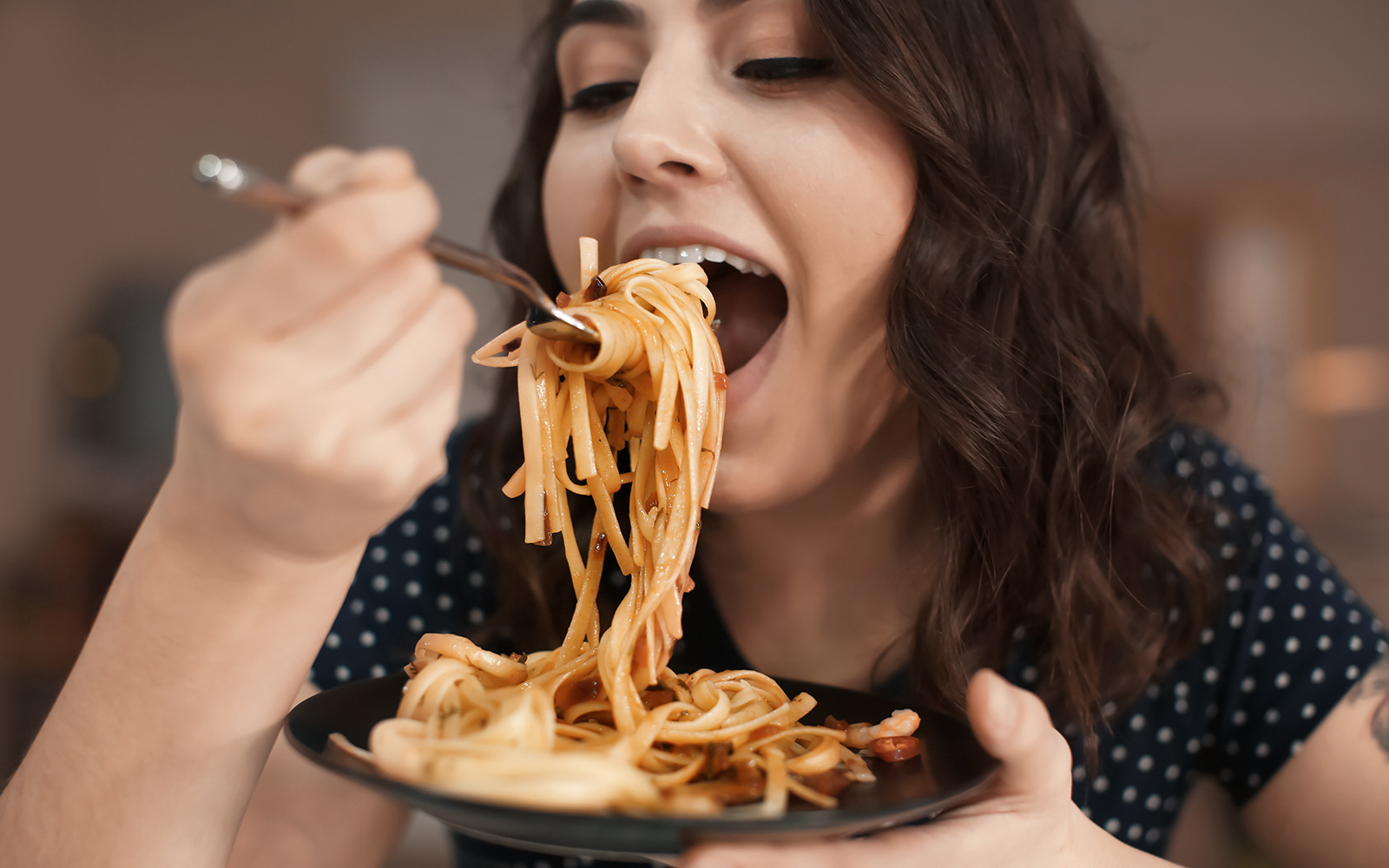 Explore Rome's renowned culinary hotspots and savor authentic local cuisine for a genuine taste of the city's gastronomic scene.
Join a guided culinary adventure to enjoy a traditional Sicilian breakfast or dinner.
Make stops at various restaurants along the way, where you'll have the opportunity to sample exquisite 30-year-old balsamic vinegar drizzled over Parmigiano Reggiano, savor hand-made pasta dishes, and discover an array of exceptional wines.
The Big Rome Food Walk: Pizza, Pasta, Gelato & More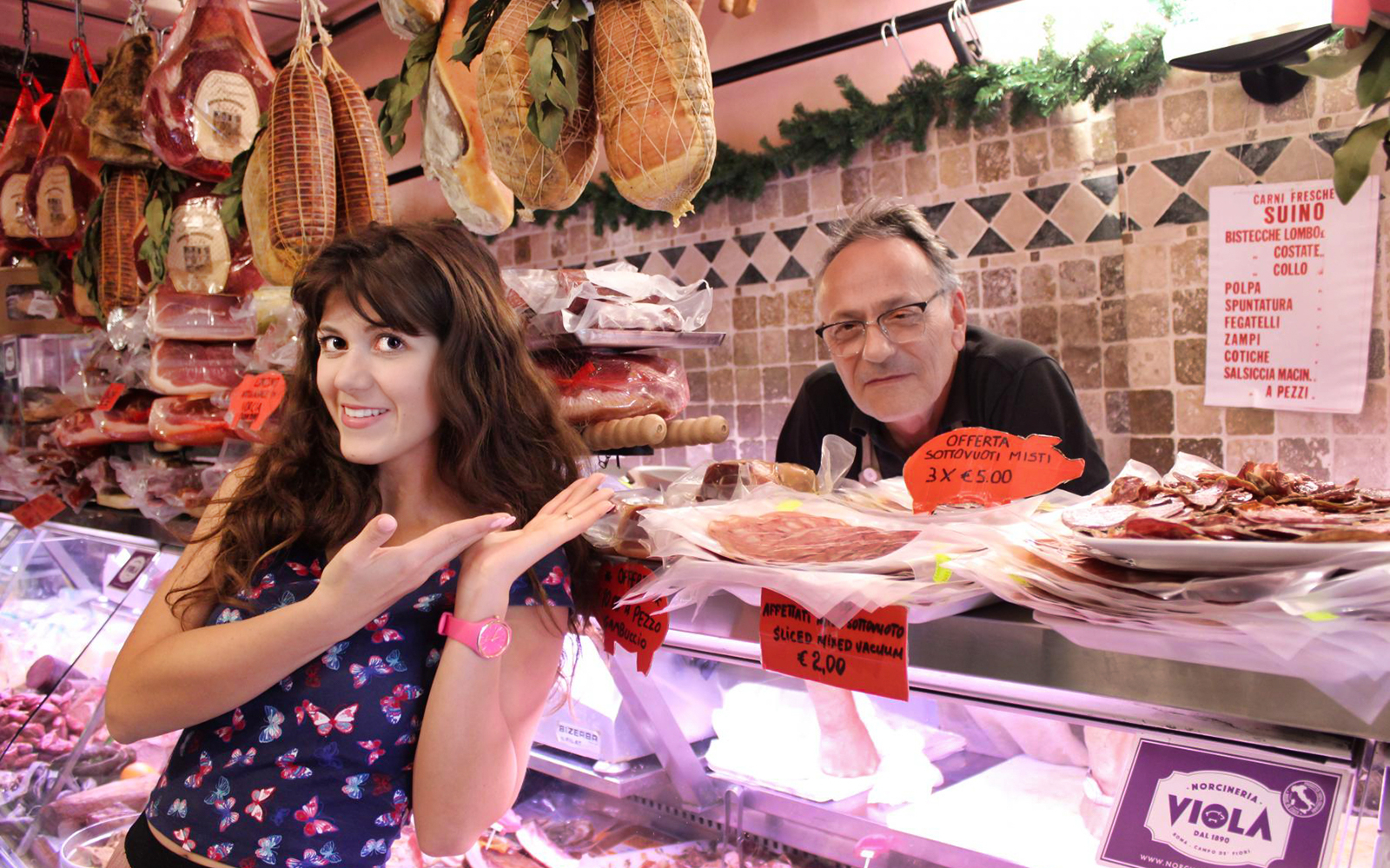 Immerse yourself in the local food culture of Rome with a knowledgeable foodie guide, experiencing the city's culinary treasures just like the Romans do.
Indulge in a tantalizing array of 10 regionally distinctive foods.
Suppli, calzone and pizza, pasta to share (cacio e pepe, carbonara or amatriciana), parmigiana, arrosticini and bruschetta, filetto baccalà, salami with a small glass of wine, ciambellina al vino, tiramisù, coffee and limoncello.
Evening Food Tour & Wine Tasting: A Delicious Cultural Roman Experience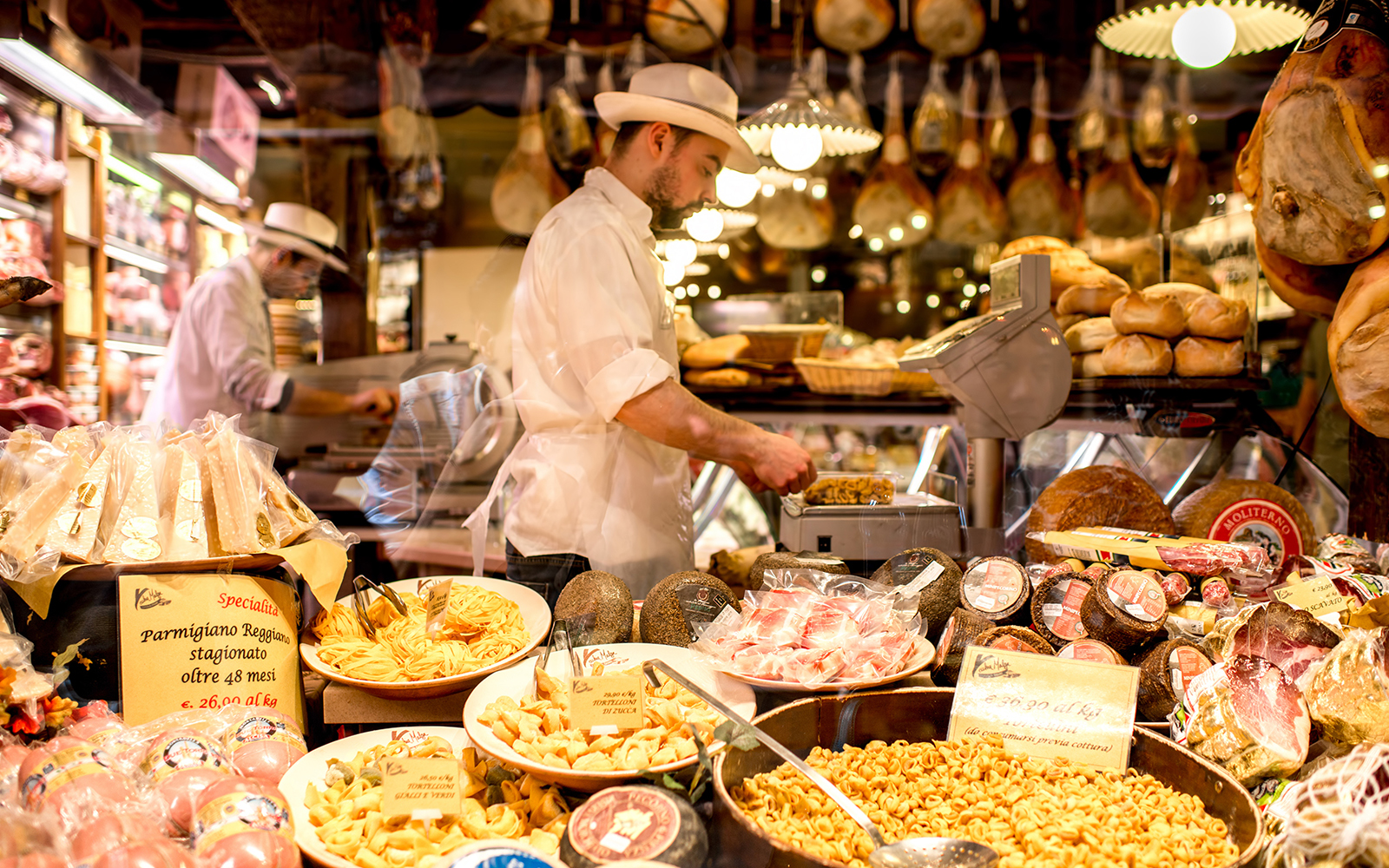 Explore the city center, taste authentic Roman cuisine, and mingle with locals on a picturesque stroll with your guide.
Indulge in 8 tastings of traditional pasta dishes, seasonal vegetables, and more with wine or beer pairings.
Discover the rich history of Rome as you walk along the Roman Forum mile, witnessing the influence of different Emperors on the city's style.
Experience the awe-inspiring Colosseum and the remarkably preserved Pantheon, a marvel of architecture from 27 BC.
Guided Food Tour in Trastevere & Campo de Fiori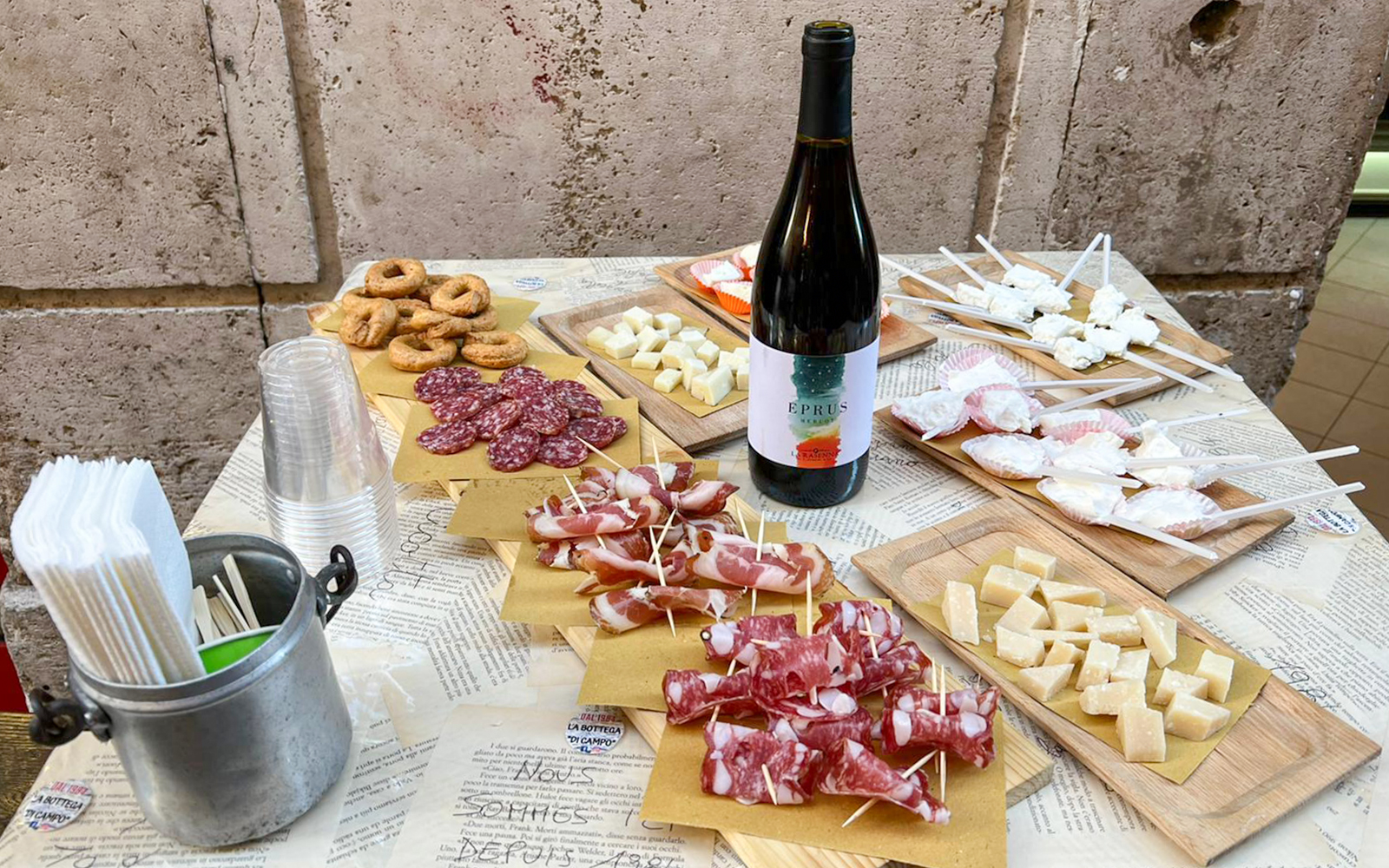 Join a food tour with a small group (less than 12 people) to explore Trastevere and Campo de Fiori, two vibrant neighborhoods known for their food.
Walk through these neighborhoods with a guide who speaks English and learn about their culture and food traditions.
Try various traditional and street foods, and enjoy them with delicious wine to enhance your dining experience and discover new flavors.
Meet and socialize with other food enthusiasts while enjoying tasty pasta at a hidden osteria, indulging in heavenly gelato, and savoring more culinary delights.
Food & Wine Tasting Experience in a Gourmet Food Shop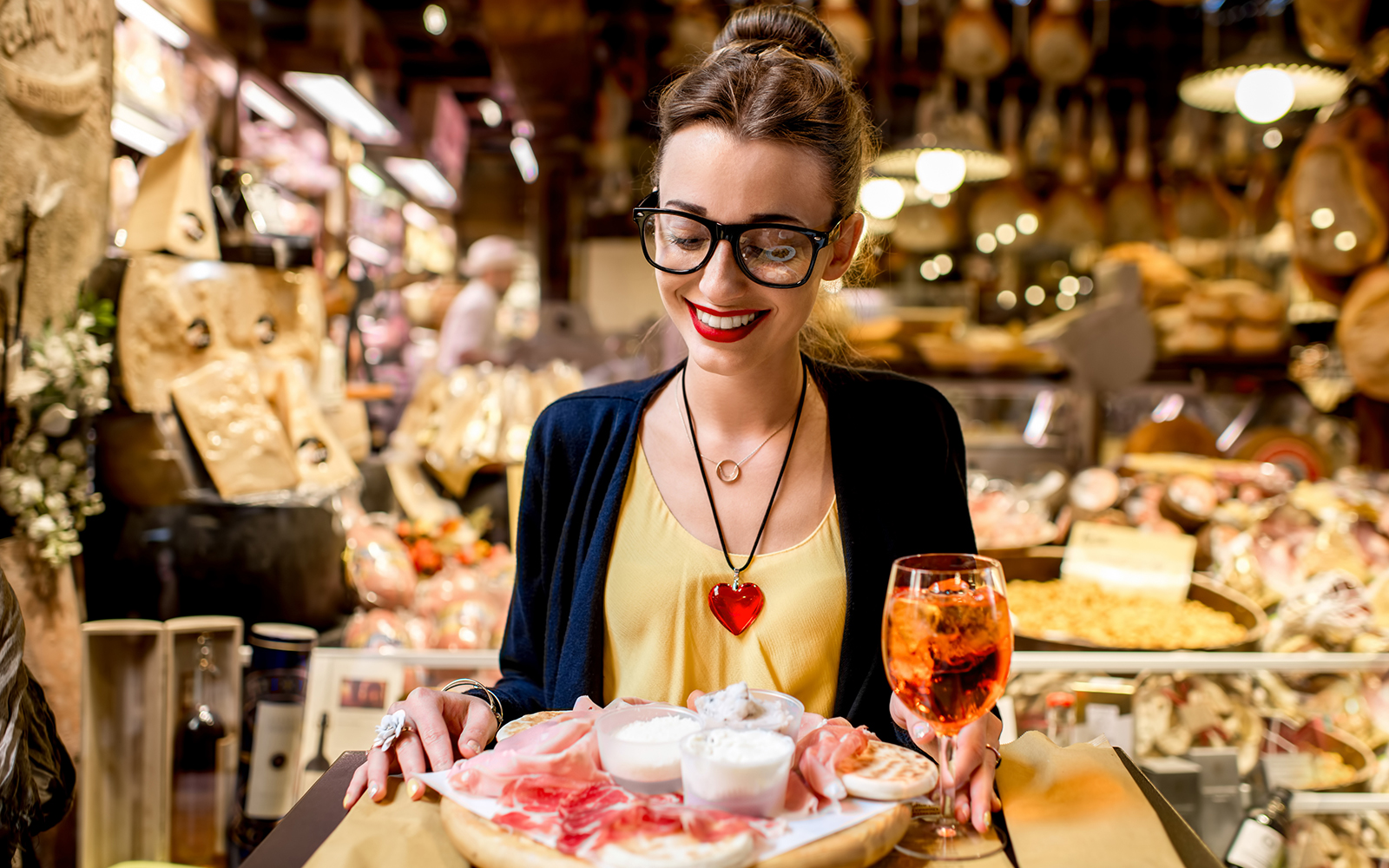 Experience the ultimate taste of Rome's cuisine with a small group and a friendly local guide who will give you special attention.
Treat your taste buds to genuine delights like Bruschetta with Parmigiano and truffle cream, ricotta with white truffle-infused honey, and other authentic specialties.
Learn fascinating stories about the food and gain valuable tips for the rest of your time in Rome from your knowledgeable host.
Take your experience to the next level by choosing a gourmet cooking class, where you'll learn the secrets of beloved Italian cuisine while enjoying a wine tasting.
Sunset Food Tour in Trastevere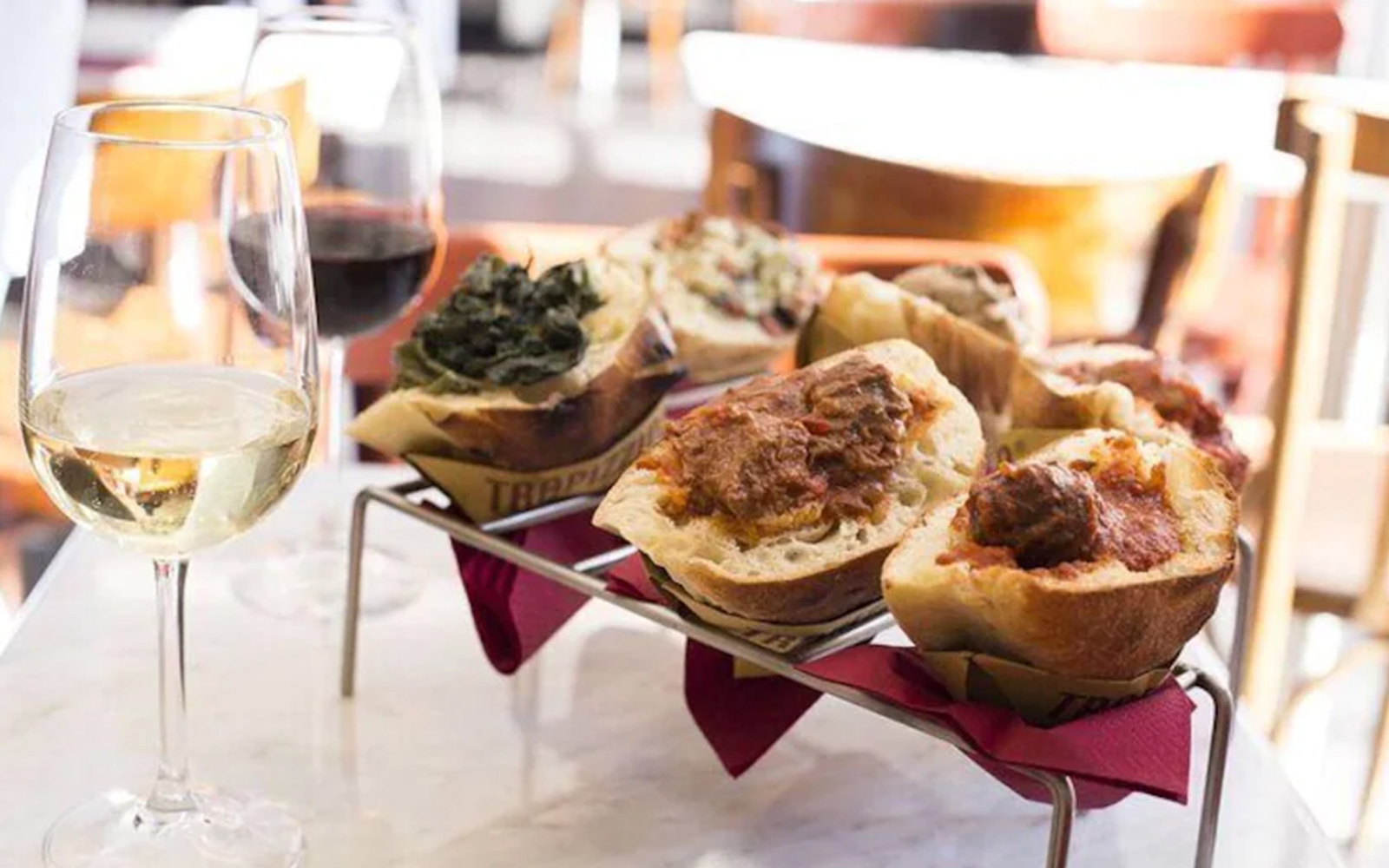 Grab a slice of mouthwatering pizza from the area's best pizzeria and try Rome's famous street food, Trapizzino.
Treat yourself to delicious handmade gelato made with natural ingredients and indulge in Parmigiano Reggiano with aged balsamic vinegar.
Discover Essenza, a beloved local wine bar known for its assortment of artisanal cheeses, cured meats, handcrafted pasta dishes, and exceptional wine selection.
Guided Food Tour in Monti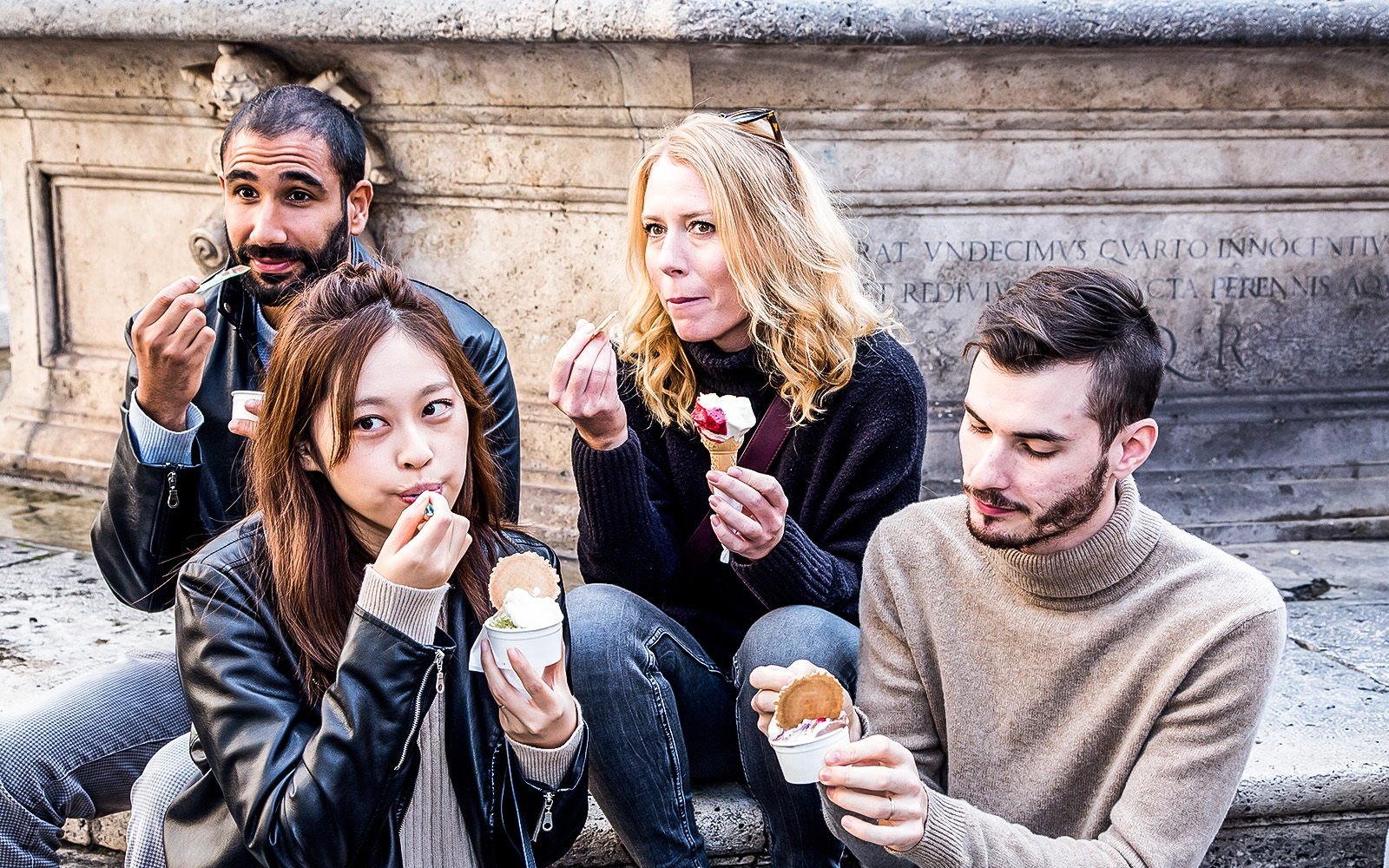 Join a 3-hour guided walking tour to explore Rome's historic Monti neighborhood and discover its delicious food.
Wander through the charming streets of Monti and sample freshly baked pizzas, pasta dishes, wine, and gelato.
Escape the crowded tourist areas and venture off the beaten track to indulge in at least ten different food tastings.
Guided Morning Food Tour in a Golf Cart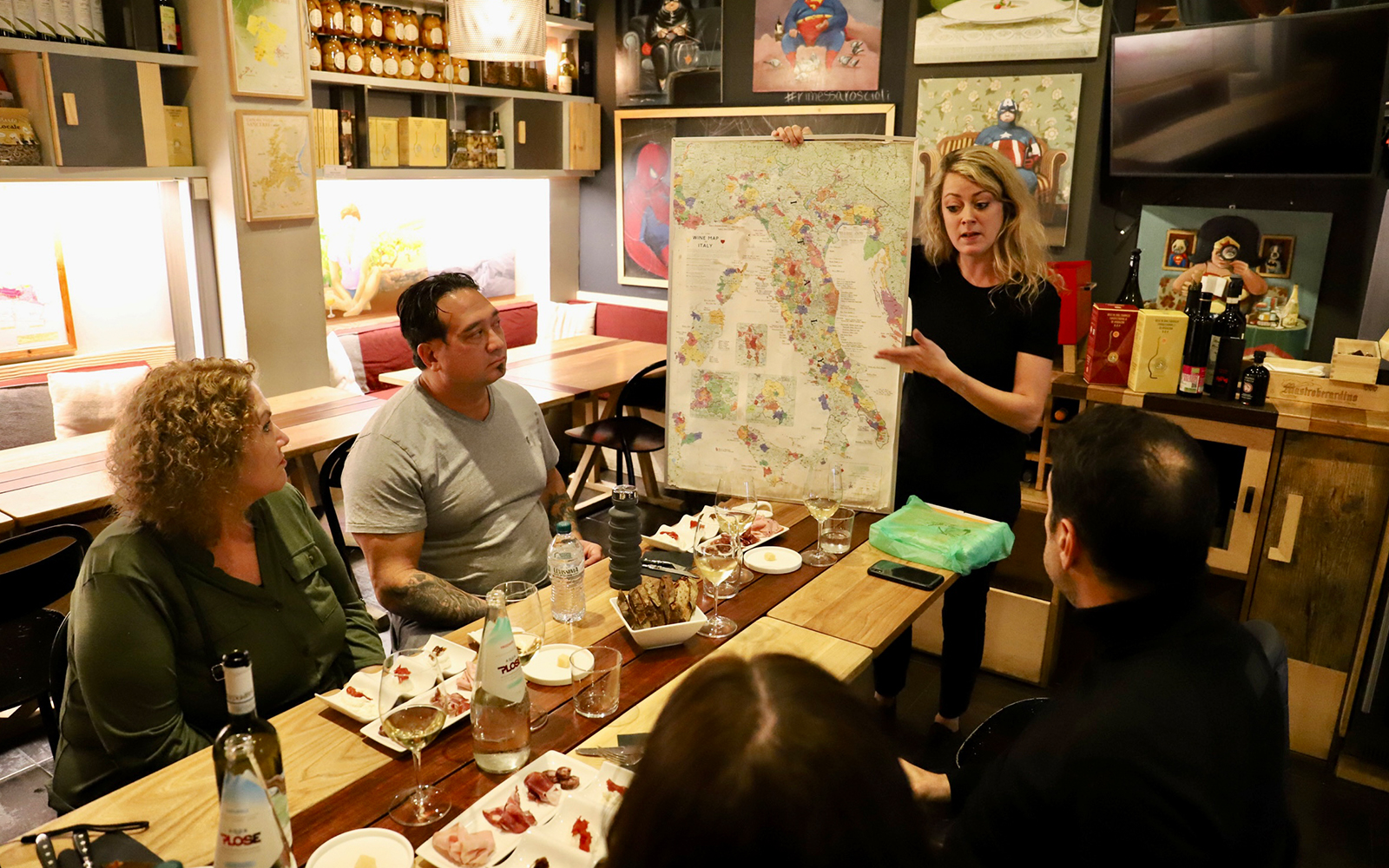 Enjoy a VIP experience with a small group on a 3.5-hour morning food tour, cruising through Rome's famous landmarks in an electric golf cart.
Indulge in extraordinary delights at the award-winning "Best Pastry Bar of Italy, 2021."
Dive into the flavors of Roman street food at the city's oldest fresh produce market.
Taste authentic wine, cheese, and prosciutto at a renowned 160-year-old restaurant.
Learn fascinating facts about historical sites like the Colosseum, the Pantheon, and Piazza Navona from your knowledgeable guide as you glide past them.
Gourmet Street Food & Sightseeing Tour of Rome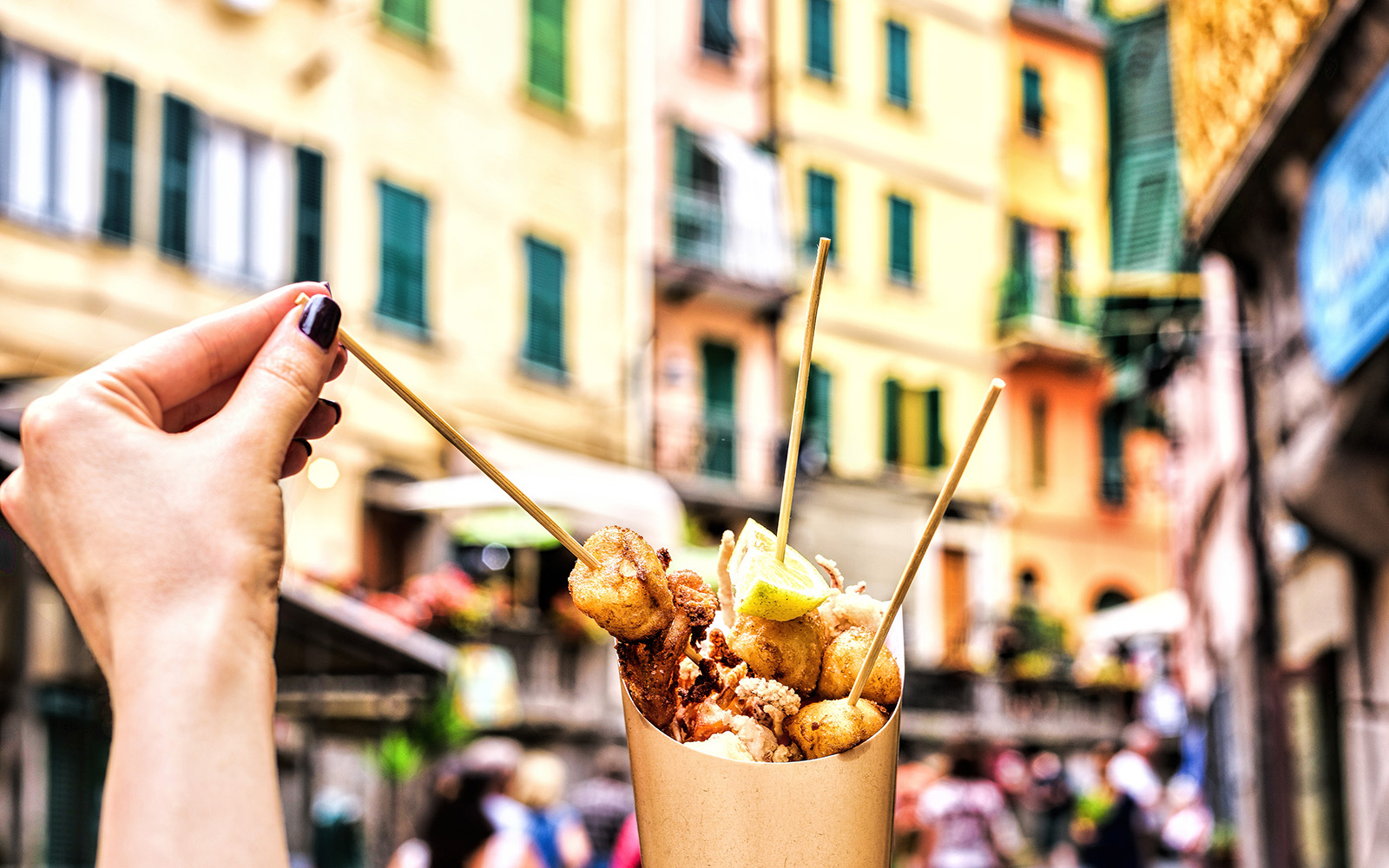 Explore the charming streets of Rome's historic center in a small group, allowing for a more personal experience with your local guide.
Delight your taste buds with traditional treats like cheese, salumi (cured meats), and fresh pizza at a historic open-air market.
Immerse yourself in the flavors of authentic Roman Jewish cuisine and discover the fascinating food culture of this community.
Dive into history by visiting ancient sites like the Pantheon, a former Roman temple, and the Temple of Apollo Sosianus.
Best Cooking Classes in Rome
---
Unleash your inner chef and embark on a culinary journey in the heart of Rome by immersing yourself in authentic cooking classes. Learn the secrets of Italian cuisine from skilled local chefs, as you create and savor delicious dishes that capture the essence of Rome's gastronomic heritage.
Spritz & Spaghetti Tipsy Cooking Class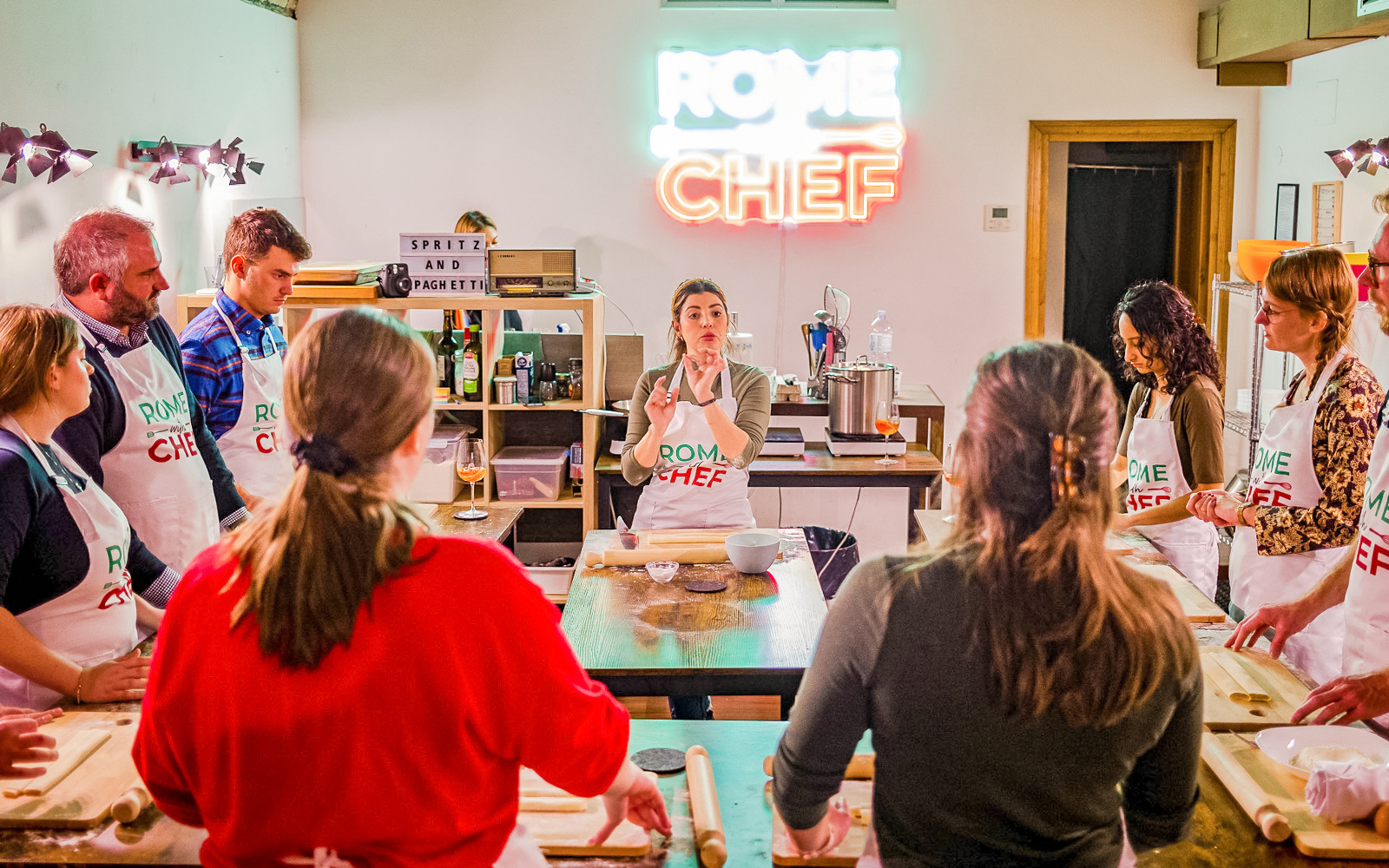 Unleash your inner pasta expert and join an evening of Spritz and Spaghetti mastery, where you'll learn how to make perfect pasta while enjoying classic cocktails.
Unlock the hidden techniques of making famous Italian cocktails such as Aperol Spritz, Campari Spritz, and Limoncello, as you explore the art of Italian mixology.
With the help of a skilled chef, learn the step-by-step process of crafting genuine Italian pasta, from kneading the dough to using a traditional pasta machine, ensuring you become a pasta-making pro.
Ravioli, Pasta, Sauces and Tiramisu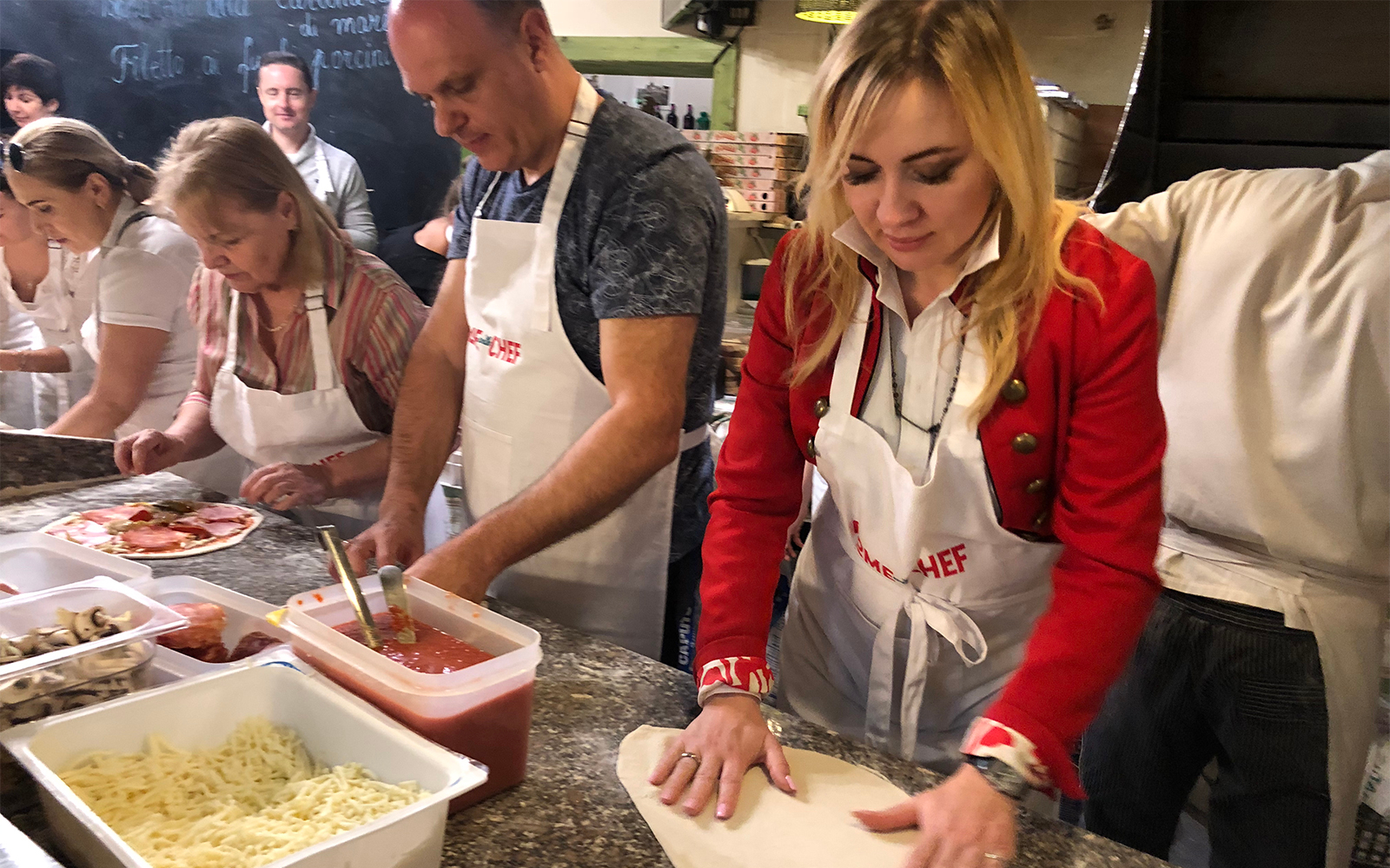 Join a fun and friendly cooking class led by an expert chef to learn how to make pasta from scratch.
Enjoy a hands-on and interactive experience where you'll discover the secrets of creating delicious Italian dishes.
After the class, savor the fruits of your labor by indulging in a feast of the pasta you've prepared, including tasty options like spinach and ricotta ravioli.
'True Flavors of the Roman Jewish Ghetto' Cooking Class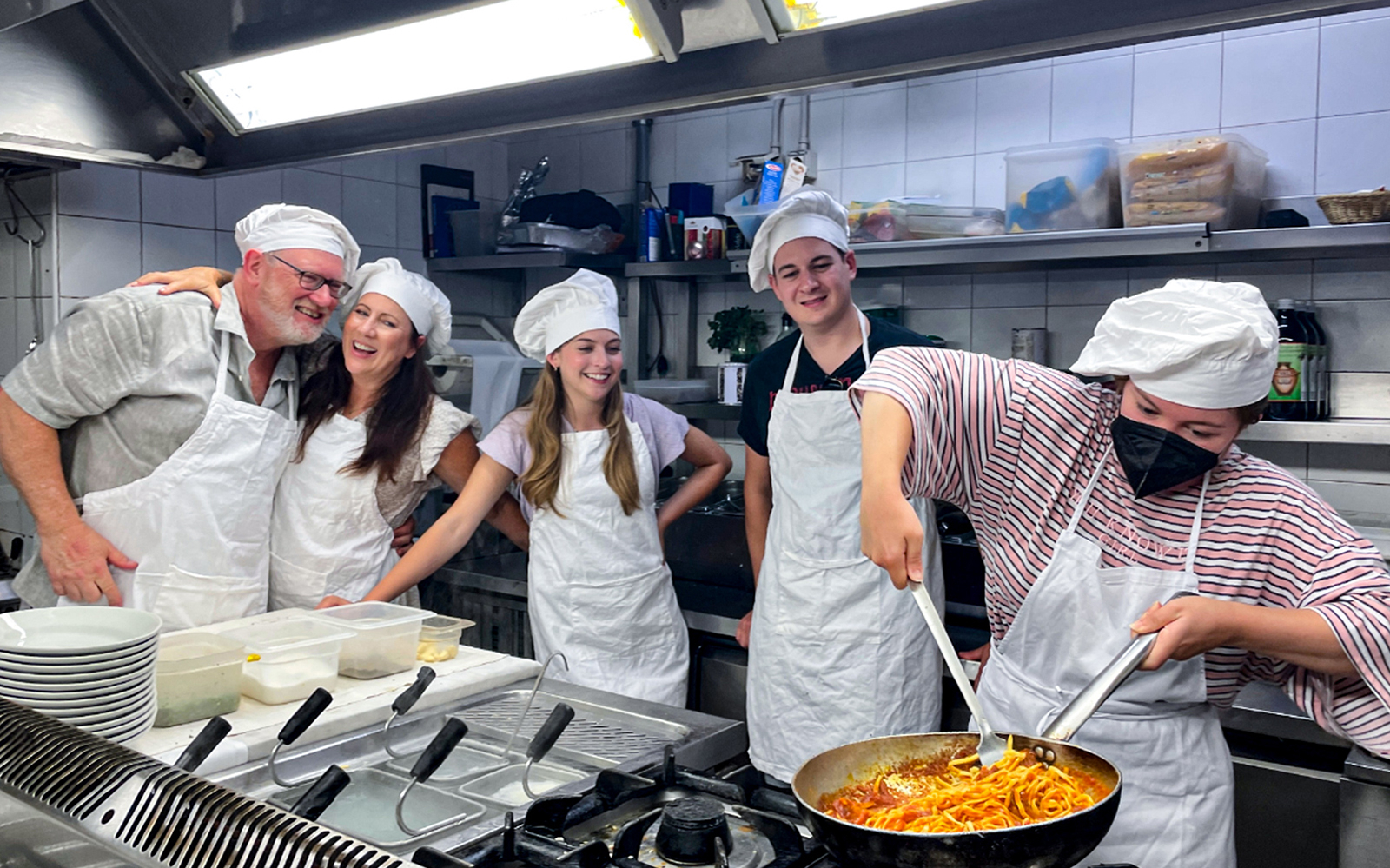 In this cooking adventure, you'll learn to prepare authentic Roman-Jewish dishes with a skilled chef by your side.
Discover the cooking secrets of this beloved cuisine while using fresh, seasonal ingredients.
Immerse yourself in the historic ambiance of the Roman Jewish Ghetto, adding a special touch to your culinary experience.
Savor your creations with a glass of wine as your host shares fascinating stories about Roman cuisine.
Complete your experience with delightful desserts like biscotti or torta di ricotta e visciole cheesecake, making it a truly divine indulgence.
Gourmet Food and Wine Tasting with an Ultimate Cooking Class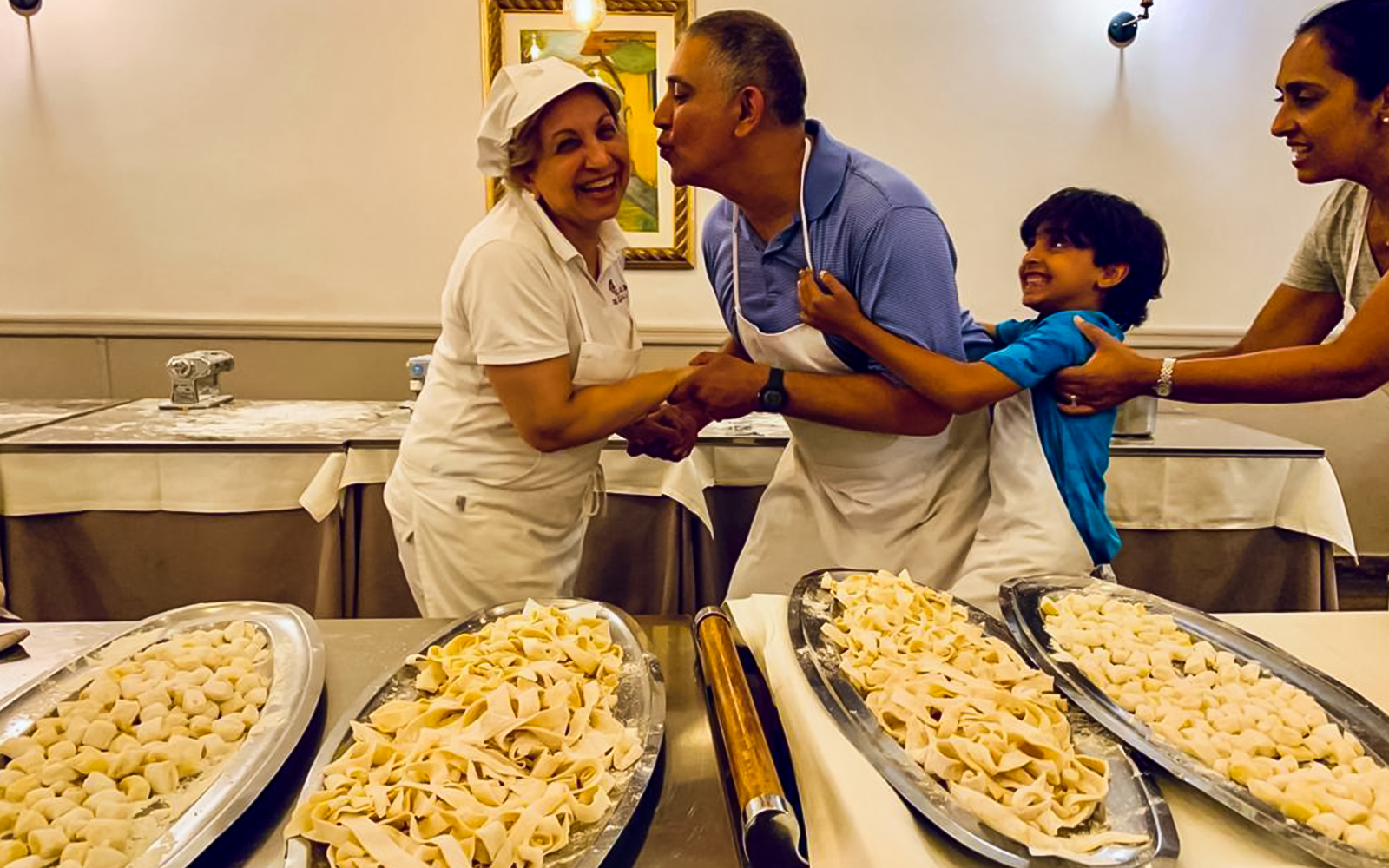 On this tour, you'll not only get to enjoy delicious Italian delicacies but also learn how to make classic Italian dishes yourself.
Treat your taste buds to a delightful tasting menu at La Nicchia Cafe, featuring fresh buffalo mozzarella, sun-dried tomatoes, aged Prosciutto di parma, Ricotta with white truffle-infused honey, and more, served with a glass of wine.
Join a three-hour cooking lesson taught by an Italian chef at a local restaurant, where you'll learn the secrets of Italian cuisine from Angela, Luciano, and Francesca, the sous chef.
In a small group, receive special attention from the chef as you uncover the lesser-known secrets of authentic Italian cuisine. Take home the recipes and recreate the flavors of Italy in your own kitchen.