One of the most romantic cities in the world, Rome is filled with all the essential ingredients for a perfect holiday- historical monuments, open-air markets, artistic excellence, vibrant street life and delicious food. The capital city is an amalgamation of both the old and the new, where skyscrapers exist in harmony with ancient ruins.
There is a saying that when it comes to Rome, 'a lifetime is not enough.' Filled with breathtaking architecture, artistic churches, picturesque landscapes and historic fountains, the ancient city of Rome instantly gives off an otherworldly charm. What better way to discover its hidden charms than on foot?
What Are The Advantages Of Rome Walking Tours?
---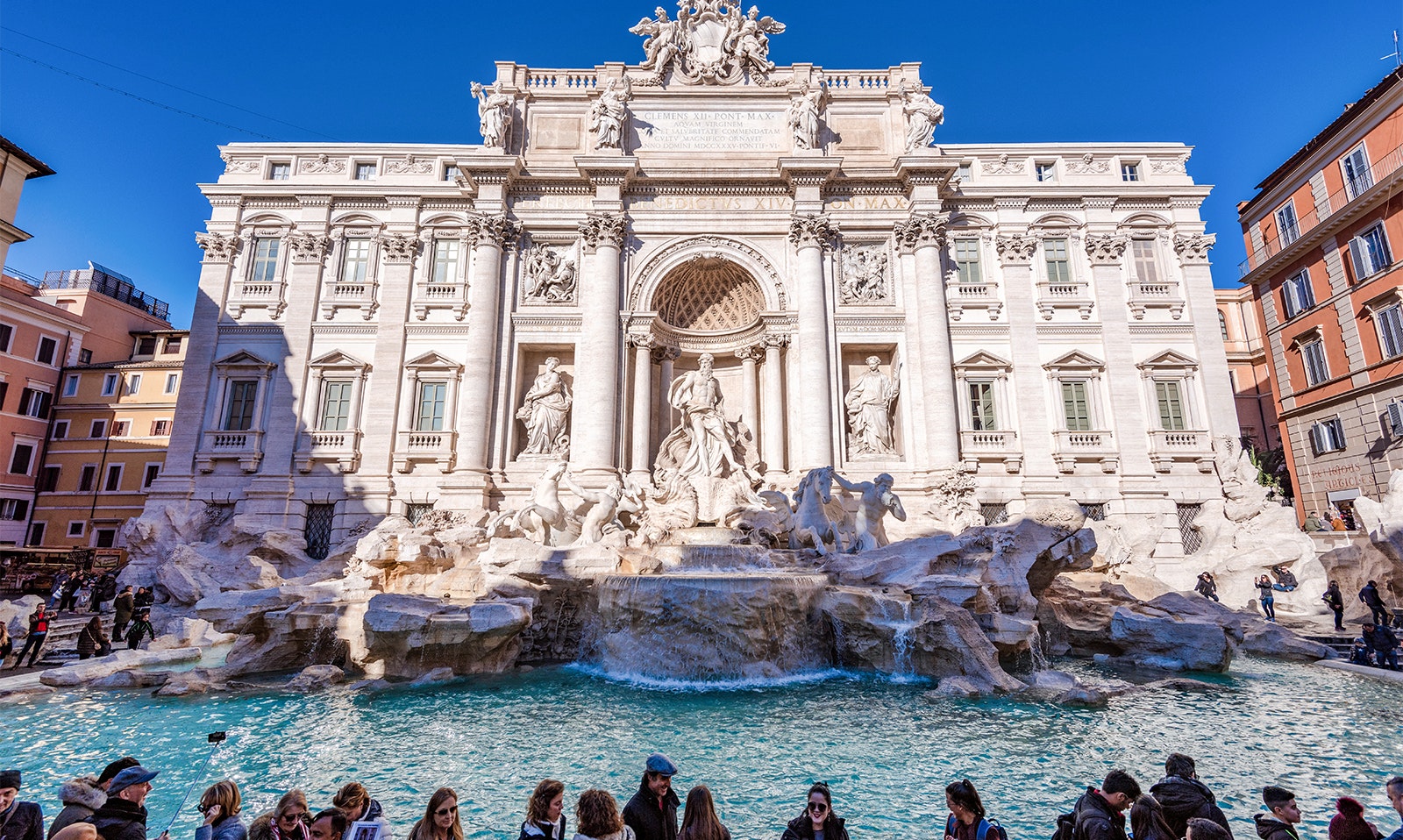 Discovering the hidden nuances of Rome
Whether it is a narrow cobbled street or a hidden cafe in a corner, you can experience it all with a walking tour. Since you are not dependent on a vehicle to take you places, you will soon discover that every corner of Rome is now open to you. Moreover, you can admire the intricate architecture and the picturesque landscape at your own pace, without the fear of missing your bus.
Receiving a wealth of information from your guide
More often than not, walking tours are conducted by locals who love their hometown. Whether it is the best local eats or the best nightlife, they will know it all. You can also gain tips about transportation, things to avoid, lesser-known attractions and more from these guides. They will provide you with an insight into their local culture, art and history!
Meeting new people
Whether you are on a solo trip or traveling in a group, meeting new people is always fun. Interact with like-minded travelers and indulge in small talk. Get to know their travel stories as you admire the city of Rome, together. The fact that you are joining a group with a common language also creates familiarity, especially while traveling in a foreign country.
You don't have to plan anything
Other than making sure that you have your sunscreen on and that your camera is charged, you have nothing else to worry about. From visiting museums to attending exhibitions, the organizers have done all the hard work for you. This ensures that all the best experiences in the city are included in your tour.
The Best Walking Tours in Rome
---
To get you started, we have made a list of the best walking tours in Rome. Depending on the time you are willing to spend, your budget and the locality you wish to explore, you can take your pick from the numerous walking tours that are available.
Guided Walking Tour With Trevi Fountain & Piazza Navona
Explore the city of Rome with an English speaking, expert guide.
Discover the major attractions in and around central Rome, including the Spanish Steps, Trevi Fountain , the Pantheon and more, all at night.
Reap the benefits of having a small group, which makes for a more private and intimate experience.
The Big Rome Food Walk
Eat as the Romans do on a guided tasting tour of Rome with a local foodie guide.
Your guide, a local Roman citizen, will choose their 10 favorite snack spots across the city, and you will explore each one of them in the early evening.
From uppli and calzone to pizza, you will get to experience the best of Rome.
Rome Walking Tours: What to Expect
---
The best way to learn some of the city's secrets and visit the lesser-known corners of the city is by taking part in a walking tour of Rome. All you have to do is meet your guide at the designated meeting point. Your professional, English-speaking guide will walk you through the different attractions of the city depending on your choice of Rome walking tour.
You can opt for a walking tour of Central Rome that includes historic landmarks such as the Spanish Steps, Piazza Navona, Trevi Fountain and the Pantheon. If you are a foodie, Headout also offers The Big Rome Food Walk where you will embark on the gastronomical journey of a lifetime with a local foodie guide.
No matter which tour you choose, your Rome walking tour guide will be an expert, English-speaking guide who will make your tour even more interesting with his tidbits and insights. Whether it is how Raphael really died at the the Pantheon or about Bernini's famous feud at Piazza Navona, your guide will know it all. He will guide you through all the major attractions along the way and will answer all your questions.
Tips and Hacks For Your Rome Walking Tour
---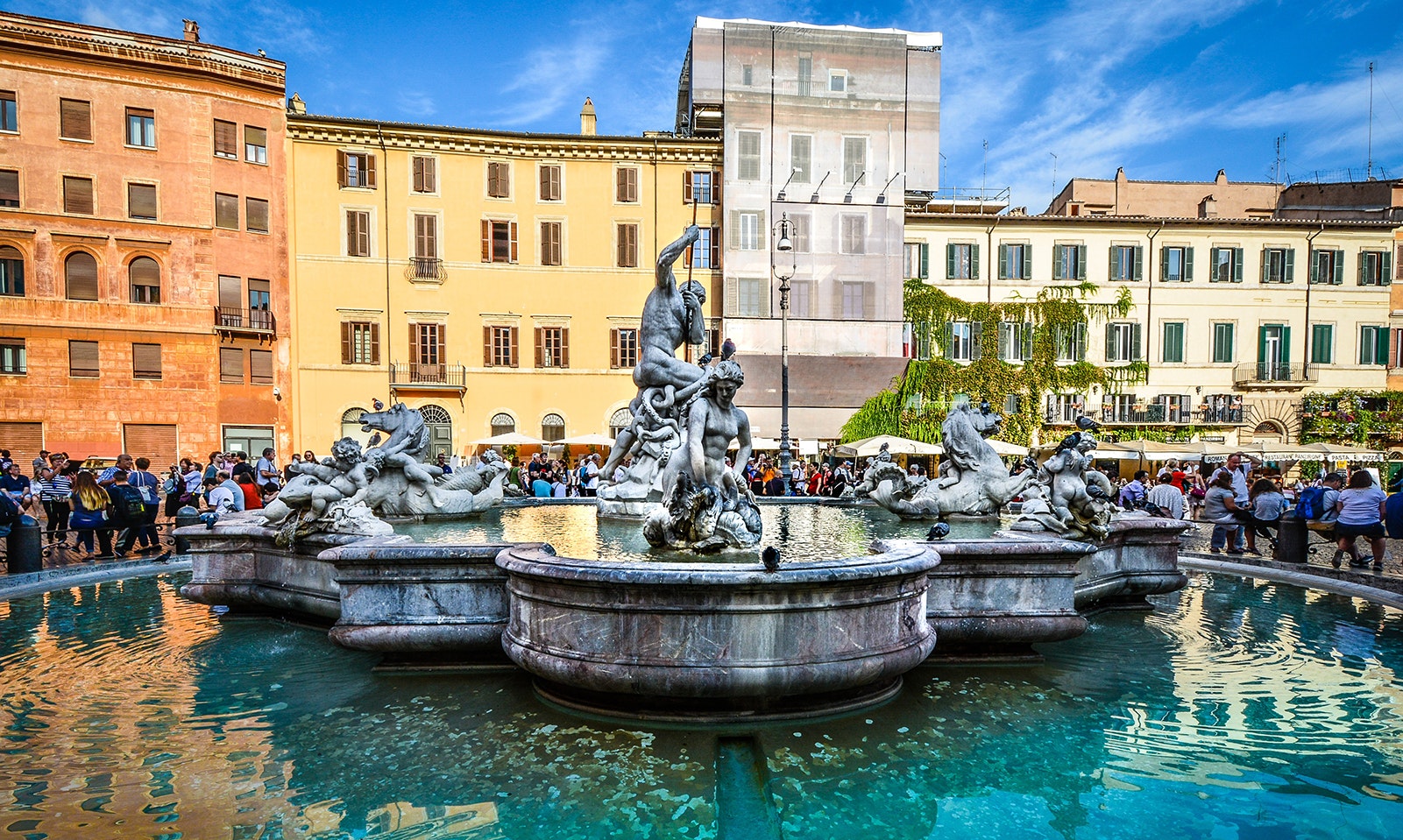 Always carry cash
Most of Rome still use cash for their daily purchases. You will rarely see any of the locals paying by card. Therefore, carrying cash is mandatory while visiting Rome. While ATMs are easily available, it would be a good idea to carry ample amounts of cash if you do not want to lose all your money to exchange rates.
Book all your tickets in advance
If you do not book your tickets in advance, you will find yourself wasting a lot of time waiting in line. Even more so if you are planning to visit historical icons such as the Colosseum and the Vatican. It would make sense to invest in Skip-the-line-tickets, which will let you walk right in.
Pay attention to your belongings
Whether it is in the busses or in the plaza, always beware of pickpockets. Be sure to hold your belongings close to you at all times. If you are carrying a bag, do not leave it unattended even for a minute.
Use the numerous water fountains
An easy way to save money while in Rome is to carry a bottle with you and refill it from water fountains. They hold good quality drinking water and are accessible at all times. This comes in handy especially during the hot summers, when the water here remains refreshingly cool.
Leave your heels at home
Rome is a city best explored on foot. However, the roads are often uneven, which would make it difficult for you to navigate them on heels. Moreover, the walking tours usually last for at least an hour, so make sure that you are wearing comfortable walking shoes.
Make sure to wear appropriate clothes while visiting churches
One of the best parts of visiting Rome is the numerous churches you get to explore. However, many of these places of worship have strict rules when it comes to clothing. They often require you to cover your shoulders and legs. Therefore, make sure you do some research and carry a shawl, just to be safe!
FAQs
---
Which are the best walking tours in Rome?
Is Rome a good city to go on a walking tour?
How many days should I stay in Rome?
Which places are covered in a Rome walking tour?
Can you walk around Rome in a day?
Are Rome walking tour tickets refundable?