While most of us visit Rome and flock to the Colosseum or run behind getting the perfect Vatican Tickets, there's a hidden gem a short 12 miles away; a true treasure trove of art and history. Perched atop the sapphire blue waters of Lake Albano, Castel Gandolfo is a quaint village that mushroomed around the Pope's Summer Palace (Yes, that's what the Pontificial Villas of Castel Gandalfo are!). Hop on a train from Rome Termini station and skirt along the dreamy Italian countryside, far far away from the tourist hordes of Rome.
Know Before You Go
---
Handy information
| | |
| --- | --- |
| ⏰ Suggested Duration: | 2 to 3 hours |
| ☀️ Best Time to Visit: | Spring (April to June) and Fall (September to November). |
| 🎟️ Papal Palace of Castel Gandolfo Tickets: | €33 |
Opening Hours
8.30 AM to 1 PM, from Monday to Friday, but closes early at 4.30 PM on Saturday
Closed on Sunday
Must-see at the POI
Papal Apartments
Barberini Garden
Apostolic Palace
Why is Castel Gandolfo Worth Visiting?
---
Papal Summer Residence: Witness the Pope's exclusive summer escape, where centuries of history and divine tranquility intertwine amidst scenic beauty.
Opulent Papal Apartments: Step into luxury as you explore lavishly adorned chambers that have hosted the world's spiritual leaders throughout history.
Secret Vatican Observatory: Discover the celestial mysteries of the Vatican Observatory, where faith and science unite under the stars.
Barberini Garden's Hidden Gems: Unearth the whispers of time among ancient trees and ethereal fountains in this enchanting Renaissance garden.
Breathtaking Panoramic Views: Feast your eyes on stunning vistas of Lake Albano, painting an unforgettable backdrop to this holy haven.
Recommended Castel Gandolfo Tickets
---
A Brief History of the Pontifical Villas at Castel Gandolfo
---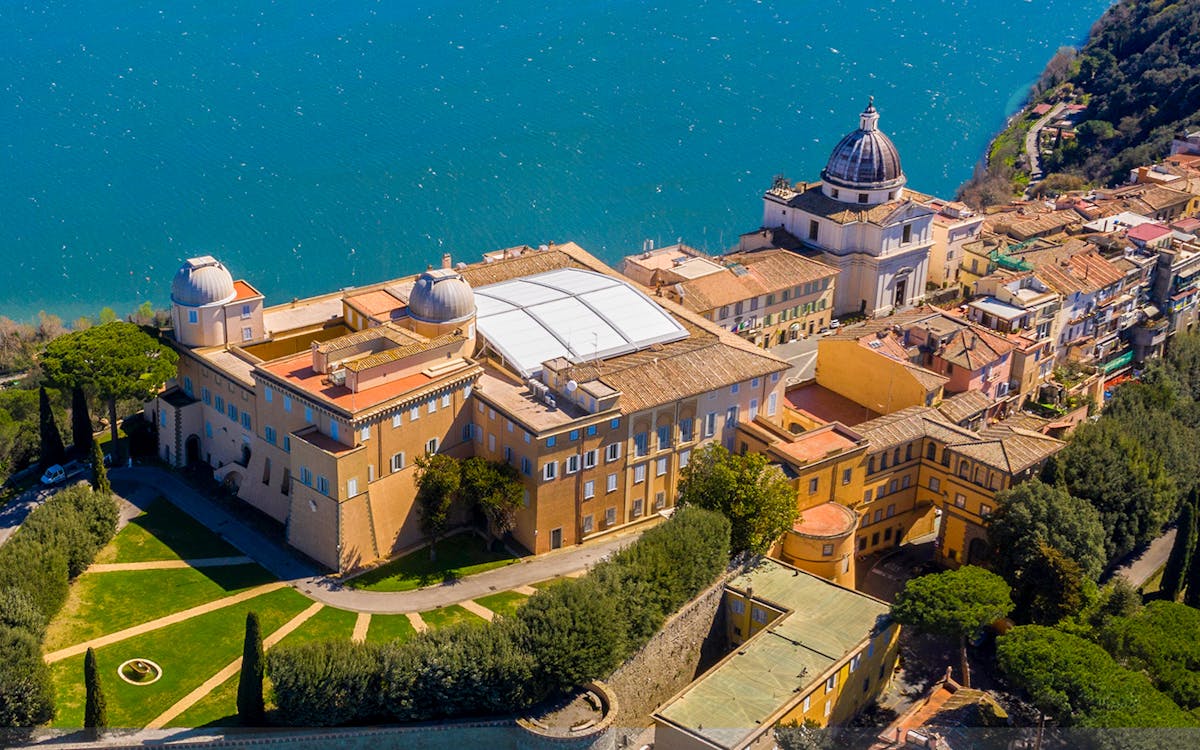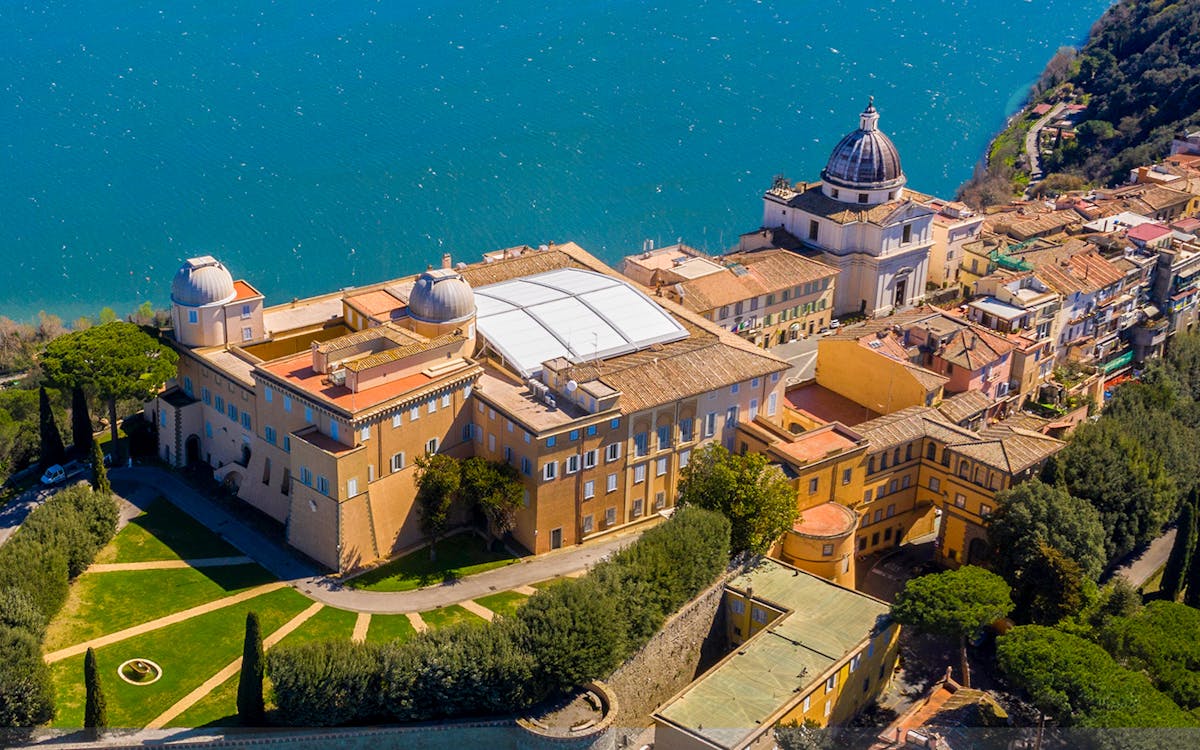 Nestled in the scenic village of Castel Gandolfo, at an altitude of 436 meters, lie the Pontifical Villas of Castel Gandolfo. This historic retreat, often referred to as the Papal Summer Retreat, has provided numerous Popes an escape from the bustling streets and scorching temperatures of Rome. Comparable in privileges to the Vatican, Castel Gandolfo's rich history traces back to ancient times, believed to be situated on the ancient site of Alba Longa, predating Rome itself. The village experienced significant urbanization from 510 BC, culminating in the construction of the magnificent Villa di Domiziano. By the 1600s, it had become the official summer residence of the Pope, earning it widespread recognition. Since 2016, the Pontifical Villas of Castel Gandolfo has opened its doors to the public, offering a glimpse into its impressive cultural heritage, no longer serving as the Pope's residence.
Highlights of The Pontifical Villas of Castel Gandolfo
---
#1 Architecture
The Papal Palace of Castel Gandolfo is a remarkable example of architectural excellence. Its exterior showcases a blend of Renaissance and Baroque elements, with elegant facades and majestic entrances that evoke a sense of grandeur and prestige. Inside, the palace is adorned with intricate frescoes, stucco work, and splendidly decorated rooms, reflecting the opulence and artistic prowess of the periods in which it was constructed and renovated.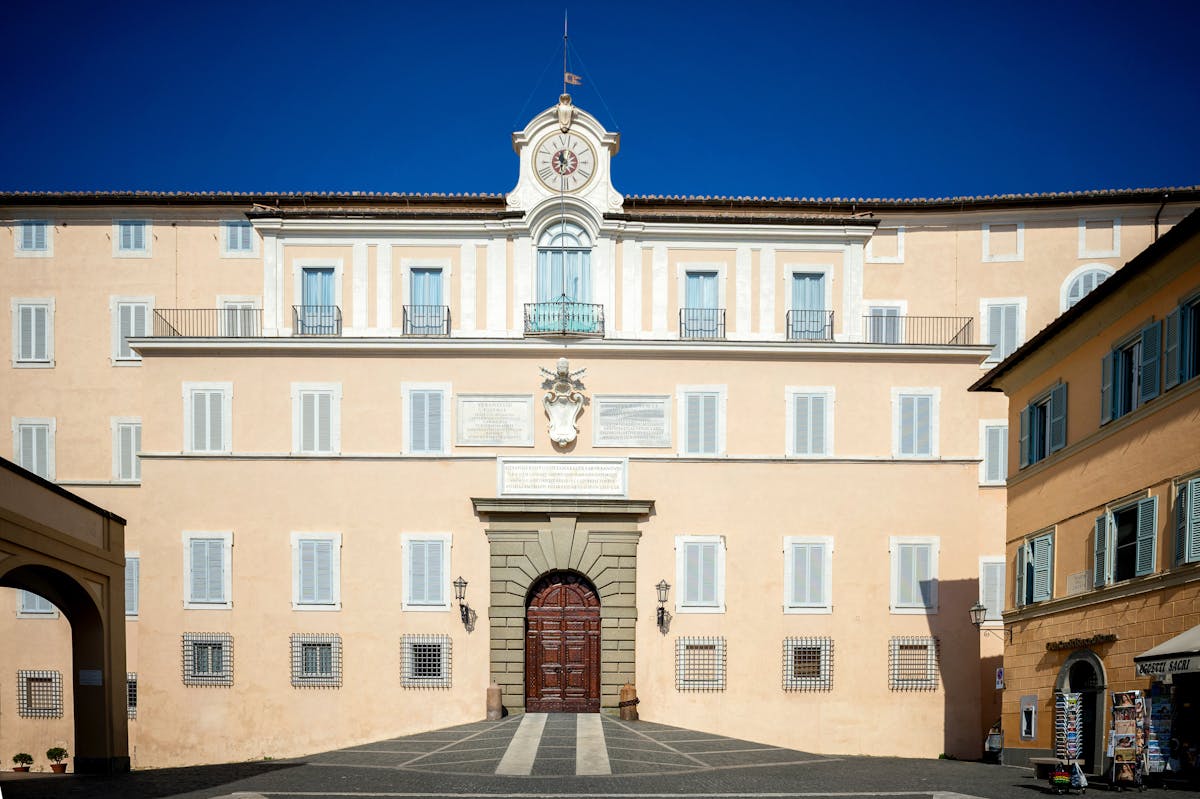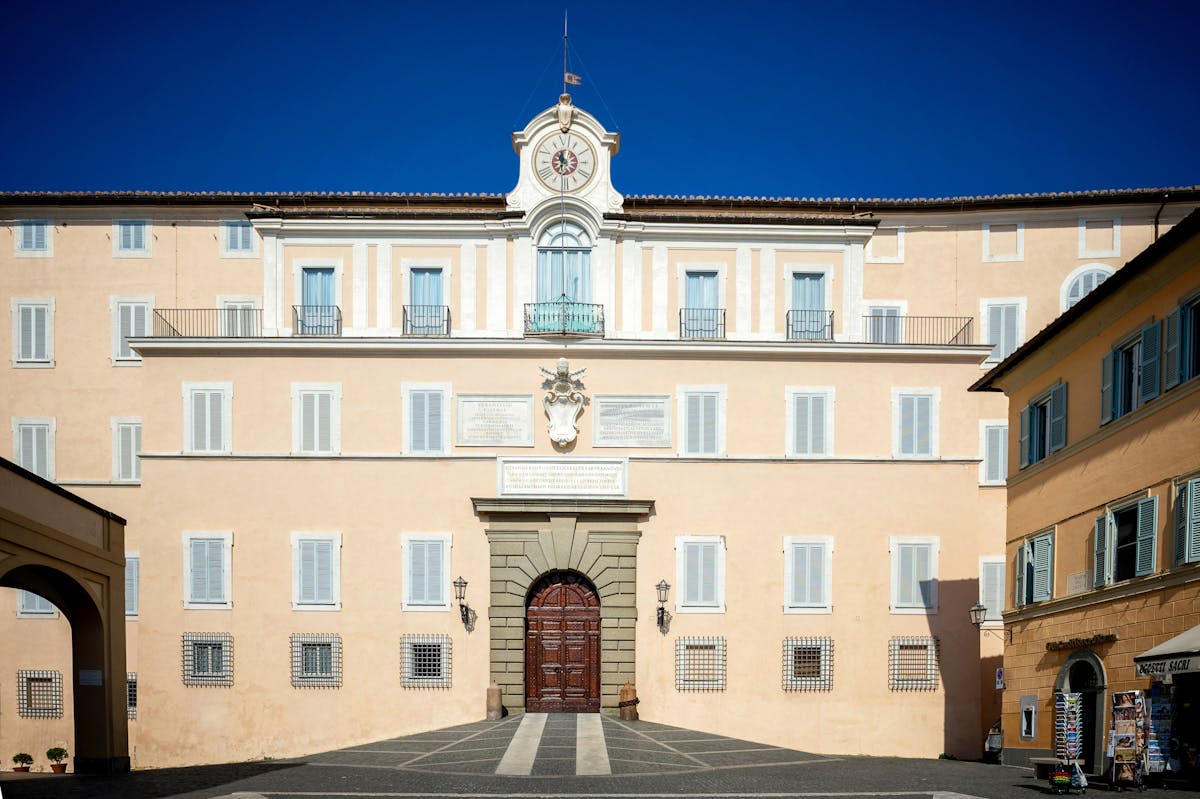 #2 Scenic Location
The Papal Palace's location in the Alban Hills offers breathtaking panoramic views of Lake Albano, settled in a volcanic crater, and the surrounding landscape. The serene waters of the lake, encircled by lush greenery and rolling hills, create a tranquil and idyllic setting, making the palace a perfect retreat for the popes seeking respite from the bustling city of Rome.
#3 The Papal Portrait Gallery
The Papal Palace houses an impressive collection of papal portraits, capturing the likenesses of the popes who once graced its halls. These artworks not only depict the individual popes but also provide insights into the evolving artistic styles and historical periods they represent. The portrait gallery serves as a visual chronicle of the pontiffs' reigns and the continuity of the papacy.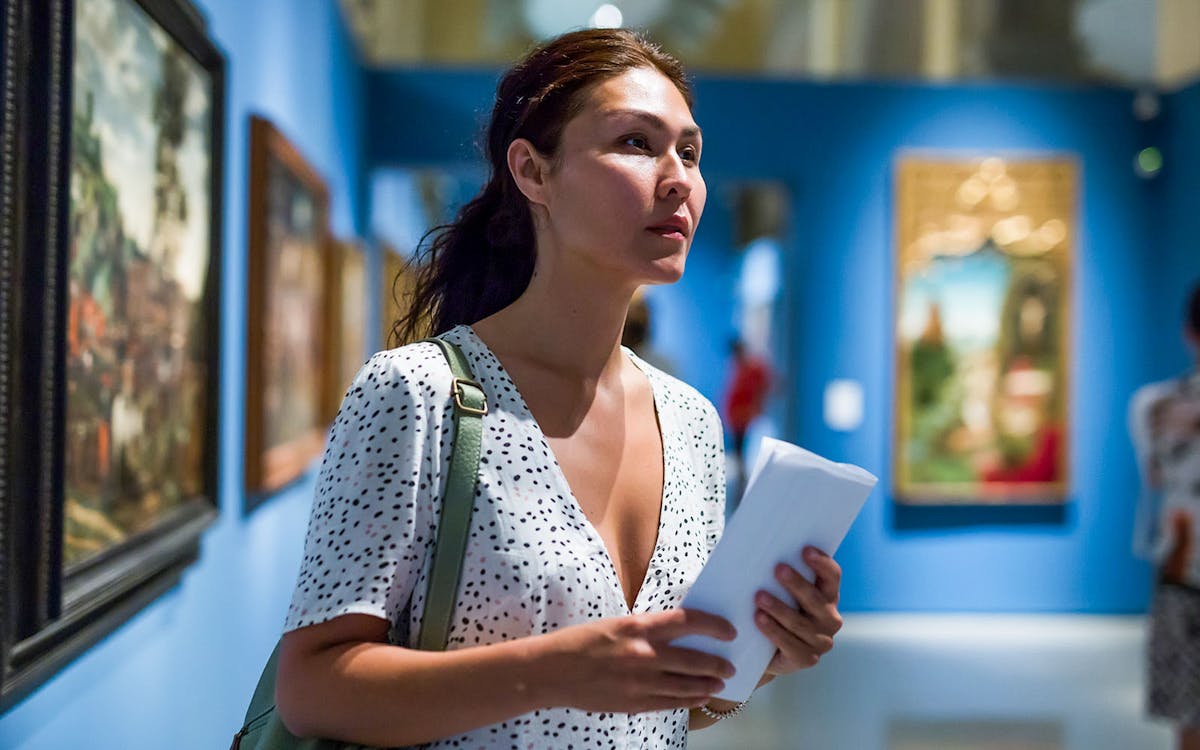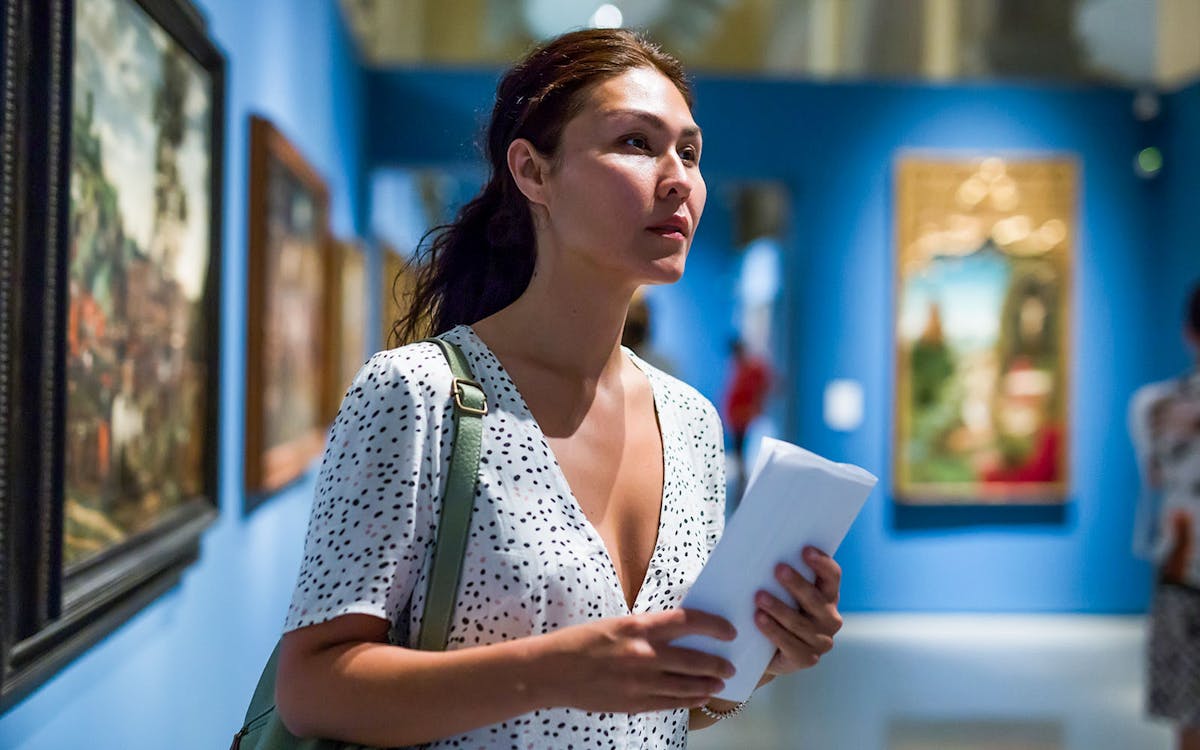 #4 Pontifical Artifacts
The Pontifical Villas boast a treasure trove of pontifical artifacts that hold immense historical and religious significance. Among these are liturgical items, sacred vestments, and various objects used during papal ceremonies and rituals. These artifacts offer visitors a glimpse into the profound religious heritage and the role of the pope as a spiritual leader.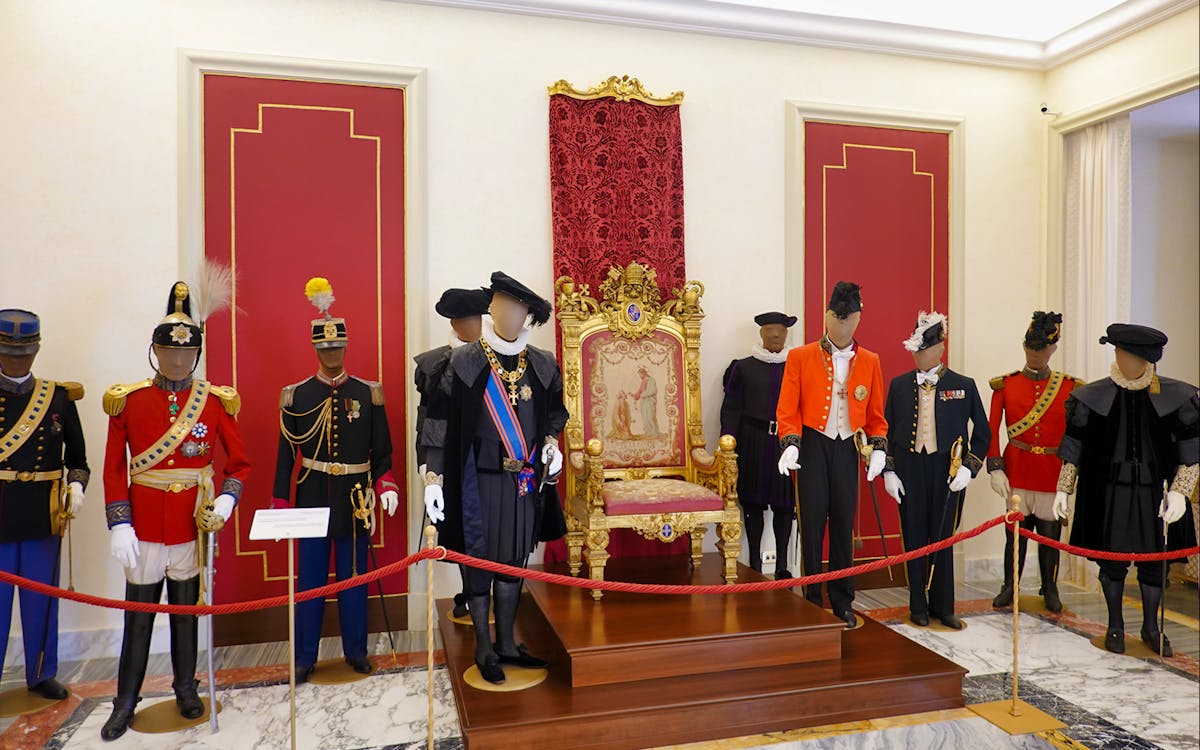 #5 Gardens of the Papal Palace
The Pontifical Villas' gardens are a captivating highlight, meticulously designed and maintained to complement the splendor of the Papal Palace. These extensive and enchanting green spaces feature a diverse array of plants, sculptures, and fountains, creating a harmonious blend of nature and artistry. The gardens provide a serene and refreshing ambiance, inviting visitors to explore and enjoy the beauty of the outdoors while surrounded by the historical grandeur of the estate.
#6 Barberini Gardens
The Barberini Gardens, also known as the Papal Gardens, are a masterfully manicured oasis within the Pontifical Villas. With a stunning variety of blooming plants year-round, the gardens showcase parterres, terraces, pine tree avenues, and beautifully crafted fountains, creating a harmonious blend of natural beauty, landscape design, and archaeological ruins of Roman villas, columns and wall fragments.
Best Time to Visit the Pontifical Villas of Castel Gandolfo
---
The best time to visit the Pontifical Villas in Castel Gandolfo is during the spring and early autumn months, from April to October. During these seasons, the weather is mild and pleasant, making it ideal for exploring the extensive gardens and enjoying the scenic views of Lake Albano. Spring brings colorful blooms and blossoms, while autumn offers a stunning display of vibrant foliage. Additionally, visiting during these months allows you to avoid the peak summer crowds, providing a more serene and enjoyable experience. Keep in mind that the Papal Palace and the gardens are usually open to the public from late March to October, so visiting during these months ensures access to the entirety of this historical and cultural treasure.
Opening Hours
---
Monday to Friday 9:00 AM – 1:00 PM, Saturday 9:00 AM – 4:30 PM
Rules & Restrictions
---
The use of Selfie sticks are prohibited inside the Papal Palace.
Sleeveless and/or low cut garments, shorts and mini-skirts are not allowed inside the Palace
Packages and suitcases are not allowed inside the Palace. Only rucksacks and small bags will be permitted inside.
You are not allowed to bring full-sized or large umbrellas inside.
Photography is permitted only without flash and tripods are strictly prohibited.
Smoking is not permitted within the premises.
No food is allowed inside the premises. If you do have food in your bags, you will be required to retain them at security check.
A tour of the Pontifical Villas takes in some serious flights of steps hence, wheelchair users or anyone with mobility problems cannot be accommodated.
Getting There
---
Train: Take a regional train from Rome to Castel Gandolfo station. Trains depart from Roma Termini, Rome's main train station. The journey typically takes around 30 minutes. From Castel Gandolfo station, it's a short walk or taxi ride to reach the town and its attractions.
Bus: You can also take a bus from Rome to Castel Gandolfo. There are various bus companies that operate routes between the two locations. The journey time can vary depending on traffic conditions and the specific bus service chosen.
Car: If you prefer to drive, you can rent a car in Rome and take the SS7 Via Appia, which leads to Castel Gandolfo. The distance is approximately 23 kilometers (14 miles), and the journey time depends on traffic conditions.
Insider Tips For Visiting The Pontificial Villas Of Castel Gandalfo
---
While you can buy tickets to visit the Pontificial Villas of Castel Gandalfo on-site, they are likely to sell out months in advance, hence we suggest buying your tickets online in advance.
Make sure you carry a set of earphones as the tour of the Villa Bernini Gardens involves going on an audio-guided tour in a shuttle bus.
Comfortable shoes are recommended since there's a LOT of walking involved.
Entry is free for children aged 5 and below. Reduced price tickets are available for children between the ages of 6 - 18 and for students up to the age of 25. Families with a minimum of two children can get a family ticket.
Restaurants Near The Pontificial Villas Of Castel Gandalfo
---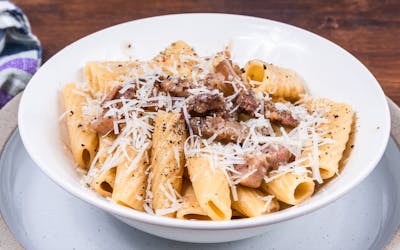 I Quadri
A gorgeous restaurant with a terrace overlooking the Lake Albano, I Quadri is a great pitstop for pastas and seafood!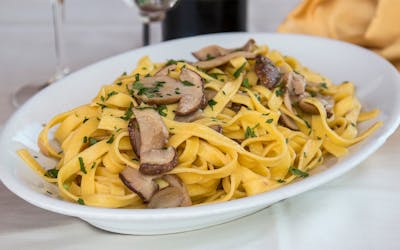 Trattoria Ricciotti
Another terrace restaurant with views of Lake Albano, it's a stone's throw away from Villa di Domiziano. If you dine here, make sure to try out their porcini and suppli!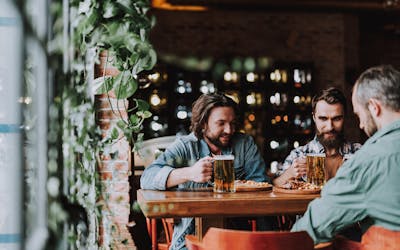 Tortugo Pub
A pub with a view! Make sure to visit here if you want to grab a few drinks and bar bites. The aperitif and cocktails are among their highlights!
Things to do Near The Pontifical Villas of Castel Gandolfo
---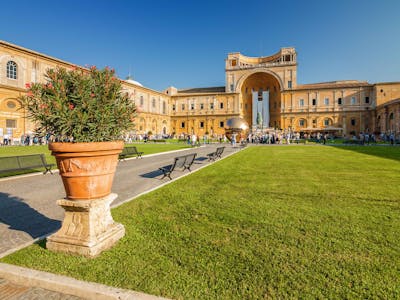 Belvedere Gardens
Offering breathtaking panoramic views of Rome, the gardens live up to their name, which translates to 'beautiful view' in Italian. The three-tiered layout includes sunken koi ponds and a fountain adorned with classical aquatic deities. Adjacent to the gardens, the ancient cryptoporticus of Emperor Domitian stretches for 300 meters, covered in delicate vines that discreetly mask its 2,000-year-old antiquity. This historic walkway was originally built by Domitian to provide shade during leisurely walks and later served as a refuge for numerous families seeking safety from Nazi persecution during World War II.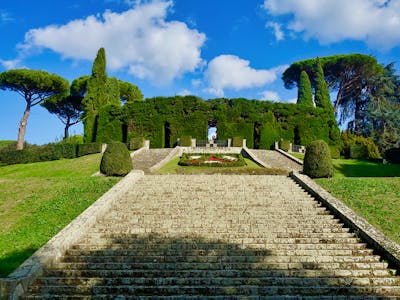 Villa di Domiziano
An ancient Roman villa that exudes grandeur and historical significance, Villa di Domiziano was built during the reign of Emperor Domitian. It showcases impressive architecture and sprawling gardens which, while in ruins today, can still be studied for intricate details which provide insight into a bygone era. From majestic halls to beautiful frescoes, Villa di Domiziano offers a glimpse into the opulent lifestyle of ancient Rome, making it a captivating attraction for history enthusiasts and architecture admirers alike.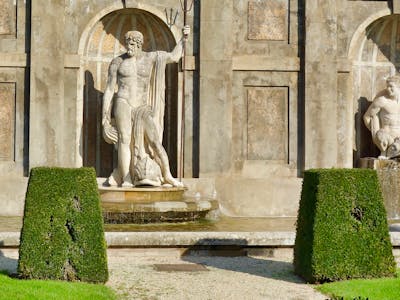 Alleged Site of Alba Longa
The ancient city of Alba Logna holds a prominent place in Roman mythology and history. It is believed to be the birthplace of Romulus and Remus, the legendary founders of Rome. According to the myth, they were descendants of Aeneas and were abandoned on the banks of the Tiber River. They were later rescued and raised by a she-wolf in the forests of Alba Longa. The city played a crucial role in shaping Rome's early history, but the city declined as Rome rose to power. While the site near Castel Gandolfo is still only speculated to be the remains of Alba Longa, archaeological excavations have revealed traces of ancient structures and artifacts, providing insights into the city's past.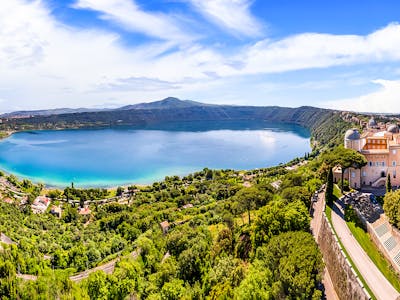 Lake Albano
A mere 5 kilometers away from Castel Gandolfo, Lake Albano is a volcanic crater lake surrounded by rolling hills and lush greenery. Whether observed from the gardens of Castel Gandolfo or from vantage points along the lakeshore, the views of Lake Albano showcase the harmony between nature and the surrounding landscape.
Hotels Around The Pontifical Villas of Castel Gandolfo
---
Pontifical Villas of Castel Gandolfo - A Guide