Rome, the capital city of Italy, has an energy that is unparalleled and attracts wanderers of all sorts, whether a history buff, an cultural culture or a food enthusiast. Relics of the city's lustrous path can be spotted in its architecture, its art, its culture and even in its food. During May, Rome's eternalness amalgamates with the fully bloomed freshness of spring flowers, making the city simply irresistible. Moreover, the perfect outdoorsy weather inspires various events across the city, making May one of the best months to visit the eternal city. It's no wonder that May marks the beginning of the tourist season in Rome! Who can resist the blooming beauty of the city?!
What makes Rome in May Special?
---
Fantastic weather: For a perfect sight seeing trip, one desires a long sunny day and a breezy night to unwind. May offers you just that - warm blue skies during the day, long hours of sunshine and cool, crisp nights.
The Real Spring Is Here: Flowers in their full bloom dotted at almost every nook and corner of the city, from the roses of the rose garden to the pink azaleas lining the spanish steps. Moreover the light breeze often carries the slight flowery essence to make your day more beautiful.
Festivities In The Air: Taking advantage of the fine weather and the scenery, Rome evolves as a hub of activities in spring. The month observes events like Primo Maggio, Open House Roma and Rome Outdoor Festival among others, that invite tourists as well as locals to have a gala time.
Rome Weather in May
---
May starts off with fairly mild weather and starts to heat up towards the end. The average temperature is about 20°C, with daily highs of 24°C and lows around 13°C. Rain can still be observed with average rainfall clocked at around 48mm. About 10 - 12 hours of sunshine per day can be expected.
Rome in May: Things to do
---
Ancient Rome - Colosseum, Palatine Hill, Roman Forum
Equal part astonishing and equal part alluring, the Colosseum, Roman Forum, and Palatine Hill stands tall as a proof of the majesticness and the grandeur of the city's historic ties. Blessed with longer days, May allows you to explore the great icons of Rome at your own leisure.
May Timings
May Timings: Daily 9 AM to 19:15 PM
Vatican City - Vatican Museum, Sistine Chapel and St. Peter's Basilica
Home to several awe-inspiring masterpieces that encapsulates Europe through the ages, the Vatican City is the epicenter for Europe's art, history, cultural and religion. You can witness the special swearing ceremony of the Swiss Guards, posted outside the St. Peter's Basilica to protect the Pope, on every May 6th.

May Timings
Vatican Museum and Sistine Chapel
Monday to Saturday - 8:30 AM to 10:30 PM
Spanish Steps, Trevi Fountain & Pantheon
While the landmarks like the Spanish Steps, Trevi Fountain & Pantheon are a vision throughout the year, the spring adds a special flair to them. One of the best ways to explore them during May is a guided walking tour, it will surely leave you in awe of spring in Rome.
Trastevere Neighbourhood Walk
A colorful, bohemian neighborhood that is always bustling with locals and tourists alike. Known for its unique architecture, the winding streets of Trastevere is dotted with traditional and innovative trattorias, small museums, craft beer pubs, and artisan shops. Whether you plan a morning, evening or a late night visit, Trastevere is always welcoming.
May Timings
May Timings: Open all day

Walking down the damp and darkened passageways that literally holds the skeletons of the Rome's past is an intriguing yet a chilling experience. This subterranean passageway was the former underground burial grounds for Jewish, pagan and early Christian Roman citizens between the second to the fifth century.

May Timings
9:00 AM to 12:00 Noon, 2:00 AM to 5:00 PM, The closing day for each of 5 catacombs open to public differs, refer here
Borghese Palace & Villa Borghese
Initially constructed as the outset of the impressive Borghese collection of paintings, sculpture and antiquities at the Galleria Borghese, the landscaped gardens of Villa Borghese is now a separate tourist attraction. With the onset of spring in April, the blooming flora makes these gardens all the more beautiful.

May Timings
Tuesday – Sunday: 8:30 AM – 7:30 PM
Monday: Closed
The once thriving city of Pompeii became the victim of the catastrophic eruption of Mount Vesuvius in 79 A.D. The weather of May offers a perfect setting for a trip to Pompeii and it's surprisingly well-preserved buildings, streets and even the victims of the eruption.

May Timings
Daily at 7:30 AM to 8:00 PM
The Culinary scene of Rome is unparalleled. Boasting the best of the bests in both traditional and modern Italian cuisine, the city is a mecca for food lovers. You'll find a plethora of Food Tours that will allow you to explore the city with a culinary point of view.
Thriving with seasonal flowers, a slight breeze, and ample sunshine, May is a perfect time to explore the eternal city on a bike. Accompanied by a professional tour guide, you can explore various landmarks of Rome while getting to know the city and its history a little more intimately.
Rome in May: Events to look out for
---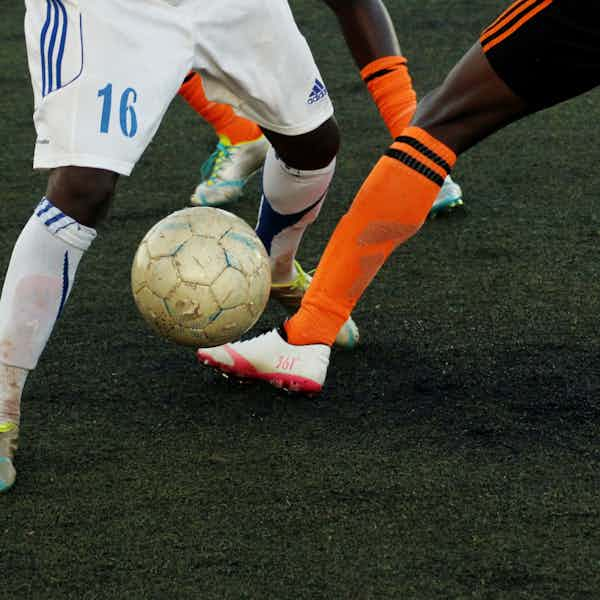 Watch a Football Game!
When: You choose
If there's one thing the city's famous for, it's for how they support their football teams. And if you find yourself in Rome in May - do not miss out on watching a game live!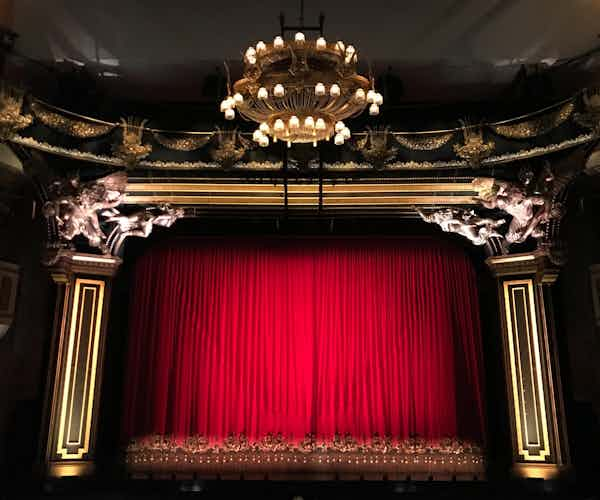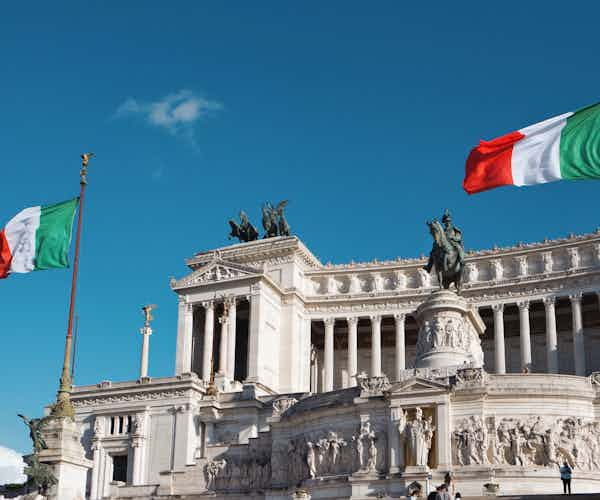 Revel in an Opera show
When: You decide!
Who doesn't like Opera? That's right, no one who doesn't. Seeing the opera while you're in Rome is an absolute must-do, especially in May - and we won't hear otherwise.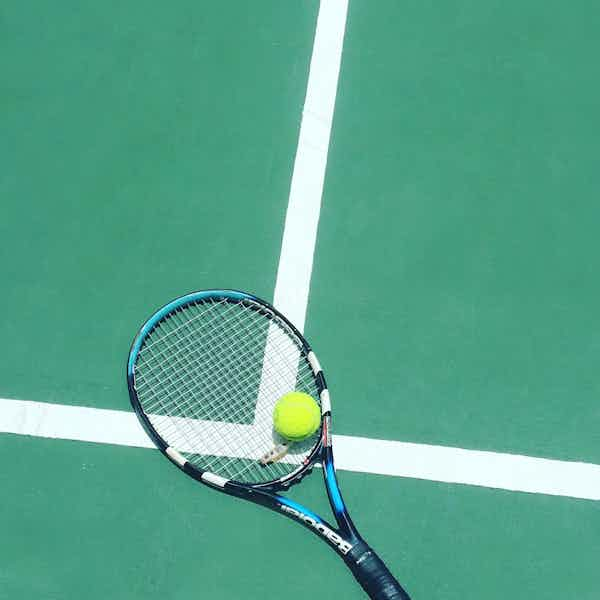 Italian Open
When: May 10 - 21, 2023
If you're in a city and there's a tennis tournament underway - it's assumed that you'll be attending it. The Italian open is a classic and must be attended at all costs!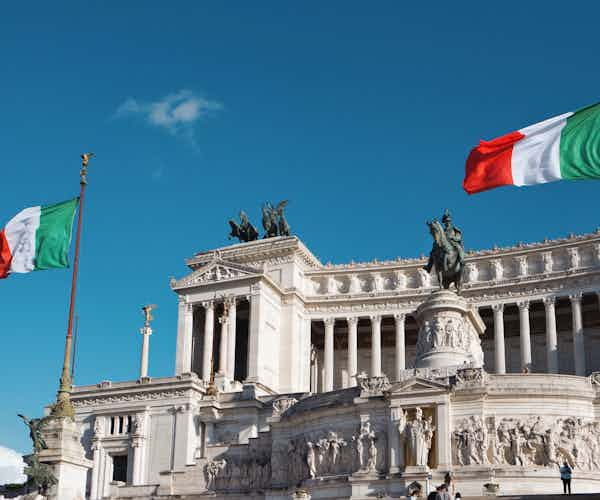 Primo Maggio
When: May 1st, 2023
Italy's equivalent to Labour Day, Primo Maggio is a national holiday to celebrate international workers. While most sites are closed for the day, trade unions plan a free rock concert outside the Basilica of San Giovanni in Laterano. An assortment of Italian bands perform from 2 pm – 12 am.
Rome in May : 5-day Itinerary
---
Need help planning your Rome vacation? Check out our detailed Rome itineraries here.
5 Days In Rome Itinerary
Morning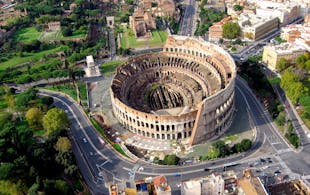 Afternoon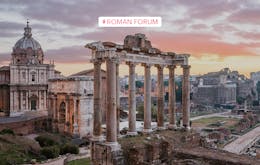 Roman Forum & Palatine Hill
Late Evening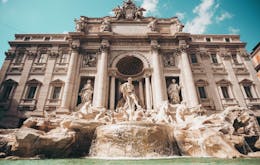 Morning
St. Peter's Basilica & Vatican Necropolis
€13.65
Noon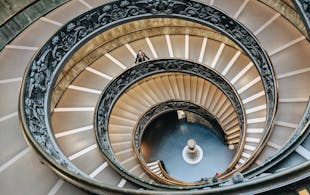 Afternoon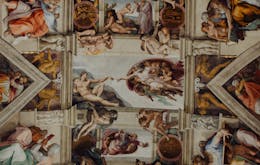 Morning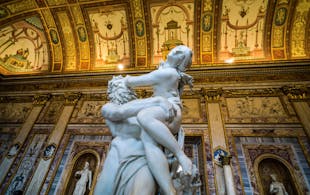 Afternoon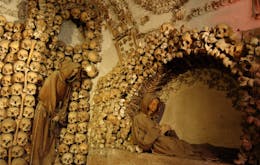 Late Evening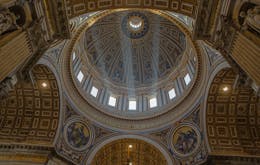 Basilica di San Clemente al Laterano
€10
Day Trip Option #1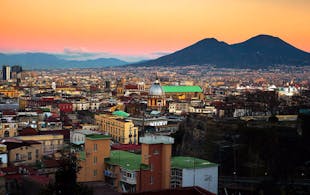 Day Trip Option #2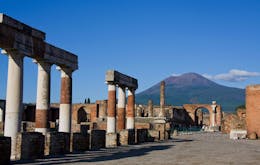 Day Trip Option #3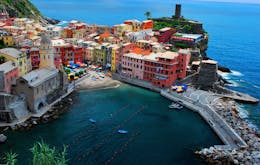 Rome to Amalfi Coast
€179
Morning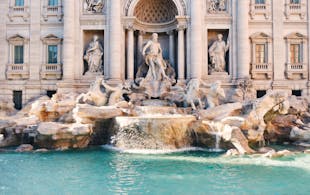 Afternoon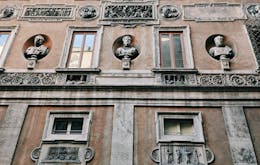 Evening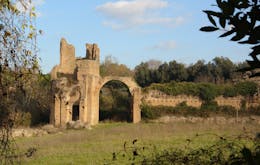 Rome in May: Seasonal Delicacies
--- Baccelli e Pecorino
A classic spring appetizer, Baccelli e Pecorino combines fresh fava beans with chunks of pecorino cheese, topped with extra virgin olive oil, a few red chili flakes, salt and pepper to taste. While a great side dish, the two main ingredients are often added to other classic dishes like cacio e pepe. Caprese salad
A simple recipe with slices of tomato and mozzarella cheese arranged alternatively on a serving platter. The salad is further dressed with salt, black pepper, fresh basil, olive oil and the balsamic reduction. The richness of the fresh spring produce, the mozzarella and the juicy tomato lends the dish its extra edge.
Where to eat: Hostaria Farnese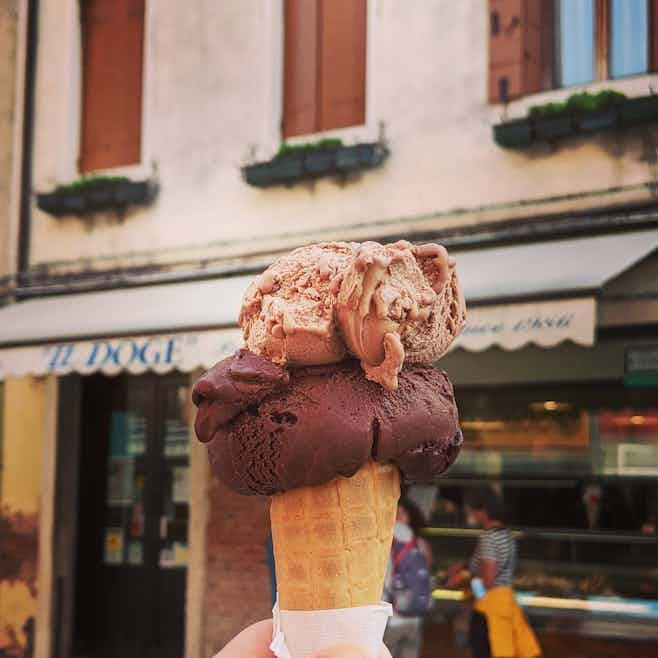 Italian Gelato
With the rise in temperature, locals and tourists start lining the gelato shops across Rome. Whether you pick traditional flavors such as pistachio or strawberry or some quirky flavors salted caramel, tomato and basil, leaving the city without trying their gelato might as well be a sin.
Where to eat: Gelateria Valentino Cacio e pepe
Nearly every Roman menu will have a version of Cacio e pepe. The classic recipe uses tonnarelli pasta cooked with Romano cheese and black pepper along with the starchy pasta water to create the creamy base sauce.
Where to eat: Flavio al Velavevodetto
Rome April Essentials
---
Rome Weather in May
The weather in May gradually shifts towards the higher side, indicating the approaching summer. With an average temperature of 20°C, the daily highs soars up to about 24°C, while the low touches 13°C. Expect almost 10 - 12 hours of sunshine per day with the average rainfall clocked at around 48mm.
Where to Stay in Rome during May
Accomodation in Rome is not a big hassle, the city is strewn with hotels, hostels, service apartments and airbnb's, ranging from luxurious to budget friendly. Also, with so many options, you can opt for an accommodation that is nearest to your itinerary.
Luxury Hotels: Hotel Hassler, Villa Spalletti Trivelli, Grand Hotel Parco Dei Principi, Portrait Suites
Mid-Range: Palm Gallery hotel, Mario de Fiori 37, Hotel Appia 442, Hotel Campo de' Fiori
Budget : Vatican Skyline, Hotel Grifo, Hotel Santa Maria, Hotel Central Lodge
What to Pack for Visiting Rome in May
While summer is still a month away, May starts heating up. Pack according to a summer trip, sunglasses, sun block, hats, scarfs, cotton pants or skirts, light- weight clothes. In addition carry a light cardigan or pullover as the mornings and late evenings could be windy and chilly. The eternal city is best explored on foot so surely carry a pair of comfortable walking shoes or sandals.
Getting Around Rome in May
As mentioned earlier, May is a good season to explore Rome with a rental bike and scooter rides. Apart from this the eternal city boasts a well-connected public transport system. With two metro routes labeled Linea A and Linea B, you can reach most major landmarks in and around the city. More active and further interconnected is Rome's bus service, all major routes also have regular night buses. Depending upon your stay in the city, travel passes and transport tickets are available that will give you unlimited access to most public transport within the city.
Tips for Visiting Rome in May
---
Cinco De Mayo in Rome - Don't forget to pack something Mexican in your suitcase, as the Highlander Pub organises a special event that is all Mexican. From their special edition Tex Mex Menu, filled with burritos, tacos and nachos to all kind on Mexican Drinks.
Free Days - On The first Sunday of every month all the state-run museums and archeological sites have free entry. As a result of which the most famous sites like the Colosseum would have hoards of crowd. This is the perfect time to explore the hidden gems of Rome such as Palazzo Altemps or Castel Sant'Angelo. Check out the full list of free sites at Rome Tourist Board website.
Rome's Rose Garden - The municipal rose garden located on the top of Aventine Hill opens in mid April and remains open till mid June. However, May is the best month to catch the said roses at their most beautiful and in full bloom.
Clothing restrictions - As such there is no restriction in terms of clothing in Rome, however whilst touring any of Rome's iconic churches requires respectful, modest clothing; shoulders, stomachs and knees should be covered.
Pre-book - While May is not the peak season for tourists, it still sees a fair amount of tourists and locals roaming around, all thanks to the multiple events that happen around the city. Book your tickets, passes in advance to skip the line at the ticket windows.
Explore Rome by Months
---
Ready to Visit Rome in May?
---
Here are some quick links to articles that will make your Roma vacation all the more special !