Have you ever been lost in the wild? Or found yourself in a spot where you weren't able to light up a fire or build an emergency shelter? The Bear Grylls Explorers Camp in Ras Al Khaimah allows you to rekindle your adventure spirits through adrenaline-inducing activities to survive in the wild. It is run by a team of professionals trained by famous British adventurer Bear Grylls. Based on Bear Grylls' dynamic methods and techniques learn all the tricks to survive in the wild in this camp. Here's what the camp has to offer and handy tips for your next adventure.
Bear Grylls Explorers Camp
Essential Information
---
Things to know
Best time to visit - Weekdays
Suggested duration - 24 Hours
Launched in - March 3, 2021
Closest Bus Stop - Ras al Khaimah bus station
Opening Hours
• Sunday: 9 AM – 5 PM
• Closed on Mondays and Tuesdays

Must-do things nearby
Jebel Jais Flight
Mountain Climbing Via Ferrata
Jebel Jais Viewing Deck Park
Jais Sky Maze
Address
Bear Grylls Explorer Camp,
Jebel Jais, Ras Al Khaimah
Get Directions
Why Visit Bear Grylls Explorers Camp
---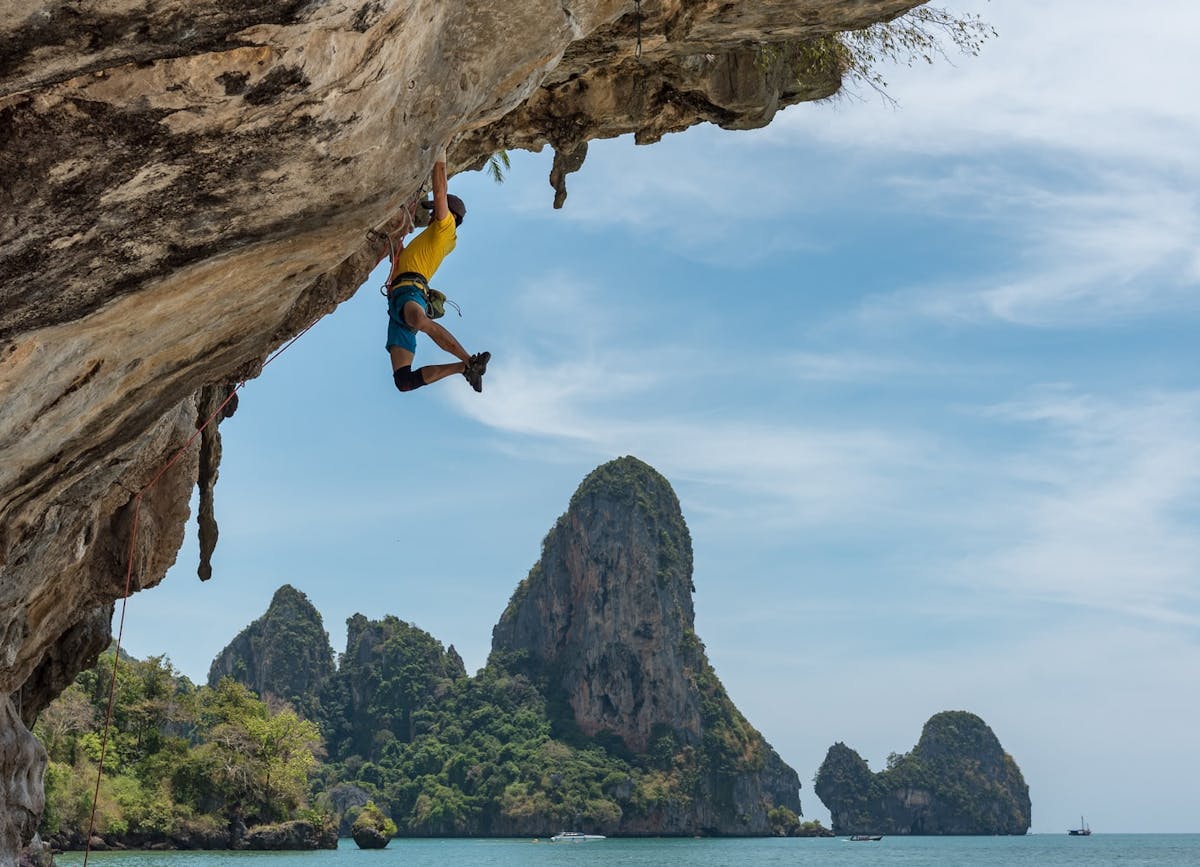 If you find yourself lost in the wilderness, you can make it through with well-versed survival techniques. Learn them at Bear Grylls Explorer Camp, designed for all ages by the pro himself. The camp is at UAE's northernmost emirate- Ras Al Khaimah and is the latest adventure offering in the region. Take this perfect chance to learn the necessary skills required to survive in unfriendly environments.
What to expect?
Build a fire without using matches
Create makeshift shelters
Learn to whittle twigs
Treat injuries
Acquire the skill of navigating wild terrains
Learn to signal for help when lost
Discover how to survive in extreme weather conditions
Take this experience a step further with an overnight stay at the camping cabins, located in the towering mountains of Jebel Jais.
Who is Bear Grylls?
---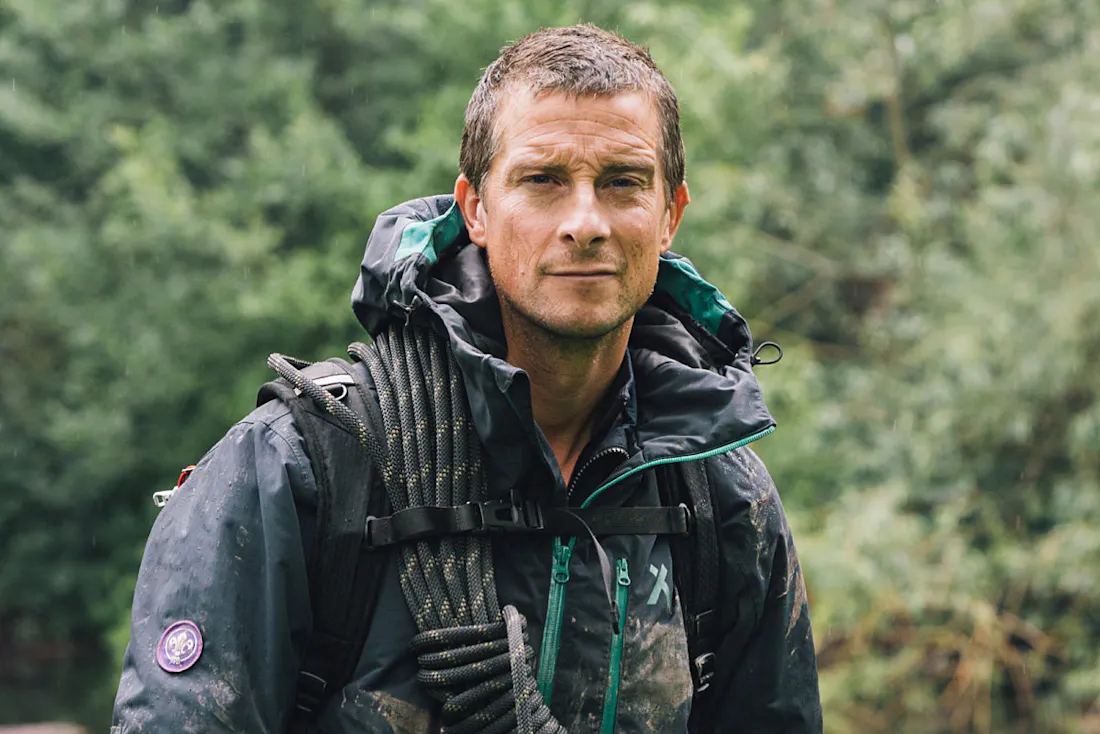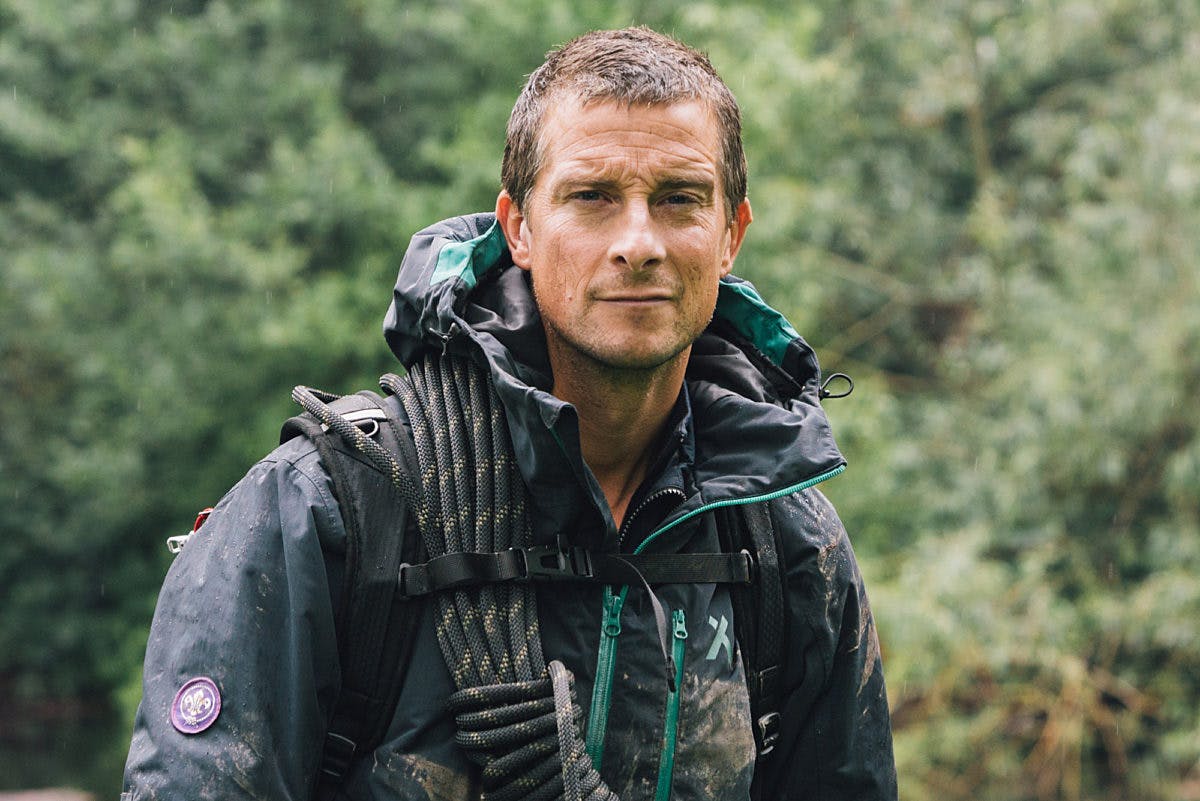 Bear Grylls is one of the most recognized faces of survival and outdoor adventure. His love for exploration started at an early age. After having starred in many award-winning shows like Man vs. Wild, reviewing awards from personalities like Barack Obama, Bear Grylls has come up with something for outdoor enthusiasts.
Using his years of experience in the wild, he has designed the camp in UAE. Run by a team of instructors who've trained at the Bear Grylls Survival Academy, it offers a range of intense survival courses that fits all ages.
Survival Courses at Bear Grylls Explorers Camp
---
Learn practical life-saving skills required to survive in the wilderness with this course. Become resourceful and calm under pressure and get the hang of sourcing food and water locally and the techniques of knotting. This course preps you with basic survival skills in under 24-hours!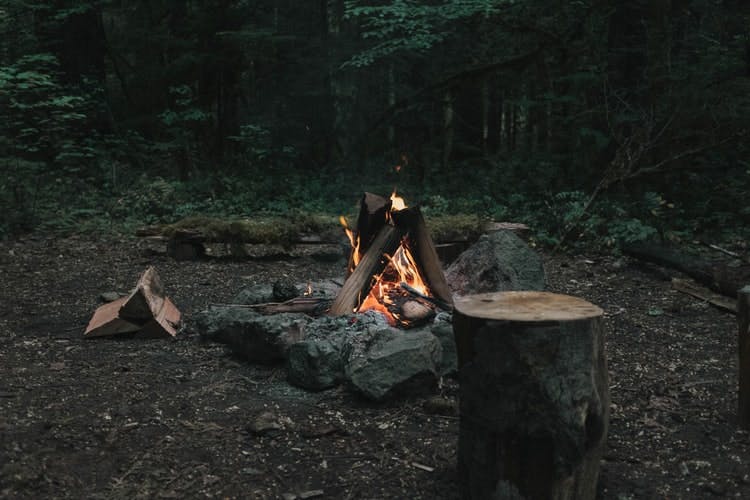 2

Family Primal Survival Adventure
Guided by trained experts, this course is spread over two days. Parents and children alike can learn Grylls' famous survival techniques such as building a fire or an emergency shelter, navigating at night, knife skills, water purification, extreme weather survival, and more! You will get an entire day to put them to use.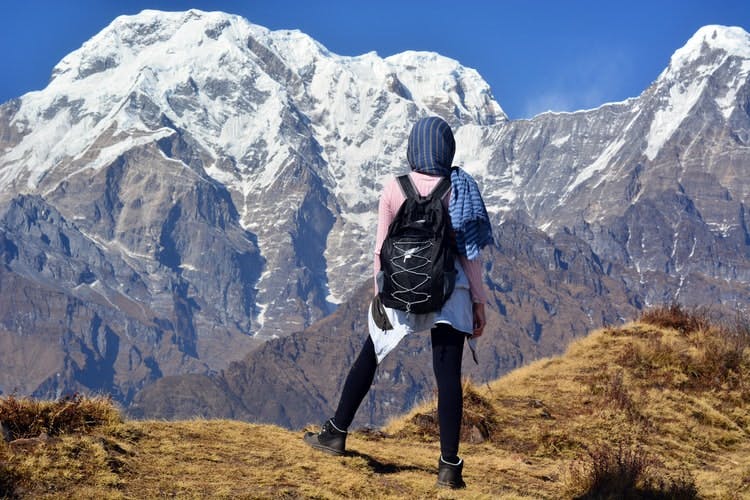 This fast-paced 4-hour course will teach you the basics of any survival situation. It includes remembering your priorities, acting calmly. You will learn to put into use the golden rule: Please Remember What's First (P for protection, R for rescue, W for water, and F for fire and food.)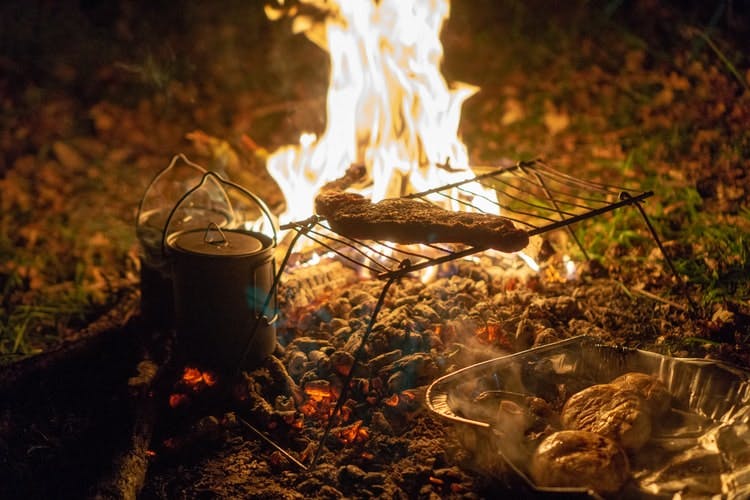 This is another one-day complete survival course that will leave you exhausted. The course will take you through entire skills sets and make you apply the same during your exercises. By the end of the day, you will be set to traverse in the wilderness.
Bear Grylls Explorers Camp Tickets
---
With a wide range of adult and family courses, also fit for children, you'll have an understanding of knotting tricks, building an emergency shelter, finding water, searching for food, or signaling the or help, by the end of the course. Based on the survival course you opt for, Bear Grylls Explorers Camp tickets range from AED 450 - AED 1600.
Camp Cabin Accommodation
Cabin in the woods experience!
---
Apart from the training, Bear Grylls Camp offers a recycled cabin experience. These are perfect for anyone looking to spend a night among the rugged peaks of Jebel Jais. Each cabin is a shipping container redesigned to suit a double bed and an attached bathroom. Additionally, the cabins have a refrigerator, an aircon, a catering box with basic cutlery for private BBQs. Choosing the cabin accommodation will make for a unique outdoor camp experience with your family!
Insider Tips For Your Experience
---
The camp site is located in a mountainous terrain. All the courses are designed for an outdoor experience, so make sure to wear appropriate clothes and a comfortable hiking boot to prevent injuries.
Dog owners can bring their dogs to the camp. A maximum of 2 dogs per cabin is allowed. Your dog should be sociable and toilet trained and must be kept on a leash at camp.
There are activities like trekking, rock climbing, bouldering, abseiling, e-bike rentals and more, that visitors can opt for.
Plan your visit and book your tickets in advance to avoid any end-moment hiccups. Check the weather conditions for the chosen day and pack accordingly.
If you are planning a day trip, shortlist the activities you'd like to do beforehand. This will save you a lot of time!
You may bring your own food and drink. If you are staying for a night, you can even cook in the barbecue areas.
Visiting Bear Grylls Explorers Camp
---
Opening Hours
Wednesday - Sunday: 9 AM – 5 PM
Closed on Mondays and Tuesdays
Cabin timings: Check-in is 3 PM and check-out is 11 AM.
Getting There
Train
Take the Red Line at Nakheel Metro Station to Dubai Deira Terminal. Buses from C-19, C19, or C26 to travel to Ras al Khaimah Bus Station. Then, catch a taxi from there to Bear Grylls Explorer Camp.

Bus
Bus 17, C-19, and C-26 will take you to the Ras al Khaimah bus station. Take a taxi from there to Bear Grylls Camp. It will take not more than an hour.


Amenities
Cabins for an overnight stay, Camp Shop, BBQ pit are available at the venue.
Requirements
Minimum weight 25 kgs or 55 lbs
Maximum weight 115 kg or 252 lbs
Minimum height 1.25 m or 4'1"
Best time to visit
The best time to be at Bear Grylls Camp is in the early mornings. While afternoons can be a little warm, the courses here are designed to start in the early mornings. If you're choosing to stay overnight, be there by sunset to enjoy a BBQ.
Bear Grylls Explorers Camp Location
---
Dining Near Bear Grylls Explorers Camp
---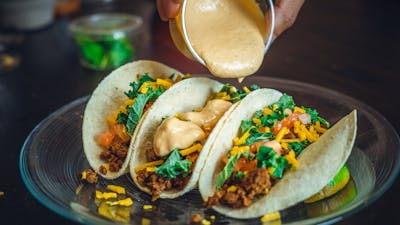 Waldorf Astoria Ras Al Khaimah
Located almost 70 km from Bear Grylls Explorer Camp, Waldorf Astoria Ras Al Khaimah provides an ideal set up and delicious meals to compliment the views of Ras Al Khaimah. Enjoy pristine views of the Arabian shoreline while indulging in one of the nine stylish restaurants and lounges. Check the Waldorf Astoria Spa, a place where you can surrender your worries and restore your well-being.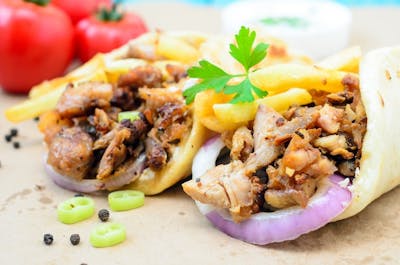 The Cove Rotana Resort
A beachfront resort, Cove Rotana offers a tranquil setting. Overlooking the azure Arabian waters, enjoy a wide array of dining at one of its seven restaurants. Beat the year-round sunshine and take a dip in one of the two infinity pools here. .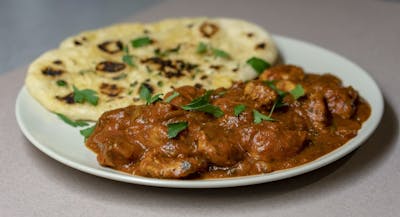 Mughal Suites
A deluxe hotel apartment, Mughal Suites is two minutes away from the beach. Laze by the pool and indulge in flavors from around the world. A must-try is the in-house Czech Pub serving shisha, exclusive European cuisine, and alcoholic drinks.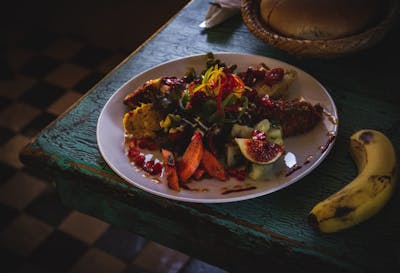 Ras Al Khaimah Hotel
Centrally located on top of the hill, Ras Al Khaimah Hotel has mesmerizing views of the corniche and the Hajar Mountains. Visit the Lobby Lounge for its intricate piano setting. With a cozy and intimate atmosphere, it is a great place to unwind.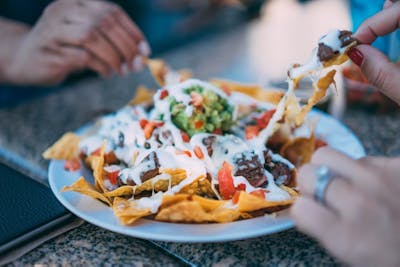 Puro Express
If you want a quick snack break after a cruising road trip from Dubai, look out for Puro Express. Located at the center of Jebel Jais Viewing Deck, it offers light bites like pastries, pizza, salad, and beverages. Enjoy the views of the Hajar mountains and enjoy its outdoor seating.
FAQs About Bear Grylls Explorers Camp
---
What is Bear Grylls Explorers Camp?
How much does it cost to go on an adventure with Bear Grylls?
Where is Bear Grylls Explorers Camp?
How to get to the Explorers Camp?
Where can I get Bear Grylls Explorers Camp Tickets?
What are the requirements for Bear Grylls Camp?
Can kids participate in Bear Grylls Camp?
What should I bring to the Camp?
Do they give a survival kit at the Explorers Camp?
Do I get a certificate for completing the course at Bear Grylls Explorers Camp?
How much does Bear Grylls Explorers Camp cost?