Ski Dubai is UAE's largest snow park and a one-of-a-kind destination in the cosmopolitan city. Ski Dubai is one place to meet all your mountain adrenaline needs, whether it is by skiing or by snowboarding. Get ready to have your adventure meters on overdrive here, because there's no shortage of activites, games and fun in Ski Dubai - bobsleds, skiing slopes, a ski lift and even penguins!
One of the best ways to explore Ski Dubai is by grabbing a Classic Snow Pass, also known as the Ski Dubai Polar Pass. It provides unlimited access to the entire Snow Park, and also includes multiple rides! Read on to know everything about the Ski Dubai Snow Classic Pass.
Ski Dubai in a Nutshell
Tobogganing hills, an epic chairlift, the world's first sub-zero zip line and more, Ski Dubai hosts an array of attractions, including the amazing opportunity to interact with penguins. Home to King and Gentoo penguins, the park offers guests several activities to interact with these incredible birds. One of Ski Dubai's newest experiences - the chance to swim with penguins! After you've had your fix of playing in the snow, be sure to warm up with a cup of Avalanche Cafe's famous hot cocoa.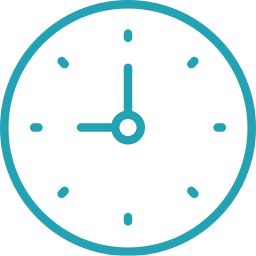 Hours
Sunday - Wednesday: 10:00 AM - 11:00 PM
Thursday: 10:00 AM - 12:00 AM
Friday & Saturday: 9:00 AM - 12:00 AM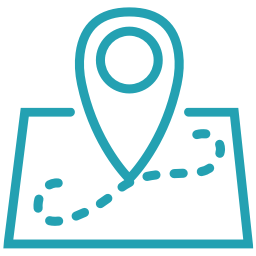 Address
Mall of Emirates, Sheikh Zayed Rd - Dubai, UAE
Get Directions
Ski Dubai Snow Classic Pass Price✪
All day access to park and rides, single rides on the Mountain Thriller and the Chairlift, Unlimited rides on Zorb, March of the Penguins through the Snow Park and winter gear.
Actual Price - AED 273
Headout Price - AED263
Navigate Your Ski Dubai Snow Classic Pass Guide
What is the Ski Dubai Snow Classic Pass?
---
The best way to experience Ski Dubai is with this Snow Classic Pass. Formerly known as the Ski Dubai Polar Pass, it provides access all the major rides and sections of Ski Dubai, making it perfect for a fun visit with family and friends. Here's why the Snow Classic Pass is awesome:

• A full day at Ski Dubai's Snow Park.
• One ride on the Chairlift, where you get panoramic views of the SnowPark.
• One ride of the mountain thriller, a ride sure to get your adrenaline soaring.
• Multiple rides on the Giant snowball, Snow bumpers and tubing guns, toboggans and runs down the slope.
• Watch the March of the Penguins.
• Free rental of all winter wear necessary within the park.
• Get 20% off on Food and beverages at North 28 Cafe. Collect your meal vouchers at Ski Dubai.
Ski Dubai Snow Plus Pass
Alternatively, if you're looking to get your fill of everything that this winter wonderland has to offer, we recommend opting for the Ski Dubai Snow Plus Pass. This pass not only includes all the activities of the Snow Classic Pass, but gives you an additional choice to choose one out of four different activities at Ski Dubai. These four activities include:

• 40 Minute penguin encounter
• Discovery Skiing session
• Discovery Snowboarding session
• Two passes on the Snow Bullet Ride
Apart from these activties, you also have the below perks with the Polar Express Pass
• Enjoy free rental of all winter wear necessary within the park.
• Watch the March of the Penguins that happens multiple times a day
• 20% Off on Food and Beverages at North 28 Cafe. Collect your meal vouchers at Ski Dubai.
Activities At Ski Dubai
Ski Slopes
Try indoor skiing in Dubai amidst the sweltering heat of the city. Glide through fresh snow on the five different slopes at Ski Dubai. Whether you're a beginner or an expert, there's a slope for you at Ski Dubai. Don't worry about not learning skiing, you can take ski lessons from the experienced teachers at the Ski Dubai Ski School.
Snowboarding
Snowboarding is one of the most popular sports that can be enjoyed at Ski Dubai. There's professional guidance for novices and slopes for experts to enjoy. There are also lessons in the Ski School. Enjoy a 2-hour snowboarding session at Ski Dubai to make the most of your day.
Chair Lift
What's the best way to enjoy Ski Dubai? From the sky of course. Take a ride on the chair lift to get unparalleled views of Ski Dubai. One ride on the chair lift is included in the Snow Plus Pass.
Mountain Thriller
This is Ski Dubai's bobsled. Did you always want to rush down a mountain slope and feel the wind on your face? The Mountain thriller starts from the highest point in Ski Dubai and you can enjoy a fast downhill ride. The Snow Classic Pass allows one Mountain Thriller ride.
Zorbing
Another unique adventure activity to try at Ski Dubai is Zorbing. Imagine a giant transparent ball. And now imagine gently rolling down a slope while being inside it! What a thrill. When at Ski Dubai, go zorbing down the snow-covered slopes for an absolute fun time.
Snow Tubes
Enjoy a thrilling ride in slides called Snow Tubes. With the Snow Classic Pass, this is open for unlimited rides. This slide ride is absolutely magical as you make your way through the slopes.
Snow Penguins
The star attraction here is the Penguin Encounter at Ski Dubai. The March of the Penguins is a display for everyone. For more intimate experiences, opt for the 40 minute penguin session in the Snow Classic Express pass where you can get close to the penguins and even see them swim. You can also choose to book the penguin encounter separately.
Snow Bullet
The Snow Bullet is Ski Dubai's very own zipline which allows you to fly down the hill side. The Snow Bullet is 16 meters above the ground. Enjoy this adrenaline filled ride for 150 meters.
Ski Dubai Tickets
---
All Ski Dubai tickets can be purchased directly through the Ski Dubai website, or, in person at the park's entrance. We recommend booking your tickets on Headout to receive highly-discounted tickets to Ski Dubai Snow Park, which also include an additional cashback of 5% and offer flexible cancelation.
Ski Dubai Rules and Regulations
---
Available Facilities
The following are available at each of the parks:
Dress Code
Ski Dubai Snow Park provides guests with all the gear needed to stay warm, including disposable socks, jackets, winter trousers and snow boots. When you book with Headout, there is no additional rental price for any of the clothing items listed above. They come free, as a part of your ticket. Hats and gloves, however, are not included so plan ahead to bring your own.
Getting to Ski Dubai
---
Ski Dubai is located in Dubai's Mall of Emirates, on Sheikh Zayed Road.
By car
Mall of the Emirates is located in the heart of 'New Dubai', at interchange 4 on Sheikh Zayed Road. As you approach interchange 4, you will be able to spot the distinctive Ski Dubai slope on the west end of the Mall.
If you're driving in from Dubai, a new approach road provides direct access to the centre. If you're coming from Abu Dhabi, simply follow the signs for the right turn to the Mall just before the 4th interchange.
By Bus
To reach Mall of the Emirates, you can take the F29, F30, F33, F35, J01, 81, 93 and 105.
By Metro
Ski Dubai can be reached on the Metro's red line. Mall of the Emirates Metro link is located on the first floor above Carrefour.
Parking
Located at the Mall is a 4-tiered car park with over 7,000 covered parking bays. Parking aisles are electronically monitored for available spaces.
Parking aisles are colour coded to ensure that you are able to easily find your way back.
FAQs: Whale Watching In Sydney
---
Ski Dubai is an indoor ski resort with 22,500 square meters of indoor ski area. The park maintains a temperature of -1 degree to 2 degrees Celsius throughout the year. It is a part of the Mall of the Emirates, one of the largest shopping malls in the world, located in Dubai, United Arab Emirates.
For Snow Park: Adult 140 AED/ Child 130 AED; for Ski Slope (2 hours): Adult 200 AED/ Child 170 AED; Ski Slope Day Pass: Adult 300 AED/ Child 275 AED.
In a truly unique fashion, the snow is created by spraying a mist of water and compressed air, orchestrating a real-life snowfall every day. And it doesn't ever go to waste – the old snow is recycled and used for Ski Dubai's air conditioning system to help keep the venue cool.
A state-of-the-art zip line, which is 16 metres off the snow-covered ground, allows guests to be propelled 150 metres across Ski Dubai as skiers and snowboarders navigate their way down below. And take our advice, after Sport360° tested out this new ride, we can tell you all that it is fun.
But a full-day access pass to the slopes costs 305 dirhams (around $83) for adults and 280 dirhams (roughly $76) for children. The entrance cost covers admission to certain parts of the attraction, access to the chairlift ride and a voucher.
2 or 3 hours is sufficient. Dont forget to take gloves for oll the members of the family. over a year ago. I would say if you are going with your family and want to visit only the ski slope 2-3 hrs is good.
You must wear a full shirt and can also choose to wear your own socks which will fit you better, otherwise, they will provide free size socks and jacket. You will get big black boots which will help you to walk easily in the snow.