Want to beat the heat with some adventure in Dubai? Make your way to Ski Dubai, Dubai's indoor snow park. The Snow Park has 3000 square meters of fresh snow, games and everything to give you a break from Dubai's heat and the desert. You'll be surprised at the variety of activities here to keep you occupied. There are ski slopes, a chair lift, snowboards, zorbing, a slide and even a zip line. Plus unlimited fun building snowmen and rolling around in the snow.
One of the star attractions at Ski Dubai are their friendly penguins. Wait for the March of the Penguins, a delightful experience where they penguins walk in a coordinated sequence across different areas of the park. Here's what you need to know about the Ski Dubai Penguin Encounter.
Ski Dubai in a Nutshell
Tobogganing hills, an epic chairlift, the world's first sub-zero zip line and more, Ski Dubai hosts an array of attractions, including the amazing opportunity to interact with penguins. Home to King and Gentoo penguins, the park offers guests several activities to interact with these incredible birds. One of Ski Dubai's newest experiences - the chance to swim with penguins! After you've had your fix of playing in the snow, be sure to warm up with a cup of Avalanche Cafe's famous hot cocoa.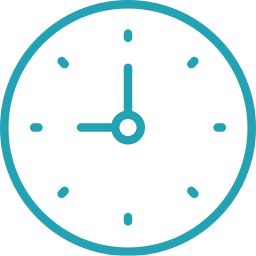 Hours
Sunday - Wednesday: 10:00 AM - 11:00 PM
Thursday: 10:00 AM - 12:00 AM
Friday & Saturday: 9:00 AM - 12:00 AM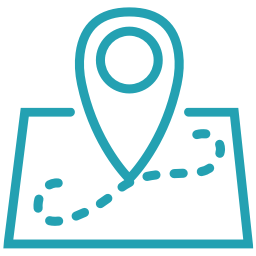 Address
Mall of Emirates, Sheikh Zayed Rd - Dubai, UAE
Get Directions
Ski Dubai Penguin Encounter Pass✪
Enjoy a 40-minute encounter with the penguins at Ski Dubai. Watch them closely and get the unique chance to interact with a couple of them.
Actual Price - AED 236
Headout Price - AED263
Navigate Your Penguin Encounter Ski Dubai Guide
The Penguins of Ski Dubai
---
Ski Dubai has two types of penguins, each with their own distinct habits and quirks. These two species of penguins are:
Gentoo Penguins
These penguins are the third largest penguins from all the penguin species in the world. These little creatures are distinguished by their bright orange beaks and the white streak on their heads. The Gentoo penguins feast on a diet of small fish and tiny sea creatures called krill. These penguins scavenge for pebbles and molted feathers to build their homes in Antarctica.
King Penguins
King Penguins are the second largest of all the penguin species. Their yellow and orange plumage is distinctive and stunning to look at. These penguins feast on squid and small fish. These penguins have grayish feathers as compared to the usual deep black.
Ski Dubai has a fully equipped and state of the art habitat for the penguins. They have their own private holding areas, a private pool, a top deck area with rocks. It is possible for visitors to enjoy swimming with the penguins and also enjoy seeing them swim underwater.
Get the Penguin Encounter Ski Dubai Pass
---
With this pass, enjoy a 40-minute interactive session with the friendly penguins at Ski Dubai. Learn about their behavior and habitat, and get the unique chance to meet-and-greet a couple of them!
You can also upgrade your ticket to the Ski Dubai Snow Classic Pass or the Ski Dubai Snow Plus Pass – these not only include penguin encounters, but also allow you to access all the major rides and attractions at Ski Dubai Snow Park. It's the ideal option for a fun day with family and friends.
What to Expect at the Penguin Encounters at Ski Dubai
Meet & greet with Penguins
This is one of the best programs that Sky Dubai can offer. In this, you get a chance to meet 2 penguins and interact with them. You can also watch the penguins as they swim underwater in their pool and play around with each other. There's also a 40 minute encounter with the penguins where you can learn about their lives and get close to the penguins. The park calls this a Peng Friend encounter. This can be booked for AED240
March with Penguins
The friendly penguins march around the snow park four times a day. This allows visitors to watch them as they walk around the snow park. The March with the Penguins is free of cost and can be enjoyed by any visitor who visits Ski Dubai. The timings for the March are: 2pm, 4pm, 6pm and 8pm every day.
NOTE: March With The Penguins is a free event that anyone visiting Ski Dubai can watch. No additional tickets are required.
Ski Dubai Tickets
---
You can purchase your Ski Dubai tickets online, or at the physical counter at the Mall of the Emirates. We recommend booking your tickets at Headout. Get highly-discounted tickets, additional cashback of up to 5%, flexible cancelation, and many more benefits.
You can choose to book your Penguin Encounter pass separately, or book passes that provide unlimited access to all major rides & attractions at Ski Dubai – which also includes the penguin encounter. Check out our best tickets below.
Ski Dubai Dress Code
---
Ski Dubai Snow Park provides guests with all the gear needed to stay warm, including disposable socks, jackets, winter trousers and snow boots. When you book with Headout, there is no additional rental price for any of the clothing items listed above. They come free, as a part of your ticket. Hats and gloves, however, are not included so plan ahead to bring your own.
Getting to Ski Dubai
---
Ski Dubai is located in Dubai's Mall of Emirates, on Sheikh Zayed Road.
By car
Mall of the Emirates is located in the heart of 'New Dubai', at interchange 4 on Sheikh Zayed Road. As you approach interchange 4, you will be able to spot the distinctive Ski Dubai slope on the west end of the Mall.
If you're driving in from Dubai, a new approach road provides direct access to the centre. If you're coming from Abu Dhabi, simply follow the signs for the right turn to the Mall just before the 4th interchange.
By Bus
To reach Mall of the Emirates, you can take the F29, F30, F33, F35, J01, 81, 93 and 105.
By Metro
Ski Dubai can be reached on the Metro's red line. Mall of the Emirates Metro link is located on the first floor above Carrefour.
Parking
Located at the Mall is a 4-tiered car park with over 7,000 covered parking bays. Parking aisles are electronically monitored for available spaces.
Parking aisles are colour coded to ensure that you are able to easily find your way back.
FAQs: Ski Dubai Penguins
---
Every student will get to be up close for a peek of the Snow Penguins at Ski Dubai actually swimming and playing underwater. During every Professor Penguin Program, the most promising students will be chosen to actually meet up-close and personal (and even touch!)
An indoor ski resort, Ski Dubai boasts not only ski slopes and jumps, but also a penguin zone that's home to a colony of adorable Gentoo and king penguins. The penguins can roam free within the sub-zero zone and are cared for and fed — with regular servings of fish — by a skilled team.
Go for a morning walk with the penguins inside Ski Dubai and then have breakfast at North 28 Restaurant! Every Tuesday and Thursday from 8:30 onwards, join us for a one-of-a-kind breakfast experience for you and your family.
In a truly unique fashion, the snow is created by spraying a mist of water and compressed air, orchestrating a real-life snowfall every day. And it doesn't ever go to waste – the old snow is recycled and used for Ski Dubai's air conditioning system to help keep the venue cool.
A state-of-the-art zip line, which is 16 metres off the snow-covered ground, allows guests to be propelled 150 metres across Ski Dubai as skiers and snowboarders navigate their way down below. And take our advice, after Sport360° tested out this new ride, we can tell you all that it is fun.
While you can purchase tickets directly at the entrance of Dubai Miracle Garden, it is suggested to make your reservation online to avoid overcrowding at the venue.
When it comes to the dress code for Ski Dubai, guests are provided with all the gear needed to stay warm. This includes disposable socks, jackets, winter trousers and snow boots. Ski Dubai provides outfit and equipment for all Slope packages.
The Penguin Cove is purpose-built and temperature-controlled to 'simulate the natural Sub Antarctican environment of the Gentoo Penguin'. The enclosure has plenty for the penguins to explore, and even a slide.