Nestled within the lush expanse of Singapore's iconic Gardens by the Bay is a world of blooms and colors, known as the Floral Fantasy. It is an indoor garden at Gardens by the Bay, featuring suspended flowers, diverse landscapes, a rain oasis, and a vivarium with poison dart frogs!
Opened in April 2019, Floral Fantasy is a key attraction at Gardens by the Bay, conveniently located near Bayfront MRT Exit B's tunnel.
Unlike Flower Dome, Floral Fantasy emphasizes creative flower arrangements and garden landscapes, with floral displays throughout the year and occasional special statues for special occasions.
Floral Fantasy In A Nutshell
---
Handy information
| | |
| --- | --- |
| ⏰ Suggested Duration: | 30 min |
| ☀️ Best Time to Visit: | Weekdays |
| 🎟️ Floral Fantasy Tickets | €8.14 |
| 🚙 Nearest Carpark Station: | Bayfront Plaza Carpark |
Things to know
Opened in: 2019
Area: 1,500 square meters
Temperature: 23°C to 25°C

Opening Hours And Address
Mon - Fri: 10.00am – 7.00pm
(Last admission at 6.30pm)
Sat, Sun & Public Holidays: 10.00am – 8.00pm
(Last admission at 7.30pm)

Address: Gardens by the Bay, Singapore 018953
Get Directions
How To Go To Floral Fantasy
---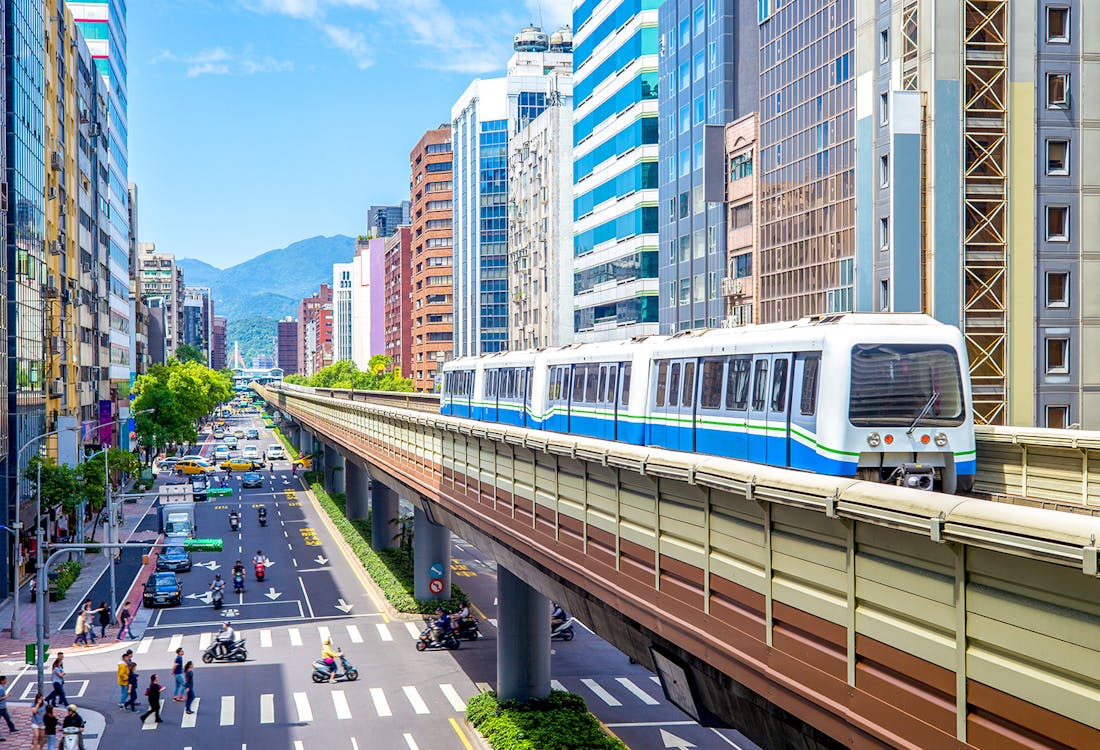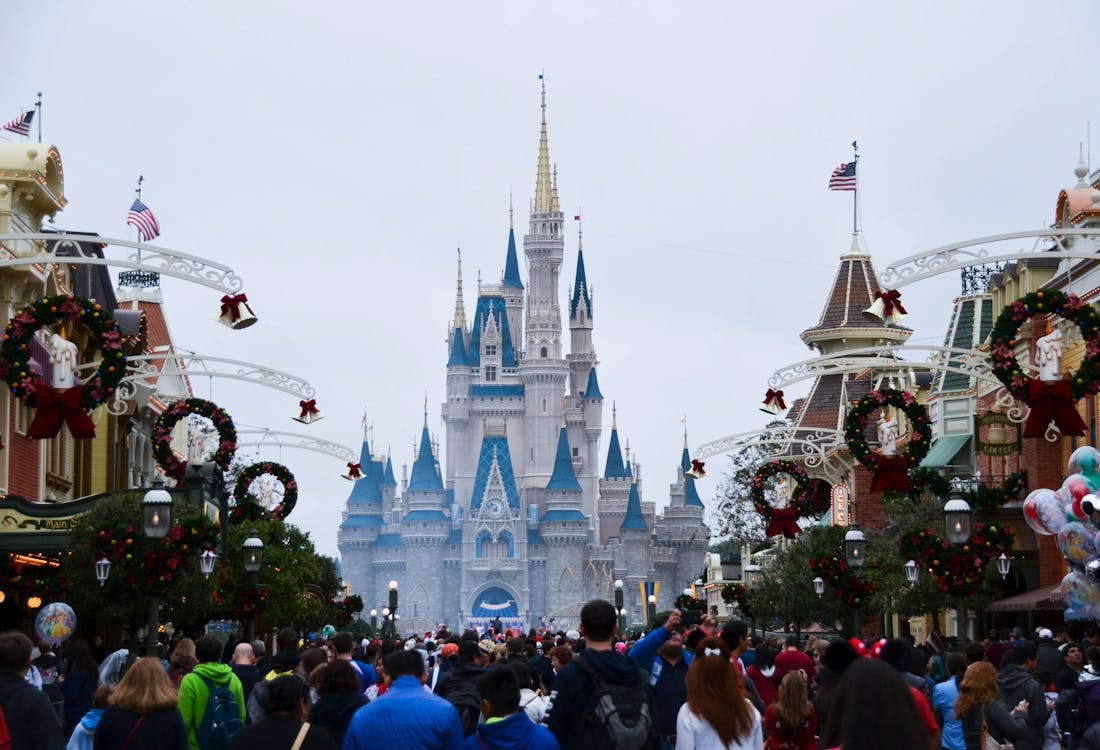 By Taxi/Car: Head to Bayfront Pavilion and then walk a short distance. The nearest carpark is Bayfront Plaza Carpark.
MRT (Circle Line or Downtown Line): Alight at Bayfront MRT Station, Exit B. Walk through the underpass tunnel and follow signs to Floral Fantasy.
MRT (Thomson East Coast Line - GBTB MRT Station): Alight at Gardens by the Bay MRT Station. Note that it's about a 1.5km, 15-minute walk to Floral Fantasy.
By Bus: Take buses 97, 97e, 106, 133, 502, 502a, 518, or 518a. Alight at Bayfront Stn Exit B/MBS. Use the lift to the linkbridge, passing through Marina Bay Sands Lobby. After the Overpass, take the escalator down and walk a short distance to Floral Fantasy.
What All To See At Floral Fantasy
---
Floral Fantasy boasts four distinct gardens – Dance, Float, Waltz, and Drift – each a testament to cutting-edge flower craftsmanship in an indoor, air-conditioned haven. From inverted hanging gardens to driftwood structures and concealed grottoes, these gardens promise a striking and lasting impact. The allure lies in their unique character: Dance dazzles with suspended blooms, Float showcases bubbling brooks, Drift features stunning South American orchids, and Waltz unveils lush rainforests.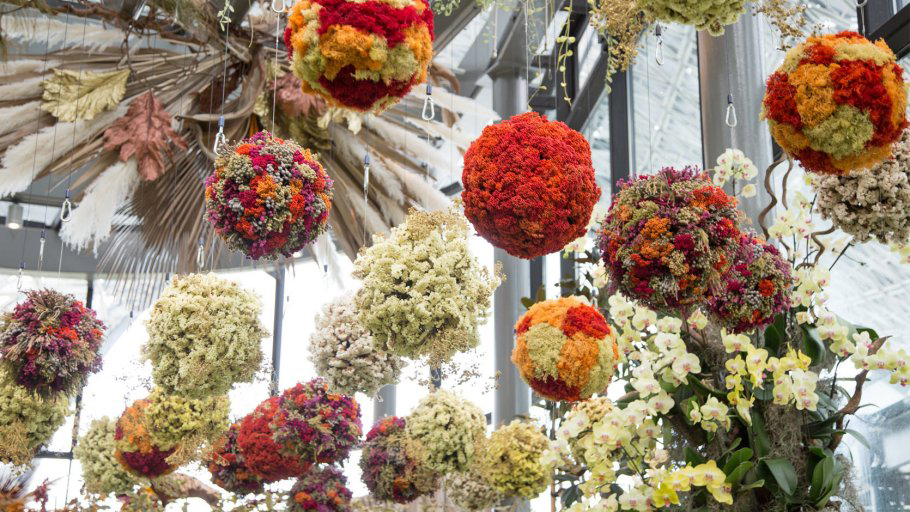 Your first stop - Dance
Dance, the initial among Floral Fantasy's four unique landscapes, unveils a mesmerizing canopy of vibrant-hued flowers. Suspended from the ceiling, these flowering plants establish an enchanting atmosphere in this floating garden. Their graceful, almost dance-like movements give the impression of flowers waltzing in mid-air. In this captivating segment, over 15,000 fresh flowers take center stage, with the color palette undergoing frequent transformations.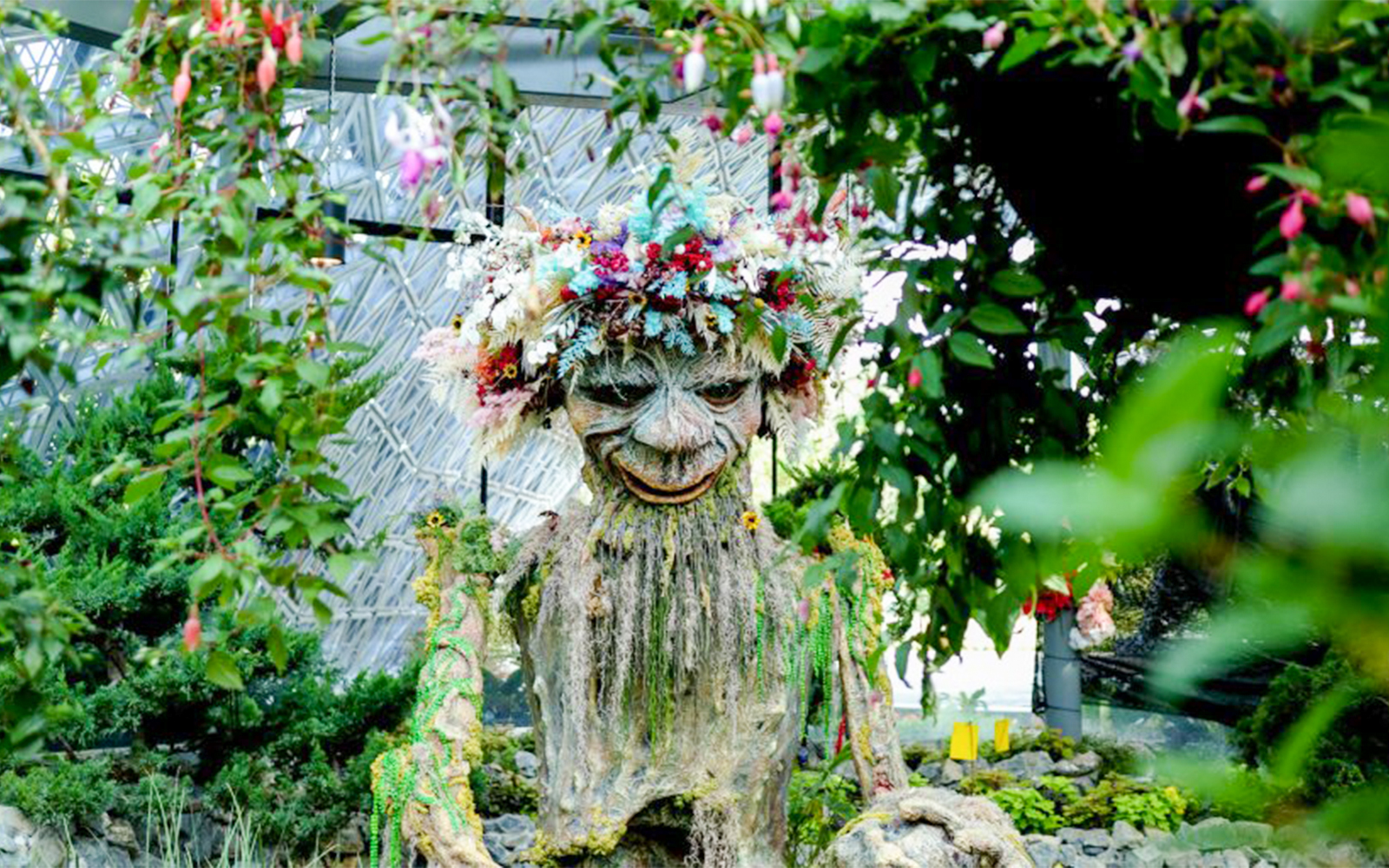 Next stop - Float
Float transports you to a realm where a gentle stream bubbles forth and delicate fuchsias dangle from above. The soothing ambiance by the water's edge, framed by an assortment of temperate trees and shrubs, offers a serene escape for the mind and soul. The display of trees, ranging from twisted to weeping forms, as well as the diminutive varieties, promises to captivate you with their remarkable diversity. Keep an eye out for Nobu, the garden's guardian, who subtly oversees his domain. Among the blossoms, nine fairies under his watchful gaze are a delightful find for those who look closely enough.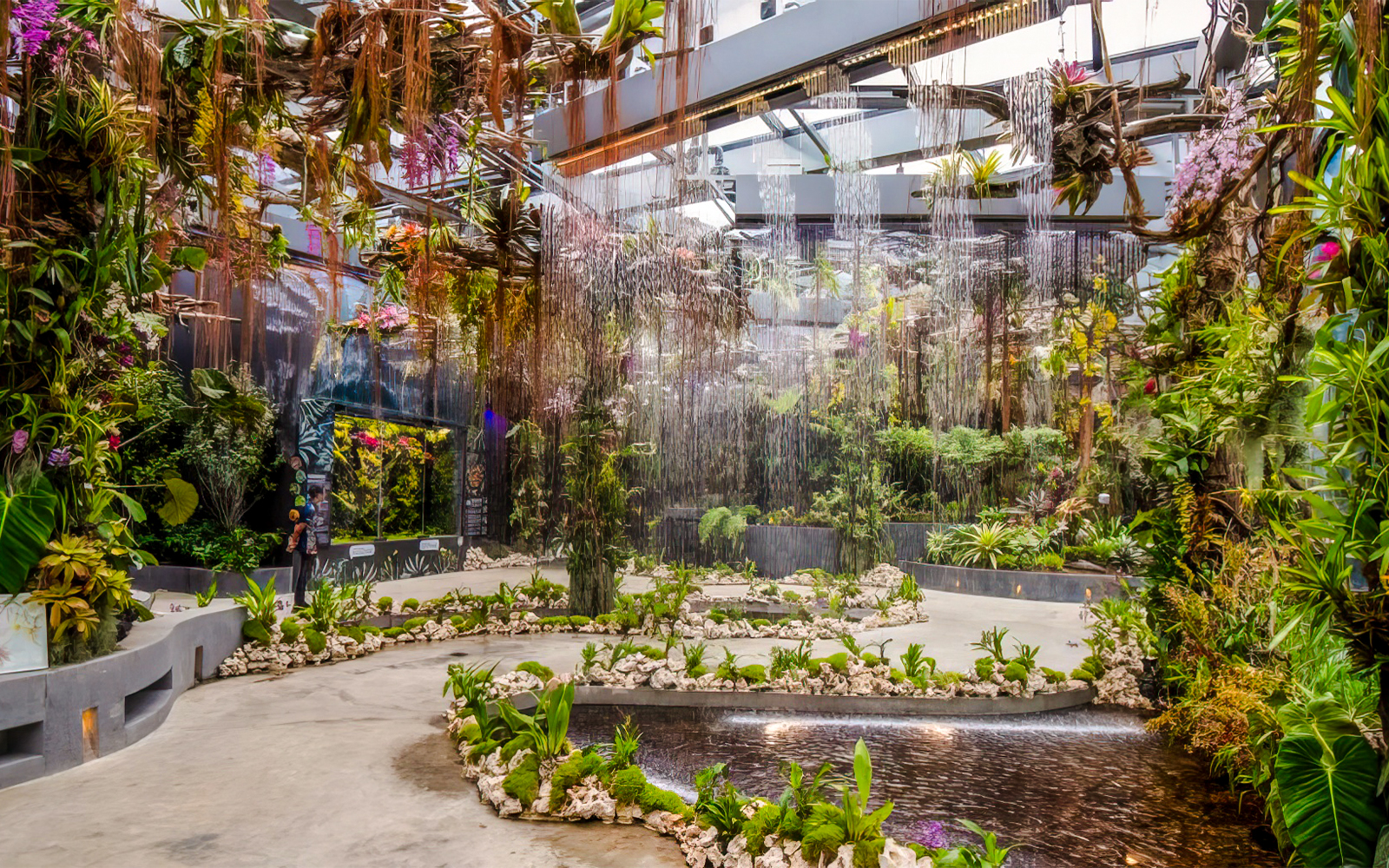 After that - Waltz
Waltz, designed as an artisan garden with a rainforest motif, invites you to wander amidst cascading sheets of water and the gentle touch of natural light. This experience is sure to elicit a sense of delight, as you find yourself immersed in what feels like a genuine wonderland composed of rocks, driftwood, vines, and orchids. While exploring, you'll come across a vivarium that houses poison dart frogs, enhancing the allure of this enchanting landscape with their vivid and striking hues. These frogs add an additional layer of fascination to the already captivating scenery.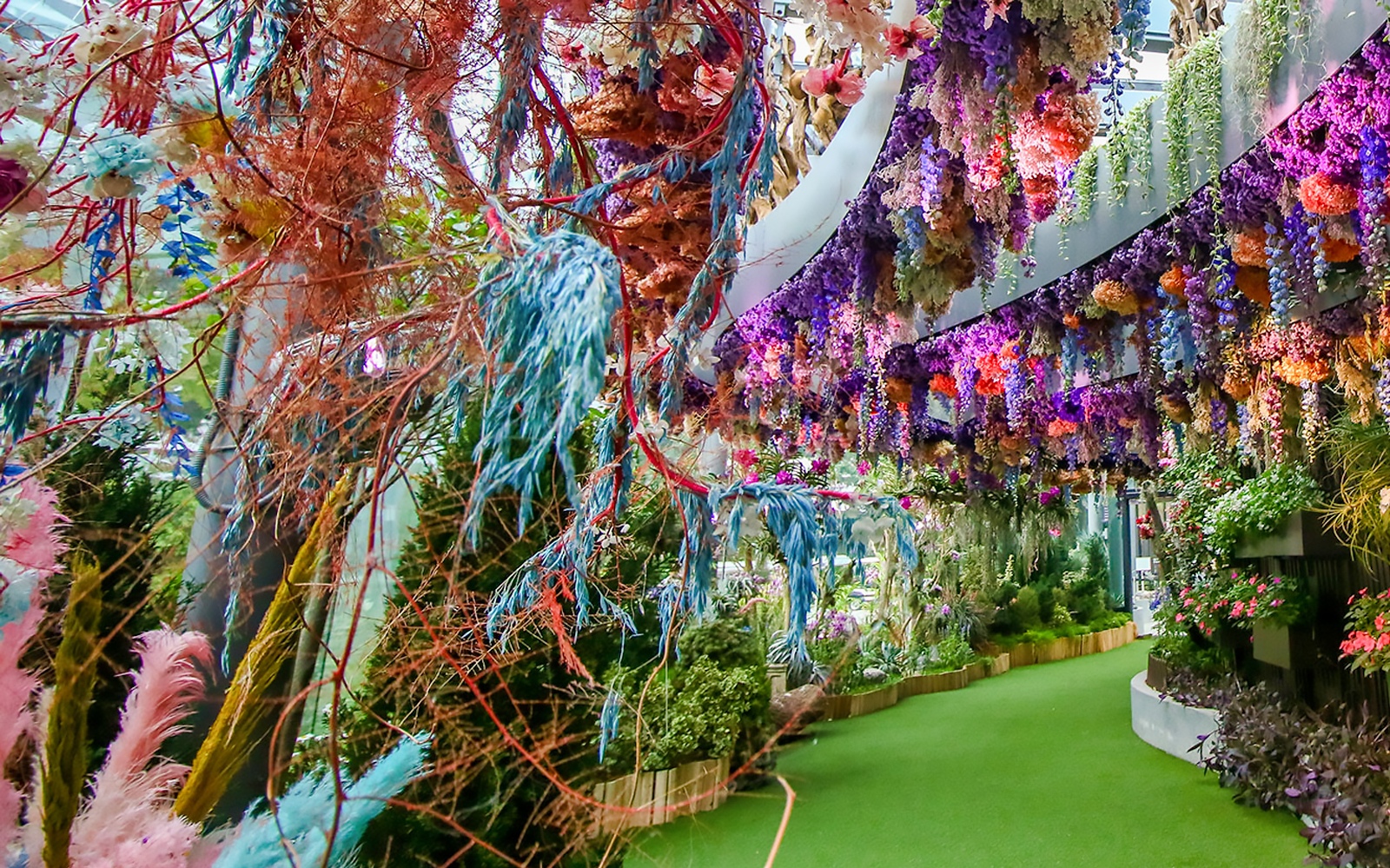 Then, you Drift
Drift, the ultimate garden landscape within Floral Fantasy, showcases a cave-inspired setting encompassed by terraced rock formations. Upon entering this cave, where a gentle mist envelops you, you'll be met with a captivating sight: an artistic arrangement of more than 50 species of captivating plants sourced from Central and South America. This extraordinary display, which includes begonias, huperzias, orchids, mosses, and ferns, is bathed in the gentle radiance emitted by glowworms.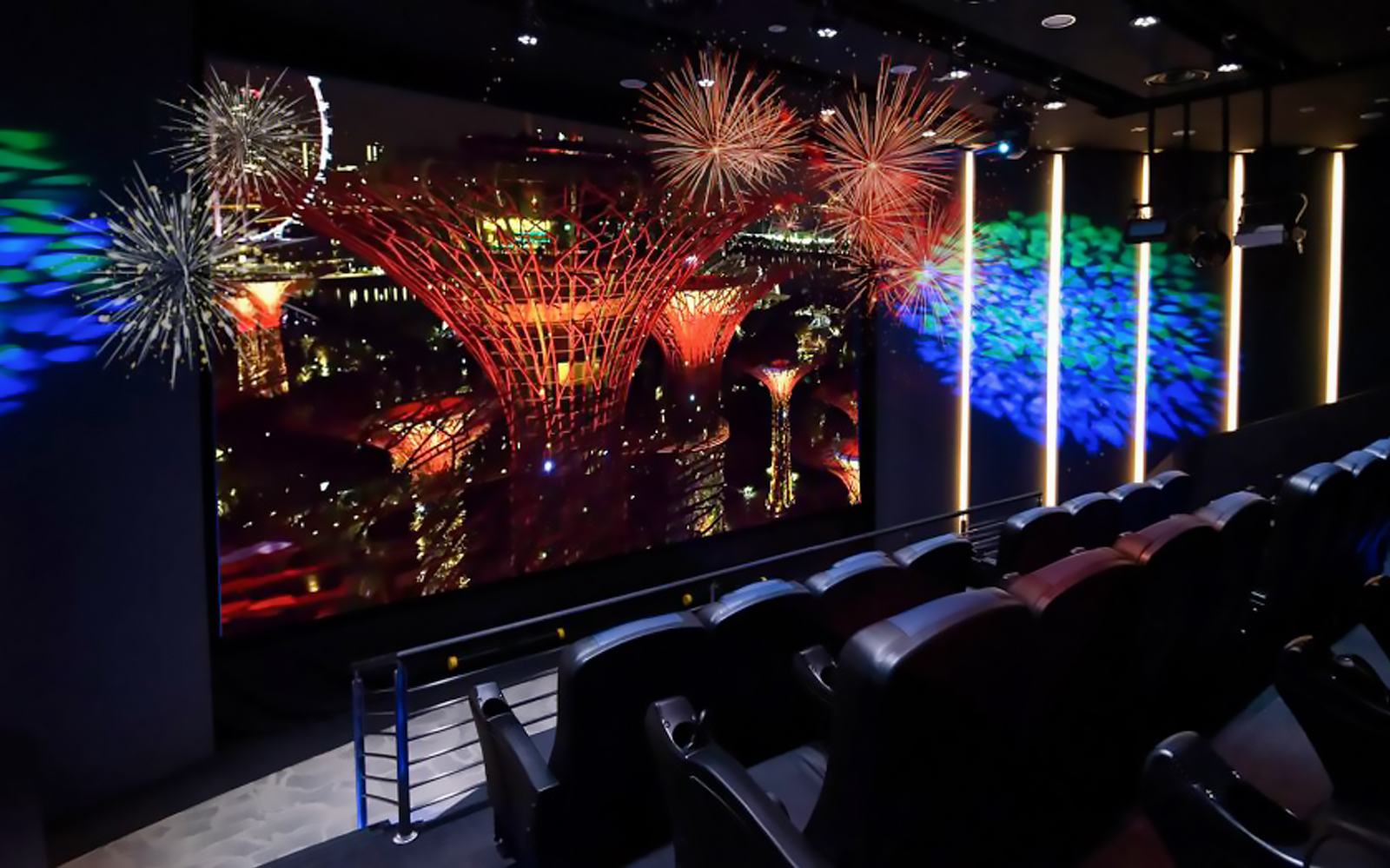 Finally, it's the Flight of the Dragonfly
Experience the world from a dragonfly's viewpoint as you soar through the expanse of Gardens by the Bay in an enthralling virtual reality encounter. This 4D movie serves as a captivating conclusion to your journey through Floral Fantasy, presented at the Fantasy Theater. The complete ride, encompassing the pre-show briefing, spans about 10 minutes.
Psst: Please note that if you visit during peak hours, a slightly extended waiting period for the show might be expected.
Recommended Gardens By The Bay Tickets
---
Instagram-worthy Moments
---
For those who enjoy capturing the beauty around them, Floral Fantasy is a paradise of photo opportunities. Every corner of this attraction is carefully designed to be visually striking. From the vibrant Petal Waltz display that features a stunning array of seasonal blooms, to the delightful hues of the Dance of the Drums installation, there is no shortage of Instagram-worthy moments waiting to be captured.
Tips To Note While Visiting Floral Fantasy
---
Due to its popularity, Floral Fantasy has limited capacity, so advance reservations for time slots are recommended.
Arrive on time with your ticket, as it's valid only for the specified period.
If bringing an infant, feed them outside as no food is allowed inside.
Numerous Instagram-worthy spots await; remember to bring your camera.
Gardens By The Bay - Floral Fantasy