Broadway is amongst the most popular tourist attractions in New York City and makes for a riveting experience. Of the 41 Broadway theaters currently active, some host Broadway musicals while others run Broadway plays. A Broadway play makes use of spoken dialogue to convey the story while musicals do it through song.
Any theatre aficionado will attest to the fact that Broadway plays are a class apart. Since there's no singing or dancing involved, there's an increased emphasis on acting, which is why Broadway plays attract name talents from the TV and film industry as well. Plays make up a major part of the Broadway experience and your New York City experience will be incomplete without watching one. Presently, some of the best Broadway plays include The Lehman Trilogy, The Crucible, To Kill a Mockingbird, Perfect Crime, The Minutes, Birthday Candles and more.
Excited for your first-ever Broadway play experience? We've put together a handy guide to help you find the best Broadway play for yourself, choose the right seat and more useful tips.
Broadway Plays Vs Broadway Musicals
---
On a fundamental level, Broadway plays and musicals are different because the latter employ song and dance to move the story forward while the former rely solely on dialogues. But this doesn't mean that musicals never have dialogues and Broadway plays are devoid of music. There are some plays, such as Brian Friel's Dancing at Lughnasa, that include choreography as well! Depending on what you want to watch, you can choose between Broadway plays and musicals; your experience will be fabulous no matter what!
Choosing The Right Broadway Play
---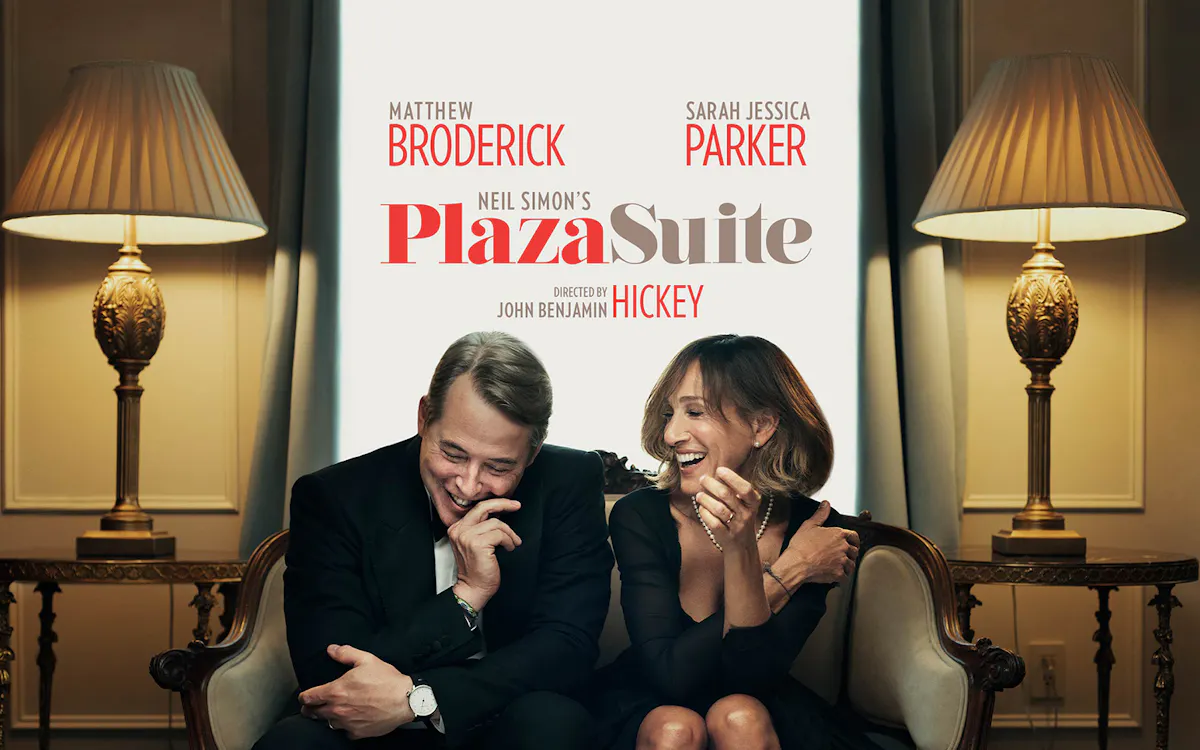 1. The Genre
The biggest consideration when choosing the right Broadway play to watch is the genre. There's a whole lot of variety available when it comes to Broadway play genres. Depending on your tastes and preferences, you can choose from a comedy, drama, political satire and many other genres. To get a good idea of what the play is about, read up the synopsis online and then make your pick. This will help you make an informed decision about the show and prevent any unpleasant surprises.
2. With Kids Vs Without Kids
Another important factor that affects the Broadway play you end up watching is who you're watching the show with. If you're bringing your kids along, you'll have to indulge in a bit more research to find a kid-friendly Broadway play. Plays are generally more adult-oriented than musicals in the themes they tackle so you'll have to be careful that the show you're watching with your kids is appropriate for all ages.
3. Picking the right seats
Your Broadway play experience also majorly depends on the seats you choose. Make a bad choice when booking your Broadway play seats and your overall experience will be majorly impacted. In general, for plays, you should try and get seats that are close to the stage. This is important because plays are about the actors' performance and if you're sitting too far in the back, you won't be able to watch and appreciate their performance.
4. Read critic reviews
When researching which Broadway play to watch, a great source of reliable information is critics' reviews. Given Broadway's popularity around the globe, it's reviewed by some of the biggest publications and channels. While reviews are often subjective, you'll get a fair idea of whether a show is worth your time or not by reading some reviews online.
5. Book Your Tickets In Advance
Broadway is home to some of the biggest theatrical performances in the world and tickets for both plays and musicals tend to sell out pretty fast. If you've finalized the show you want to watch, book your tickets online as soon as possible to confirm your seats to avoid the disappointment of a sold out show. Booking your Broadway play tickets online in advance also allows you to pick the best seats in the house and get amazing discounts and cashback offers.
Getting discounted Broadway Musical tickets
---
There are ways to get around buying tickets for Broaodway plays. In this section we shall take a look at how you can book tickets for Broadway plays for a discounted rate and where can you get them!
1. Online Apps and Websites
If you're looking for discounted Broadway play tickets, your best options are available online on apps and websites. There are numerous apps available online, including Headout, Ticketmaster, and more that offer last-minute Broadway play tickets at discounted prices. The great thing about booking your Broadway tickets online is that you can get the best seats in the house for some of the hottest shows of the season. Apart from apps, you can also find discounted Broadway play tickets on websites for individual shows.
2. TKTS
TKTS is an integral part of NYC's Broadway experience. Essentially booths offering discounted, same-day Broadway tickets, TKTS is a great option if you're looking for last minute deals. There are three TKTS booths in NYC, - Lincoln Center, South Street Seaport, and Times Square. The Times Square booth has been around the longest and attracts the most crowd due to its strategic location. If you're considering TKTS an option, check beforehand if the show you're planning to watch sells tickets on TKTS.
3. SRO & Rush tickets
SRO or Standing Room Only is the additional row at the back of the orchestra or mezzanine level. This row does not have any seats and patrons are expected to stand throughout the show. While cheap, SRO tickets should be your last option if you're looking for a good time at the theatre. You can also get discounted Broadway tickets through rush tickets. Sold as soon as the box-office opens in the morning, rush tickets are available for same-day, first come first serve seats that tend to sell out pretty fast. While cheap, rush tickets are difficult to get and you'll have to wait in line or even camp outside the box office if the play you want to watch is extremely popular.
4. Lottery
Another easy, entirely luck-based way to get discounted Broadway play tickets is by participating in the lottery organized by the theatre. Broadway Lottery is organized a few hours before the show opens at the theatre box office and if it's your lucky day, you'll get amazing orchestra seats at affordable prices. Certain theatres organize digital lotteries for your convenience as well.
5. NYC Attraction Passes
Specifically designed for tourists in NYC, attraction passes generally include access to some of the major landmarks and attractions in the city. There are passes available that include a Broadway show as well. Do your research online to find such attraction passes to make your time exploring the city a breeze. An attraction pass is also a great way to save money on entrance tickets for the places you visit. Check out the best NYC city passes.
6. Box Office
If none of the options above work, your last resort is to visit the box office in the hopes that tickets will still be available. Do note that if you do get tickets at the box office, the view most likely won't be great since only average seats would be left at that point and the ticket cost will be higher than what you would have paid online.
The Complete Broadway Plays List
---
Best Seats For A Broadway Play
--- The seat you pick has a major impact on how well your Broadway experience goes. A bad seat will keep you from experiencing a Broadway play in all its glory and will ruin your Broadway experience. To avoid this, you need to find the best seats for a Broadway play.
Now, all 41 Broadway theaters are unique and have a varying seat count and layout. This makes declaring a particular seat the best in the house a little difficult since each theatre has its own best seat. In general terms, though, the best seats for a Broadway play are located in the orchestra section. If money is not a concern, you should opt for middle seats in the first couple of rows of the orchestra. If you're on a budget, you can choose the middle seats in the middle-rear orchestra section.
Essential Tips For Watching Broadway Plays
---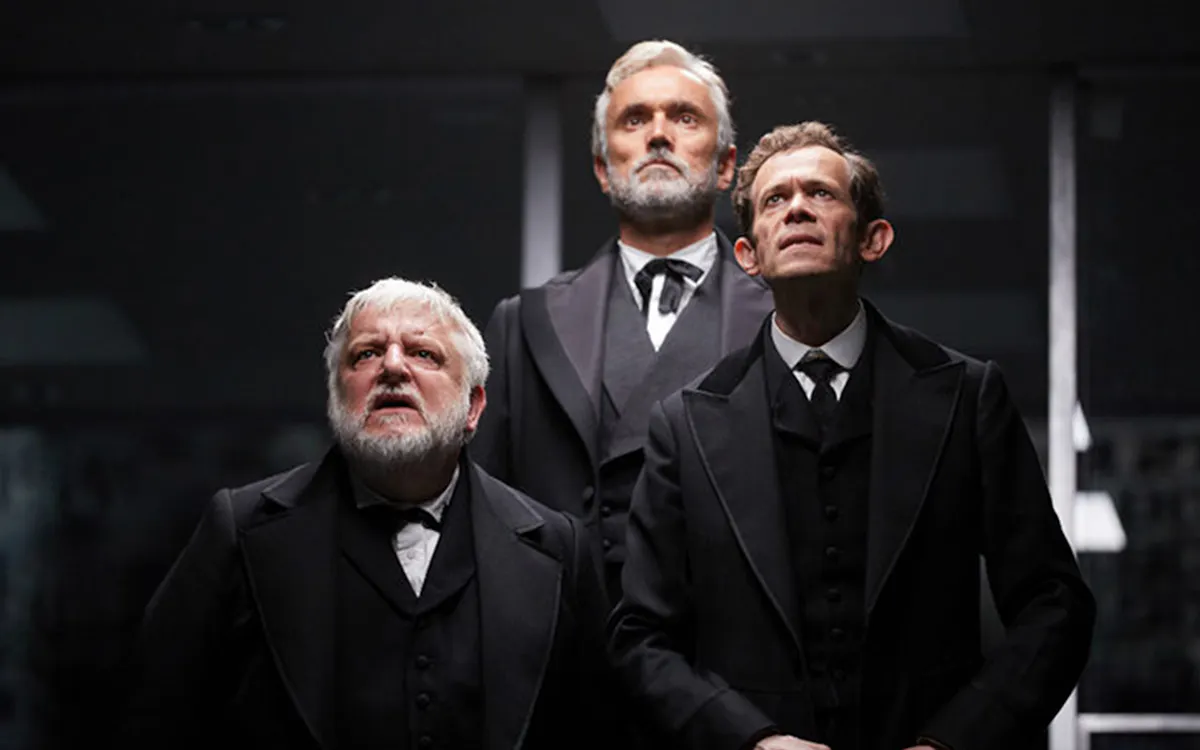 Always come on time: Plan to arrive at least 30-45 minutes before the start of the show. This is because there's generally a queue at the entrance for baggage check and you'll also need to find your seats in the pretty big theatre. Being early is also important because if you're late, you'll be seated at the discretion of the theatre staff.
Pre-sale Discounts:Lookout for pre-sale discounts on new Broadway shows. Most new shows are generally much cheaper than established hits like Hamilton and Dear Evan Hansen. Unless you're very particular about the show you want to watch, a new show is a great way to get discounted Broadway tickets.
Dress Code: While there's no dress code you need to follow when attending a Broadway play, people have started dressing up for the performance over the years. If you don't want to dress up, you can always wear jeans and a t-shirt and watch the performance comfortably.
Be Punctual: Make sure you arrive at the right door at least 45 minutes in advance. While some theatres have a designated entrance for will call tickets, many don't. To avoid standing in the wrong queue, speak to an usher who'll point you in the right direction.
Parking Spot: Finding parking in the Theatre District is an uphill battle and the paid parking spots are needlessly expensive. Avoid driving to the theatre at all costs and make use of New York City's stellar public transport network instead.
Photography is Prohibited: If you're planning on clicking pictures of your Broadway experience inside the theatre, don't. Photography and videography are strictly prohibited during a performance. If caught, your phone/camera will be seized and you might even have to leave the theatre.
Switch off Your Gadgets: Broadway is a professional level theatre and the performers give it their all when on stage. Alarms and calls during the performance can distract both the actors and the audience members. Make sure you turn off your phone or put it on airplane mode.
Wear Comfortable Shoes for SRO: If you have Standing Room Only tickets, you'll be standing for 90 minutes to two hours. To avoid discomfort, wear a comfortable pair of shoes.
Be Polite: Once the performance is done, don't rush out of the theatre. Stick around for when the actors make their curtain calls and appreciate their hard work by applauding them with the rest of the audience.
Plan a Trip: If you're visiting New York City, try and plan your trip around Broadway Week. While named Broadway Week, the event goes on for a month and lets you purchase two Broadway tickets for the price of one!
It's Okay to Ask for Autographs: If you're particularly moved by the performance of an actor, wait for them to make an appearance after the show ends. It's an iconic Broadway tradition to ask stars for their autograph when they exit the stage doors.
FAQs
---
What can you bring into a Broadway theatre?
What are the best plays on Broadway right now?
What do you wear to a Broadway play?
What happens if you're late to a Broadway show?
Is Broadway closed on Monday?
Are Broadway matinees cheaper?
Are Broadway lottery seats good?
What is the best time to get tickets at the TKTS booth?
More Broadway Guides
---
For more Broadway information, here are some helpful quick links!