A charming hub of Gothic architecture, Barcelona is the largest city of Catalonia and a major tourist destination. May signifies the start of the tourism season in Barcelona and is synonymous with clear skies and warm days, an ideal combination to explore the cultural vibe of the city. To beat the crowd and plan your itinerary around the many sights and attractions, start planning your trip and enjoy a relaxed holiday at this beachside city as there's a lot that one can do while in Barcelona. If you're looking to know more about visiting Barcelona in May, just read on!
What makes Barcelona in May special?
---
Start of the tourist season – Being the onset of summer, May is a beautiful time to visit Barcelona owing to its pleasant weather which is perfect for outdoor activities like sightseeing, heritage walks, and water sports.
Lots of fun and frolic – Barcelona hosts several musical events, outdoor parties and live performances in May which make it an exciting time for the locals and visiting tourists. One can explore the entire city on foot and indulge in exotic food and beverages along the way!
Best beachside fun – Barcelona in May is a haven for water babies and beach lovers. The sea has the perfect temperature for swimming all through the day, and one can also indulge in water sports activities at the beach.
Barcelona Weather In May
---
Barcelona in May boasts the perfect weather to explore this vibrant city to the fullest. With temperatures averaging between 20°C and 25°C, these warm days with sunny, clear skies are ideal for sightseeing, walking tours, water sports, and a lot more!
Barcelona in May: Things to do
---
An unfinished Roman Catholic church in the heart of the city, Sagrada Familia is prominent in Barcelona's skyline. It was designed by Antoni Gaudí and is a UNESCO World Heritage Site which is expected to be completed by 2026. Besides the breathtakingly beautiful architecture, the site also houses a Gaudí museum.
May Timings
May Timings: Daily, 09:00 AM to 07:00 PM
Museum Timings: Daily, 09:00 AM to 08:00 PM
Park Guell is a massive expanse of green that houses several enchanting structures envisioned by Antoni Gaudí and feels like the insides of a fairytale. In addition to being a UNESCO World Heritage Site, it is home to ethereal architecture such as Dragon Stairway, The Hypostyle Room, and The Nature Square.
May Timings
Daily from 8:00 AM – 9:30 PM
The home stadium of FC Barcelona, Camp Nou is the largest stadium in Europe with a seating capacity of over 99,000 people. Besides the stadium tour, fans and tourists can also get a real feel of the football club at the in-house museum here.
May Timings
Open daily except on match days from 09:30 AM to 07:30 PM
Match scheduled on May 12th 2019
The Barcelona Aquarium boasts of Europe's only oceanarium and has an underwater tunnel from which you can see live feeding of sharks. Along with 14 different themed aquariums that are home to several aquatic organisms, the place is a hit among families with kids.
May Timings
Weekdays: 10:00 AM to 08:00 PM
Weekends: 10:00 AM to 08:30 PM
Casa Mila or La Pedrera as it's commonly known owing to the open-air quarry like appearance is a modernist building that was the last private residence designed by Antoni Gaudí. Also a UNESCO World Heritage Site, this emblematic building is a work of art that needs to be experienced!
May Timings
Open Daily, 9:00 AM to 08:30 PM
Night tour: 9:00 PM – 11:00 PM
Considered Antoni Gaudí's masterpiece, Casa Batlló is actually a renovated modernist monument. The theme of the building is inspired by the Mediterranean sea, and you'll see several hues of blue throughout. A legendary roof, well-designed ventilation system, and intriguing interiors make it a deserving UNESCO World Heritage Site.
May Timings
9:00 AM – 9:00 PM
Poble Espanyol is a recreated village in the heart of Barcelona that serves as an ode to Spanish heritage and culture. This open-air museum houses several art installations, crafts made by local artisans, scaled-down Spanish buildings, and a host of restaurants!
May Timings

Monday: 9:00 AM – 8:00 PM
Tuesday/Wednesday/Thursday/Sunday: 9:00 AM – 12:00 AM
Friday: 9:00 AM – 3:00 AM
Saturday: 9:00 AM – 4:00 AM
A trip to Montserrat is an indulgence for golf lovers as you can play 18 holes in a quaint vineyard and then taste some premium wines in addition to having a Catalan lunch. A private swimming pool and paddle tennis are also up for grabs while exploring the grounds of the converted 10th-century medieval castle.
May Timings
8:45 AM onwards
A trip to Spain would be incomplete without witnessing the exceptional performance of the Flamenco art form. Visit Flamenco Barcelona for an exciting experience in a remodeled theatre, complete with excellent acoustics and lighting that will take you on a musical high.
May Timings
Open Daily, First show timing: 07:30 PM
Second show timing: 09:30 PM
Barcelona in May: Events to Look Out For
---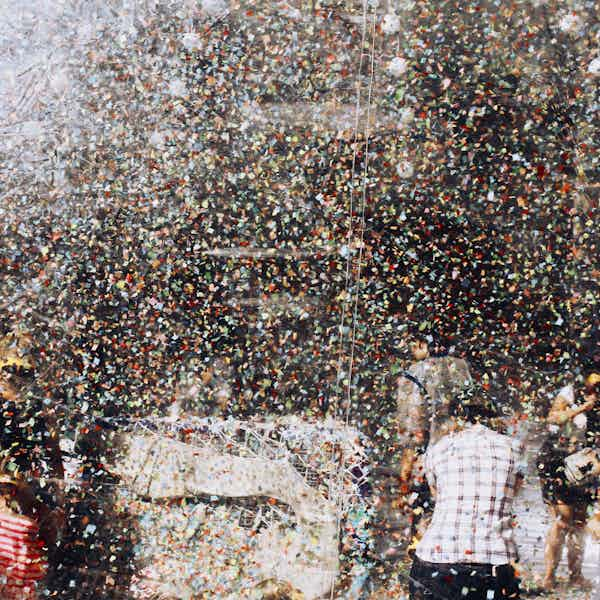 DocsBarcelona International Documentary Film Festival
May 17 - 30, 2022
The DocsBarcelona International Documentary Film Festival offers movie buffs the chance to see some transformational works of art in the form of documentaries. If masterclass, movie conferences, pitch forums, and film discussions are your thing, then head here for a fun-filled event of a global scale.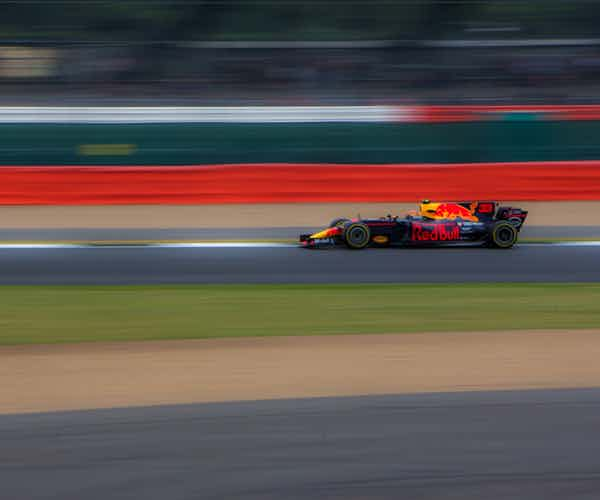 Formula One Spanish Grand Prix
May 20-22, 2022
The thrill of high-speed sports cars buzzing at close quarters needs to be witnessed first hand and Barcelona gives you just this opportunity in May 2022 at the Formula One Spanish Grand Prix. Visit the racetracks, take exclusive photos, cheer for your favorites, and do so much more at Circuit de Barcelona-Catalunya.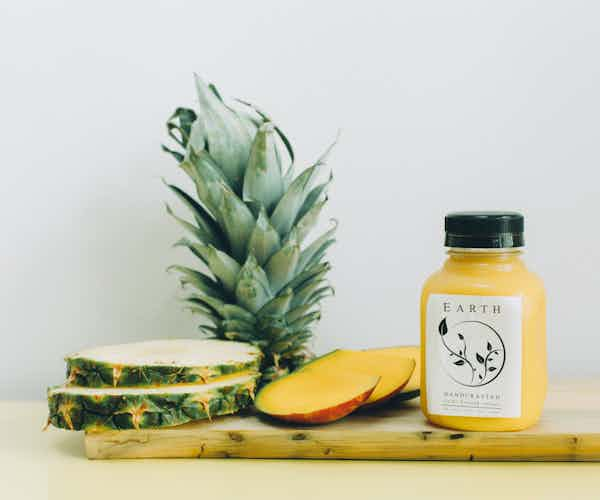 Feria BioCultura
May 5 - 8, 2022
The 28th edition of Feria BioCultura - organic products fair is scheduled to be held at Palau Sant Jordi in May. The exhibition will feature hordes of eco-friendly and organic products across industries such as cosmetics, furnishings, wellness, and tourism and promote clean and green living.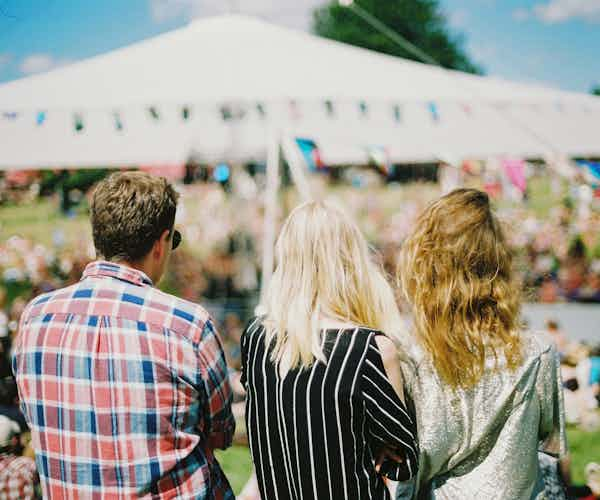 Feria de Abril de Catalunya
May 1-7,2022
Feria de Abril de Catalunya is a week-long festival that celebrates fun and food. The fair showcases some exciting dance performances, riveting competitions, fascinating cultural displays, and a parade, besides some fantastic food and beverages at the stalls. Kids and adults alike are bound to have a great time here.
Barcelona in May: 5-day Itinerary
---
Barcelona Essentials
---
Barcelona Weather in May
Barcelona in May has the best weather for a great beachside experience as it's sunny and warm but not too humid. With about 8 hours of sunshine during the day, the average temperature ranges from around 20°C to 25°C during the day, while it can dip to about 12°C during nights.
Where to Stay in Barcelona during May
Barcelona boasts a wide range of hotels from budget accommodation famous with backpackers to luxurious 5-star properties. You can comfortably take your pick depending upon your budget.

- 5 & 4 star Hotels – Hotel Barcelona 1882, Majestic Hotel & Spa Barcelona GL, Hotel Arts Barcelona, Mandarin Oriental Barcelona, Le Meridien Barcelona

- Budget Hotels – Hotel Monegal, The Corner Hotel, Violeta Boutique, Hotel Inglés, Pensión Portugal

- Hostels – Fabrizzios Terrace Youth Hostel, Rodamón Barcelona Hostel, Hostal Mont Thabor, Yeah Barcelona Hostel
What to Pack for Visiting Barcelona in May
For a trip to Barcelona in May, you'll need a host of outdoor summer accessories such as hats, scarves, shades/coolers, flip flops, and a windcheater jacket for the daytime. Do carry sufficient sunscreen if you're planning to spend a lot of time at the beach as it's expected to be sunny and bright. A stole and jacket will be useful for the evening as well!
Getting Around Barcelona in May
Barcelona has a well-developed and convenient urban transport system for sightseeing within the city. Tourists can use the Hola BCN day ticket which allows access to the metro, bus, tram, and suburban trains during the entire validity period - which can be up to 5 days, and this is also inclusive of the airport metro fare. While traffic jams are real in Barcelona, you can skip most of it by taking the metro or suburban railway. If you're traveling within city limits, then you have the option of getting a ride in the tram or the city buses as well.
Barcelona in May - Must-try Delicacies
---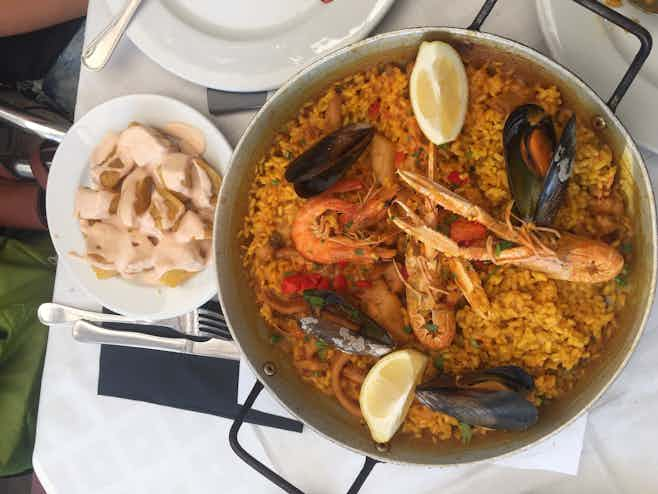 Paella
Quintessentially Spanish in appeal, the Paella is an iconic dish comprising rice, vegetables, seafood and sometimes even meat. The recipe originates in Valencia and is traditionally eaten on Thursdays by the local population but available throughout the week for tourists.
Where to order: Bodega Joan Bombas
Inspired from the days of the Spanish Civil War, the bomba is a basically a potato croquette. This delicious dish is served with two sauces; a white garlic sauce and a creamy, spicy red sauce that complement the flavors.
Where to order: La Cova Fumada Esqueixada
The esqueixada is a popular summertime Catalan dish that uses an assortment of tomatoes, onions, olive oil, vinegar, salt, and dried fish such as salt cod. It's interesting to note that the raw fish or salt cod is always shredded by hand for the correct texture.
Where to order: La Vinateria del Call Mel i mató
Mel i mató is a typical Catalan dessert made with fresh unsalted cheese (usually goat or cow) and garnished with honey and nuts. This healthy pudding has a smooth and creamy texture of the cheese which complements the crunchiness of the nuts and can be enjoyed guilt-free after a ravishing meal.
Where to order: 7 Portes
Tips to visit Barcelona in May
---
Shops are closed on Sundays: Most of the commercial establishments for shopping barring a few small souvenir shops and cafes are usually closed on Sundays, so it's a good idea to plan your shopping on other days of the week.
Walk your heart out: There's no better way to explore a new city than by walking, and we recommend that you take plenty of strolls around the different walkways of the city - not only will you find it refreshing but you'll also be able to live in the authentic culture of this Spanish city! This is especially true for Ciutat Vella, which is an old city.
Make the most of the beaches: Summer in Barcelona is the perfect time to lounge about and take in delightful views of the sea and sand. Make enough time in your itinerary to enjoy the glistening seafront.
Clothing: Barcelona has no restrictions on attires so you can pack what you want to wear. Just remember that it'll be quite warm, so light cottons summer dresses, shorts, and capris are recommended!
Explore Barcelona By Months
---
Ready to Visit Barcelona?
---
Here are some detailed guides that will help you plan your Barcelona adventure better.