Barcelona is one of those European cities that is brimming with visitors year round. Thanks to the Mediterranean Sea and Barcelona's possie perch on its balmy coastline, the city is always blessed with sunshine. You're good to visit Barcelona anytime of the year, but the best time to visit Barcelona depends on what you're looking to experience in the city. Check out this guide and learn what's happening in Barcelona every month of the year.
Best time to visit Barcelona - Know Before You Plan Your Trip
---
The best time to visit Barcelona is from April to July to enjoy the spectacular beaches of Barcelona and its outdoor events and festivals. However, if only sightseeing is your focus then March to May, and September to November is a good time as tourists are fewer and queues shorter. If budgets are tighter, then November to March is ideal, but you have to give up the beaches!
Best time to visit Barcelona - For Different Kinds Of Travelers
Best Time for Staying Outdoors in Barcelona : April to July, September to November
Best Time for Sightseeing & Museum Hopping : April, May, September, and October
Best Time for Honeymooners : April, May, September and October
Best Time for Budget Travelers : November, December, January and February
Best Time for Shopaholics : Late January and February
Barcelona Through The Year
---
High Season in Barcelona equals hot sunny days, comfortably warm beaches, long queues at attractions and skyrocketing prices for flights and accommodation. Starting from May to early September, it is the best season to enjoy the spirit of Barcelona with outdoor events thanks to its incredibly long days with the sun out till 9 PM. Just stay under shade in the afternoons, and you can enjoy the best that Barcelona has to offer.
Shoulder Season in Barcelona has two phases, one from late March to April, and the next from late September to October. The weather is pleasant, and the low tourists mean fewer waiting periods at tourist attractions and savings on travel budgets. It is ideal for travelers who like relaxed vacations and enjoy the peaceful time in the city, without any major events.
Low Season in Barcelona begins from November and goes on till early March. The temperatures are dropping steadily, and you will need heavy jackets to keep warm. The sea is also out of bounds, which means you miss out on the beautiful beaches! But you enjoy low rates on everything from flights to shopping sales and get to enjoy the Christmas festivities and art and music concerts.
Best Season To Visit Barcelona
---
Barcelona is a vibrant city and enjoys a moderate climate throughout the year thanks to the influence of the Mediterranean Sea, with slight discernable seasonal changes. Here is a guide to the seasons in Barcelona and how each feels -
Barcelona in Spring
Spring feels like watching Barcelona through a cool shade of tinted sunglasses. The sun is mild, and the weather has cooled down. While it is not just yet time for bringing out the swimsuits, it is perfect to enjoy walking and exploring the city. The locals are in a festive mood, enjoying the pleasant weather and celebrating Easter and other parades and festivals.
Barcelona in Summer
If a season embodied the spirit of Barcelona, it would be summer! The sun may be hot, but the sweat isn't dampening any spirits, this is the season of outdoor concerts, street parades, and creative festivals. Barcelona is busy with tourists who enjoy the parties on the beach and sampling the best of Barcelona's cuisine, culture, and history. It is the best season to experience Barcelona, if not for the heat and crowds!
Barcelona in Autumn
The occasional rain and cloudy weather brings cheer and refreshes the grime off Barcelona! There is no shedding of leaves; instead, the temperatures go down, and you get ideal weather meant for walking and exploring the city without the tourist throngs. This is a shoulder season and perfect for those who wish to explore Barcelona like a local!
Barcelona in Winter
Barcelona is the perfect destination to enjoy the Christmas fervor and New Year festivities without the chilling snow and dreary weather like other European cities. The sea is unforgivable, taking away a major Barcelonian attraction but instead the Christmas markets and shopping sales more than make up for the pleasures of the beach. Wrap up in warm sweaters, and enjoy Barcelona in winter!
Weather In Barcelona Year Round
---
The weather in Barcelona year round has been charted on a graph below. The Highs are depicted in red and the Lows in blue.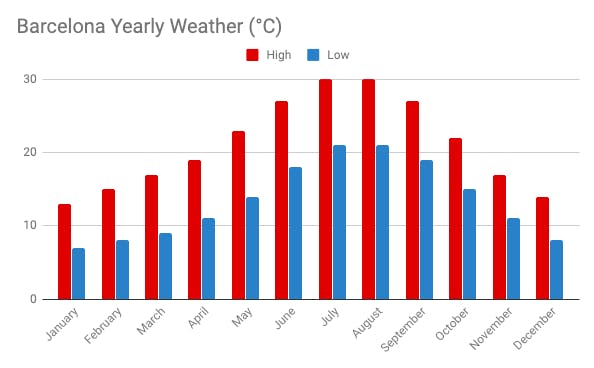 A Month-By-Month Guide To Visiting Barcelona
---
Follow our detailed guide to pick a month for your Barcelona exploits.
Barcelona In January
Average Temperature: 13°C to 5°C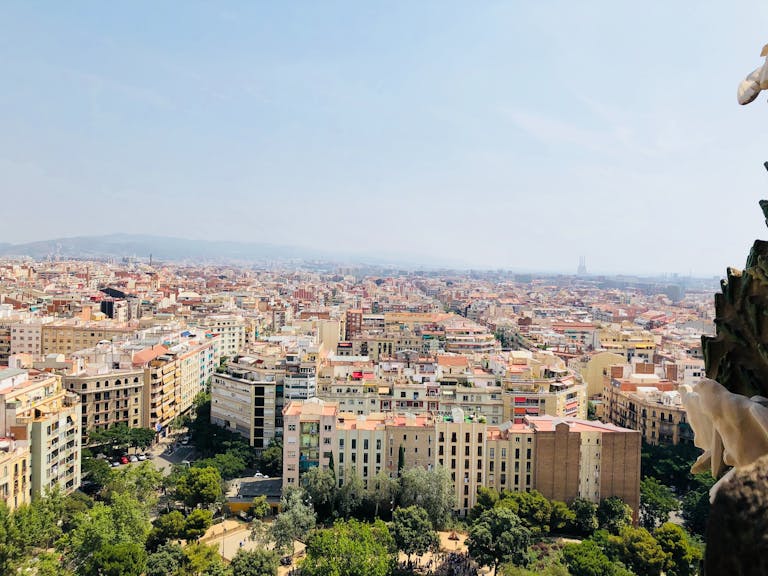 The coldest month of the year in Barcelona in January, the temperatures are dipping, and you need warm jackets to keep out the cold. Thankfully, the Mediterranean sun and the coast keep out the snow and offer a respite from the cold. This is the least favorite month amongst tourists and rates for flight and rooms reduce which is good news for budget travelers! The locals celebrate their faith in January with the Three Kings Parade, Festa Dels Tres Tombs, and Festa Major De Sant Antoni. Theatre connoisseurs have concerts and shows to rejoice in, while shoppers can enjoy the flea market of Mercat Del Encants!
Barcelona In February
Average Temperature: 15°C to 8°C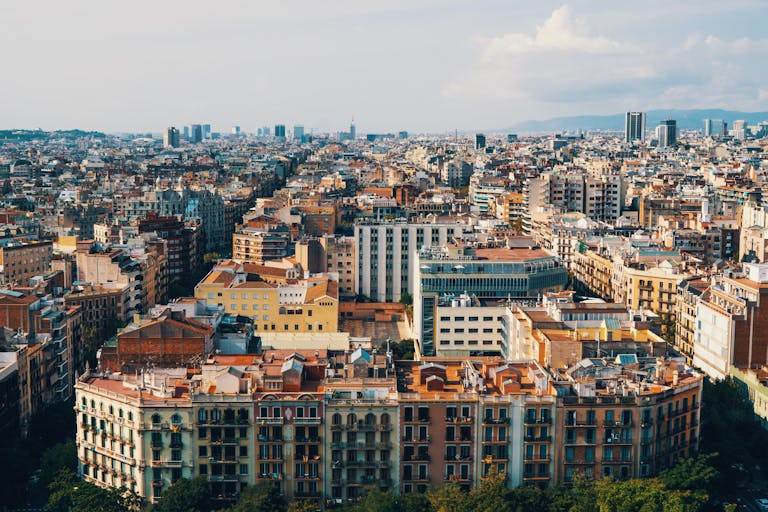 Barcelona in February is still in the grip of winter with short and cold days. Bright sunny days can unpredictably change to cloudy days, but it's still a favorite of tourists who wish to enjoy a European holiday without the bother of snow. The city has a lot of events planned to drive the winter blues away! The winter shopping sales will drive the shopaholics crazy, while the Copa Del Rey has the football fans on a high. The Santa Eulalia Festival for children and Barcelona Carnival bring the locals out of hibernation. The celebration of Chinese New Year might make you wonder if you are in Beijing or Barcelona!
Recommended Experiences in Barcelona during Winters
Barcelona In March
Average Temperature: 17°C to 9°C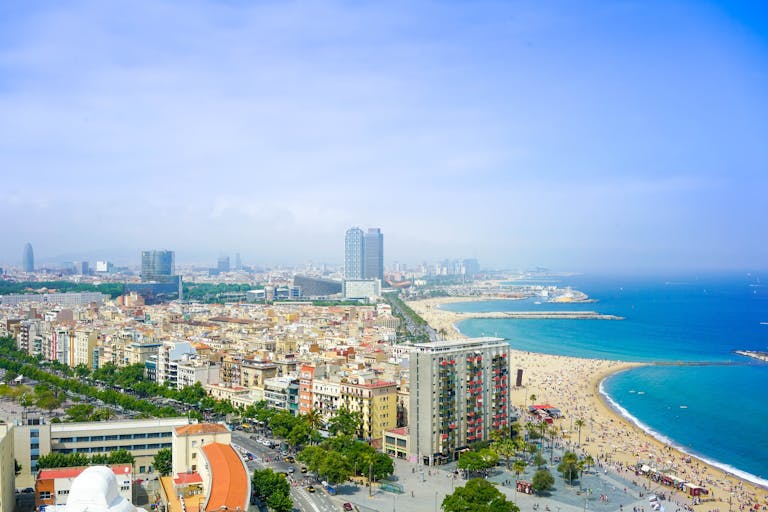 Spring is rearing its head in Barcelona in March, and the temperatures are beginning to rise. The weather is pleasantly mild, without the winter chill, and is perfect for walking without struggling with humidity. The downside is that the sea is still too cold for a comfortable swim! The city is gearing up for festivities of Sant Medir, St. Joseph Oriol, and Saint Patricks. All the festivals call for public celebration with drinks, food, and merriment! Public events like Rally Barcelona-Sitges, Barcelona Marathon and International Beer Festival make sure everyone comes together for a good time!
Barcelona In April
Average Temperature: 19°C to 11°C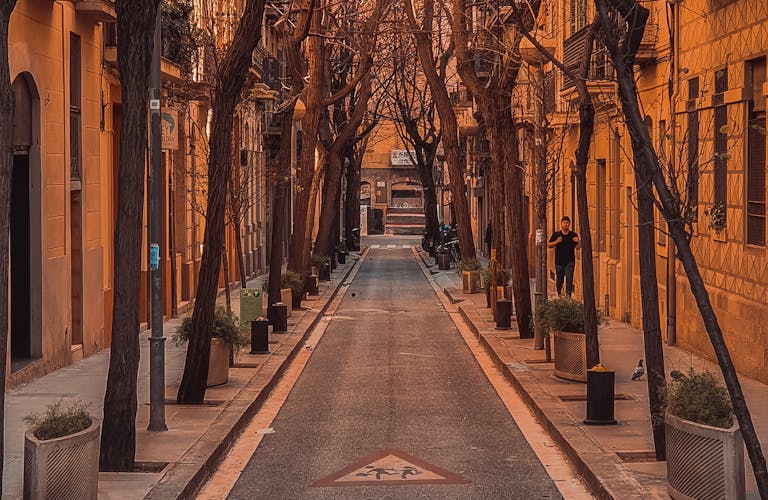 Barcelona enjoys the best of spring weather in April; it's not too warm and the city witnesses sunny days with very little chance of rainfall. April is the shoulder season and does not host as many international tourists as summer. The city is in a festive mood in April and will celebrate Easter with Semana Santa and its colorful parades and floats. The flamenco festival, Feria di Abril, and Sant Jordi festival allow you to celebrate with the locals and have authentic Barcelona experiences. Enjoy the pleasant weather and go on walking city tours to sample the best of Barcelona.Here's everything you must know about celebrating Easter in Barcelona
Barcelona In May
Average Temperature: 23°C to 14°C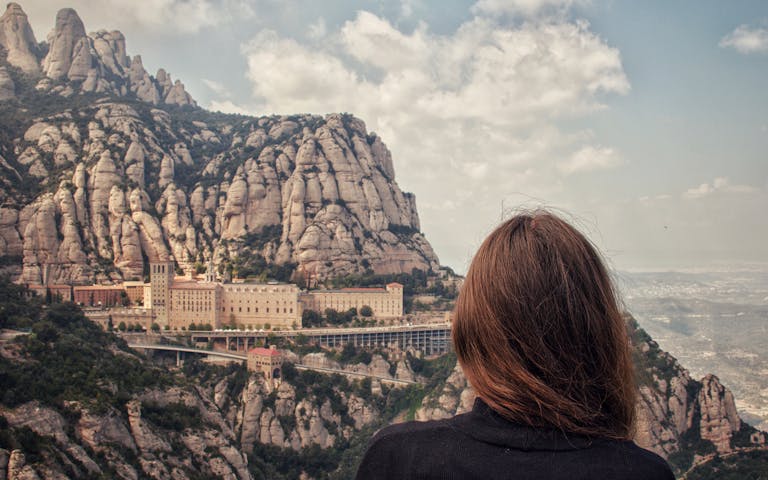 Pack the summer dresses and sandals, as summer is arriving in Barcelona in May. The weather is warming up, and the tourists are filing in, signaling the beginning of the high tourist season. Planning and booking in advance is the key to getting good rates for flights and accommodation. The days are long and sunny, yet you might encounter the odd thunderstorm, keep an umbrella handy. The race enthusiasts look forward to the Circuit de Catalunya, while the locals are busy with Corpus Christi and Sant Ponc. It is a good month to go on walking tours of the city and enjoy the sunny weather.
Recommended Experiences in Barcelona during Spring
Barcelona In June
Average Temperature: 27°C to 18°C
Hold on to that lemonade and get that wide-brimmed hat and sunscreen on your trip to Barcelona in June. Summer is here and it's official! The beaches are brimming with tourists, and so are the tourists' queues outside Sagrada Familia and other tourist attractions. The city is also in a celebratory and party mood, Primavera Sound, Sonar Festival, and El Grec Barcelona are all music and arts festivals that will keep your adrenaline rushing. The Nit de Sant Joan is the biggest party of the year, and Pride Barcelona will fill you up with optimism!
Sign up for our monthly newsletter
Your dose of travel fix - from hacks and deals to travel tips and everything in between, delivered monthly to your inbox
Please enter a valid email
Unsubscribe anytime
Barcelona In July
Average Temperature: 30°C to 21°C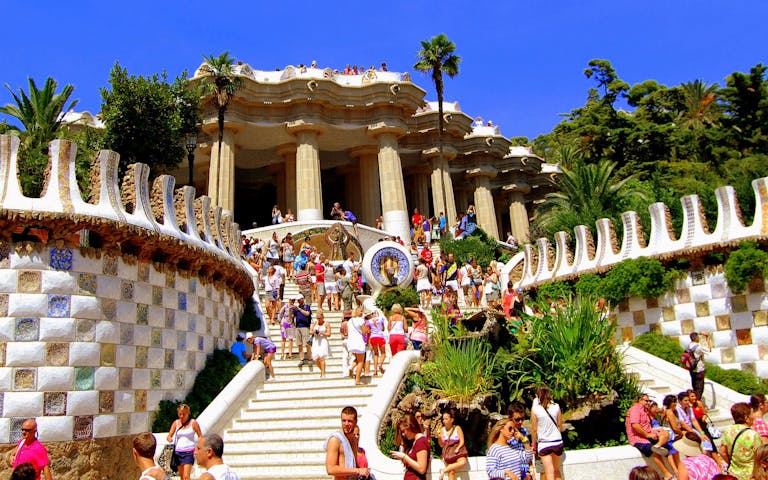 Barcelona in July is the best time to get that glorious tan but be aware while sunbathing; the sun can scorch you! Pack up a high SPF sunscreen, light summer clothes, and a water bottle to stay hydrated at all times. It is the peak of tourist seasons, and you will have to expand your budget to accommodate for the high prices all over. The city is gearing up for outdoor events that celebrate movies, arts, and music like Rock Fest Barcelona, Festa Major del Raval, Festival Cruilla Barcelona, and Sala Montjuic. Save the afternoons for a siesta and enjoy the longer days for evening events!
Barcelona In August
Average Temperature: 30°C to 21°C
It's hot and sweaty in Barcelona in August! The hottest month of the year, temperatures are at an all-time high, and everyone is flocking to the beaches for relief. The days are long with almost 14 hours of sunshine, leaving more time for late night strolls and party nights. The city hosts the Circuit Festival, Festa Major de Gracia and Festa de Sant Roc, which feature parades, parties, fireworks, and outdoor concerts. But it does get cooler towards the end of August, and sporadic thunderstorms cleanse the city of the grime and dust!
Recommended Experiences in Barcelona during Summer
Barcelona In September
Average Temperature: 27°C to 19°C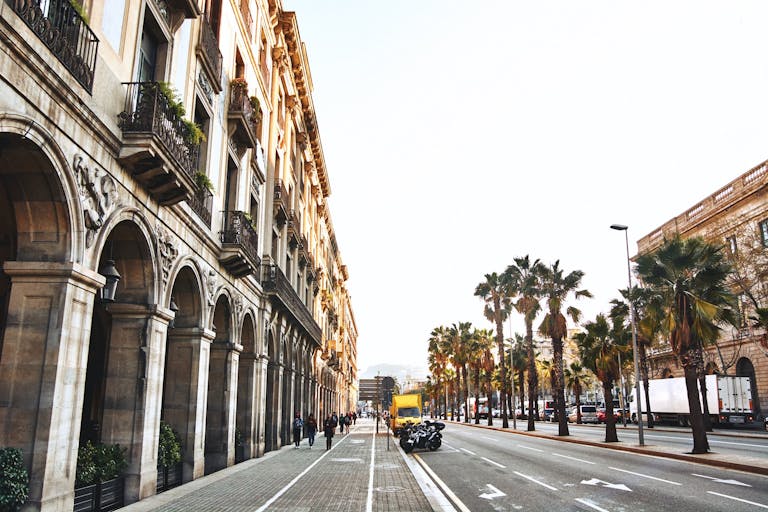 The school year begins in most countries, and the tourists start dwindling in Barcelona in September. And so do the temperatures! You will enjoy the summer sun now and in the next moment watch the sun enveloped by clouds that bring in thunderstorms. It is time to carry a spare umbrella and pack layers to account for chilly evenings. The city is much calmer, and you will enjoy walking across town and witnessing Barcelonians going on with their life. It is a special month for Barcelona pride as it celebrates National Day of Catalonia and Feste de la Merce, the celebration of La Merc, patron saint of Barcelona.
Barcelona In October
Average Temperature: 22°C to 15°C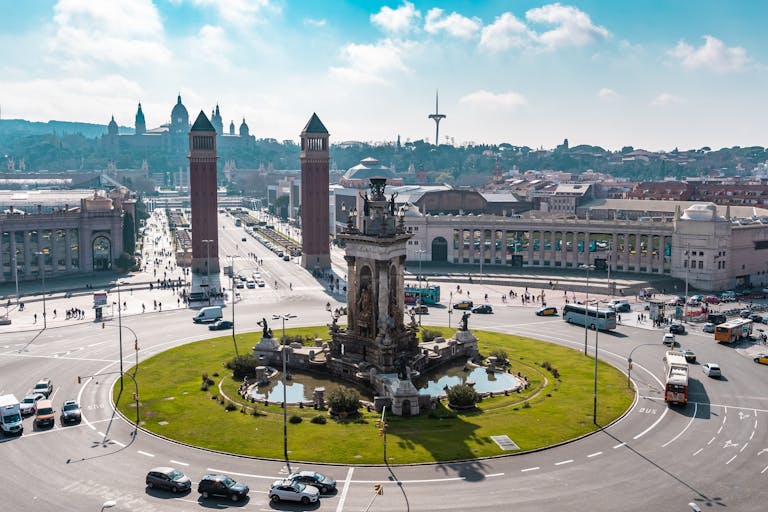 Thin crowds, idyllic weather and a sense of normalcy, there is a lot to be thankful for in Barcelona in October. It is one of the shoulder seasons in the city, and you can expect low tourist crowds and good weather. The heat takes a beating and temperatures are lowered, with the chance of rain, making it necessary to carry an umbrella. There are no major festivals or events except the Oktoberfest, which means you will likely see the day-to-day life of Barcelona, a big plus for culture seekers. The sea gets colder too, and October sees the closing of the famous beach bars!
Recommended Experiences in Barcelona during Autumn
Barcelona In November
Average Temperature: 17°C to 11°C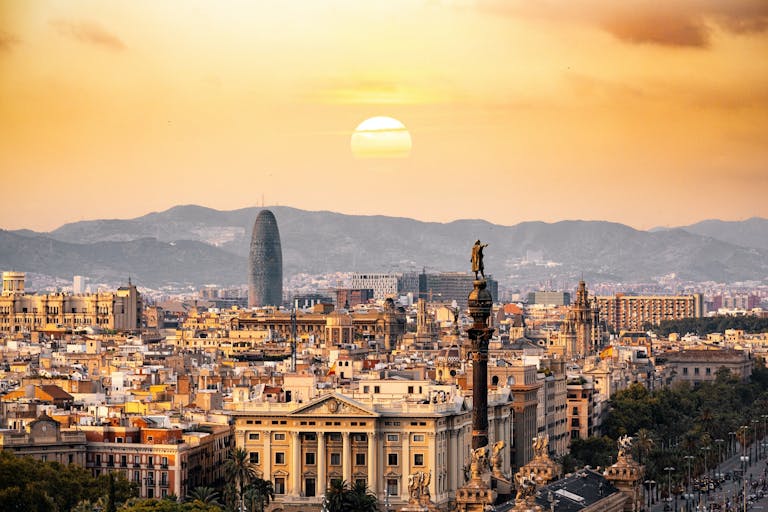 The crowds are winding down, and you will notice shorter queues at attractions in Barcelona in November. The sea temperatures are lowering too, driving tourists away from the beaches! However, it is excellent news for landlubbers who love walking the streets without breaking into a sweat thanks to the humidity. The city is gearing up for winter and indulging in mindful activities like mushroom foraging, celebrating with family on La Castanyada and remembering the ones who passed on Diada De Tots Sants. The International Jazz festival and Independent Film Festival will keep your creative spirit high!
Barcelona In December
Average Temperature: 14°C to 8°C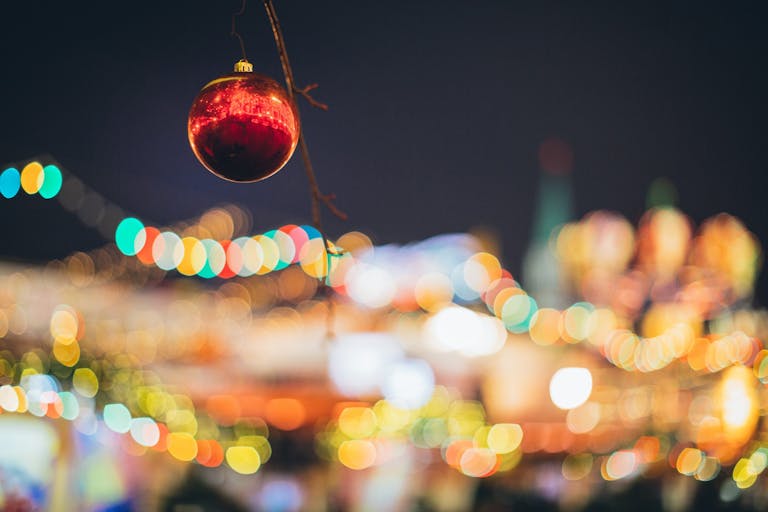 Snuggle up in a warm sweater and enjoy a cup of hot chocolate with sweet churros on the side! Barcelona in December has a chill in the air, and the temperatures dive. Despite the cold, it is one of the warmest of European cities and offers snow-less winters with bright blue skies on most days. Barcelona has a lot of Christmas traditions, and the entire city wears a festive appearance. You can admire the lighting of the city, enjoy a day at the Circ Raluy, and shop at the traditional Christmas market of Fira De Nadal Sagrada Familia.
Barcelona 5-day Itinerary
---
Whether you're visiting Barcelona in May or November, here's a handy 5 day Barcelona itinerary to experiencing the best of Barcelona. You can read our detailed Barcelona itineraries and plan your trip better.