Designed by Antoni Gaudí, a modernist from Catalonia, Casa Milà is one of Barcelona's most iconic buildings. Gaudí is one of the most famous architects from Catalonia, Spain. His work is renowned throughout the world, especially the stunning Sagrada Familia. His distinctive works include a lot of wrought iron arrangements, ceramics and stained glass. One can see the stunning stained glass effect in the Sagrada Familia. It was the last house designed by Gaudí.
Casa Milà in a Nutshell
---
Things to know
Best time to visit - 9 am to 10 am
Suggested duration - 2 Hours
Casa Milà Fast Track Entrance price - €24
Closest Subway Stop - Diagonal


Opening Hours
Open daily from
9:00 AM - 6:30 PM &
7:00 PM - 9:00 PM
Must-do
The Roof Terrace
Espai Gaudí (Attic)
The Pedrera Apartments
The Courtyard
Exhibition Hall
What Is Casa Milà?
---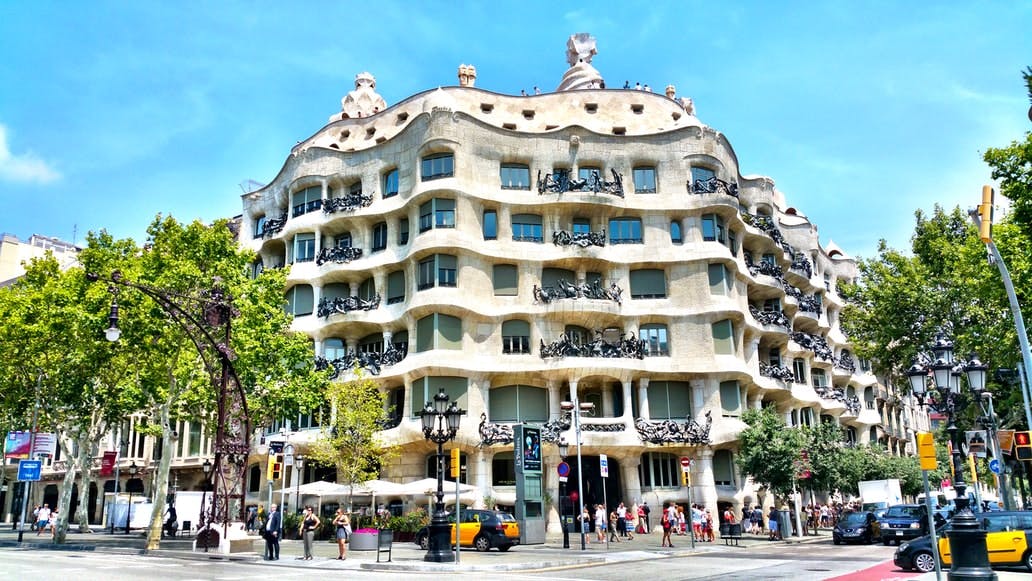 Casa Milà is built from stones from the mountains near Barcelona, and retains a rustic charm even today. A visit to the terrace will bring you face to face with sculptures made specially to provide ventilation and lighting. The sheer brilliance and forward nature of Gaudí's designs will charm you, but there's more to explore. Gaudí's construction ensured natural lighting and ventilation during the day, which means till date, no air conditioning is used in the courtyards. The walls and ceilings are adorned with beautiful paintings. A handy audio guide available in several languages can educate you about the building.
Casa Milà History & Architecture
---
Casa Milà is a stunning building in its own sight. What is unique about its history is that the building changed several hands, and was almost in a state of disrepair, before it was restored. The building's rooms were used as apartments and offices. Gaudi used a lot of natural materials for the exterior, while the interiors were painted in bright colours. But the most stunning part of Casa Milà is the roof, which is thrown open to the public at nights.
From the outside, this building looks like a collection of stones, earning it the nickname 'La Pedrera' (The Quarry). The facade has irregular shapes and constructions, and the interiors are decked with quirky colors; dynamic, round floors; and a natural ventilation system. Gaudí's eccentric style ensures that Casa Milà has no natural angles.
Casa Mila Barcelona was declared a UNESCO World Heritage Site in 1984, following which serious restoration efforts were taken to restore it to its former glory. The building is one of the top attractions of Barcelona, for tourists and locals alike. A tour of Casa Milà takes us through the building's history and teaches us about Gaudí's life and works.
Why You Should Visit Casa Milà
---
When it was built, Casa Milà was considered so revolutionary, that the city of Barcelona immediately declared it a work of art. Casa Milà was one of Antoni Gaudí's most controversial designs. The waves in the design, the eccentric wrought iron balconies, and the asymmetrical facades confused people. And yet, today, Casa Milà celebrates Antoni Gaudí's life work. With restorations nearly complete, the brilliance of the building's design is even more evident. The museum is a visual treat for everyone who visits. La Pedrera also organizes exhibitions to promote art and culture. Musical performances are also held in Casa Milà, which is another event to be experienced.
Casa Milà was built as two apartment complexes with different entrances. There is a beautiful facade and courtyards which open to the sunlight. Gaudí was deeply influenced by nature as is evidenced in the paintings in the courtyard on the walls. It is a stunning exposition of architecture. Casa Milà allows you to explore two courtyards along with a few floors in the building. The Espai Gaudí, or the attic, showcases Gaudí's life, designs and models, through audio visuals, miniatures, and objects. The route around the space is divided into seven areas. The museum also has a room called the Pedrera Apartment, which reconstructs life in the 20th century. Furniture from the early 1900s has been preserved for visitors.
How to Avoid Crowds at Casa Mila?
---
Given that Casa Milà is one of Barcelona's most popular attractions, it gets quite crowded, especially during the peak tourist season. Here are some ways you can avoid long queues and crowds:
Get Fast Track tickets: Fast Track tickets ensure that you do not have to wait in a long queue to purchase tickets and enter. By buying tickets online, you can simply skip the line to purchase tickets, and directly enter the premises. The fast track tickets cost €24 and allow you to enter directly, and include an audio guide included as a part of the museum tour.

Find the best time to visit: The best time to visit Casa Milà is early in the morning, just as the museum opens. Another great time to visit is in the afternoon, around 4 PM, when the locals are taking their siesta, as the museum is less crowded then.

Purchase a City Pass: Another way to bypass the queues is by purchasing a Barcelona City Pass. The City Pass gives the holder free or discounted admission to various attractions in the city. Depending on the kind of ticket your purchase, you will get skip the line access and a discount on entry. For example, the Barcelona City Card gives you a discount of 20% on the ticket price at Casa Milà.
Casa Milà Tickets
---
You can purchase your Casa Mila tickets online with 3 quick clicks! With the option of Skip the Line access, the facility of audio guided or tour guided tickets and the exciting choice of experiencing La Pedrera at night, our curation of Casa Mila tickets exposes you to the best of Casa Mila at the cheapest prices on the internet.
Must See at Casa Milà
---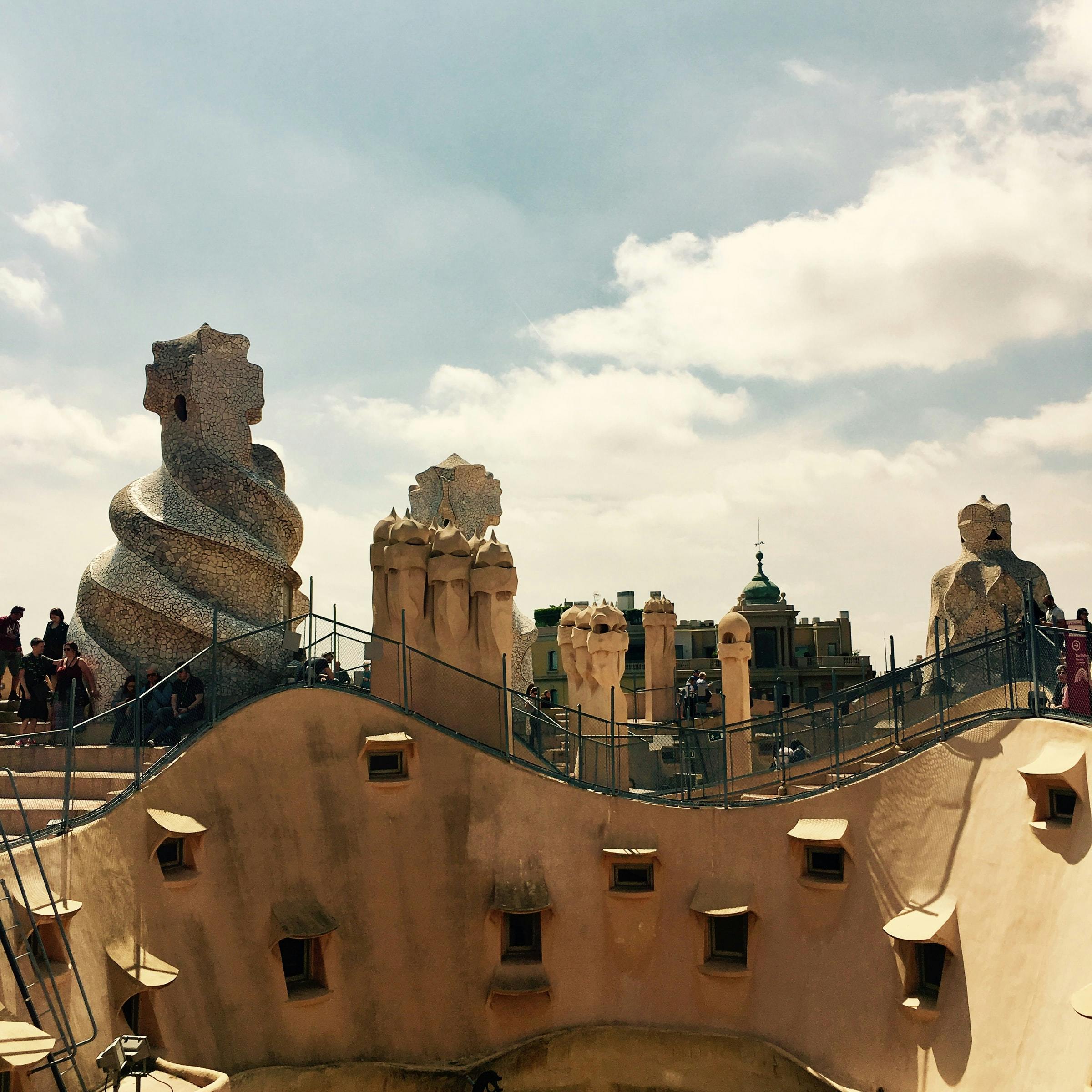 The Rooftop
The Rooftop or the Terrace is one of the highlights of Casa Milà. Here, you can see all the eccentric sculptures that make Casa Milà the iconic structure it is. These sculptures also serve a purpose - they are functional in keeping the building ventilated, showing the genius of Gaudí. The terrace has stone sculptures, and also mosaic in some parts. Espai Gaudí (Attic)
This part of the museum is an ode to the life and work of Antoni Gaudí. Here, most of Gaudí's designs and buildings are thoroughly documented through audio visuals, scale models and plans, photographs. Gaudí's religious influence in the designs and his closeness to nature is evident in the designs stored here.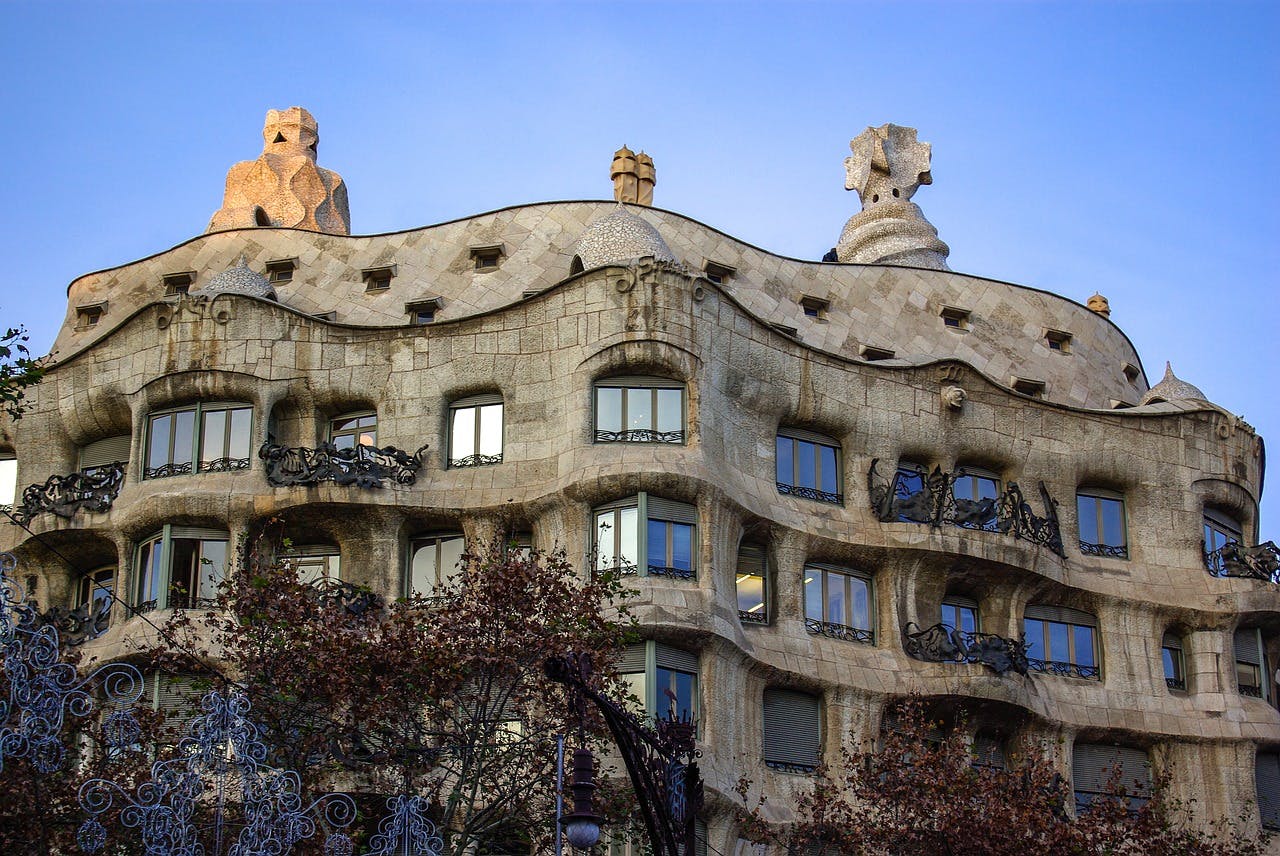 The Pedrera Apartments
These apartments have been remodelled to show life of the bourgeois in the early 20th century, complete with furniture, door knobs, handles, doors, and fittings. One dwelling has an audio visual production showing life in Barcelona from 1905 to 1929.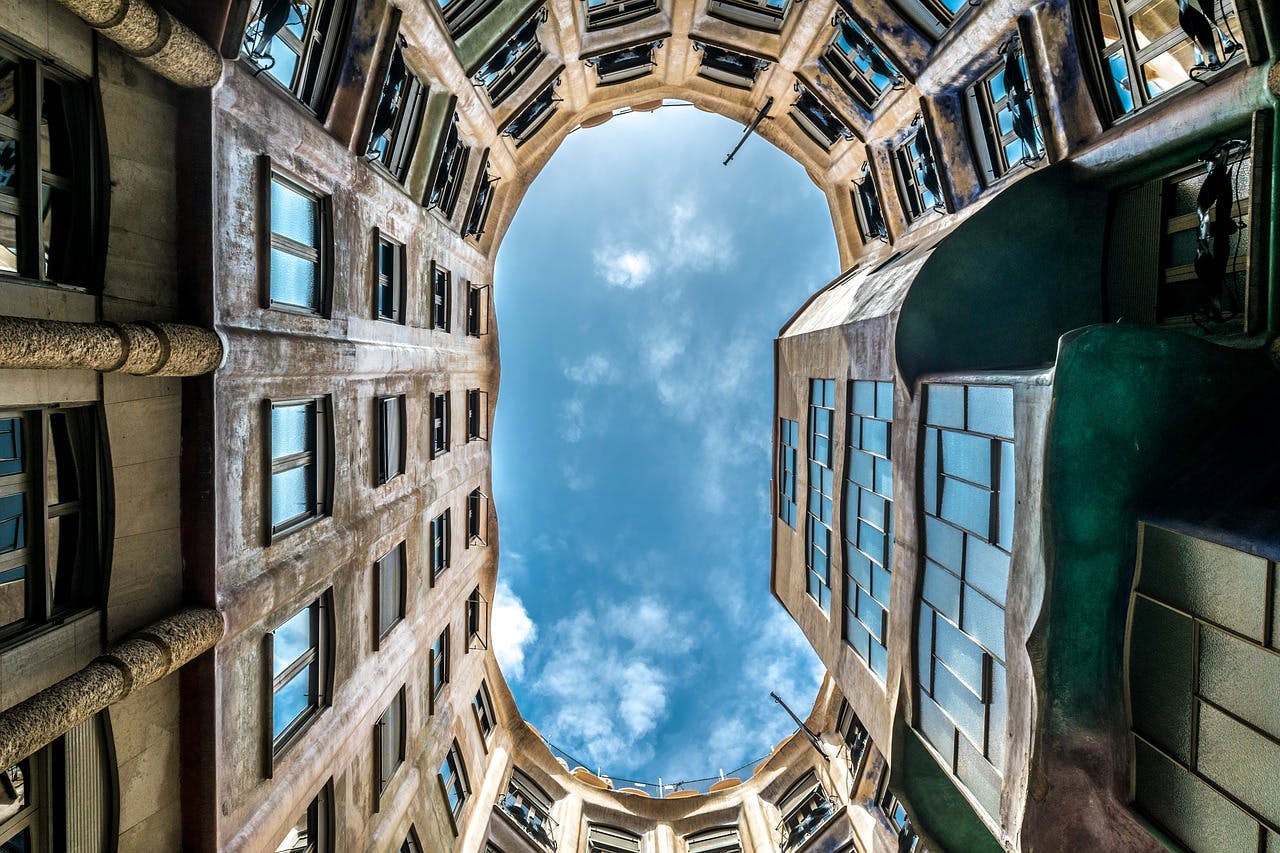 The Courtyard
This is one of the highlights of Casa Milà. The courtyard is brightly colored, with murals painted on the walls. These murals mostly depict flowers and trees, showing the influence of nature on Gaudí's work. There are other murals with mythological creatures. The courtyard gets natural light and ventilation from the terrace.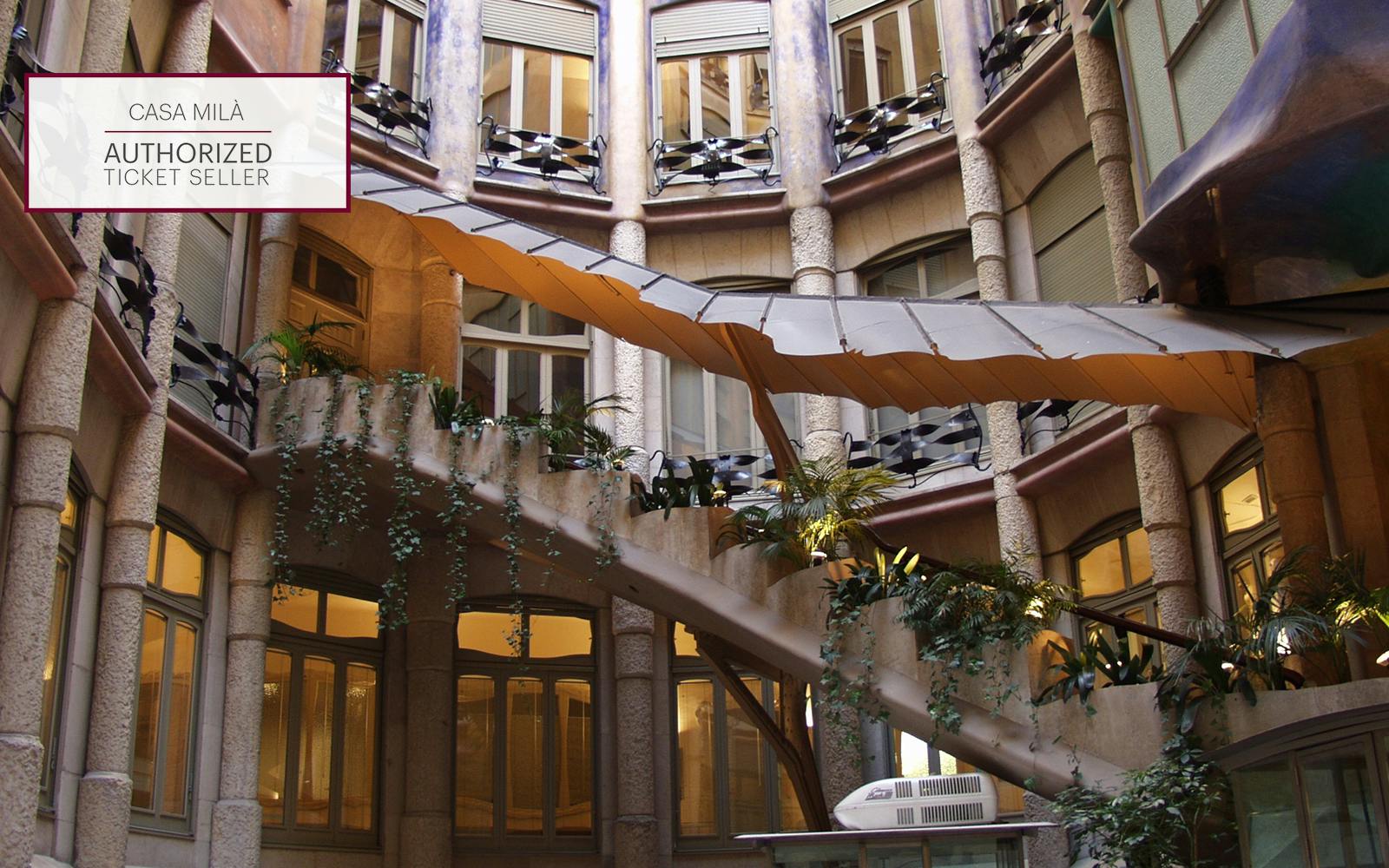 Exhibition Hall
The highlight of the Exhibition Hall is the staircase, filled with murals and Gaudí's wrought iron work. The upper floor is the exhibition hall, where music, art, and cultural exhibitions are held from time to time.
Casa Milà Practical Information
---
Timings
Monday to Sunday: 9 AM - 6:30 PM and 7 PM - 9 PM
Getting There
Casa Milà is located at Provença, 261-265, 08008 Barcelona, Spain. You can use the following public transport options available to get to the museum:

Subway: Lines 3 and 5, estació Diagonal.
Train: RENFE- Passeig de Gràcia station or FGC- Provença La Pedrera
Bus: 7, 16, 17, 22, 24 and V17
Casa Milà Rules and Regulations
---
Smoking is prohibited.
Food from outside is not permitted.
No animals, except guide dogs are allowed in the premises.
Flash photography is not allowed.y
Phone calls cannot be answered within the premises.
Rucksacks are not allowed.
Casa Milà Reviews
---
A wonderful building with the atrium and rooftop terrace a particular highlight. Be sure to soak up the views. Also, the loft has an impressive structure.
Sarwar K, TripAdvisor, February 2018
This is a wonderful large Gaudi building, with a very good audio tour, and well-organized travel path. Very busy, so during season, would advise early arrival or advance on-line reservations. In January, we did not have a long wait in the morning for general admission. Staff is very helpful and pleasant.
Jerry J, TripAdvisor, February 2018
Restaurants Near Casa Mila
---
Here are a few local restaurants near Casa Mila that serve lip-smacking food.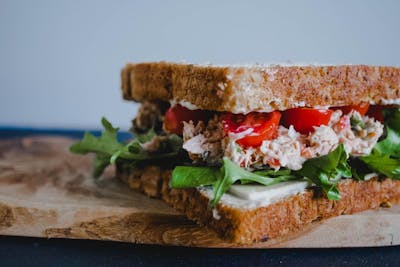 Cafe de la Pedrera
Located on the ground floor of Casa Mila and only a 20 minutes walk away from Sagrada Familia, Cafe de la Pedrera is a classically designed Spanish cafe with a light ambience with Jazz playing in the background. They serve Mediterranean, European, and Spanish munchies with vegetarian, vegan and gluten free options.
Must try: Tapas, veggie sandwich, clara beer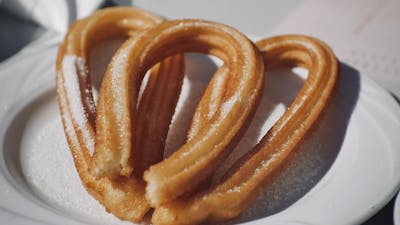 Artespañol Paella & Tapas
If you are in for a perfect Tapa joint, head over to Artespañol Paella & Tapas. It is located only 100 meters from Casa Mila and serves delicious Mediterranean, European, Spanish, and Catalan recipes. If you like seafood, this eatery must go on top of your list since they serve yummy coastal delicacies.
Must try: Paella, limoncello shots, churros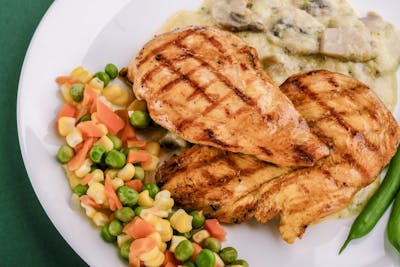 The Rooftop at Sir Victor
If you want to dine with a view of Casa Mila and the rest of Barcelona, head over to Rooftop at Sir Victor. The restaurant is only 170 meters from Casa Mila and serves authentic Spanish, and Mediterranean recipes. You can also visit during the evenings since they have a great bar menu.
Must try: Croquetas de jamon, chicken peri peri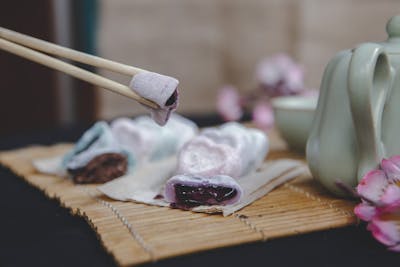 Uma
One of the famous restaurants just 260 meters from Casa Mila which has a MICHELIN Plate under its name is Uma. They serve exemplary fusion recipes from International, Mediterranean, European, and Spanish regions. Although this restaurant is not easy on your pocket, it provides an experience of a lifetime with great food and service.
Must try: Brie Mochi with truffle, cotton candy foie gra
FAQs
---
What type of architecture is Casa Mila?
What is Casa Mila inspired by?
How much does it cost to get into Casa Mila?
How much time do you need in Casa Mila?
Where can I buy tickets to Casa Mila?

When did Gaudi build Casa Mila?
Ready to Visit Casa Milà Barcelona?
---
Here's more of Gaudi's wonders that you can explore while in Barcelona
Ready To Explore Barcelona?
Check out our comprehensive Barcelona Travel Guide packed with itineraries, tours, culture trips, best hotels, restaurants and a lot more.