Beyond the well-known landmarks, lies a hidden treasure trove of the coolest and most unusual spots waiting to be discovered. Embark on a journey like no other as we unveil the top 10 extraordinary destinations that offer a different perspective on the Eternal City. From ancient catacombs and secret gardens to intriguing museums and offbeat neighborhoods, this curated list will lead you off the beaten path, immersing you in the lesser-known, yet captivating, wonders of Rome. Get ready to explore a side of the city that few get to experience and create memories that will last a lifetime.
Top 10 things to do in Rome at Night
---
1. Evening Guided Tour of the Colosseum Arena Floor
Type

: Historical landmark


Location

: Piazza del Colosseo

Visiting the Colosseum after sunset is a mesmerizing experience that transports you to a bygone era. As the sun sets, the iconic amphitheater transforms into a dramatic spectacle, bathed in warm golden hues. The crowds thin, creating a more intimate atmosphere, allowing you to immerse yourself in its rich history without distractions. As darkness falls, the Colosseum is illuminated, showcasing its architectural brilliance and evoking a sense of awe and wonder. The ambiance offers a unique perspective on this ancient marvel, evoking the spirits of gladiators and spectators past.

BOOK NOW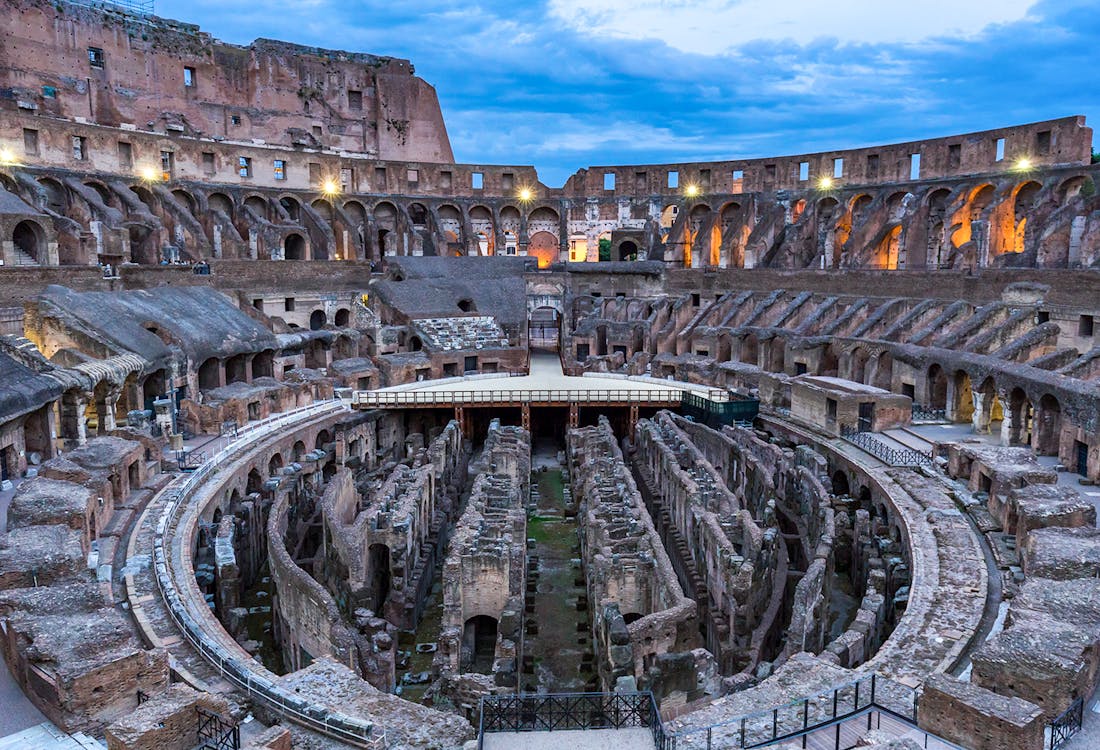 2. A Night at the Opera
Type

:Opera


Location

: Touristation Navona

Treat yourself to an evening of Vivaldi's masterpieces, featuring opera arias from La Traviata, il Barbiere di Siviglia, and Rigoletto. Enjoy characteristic Neapolitan songs in ancient settings like cathedrals, museums, and Roman Ruins with Opera at Night tickets in Rome. Experience Vivaldi & Bach at St. Paul's Cathedral within the Wall, delve into the History of Rome amidst the ruins of Navona Underground, and savor The Three Tenors at St. Paul's Cathedral. Discover Movies in Concert at Valdese Church and more, for a magical night filled with music and history in the heart of Rome.

BOOK NOW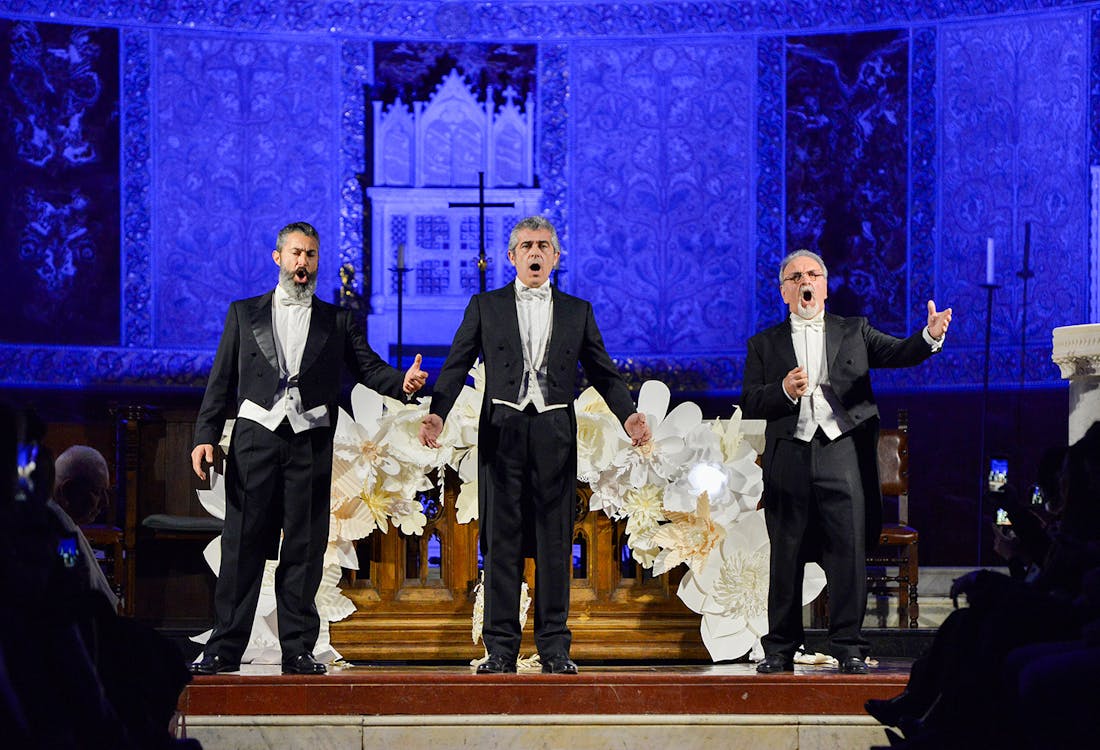 3. After-Hours at the Vatican Museums and Sistine Chapel
Type

: Religious Sites


Location

: Vatican City

Visiting the Vatican Museums and Sistine Chapel after hours offers a rare and privileged experience. As the daytime crowds disperse, you step into an exclusive world of art and history. The dimmed lighting enhances the ambiance, creating an intimate atmosphere that allows you to immerse yourself fully in the artistic masterpieces. Without the usual hustle and bustle, you can take your time to admire renowned works by Michelangelo, Raphael, and other great artists. The Sistine Chapel, in particular, becomes a sanctuary of beauty and spirituality. This after-hours visit grants a unique opportunity to appreciate the Vatican's treasures in a serene and unforgettable way.

BOOK NOW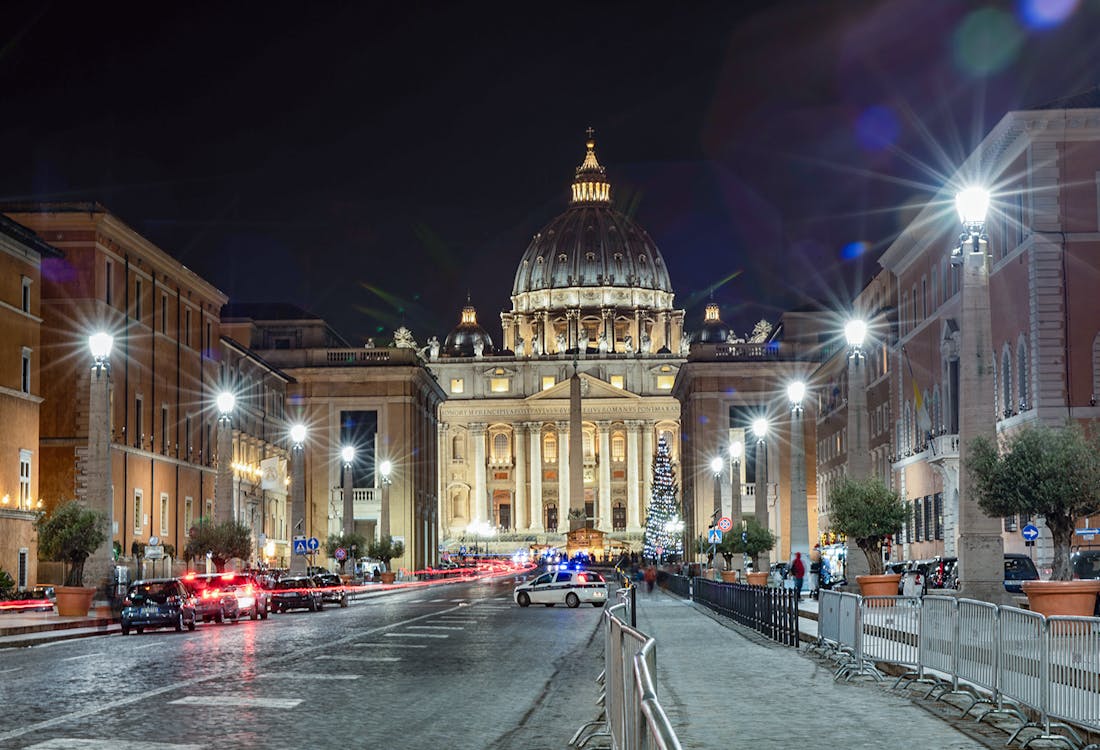 4. Ghosts and Mysteries Tour
Type

: Walking Tour


Location

: Castel Sant'Angelo

Go on an eerie and thrilling adventure with a Ghosts and Mysteries Tour in Rome. As the sun sets, the city reveals its haunted secrets and mysterious past. Follow an expert guide through dimly lit alleys and ancient ruins, where tales of ghostly apparitions and unsolved mysteries come to life. From the ghostly legends of Castel Sant'Angelo to the eerie corridors of the Catacombs, every step sends shivers down your spine. Listen to chilling stories of ancient emperors, tragic love affairs, and restless spirits, adding an exciting twist to Rome's history. Brace yourself for a hair-raising journey into the supernatural realms of the Eternal City.

BOOK NOW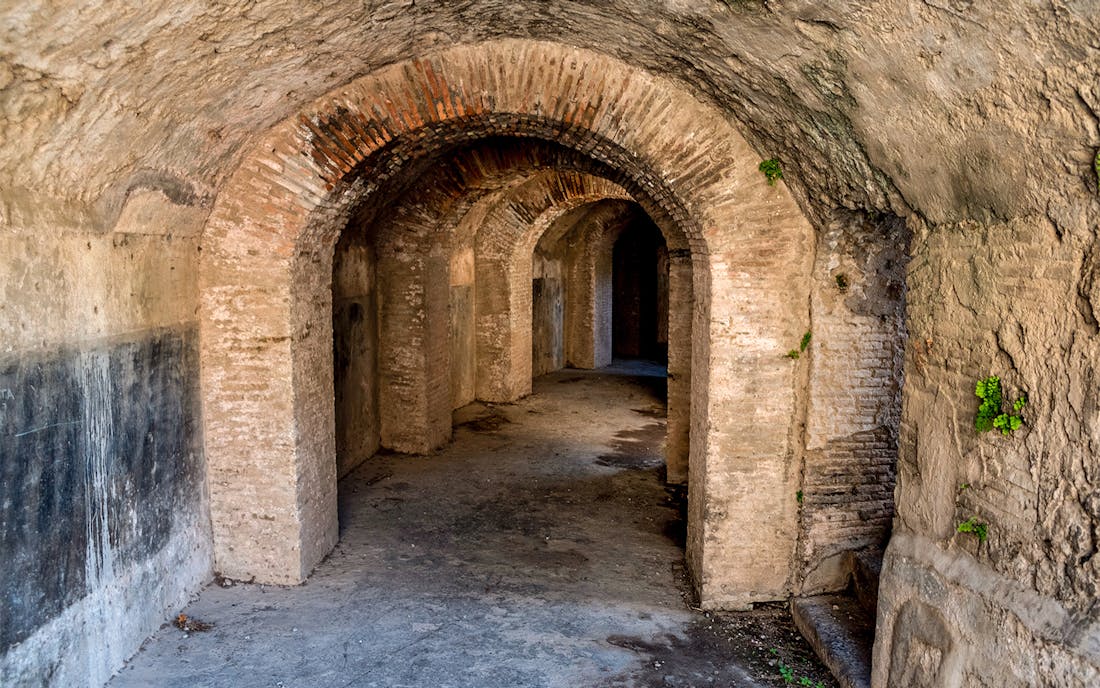 5. Walking Tour of Rome at Night
Type

: Walking Tour


Location

: Jewish Ghetto

Head out on a magical journey through the enchanting streets of Rome at night with a Walking Tour. As the city illuminates, its ancient landmarks take on a mesmerizing glow, creating an ambiance like no other. Stroll through the charming alleys, lined with quaint cafes and historic architecture, as your guide unveils fascinating tales and hidden gems. Check out iconic sites like the Trevi Fountain and the Pantheon, devoid of daytime crowds, allowing for an intimate and immersive experience. The romantic atmosphere heightens as you soak in the history and allure of the Eternal City under the stars.

BOOK NOW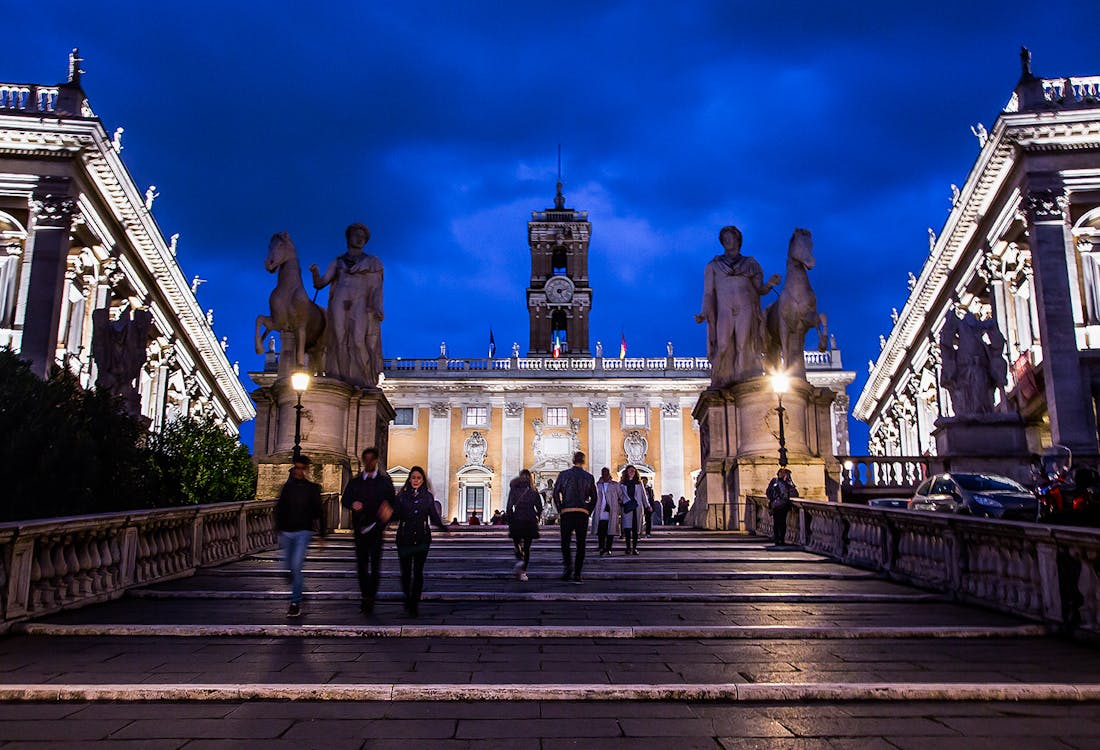 6. Open-Bus Night City Tour
Type

: City Tour


Location

: Termini

Experience Rome in all its nocturnal splendor with an Open-Bus Night City Tour that promises an unforgettable adventure. Climb aboard an open-top bus as the sun sets, and the city comes alive with twinkling lights. Relax in comfort as you cruise past iconic landmarks like the Colosseum, St. Peter's Basilica, and the Spanish Steps, all beautifully illuminated against the night sky. An expert guide narrates fascinating historical anecdotes, making the tour both entertaining and informative. Capture postcard-perfect views of Rome's architectural marvels without the hassle of walking or navigating the city streets.

BOOK NOW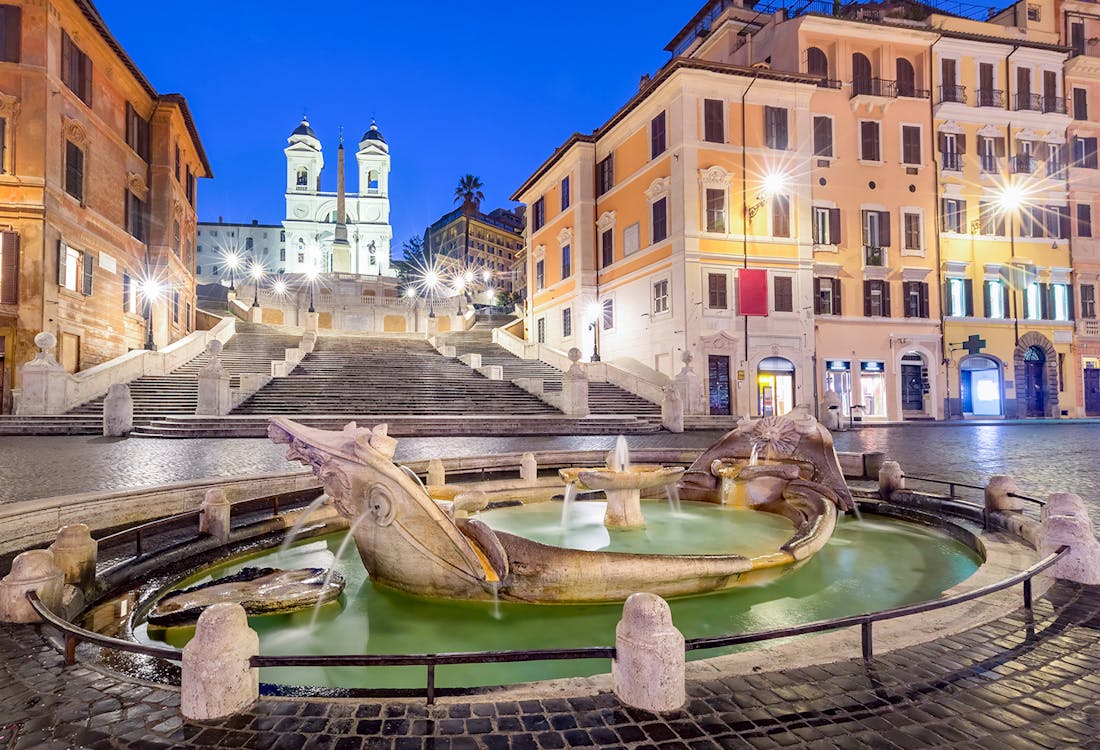 7. Pub Crawl Experience in Rome
Type

: Pubs


Location

: The Highlander Pub

Discover Rome's electrifying nightlife with a guided pub crawl, exploring the trendiest bars and hidden gems in the city. Experience VIP entry, indulge in Italian cocktails and shots, and forge new connections on this unforgettable night out. Kickstart the evening with a drink and a shot of your choice at the first bar. The fun-loving guides will lead entertaining drinking games, including beer pong, adding to the excitement. Plus, they'll offer great dining recommendations for your stay in Rome. Don't miss this thrilling opportunity to revel in Rome's vibrant after-dark scene and create lasting memories.

BOOK NOW
8. Mercato Centrale Street Food
Type

: Street Food


Location

: Mercato Centrale

Indulge in a street food adventure at Mercato Centrale, Rome's culinary hub, as the sun sets. This bustling market comes alive at night, offering a feast for the senses with an array of Italian treats. Savor authentic Roman dishes like supplì, crispy fried artichokes, and freshly baked pizza al taglio. Sample regional cheeses, cured meats, and tantalizing sweets as you wander through the lively stalls. The lively atmosphere, aromatic scents, and friendly vendors create an unforgettable experience, making Mercato Centrale a must-visit destination for foodies seeking an authentic taste of Rome's culinary delights after dark.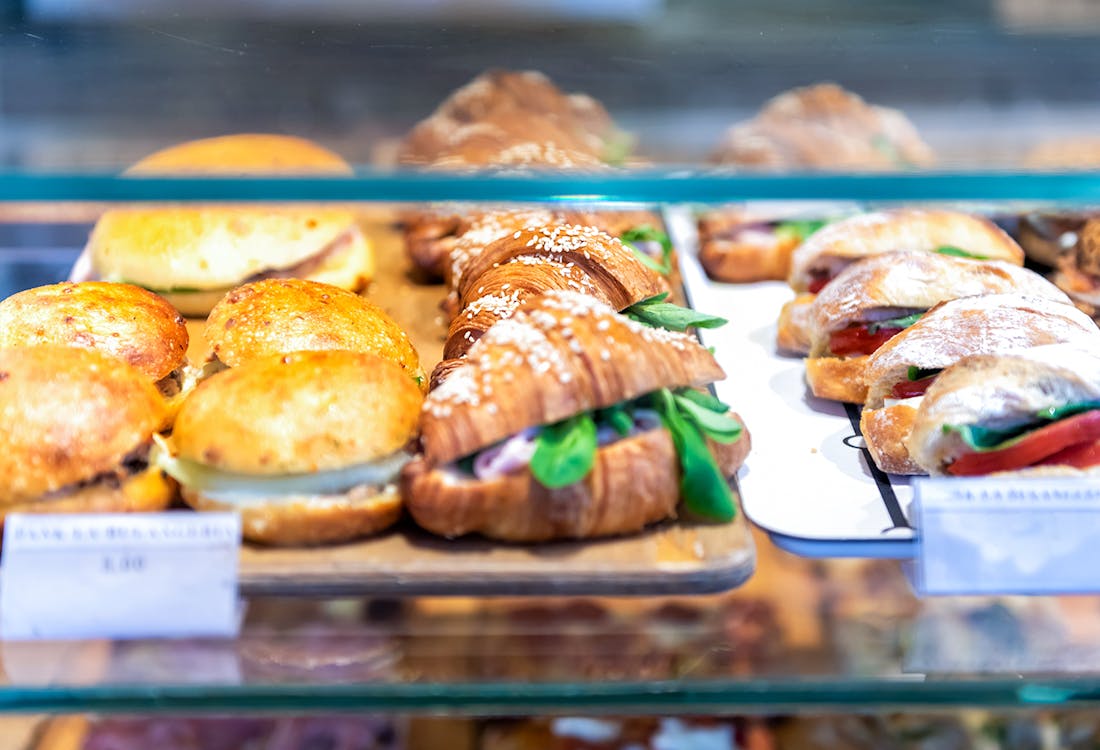 9. Catacombs Tour at night
Type

: Crypts


Location

: Capuchin Crypt

Embark on a spine-chilling journey with a Catacombs at night tour in Rome. In the late evening, the atmosphere becomes mysterious and hauntingly beautiful. Descend into the depths of ancient burial grounds, where early Christians sought refuge and laid their loved ones to rest. Follow expert guides through dimly lit corridors, hearing eerie tales of the catacombs' history and the stories of the souls that once inhabited them. The flickering candlelight adds an eerie ambiance, immersing you in a unique and unforgettable experience. This after-hours tour unveils a different side of Rome's history, leaving you with a haunting appreciation of its past.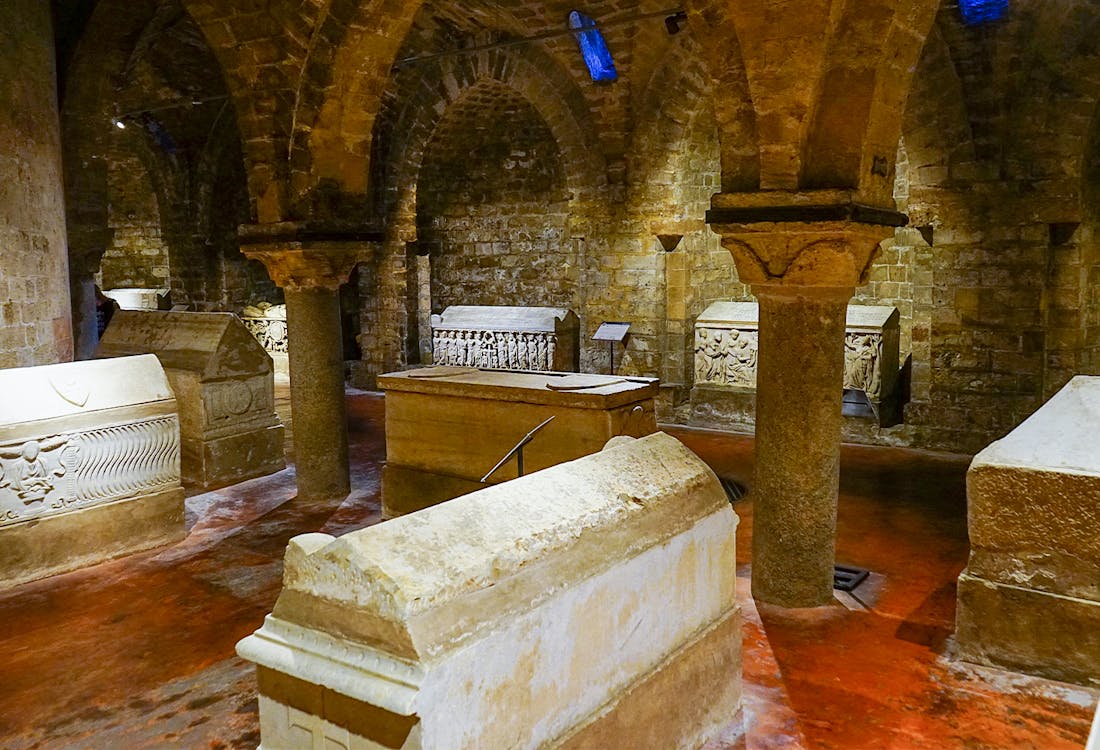 10. Big Mama Live Music & Bar
Type

: Live Music


Location

: Trastevere

Experience the soulful rhythms and electrifying ambiance of Big Mama Live Music & Bar in Rome, a haven for live jazz music enthusiasts at night. Located in Trastevere, this iconic venue resonates with the sounds of talented musicians, captivating your senses with every note. Immerse yourself in the timeless allure of jazz as you sip on fine cocktails and food. The intimate setting fosters a connection between artists and audience, creating a wonderful experience. Whether you're a jazz aficionado or a first-time listener, Big Mama promises an enchanting night of live music and memories to cherish.