With luminous skyscrapers, modern art and a melting-pot of cultures that call the city home, New York is more than just a glitzy dream. Hidden away in a blanket of snow, the summer finally gives way to tourists hoping to get acquainted with the City of Dreams from up close. The season witnesses a lot of colors and a celebratory mood that takes over the five boroughs. A walk through the sunny city may land you up at an impromptu block party or an outdoor concert in the park. With a lesser crowd to worry about, your trip to New York promises a good time and plenty of memories.
What makes New York in June Special?
---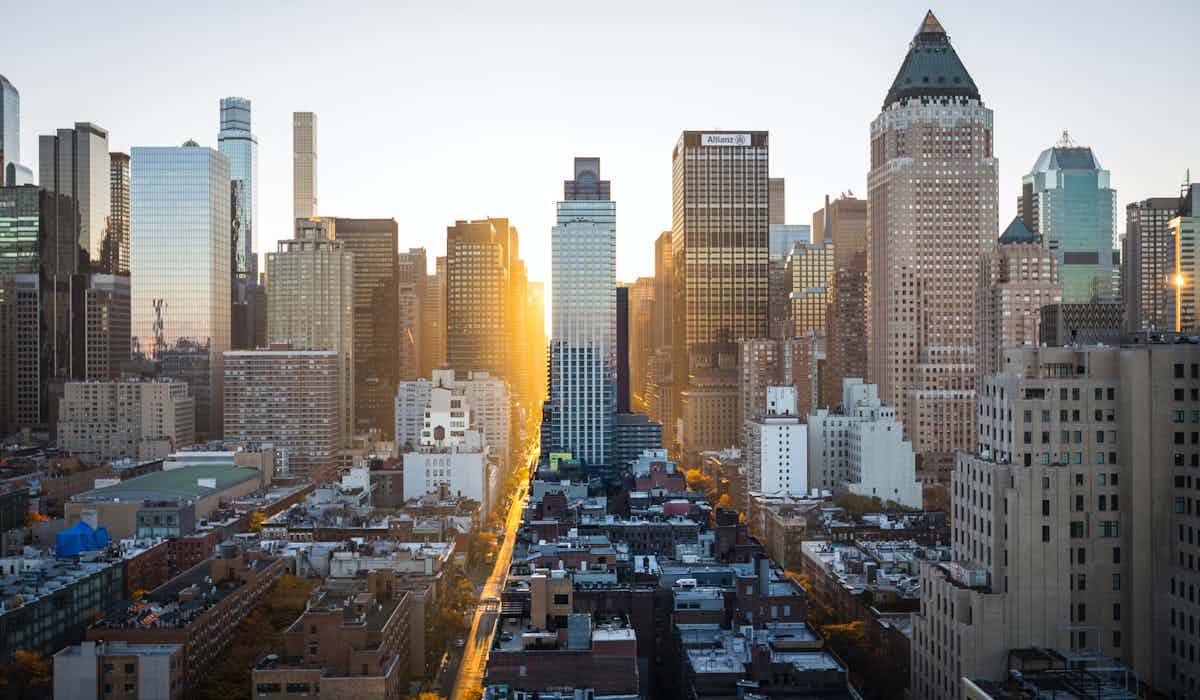 After a spell of cold weather, New York in June makes way for a sunny respite. With the temperature rising day by day, this is the perfect time in the month to visit some parks, catch up on an outdoor concert and go for an excursion across the theatre district for a Broadway show or two. Before the summer vacation creeps in, June in New York is a relatively less crowded month and is also the right time to visit most of its attractions without facing a swarm of tourists. However, it is advisable to reserve well in advance to get easy access at all the must-visit attractions of New York!
New York Weather in June
---
New York in June allows you to experience pleasant weather throughout the month before it begins warming up for the summer. While August can get humid, the initial few days of summer range between 18 C to 26 C, making it an ideal time to visit the city.
New York in June: Top Experiences
---
A massive expanse of green in the midst of Manhattan, Central Park The iconic Central Park is buzzing with life during the month of June in New York. Considered as one of the most important public parks in New York, it occupies a sprawling 840 acres of land. There are several activities including fishing, camping as well as outdoor concerts that you can enjoy here in June.
June Timings
Open daily from 6:00 AM – 1:00 AM
The World Trade Centre site now stands as a significant place to remember those who lost their lives on the fateful evening of 9/11. The site today is an 8-acre plaza with silver plates dedicated to the names of the victims along with a museum.
June Timings
Daily: 9:00 AM to 8:00 PM
Considered as one of the symbols of New York City, the Empire State Building and 86-floor observatory and wonder of the world. One can get a panoramic view of Manhattan, New Jersey, Pennsylvania and Connecticut on a clear day.
June Timings
Daily 9:00 AM - 12:00 PM

Helicopter tours are the best way to make the most of your trip to New York. Gaze out at the skyline and the sprawling cityscape on an elaborate, 20-minute flight over some of the most iconic landmarks. Choose between a variety of flights that treat you to different New York experiences.
June Helicopter Tour Timings
Depends on the tour chosen
Helicopter Flight Services Inc, Downtown Manhattan Heliport pier 6
New York, USA
Getting There ›
New York Hamilton Tour: Young, Scrappy & Hungry
Walk through a three-hour tour of Hamilton's New York to know more about the late colonial history and the revolutionary war that took place in New York City. The tour takes place at 10 AM every day and goes on by briefing you to the journey of what is today known as the USA.
June Timings
Daily: 10 AM onwards
Circle Line NYC Landmarks Cruise
Hop onboard the Manhattan island cruise that takes you through a luxurious experience around Manhattan. Witness the five boroughs: Brooklyn, Manhattan, Queens, Staten Island, and the Bronx during the cruise and know more about the places with an experienced guide. The cruises begin from 10 AM onwards.
June Timings
Daily: 10 AM, 12 PM & 1.30 PM
Visit the famous theatre district of the city to catch some breathtaking Broadway performances. With nearly 12 million people watching Broadway shows every year, its best to check the online schedules and book tickets to avoid sell-outs. Whether you're into groovy musicals or thrillers, there's something for everyone at Broadway!
June Timings
Timings Vary Depending On The Show & Availability
A symbol of international friendship between France and the USA, today the Statue of Liberty has become an icon of New York. Located on the 12-acre Liberty Island in New York, the statue is an observatory apart from being a monument.
June Timings
Daily: Daily 9:00 AM to 5:00 PM
Ferry Timings: 8:30 AM – 5:00 PM (every 25-30 minutes approximately)
Metropolitan Museum of Art
Founded in 1870, the opulent museum is home to a vast collection of art and artifacts. These include a vast number of sculptures, paintings, and textiles from around the world. With 17 acres of history worth uncovering, The Metropolitan Museum of Art is definitely the place to be.
June Timings
Sun to Fri 10:30 AM to 5:30 PM
Sat 10:30 AM to 7:00 PM
New York in June: Events to Look Out For
---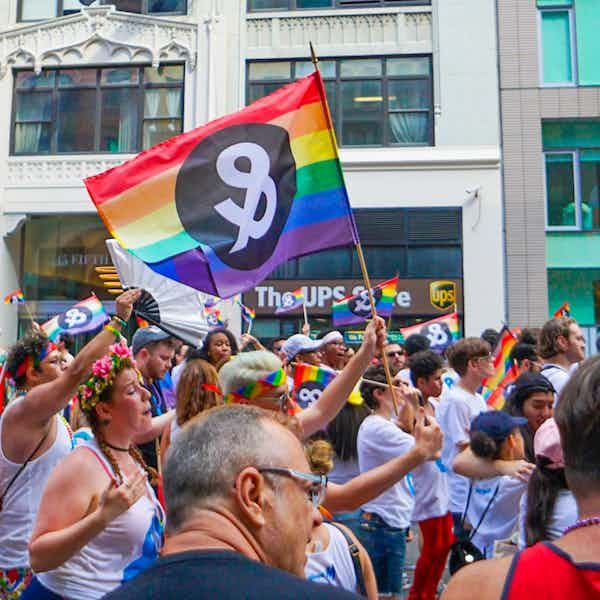 Pride March
Date: 25 June, 2023
Taking place on June 25th, the annual gay pride is a citywide celebration of the LGBTQ+ community; that began in the year of 1969. Today the celebration includes a number of parties, rallies, exhibits, and events being commemorated in great fervor.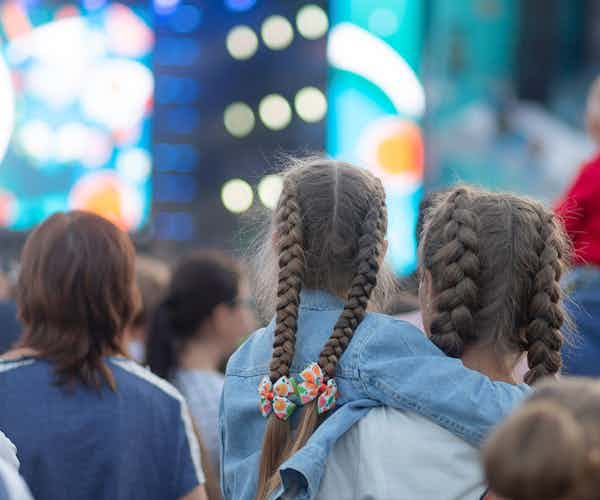 Governors Ball 2023
Date: 9 to 11 June, 2023
Get ready for an unforgettable experience at Governors Ball 2023! From June 9-11, New York's Flushing Meadows Corona Park in Queens will host one of the biggest music festivals in the world. With a lineup of electronic, rock, and hip-hop music across multiple stages, this festival is not one to miss. See headliners like Kendrick Lamar, Lizzo, and Odesza, and discover new artists like Sofi Tukker and Rina Sawayama.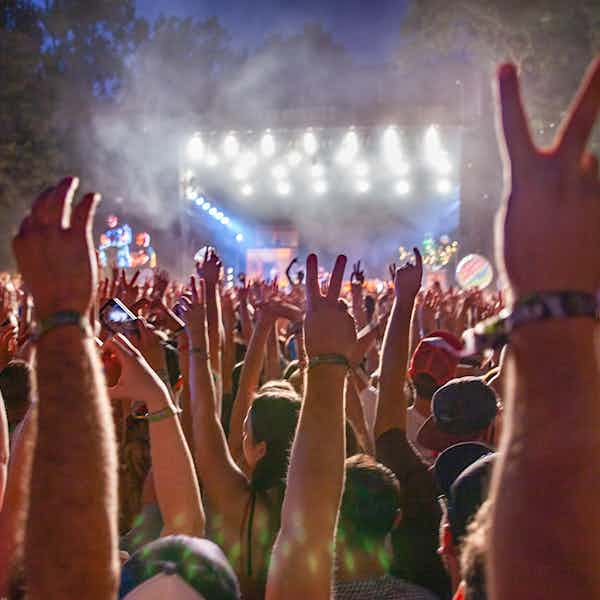 SummerStage 2023
Date: Starts from June 3, 2023
SummerStage is a highlighting summer concert that includes everything beginning from free concerts, dance parties, live theatre, ballet and also an outdoor opera series. With as many as 200 artists performing this year, SummerStage will be taking place in 13 parks across all five boroughs.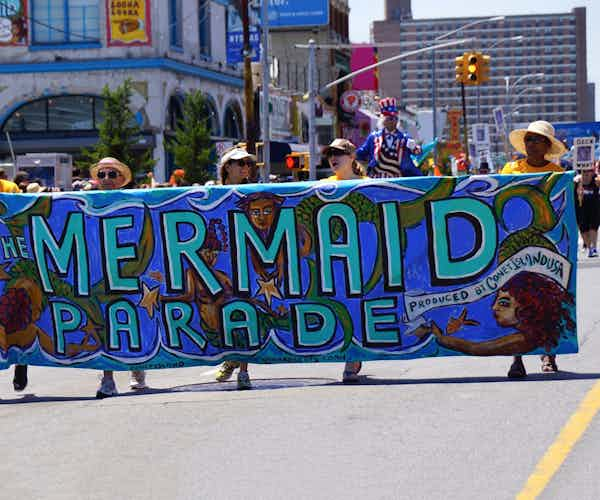 Coney Island Mermaid Parade
Date: 17 June, 2023
Deemed as the nation's largest art parade, the Mermaid Parade is conceptualized entirely by Coney Island USA (a non-profit organization). Being held on the 17th of June this year, the parade will be a celebration of 3,000 creative individuals from all over the five boroughs
NYC in June: 5-7 days Itinerary
---
5-7 Days in New York Itinerary
NYC Essentials in June
---
New York Weather in June
New York enjoys a sunny hiatus from the frost-ridden winters in the month of June, so this is an ideal time to visit its parks! With temperatures ranging between 18 C to 26 C, New York is pleasant as compared to the coming summer months of July and August.
NYC Accommodation In June
Whether you're a budget traveler or looking for a more luxurious stay, The Big Apple welcomes all travelers and has a host of accommodation to suit your budget –
NYC Packing List in June
Fune in New York is warm, so make sure to pack light clothes but also be prepared to encounter some untimely rains. With June being the high season in New York, you may also have to walk distances or wait in the queues — so its best to pick comfortable shoes that are preferably water resistant as well. Shorts, t-shirts as well as dresses are commonly sported by locals and will not be an issue at tourist attractions as well.
Getting Around New York in June
New York has an excellent public transport network and it is incredibly easy to get around on a daily basis. Being the most populated city in the world, fifteen million residents traveling across its five boroughs, it is almost impossible to lose your way in the city. The city's iconic yellow taxis are available anywhere in the city, however reserving them for an emergency is advisable as the prices are a little steep for tourists. The New York Metropolitan Transport Authority that covers a total of 322 routes is an economical way to get around. However, if you're in a hurry, the New York subway is the most convenient way to reach faster by avoiding traffic.
New York in June: Where to eat
--- Bagels
Locals and tourists alike agree that New York is home to some of the most delicious varieties of steaming hot bagels. With a crunchy exterior and chewy insides, you can relish this scrumptious breakfast food with cream cheese, smoked fish and with an occasional topping or two on it.
Where to eat: Ess-a-Bagel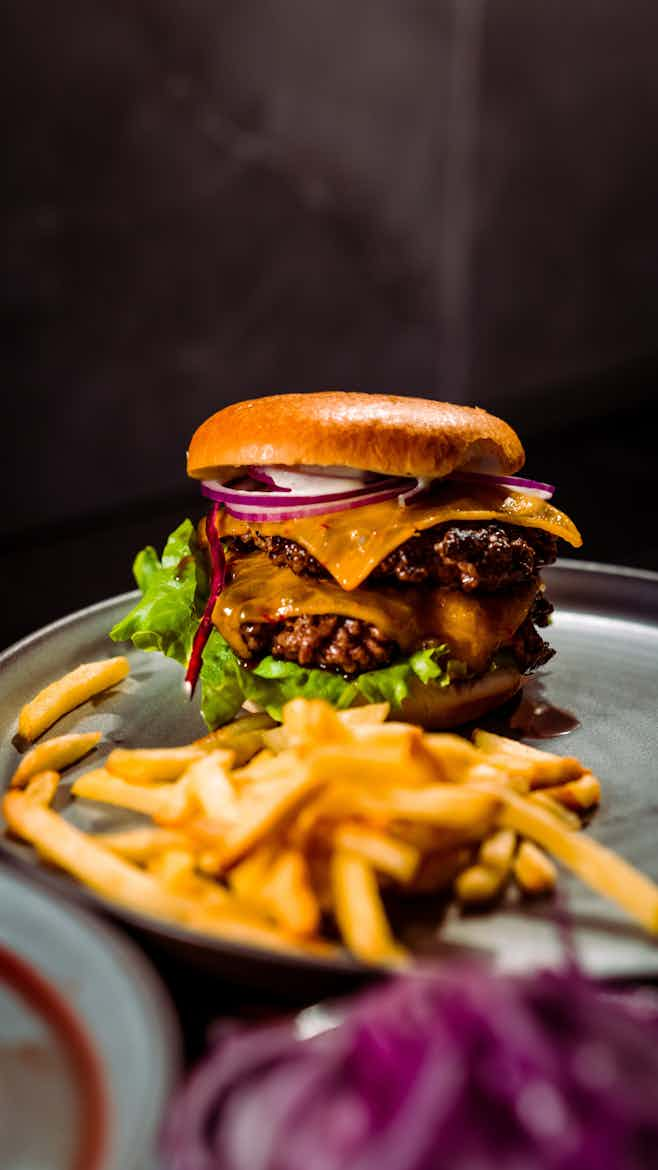 Burgers
New York is synonymous to burgers, and burgers are an international favorite! So whether you're into a king-sized extravagant burger or an old-school, humble looking dish — you can catch them at almost any local restaurant and pair them up with your favorite drink or sliders.
Where to eat: Williamsburg Waffles
If you're the kind who like to indulge every once in a while, waffles are never a bad idea in New York! Whether you're in the mood for sweet or savory, this popular street food is definitely something you shouldn't miss out on.
Where to eat: Wafels and Dinges Hot dog
There isn't anything more quintessential New York than a hot dog, and there are a number of places where you can try this local favorite. With its piquant tangy, tomato-based onion sauce topping, the famed hot dogs (earlier known as Frankfurters) have been in existence since the early 1870s.
Where to eat: CRIF DOGS Black and white cookies
A half-an-half cookie iced with vanilla on one side and chocolate on the other are commonly available in New York delis or bakeries. Soft and pillowy, the center of this cookie is almost cake-like and it is lathered with a fondant icing to make it a decadent treat.
Where to eat: RUSS and DAUGHTERS
Tips for Visiting New York in June
---
Early booking is recommended to avoid sell-outs and peak season crowds.
New York will play host to the 9th Avenue Food Festival on the 18th and 19th of May, 2019. Plan a visit here to get a flavor of different cultural cuisines, ethnic music, and traditional dance performances.Plan your trip so as to enjoy the outdoors more than indoors, as this is ideal weather for an excursion.
Purchase tickets online for popular tourist attractions such as the Empire State Building to avoid long queues.
Opt for a subway instead of a taxi ride to avoid traffic, which is common in New York City.
New York has a lot more to offer than just Manhattan, make sure you choose one of the other four boroughs to enhance your experience and cut down on your expenses.
Discover New York Through The Year
---
Planning to Visit New York in June?
---
For more fun things to do in NYC, check out our detailed guides and plan your trip better!
FAQs
---
Yes! June is one of the best times to visit New York as the weather is warm and pleasant and the major attractions aren't too crowded.
Yes, New York begins to get expensive from June onward as it's the beginning of season time.
June is a great time to visit the Central Park, Empire State Building, take a Circle Line NYC Landmarks Cruise, and attend Broadway shows!
Some of the best events in New York in June are the Pride March, Governors Ball, SummerStage and the Coney Island Mermaid Parade.
The easiest and quickest way to travel around New York City is by the subway