With thanksgiving quickly approaching, Americans are brewing with excitement for the togetherness the holiday season promises. Whether you celebrate with family or host a Friendsgiving, it's all about getting together and being thankful.
Fun fact: Thanksgiving is held on the fourth Thursday in November. This year, Thanksgiving falls on Thursday, November 24, 2022.
Thanksgiving In New York
---
Thanksgiving in New York is a whole other feeling. Picture ever-bustling streets with New Yorkers scrambling about in their Christmas/Hanukkah gift-buying shenanigans, the slew of holiday markets buzzing with life, and the jaw-dropping window displays that will make you halt right away. If you happen to be in New York during this magical time of year, here are a few ways you can make the best of this beloved holiday.
10 Ways To Spend Thanksgiving In New York
---
Thanksgiving in 2022 will include all the essentials: connecting with friends and family, stuffing our faces with turkey and pie, being thankful for our blessings, and admiring the beauty of NYC. Here are some of the best things to do this Thanksgiving, curated by us:
Visit some of the city's classics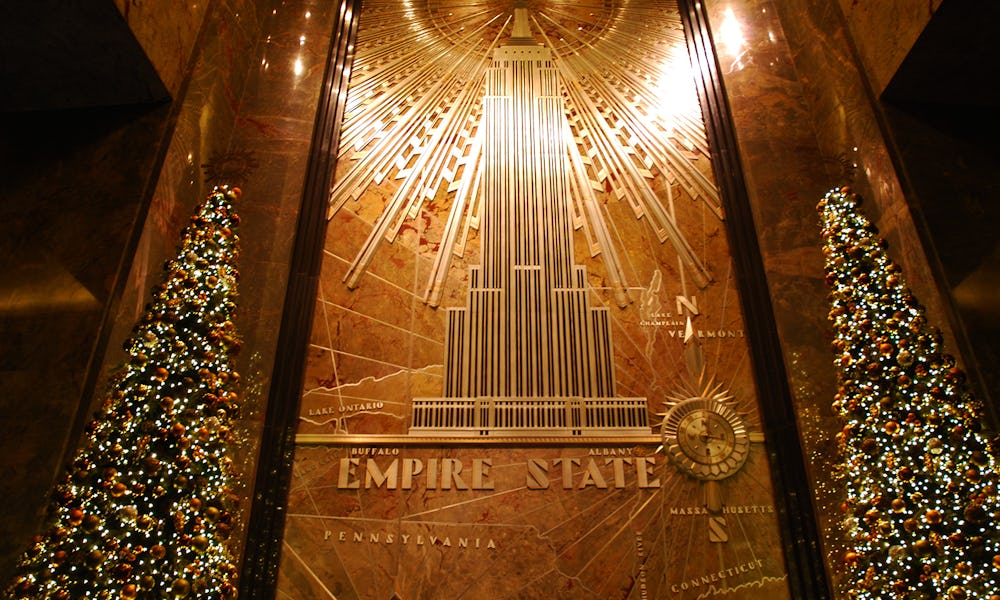 This nation-wide celebration may have you wondering if the whole country shuts down on thanksgiving day. Lucky for you, some of the New York classic attractions remain open, in case you're in the mood for a little sightseeing. Take note that some of them may close early (on account of the holiday), so please check the opening/closing times on the official website. Want to grab tickets to these attractions?
Our top suggestions:
- Empire State Building Tickets (Opening Hours: 9 AM - 10 PM)
- 9/11 Memorial Tickets (Opening Hours: 10 AM - 5 PM). Note: The museum remains closed on Tuesdays, and Thanksgiving day
- One World Observatory Tickets (Opening Hours: 9 AM - 8 PM)
- Madame Tussauds Tickets NYC (Opening Hours: 10 AM - 8 PM)

Recommended: Opt for the 3 attractions pass for a wallet-friendly option.
Watch the Macy's Thanksgiving Day Parade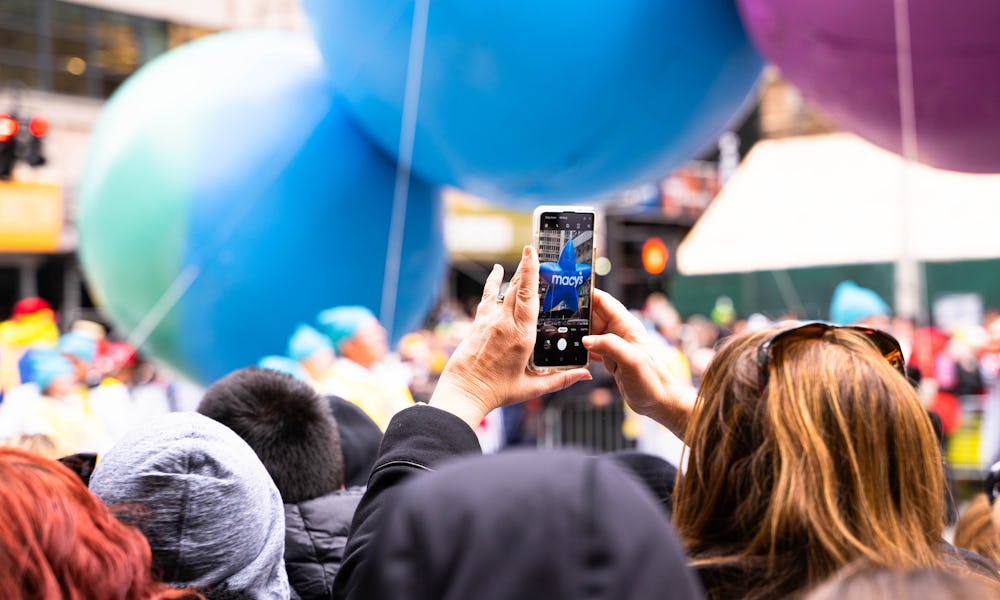 Nothing screams Thanksgiving like watching the Macy's Thanksgiving Day Parade. Whether you're miles away, or conveniently in the city where it takes place, tune in for the pageant of balloons, floats, and performances. At as early as 6 AM, campers come to the west side of Central Park, which lies between West 75th Street and West 59th Street.
Location: : 77th Street and Central Park West
Starts at: 9 AM onwards
Traipse through the Bank of America Winter Village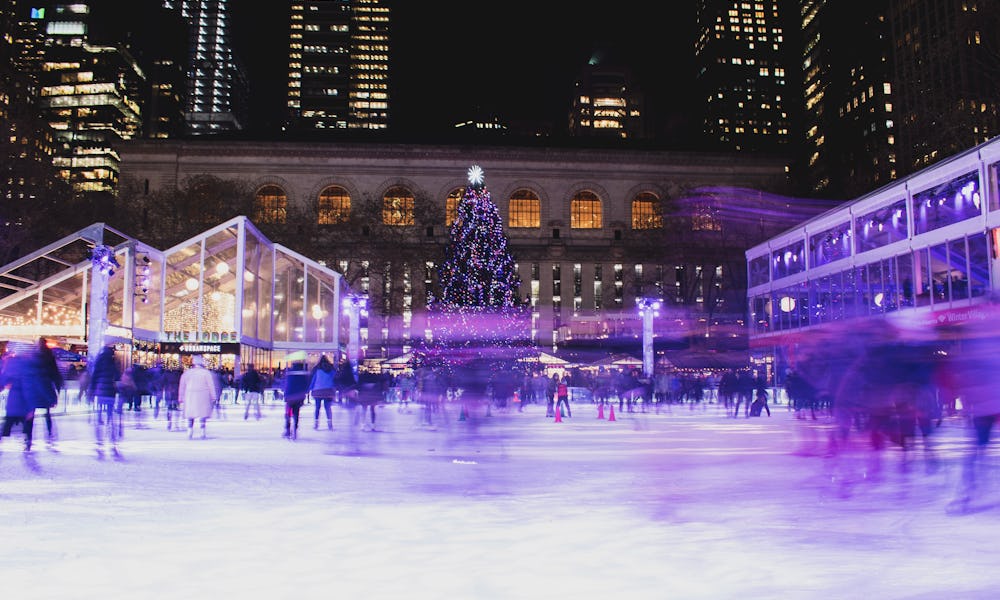 Bryant Park's Winter Village by Bank of America is back this year, stronger than ever. Putting together holiday festivities, shopping, food, and live action, you're bound to have a hoot. Walk in and out of the Winter Village, brimming with life (and over 170 kiosks). Throw on a pair of skates and zoom across the 17,000-square-foot ice rink, the perfect way to spend the holiday season with your loved ones.
Location: 42nd Street and, 6th Ave, New York, NY 10018
Visit the Rockefeller Centre Skating Rink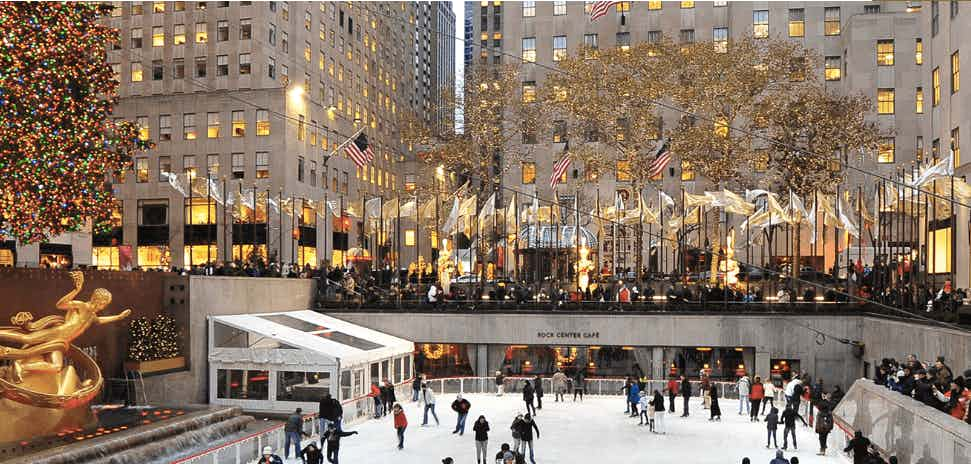 If skating is high up on your list of things to do this Thanksgiving, go big or go home. Crank it up a notch at the Rockefeller Center rink and show off your skating skills under a golden Prometheus. This is one of the more quintessential "must-dos" in the city and is a great way to embrace the wintry holiday season.
Location: 600 5th Avenue, Rockefeller Center, New York, NY 10020
Carriage ride in Central Park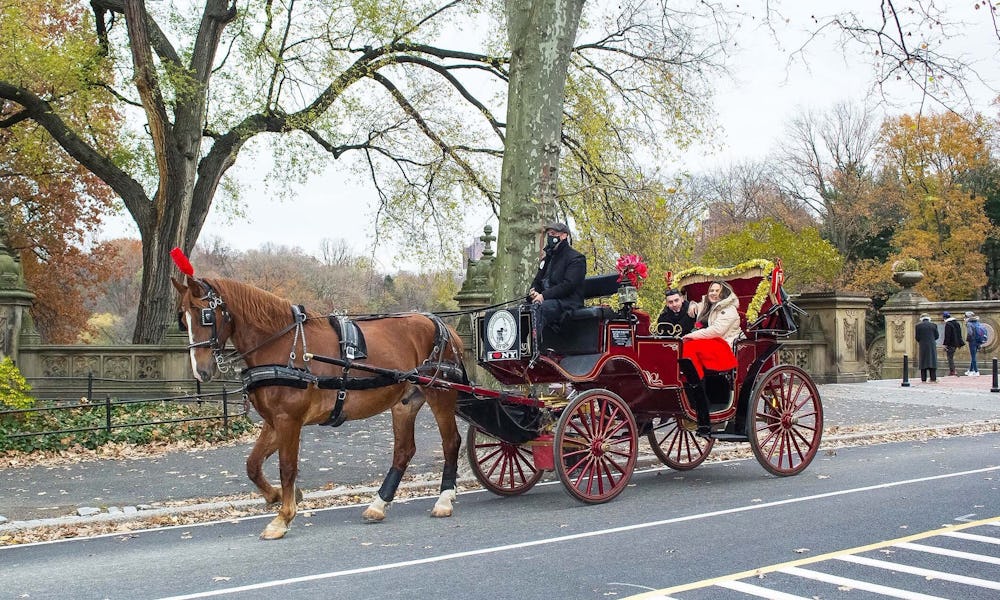 Add a dash of romance to your holiday with a horse-drawn carriage ride through the city's most famous park- Central Park. Snuggle up with your partner in the back as you're taken through the best that Central Park has to offer. This New York-style holiday special will remain a memory for the many Thanksgiving days to come.
Check out the LuminoCity Festival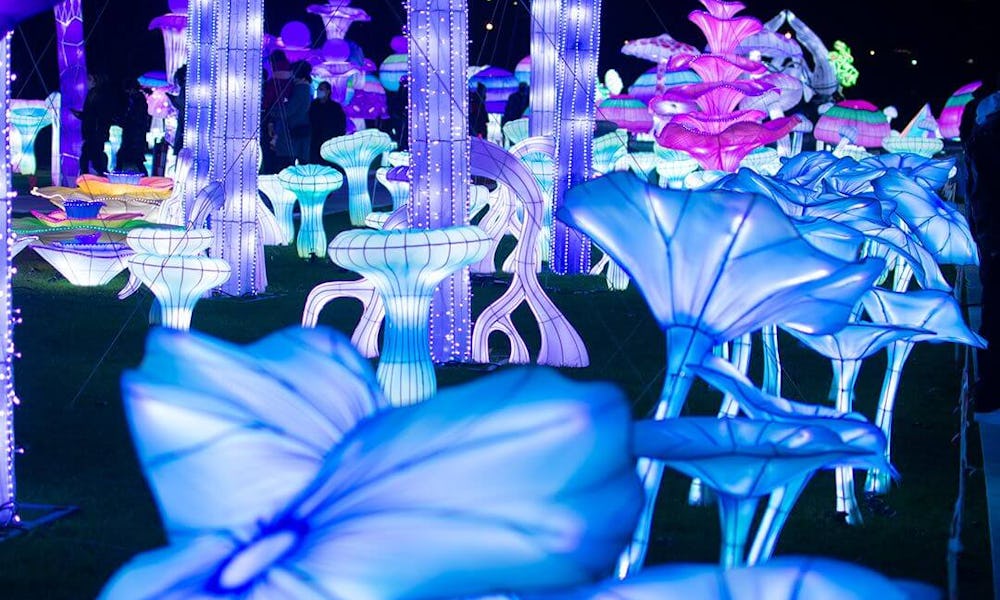 Enjoy the LuminoCity festival, just your average holiday light festival with an immersive art element. Running until the 10th of Jan, this is a great way to kickstart your holiday. This year's theme is "Pure Magical", so make sure to capture the magical light and colour displays. It is advisable to book tickets ahead of time. Even though there is much to explore across several acres of land, you want to beat the Thanksgiving rush.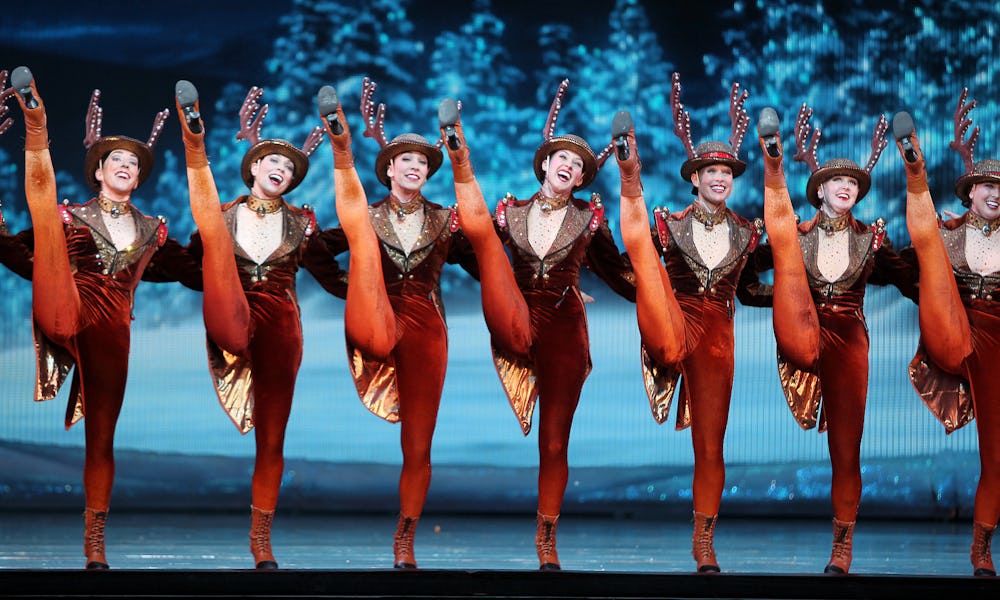 What do you know: Broadway is back, baby! Just in time for the holidays. After a year and a half of being dormant, Broadway opens its doors to the public again at the end of November. There are a select few shows that are running on the 24th of November this year.
Catch Themed Window Installations at the Fifth Avenue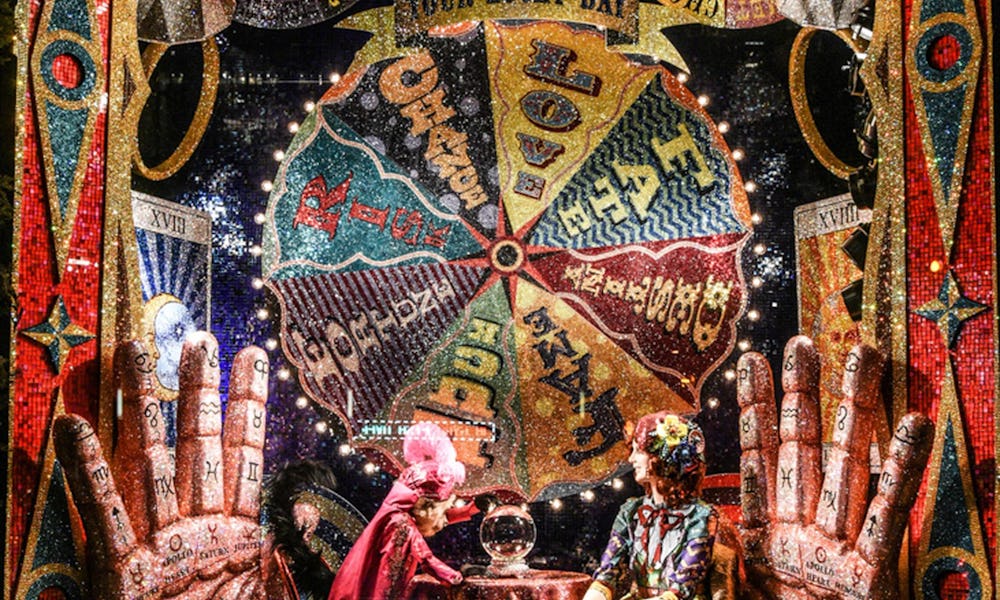 Don't want a piece of the Black Friday action? That's fine, you can still be a part of the holiday shopping fun by window shopping at Fifth Avenue, one of the popular shopping spots in the world. Macy's windows never disappoint. Watch a bright-eyed blue reindeer named Tiptoe take the centre stage at Macy's. If interested, you may have a look at the windows of Bloomingdales or Saks Fifth Avenue, which are also known for their thanksgiving looks.
Pick up a thanksgiving meal by yourself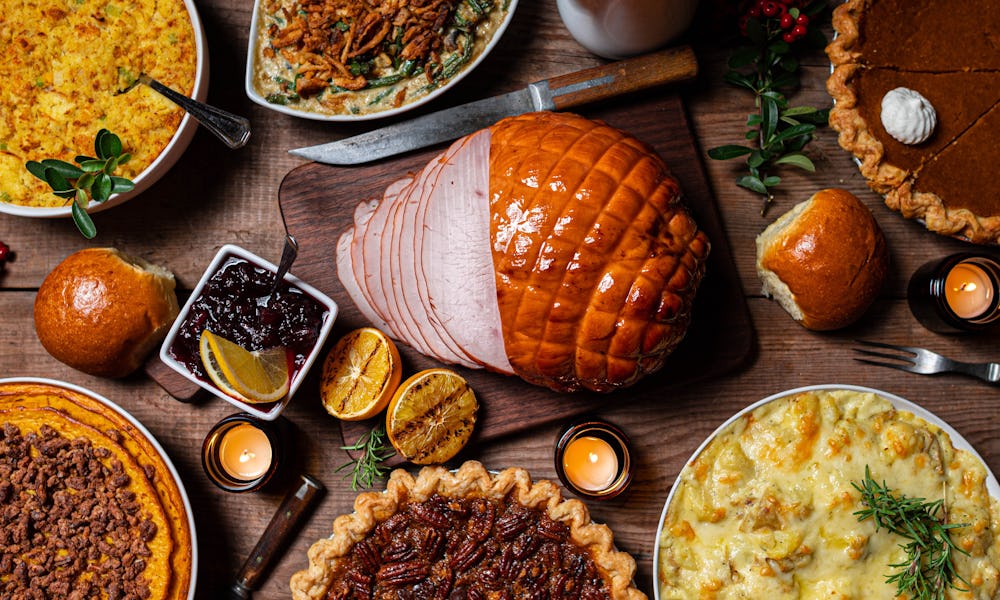 You read that right- PICK up instead of WHIP up a thanksgiving meal all by yourself. This Thanksgiving, save yourself the trouble of slaying away in the kitchen. Treat yourself to a wholesome thanksgiving meal nonetheless. All you've got to worry about is stuffing your face and passing out by 9 PM!
#1 Il Buco Alimentari
If you don't want to sit down for a Thanksgiving dinner at Il Buco Alimentari, a dine-in institution, enjoy a takeout feast that features crispy butterball potatoes and sourdough stuffing. And don't forget about desert: pecan chocolate tart will stand out from the rest.
Where: 53 Great Jones St, New York, NY 10012
Cost: $450 for 10 - 14 people
#2 Pig Beach
Picture your table sprinkled with pineapple jalapeño coleslaw, candied yams, maple syrup, and a whole smoked heritage turkey. Doesn't that sound too good to be true? Get a fully-cooked Thanksgiving meal from Pig Beach NY.
Where: 480 Union St, Brooklyn, NY 11231
#3 Bowery Road
This all-day brasserie of Bowery Road will be doling out Thanksgiving eats from 1 p.m. until 9 p.m., but if you're staying in this year, bring their three-course feast home to you. For $350, you and five to seven of your friends can tuck into kale market salad, organic roasted turkey with all the trimmings (including stuffing, roasted carrots and Parker House rolls) and your choice of pie (we recommend the perfectly spiced pumpkin).
Where: 132 4th Ave, New York, NY 10003
Cost: $350 for 5-7 people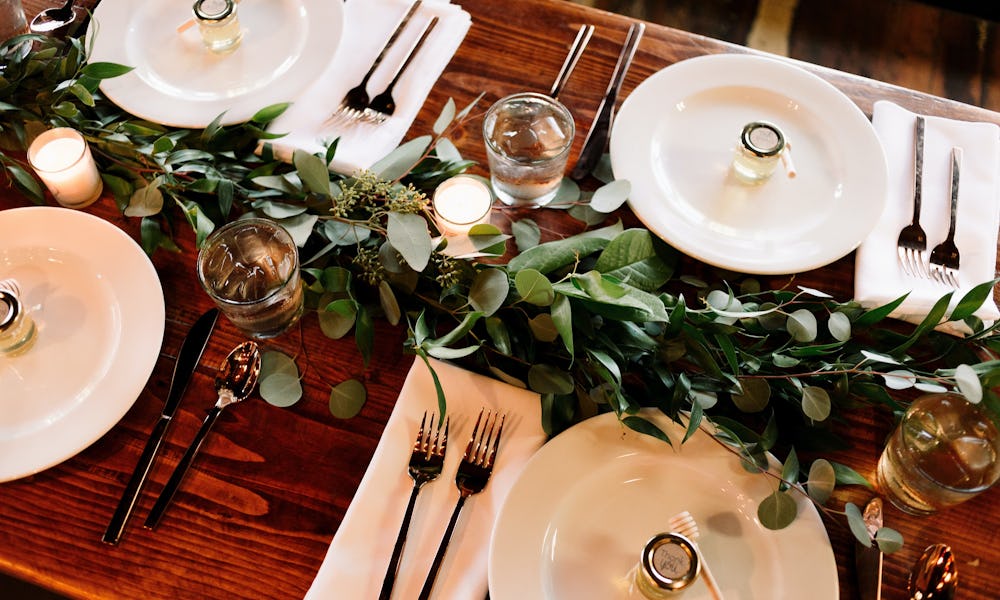 The best option is to eat out. There are several restaurants around town that serve to-die-for Thanksgiving meals at great rates. Here are our top recommendations.
PS: Make sure to secure your table in advance. Most restaurants offer a fixed course traditional Thanksgiving meal.
#1 Magnolia Bakery
The banana pudding at Magnolia Bakery is world famous, and you do not have to go anywhere for your thanksgiving dessert other than this spot. Founded in 1996, it was featured in the movie 'Sex and the City' and has been popular throughout the generations. Thanksgiving specials include apple crisp pudding and cinnamon flavoured delights.
Where: 1240 6th Ave, New York, NY 10020
Cost: $20
#2 Hearth
Head out to Hearth, a cozy East Village spot that brings you a delicious Thanksgiving meal at a a $98 prix fixe- at half price for kids under 12! An optional $38/person wine pairing lets you enjoy the holiday season further. Enjoy a traditional Thanksgiving meal, the perfect pallet for your vino.
Where: 403 E 12th St, New York, NY 10009
Cost: $98 (additional $38 for wine pairing)
#3 Veselka
If you're looking for affordable comfort food in the East Village, you've found the right spot at Veselka. Their annual Thanksgiving dinner is available at just $32- however, there's a catch: it's walk-in only. Once you're in though, you're promised the real deal: turkey, stuffing, mashed potatoes, pie… the works!
Where: 144 SECOND AVENUE, NEW YORK, NY 10003
Cost: $32
#4 Lafayette
Noho's Lafayette is one of New York's most famous contemporary French restaurants. If you're looking for options, then you've come to the right place. At a fixed price of $120, you enjoy a full 3-course Thanksgiving meal. French onion soup, prime beer tartare, Long Island Duck, honeynut squash agnolotti, maple-pumpkin pie, and fall-themed eclairs are just a few of the items on the menu that'll have you falling in love with this festival all over again!
Where: 380 Lafayette Street, New York, NY 10003
Cost: $120 ($60 for kids)
#5 The Smile
If you're missing your family, recede down a few steps on Noho's Bond street to The Smile- a place that makes you feel like you're sitting at your family's dinner table. At $75, you're promised a bunch of options: from the apple-cider braised turkey to chocolate-pecan pie, you're bound to leave feeling a little nostalgic (and a lot full!)
Where: 26 Bond Street, New York, NY 10012
Cost: $75 (additional $38 for wine pairing)
Tips on Spending Thanksgiving in New York
---
Here are some tips for you while traveling to New York this holiday season.
If you're not interested in watching the Macy's parade in person, take a stroll through Central Park West the night before. Get in on the preparation action.
If you're thinking of dining out for Thanksgiving, make sure you book ahead of time. All restaurants get booked up quickly for Thanksgiving. Avoid strolling along the streets looking for a restaurant on Thanksgiving day.
If you're in New York thanksgiving day, we recommend experiencing bargain shopping (if you can face the crowds, that is). Leave your bulky bags and big purses back at home, though.
After you've gorged on the delicious Thanksgiving meal, walk off the turkey sweats - take a walk through Central Park, gorgeous this time of year with its fall colors!
FAQs: Thanksgiving 2022 in New York
No, you don't need to buy tickets to watch the Macy's Parade.
The Macy's Parade starts at 77th Street and Central Park West from 9 AM onwards. The route is from Central Park West to Columbus Circle for 2.5 miles.
Lots of people are out of town during Thanksgiving. It is definitely not the busiest time of year.
November is rather chilly in New York with temperatures between 15 & 8-7°C.