Ah, New York -- the city that never sleeps! Its lively, vibrant spirit is electric through the year, fueling emotions, people and experiences. This essence hits its crescendo during New Year's Eve! The entire city, drunk on festivities comes together beautifully to celebrate, culminating into an unforgettable experience. There's something for everyone in the city during New Year's Eve; from crazy parties and events to intimate dining experiences and everything in between.
If you're planning to visit NYC during New Year's Eve, we have put together a handy little guide to help you make the most of your time there.
New Year's Eve in NYC - What's the Hype?
---
New York City during New Year's is like an artist's tapestry; painted with every color imaginable. The entire city is lit up in anticipation of the new year and there are countless events, parties and concerts in the city where you can spend quality time with your loved ones.
From attending the iconic Times Square Ball Drop, to watching New Year's Eve fireworks at Central Park, there are several options you can choose from. If you prefer something more low-key, you can always go for dinner or drinks to one of the many restaurants open on the special night. Visiting the city with your friends? Make your way to a club or pub and go crazy. On a romantic trip to the city with your partner? Try a charming dinner cruise on the Hudson River or a leisurely stroll along the Brooklyn Bridge as the sky lights up behind you with fireworks.
There's no dearth of things to do in the city for New Year's Eve. Depending on your mood and company, pick an activity (or more, if you're feeling adventurous!) and make memories for a lifetime.
6 Ways to spend New Year's Eve in NYC
---
1. Times Square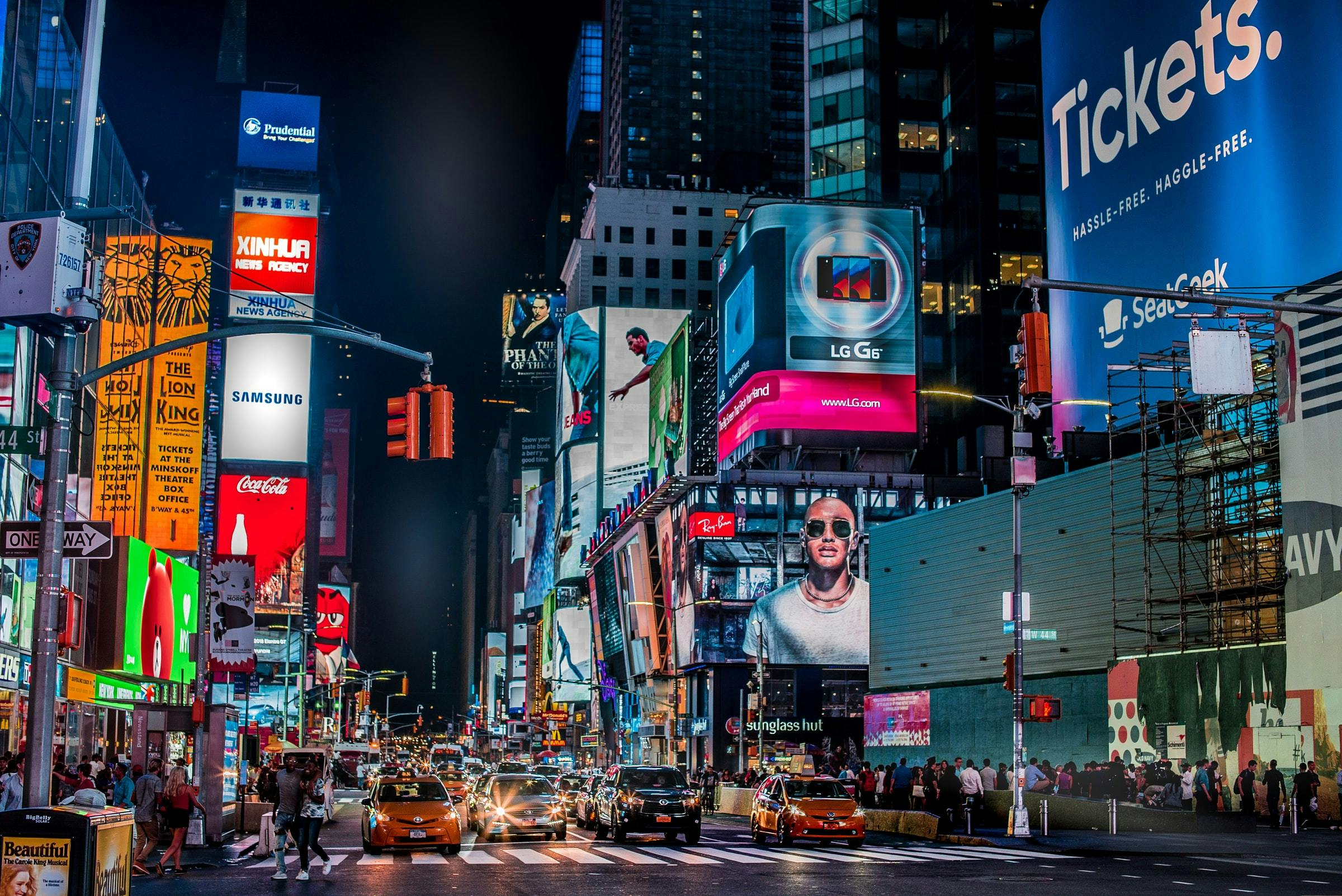 An instant NYC classic, New Year's Eve in Times Square is amongst the world's most popular celebrations. The biggest attraction of this event is the iconic ball drop, set to a countdown to 12:00 AM. More than a million people -- a good mix of locals and tourists -- make their way to Times Square to bring in the end of the year. The best part, along with the feverish intensity of the event, is that entry is completely free.
2. Attend the Met Opera's Fedora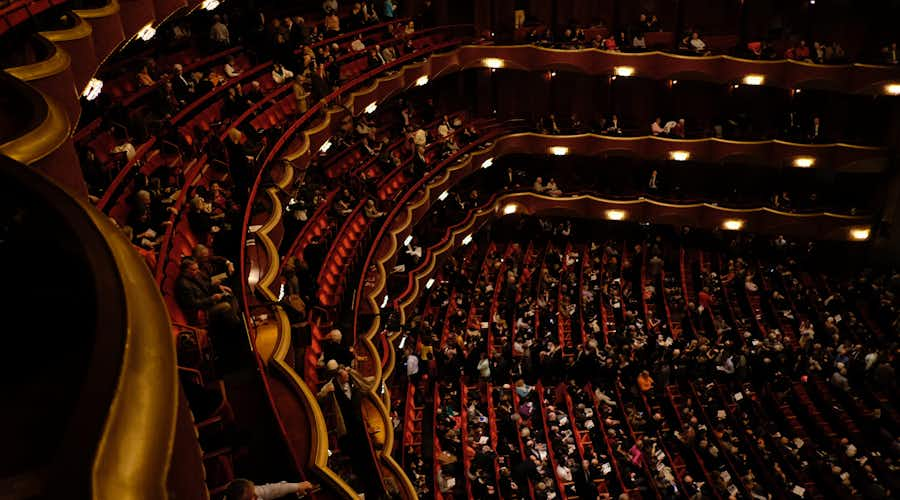 After being absent from the Met repertory for 25 years, Umberto Giordano's exhilarating drama returns. Full of memorable melody, showstopping arias, and explosive confrontations, Fedora will require a cast of thrilling voices to take flight - something that the Met's new production promises it can deliver.
3. Watch a Fireworks Display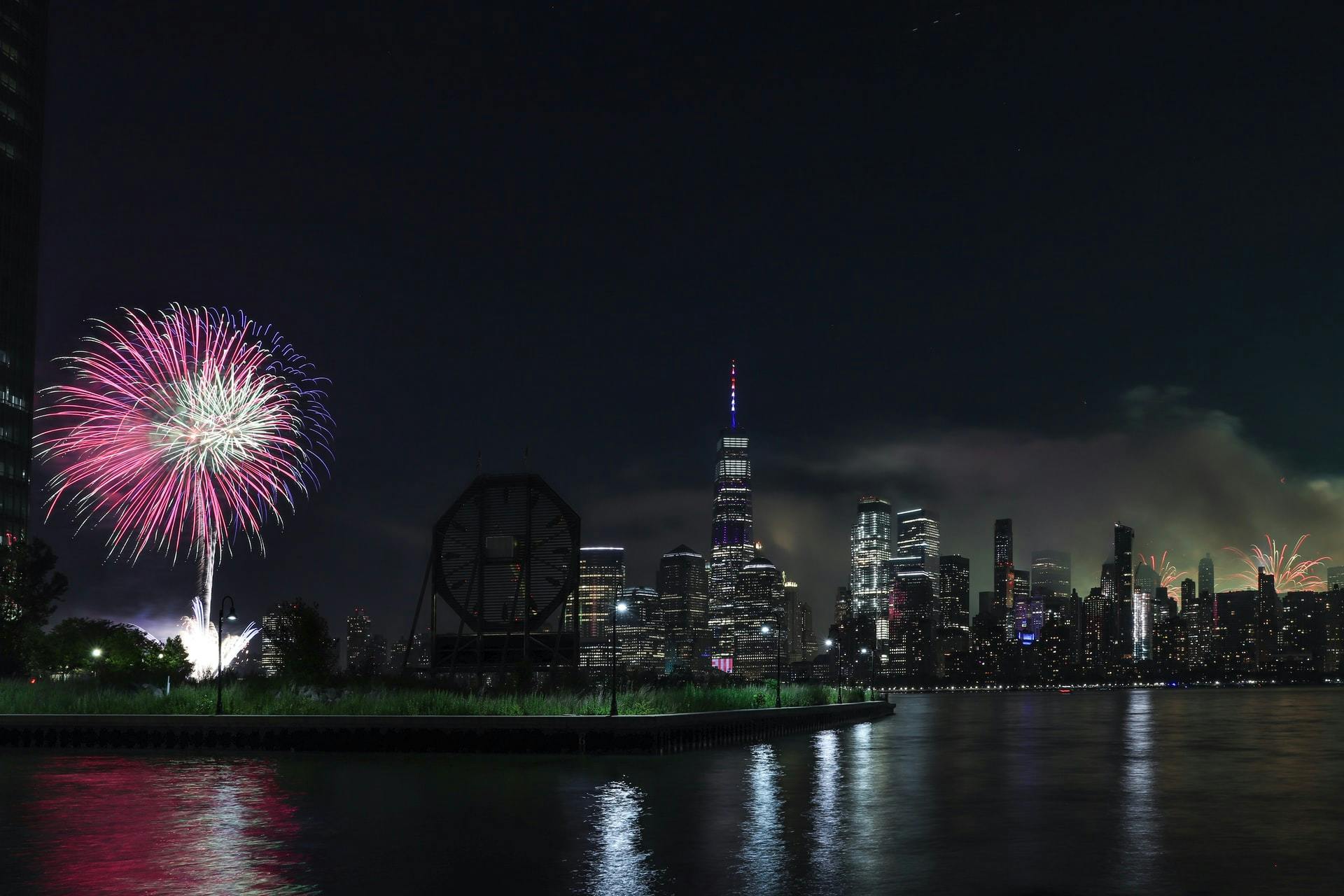 Another classic New Year's Eve experience in NYC is the epic fireworks show that lights up the sky. There are four spots in the city where fireworks are launched to celebrate New Year's: the most popular is without a doubt Times Square (which you can watch virtually), with Central Park close behind, which will not be taking place this year. If you want to stay away from the crowd and still witness the glorious show, the fireworks set off at New York Harbor are perfect for you. These fireworks are visible from Brooklyn, south of Manhattan and New Jersey as well. The fourth spot is at Prospect Park in Brooklyn; to watch fireworks here, you can go to the Grand Army Plaza or enter the park on the West Drive.
4. Go for a Boat Cruise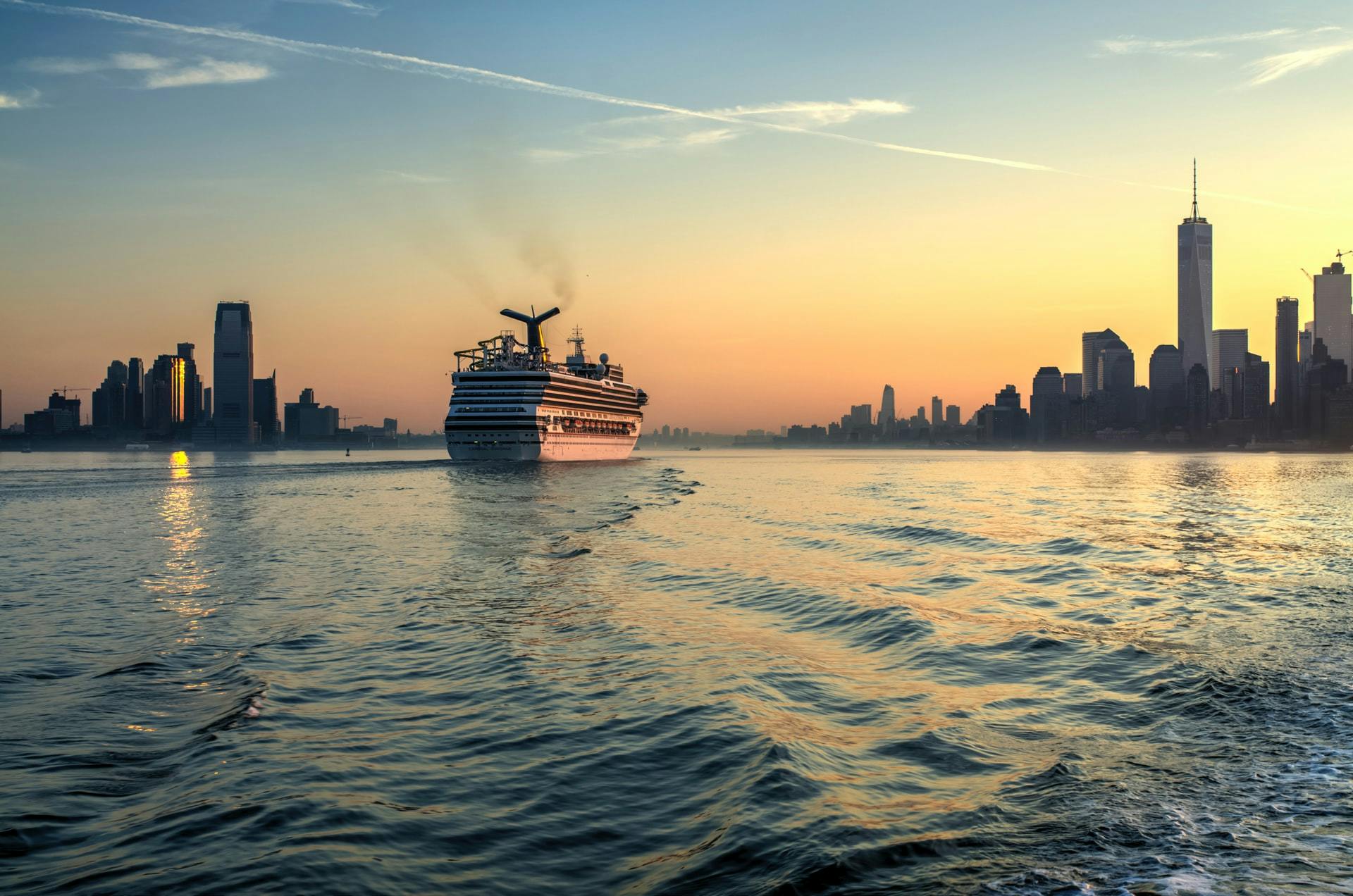 An off-beat experience to make your New Year's Eve unforgettable is a boat cruise on New York Harbor. Live music, delectable food, an exquisite selection of wine, and stunning views of the NYC skyline lit up by fireworks; your boat cruise experience will be straight out of a fairytale. It's perfect if you're out on a date or visiting the city with your partner. Be mindful that the entire experience will be a little heavy on the pockets given the exclusiveness associated with it.
5. Go Bar/Club Hopping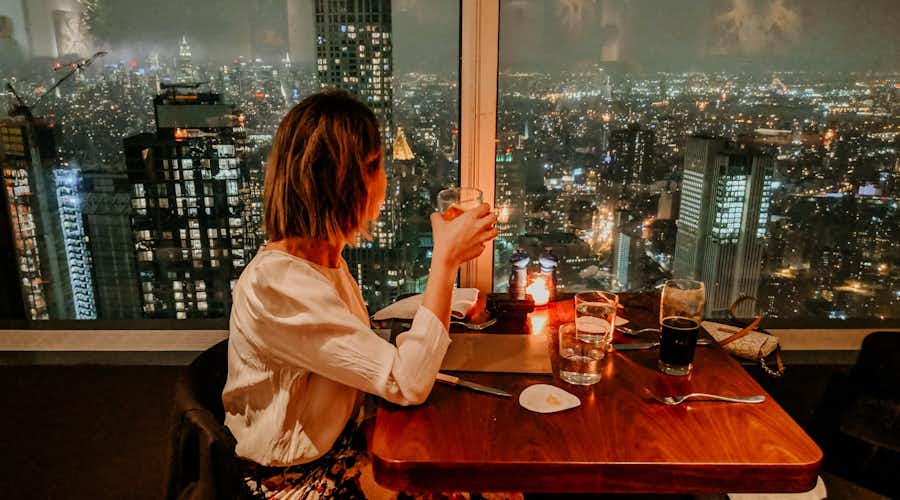 If you're visiting NYC with your friends, there's really no better way to bring in the new year than by bouncing along from bar to bar. From uber exclusive to all-inclusive, this city hosts a myriad of parties. It's advisable to book your tickets for New Year's Eve parties in advance because they sell out pretty quickly. While booking tickets, make sure you're aware of what's included, i.e., drinks, food, entry fee etc. You can find some of the hottest New Year's Eve parties in NYC here.
6. Head Out to Coney Island
While Coney Island is considered a summertime experience in NYC, it reopens for only one night on New Year's Eve. A relatively new addition to the city's New Year's traditions, there's plenty to enjoy at Coney Island on this special day. You can take a spin on the ferris wheel, enjoy stunning fireworks over the boardwalk or attempt the thrilling Thunderbolt, a crazy fun, steel roller coaster. You can also visit the New York Aquarium, which remains open until 9:00 PM. If a charming beachside carnival is your idea of New Year's Eve fun, Coney Island is where you should head to.
You can also head out on a Boroughs & Coney Island Tour to explore the culturally diverse boroughs of New York!
Other interesting activities you can try out in NYC on New Year's Eve include Rockefeller Center for its famed ice-skating rink, a walk around Central Park, riding the Staten Island Ferry, bike riding between Washington Square Park and Belvedere Castle, visiting the American Museum of Natural History for free and cathedrals like St. John's and St. Patrick's.
Tips for your Trip
---
The first thing you need to take care of is public transport. You'll be traveling around a lot and the best way to do so is by purchasing a MetroCard at the nearest subway station. This card gives you full access to all the subway lines and city buses.
Tying in to the previous point, some streets and subway stations are barricaded early in the day due to New Year's Eve celebrations. Check the subway website for updated information and give yourself additional time to get wherever you need to go.
A smart way to gain access to washrooms and other general amenities is by getting tickets for one of the participating businesses on Times Square. These businesses host New Year's Eve-themed events and their proximity to Times Square make them the perfect spot to kill a couple of hours while you wait for midnight. This ticket will not only give you access to Times Square, food and drink options, a place where you can warm up when it gets too cold and the general freedom to move around. Your options include AMC Theatres, Ripley's Believe It or Not Museum, Dave & Buster's among others.
No matter which experience you end up going for, always wear comfortable walking shoes or at least carry a pair with you. You'll be walking a lot and while it's easy to forget about it in the moment, your feet will thank you the next morning.
Carry or dress in multiple layers because it gets pretty cold at night.
If you want to enjoy New York City's iconic skyline from a vantage point, the Empire State Building is a good option. But like other popular attractions in the city on New Year's Eve, it can get crowded as well. To get a good spot, we would recommend you head to the landmark as early as possible.
FAQs
---
Are tickets required to enter Times Square on New Year's Eve?
Which streets are closed for the celebration on New Year's Eve in NYC?
Are portable public washrooms available in Times Square?
Is alcohol allowed in Times Square?
Can luggage be brought into Times Square during the New Year's Eve celebration?
Which hotels and restaurants in Times Square have a view of the ball drop?
Is there a designated area in Times Square for the disabled?