New York is a diversity-rich city, hustling and bustling with people from different cultures. The fast-paced lifestyle its citizens follow has earned the city the nickname "the city that never sleeps". The Big Apple, as it is commonly known as, is famous for its skyline, street food, fancy restaurants, well-connected metro lines, fashion and shopping scene, and a vibrant nightlife. Walking around the city and getting lost in the maze of skyscrapers and crowds is an experience like no other. August is when the hot summer temperatures gradually taper down, making the city pleasant for exploring. With several festivals and events taking place in August, New Yorkers sure do know how to revel in the summer heat.
What Makes New York in August Special?
---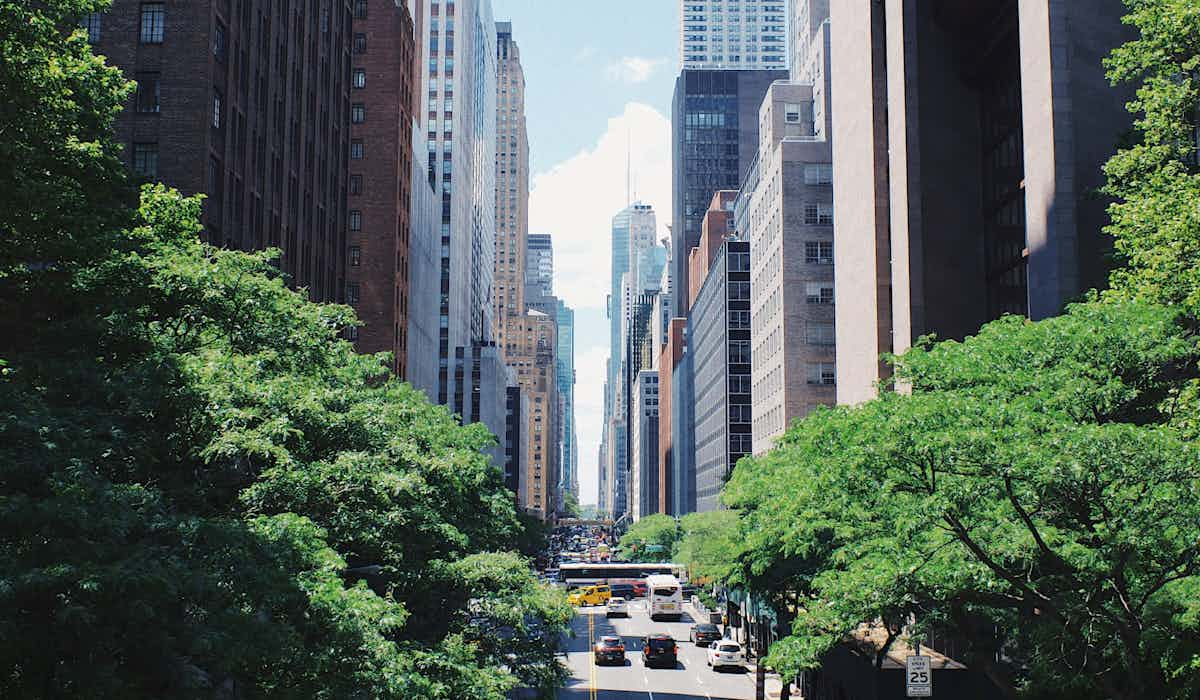 With the weather being sunny and pleasant, and several events taking place, New York City is quite tourist-friendly in August. The locals may travel out of the city on vacation, but the streets are still abuzz with tourists, with most of the attractions and shopping areas being crowded. The sunny weather offers the perfect setting to sunbathe in Central Park or on the beaches. You can cool off from the heat by jet skiing on the Hudson River or hopping on a river cruise. August is also the best time to enjoy outdoor festivals, concerts, rooftop bars and restaurants, and cycling tours. Baseball season is on during this time, so if you're a sports fan, you can check out a New York Yankees or Mets game. With so many things to see and do, visiting New York City in August offers a unique and magical experience.
New York Weather in August
---
New York City in August experiences the end of summer, with the weather gradually transitioning towards fall in September. The weather is mostly sunny and pleasant, but can still be quite hot and humid, with temperatures reaching 27°C during the day and 19°C after sundown. The average humidity ranges between 50% to 75% depending on the time of day. Rainfall is expected on less than 10 days in the month, with chances of a couple of thunderstorms being high.
New York in August : Things to Do
---
Central Park, with its rolling green lawns, and numerous trees, ponds and sculptures, offers a refreshing contrast to the concrete jungle that is New York City. In August, the park is perfect to take a stroll in, cycle or just laze around on the lawns, sunbathing. Several summer concerts and shows are held in the park in August, that is worth checking out.
August Timings
Daily: 6 am-1 am
Pay a tribute to the victims of the horrible terrorist attack by visiting the 9/11 Memorial. The memorial consists of twin pools, with the names of all the victims of the attack inscribed on the walls, and is located where the original twin towers used to stand.
August Timings
Daily: 7:30 am-9 pm (Memorial)
Sun - Thu: 9 am-8 pm. Last Entry at 6 pm (Memorial Museum)
Fri - Sat: 9 am-9 pm. Last Entry at 7 pm (Memorial Museum)
A visit to NYC is incomplete without riding up to the top of one of New York's most iconic skyscrapers, the Empire State Building. The open-air observatory on the 86th floor gives you panoramic views of the city. Enjoy the warm summer breeze as you let the views of the sunset and the sprawling stretch of Manhattan mesmerize you.
August Timings
Daily: 8 am-2 am
Last Trip: 1:15 am

Want to feel tall? Get a glimpse of what Gulliver's world, from the classic children's tale, was like at Gulliver's Gate, the latest addition to New York City's list of attractions. The setup contains interactive miniature versions of some of the most iconic landmarks in the world, that is sure to delight you.
August Timings
Daily: 10 AM to 8 PM

Circle Line NYC Landmarks Cruise
Hop on a luxurious cruise boat that takes you through all of New York City's boroughs, and attractions, with an audio guide explaining each attraction. From the Statue of Liberty to the Yankee Stadium, this tour ensures you do not miss any of the city's famous bridges, landmarks, and monuments.
August Timings
Daily: 10 am, 12 pm & 1.30 pm
A Day Trip to Niagara Falls
Take a break from the hustle and bustle of New York City to marvel at one of the world's greatest natural wonders, the Niagara Falls, where you can indulge in cycling, boating, hiking and more. You can also take a stroll through the Niagara Falls State Park and relax amidst nature.
August Timings
Guided Tours from NYC to Niagara Falls start at 4:00 am
A Broadway show is a must-watch, whether you're a theatre fan or not. Many of the shows are award-winning, and feature artists with phenomenal talent. From drama to children's musicals, there are a plethora of shows for you to choose from, and you can be sure your mind will be blown away no matter which shows you watch.
August Timings
Timings Vary Depending On The Show & Availability
Standing between the states of New York and New Jersey on the Hudson River, the Statue of Liberty is more than just an architectural marvel; it is a symbol of freedom and hope. Head up to the crown of the statue for panoramic views of the skyline of both cities, and explore Liberty Island and Ellis Island for a better understanding of the history of the city.
August Timings
Monday to Sunday: 9 am, 10 am, 11 am, 12 pm, 1 pm, 2 pm & 3 pm
Ferry Timings: 8:30 am-5 pm (every 25–30 minutes approximately)
Whitney Museum of American Art
The Whitney Museum of American Art is dedicated to American Art from the 20th century. With over 21000 paintings, sculptures and artwork by over 3000 artists, the museum attracts hundreds of thousands of visitors every year. The building itself is an architectural marvel with exhibits spread over 9 floors. Some of the exhibits include works by Marsden Hartley, Andy Warhol, Edward Hopper and more.
August Timings
Sun, Mon, Wed, Thu: 10:30 am-6 pm
Fri & Sat: 10:30 am-10 pm
Closed on Tuesdays
New York in August : Events to Look Out For
---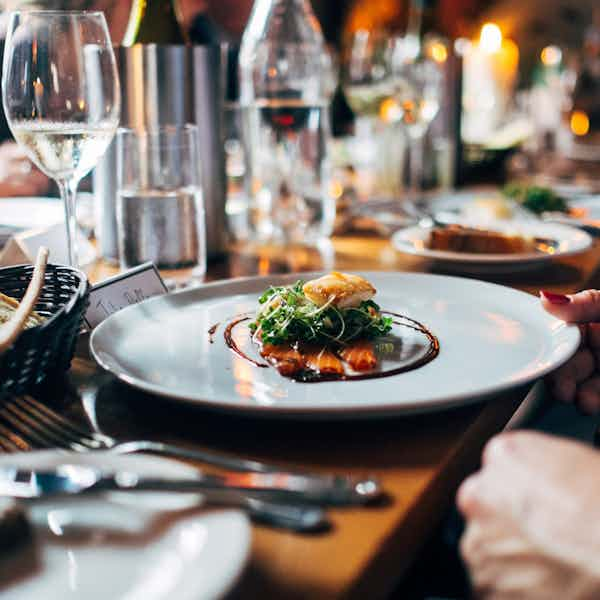 Restaurant Week 2022
July 18 - August 21
The NYC Restaurant Week takes place twice a year, offering locals and tourists the opportunity to indulge in first-class food at reasonable prices. If you're a foodie, you'll want to register for this event as early as possible, as there are hundreds of the hottest and newest restaurants participating, giving you the chance to try delicious food at a discounted price.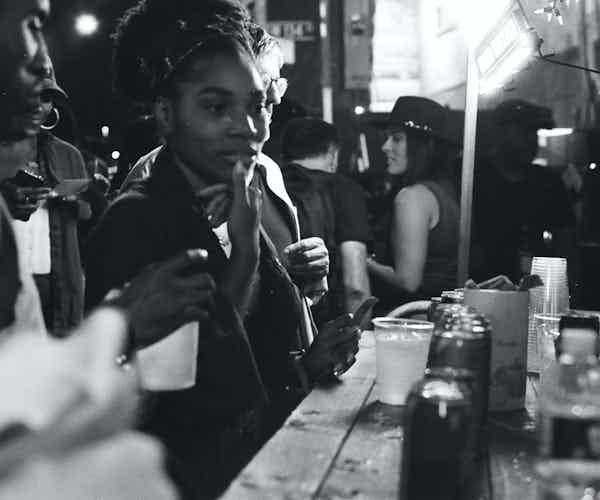 Harlem Week
August 11 - August 21
Harlem Week is a festival that celebrates and promotes the uniqueness of African-American, Caribbean, Hispanic and European culture, history, arts, religion, entertainment and sports. The festival sees millions of people every year and hosts different events spread across the month. This year's theme is "INSPIRATION, IMPACT, LEGACY".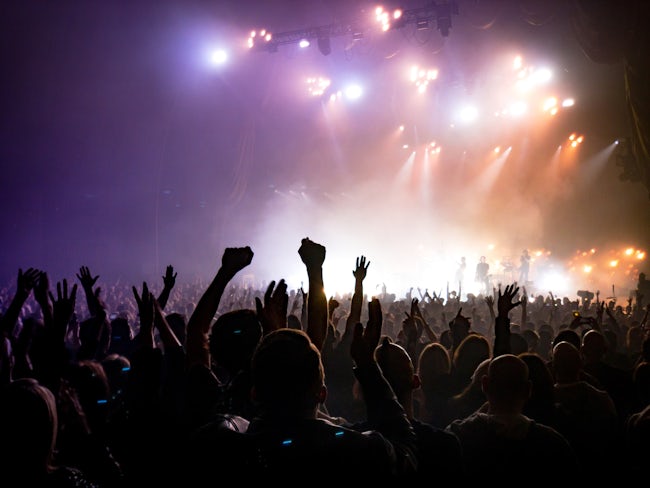 Live Concerts
All of August
Catch all your favourite artists play in New York this August! Some of the biggest names in the music industry like, Rage Against The Machine, Harry Styles, Shawn Mendes, Twenty One Pilots, A.R. Rahman, Simple Plan, Sum 41 and many more, are hitting multiple stages all over New York!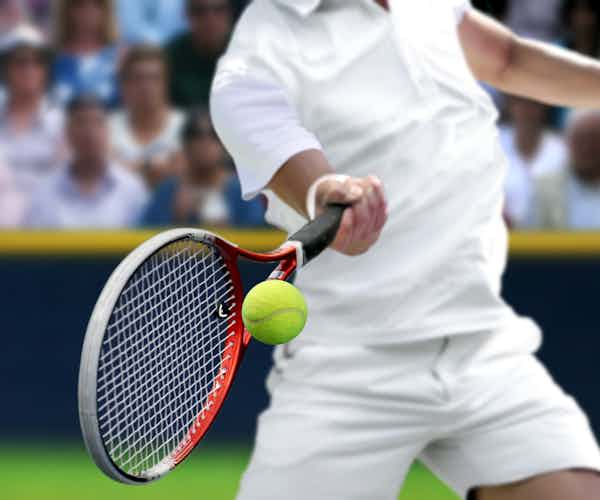 U.S Open Tennis Tournament
August 29 - September 11
The U.S Open Tennis Tournament is one of the most prestigious events in tennis. It is held annually at the USTA Billie Jean King National Tennis Center in New York City, and is the culmination of the US Open Series – a collection of hard court tournaments leading up to the US Open.
NYC in August: 5-day Itinerary
---
5-7 Days in New York Itinerary
NYC August Essentials
---
New York Weather in August
The weather in New York City in August is mostly sunny and humid. Temperatures tend to remain relatively high at the beginning of the month, but can drop to 20-22°C by the end of the month. The weather gets cooler and less humid by the day as the end of the month approaches. Rainfall is not unusual in August but is minimal. About less than three days in the month witness thunderstorms.
Where to Stay in August
Luxury: Four Seasons Hotel New York Downtown, The Dominick, Loews Regency New York Hotel
Mid–Range: Park Central Hotel New York, Candlewood Suites New York City, Hotel St. James, The Jane
Hostel: The Brooklyn Riviera Hostel, Broadway Hotel & Hostel
What to Pack in August
As the weather in August is hot and humid, it is a good idea to pack clothing appropriate for summer. Pack light clothing, like sundresses, shorts, and cotton tees. Don't forget to pack your sunscreen and sunglasses. There may be a few rainy days as well, so pack a raincoat or an umbrella. Walking shoes are recommended to comfortably explore the city on foot.
Getting Around New York in August
MTA – Subway and Buses:The New York City rail and bus system is one of the most well-connected transportation systems in the world. Running throughout the five boroughs of the city, the buses and the trains are frequent and operate 24 hours a day, 7 days a week, making it one of the most convenient ways of travelling around the city.
Cab: The city's fleet of yellow taxicabs and green Boro Taxis are licensed and regulated by the NYC Taxi & Limousine Commission. Cabs make for a convenient option if constantly having to switch trains or buses does not appeal to you.
Bike: Many bike rental services are available throughout the city, offering you a low-cost option of travelling the city at your own pace.
New York in August: Seasonal Delicacies
---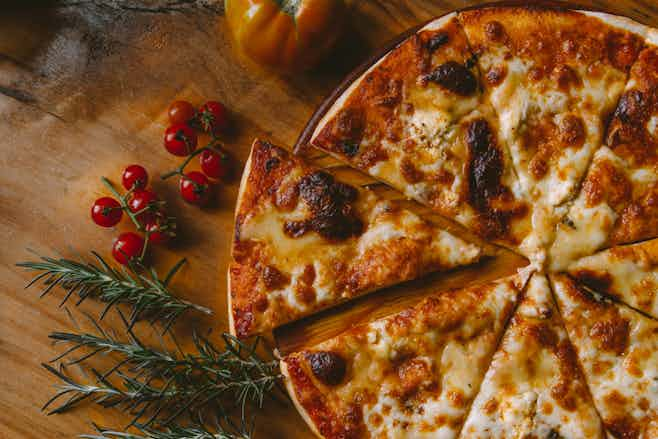 Pizza
New Yorkers love their pizza. The pizza here is served with a thin crust topped with sweet marinara sauce flecked with heaps of oregano and a generous hand of mozzarella. Make sure you pick up a slice at any of the street-side restaurants.
Where to eat: Di Fara Pizza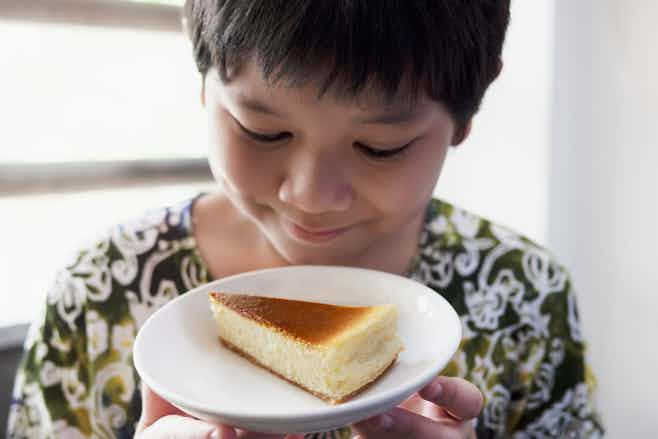 Cheesecake
How could you expect to leave New York without trying at least one of the many famous sandwiches? The BEC, or the bacon, egg and cheese sandwich is a breakfast staple in New York. You can also try it after a night of heavy drinking.
Where to eat: Junior's Cheesecake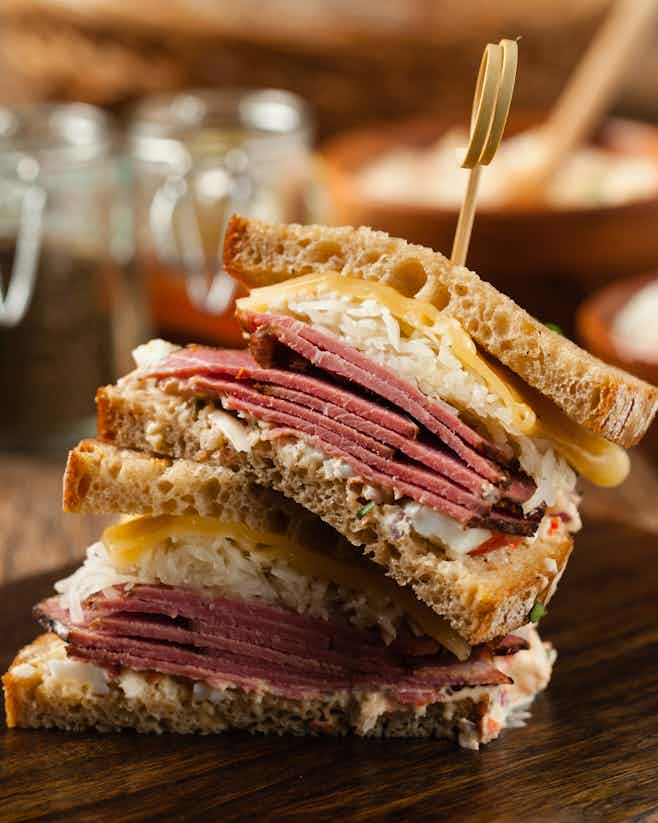 Pastrami
Pastrami on rye is about as "New York" as it gets. The pastrami sandwich, complete with a pile of hand-carved beef pastrami, yellow mustard, and freshly baked rye bread is a must-eat in New York City.
Where to eat: Katz's Delicatessen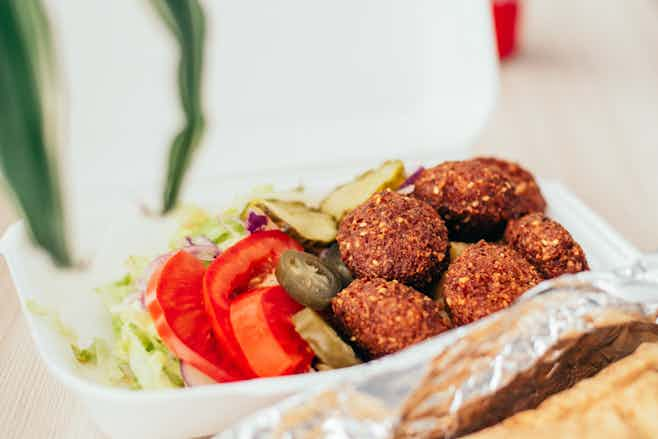 Falafel
Falafel, or fried chickpea fritters, is another one of New Yorkers' favourite dishes. The Middle Eastern dish is often served with tahini, fresh veggies and pita.
Where to eat: Mamoun's Falafel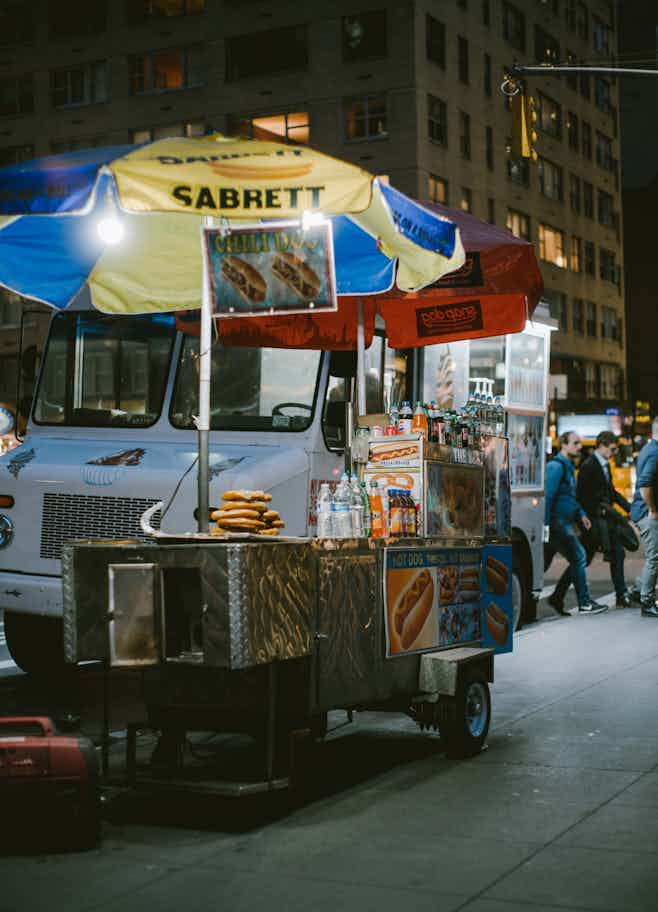 Hotdogs
Another dish famous in New York City is hot dogs. Traditionally made of ground pork, beef or both, these frankfurter-style sausages are flavoured with garlic, mustard and nutmeg before being encased, cured, smoked and cooked. Pick up a hotdog at the street carts on city corners.
Where to eat: Gray's Papaya
Tips for Visiting New York in August
---
Flight tickets and hotels are likely to cost more in August, so be sure to book them in advance.
Download the map of the NYC subway to easily navigate the subway system.
It is cheaper and more convenient to buy a MetroCard, which can be used for both, the buses and the trains if you're staying for more than 3 days.
The Bryant Park Summer Film Festival of New York will show movies on a giant screen in Bryant Park every Monday at sunset from July to August. You can sit in front of the giant screen with your blanket and picnic opens at 5 pm. Then, movies start usually between 8 and 9 pm.
If you're a tennis fan, head over to Flushing Meadow to watch the US Open Tennis Tournament, from August 26th to September 8th 2019.
There are several music concerts taking place at Barclays Center, Madison Square Garden and Jones Beach Theater throughout August, that you can check out. Madison Square Garden offers an All Access Tour where you can see behind the scenes.
Discover New York Through The Year
---
Planning to Visit New York in August?
---
For more fun things to do in NYC, check out our detailed guides and plan your trip better!
FAQs
---
The weather in New York in August is hot and humid. The average temperature is around 82 degrees Fahrenheit (28 degrees Celsius). There are often thunderstorms in August, so be sure to pack an umbrella!
There's no shortage of things to do in New York City during the summer months, and August is no exception. Whether you're looking toBeat the heat with some cool indoor activities, enjoy the outdoors at one of the city's many parks or beaches, or take in some culture at a museum or Broadway show, there's something for everyone in NYC during August.
New York in August can be hot, humid, and sticky. Be sure to pack light and airy clothing that you can layer. A light sweater or jacket is also a good idea for cooler evenings. Comfortable shoes are a must as you'll likely be doing a lot of walking.
Some of the best events in New York during August include the US Open, Restaurant Week 2022 and Harlem Week.
New York is one of the most populous cities in the United States, so it is no surprise that it can be quite crowded during the summer months. However, August is not typically as busy as some of the other months like June or July. If you are looking to avoid large crowds, you may want to visit New York during a different time of year.