Gulliver's Gate is now permanently closed
Ready for a literal shift in perspective? Gulliver's Gate, the latest addition to New York City's must visit attractions, allows for that and much more! An immersive and interactive world of miniatures from around the world awaits you at Gulliver's Gate in Times Square. Based on the classic children's tale, Gulliver's Travels, this one-of-a- kind attraction puts you in smack in the middle of miniature versions of some of the most iconic landmarks and historical sites from across the globe! Perfect for a family trip with kids et all, Gulliver's Gate NYC is truly unique and makes for a great edutainment as well.
Gulliver's Gate NYC
---
From Whitney Museum of American Art to Great Wall of China, Gulliver's Gate houses miniature versions of famous attractions across the globe. And these mini-buildings aren't your sloppily put together cardboard boxes either! Design team from seven locations around the world have worked tirelessly to accurately represent these landmarks and you can expect even the minutest detail to be represented in the miniature version at Gulliver's Gate.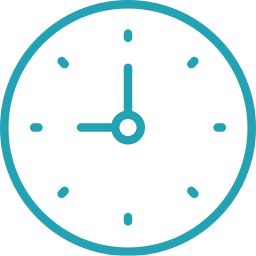 Gulliver's Gate Hours
Daily from 10:00 AM to 8:00 PM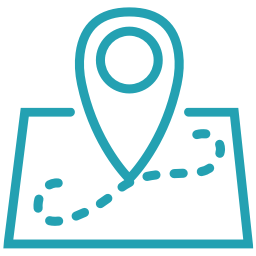 Gulliver's Gate Location
216 West 44th Street, Times Square
Get Directions
Gulliver's Gate Tickets
Skip The Line VIP Access Tickets ✪
Actual Price - $56.66
Headout Price -
Why Should You Visit The Gulliver's Gate NYC?
---
Discover the world: There's nothing quite like exploring the world from inside a building and Gulliver's Gate NYC brings you the opportunity to do just that! Experience 25+ cities from across 5 continents with life-like models that display the cities in all their glory.
Space for days: You would expect an exhibit housing miniature buildings to not take up much space. Well, things run a little differently at Gulliver's Gate NYC. The exhibit is spread over an area of 50,000 square feet! That's 50,000 square feet of awesome tiny buildings, bridges, and landscapes from all over the world.
Edutainment at its best: Gulliver's Gate NYC is not just about the awesomeness that is exploring a tiny world. There's much to learn here, about different cultures and about the painstaking process of recreating some of the most intricate miniatures. You'll also get to learn about geography, model making and 3D printing!
Tiny experiences: There's a lot to do at Gulliver's Gate NYC, other than walking around and taking in the breathtaking world of miniatures that has been created for your viewing pleasure. A special souvenir key unlocks interactive experiences that bring Gulliver's Gate to life. From a fully-functioning airport and naval locks, to countless hidden scenes and interactive elements scattered throughout the exhibit, you'll be anything but bored.
Gulliver's Gate Discount Tickets
---
Gulliver's Gate: Skip The Line VIP Access
Get a chance to see New York's smallest but greatest attraction with these Skip the Line Flexi tickets, where you can skip queues and wander into the attraction whenever you like!
Get your Skip the Line Gulliver's Gate tickets at a 12% discount only on Headout.
Looking for Gulliver's Gate Discount Code? Here is how you can save some extra money.
Top Exhibits At Gulliver's Gate NYC
---
Latin America
Experience the fine amalgamation of the raw, natural beauty and technical achievements of Latin America at this exhibit. model to wonderful effect. From the majestic Panama Canal to the charming Iguazu Falls in Argentina and the engineering marvel Puente de la Mujer in Buenos Aires, the exhibition houses everything you need to see in the cultural goldmine that is Latin America.
New York City
Take your very own bite of the Big Apple with the masterfully created New York City exhibit. This is the first stop on your tour through Gulliver's Gate, and what a start it is! Marvel at major city landmarks from the Empire State Building and Grand Central Station to the Staten Island Ferry Building and Central Park. The famous New York skyscrapers are on full display as well, making the city come to life!
Asia
Where can you find remarkable natural beauty, centuries-old monuments, and sprawling contemporary architecture? At our fantastic Asia exhibit, of course. The exhibit unfolds over half of a city block, creating a lasting impression of this diverse continent. Your Asian journey begins with a stop at the Taj Mahal and takes you on different stops including Angkor Wat, Malaysia's Petronas Towers, and also Mount Fuji!
Europe
Gulliver's Gate adoration of the European continent doesn't just showcase the buildings and landmarks that the continent is famous for also highlights many of Europe's classic wonders. Don Quixote with his windmill sits half a meter from the Large Hadron Collider while the Coliseum is placed a short distance from a Swiss hydroelectric plant. You'll also get to experience the ancient world and might even spot Zeus in the clouds above Mount Olympus!
The Middle East
Step through the birthplace of civilization into modern day Middle East at the Middle East exhibit. Home of the three of the world's largest monotheistic religions, Judaism, Islam and Christianity, the Middle East is one of the most culturally and architecturally diverse regions in the world. Travel from the forgotten world of kings and caliphates through the evolution of architectural styles and head into the future with a model of Santiago Calatrava's Chords Bridge leading into Jerusalem.
Insider Tips for Visting The Gulliver's Gate NYC
---
Gulliver's Gate NYC is open from 10:00 AM to 8:00 PM everyday but last entry into the exhibit is 1 hour before closing time. Effectively, you won't be able to enter the exhibit after 7:OO PM so plan your day and time accordingly.
Book your tickets online for great deals and skip the line tickets. Gulliver's Gate tickets are available both online and at the venue but we would recommend getting them online since you won't have to wait in line to get the tickets.
Gulliver's Gate NYC is completely accessible to guest with disabilities. Reach out to the staff at the venue for any assistance.
A coat check is available at the venue and small luggage can also be deposited. Coat check is $1 per item which is payable via cash only.
Gulliver's Gate is a truly immersive wonderland and there are many hidden secrets scattered throughout the 50,000 square feet space. So remember to keep your eyes peeled.
Heavy luggage, backpacks, selfie-sticks, umbrellas and any food and beverage are not allowed inside Gulliver's Gate NYC. You can take photos from your smartphone camera though.
If you want to avoid peak hour crowd, arrive at the exhibit venue at the beginning of the day. This will give you enough breathing room to explore everything on display at your own pace.
Looking for Gulliver's Gate Discount Code? Here is how you can save some extra money.
Gulliver's Gate NYC Reviews
---
This was a fun experience for us as seniors. It's suitable for all ages. We knew this wasn't about Gulliver's Travels but about models of cities throughout the world. Hence the name. It's much more than a viewing exhibit. There are plenty of moving pieces, keys to turn, and sounds to recognize. If you're a traveler, see it. If you love searching for Waldo and small hidden - yet out in the open - pieces, come. If you connect with train sets, this is for you! Know that there are guides to get help from as well as children while you search for things listed in the brochure and plenty more that aren't. Bring your eyeglasses and cameras. The exhibit remains a work in progress (I don't want to give details). Don't miss the airport! Look for discount tickets so you can go a second time!
- IlovealaskaManhattan, October 2018 Tripadvisor
I have always been fascinated with miniatures and even built my daughter a dollhouse when she was 9.I had read about this exhibit a few years ago and was excited to finally be able to visit it The attention to details is astounding and almost looks as if the exhibits were shrunken to fit the space rather than being built by hand. There are interactive exhibits and a scavenger hunt map that was fun. The exhibit is a delight for the eyes. There is great representation for 5 continents and no exhibit for Antarctica and Egypt is the only representation of the African continent. There is a small African watering hole exhibit at the entrance. There is an airport with planes landing and taking off. I would not recommend this for children under age 5 as there were toddlers running around and I noticed some of the kids touching exhibits. This is not a playground. We were there over 2 hours and I could have stayed longer as each exhibit as a myriad of mall details(chickens in a yard, people doing the tango, people on their balconies reading the paper, ) Just amazing. The only disappointment is the very poorly planned book store. I was really shocked to find a book with photos of the exhibit for sale...no calendars, no postcards...mainly T-shirts. There is also the possibility to purchase a true to life model of yourself for a very high fee. I think many patrons would purchase a book or postcards.
- catlover710, October 2018 Tripadvisor
Read more reviews of Gulliver's Gate NYC on Tripadvisor
Looking out for other things to do in NYC? Here are a few detailed guides for a fabulous time in NYC.
FAQs: The Gulliver's Gate NYC
---
Gulliver's Gate, the miniature-landscapes tourist attraction that filed for bankruptcy last year, has shut down at Kushner's 229 West 43rd Street, according to Debtwire.
It was described as "a fantastical model of Manhattan and beyond", but giant rents brought miniature world Gulliver's Gate to its knees and the attraction in Times Square shuttered for good in January of last year after filing for bankruptcy. Families enjoying a visit to Gulliver's Gate in 2017.
Regular full-price kids general admission (ages 6 to 12) is $27. Kids tickets purchased online at the Gulliver's Gate website are $22. Children ages 5 and under are admitted free.
In preparation for our big move, the final date we will be open to the public is Wednesday January 22, 2020. Please sign up at: news@gulliversgate.com to receive updated news and info on our re-opening dates and location.
Langer and Israeli entrepreneur Eiran Gazit launched Gulliver's Gate — which boasts miniature attractions from 50 nations.