Hamilton follows the life of one of America's Founding Fathers, Alexander Hamilton. Brought to the stage by Lin-Manuel Miranda, the Broadway production of the musical has amassed 11 Tony Awards, a Grammy and a Pulitzer Prize. It has received rave reviews for its unique form of storytelling, a mix of rap, and hip-hop, and its diverse cast.
The West End production of Hamilton has also garnered critical acclaim with 7 Oliviers under its belt. So here are six reasons why you don't want to miss Hamilton in London's Victoria Palace Theatre.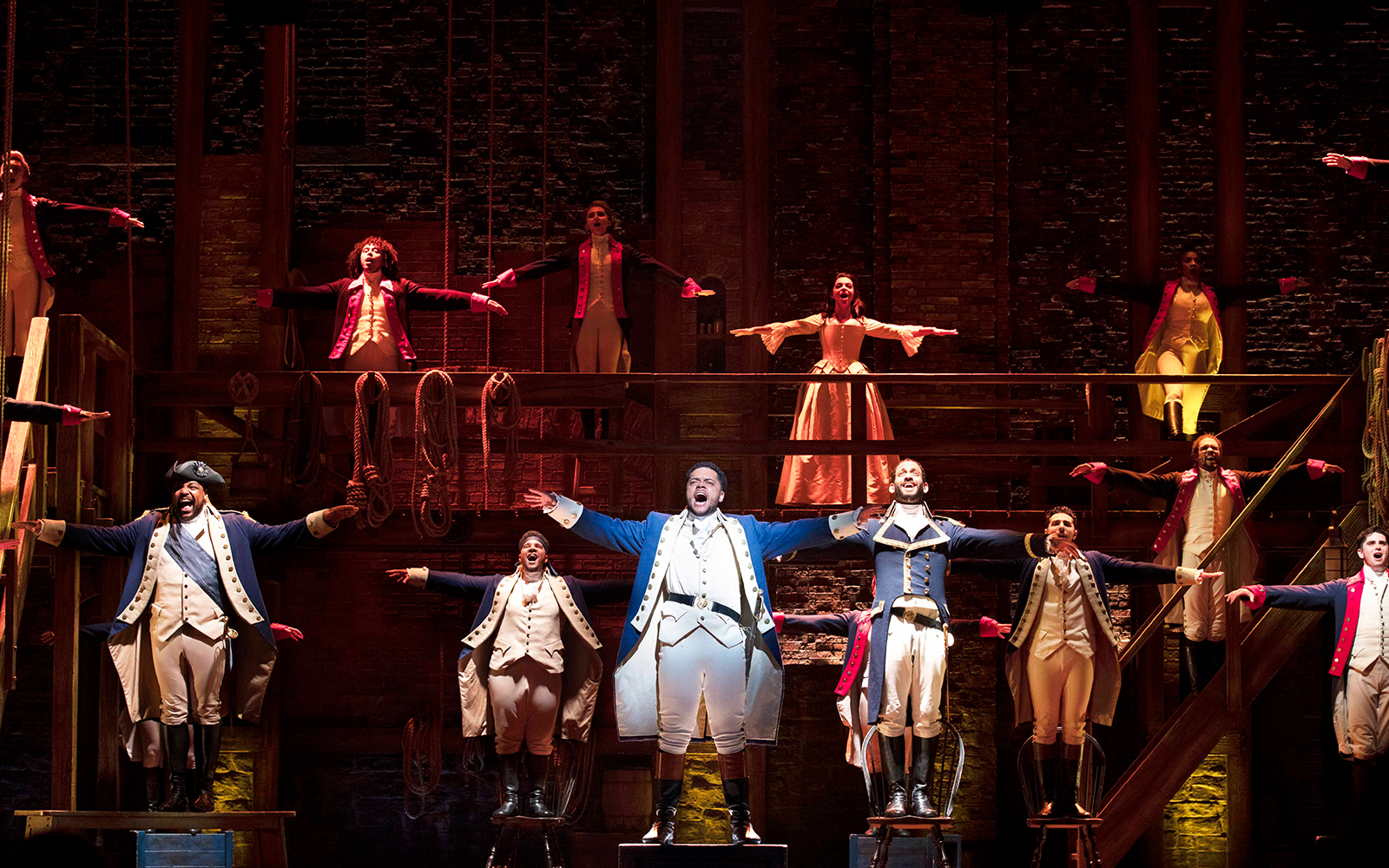 Astounding Music
Lin-Manuel Miranda's Award Winning Soundtrack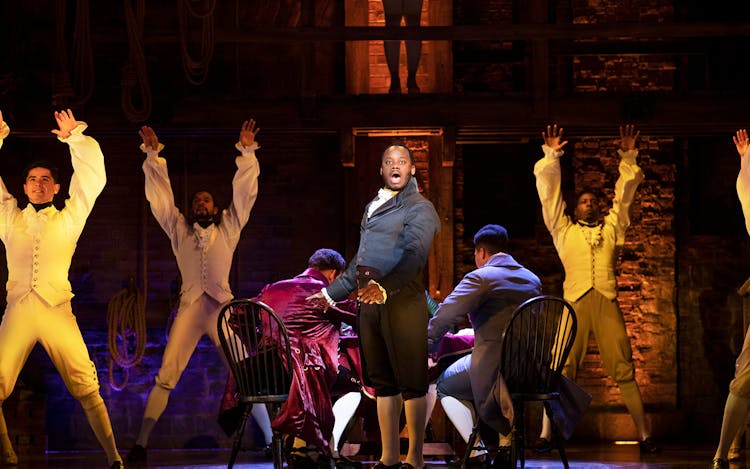 When Hamilton first premiered on Broadway, it created history. Described by Miranda as a "love letter to hip-hop", Hamilton's soundtrack features some of the sharpest lyrics delivered by phenomenal performers. Like a wizard, Miranda crafted a magical soundtrack that transports the audience into the world of Hamilton and its characters. Fans of hip-hop and casual viewers alike will be arrested by numbers such as 'It's Quiet Uptown', 'My Shot', 'Satisfied' and 'The Room Where It Happens'. Fun fact: Miranda first envisioned the musical as a concept album: 'The Hamilton Mix-Tape'.
Hamilton Soundtrack: The Music that Brings History to Life >
History Reassessed
A Reckoning with America's Past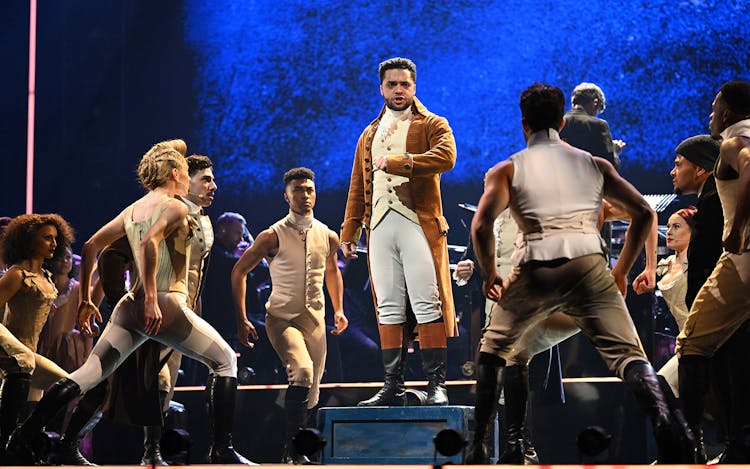 One of the main reasons Hamilton stood out as a production was Lin-Manuel Miranda's choice to cast diverse actors for white character roles. If this seems odd, hear him out: "This is a story about America then, told by America now". By having a diverse cast play the Founding Fathers of America, Miranda highlights how America was built from the labour of immigrants, slaves and women. Part-fiction, the musical is bound to leave you with plenty of food for thought.
A Show For Everyone!
The Emotional Story at the Heart of Hamilton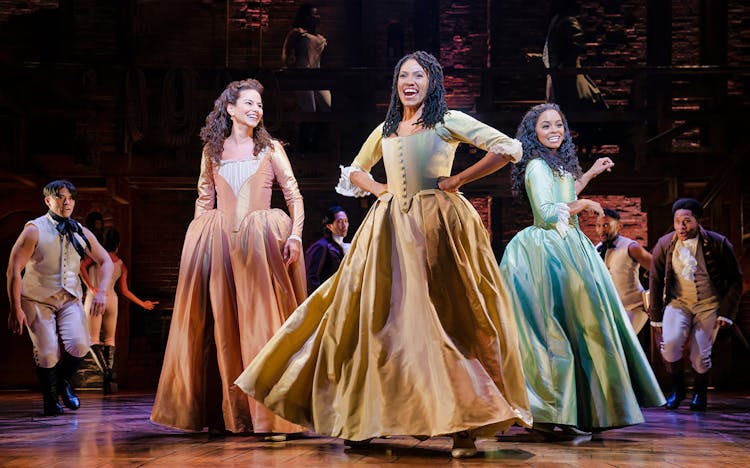 Musicals, hip-hop, and history may not be everyone's jam. But what makes Hamilton so special is the gripping story at the heart of it. It tells the tale of a hard-working immigrant's struggles and eventual success. Hamilton takes the audience on an emotional journey. We watch the protagonist struggle through poverty, war, and personal tragedy, and emerge as a Founding Father!
The Stars
The Fantastic Cast of Hamilton in London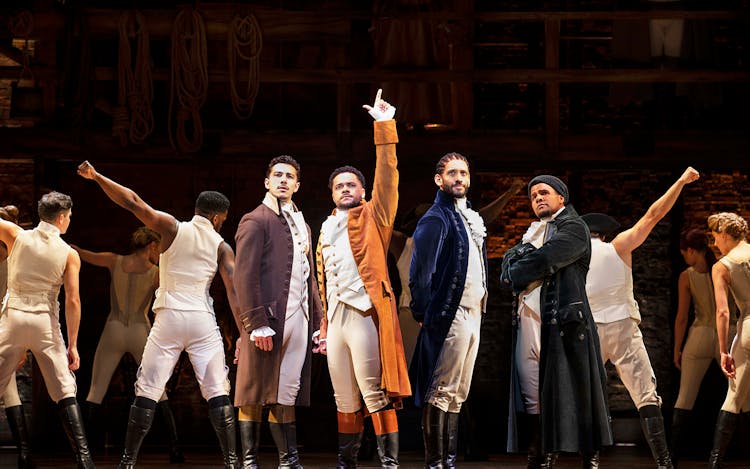 The West End production has a diverse cast of fresh debutants and theatre veterans. In leading roles, it features Reuben Joseph, Roshani Abbey, Allyson Ava-Brown, Trevor Dion Nicholas, and Jake Halsey-Jones. The dynamic performers add to the magic of Hamilton and they will capture your hearts!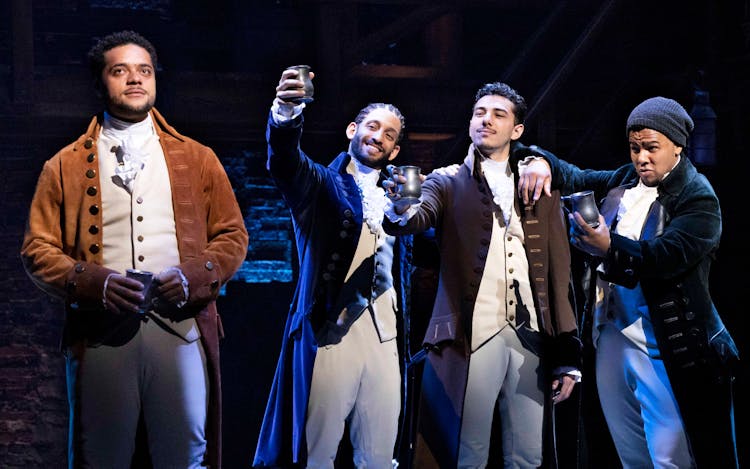 Hamilton is not just a show, it is a cultural phenomenon. Apart from the critical acclaim, it has amassed a huge and devoted fan base across the globe. Hamilton has been used in classrooms to teach history and influenced politics. Watching Hamilton in London is different from your average, fun night out, it is an opportunity to be part of a movement.
The Historic Victoria Palace Theatre
The Perfect Venue for a Spectacular Show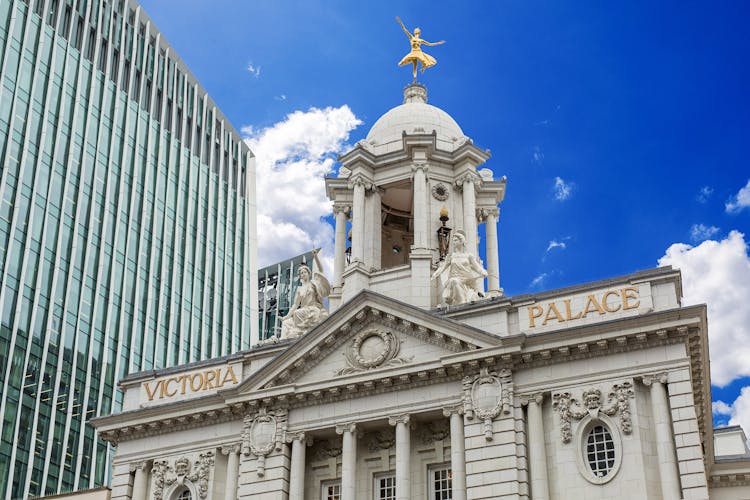 Hamilton is playing at the stunning Victoria Palace Theatre. The theatre opened in 1911 and isn't merely an auditorium but also a monument. It has also been renovated for the show. With a capacity of over 1500 seats, the theatre offers a great view from every angle. The best part? It is easily accessible by public transport!
Other Top Rated London Theatre Shows
---