London: a city that has evolved into one of the most famous and modern megacities of the world and has yet maintained an old world charm. London in its expanse and an unending variety of experiences, demands ample your time. However, if one has only one day to spare, what does one do?
We agree a day in London can be a frenzied affair, but it is completely doable if you chalk your day out well. To make things easy for you, we have planned the best way to see London in a day. This one day London itinerary has been crafted keeping in mind the opening hours, ticket lines and distance between each attractions, so you're welcome to use it just the way it is!
1 Day in London - How To Spend Your Time
---
London In 1 Day - Detailed Itinerary
---
AM
Morning: A Typical British Morning

New Covent Garden Market

Buckingham Palace

Westminster Abbey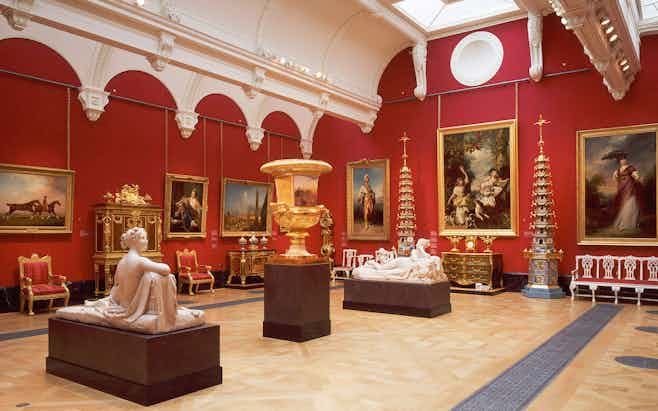 London, oh thy beauty! Begin your day bright and early by hitting the New Covent Garden Market- the United Kingdom's largest wholesale flower market. Slowly tread towards two of London's must-visit attractions, Buckingham Palace & Westminster Abbey and explore them on your own or on a guided tour- the choice is yours!
For the early birds looking to get their day started before the world-renowned attractions slowly begin opening, consider heading over to the New Covent Garden Market in South London. As you stroll through the UK's largest wholesale flower market, experience the London tourist trail in the shade! Touch, smell, and compare prices of different blooms. When you've worked up an appetite, head over to the Village Café for a cuppa tea and breakfast butties!
Travel Tips
The market timings from Monday to Saturday are from 4 AM- 10 AM.
The later you hit the market, the more crowded it gets. To avoid crowds, try reaching between 5 & 6 AM.
Experience the Admiralty Arch royalness before you reach the Royal Palace: the Buckingham Palace. Gazing at the monumental building with its magnificent facade of balconies and glass gilded windows is an indescribable experience in itself. In addition, you can also observe the infamous change of the guard ceremony, wherein the New Guard, a colorfully dressed detachment, parades towards the palace and replaces the existing, Old Guard. Accompanied by music played by a military band the ceremony takes place on Mondays, Wednesdays, Fridays, and Sundays (and daily in the summer). Amongst the 600 rooms of the palace visitors can visit a few but only during summer from late July to September.
Travel Tips
Wear comfortable footwear as the visitor route is a half-mile walk through the garden to the exit.
There is a security screening at the royal house, so calculate an extra 15 minutes to your itinerary.
As Buckingham Palace is a working royal palace, security and opening arrangements may be subject to change at short notice.
It is now time to dip your toes into some historic tales: London's most famous and oldest religious building, Westminster Abbey has seen some of UK's most important historical events over the last thousand years. The Gothic structure has hosted over 16 royal weddings including the wedding of Kate and William's, around 50 coronations and a host of memorial services including that of Princess Diana. Moreover, it is also the burial ground for over 3000 royals and Britain's most notable personalities like Charles Darwin and Isaac Newton. Every nook and corner of this place could tell you a different chapter of Britain's history, whether it's the lady chapel with its magnificent ceiling or King Edward's Throne with stories of coronation or the 900-year-old College Garden.
Travel Tips
If you have some spare time on your hands after visiting Westminster Abbey, remember it is located near the parliament buildings. So if you arrive early, you can visit them afterward.
The abbey is not open to visitors on Sundays, but if you want, you can join the service.
The steps and floor of the Abbey are uneven, so make sure you wear comfortable footwear.
Remember that the Abbey is a place of worship- dress appropriately.
Noon
Afternoon: The Quintessential Must-Visits

St. Paul's Cathedral

Thames River Cruise

Tower of London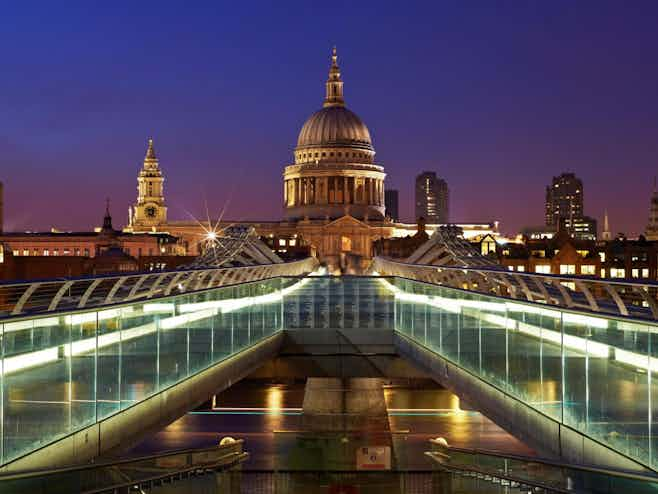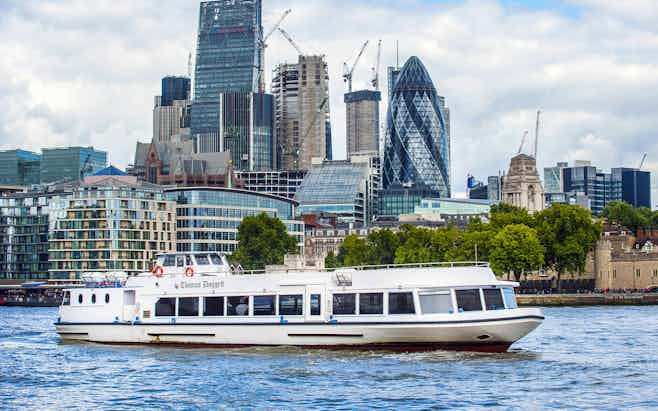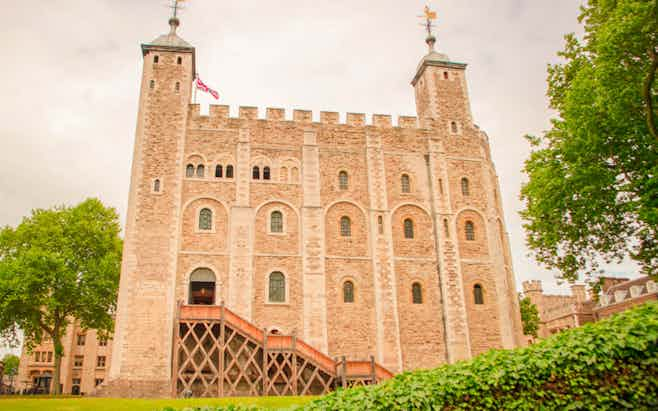 After an eventful morning, it's time to venture to the iconic landmarks and activities of London. Visit St. Paul's Cathedral and the Tower of London, delving into London's beautiful past. Top off your afternoon with a peaeceful river cruise upon the serene and famous River Thames.
Located on Ludgate Hill at the highest point of the City of London, St. Paul's Cathedral is the primary church or 'mother church' of the Diocese of London, catering to 413 parishes and 484 different churches around London and its 17 boroughs. This historic monument has survived various reconstructions, renovations, and disasters like the Great Fire of London, as well as the Blitz during World War 2. Its astoundingly beautiful architecture and connections to heroic and important figures of the past and leaders of the present have given St. Paul's Cathedral a special place in the heart of British society, making it a must-visit for those who want a real taste of British history and culture.
Travel Tips
On the day of your visit, make sure to check the timings on the official website.
It is best to visit St. Paul's when it's quiet: find out why the cathedral is famous for its accoustics.
Photography and filming are not permitted in the cathedral.
It's time for some old-school pampering with a soothing Thames River Cruises at lunchtime. You'll float past Oxford, Reading, Henley-on-Thames and Windsor, all while wrapped around by iconic London sights like Churchill Museum, Westminster Abbey, Houses of Parliament, Buckingham Palace, Big Ben and others! Sightseeing in London from aboard the shimmering waters of River Thames is almost a no-brainer when in London- you don't want to miss out on this iconic experience. You may choose to opt for the river cruise with lunch for an optimal sightseeing-cum-dining experience.
The Tower of London is a historic castle located on the north bank of river Thames. Explore this 900-year-old castle at your own pace, visiting the iconic White Tower (built by William the Conqueror and houses artifacts from the Royal Armouries) and feasting your eyes on the 23,000 gems that the British Empire has accumulated over the years! There's nothing quite like wandering about this historic landmark by yourself. For an educational experience, we recommend opting for a guided tour.
Travel Tips
On public holidays, the Tower of London draws in the most crowd. So, plan your day trip accordingly.
Once inside, there is no restriction on the time spent here- explore it at your own pace.
Try and visit the Crown Jewels exhibit first thing upon entry to avoid the crowd that flocks the place later in the day.
Sign up for our monthly newsletter
Your dose of travel fix - from hacks and deals to travel tips and everything in between, delivered monthly to your inbox
Please enter a valid email
Unsubscribe anytime
PM
Evening: A Dose of Cultural Therapy

The View from The Shard

Shakespeare's Globe

Trafalgar Square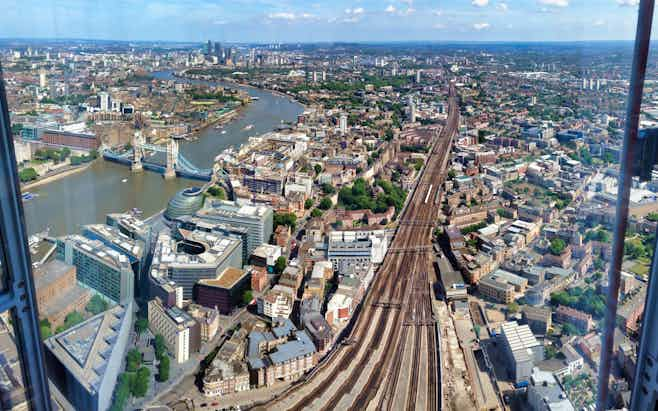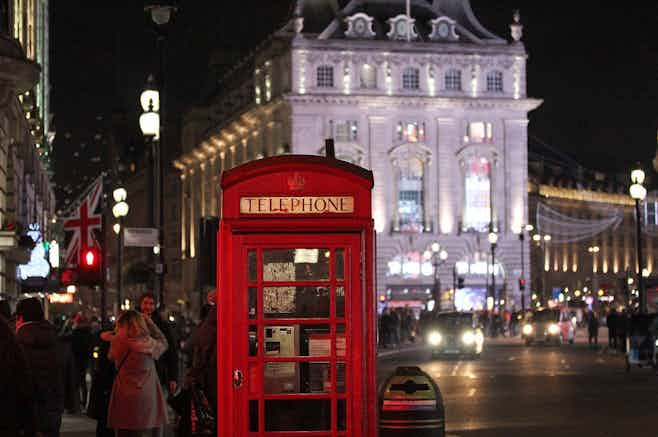 After a spirited day of sightseeing and exploring London's past, it's time to let down your hair for some exciting tourist-y fun! Visit the city's highest observation deck at The Shard, explore the iconic cultural landmark of Shakespeare's Globe, and stumble through the remarkable Trafalgar Square- ending your 24-hour day trip in London on a high note.
Just some distance away from the Borough Market stands the tallest building in the EU. Standing nearly twice as high as the London Eye, The View from The Shard is a 1026 ft high structure. You can spot the tips of Shard from anywhere in the capital city and thus since its completion in 2012, the Shard has become a prominent part of the London's skyline and tourist spots. Often referred to as the Shard of Glass, the pyramid-shaped structure of the building is embroidered with glass and makes for a breathtaking view. The Shard also boasts an observation deck on the 72nd floor, situated at a height of 245 meters it is aptly named The View. Standing by the south bank of the river Thames, The View offers an unhindered, unparallel 360-degree view of London and its most notable landmarks. On clear days you could observe up to around 40 miles.
Travel Tips
For the best views, we recommend visiting during sunset- watch the sun cast its magic on the city of London.
Remember that The View is on the 72nd floor- so even if it's not cold outside, bring along a jacket.
Tickets for The View from The Shard
Headout Price: GBP 32
Book Now
One of the most famous theatres in the world, Shakespeare's Globe is a recreation of the original Shakespeare Theatre. Rebuilt at the end of the twentieth century, just less than 200 m from the original, it more or less carries the same essence. While the Plays are only staged in the summer months, May to October, the theatre is open year round for educational purposes. The special tours include access to stands, which are divided into different areas as was the case in the original theatre. Earlier they were divided according to the social class of the spectators now it is divided as per the price of the tickets. You also get to see secret trap doors that allowed Shakespeare's characters to appear from the top or bottom of the stage.
Travel Tips
Get yourself a ticket to the tour if you want to experience the Shakespeare Globe Theatre any time of the year (instead of buying a ticket for a show).
Benefit from wheelchair accessibility, lift access, audio guide headphones, printed transcripts, and Braille panels.
All the literature enthusiasts in the house will benefit from visiting the gist shop- quirky souvenirs and Shakespeare merchandise await your aquaintence.
Designed in 1830, Trafalgar Square has evolved as the most important and bustling squares in London. The infamous Nelson's Column stands in the center of the square, a 145 feet marble column topped by a statue of Lord Nelson. Four Lions, built with melted bronze from the French Navy canons, guard the statue. Always bustling with activity, the Trafalgar Square hosts an array of talented street performers who are willing to showcase their talent to every visitor. At the top of Trafalgar Square is the National Gallery, a completely free to enter gallery housing works of many notable artists such as Van Gogh. For quick viewing of Gogh's masterpieces, enter the gallery from the left and visit room 43. The Trafalgar Square is dotted with multiple cuisine based restaurants and fast food joints, feel free to enjoy a quick break here before you move ahead.
Travel Tips
Keep in mind that feeding the pigeons here is strictly forbidden.
Want to head over to Piccadilly Circus while you're here? A quick 8-minute walk (following Cockspur Street) will take you there.
1 Day in London Under GBP 160
---
Looking to budget your one day in London? Here's how you can do it under £160. If you're a first timer on Headout, use promocode: GOLDN to get an additional £7 off your tickets!
Morning - New Covenant Garden Market, Buckingham Palace & Westminster Abbey
GBP 45
Afternoon - St. Paul's Cathedral, Thames River Cruise & Tower of London
GBP 58
Evening - The View From The Shard, Shakespeare's Globe & Trafalgar Square
GBP 52
Book your London Attractions tickets on Headout, and spend under GBP 160 on your 1-day vacation in London! Hit up all the prime attractions in the city and save more while you explore more. Read on to see our detailed 1 day London Itinerary and learn more about visiting each of these attractions.
More London Itinerary Options?
---
Have more than just 24 hours to explore London? Check out our 3 days in London itinerary for further inspiration.
Tips & Hacks For Making The Best of one day in london
---
Make time for a good British pub meal : However short your trip to London is, make sure you grab a good British pub meal with the fish & chips and a chilled mug of beer.
Tube tip : Distances between stations on the London Underground tube can be misleading, especially in Central London. For example: You're better off walking from Covent Garden to Leicester Square instead of getting the tube (it takes 5 minutes max). Also, you'll miss a lot of the city's architecture if you spend too much time travelling underground.
Free Museums: If you're a museum buff, know that top art galleries and museums including Tate Modern, National Gallery and British Museum, the Southbank Centre art complex have free entry.
London Theatre District : While it's hard to squeeze in a Westend show with just one day in London, make sure you catch a show if you're staying in London for more than a day.
For the shopaholics : London is a shoppers' paradise and for those watching the pennies, there's plenty of bargain options - Primark, London's vintage emporiums and so many more
London Essentials
---
Here are a few detailed guides on London that will help you plan your trip well. Have a fantastic time exploring London in 3 days!
London in 1 Day - Itinerary