Well connected by rail, road and river transport, London has no dearth of public transport for visitors who wish to explore. While we all understand that hiring private vehicles is definitely an expensive proposition, there are plenty of options lined up to cut down some expenses in London. What makes your visit even better is that the city hosts a large span of transport which is easy on the pocket and helps you discover the city as a local. Read on for an elaborate overview of the maximum city's network of public transport.
Quick Jumplinks to Navigate the Guide
Understanding The London Public Transportation System
---
London has 32 boroughs and it is very easy to cover the city with its excellent transport system. To start with, know that the city's Underground 'Tube', Overground and National Rail Services are divided between 9 zones. Zones 1 & 2 are Central London, and the numbers follow as you go beyond to its suburbs, including Heathrow Airport, which falls on Zone 6. Here are a couple of popular ways to travel about in London:
1. Underground – "The Tube"
The London Underground, which is popularly referred to as "The Tube" by the locals, is a convenient and the most sought after way to travel to and from Central London. The Tube serves 11 lines along with the Overground services, and is functional between the early hours of the morning up till midnight.
2. Overground
The Overground Rail, or the Local Train in London sprawls across the city and also goes slightly beyond the Tube network. However, most of these local lines also connect with the Tube and thus provide easy flow in commuting for the locals.
3. DLR (Docklands Light Railway)
The Docklands Light Railway is a unique, driverless railway line which also connects with the Tube at various junctions. Apart from that, the Docklands Light Railway line also connects with the Emirates cable car as well as the City Airport.
4. Rail Services
There are several areas that do not fall under the Underground or Overground, these are covered by these Rail Services. While they are not part of the Transport of London, these Rail Services connect many important suburbs of the city and are owned by different companies.
5. Bus
An extremely convenient and cost effective way of travelling around London is on its iconic Red Buses. They not only connect almost every suburb of the city, but some of them also offer sightseeing along the way. It is also very easy as the buses are available both during the day and in the night. The night services connect with the Tube.
6. Tram
Trams are another convenient option to travel between different places across London. A great way to travel would be to buy a pass which offers both bus and tram travel.
7. Emirates Air Line Cable
To get a stunning, panoramic view of the River Thames, the Emirates Air Line cable car journey is a must in London. The ride will take you from the Greenwich Peninsula to the Royal Docks. Apart from this, the frequency of the cable car is every 30 seconds, making it a great mode of transport to opt for if you're in a hurry.
8. River Boat
The Thames Clipper is a boat service that function between Greenwich and Putney. It halts at some of the most important stations of Central London stations and it makes for a leisurely way to see the city through a beautiful new perspective.
9. Taxis
While Taxis in London are a pricey affair, they're often preferred by locals to cut down on travel time. However, it will be more convenient to simply book a cab through an Uber app which is popular in London. The iconic black taxis which constantly available on the roads can be easily reserved by hailing them.
10. Cycle Hire
The Santander Cycles or the Boris Bikes, are found at almost every street of London. If you prefer cycling then this is for you. Easy to use, the first payment is made through your debit or credit card and then you are expected to pay as much as you use. Affordable and convenient, locals in London often prefer travelling short distances on a bicycle.
Getting To London From The Airport
---
On your visit to London, you're probably going to begin figuring out your journey from the airport itself. While your journey will vary according to the airport you're landing at, there are several ways to shuttle between the city and the airport itself. Beginning with the Airport Express, this train is especially meant for Airport transfers. Although a little steep in comparison to how the other general trains and buses are priced, It is advisable to take these trains if one is in a great hurry.
While London Airport, Gatwick and Stansted have special train services to central London, London Heathrow and City Airports are well connected with the Tube. Apart from these, there are also coach services run by National Express, Greenline and Easybus which run for 24 hours a day and can be booked for as low as £2. In case you prefer to drive, car hire services are also available. Black taxis can also be hailed in case preferred. All the Airports are very well connected to London city and whichever mode of transport one chooses to take, tickets are easily available online on Headout.
Heathrow Airport
Heathrow Airport is situated west of central London. It is well connected to central London by The Heathrow Express trains, which are the fastest mode to travel to and from central London. While they are also expensive, they can help you shorten your travel time in case of a hurry. These tickets have to be purchased from the ticket counters.
The Piccadilly line is one of the most convenient modes to travel to the city centre, and they are also cheaper when compared to other modes of transport. You can opt for the oyster card or buy tickets for cash. However, Oyster cards work out cheaper as they can help you save on peak time fares.
Taxi - All taxi services are available 24/7 and can be booked on arrival.
National Express coaches run 24/7 from various terminal points and are sign posted for easy getaway. These coaches take you to various locations in the city.
Gatwick Airport
Gatwick Airport is also the second largest international airport of the city, and it is located 47.5 km south of London.
The train services are accessible easily at Gatwick South Terminal. If travelling to and from North Terminal, there is a free shuttle service provided by the airport. The Gatwick Express Service has a frequency of 15 minutes.
National Express buses leave almost every 20 minutes from the lower level of the North Terminal. From the South Terminal, you can catch a bus from the lower forecourt. It is easily accessible by escalators, lifts as well as ramps
Taxis are available at both the terminals 24/7. They can be booked in advance through Headout
Stansted Airport
Located to the north-east of London, this airport is connected to the city via two routes. The Stansted Express Train which starts every 15 minutes and departs for London Liverpool Street, and the National Express bus which starts every 15 to 30 minutes and leaves for London Liverpool or Victoria Coach Station. Apart from this, there are also Terravision and easyBus services available to shuttle between the airport and the city with convenience.
Luton Airport
London's Luton International Airport is located to the north-west of the city and its good connectivity makes it one of the easiest airports to reach by train. Take the shuttle service from the airport to reach Luton Airport Parkway station which takes about 10 minutes to reach. There are frequent trains to London. Also, various trains belonging to different companies leave for central London and other places. There are 6 trains leaving Luton every hour during the day and 1 train per hour at night.
Luton Airport is also well connected to London by buses run by National Express which runs about 75 buses per day. EasyBus and Terravision are the other service operators to run buses between the Airport and various points in London city.
Located outside Bay 7 is Greenline 757 bus which will take you to London Victoria. Taxi: Apart from everything else, you will find taxis queued up at the terminal. Make sure to check with the driver of the taxi about the fares before boarding into one.
Transportation Within London - What You Must Know
---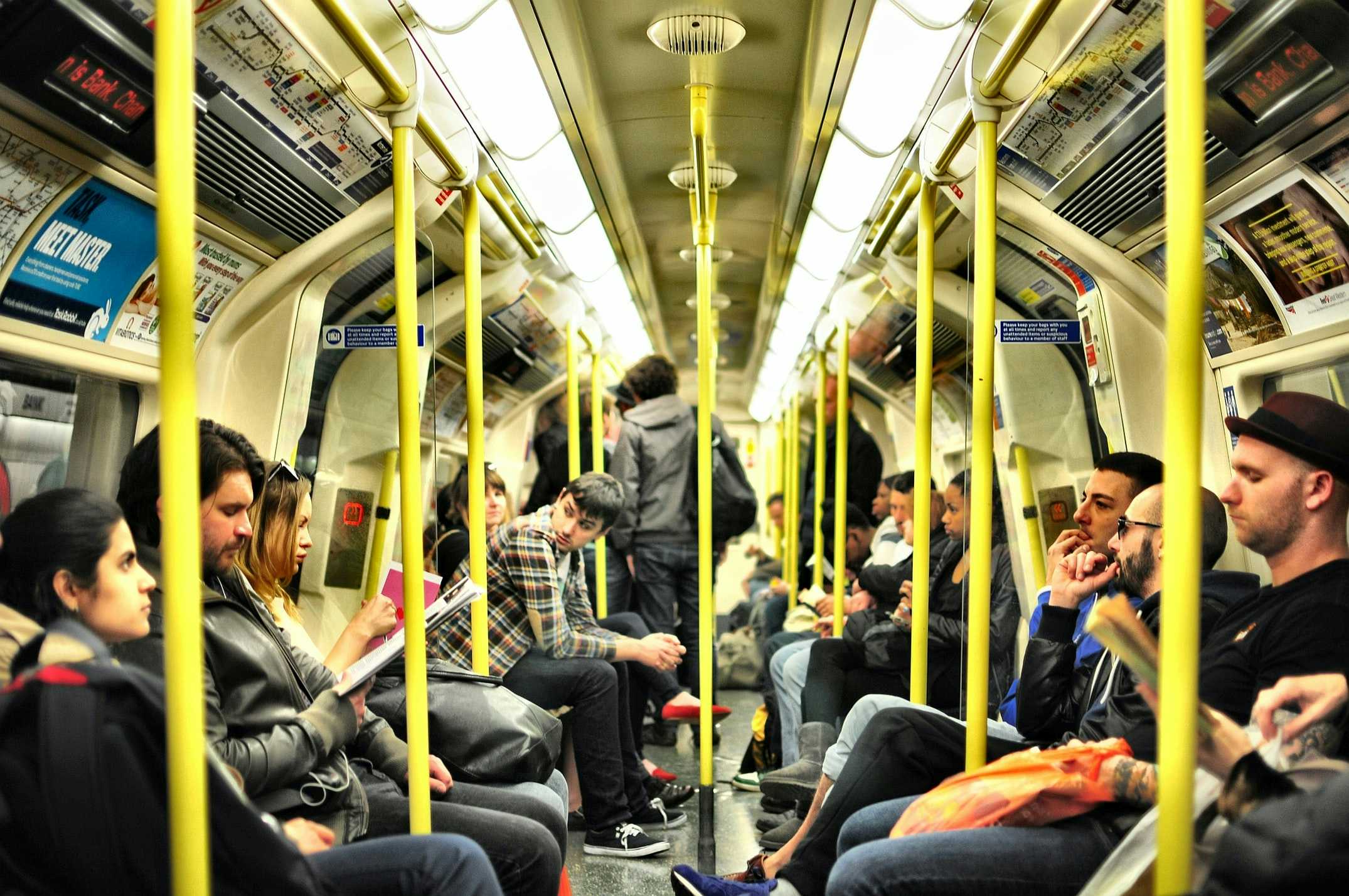 Underground – "The Tube"
The Underground, or 'The Tube' is the oldest underground metro network in the world. Although named Underground, more than 50% of its tracks are actually above the ground! It covers as many as 270 stations, so you're bound to find that there is an Underground station in close quarters from almost anywhere with a train arriving at a 10 minute frequency. This is the quickest and best choice for travellers, as it keeps you away from the hurdles of traffic and signals. Most services operate from 5 am onwards till midnight.
It is very easy to recognise the Underground stations with its iconic red and blue logo outside the venue. While tickets can be purchased from the entry point at the machines or at the ticket offices at the station, purchasing the Oyster card is a smarter way to plan your journey. A typical journey begins at the crossing of an entry barrier and is considered to have ended once you cross the exit barrier of any station. As a tourist you would want to avoid the rush hours between 7.30am to 9.30am and 5pm to 7pm on weekdays, as the Tube is always crowded and also end up paying more for travelling during those hours.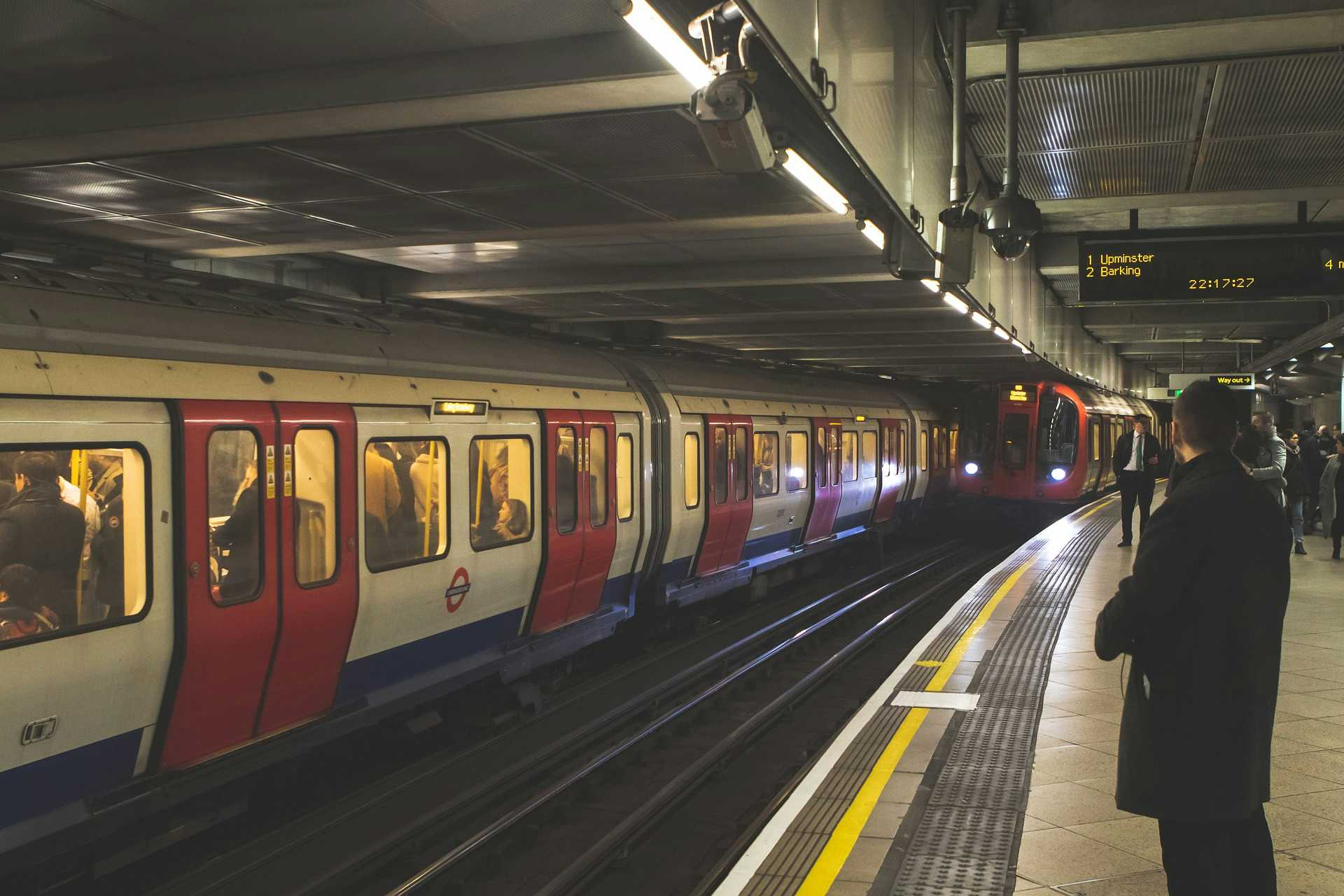 Overground
As the name suggests, the Overground runs completely above the ground, as unlike the Tube. The Overground services are a comparatively newer addition to the city, and hence its run parallel to The Tube. Priced similarly, this mode of transport, too, can be accessed using an Oyster card, which can be easily topped up at any station. While you don't need to touch in and out if you've opted for an Oyster contactless payment, there may be some stations which require otherwise. Distinct and easily identifiable, the logo of the Overground is almost the same as The Tube, except that the red is replaced with an Orange coloured circle.
From Monday to Friday the Overground's timings are 5.32 AM to 11.50 PM whereas on Weekends it runs almost all 24 hours. On Saturdays the last train runs up to 11.50 PM while on Sundays upto 11.16 PM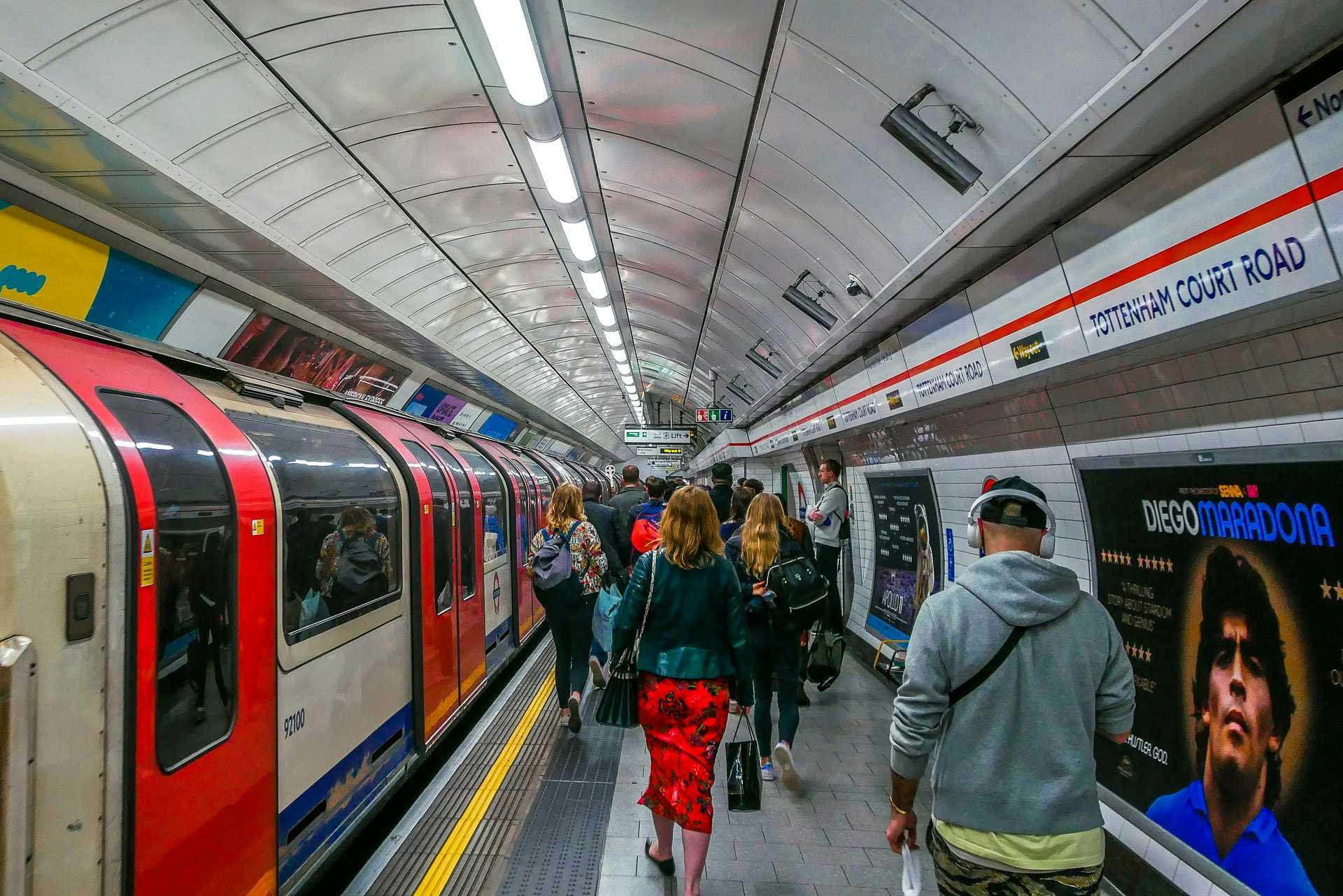 DLR (Docklands Light Railway)
The DLR is an automated rail system that specifically covers the Dockland areas of London. It goes from Tower Gateway or Stratford to Isle of Dogs and Greenwich. This type of transport is mainly useful if you have to go towards Stratford Airport or travel to certain outskirts of London. Fare wise it is the same as the Underground and Overground and is a part of the London overall fare zone. In fact, there are also some Tube stations also contain DLR stations! While all of this does sound complicated, you can keep your Oyster application handy. When using the Oyster or contactless payment, it won't be necessary to touch in or out when travelling from Underground to DLR but it is necessary to remember that DLR stations do not have a barrier and is recommended to have a valid ticket at the start and end of your journey.
DLR services run between 5.30am to 12.30am from Monday to Saturday, and from 7am to 11.30pm on Sundays.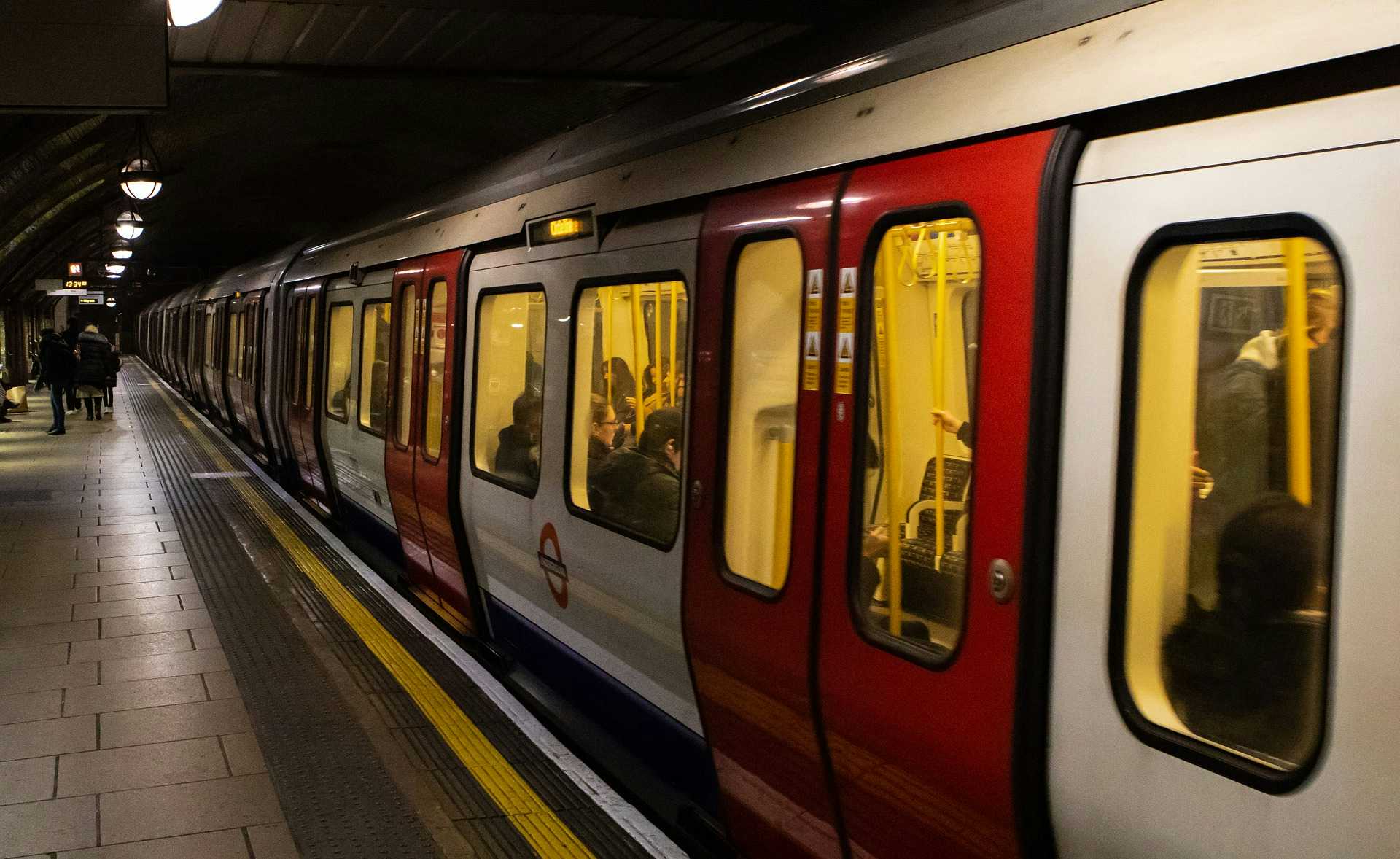 Rail Services
Yes, there's one more! Besides the ones we have mentioned above, there's also Rail Services that London swears by. These are the faster ones that link London to its suburbs and to some of the distant places in the country. While there's a direct train connection to the airports of London, Heathrow, Gatswick and Stansted, there are also trains going outside of London which are not in the Transport for London umbrella. For these, you may have to book tickets from the station ticket window or the machines as Oyster or other cards will not be functional here. However, there are certain exceptions in this case (such as suburban trains in zone 1 to 9), some trains going towards Heathrow are covered under the Oyster card.
Trains on this line begin as early at 4:42am in the morning and go upto 11:52pm in the night.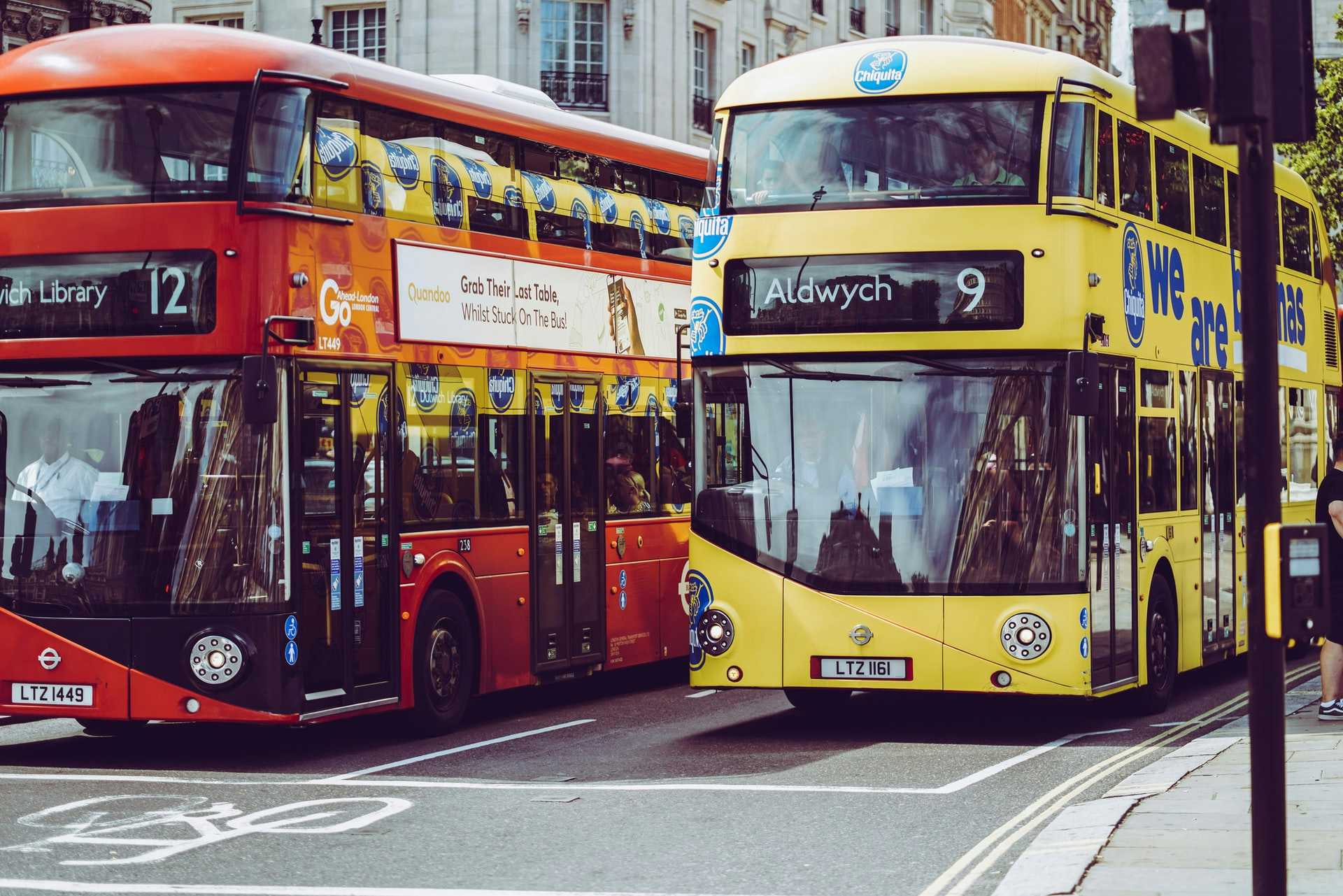 Bus
The iconic Red Bus of London is the most popular mode of transport and ferries over two billion passengers every year! There are many bus routes plying throughout London, and it is therefore a very convenient and preferred way of travel. With or without an Oyster Card, it is also extremely affordable for daily travel. It costs just £1.50 by Oyster card for however long the journey is in an hour. There's also the Hopper system on the Bus where in an hour you can choose to change any number of buses. We recommend using a bus which will take you through various places of interest. In this manner you can enjoy your bus journey as well as catch up with places you would want to see.
There's a useful tip too, if you find yourself having less than the amount £1.50, then you can still travel as the machine gives you a ticket of the required fare. However, this is for emergency measures only! Most go London's bus services run 24/7, so you don't have to worry about missing the last one.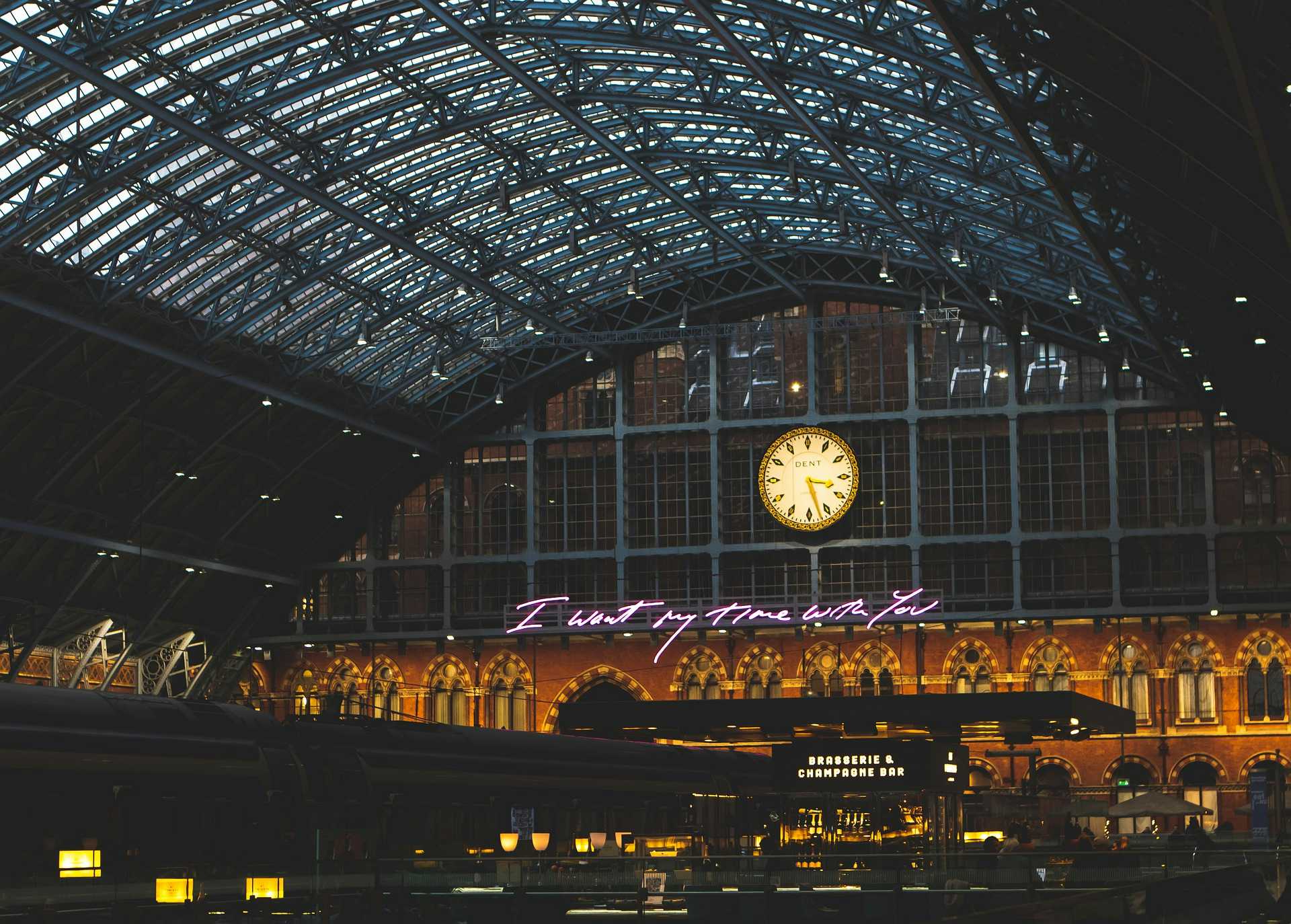 Tram
You will find the trams in the areas of Wimbledon, Croydon, Beckenham and New Addington. The services that run on four lines are frequent and easily accessible. In fact, the 'step-free' trams are easily accessible to the old and disabled. as they do not require a ramp or assistance to board or alight. The stops are made in a way that they are convenient for travellers with visual impairments. They also have space provided for wheelchairs and reserved seats for the elderly as well as those travelling with children. There's also plenty of easy to reach stop buttons and the following stop's name is announced immediately as the tram leaves its previous stop. You may board a tram every 10 minutes to Wimbledon, Elmer's End and Beckenham Junction, or one every 7 minutes to New Addington.
Trams are treated as a part of the bus service in London, which is why the standard fare of £1.50 is applied here as well. Payment for the same can be made through Oyster cards or contactless, and Travelcards are also valid for this service. Trams in London function between 5am in the morning up to 1am in the night.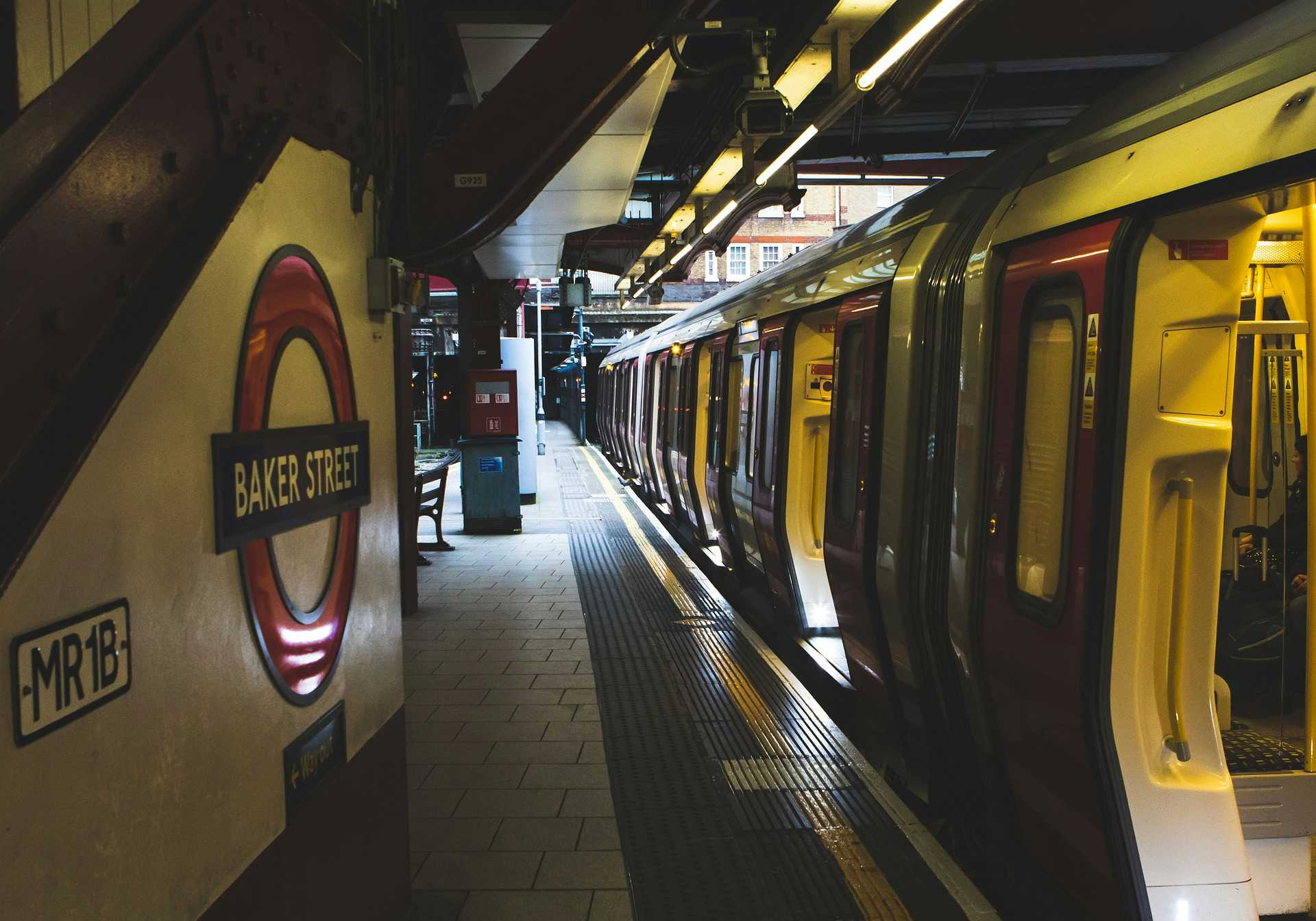 Emirates Air Line
If you've had enough of the rail travel, you may experiment with a slightly different mode of transport — the cable car — which is deemed as the only urban cable car service in the UK. This service helps if you're looking to travel across Thames, from Greenwich Peninsula to the Royal Victoria Docks. This is not only a sure shot way to avoid traffic, but it is also a wonderful way of getting stunning, panoramic views of the city during transit. The journey which takes roughly 10 to 12 minutes can accommodate ten people. A unique factor about this mode of transport is that it cuts down travel time from 10 to 5 minutes during peak hours and it arrives at a frequency of 10 seconds!
In fact, you can also enjoy a special extended night flight which is 12 to 13 minutes long, after 7pm for an experience unlike another. The cable car is a disabled-friendly space, and also allows cyclists to ferry across the river. You may use your Oyster card or contactless, which costs £3.50 for adults, and £1.70 for children, one way.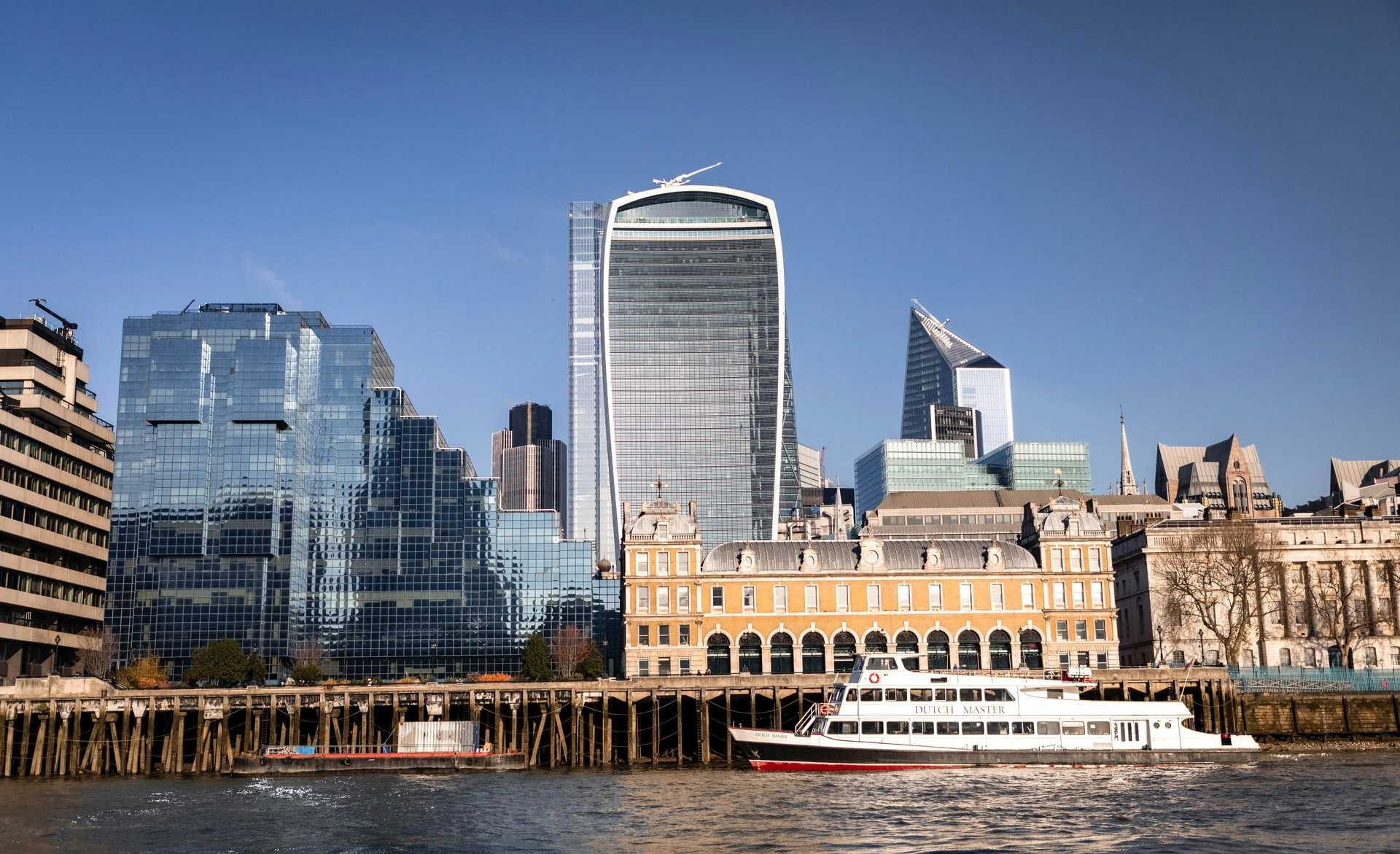 River Boat
With Thames running through the heart of the city, London's River Boats, or 'clippers' make an integral part of its public transport network. Getting on board one of these can ferry you to your destination with convenience and on time. Apart from that, you can also spot some of the famous landmarks of the city from the boat, and while you may not have a tour guide narrating to you, you can always download a visitor's app: InFlow, which provides audio guides for all the attractions on your way. River boats in London are greatly preferred and they cover five routes along with its destinations from Putney onwards to Royal Woolwich Arsenal.
It is extremely easy to book your tickets for this at a ticket office on the pier, however travel and Oyster cards are welcome at this service, and you may also avail the pay-as-you-go benefit for this mode of transport. While the fares may vary according to the route you're taking, the nominal fee begins from £19 for an adult.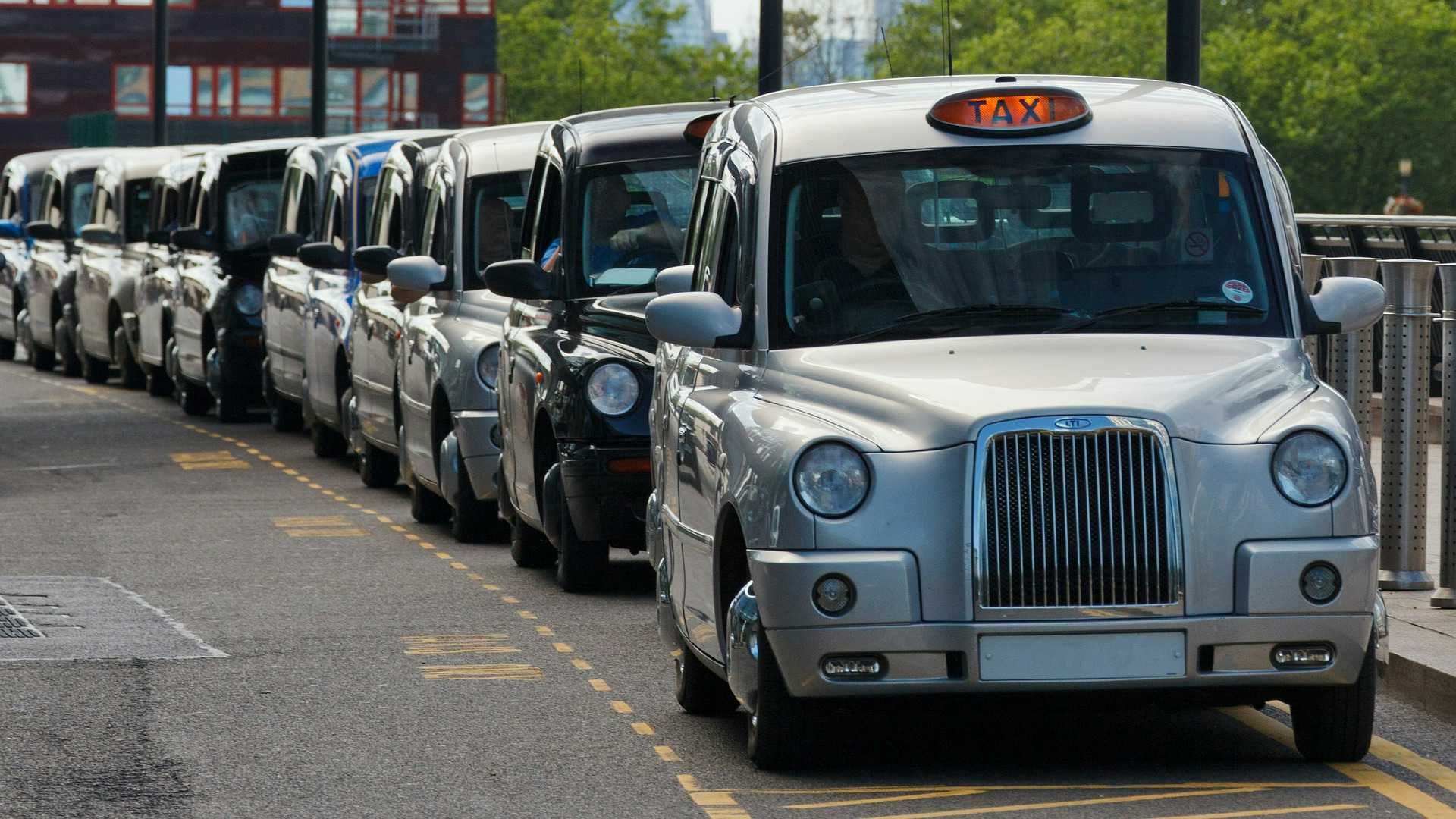 Taxis
Another iconic mode of transport, the London taxi is easily available for hire at any given time of the day. London's Hackney Carriages have been known for their rich history that dates back to 1662. Carrying people to and fro ever since, today this mode of transport is synonymous with convenience. These black cabs of London can be flagged down by waving at them on the street. A typical cab on hire would have a sign that is illuminated until engaged. What makes these cabs even more sought after is that they're obliged to take on any journey for 12 miles, or up to one hour duration. Although comfortable, this journey can get incredibly expensive as the fares that begin from £2.60 onwards can rise more during holidays.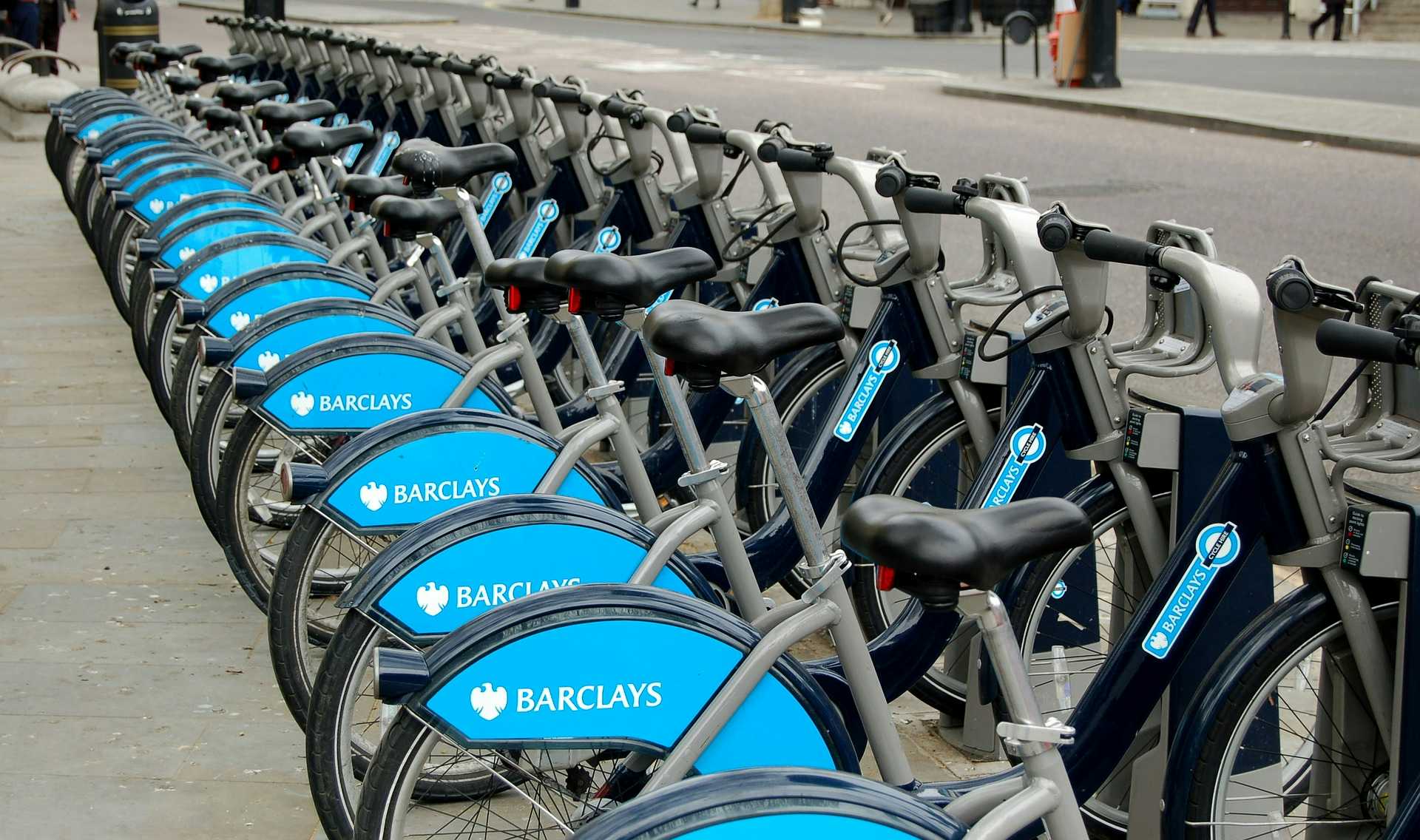 Cycle Hire
Apart from every other mode of transport, Londoners still prefer the traditional cycles that steadily gained popularity across the city. Available at a bike bay on almost every street, this is an affordable and eco-friendly way to get around the city. With prices as low as £2 for a day, cycles can be hired using both credit and debit card. After accessing the bike, one can use it for 30 minutes for free, after which an additional segment would begin with a £2 charge. While the cycles do not fall under travel or oyster cards, it is very easy to activate a cycle using an application.
Best way to get around London
---
With a plethora of transport facilities available at your fingertips, it can get confusing to choose the one that fits your needs the best. However, by making sure you know your neighbourhood well, you can select a mode of transport that is not just cheap, but also convenient for the distance you want to travel. It is of utmost importance to know about London's peak hours and how an Oyster card could benefit you at all times. Keeping it handy would mean easy access to the Tube, Overground and Bus services in London — each of which connects fairly well within the city. However, make sure to cover most of your distance by foot, as several places between the stations are located close to each other. Cycling is yet another cost efficient way of getting around. If you're in a mood to try something different, you can also hop on to a cable car for a unique experience!
Top 3 London Transport Passes
---
London Explorer Pass
The London Explorer Pass is ideal if you want to visit multiple locations, attractions and places at reduced rates. Visitors could choose upto 3 to 7 attractions from the 20 that are available on the list, and avail ticketless entry. Some of these attractions include Coca-Cola London Eye, Hop-On Hop-Off bus tours, Madame Tussaud's and many others. After selecting your preferred attractions, you simply have to present the pass at the entrance of the location to enjoy hassle-free skip the line entry into the attraction. With flexible dates and money back guarantee, you can book your pass online.
London Explorer Pass
Headout Price:
Buy Now
London Pass
Similar to the London Explorer Pass, the London Pass gives you a choice to access over 80 attractions around the city. Valid for upto ten consecutive days, this pass requires you to merely scan the mobile ticket or voucher at the gate before entering. Each time you scan, London Pass credits will be deducted from your card, which can be accessed on an application in your smartphone. You can also choose to upgrade your London Pass to London Pass + Travel to include an Oyster Travel card, which would help greatly during your transit across the city.
The London Pass
Headout Price:
Buy Now
Oyster card
A visitor's Oyster card is a super cheap alternative that can be used to save both time and money in London. The card, that includes journeys on DLR, Buses, Overground as well as Tube, is the most sought after card due to its convenient nature. Considered as a handy item to carry around, the Oyster card is now moving to contactless payment cards for an even more user-friendly experience. The Oyster card can be topped up at almost any station and can be used across lines and peak hour fares. Travelcard, which is an alternative to the Oyster card, is a similar product which can be bought for unlimited travel across the city.
2 Day London Pass with Oyster Travel Card
Headout Price:
Buy Now
London Public Transportation Tips
---
Choose a hop-on hop-off bus, which will not only drive you across the city at a nominal cost, but will also make sure you get acquainted to most of it with the help of an audio guide.
Download applications like Citymapper or Tube Map Underground to keep a check on the line you're travelling on.
Choose to cycle around, which is not only cheap, but also eco-friendly and convenient.
If you're someone who prefers stopping by the scenic routes, take a cable car or the Thames Chipper for beautiful views of the city skyline.
Make sure you're always standing on the right on the escalator, as that is considered as a sign of politeness.
Plan your day in a way that allows you to travel off peak hours.
Make sure you check your map for the distance, as some of these could be easily travelled by foot.
Uber is a great way to escape an unwanted situation, keep the app handy for the times you lose your way.
Ready to explore London?
---
Here are a few more attraction guides that could come handy.