Embark on an adventure at Alton Towers, the renowned Staffordshire theme park. Brace yourself for heart-pounding rides, explore a variety of attractions, and wander through enchanting gardens. Unleash your inner thrill-seeker, create lasting memories, and let the magic of Alton Towers sweep you off your feet!
Alton Towers In A Nutshell
---
Handy Information
| | |
| --- | --- |
| ⏰ Suggested Duration: | One day |
| ☀️ Best Time to Visit: | 10 AM-11 AM |
Must-see at Alton Towers
The Smiler
Nemesis
The Wicker Man
Getting There
Farley Ln, Alton, Stoke-on-Trent ST10 4DB, United Kingdom
Get Directions
Opening Hours
10 AM to 4-9 PM
Note: The theme park, waterpark and spa opens everyday at 10 AM while the spa opens at 9 AM. Closing hours depend on the season.
What To Expect At Alton Towers?
---
Thrilling Roller Coasters: Get caught up in an adrenaline rush on world-class roller coasters that defy gravity and leave you breathless.
Family-friendly Attractions: Enjoy a wide range of activities, perfect for visitors of all ages, from gentle rides for little ones to interactive shows and exhibits.
Live Entertainment: Be mesmerized by live shows, featuring dazzling feats of skills and artistry.
The Waterpark: Experience the Alton Towers Waterpark, a tropical paradise filled with slides and pools, perfect for cooling-off on a warm day.
Spooktacular Fun at Scarefest: Step into a delightful Halloween experience at Scarefest, where Alton Towers transforms into a festive wonderland.
Recommended Alton Towers Tickets
---
Alton Towers History
---
Dating back centuries, Alton Towers has witnessed numerous significant events throughout its existence. Originally established as a fortress, it has gone through several transformations over the years. It served as a stately home for the influential Talbot family during the 19th century and later transitioned into a popular leisure destination in the 20th century. In 1924, Alton Towers came under public ownership of Alton Towers Limited. During World War II, the War Office requisitioned the site for officer training. But the turning point came in the 1960s and 1970s when the grounds were transformed into a visitor attraction, boasting a boating lake, chairlift, and a small fair around the ruins of the main house.

Alton Towers slowly metamorphosed into a world-class attraction around 1980 with the introduction of iconic rides like The Corkscrew rollercoaster, the Pirate Ship, and the Alpine Bobsled ride. In 1990, The Tussauds Group acquired the park, leading to an era of intense development. The park witnessed a flurry of additions, including the dark rides The Haunted House and Toyland Tours, thrilling experiences like Nemesis, Oblivion, and Air (now Galactica), and a hotel complex.
Alton Towers Architecture
---
The architecture of Alton Towers is heavily influenced by Gothic and Victorian styles, evoking a sense of grandeur and charm. The park encompasses a wide range of enchanting structures, from the iconic Towers themselves to the intricate details of the gardens. The Towers, originally constructed in the 19th century, are a magnificent example of Gothic revival architecture, with their soaring spires and ornate carvings.

Inside the park, there are hidden gems waiting to be discovered. The Towers' conservatories feature cast iron domes and French windows, created by Robert Abraham for the 15th Earl of Shrewsbury, adding a touch of artistic brilliance to the architectural masterpiece. The gardens, meticulously landscaped, are a testament to the dedication and vision of the park's architects. In addition to its stunning architecture, Alton Towers boasts the ingenious designs of famous architects such as Augustus Pugin and Robert Abraham. These architects, with their incredible attention to detail and innovative ideas, have left an indelible mark on the park's aesthetic.
Highlights Of Alton Towers
---
1

Fun Rides

Alton Towers Rides
For adrenaline junkies, Alton Towers is an absolute playground of fun rides. Brace yourself for an experience you won't soon forget as you ride gravity-defying roller coasters, twist and turn through heart-pounding loops and high-speed attractions.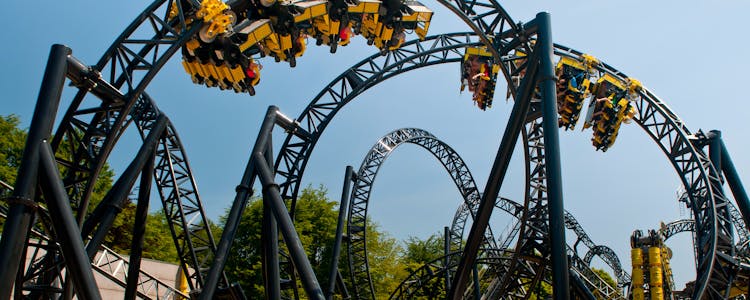 2

The Gardens

Alton Towers Gardens
Take a beat with a visit to the Alton Towers Gardens. Explore meticulously landscaped pathways, be in awe of stunning flower displays, and unwind in the calming embrace of nature, for a refreshing break from your adrenaline-packed adventures.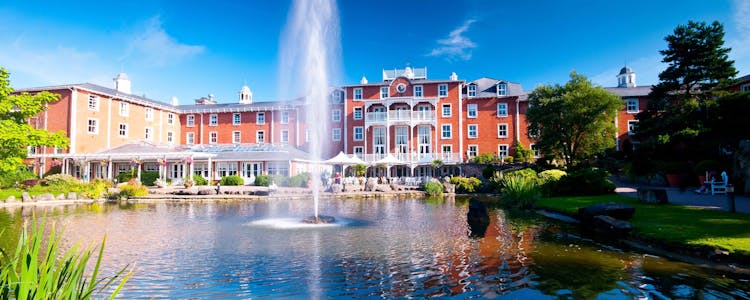 3

Haunted House

Alton Towers Haunted House
Brave souls, prepare for a some spooky encounters in the Alton Towers Haunted House. Navigate themed attractions where ghostly surprises lurk around every corner, promising a toe-curling experience that will leave you wanting more.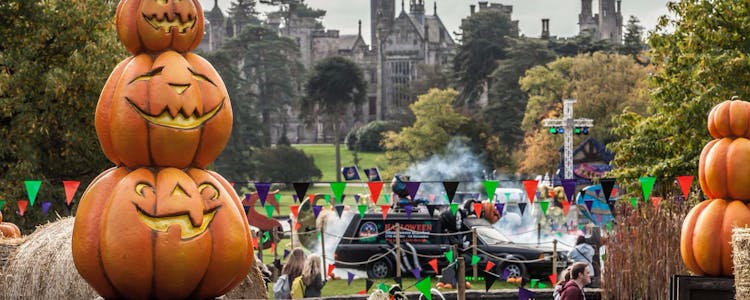 4

The Waterpark

Alton Towers Waterpark
Dive into bliss at the Alton Towers Waterpark, where a world of aquatic fun awaits. From exhilarating water slides to relaxing lazy rivers, this waterpark offers plenty of rides for all ages, making it the perfect destination to cool off and make a splash.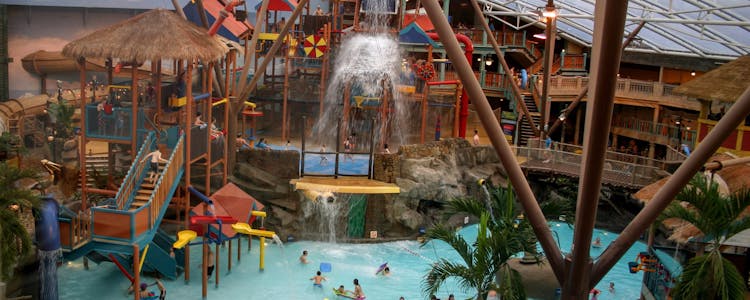 5

CBeebies Land

Alton Towers CBeebies Land
Make sure to not miss out on the world of CBeebies Land at Alton Towers! Designed for families with young children, let their favourite TV shows come to life with fun rides and attractions, ensuring an unforgettable experience for the little ones.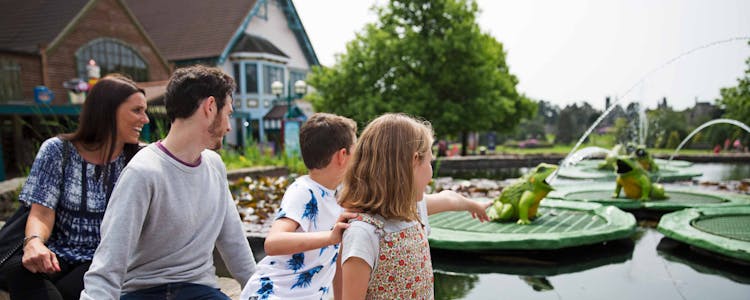 Best Time To Visit Alton Towers
---
The best time to visit Alton Towers in London is during the spring and autumn seasons. With mild temperatures and fewer crowds, you can fully enjoy the thrilling rides and attractions. Weekdays are generally less busy than weekends, making it an ideal time to visit. Arriving early in the day can also help you beat the lines and maximize your time experiencing all the fun.
Alton Towers Opening Hours
---
Timings: 10 AM to 4-9 PM
Note: The theme park, waterpark and spa opens everyday at 10 AM while golf opens at 9 AM. Closing hours depend on the season, special events and holidays. Remember to check ahead of time and confirming closing hours before visiting.
Closure: Alton Towers is usually closed during winter from November to March.
Getting There
---
Bus
Convenient transport options to Alton Towers via bus include D&G Bus's X41 (Stafford - Uttoxeter - Alton Towers) and 32X (Hanley - Cheadle - Alton Towers) routes, as well as Notts & Derby buses' X52 (Nottingham, Derby - Alton Towers) service.
Train
Uttoxeter Train Station, located 10 miles from Alton Towers, serves as the closest railway hub. A convenient 20-minute drive or a short 30-minute bus ride from the station will get you to the attraction.
Car
Located between the M1 and the M6, Alton Towers Resort is easily accessible via car. Caution is advised due to pedestrians, cyclists, and horse riders, along with narrow roads in certain areas.
Insider Tips To Visit Alton Towers
---
Beat the crowds by getting to Alton Towers right when it opens at 10 AM.
Book your tickets in advance so that you won't have to wait in lines at the park entrance.
Plan your day by taking a look at the park map and deciding which rides and attractions you want to visit. This will help you make the most of your time.
Ensure that you meet the height and health requirements for rides.
Alton Towers allows outside food, so pack some snacks and save money on food expenses.
Given the size of the park and the amount of walking involved, comfortable shoes are a must.
It's easy to get carried away at Alton Towers, but it's important to take breaks throughout the day. This will help you to stay hydrated and energized.
Restaurants At Alton Towers
---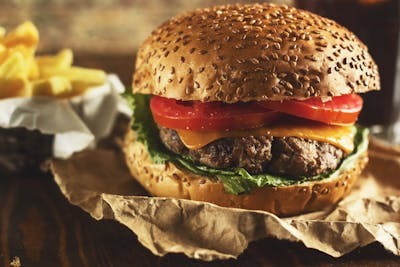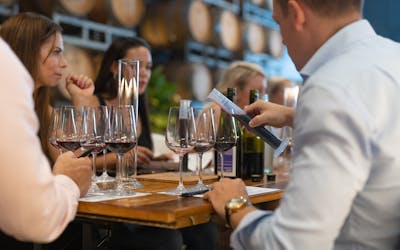 Rollercoaster Restaurant
Experience dining like never before at Alton Towers' Rollercoaster Restaurant. Witness your meal take a thrilling journey to your table, twisting, turning, and looping-the-loop. Be part of this unique and unforgettable dining adventure – book your spot now for a meal with a twist!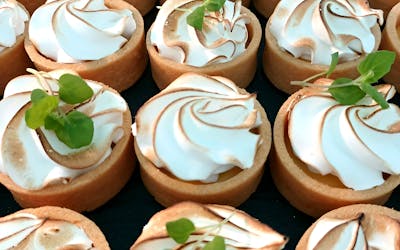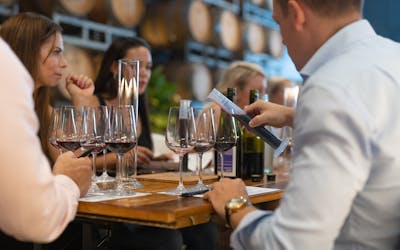 Secret Garden Restaurant
Nestled on the ground floor of Alton Towers Hotel, the Secret Garden Restaurant offers a delightful fusion of British and international cuisine within a charming brasserie setting. Don't miss the healthy children's menu, and be sure to book in advance to secure your spot.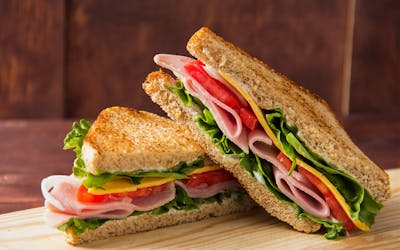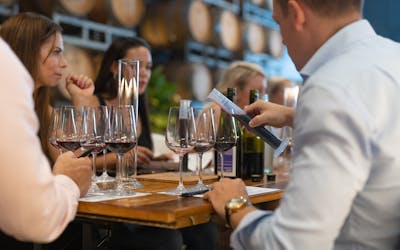 Flambo's Jambo Buffet
Flambo's Jambo Buffet at Alton Towers serves a delightful Caribbean feast alongside family favorites, catering to all taste buds. Relish your meal in a tropical Caribbean ambiance with stunning views of the Alton Towers Waterpark.
Places To Stay Near Alton Towers
---
Things To Do Near Alton Towers
---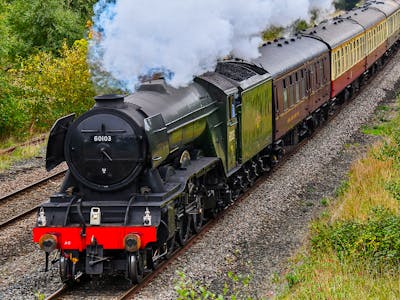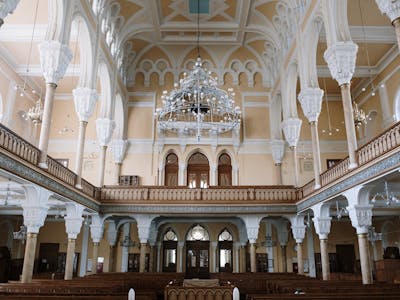 Churnet Valley Railway
Churnet Valley Railway is a nostalgic heritage railway with restored station houses. Operating steam train services, it offers a charming journey along a scenic section of the railway line, providing visitors with an authentic glimpse into the past and a delightful experience for train enthusiasts.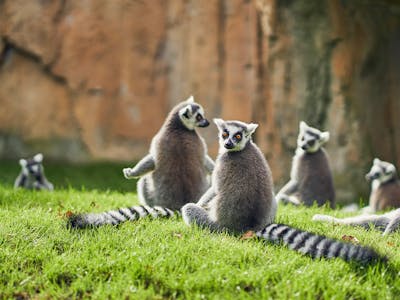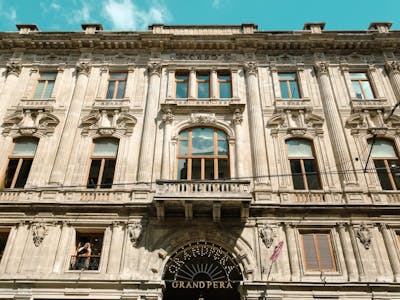 Peak Wildlife Park
Peak Wildlife Park is a zoo with a focus on bird collections and adorable small mammals, including rare warty pigs and meerkats. Get up close to these fascinating creatures, experience interactive encounters, and learn more about their natural habitats in this exciting wildlife haven.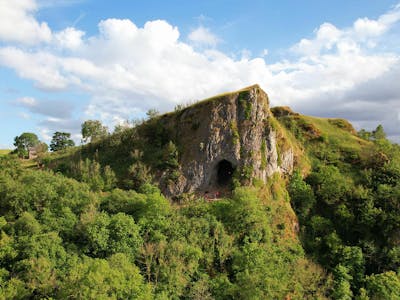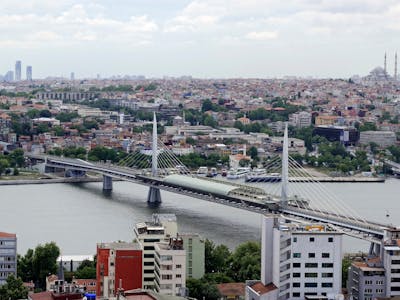 Thor's Cave
Thor's Cave, a natural limestone cave, stands majestically on a steep cliff, offering breathtaking views of surrounding valleys. With a rich history of human habitation, it's a captivating destination for adventurers and nature enthusiasts alike. The cave's beauty and historical significance make it a must-visit spot.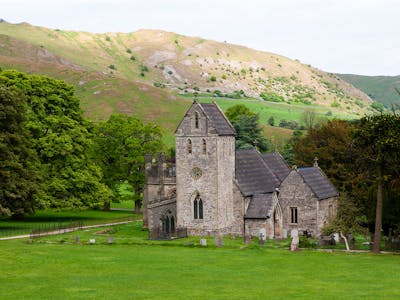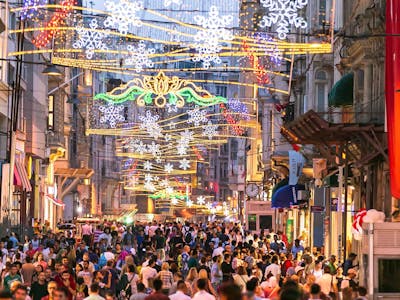 Ilam Park
Ilam Park is a stunning National Trust site boasting untamed landscapes. It offers a vast area to explore, complete with a visitor centre, tea-room, shop, and caravan site. It's the perfect starting point for immersing yourself in the beauty of the surroundings and embarking on unforgettable adventures amidst nature's splendor.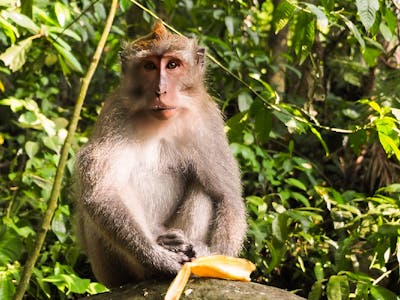 Trentham Monkey Forest
Trentham Monkey Forest offers a unique experience in a woodland sanctuary with 140 monkeys roaming freely. Wander through the forest path, learn from informative boards, and watch captivating videos, all while witnessing these playful creatures living their lives in their natural habitat.
FAQs
---
The best mode of transport to reach Alton Towers is by car. It is conveniently located between the M1 and M6 motorways, with clear signposting from both. However, visitors can also use trains or buses, to get to nearby towns like Stoke-on-Trent, from where shuttle services or taxis can be used to reach the park.
Alton Towers typically closes during the winter months for annual maintenance and refurbishment. Exact closure dates may vary from year to year but it typically closes in November and opens in March.
Yes, Alton Towers offers a variety of restaurants and eateries inside the park. From quick bites to sit-down dining options, visitors can enjoy a diverse range of cuisine to satisfy their appetites.
Yes, there are washroom facilities available throughout the park. Restrooms can be found in various locations, ensuring convenience and comfort for visitors.
Alton Towers does not have a strict dress code, but visitors are encouraged to wear comfortable clothing and appropriate footwear for a day of walking and enjoying rides. Some attractions might have specific safety requirements regarding clothing and accessories, such as restrictions on loose items on roller coasters.