Welcome to Whipsnade Zoo, where an extraordinary adventure awaits! Immerse yourself in the vibrant tapestry of wildlife from around the globe, as you stroll through sprawling habitats. From majestic lions to playful penguins, every step reveals captivating encounters. Unleash your curiosity, connect with nature, and create memories that will last a lifetime at Whipsnade Zoo.
Whipsnade Zoo in a Nutshell
---
Handy information
| | |
| --- | --- |
| ⏰ Suggested Duration: | 1 day |
| ☀️ Best Time to Visit: | 10 AM-11 AM |
Must-see at Whipsnade Zoo
Elephants of the Asian Forest
Lions of the Serengeti
Penguin Coast
Getting There
Whipsnade, Dunstable LU6 2LF, United Kingdom
Get Directions
Opening Hours
10 AM to 5-6 PM,
Closed: Christmas Day
What to Expect at Whipsnade Zoo?
---
Close encounters with exotic animals: Whipsnade Zoo is home to over 10,000 animals, including lions, tigers, elephants, giraffes, penguins, and many more. Visitors can get up close and personal with some of these amazing animals, learning about their natural behaviors and habitats.
Incredible scenery: Whipsnade Zoo is located in the Chiltern Hills, and the surrounding parkland is absolutely stunning. Visitors can enjoy breath-taking views of the hills and valleys as they roam around the zoo.
Family fun: Whipsnade Zoo has something for everyone, including family-friendly activities such as animal shows, adventure playgrounds and a train ride.
Learning opportunities: Whipsnade Zoo is committed to providing an educational experience to its visitors. There are educational tours and hands-on animal encounters that provide a deeper understanding of the natural world.
Conservation efforts: By visiting Whipsnade Zoo, you're supporting conservation and breeding programmes that help protect endangered species worldwide. The zoo is involved in a number of conservation projects and it also helps raise awareness to the plight of endangered animals.
Whipsnade Zoo History
---
Whipsnade Zoo is a captivating wildlife haven nestled amidst the picturesque countryside. Established in 1926 as Europe's first open zoo, and one of the largest zoos in the world, offering visitors the chance to observe animals in a more naturalistic environment. It was a groundbreaking concept that was quickly adopted across the globe. Whipsnade Zoo has since become a symbol of ZSL's dedication to global animal conservation. In 1931, Whipsnade Park Zoo swung open its gates and the air buzzed with excitement as the first inhabitants, including pheasants, llamas, wombats and skunks, found their new home. The Zoo's most iconic feature, a monumental white lion etched into the hillside in chalk, emerged in 1933. Even during the tumultuous years of the Second World War, Whipsnade Zoo played an important role in saving endangered species from the effects of war. Animals from European zoos were evacuated to Whipsnade, including a large herd of Rothschild's giraffe, which had almost been wiped out. This conservation effort helped to save many species from extinction.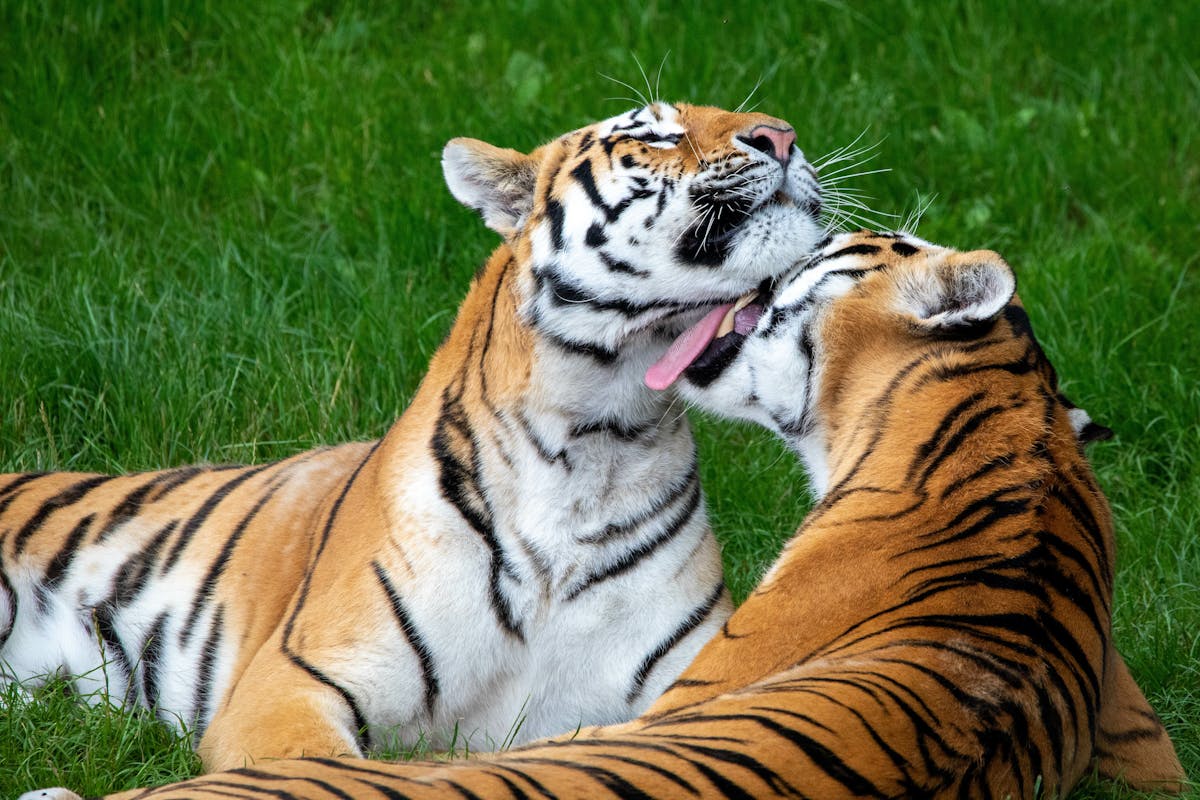 Whipsnade Zoo Architecture
---
Whipsnade Zoo stands as a testament to architectural brilliance and innovative design. Its captivating structures effortlessly blend into the natural landscape, boasting a harmonious fusion of contemporary aesthetics and organic materials. The zoo's grandeur lies in its expansive glass windows, offering visitors an uninterrupted glimpse into the captivating lives of various animals. Striking a perfect balance between form and function, the enclosures showcase clean lines and bold angles that captivate the eye. Sir Peter Chalmers Mitchell, a visionary biologist and conservationist, spearheaded the architectural marvel that is Whipsnade Zoo. His groundbreaking approach revolutionized the zoo industry, forgoing traditional bars and walls in favor of habitats meticulously designed to mimic animals' natural environments and behaviors. This transformative concept created a sanctuary where animals can thrive and visitors can intimately connect with the wonders of the natural world.
Highlights of Whipsnade Zoo
---
1

See the Big Five

Whipsnade Zoo Big Five
Whipsnade Zoo is one of the UK's largest zoos, and it is home to a large number of African animals, including the Big Five (lions, elephants, rhinos, leopards, and buffalos). Visitors can see these animals in their natural habitats in enclosures that are designed to resemble the animals' native environments.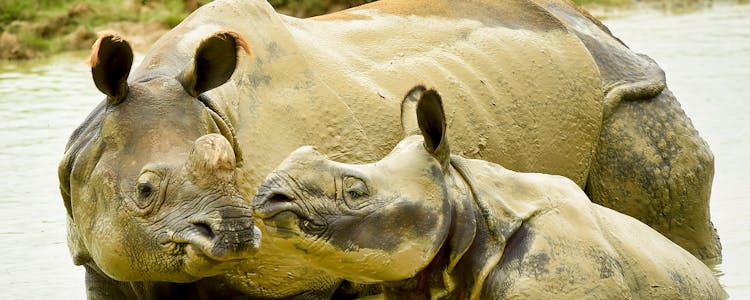 2

Butterfly House

Appropriate SEO Title/Heading
The Butterfly House at Whipsnade Zoo is a tropical paradise that is home to over 30 different species of butterflies from around the world. Visitors can walk through the house and see the butterflies up close and they can also learn about the butterflies' lifecycle.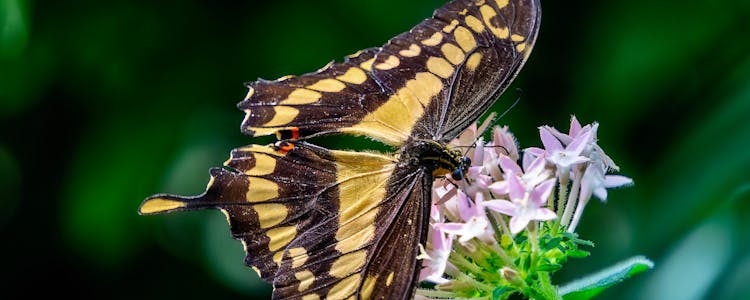 3

The Great Whipsnade Railway

Whipsnade Zoo Railway
Embark on an unforgettable safari adventure aboard The Great Whipsnade Railway. Feel the thrill as you ride our magnificent steam engines, Excelsior and Superior, through the territories of elephants, rhinos, camels, deer and more. Experience the enchantment of a steam-hauled railway at Whipsnade.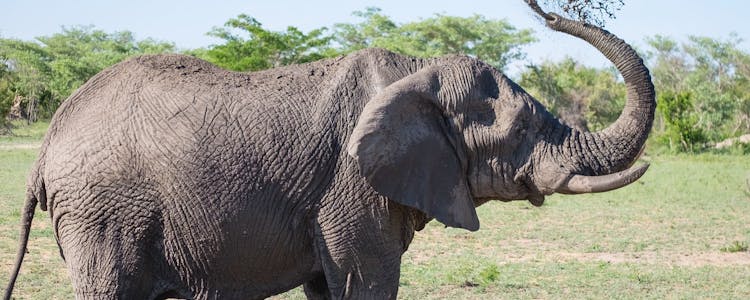 4

Meet the Penguins

Whipsnade Zoo Penguins
Whipsnade Zoo proudly showcases two adorable penguin colonies: the rockhoppers and African penguins. Witness their charming waddles and tuxedo-like feathers in a natural haven, complete with custom pools, breathtaking Dunstable views and even rock formations.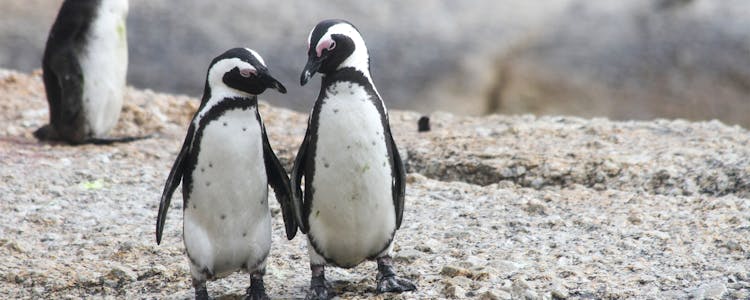 5

Animal Shows & Talks

Whipsnade Zoo Animal Shows & Talks
Whipsnade Zoo offers a variety of animal shows and talks throughout the day. These shows provide visitors with fun and informative insights on animal welfare, conservation and fascinating facts about the zoo animals. Join us in safeguarding these magnificent creatures and their homes.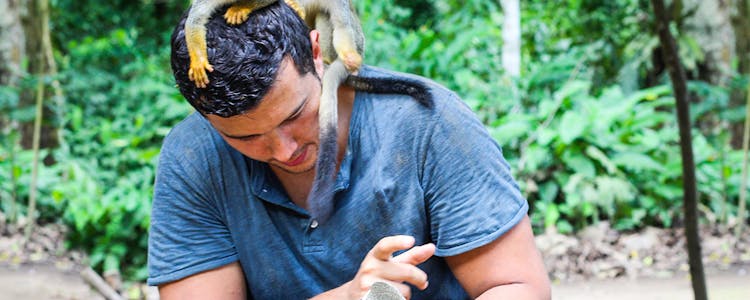 Best Time to Visit Whipsnade Zoo
---
The best time to visit Whipsnade Zoo in London is during the summer season. The weather is warm and perfect for exploring the outdoor exhibits. Also, during this season, the zoo offers extended hours, so you can spend more time with the animals. It's best to arrive early in the morning when the crowds are lighter, especially on weekends, as the zoo tends to get crowded later in the day. Additionally, booking your tickets online ahead of time can save you money and time.
Happy animal spotting!
Whipsnade Zoo Opening Hours
---
Opening Times
26 March 2023 – 4 September 2023: 10 AM-6 PM
5 September 2023 – 28 October 2023: 10 AM-5 PM
29 October 2023 – 9 February 2024: 10 AM-4 PM
10 February 2024 – 28 March 2024: 10 AM-5 PM
Whipsnade Zoo will be staying open later until 9 PM on four Saturday evenings this summer: 29 July, 5, 12 and 19 August 2023.
Last Entry: One hour before closing
Closure: Christmas Day
Note: Animal houses close 15 minutes before the Zoo closes.
Getting There
---
Bus
Centrebus local bus services 40 and 40A connects Dunstable to Whipsnade Zoo. The Whipsnade Zoo Group Ticket grants unlimited travel for up to 5 individuals throughout the day within the Luton & Dunstable Zone, along with convenient transportation to and from the zoo via services 40 and 40A.
Car
Whipsnade Zoo is easily accessible from M25 (junction 21) and is conveniently signposted from M1 (junction 9 and junction 12). Whipsnade Zoo awaits just a short 20-minute journey away.
Insider Tips to Visit Whipsnade Zoo
---
If possible, visit during weekdays or early mornings to avoid crowds and get a better chance to see animals active.
Bring comfortable shoes as the zoo covers a large area and involves a lot of walking.
Don't miss the animal shows and keeper talks scheduled throughout the day for a chance to learn more about the animals and their habits.
Bring binoculars for a better view of the animals, especially those in the larger enclosures.
Lastly, don't forget to buy souvenirs at the gift shop to remember your visit and support the zoo's conservation efforts.
Whipsnade Zoo Facts
---
Whipsnade Zoo is one of the largest and oldest zoos in the United Kingdom.
It was the first zoo in the UK to open with cages designed based on the animals' natural habitats and behaviors rather than bars and walls.
The zoo was established by the Zoological Society of London (ZSL), a renowned scientific and conservation organization dedicated to the study and protection of wildlife.
Whipsnade Zoo played a crucial role during World War II by providing sanctuary to over 700 animals evacuated from London Zoo, ensuring their safety amidst the conflict.
One of the most iconic features of Whipsnade Zoo is its chalk lion carving, which was created into the Dunstable Downs in 1933. It is considered the largest representation of a lion in the world, measuring approximately 147 meters long and 35 meters high.
Restaurants At Whipsnade Zoo
---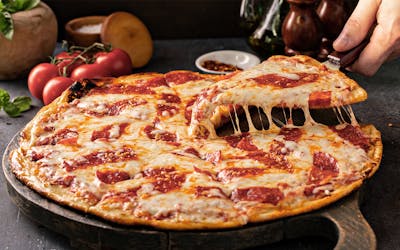 Viewpoint Kitchen and Deli
Indulge in a culinary experience at Viewpoint Kitchen and Deli. Open daily from 10 AM-3 PM, this charming eatery offers Al forno pasta dishes and freshly made pizzas. Situated amidst the stunning views of white rhinos and the picturesque Downs, it's the perfect spot to savor delicious food with a breathtaking backdrop.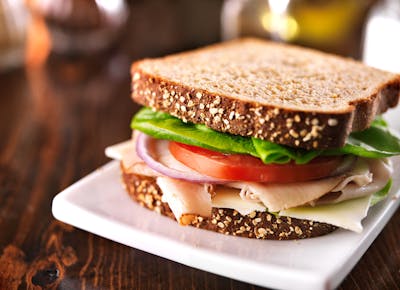 Visitor Centre Cafe
Indulge your taste buds at the Visitor Centre Cafe, conveniently located at the entrance of Whipsnade Zoo. From delectable deli sandwiches to mouthwatering hot savoury snacks like breakfast baps, this café offers a tempting array of options. Quench your thirst with a variety of hot and cold beverages. Open daily from 10 AM to 6 PM.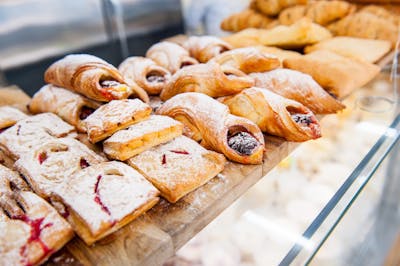 Station Store Picnic Shop
Indulge in a delightful picnic experience at Whipsnade Zoo's Station Store Picnic Shop. Open on weekends from 10 AM to 4 PM, this charming shop, nestled beside The Great Whipsnade Railway, offers a variety of sandwiches, bakery treats, and refreshing hot and cold beverages to enhance your visit.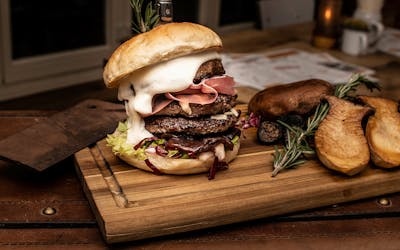 Base Camp Restaurant
Satisfy your hunger at Base Camp Restaurant, open daily from 10 AM to 4 PM. Indulge in a range of delicious options, from light bites to juicy burgers, complemented by a selection of refreshing drinks. Don't worry, they've got the little ones covered with a dedicated kids menu.
Places to Stay Near Whipsnade Zoo
---
Things to Do Near Whipsnade Zoo
---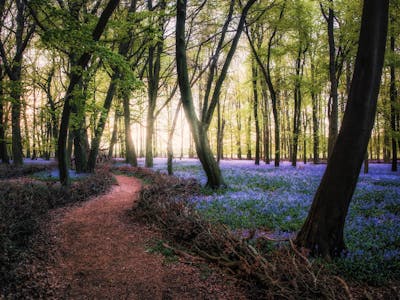 Ashridge Estate
Experience the allure of Ashridge Estate's sprawling 6,000-acre wonderland. Traverse enchanting forests, meander alongside serene lakes, and bask in the charm of rolling hills. Discover the grandeur of Ashridge House, a Grade I listed building, among the estate's many historical treasures. Prepare to be captivated by nature's beauty and architectural splendor.
Dunstable Downs
Experience the breathtaking beauty of Dunstable Downs, where panoramic views of the countryside await. Explore scenic walking trails or witness the thrill of paragliding in this picturesque setting. A perfect destination for nature lovers and adventure seekers alike, the Downs offer a captivating escape into the great outdoors.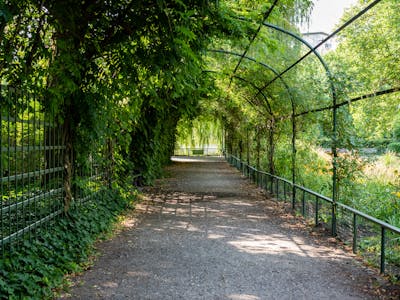 Stockwood Discovery Centre
Discover Stockwood Discovery Centre, with its beautiful gardens and fascinating exhibitions, offers a journey through history, art, and horticulture. From ancient treasures to intricate gardens, this unique attraction provides a captivating experience for visitors of all ages. Unwind at the petting zoo, enjoy the playground, and savor refreshments at the café.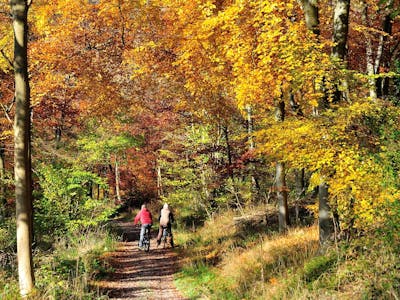 Wendover Woods
Explore the enchanting Wendover Woods, perfect for leisurely strolls or bike rides. Amidst the tranquil surroundings, discover inviting picnic spots where you can savor a delightful meal amidst nature. Indulge in the fresh air and picturesque landscapes, creating cherished memories in this idyllic woodland haven.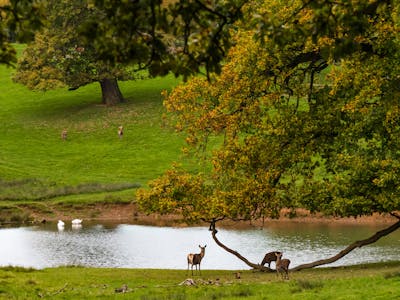 Bedfordshire Wildlife Park
Discover Bedfordshire Wildlife Park, a captivating haven for animal enthusiasts. With many creatures, including lions, tigers, bears, and monkeys calling it home, visitors can embark on an up-close encounter through the park. Explore educational exhibits that inspire learning and conservation, creating a memorable experience for all.
FAQs
---
Whipsnade Zoo was opened on May 23, 1931, making it over 90 years old.
Whipsnade Zoo was built by the Zoological Society of London (ZSL), a renowned scientific and conservation organization.
Whipsnade Zoo covers a vast area of 600 acres, making it the largest zoo in the UK and one of the largest in Europe.
The best mode of transport to reach Whipsnade Zoo is by car or bus. It is easily accessible from the M25 (junction 21) and is conveniently signposted from the M1 (junction 9 and junction 12). Centrebus local bus services 40 and 40A connects Dunstable to Whipsnade Zoo.
Whipsnade Zoo is typically open throughout the year, except for Christmas Day.
Yes, there are restaurants and dining options available inside Whipsnade Zoo. Visitors can enjoy a variety of food and beverage choices during their visit.
Washrooms and restroom facilities are available throughout Whipsnade Zoo for the convenience of visitors.
There is no specific dress code to visit Whipsnade Zoo. However, it is recommended to dress comfortably and consider the weather conditions, as a significant portion of the zoo is outdoors. Wearing comfortable footwear is also advisable, as there may be considerable walking involved.