Imagination comes to life at Peppa Pig World as you join Peppa, George and their delightful friends on an unforgettable adventure. From thrilling rides to whimsical shows, this enchanting theme park transports you to the colorful world of the beloved children's TV show, 'Peppa Pig'. Get ready to jump in and create memories that will have you squealing with delight!
Peppa Pig World in a Nutshell
---
Handy information
| | |
| --- | --- |
| ⏰ Suggested Duration: | One day |
| ☀️ Best Time to Visit: | 10 AM- 11 AM |
| 🎟️ Peppa Pig World Express Tour: | £81 |
Must-see at Peppa Pig World
Peppa's Big Balloon Ride
George's Dinosaur Adventure
Grampy Rabbit's Sailing Club
Getting There
Paultons Family Theme Park, Ower, Romsey, The New Forest
Hampshire, SO51 6AL, United Kingdom
Get Directions
Opening Hours
Park Open: 10 AM - 5 PM
Rides Open: Weekdays: 10 AM - 5 PM,
Weekends: 10 AM - 5:30 PM
Why is Peppa Pig World Worth Visiting?
---
Immersive Experience: Experience a unique opportunity to explore and interact with life-size replicas of familiar figures of the popular children's TV series.
Fun Rides & Attractions : Meet Peppa and her family while riding on their Big Balloon, Dinosaur Adventure, among many other exciting activities.
Learn Through Play: Let your little ones develop socially and cognitively as they play and learn at George's Spaceship Playzone, Mr. Potato's Adventure Playground and other interactive spaces.
Shop for Souvenirs: Take home a memento of your visit with exclusive Peppa Pig merchandise, from plush toys and clothing to books and homewares.
Recommended Peppa Pig World Tickets
---
Peppa Pig World Architecture
---
Step into a vibrant wonderland where the architecture mirrors the enchanting world of everyone's favorite animated pig. The buildings in Peppa Pig World burst with lively hues and playful features, adorned with friendly smiles and mischievous googly eyes. As you explore, you'll encounter an array of interactive wonders like water features, slides and climbing frames, inviting children to engage in endless fun and adventure. From the moment you enter through the colossal, colorful archway adorned with Peppa and her delightful friends, you'll be captivated by the park's imaginative architecture. It transports visitors into a realm where reality merges seamlessly with their cherished television show. Peppa Pig World's architecture goes beyond aesthetics—it creates an immersive environment that ignites the imagination of young and old alike. Every corner offers an opportunity for families to snap pictures and create unforgettable memories that will be treasured for years to come.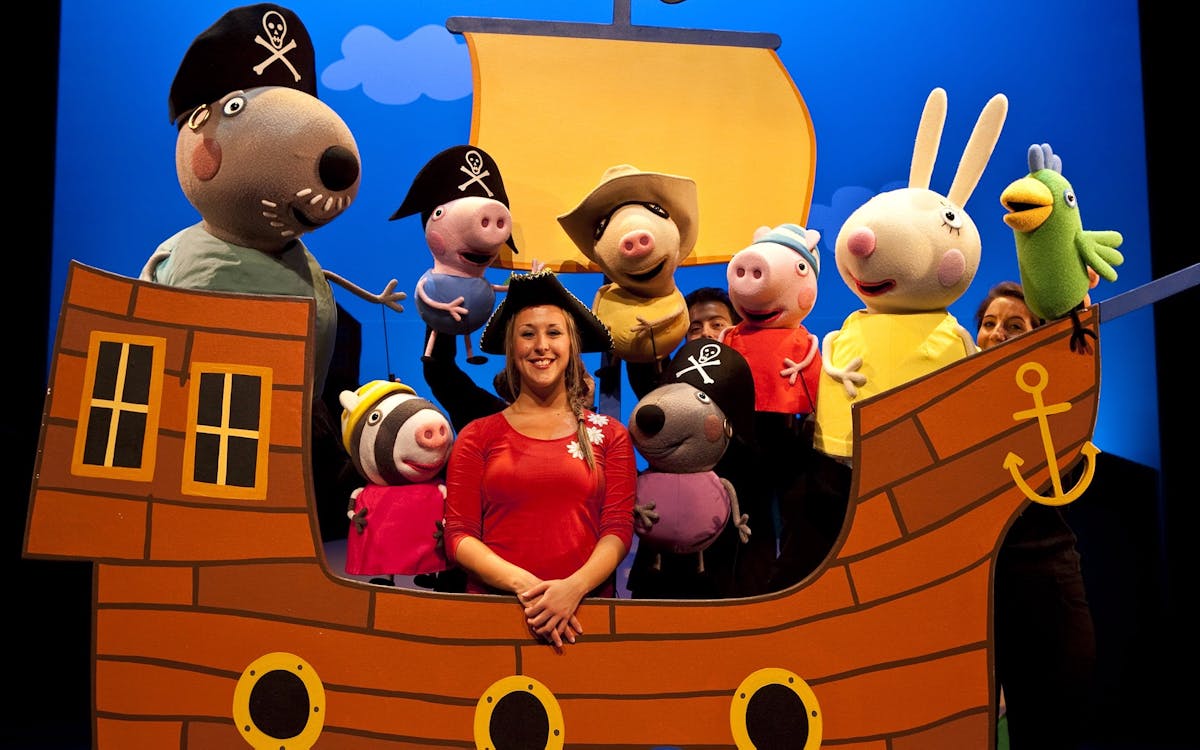 Highlights of Peppa Pig World
---
1. Peppa Pig's House
Peppa Pig lives at 3 Astley Street in Peppatown in "the little house on a hill". Explore the kitchen, where the family enjoys their meals and get a feel of the cozy charm of this iconic residence. Immerse yourself in the world of Peppa and create treasured memories in her adorable abode.
2. George's Dinosaur Adventure
Set off on an adventure with George at Peppa Pig World! Climb aboard the friendly dinosaur ride and join Peppa's brother as he sets off to meet all of Peppa's pals. Hop on Mr Dinosaur's back for a delightful journey that will bring smiles and giggles to young explorers.
3. Miss Rabbit's Helicopter Flight
Buckle up for Miss Rabbit's Helicopter Flight at Peppa Pig World! Soar above the crowds as Miss Rabbit takes you on an exhilarating adventure in her brand new helicopter. Get ready to experience the thrill of flying high with your favorite character from the beloved Peppa Pig show!
4. Grampy Rabbit's Sailing Club
Set sail with Grampy Rabbit and hop aboard the vibrant and gentle spinning boats at the Sailing Club for an unforgettable adventure. Navigate the waves, make your way to Pirate Island, and who knows, you might just meet Peppa and her friends on your nautical journey!
Best Time to Visit Peppa Pig World
---
The best time to visit Peppa Pig World is during the shoulder seasons of spring and autumn, when the crowds are smaller and the weather is mild. Avoid the peak summer months, when the park can get overcrowded and prices are higher. It's best to arrive early in the day, as lines for popular rides can get long later on. Plus, you'll have more time to enjoy the park before it gets too busy. Bring sunscreen and comfortable shoes, and get ready for a fun-filled day with Peppa and her family!
Peppa Pig World Opening Hours
---
Park Open: 10 AM - 5 PM
Rides Open: Weekdays: 10 AM - 5 PM, Weekends: 10 AM - 5:30 PM
Getting There
---
Bus
The convenient X7 Salisbury-Southampton bus service includes a stop at Ower, Vine Inn, just outside the Park. From there, it's a short 5-10 minute walk along the drive to reach the main entrance of Paultons.
Train
The mainline train stations closest to the park are Southampton Airport Parkway, located 10 miles away and Southampton Central, which is 8 miles away. Southampton Central station is conveniently situated opposite the city bus terminals, offering a direct link to the park.
Car
Paultons Park is conveniently located near exit 2 of the M27, in close proximity to the New Forest National Park. Simply follow the brown tourist signs along the motorway. For those traveling westbound, when exiting the M3 to join the M27, remember to bear left and take the M27 West towards Bournemouth and Southampton.
Insider Tips to Visit Peppa Pig World
---
Arrive early at the park to avoid long queues at the rides.
Buy tickets online in advance to save money and skip the ticketing line.
Take advantage of the free parking available on-site.
Pack a picnic lunch and snacks to save money on park food.
Wear comfortable shoes as there is a lot of walking involved.
Visit during the off-peak season for a less crowded experience.
Check the schedule for character meet and greets, and arrive early for the best chance to meet your favorite characters.
Restaurants At Peppa Pig World
---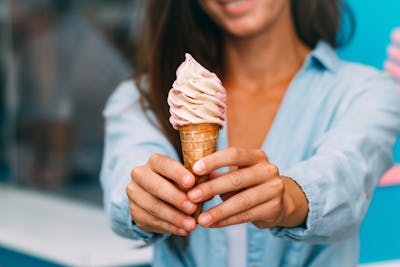 Peppa Pig World Refreshments
Satisfy your hunger at Daddy Pig's Cafe or The Queen's Kitchen in Peppa Pig World! Feast on tasty pizza, snacks, treats, and refreshing drinks. Indulge in a delightful ice cream from Miss Rabbit's Ice Cream Parlour for a sweet treat. It's the perfect way to refuel during your visit!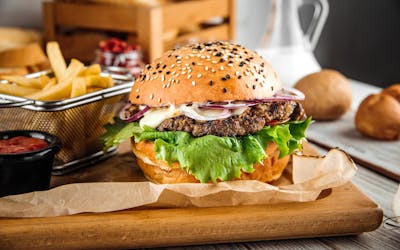 Route 83 Diner
Saddle up and head on down to the Route 83 Diner for a taste of the Wild West! Indulge in mouthwatering classics like the 83 Burger, juicy Chicken Tenders, or a scrumptious Bad Boy Dog. Our warm and welcoming diner is the perfect spot for the whole family to enjoy some downright delicious treats.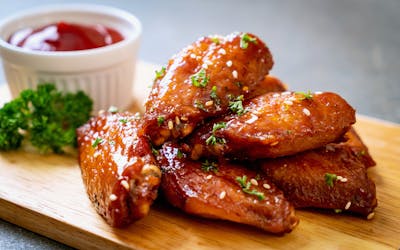 Base Camp
At Base Camp in Lost Kingdom, take a well-deserved break from your adventures and indulge in flavorful chicken wings with your choice of sauce. Pair them with waffle fries, children's mac n cheese bites, and a variety of hot and cold beverages.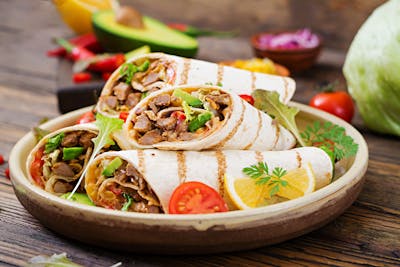 The Hay Barn
Step into The Hay Barn, where you'll discover a mouthwatering array of savory burritos overflowing with flavorful fillings and loaded fries piled high with delicious toppings. Don't forget to treat yourself to ice cream and refreshing drinks.
Places to Stay Near Peppa Pig World
---
Things to Do Near Peppa Pig World
---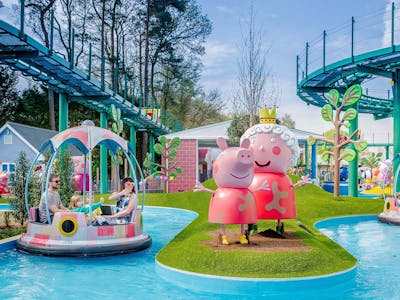 Paultons Park
Paultons Park is a thrilling family-friendly amusement park located in Hampshire, England. With over 70 exciting rides and attractions, including the famous Peppa Pig World, there's something for everyone. From roller coasters and water rides to animal encounters and beautiful gardens, Paultons Park promises a fun-filled adventure for all ages.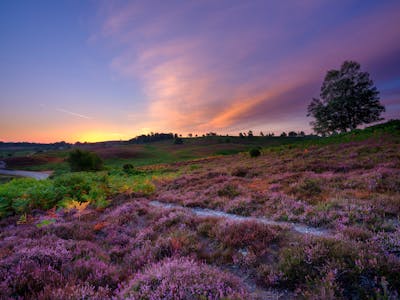 New Forest National Park
Discover the untouched beauty of New Forest National Park, a true haven for nature enthusiasts. Immerse yourself in ancient woodlands and explore scenic trails. Experience the serenity of this enchanting landscape, where history and nature coexist in perfect harmony.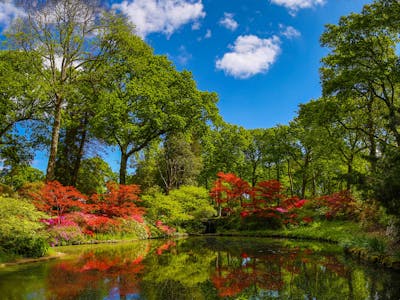 Exbury Gardens
Step into a botanical paradise at Exbury Gardens, where an incredible array of plant species awaits. Marvel at the vibrant rhododendrons, azaleas, and camellias that paint the landscape. Explore serene lakes, tranquil ponds, and stroll along a captivating treetop walkway.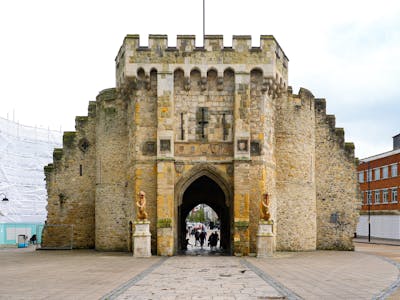 Bargate
Step back in time at Bargate, a medieval gatehouse that was once part of the original city walls. Today, it has transformed into a vibrant cultural and events space. Marvel at the historic architecture and be part of unforgettable events in this unique and atmospheric setting.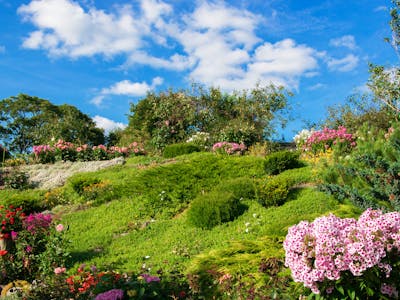 Furzey Gardens
Experience the charm of Furzey Gardens, an enchanting woodland garden supporting individuals with learning disabilities. Explore the informal beauty of the gardens, marvel at the vibrant blooms, and find solace in the serene surroundings. Don't forget to visit the seasonal café, where you can indulge in delightful treats while supporting a worthy cause.
FAQs
---
Peppa Pig World covers an area of approximately 57 hectares within Paultons Park in Hampshire, England.
There are 9 rides and attractions in Peppa Pig World, including popular ones like George's Dinosaur Adventure, Grandpa Pig's Little Train and Daddy Pig's Car Ride.
The best mode of transport to reach Peppa Pig World is by car. However, there are also train stations nearby, such as Southampton Airport Parkway and Southampton Central, followed by a short taxi ride or bus connection to the park.
Yes, there are several restaurants and dining options within Peppa Pig World. From quick bites to family-friendly restaurants, you'll find a variety of food and refreshments to suit different tastes and preferences.
Washrooms are available throughout Peppa Pig World for visitors' convenience. These facilities are well-maintained and easily accessible to ensure a comfortable experience for guests.
There is no specific dress code to visit Peppa Pig World. However, it is recommended to wear comfortable clothing and footwear suitable for walking and enjoying outdoor activities.