Step into the realm of ancient legends and medieval grandeur at Warwick Castle. Nestled in the heart of England, this iconic fortress stands as a living testament to centuries of history and intrigue. Immerse yourself in epic tales of knights, royalty, and battles, as you explore awe-inspiring towers and secret passageways. Prepare to embark on a journey like no other at Warwick Castle.
Warwick Castle in a Nutshell
---
Opening Hours
10 AM to 4-5 PM
Why is Warwick Castle Worth Visiting?
---
Rich history and architecture: Warwick Castle is one of the most important castles in England and it has a fascinating history dating back over 1,000 years. It has been involved in many important events in English history, including the Wars of the Roses and the English Civil War.
Interactive exhibits and shows: Enjoy entertaining and immersive shows and fun activities, such as the Horrible Histories Maze, the Kingmaker experience and the Bird of Prey Show.
Beautiful gardens and grounds: Warwick Castle is set in 60 acres of beautiful gardens and grounds. The gardens have a number of impressive features, such as the Cascade Waterfall and the Maze Garden and it also presents stunning views of the Warwickshire countryside and the River Avon.
Dungeons and ghostly tales: Warwick Castle's dungeons are a popular attraction, and they offer a glimpse into the dark side of the castle's history. Visitors can learn about the torture devices that were used in the dungeons, and they can also hear some of the castle's ghostly tales.
Family-friendly adventures: Warwick Castle has something for everyone, including families with children. Visitors can enjoy a variety of activities, such as archery and falconry. There are also a number of shows and exhibits that are specifically designed for children.
Recommended Warwick Castle Tickets
---
Warwick Castle History
---
Step into a living tapestry of English history at Warwick Castle. The original motte-and-bailey castle was constructed by William the Conqueror in the 11th century, shortly after the Norman invasion of England. This mighty fortress has witnessed pivotal conflicts and stood through epic tales of power, rivalry and bravery. Its strategic location made it a formidable stronghold during conflicts with Scotland, Wales, and France. Warwick Castle also played a pivotal role in the Wars of the Roses, where its ownership became a symbol of power in the struggle between the Lancaster and York dynasties. After the Lancastrians were defeated, the castle was granted to the Earl of Warwick, who became one of the most powerful nobles of England in his day. Later, during the English Civil War in 1642, the castle was besieged and captured by Parliamentarian forces and eventually surrendered. Today, Warwick Castle stands proudly as a remarkable testament to medieval architecture, revered as one of Europe's most well-preserved castles.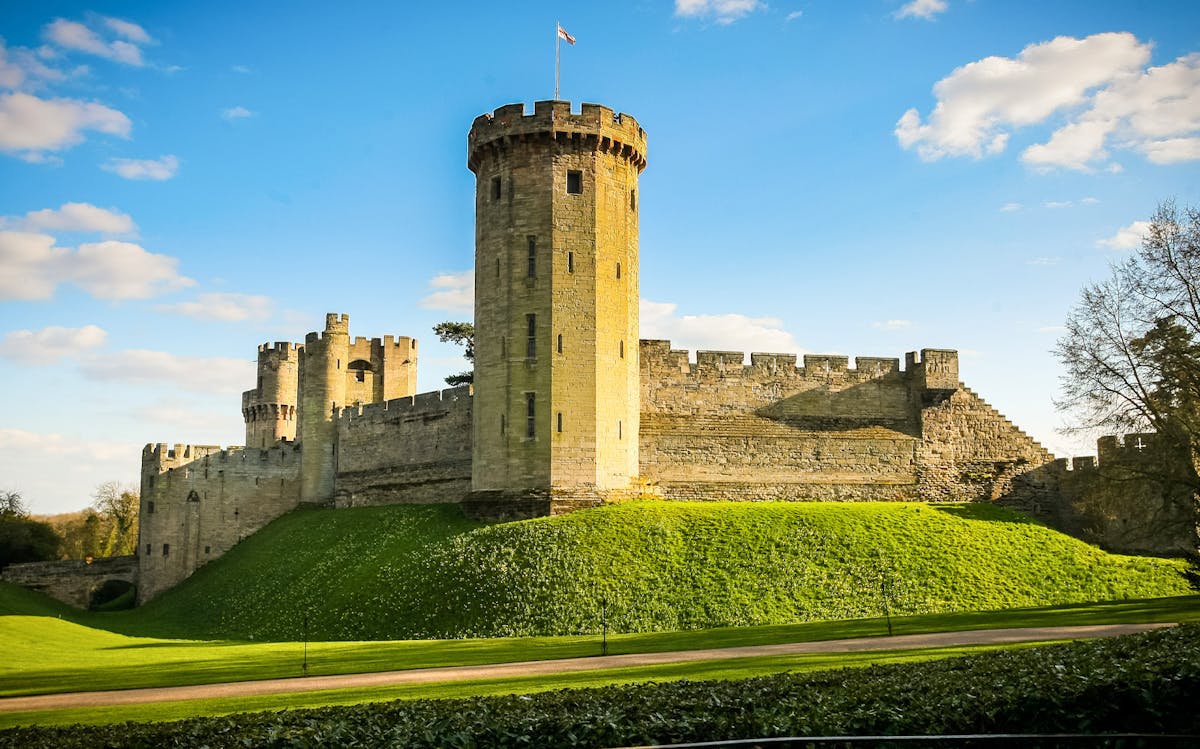 Warwick Castle Architecture
---
Prepare to be captivated by the breathtaking design of Warwick Castle! Combining Norman and Gothic architectural styles, this castle is a visual marvel that transports you through time. Originally constructed by William the Conqueror, Warwick Castle has undergone numerous transformations, resulting in features such as the towering battlements, towers and an imposing gatehouse, creating an atmosphere of medieval grandeur. What's particularly fascinating about the castle's architecture is the sheer scale of it - it's no wonder that it was deemed one of the most impressive castles in England! The castle's interior is also full of architectural wonders - it boasts a grand hall, a chapel and various rooms that reflect different periods of the castle's history. From the Anglo-Saxon Princess tower to the Victorian State Rooms, visitors can get a sense of the castle's rich architectural history. Fun fact - the mastermind behind Warwick Castle's remarkable interiors was none other than William Burges, the celebrated Victorian architect and designer. His artistic brilliance and meticulous attention to detail are evident throughout, adding an extra layer of allure to your visit.
Highlights of Warwick Castle
---
1

The Castle Tours

Warwick Castle Tours
Warwick Castle is one of the most impressive castles in the UK, and taking a tour is a fantastic way to discover its secrets. Expert guides will take you through the impressive rooms of the castle, including the Great Hall and the State Rooms.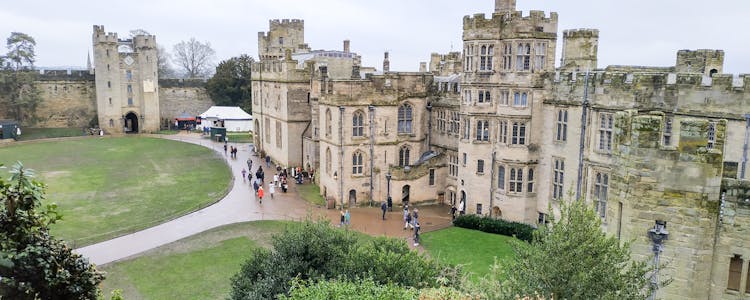 2

The Dungeons

Warwick Castle Dungeons
For those who love a bit of scare, the dungeon experience at Warwick Castle is a must. With fascinating costumed actors taking you through the foul-smelling cells and torture chambers, you'll feel like you have been transported back to medieval times.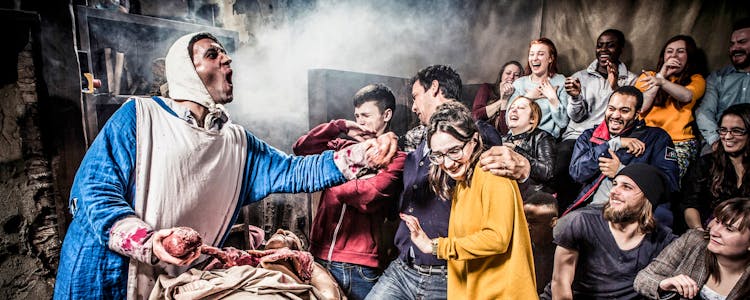 3

The Horrible Histories Maze

Warwick Castle Horrible Histories Maze
Embark on a thrilling journey through history in the Horrible Histories Maze. Encounter the Vikings, Normans and more, with interactive games and challenges that make you a part of the past. After traversing the Middle Ages to the First World War, prepare to explore the Victorians in a new time zone.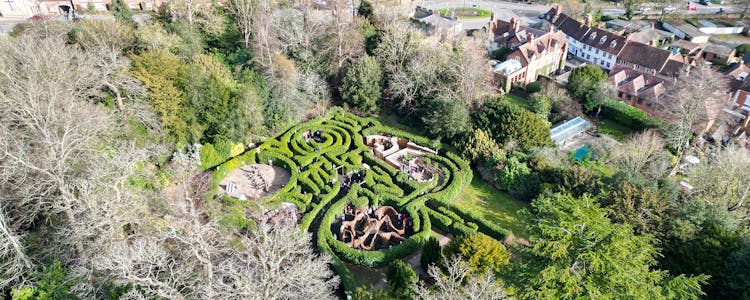 4

The Rose Garden

Warwick Castle Rose Garden
Discover serenity in Warwick Castle's exquisite rose garden. Immerse yourself in a fragrant oasis adorned with vibrant blooms and meticulously sculpted bushes. While leisurely strolling through this picturesque haven, be captivated by the breathtaking views of the magnificent castle.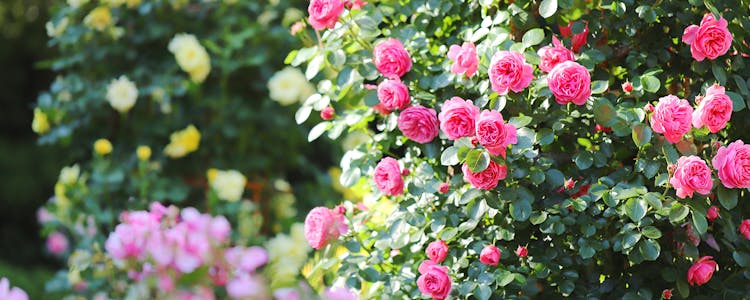 5

The Bowman Show

Warwick Castle Bowman Show
Be mesmerized by the Bowman Show at Warwick Castle! Witness the incredible skill of archers as they showcase their precision and mastery of the bow and arrow. Brace yourself for an unforgettable experience, where you can even test your own aim and unleash your inner archer.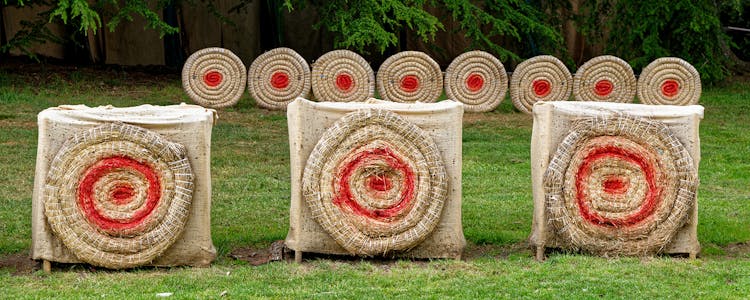 6

Legend of the Trebuchet

Warwick Castle Trebuchet Show
Witness the epic return of Britain's mightiest siege machine! In a thrilling, action-packed show that plays till 5th November 2023, follow a group of unlikely heroes as they defend the castle against impending doom. Prepare to be mesmerized as the Legend of the Trebuchet unfolds before your very eyes.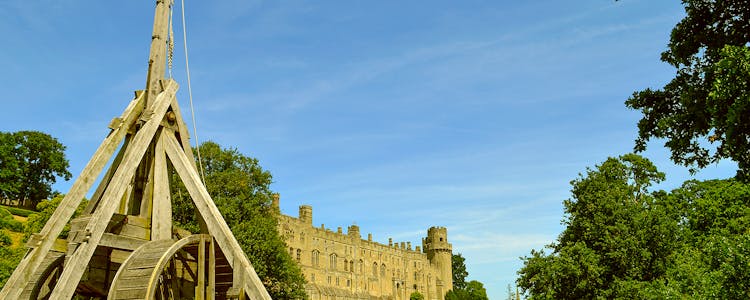 Best Time to Visit Warwick Castle
---
The best time to visit Warwick Castle is during the summer months of June to August when the weather is warm and dry, and the castle grounds are in full bloom. However, bear in mind that summer is peak season, and the crowds and prices can be quite high. If you prefer a quieter experience, consider visiting during the shoulder seasons of spring or autumn. Regardless of when you visit, aim to arrive early in the morning to avoid the crowds and enjoy the attraction to the fullest.
Warwick Castle Opening Hours
---
Timings: 10 AM to 4 PM
The castle has extended opening hours during summer and closing time is at 5 PM.
Closed: Christmas Day
Getting There
---
Car
The Castle is well signposted, and less than two miles from junction 15 of the M40.
Train
Warwick Castle sits just a mile away from Warwick Railway Station. There are direct train services connecting the station to London Marylebone (with a travel time of 1 hour 45 minutes) and Birmingham Snow Hill
Insider Tips to Visit Warwick Castle
---
Book tickets online in advance to avoid queues at the gate.
Check out the daily shows, including the falconry and display.
Wear comfortable shoes and be prepared to walk around the castle grounds, which can be extensive.
Visit during the weekdays to avoid the crowds on weekends and holidays.
Bring your own food and snacks, as the on-site restaurants can be pricey.
Warwick Castle Facts
---
The castle played a significant role in medieval warfare and witnessed countless battles and sieges throughout its history.
Warwick Castle, with its origins dating back over 1,000 years, is one of the oldest and most well-preserved castles in England
In the 14th century, Warwick Castle was owned by Richard Neville, also known as the "Kingmaker," who was a powerful and influential figure during the Wars of the Roses.
The castle's renowned Great Hall, with its impressive architecture and stunning medieval decor, is a testament to the grandeur and opulence of the noble families of the time.
Warwick Castle has its own ghostly legends and spooky tales. Visitors can explore the haunted areas, such as the Ghost Tower and the chilling dungeons, while discovering the castle's eerie past and paranormal reports.
The castle's impressive collection of armor and weaponry offers a glimpse into the martial traditions and technological advancements of different eras.
The medieval trebuchet, one of the largest siege machines in the world, is a major highlight at Warwick Castle. Visitors can witness this colossal weapon in action during the thrilling Trebuchet Show, a spectacle that brings history to life.
Restaurants At Warwick Castle
---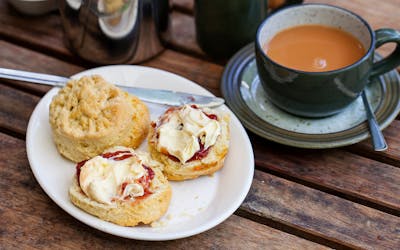 Conservatory Tea House
Indulge in a delightful culinary experience at the Conservatory Tea House. Nestled within the Peacock Garden, adorned with exquisite topiary and a captivating fountain, this enchanting spot offers a taste of history. Savor a light lunch, cream tea, or hot beverage as you explore the picturesque castle estate.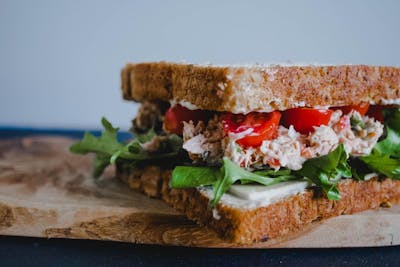 Undercroft Café
Discover the hidden gem of Warwick Castle - the Undercroft Café. Nestled in the castle's lower level, this charming café provides a delightful respite during your visit. With its medieval ambiance, including high-vaulted ceilings, indulge in a selection of hot and cold snacks, sandwiches, pastries, and more.
Places to Stay Near Warwick Castle
---
Things to Do Near Warwick Castle
---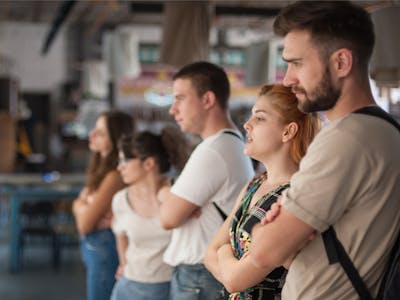 Warwick Museum
Unveil the captivating tale of Warwick through time at Warwick Museum. From ancient civilizations to modern times, explore a diverse array of exhibits showcasing archaeological treasures, medieval weaponry, and Victorian artifacts. Step into history and discover the fascinating heritage of Warwick and its remarkable inhabitants.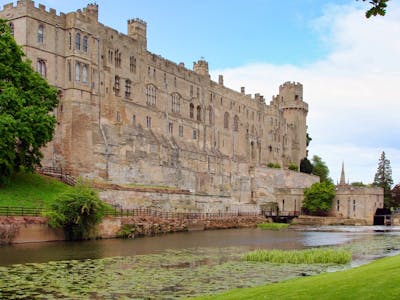 Guy's Cliffe
Escape to the enchanting Guy's Cliffe, a 17th-century mansion nestled amidst picturesque gardens, commanding a mesmerizing view of the River Avon. Experience the charm of this historic site by embarking on tours, and indulge in a luxurious stay or rejuvenating spa retreat in its captivating surroundings.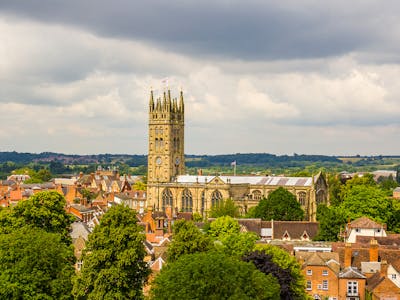 St. Mary's Church
Don't miss St. Mary's Church, Warwick's oldest structure. Built in the 12th century, this stunning Norman architectural gem houses precious artifacts, like the exquisite 14th-century brass of Sir Thomas Beauchamp. Explore its historical charm and delve into Warwick's rich heritage within these ancient walls.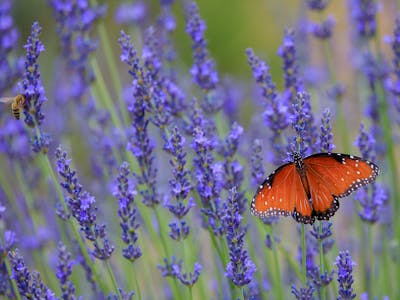 Warwick Butterfly Farm
Discover a vibrant world of fluttering butterflies at Warwick Butterfly Farm. Immerse yourself in the tropical gardens as you encounter over 2,000 stunning butterflies from across the globe. Get up close and personal with these mesmerizing creatures in an enchanting experience.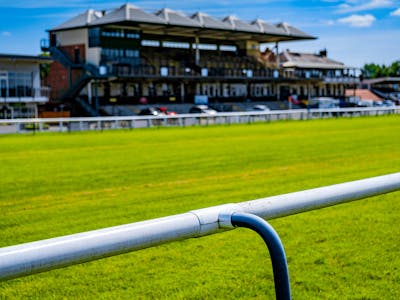 Warwick Racecourse
Experience the thrill of horse racing at Warwick Racecourse, one of England's oldest tracks. With a legacy spanning centuries, it has been a hub for equestrian excitement since the 17th century. Enjoy the races, savor a picnic on the picturesque grounds, and explore the racecourse's fascinating museum.
FAQs
---
Warwick Castle is over 1,000 years old, with its origins dating back to the 11th century.
Warwick Castle was originally built by William the Conqueror, the Norman king of England, in the 11th century. However, it has undergone several renovations and expansions throughout its history.
Warwick Castle is easily accessible by various modes of transport. The most convenient way to reach the castle is by car, as there is ample parking available. Additionally, Warwick Railway Station is located near the castle, providing direct train services to London Marylebone and Birmingham Snow Hill.
Yes, visitors can venture to the Conservatory Tea House or Undercroft Cafe for a range of delectable dishes and drinks.
Yes, there are washrooms and toilet facilities available throughout Warwick Castle for the convenience of visitors.
There is no specific dress code to visit Warwick Castle. However, it is advisable to wear comfortable clothing and footwear, as there is considerable walking involved while exploring the castle and its grounds.
Yes, parking is available at Warwick Castle. The castle provides on-site parking facilities for visitors.