Like most of Europe, Milan experiences freezing winters. The weather changes dramatically from November, and December is the time when things get tough. A cold breeze blows through the city almost throughout the day, but that doesn't mean Milan is out of the question in December. Thanks to the weather, December isn't crowded in Milan. If you can brave the cold, it is the perfect time to explore Milan's ancient churches, museums, and art galleries. Amazing events and festivals, such as the O Bej! O Bej! and concerts at the La Scala Theater are also held in Milan in December, providing further motivation to tourists.
What makes Milan in December special?
---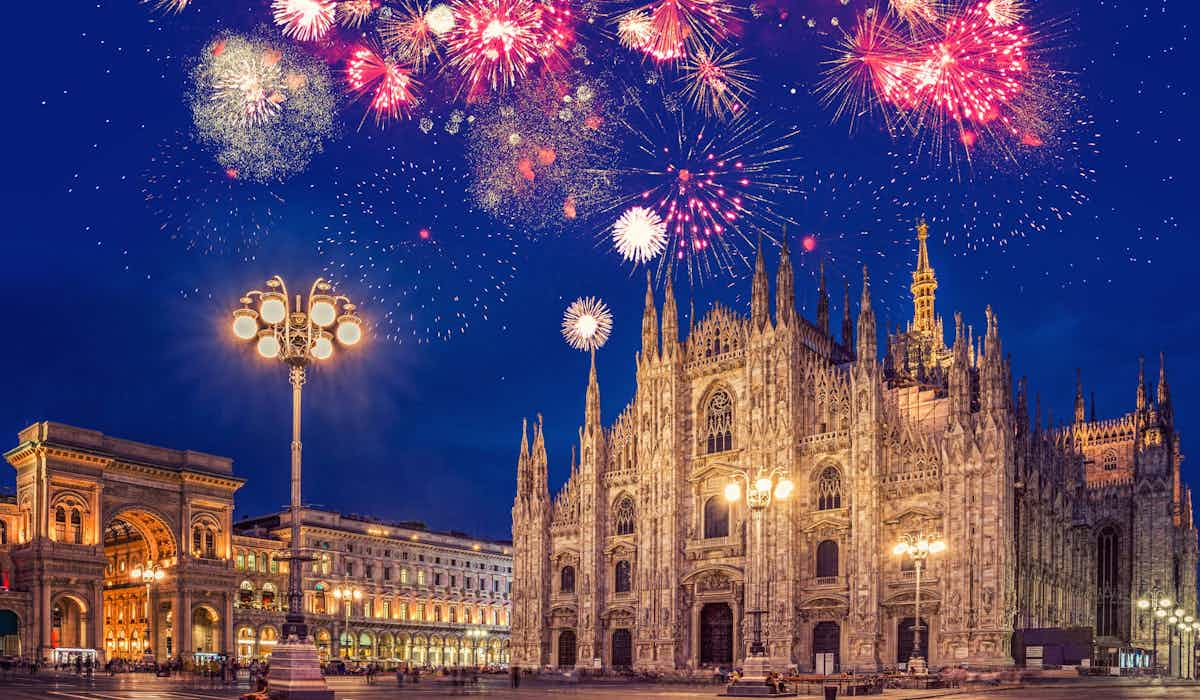 Milan is a fantastic destination throughout the year. The city is full of incredible history and is the centre of art and fashion. Milan's culinary scene is also renowned, but experiencing the best of everything in the city can be tricky in the summer. December is an unorthodox yet excellent alternative to visiting Milan.
The weather is freezing in Milan in December. Consequently, there are fewer tourists around, giving you ample time to explore the ancient churches and museums in Milan, as well as enjoy a relaxing time in the countryside. Accommodation and dining costs are also more affordable when you visit Milan in December.
Despite the challenging weather, Milan lights up like fireworks in December. The streets are lit with bright Christmas lighting, and there's a natural warmth. The Christmas lighting makes the Duomo di Milano and other attractions look special, making Milan a must-visit in December.
Milan in December : Weather
---
Winter is well and truly on in Milan in December. It is one of the coldest months in the year, with temperatures hardly touching 10°C. The average temperature lingers around 6-7°C, while it can drop below 0°C in the evening. Rainfall, which is irregular but not uncommon in Milan in December, adds to the cold.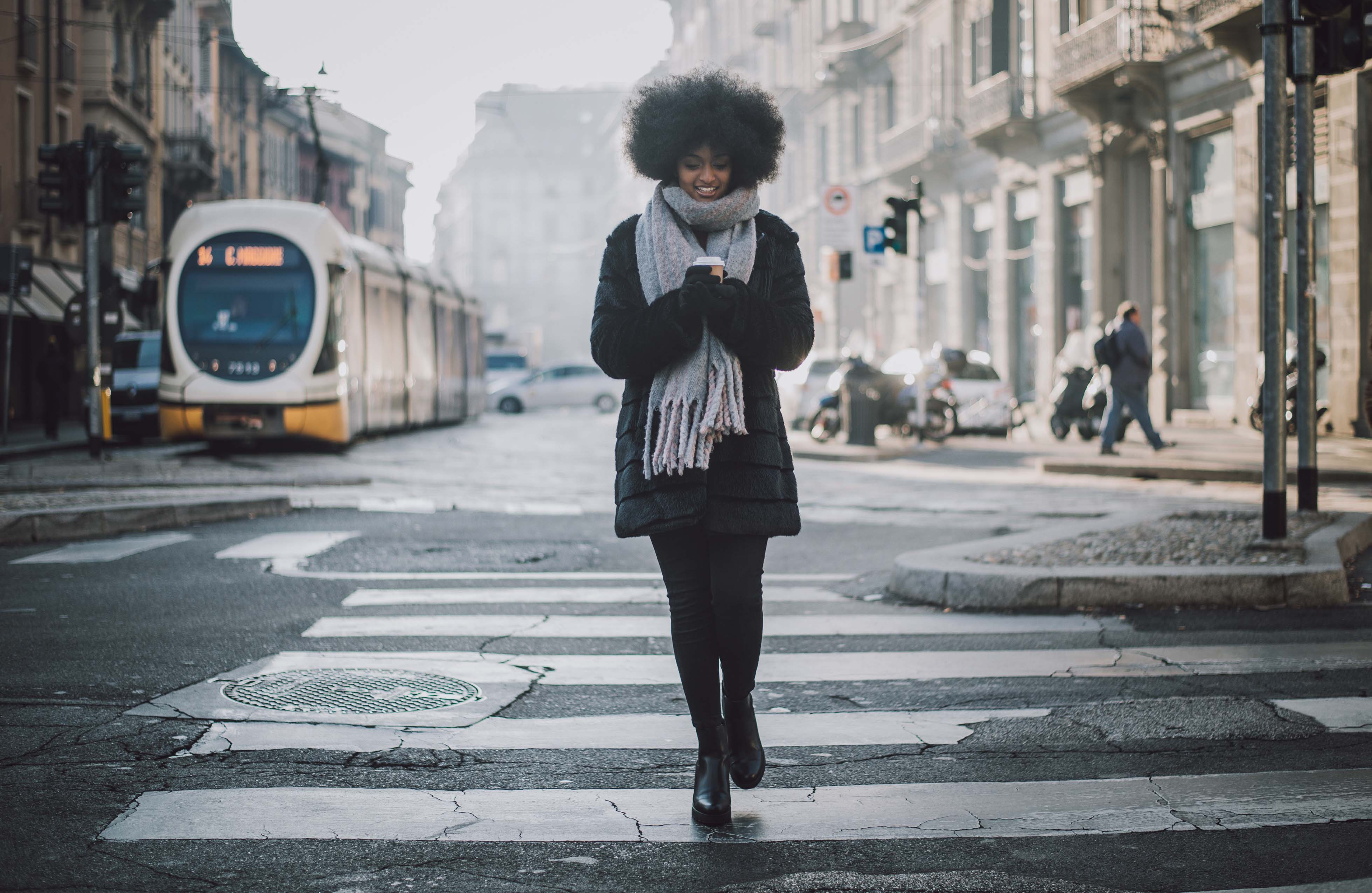 Must-Do in December
---
Every piece of Leonardo da Vinci's work oozed greatness, but the Last Supper was special. Located in the dining wall of the former Dominican convent of Santa Maria delle Grazie, the Last Supper is the most famous artwork in the world. Visit in December as there are fewer tourists around.
General Timings: Tuesday to Saturday, 8:15 AM. to 7 PM. On Sundays, 2 PM. to 7 PM.
Last Admission: 6:45 PM.
Days Closed: Mondays, 1st January, and 25th December
Duomo Milan is the soul of the city. It is the largest Church in Italy, designed over a period of 600 years during the peak of Gothic architecture. The cathedral houses more than 6000 statues and offers incredible views of Milan. December is a special month as the cathedral shines with Christmas lighting.
General Timings
Daily- 9 am to 7 pm

National Museum of Science and Technology Leonardo da Vinci
Leonardo da Vinci was a visionary. He was an amazing artist but was just as good at science and mathematics. The National Museum of Science and Technology Leonardo da Vinci, Italy's largest science and technology museum, houses the world's largest permanent collection dedicated to da Vinci. In December, you can explore the museum at your own pace.
General Timings
Tuesday - Friday: 10 am to 6 pm
Saturday and Sunday: 10 am to 7 pm
Hop Onto a Boat on Lake Como
December is a cold month in Milan, but that won't put off adventurers. Enjoy a unique experience as you brave the cold and explore the natural beauty of Lake Como in winter. The landscape changes dramatically in December, and you can also easily rent villas or houses near Lake Como.
General Timings
Tue-Sun: 9 AM to 6 PM
Via Lungo Lario Trieste n28 Como,
Como, Milan

Impressed by Leonardo da Vinci's The Last Supper, Ludovico il Moro gifted the artist a vineyard. It became one of da Vinci's favourite places; he often walked through the 16 rows of vines, contemplating his new invention. A visit during December is ideal as you can explore the vineyard without worrying about the rush.
General Timings
Open from Tuesday to Sunday, 9 AM to 6 PM
Entry closes at 5:30 PM
Sforza Castle is another stunning testament to Milan's rich architectural and cultural history. The Mediaeval-Renaissance fortress, built in the 14th century, houses priceless art pieces by Michelangelo, Leonardo da Vinci, and other legends. It is one of the largest citadels in Europe and among Milan's most valuable landmarks.
General Timings
Sunday 7 am to 7 pm
Closed- Mondays, 25th December, 1st January, 1st May
Take a day trip from Milan to Lake Como
Lake Como is the holiday town of Milan. With the weather so cold, you can head to the towns near Lake Como and witness a different side of nature. There's less sunlight in Milan in December, so every town dons an eerie but fascinating look that'll blow you away!
Largo Cairoli 18, Via Cusani,
Milan

Marvel at the wonder of Renaissance
Milan's top attractions are highly influenced by the Renaissance period. From the Church of Santa Maria Delle Grazie to the Church of San Maurizio al Monastero Maggiore and Castello Sforzesco, every attraction in Milan is an ode to the Renaissance. Visit these places in December as there are fewer tourists around.
General Timings
: Thursdays at 2 PM
Piazza Santa Maria delle Grazie 2,
Milan, Milan

Milan in December : Events to look out for
---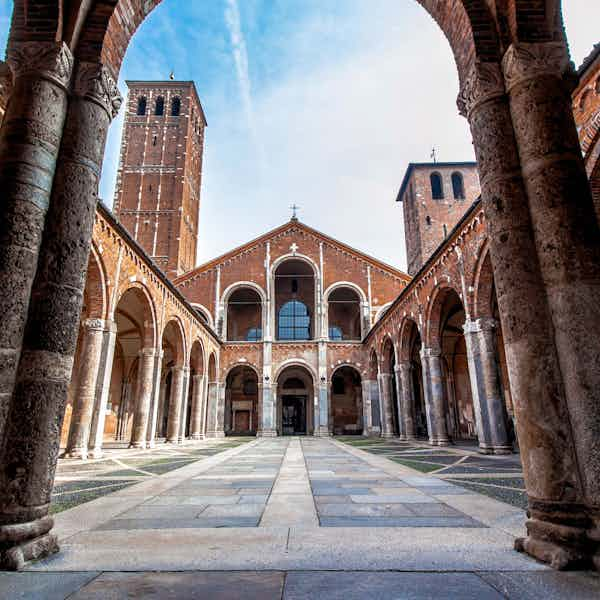 Festival of Sant'Ambrogio
December 7, 2023
Milan celebrates its patron saint, Sant'Ambrogio, on December 7. It is a dedicated holiday in Milan, and several events are held throughout the city. A solemn service is also held in the basilica of Sant'Ambrogio, with people later flocking to nearby fairs to buy ceramics, antiques, and souvenirs.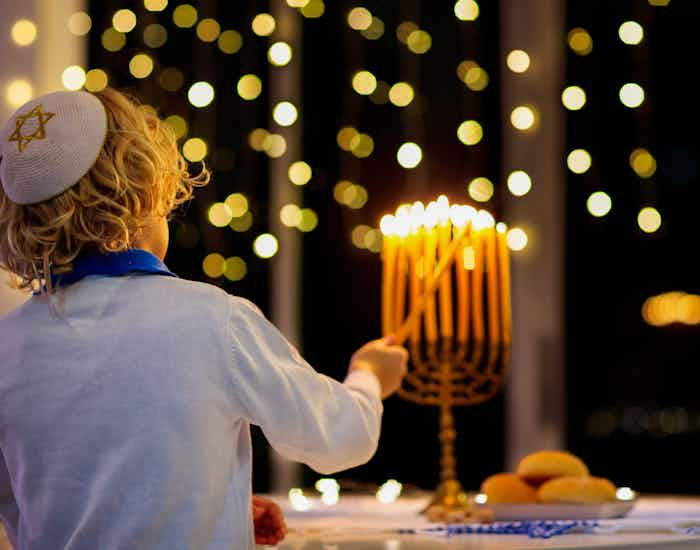 Hanukkah
December 7 - 15, 2023
Milan is home to a large community, the second-largest in Italy after Rome. As a result, Hanukkah, a massive Jewish festival, is celebrated in style in the city. Various synagogues throughout Milan are buzzing through eight nights in December. A traditional public menorah set in Piazza San Carlo is a key attraction.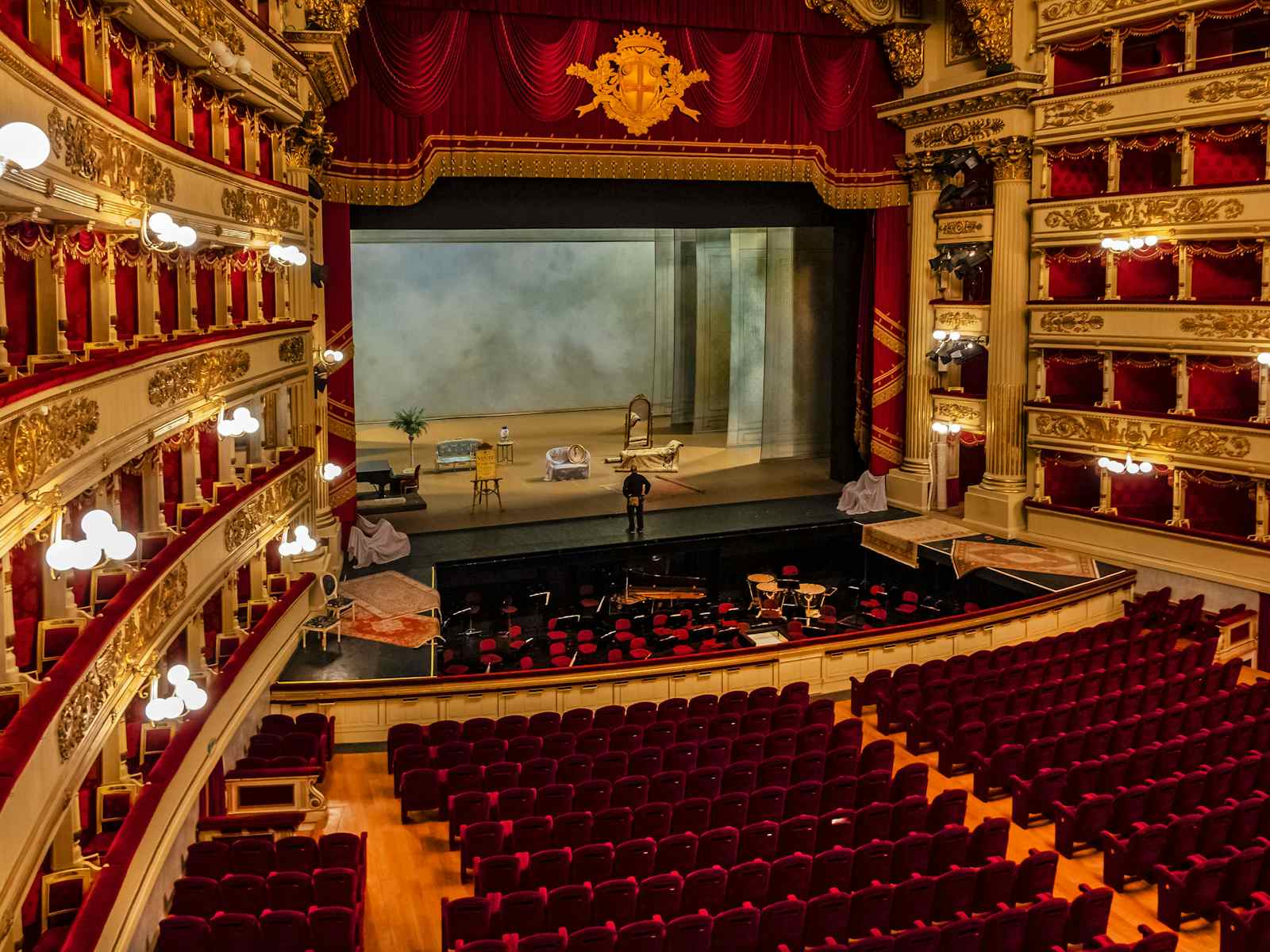 La Scala Theater
All Through December
The La Scala Theater hosts amazing events throughout the year, and December is no different. Among Italy's most historical opera houses, the La Scala Theater is the best place to enjoy the festive vibe in Milan. You can catch amazing performances by local and international artists and enjoy the festive decorations on the streets leading to the theatre.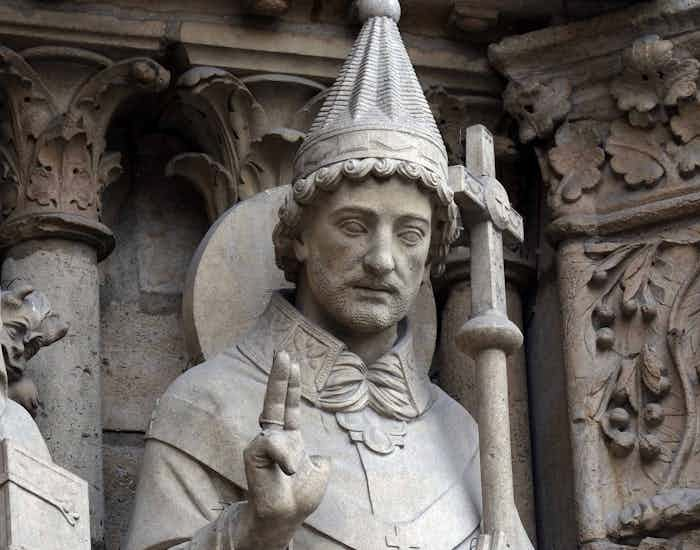 New Year's Eve
December 31, 2023
New Year's Eve coincides with the Feast of Saint Sylvester in Milan. Saint Sylvester was the first Pope of Rome to reign under the liberty of the Church. The feast is held in his memory and, thanks to New Year's Eve, is celebrated lavishly. Ensure you book tickets to a restaurant or party early to enjoy the evening.
Milan in December : 2-day Itinerary
---
Check out our handmade itinerary guide to spend 2 days in Milan to plan your trip efficiently.
Milan in December : Essentials
---
Milan Weather in December
Winter in Milan begins in November, making December one of the colder months of the year in the Italian city. The average temperature stays around 6-7°C, while it can easily drop to below 0°C at night. Rainfall is irregular but comes unannounced, adding to the cold.
Where to stay
Milan is among the most premium holiday destinations in the world. Here are the best places to stay in the gorgeous Italian city:
What to Pack for Milan in January
Milan in December can be challenging if you have yet to experience cold weather. Warm clothing is essential.
Carry two or three layers of clothing each day as you need it, especially in the evenings.
Bring multiple thermals. They're essential at all times.
Comfortable winter footwear is needed to keep your legs from freezing. Also, bring multiple socks.
While you won't need an umbrella or raincoat daily in Milan, keep it handy, as rains are unpredictable.
Getting Around Milan in January
Public transport options in Milan.

By metro - The metro is an excellent and affordable way to move around Milan. Multiple metro lines connect every part of the city, so you won't have any problem moving to and from your hotel.

By bus- Buses in Milan reach where the metro can't. The city has a bus network that is 80-lines strong. You can get a bus from anywhere in the city at an affordable price.

By tram- Tram lines have existed longer than most modes of transportation in Milan. Some tram lines in the city have been operational since the 1920s. There are 17 tram lines in Milan, covering most of the important spots.

Seasonal Delicacies
---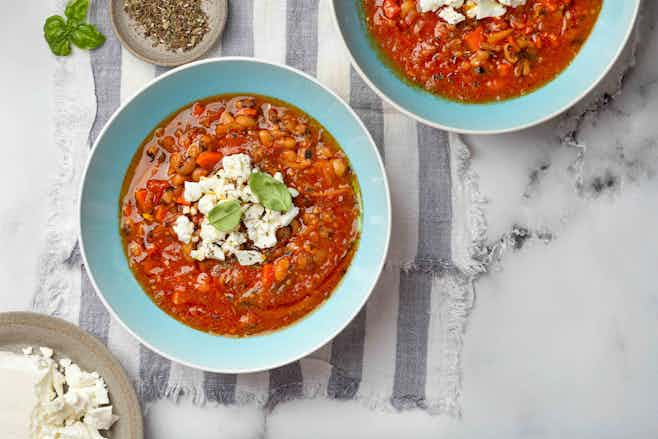 Fasolada
December is a cold month in Milan. Warm foods are a blessing, and no Greek soup works better in the cold than "Fasolada." It is made with white beans and veggies like tomatoes, carrots, onions, and celery. Healthy, tasty, and warm, Fasolada is mandatory if you're in Milan in December. Head to Greek Fusion for the best Fasolada in Milan.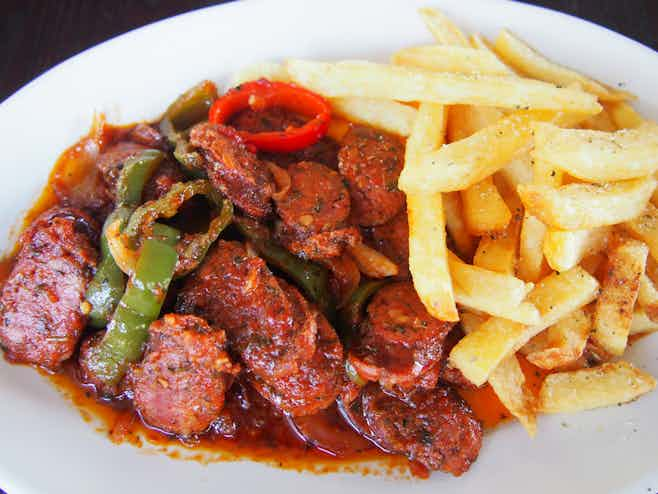 Spetsofai
Spicy food in Milan in December might warm you up. Spetsofai is an ideal choice as it is spicy and delicious. Sausages and red peppers are the main ingredients, and it is cooked in spicy tomato sauce. Hot paprika and chilli peppers can add further heat to the dish. Head to Tyche Greek Pita Gyros to taste this dish.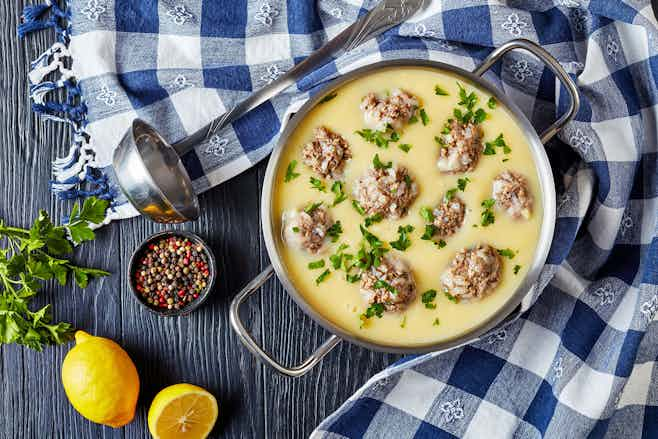 Giouvarlakia
Here's another soup you can try to beat the cold in Milan. Giouvarlakia is a traditional meatball soup the Greeks often enjoy in the winter months. It is made with rice and beef, and the broth has carrots, potatoes, and avgolemono sauce. Taverna Greca Stelios is one of the Greek restaurants in Milan you can try for Giouvarlakia.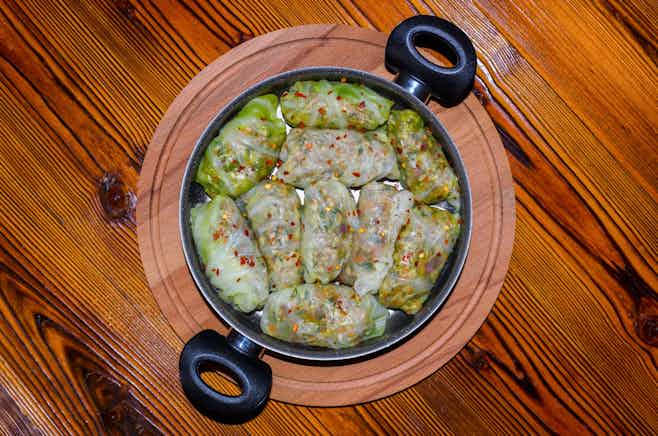 Lahanodolmades
Another spicy Greek dish, Lahanodolmades, is especially delicious in winter. It contains a mixture of meat and rice and is topped with avgolemono sauce. If it gets too spicy, you can dip it in yoghurt. It won't affect the flavour, allowing you to enjoy it regardless. Check out Vasiliki Kouzina to enjoy the best Lahanodolmades in Milan.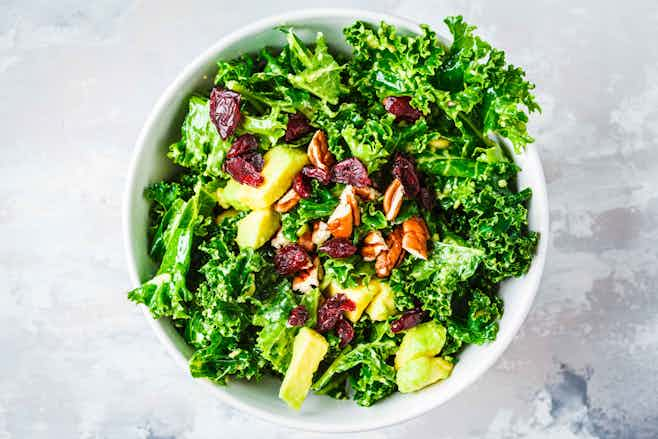 Cabbage salad
If you're ordering a fish dish at Opà Opà or any other Greek restaurant in Milan, order cabbage salad as well. It is a common Greek dish, especially popular in winter. Made of cabbage (obviously), onion and garlic, the salad satisfies hunger and keeps the body warm in winter.
Tips to visit Milan in December
---
Gauge if you can handle the cold in Milan in December, as the weather can get testing.
Multiple layers of clothing are necessary indoors and outdoors in December.
It is best to book a hotel that provides a heater. Evenings can be really cold in Milan in December.
Due to the cold, there are fewer tourists in Milan in December. Avoid exploring multiple attractions together, as you'll have ample time to enjoy each one.
Travel and accommodation costs are less in Milan in December. Plan accordingly.
FAQs
Yes. Milan is a smart destination to visit in December. There are fewer tourists, so you can enjoy each attraction at your own pace.
No. December is among the coldest months in Milan.
2-4 days are enough to explore Milan properly.
You can reach Lake Como from Milan via bus, metro, and taxi.
Yes. It can rain in Milan in December occasionally.
Planning to Visit Milan in December?
---
Here are a few detailed guides on essentials in Milan that will help you plan your trip better.