Milan is a bustling city that offers great history and culture. It has a variety of museums, historic buildings, and landmarks that are a must-see for tourists visiting. The Piazza del Duomo sits at the heart of the city and is an ideal place to start exploring. The place is home to the famous Milan Cathedral, the Royal Palace of Milan, and some of the prominent buildings in Milan.
Milan offers both bus and walking tours that ensure you see the best of the city. April is a great time to visit and has a number of annual events and holds outdoor art exhibitions. So, if you are planning to visit Milan in April, we can help you with this quick travel guide.
What makes Milan in April special?
---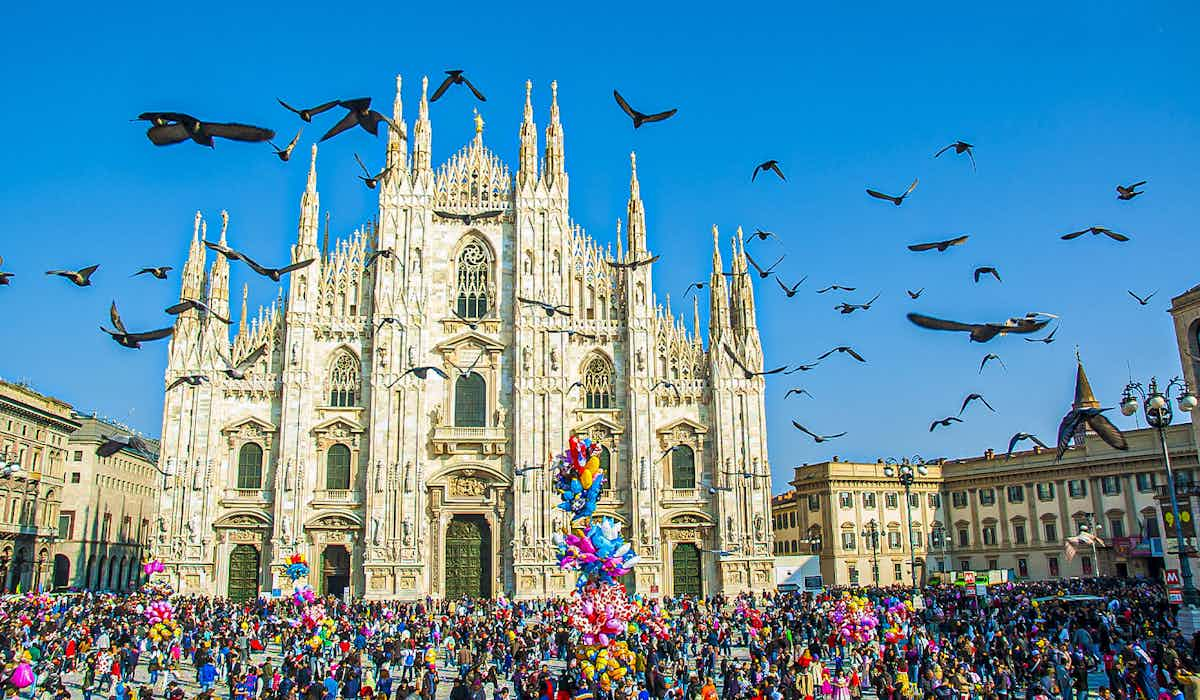 April is a great time to visit Milan in the Northern Lombardy region of Italy, if you wish to beat the high-season crowds, though it can be a little busy during Easter time. The temperatures during the day will be somewhat pleasantly cool and the nights will still be quite chilly, so expect a mix of sunny and rainy days ahead.
Milan in April is quite special as the festivities and events are in full swing in spring celebrations. Whether you like a flea market, a flower event with art and food, or an opera performance, you will find plenty to see and do in April in Milan. The calendar of events is rather rich and offers important street manifestations and trade shows as well.
During this month, Milan and Italy celebrate Easter, or Paqua in Italian, an important festive holiday. With the arrival of spring, it is time to wake up from winter lethargy and spend time outdoors.
Milan In April Weather
---
The spring season is on the threshold but the weather is still quite unstable. The city will give you beautiful days with pleasant temperatures from mid-April. The weather in Milan will make a drastic turn from March's cold and rainy days to bright and sunny ones. The nights are still expected to be slightly cooler and it is hence recommended to carry some warm layers during the April Milan trip.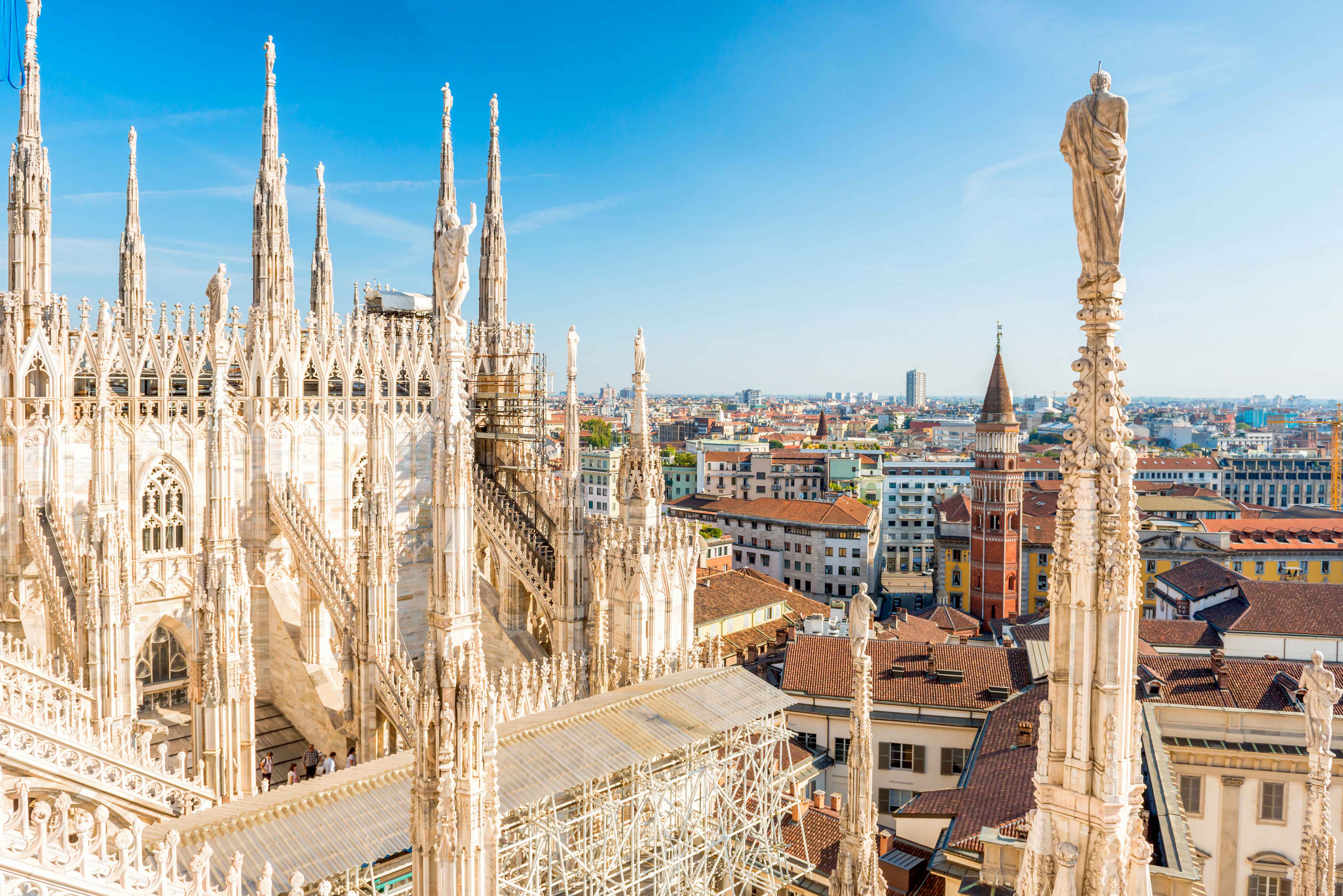 Must-Do in April
---
The Last Supper is Italy's prominent and iconic mural that is hidden away on a wall of the refectory, next to the Basilica di Santa Maria delle Grazie. This famous artwork is a hard miss as it depicts Christ and his disciples at the dramatic moment when he's aware of his betrayal. If you plan on making a trip to Milan in April, don't go without witnessing this iconic masterpiece.
April Timings: 9.30 am and 3.30 pm from Tuesday to Sunday

The Duomo Milan is a 600-year-old extravagant Gothic cathedral that has a pearly white façade that is adorned with 135 spires and 340 statues. The structure has exquisite interiors that are highly impressive with three enormous stained-glass apse windows.
April Timings
Duomo 8 am-7 pm, roof terraces 9 am-7 pm, archaeological area 9 am-7 pm

National Museum of Science and Technology Leonardo da Vinci
Discover the largest museum of science and technology in Italy, the Leonardo Da Vinci National Museum of Science and Technology, and explore the largest permanent collection dedicated to Da Vinci in the world. Enjoy the various interactive workshops and visit the temporary exhibitions while you are in town in April.
April Timings
Daily 9.30 AM to 6.30 PM
Museo Nazionale della Scienza e della Tecnologia Leonardo , Via San Vittore, 21, Milan
Getting There ›
Hop Onto a Boat on Lake Como
At Leonardo's Vineyard in Milan, wander through its serene gardens and discover all about Renaissance heritage and history as you wander through the Vineyard. Descend into the attraction and discover the Atellani House's antique architecture as you continue learning all about the Renaissance heritage and history and witness Leonardo's most prized possession, his vineyard.
April Timings
Tue-Sun: 9 AM to 6 PM
Via Lungo Lario Trieste n28 Como,
Como, Milan

At Leonardo's Vineyard in Milan, wander through its serene gardens and discover all about Renaissance heritage and history as you wander through the Vineyard. Descend into the attraction and discover the Atellani House's antique architecture as you continue learning all about the Renaissance heritage and history and witness Leonardo's most prized possession, his vineyard.
April Timings
Tue-Sun: 9 AM to 6 PM
The Sforza Castle was constructed in the 14th century where you can learn all about the famous Medieval Renaissance fortress Sforza Castle that was once one of the largest citadels in Europe. Its' history continues to be Milan's most treasured and visited landmarks. The place is currently home to museums displaying numerous historic displays and art by famous artists like Leonardo da Vinco and Michelangelo.
April Timings
Daily, 7 AM to 7:30 PM

Marvel at the wonder of Renaissance
Get set to discover and marvel at the beauty of the glorious city by spotting the Renaissance treasures of history. Know all about the cultural and historical heart of Milan by soaking yourself into the excellence of Leonardo da Vinci's The Last Supper. You can also get to experience other artistic attractions like the Sistine Chapel of Milan, Little Cloister of the Frogs and more.
April Timings
: Thursdays at 2 PM
Piazza Santa Maria delle Grazie 2,
Milan, Milan

Take a Day Trip to the Swiss Alps
Get an opportunity to travel in the most magical train routes, the Bernina Express, as you continue on a journey to discover the wonderful Swiss Alps. Explore the various towns in the vicinity and take in the Swiss town that are popular for their chocolatiers and cafes. This is a unique experience that provides you with the most natural scenic beauty and a chance that you cannot miss.
April Timings: 7 AM to 8:30 PM (goes on for 13 hours)
English Tour:Tuesday to Thursday
English and Spanish Tour: Saturday and Sunday

Largo Cairoli 18, at the corner with Via Cusani MM1 Cairoli,
Milan

Events in April
---
Scroll down to see some of most significant events that are worth visiting:
Flowers and Flavours Festival
Mid April
It is one of the most popular festivals that occur in April where beautiful flowers transform Milan's historical Naviglio Grande into a fragrance carnival. This event occurs just once in a year, where all the shores of the canal turn into a colourful popular flower market.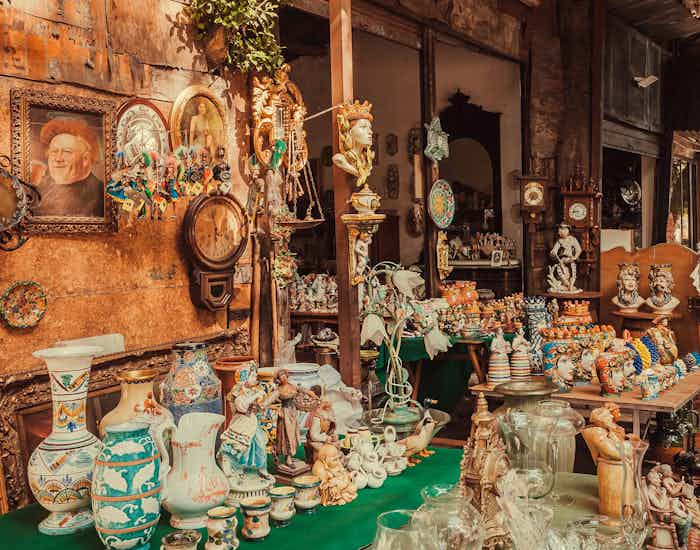 Oggi Aperto
Every Saturday
This is a very exclusive flea market that returns every month on every Saturday. The event gathers a variety of spectators, from the collectors of rare antiques looking for exotic objects and parents looking to buy gifts for their kids.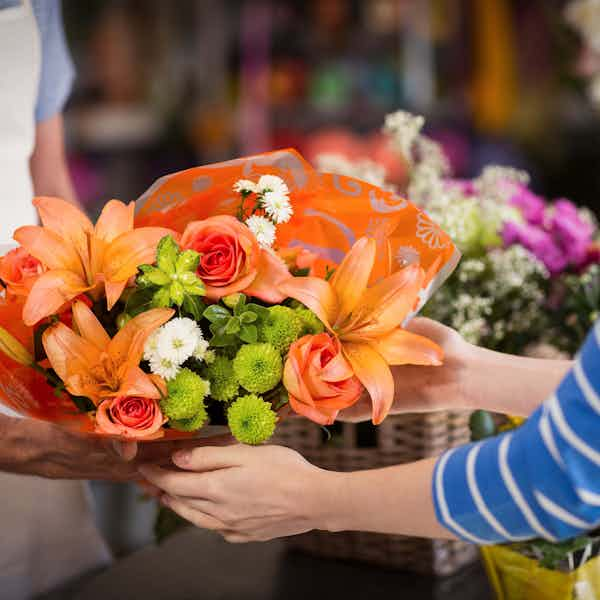 Sant' Angelo Fair
April 10th, 2023
This event is a traditional Easter flower market that occurs on Easter Monday since 1200. There are numerous stalls covering a large region of the district of Brera. The market occurs from 9 AM to 7 PM in via della Moscova and in the streets around the church.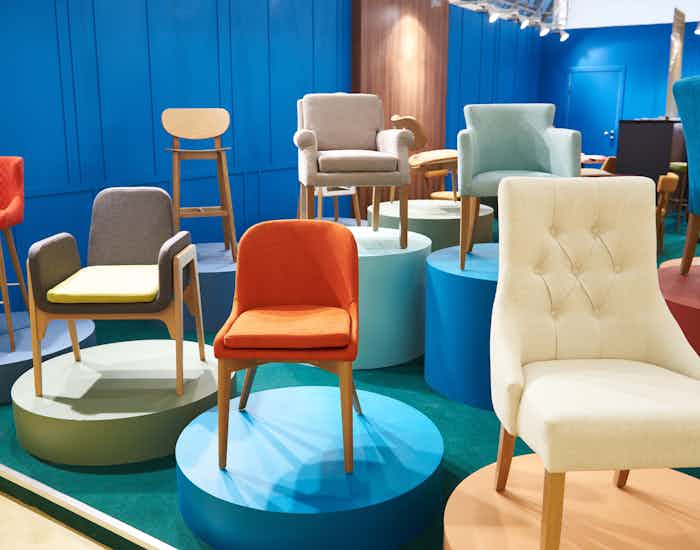 International Furniture Exhibition
April 18th - 23rd, 2023
The Furniture exhibition is Milan's furniture fair called Salone Internazionale del Mobile di Milano and is held annually. It is the world's largest trade fair that showcases the latest furniture and designs from countries around the world. The event displays new products by designers of furniture, home furnishings and lighting.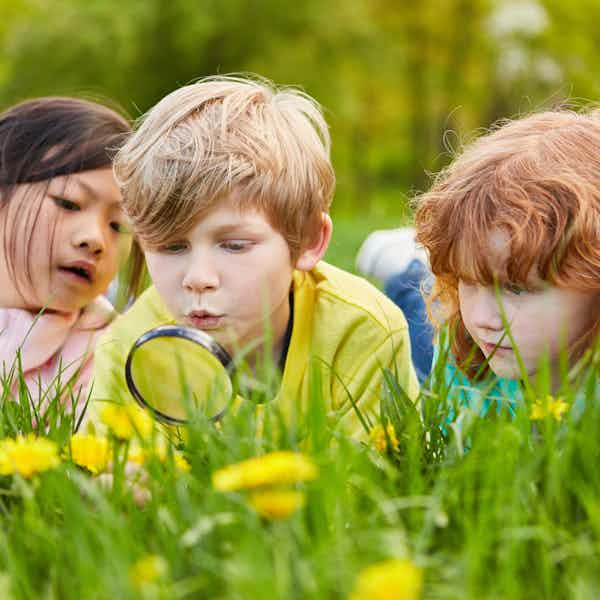 Botanical Treasure Hunt
April 10th, 2023
Organised by Grandi Giardini Italian network, the Botanical Treasure Hunt is like an educational event that takes place every year on Easter Monday. This gives an opportunity for children to find a closer relation with nature.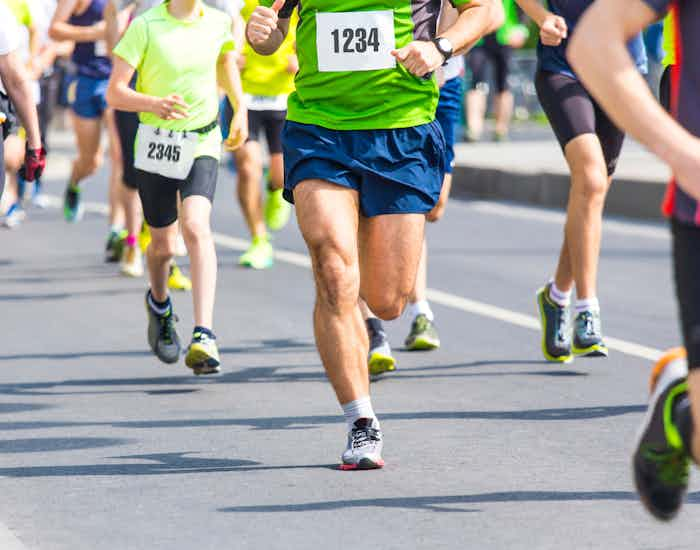 Milan Marathon
April 2nd, 2023
This event welcomes runners, amateurs and athletes to compete in a yearly marathon, where a large number of participants are seen steadily growing since 2000.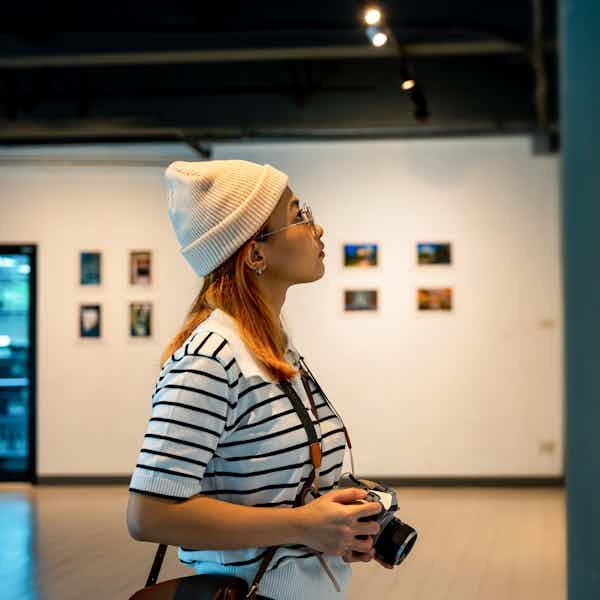 MiArt
April 14th - 16th, 2023
One of the largest art shows in all of Europe. This event brings together a number of famous artists and collectors from across the world who operate on a more challenging end of the spectrum.
Milan in April : Weekend Itinerary
---
Check out our handmade itinerary guide to spend Weekend in Milan to plan your trip efficiently.
Milan in April : Essentials
---
Weather
The average daily temperature in Milan in April is 12.5°C, which makes it slightly warmer than March, and the temperature can rise up to a pleasant 20°C. At night, the temperature can drop to a minimum temperature of 8°C. It is recommended to carry few pieces of heavy clothing to keep yourself warm from the cold.
Where to stay
Choose your pick from the selective hotels:
If you are looking for an accommodation in Milan, where all the action takes place, then look no further than UNA Maison Milano. This hotel is a luxurious one and is just a few miles away from the Piazza del Duomo and the famous Milan Cathedral. The rooms here are chic and stylish with well equipped amenities.
Another option is the Windsor Hotel Milano, which is located in the Porta Nuova district, next to the Repubblica Metro Station. This hotel is an escape from all the hustle and bustle of the historic centre and one can relax in contemporary rooms.
What to Pack
Since the weather varies around 16°C/60°F, it could be quite tricky on what to pack in this month. It will be cold days and also wet ones.
Here are some suggestions on what the locals usually wear in Milan during March:
Light jackets
Pair of jeans
Shoes like flat boots or sneakers
Backpack
Getting Around Milan
The best way to get around Milan is through a public transportation system called the ATM. This system of buses, subway and trams is far-reaching and affordable. An alternative is the use of metered taxis, although they can be expensive, you can use them as a sole form of transportation.
The ticket prices are the same on the subway, tram and bus and are valid only for 90 minutes after purchase. If you wish to use the ATM during your stay in Milan, book 10 tickets and it costs 13.80 euros.
Although walking through the entire city is not possible, if your stay is near the Duomo, it is best to take a walk as there are few iconic landmarks a mile apart.
5 Seasonal Delicacies
---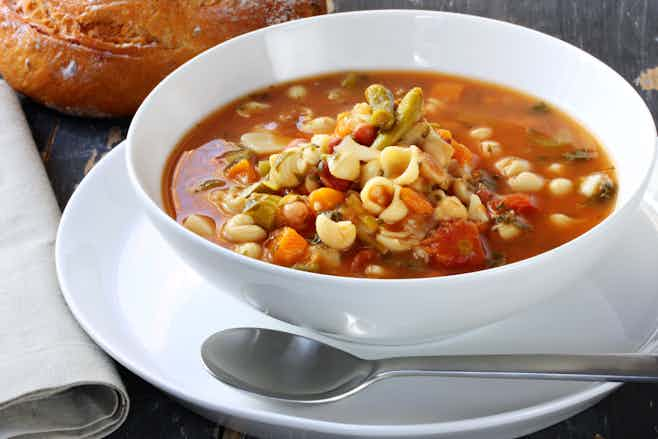 Minestrone Milanese
Minestrone Milanese is one of the signature dishes in Milan. How is it different in Milan is that they use rice in place of pasta. Together with all types of vegetables – cabbages, celery, spinach, tomatoes and more, depending on the season, the rice is cooked in a noteworthy broth.
Try this dish here: Trattoria Mirta serves an excellent bowl of minestrone garnished with goat cheese.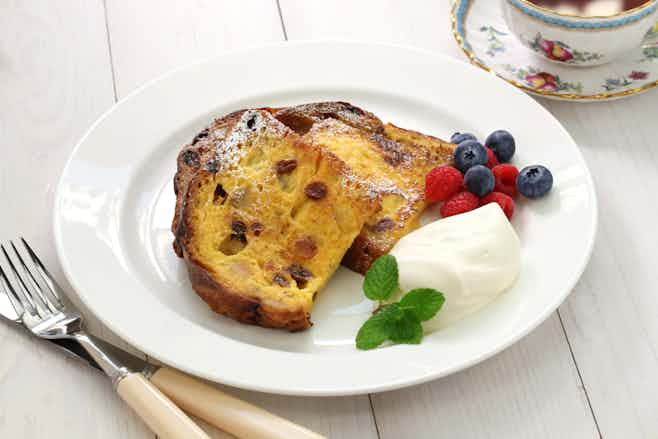 Panettone
Panettone is served everywhere during the holiday season, with boxes stacked up in bakeries and filling up aisles in supermarkets. There are plenty of pastry shops that bake panettone and have mastered notoriously in making this difficult bread, pumped with candied citrus and raisins.
Try this dish here: Pasticceria Cucchi has the best panettone in town. It is an elegant shop on Corso Genova that is pleasantly preserved in time.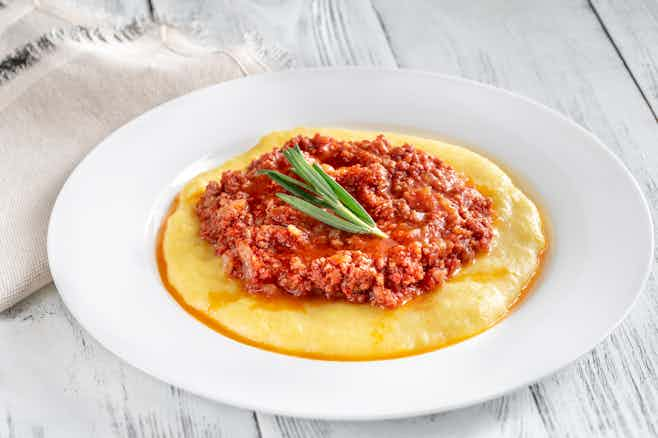 Polenta
Polenta is a dish when cooked the right way can be the best comfort food that you could have. A lot of northern Italians are quite serious in preparing this dish, to the point that a lot of societies were founded in the 18th and 19th century to celebrate its place in Italian culture.
Try this dish here: Al Cantinone, a restaurant close to the Duomo offers fabulous Polenta that is paired with a combination of delicious appetisers.
Piadina
Piadina is a thin flaky Italian flatbread that resembles a quesadilla, but is slightly thicker than a flour tortilla. This dish is stuffed with meat, cheeses and vegetables. You are likely to see this lunch staple all over the city and is arguably more popular than the world-famous panino.
Try this dish here: You can find the best Piadina at Piadineria Artigianale Pascoli, a shop near Milan Central railway station.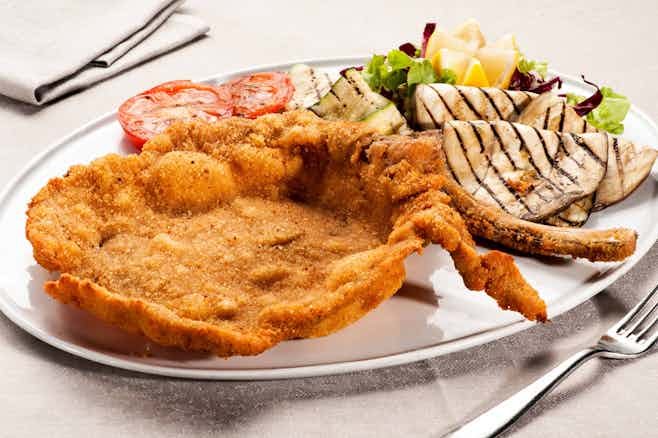 Cotoletta
The Cotoletta alla Milanese is a breaded cutlet fried in rich butter, can be found almost everywhere in Milan, unlike the other traditional recipes that are often the realm of the home cooks. The dish is rich without being over the top and can be eaten regularly.
Try this dish here: Try this dish at Trattoria del Nuovo Macello in Calvairate.
Tips to visit Milan in March
---
Carry a light rain jacket and water-resistant shoes. The temperatures in April keeps fluctuating throughout the day, so we recommend you to wear several layers for good measure.
April is the best time to visit Milan with your family. The peak of tourist season in the city is in the summer months, but April and May is better to bring the kids as the temperature is slightly more pleasant and you can get around easier without having to dodge many fellow tourists.
April is a slow time of the year with not a lot of events to attend. But it is a perfect time if you wish to stay at a hotel at affordable prices.
If you are on a backpacking budget, you can stay in a hostel dorm, cook meals, take public transportation to get around and do a lot of free activities, like enjoying the parks and visiting the iconic castle.
FAQs
Yes, it is a great time to visit Milan during the months of April to May or September to October. The spring and fall months straddle the city's peak tourism season.
The average temperature in Milan during this time typically ranges from a high of (18°C) to a low of 46°F (8°C). It is moderately chilly, humid, but cool at the same time.
We recommend you to spend at least 2 complete days in Milan to explore the significant attractions as well as enjoy a relaxed time in the city, without being rushed.
You can get from Milan to Lake Como by opting for a train that goes to Como Nord Lago and you will reach your destination within an hour.
There is a decent amount of rainfall experienced in the city during April, but is much lesser than what falls in March. Expect a shower or two over 14 days of the month.
Planning to Visit Milan in April?
---
Here are a few detailed guides on essentials in Milan that will help you plan your trip better.