Villa Necchi Campiglio is a stunning architectural gem located in the heart of Milan. This historical villa offers a unique glimpse into the city's rich heritage and is a must-visit for any tourist. With its fascinating history, elegant design, and beautiful surroundings, Villa Necchi Campiglio captures the essence of Milan's cultural and artistic legacy. On this blog, you will find essential information about ticket options, detailed insights into the villa, and everything you need to know to make your visit to Villa Necchi Campiglio truly fulfilling.
Villa Necchi Campiglio in a Nutshell
---
Opening Hours
Tuesday to Sunday from 10:00 AM to 6:00 PM (last admission at 5:00 PM)
Closed on : Monday & Tuesday
Why Is Villa Necchi Campiglio Worth Visiting?
---
Experience the timeless beauty of the villa's Rationalist design, blending sleek lines, geometric forms, and luxurious materials.
Step into the glamorous world of the Milanese elite as you explore the impeccably decorated rooms filled with exquisite furnishings and elegant artwork
It's time to find a peaceful oasis in the heart of the city, featuring meticulously landscaped gardens, charming fountains, and tranquil seating areas.
You can marvel at the impressive art collections displayed throughout the villa, showcasing a mix of modern and classical artworks.
Recommended Villa Necchi Campiglio Tickets
---
Villa Necchi Campiglio History
---
Villa Necchi Campiglio holds a significant place in Milan's history as a testament to the city's cultural and architectural heritage. Constructed in the 1930s, the villa became a symbol of the prosperous Milanese upper class. It served as the residence of the Necchi Campiglio family, prominent industrialists who played a vital role in the city's industrial growth. Designed by the renowned architect Piero Portaluppi, the villa showcases the principles of Rationalism blended with Art Deco influences. Today, Villa Necchi Campiglio stands as a living museum, offering visitors a glimpse into Milan's past and an appreciation for its remarkable architectural and artistic legacy.
Villa Necchi Campiglio Architecture
---
Villa Necchi Campiglio, an architectural masterpiece, exemplifies the Rationalist style with a touch of Art Deco elegance. Designed by Piero Portaluppi, the villa showcases clean lines, geometric shapes, and functional spaces. Its exterior features a harmonious combination of white travertine, red porphyry, and dark-green marble, exuding a sense of timeless sophistication. Inside, visitors are treated to luxurious interiors adorned with high-quality materials, including marble, onyx, and fine woods. Portaluppi's meticulous attention to detail can be seen in every aspect of the villa's design, from the grand staircase to the meticulously designed furniture. The architectural and design elements of Villa Necchi Campiglio create a captivating ambiance that transports visitors back to the golden era of Milanese elegance.
Highlights Of Villa Necchi Campiglio
---
1

Explore the Elegant Rooms

Villa Necchi Campiglio Rooms
Step into the past as you wander through the lavish living spaces, dining rooms, and bedrooms that epitomize Milanese luxury. The villa boasts meticulously designed interiors adorned with high-quality materials such as marble, onyx, and fine woods. Take your time to admire the intricate details of the furniture, elegant decorations, and the overall grandeur of the rooms.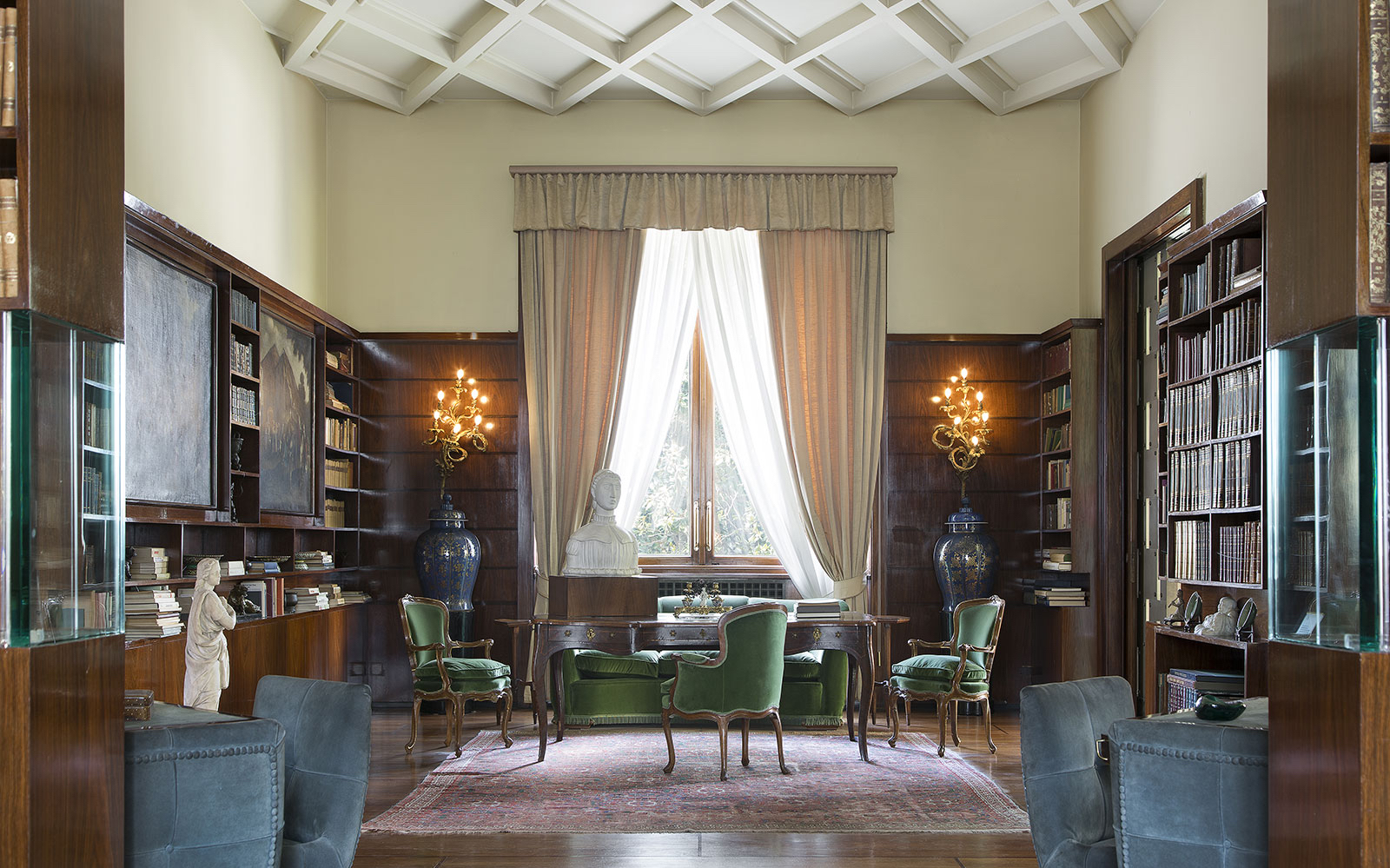 2

Stroll through the Enchanting Garden

Villa necchi campiglio gardens
Take a leisurely walk through the meticulously landscaped garden, adorned with statues, fountains, and vibrant flower beds. The garden of Villa Necchi Campiglio is a serene oasis in the heart of Milan, offering a tranquil escape from the bustling city. Explore the pathways, enjoy the fragrance of the flowers, and find a peaceful spot to relax and appreciate the beauty of the surroundings.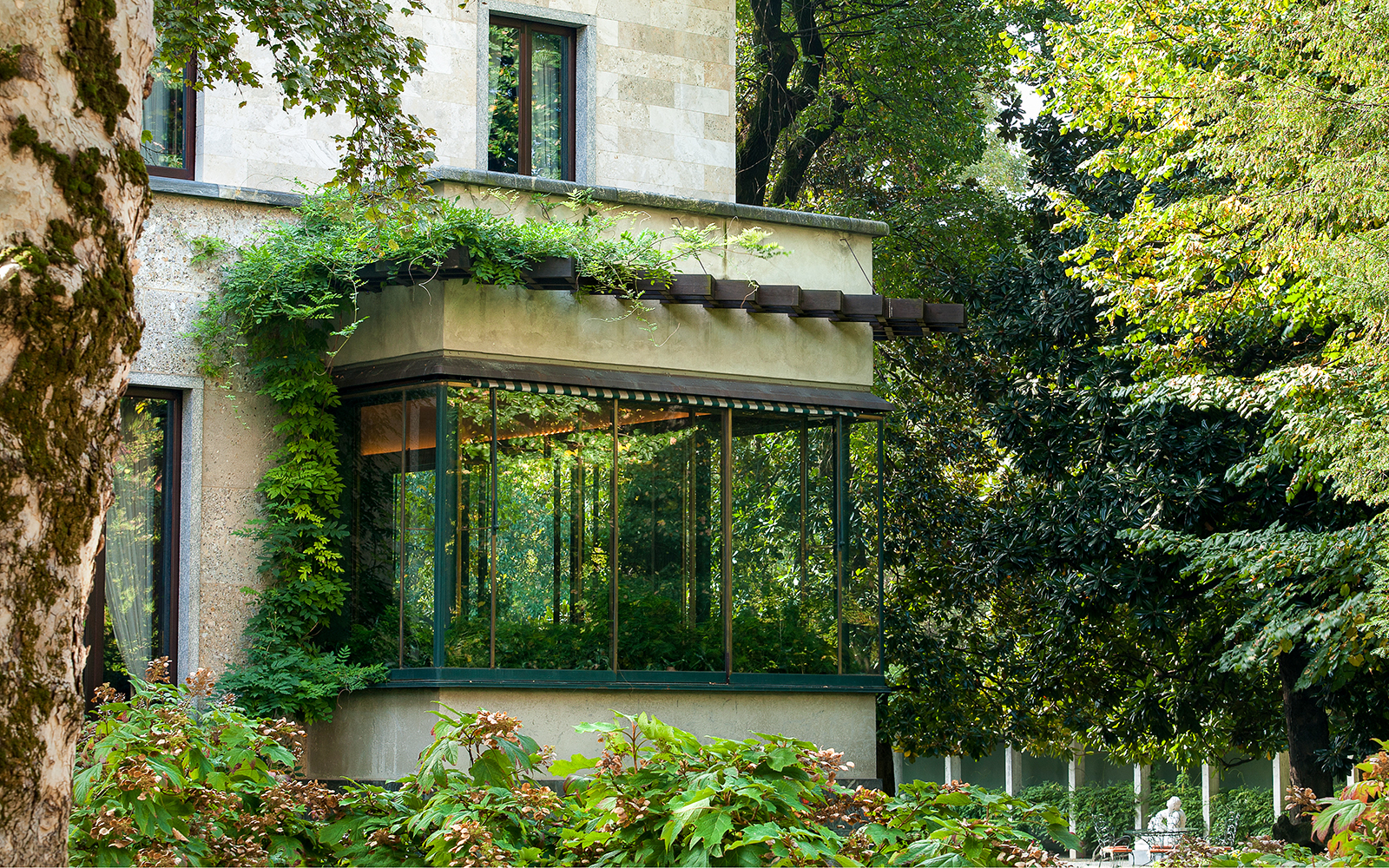 3

Discover the Modernist Architecture

Villa Necchi Architecture
Admire the clean lines and innovative design elements of the villa, showcasing the Rationalist style with Art Deco influences. Villa Necchi Campiglio is an architectural masterpiece designed by renowned architect Piero Portaluppi. Pay attention to the symmetry, geometric shapes, and harmonious blend of modern and classic elements that define the villa's architecture.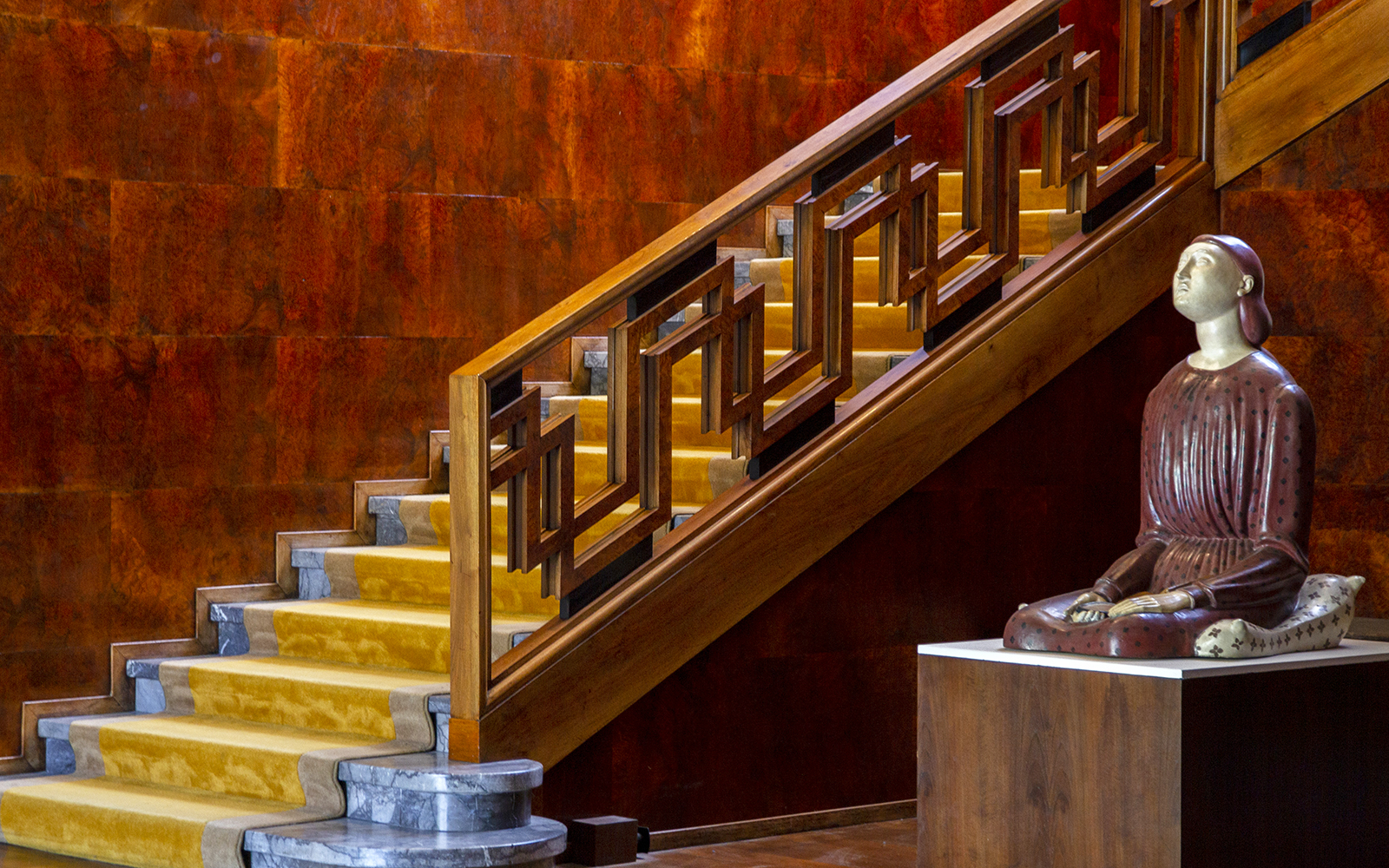 4

Admire the Art Collections

Villa Necchi campiglio art collections
Marvel at the impressive artworks displayed throughout the villa, including paintings, sculptures, and decorative objects. Villa Necchi Campiglio houses a notable art collection that reflects the refined taste of its former owners. From masterpieces by Italian artists to exquisite decorative arts, the artworks add an extra layer of elegance and cultural significance to the villa.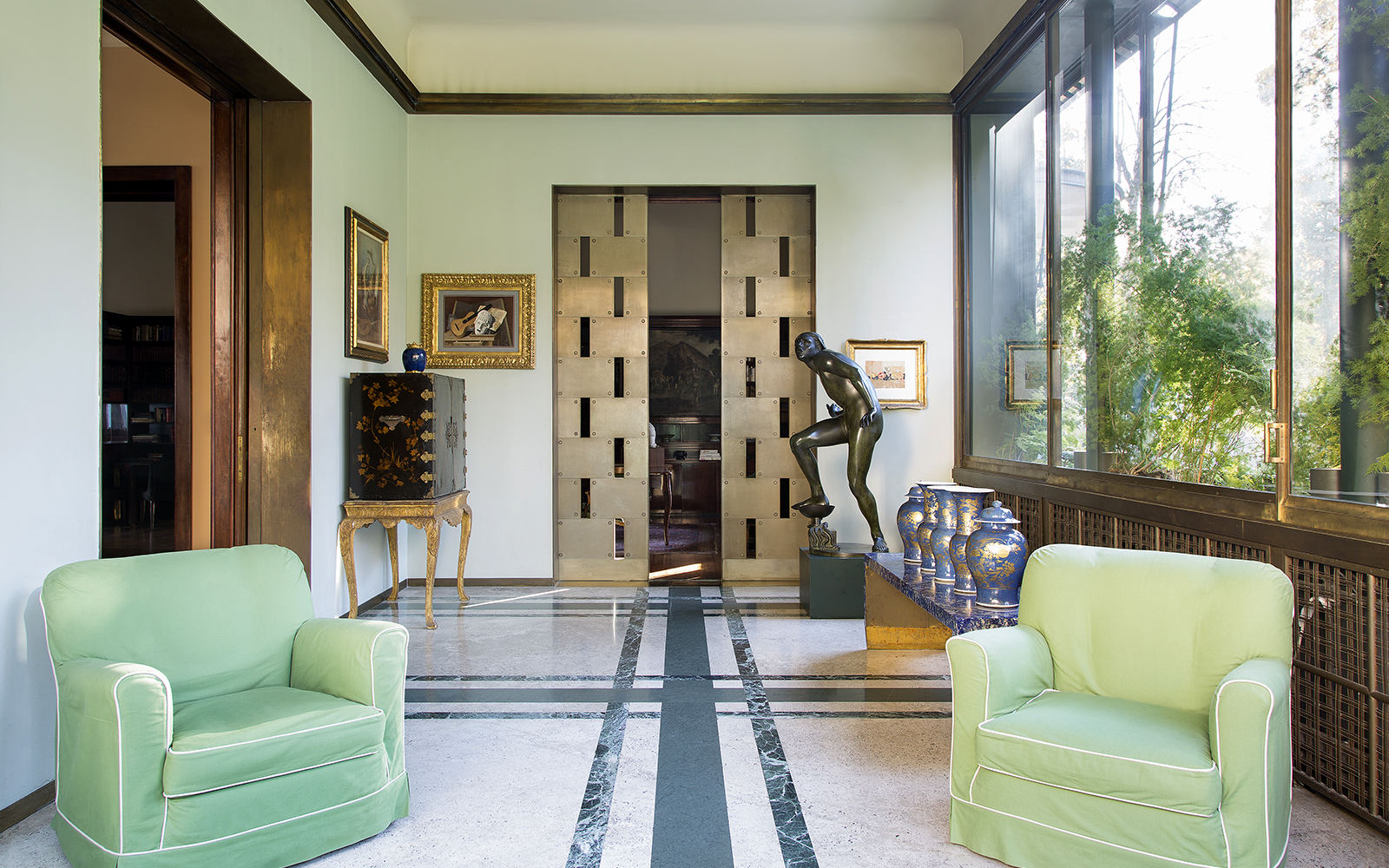 5

Relax by the Historic Swimming Pool

Villa necchi campiglio swimming pool
Unwind in the serene atmosphere of the villa's swimming pool area, surrounded by striking architectural features and tranquil surroundings. The swimming pool at Villa Necchi Campiglio is not only a refreshing retreat but also a testament to the villa's luxurious amenities. Take a moment to soak up the sun, enjoy the peaceful ambiance, and appreciate the architectural beauty of the pool area.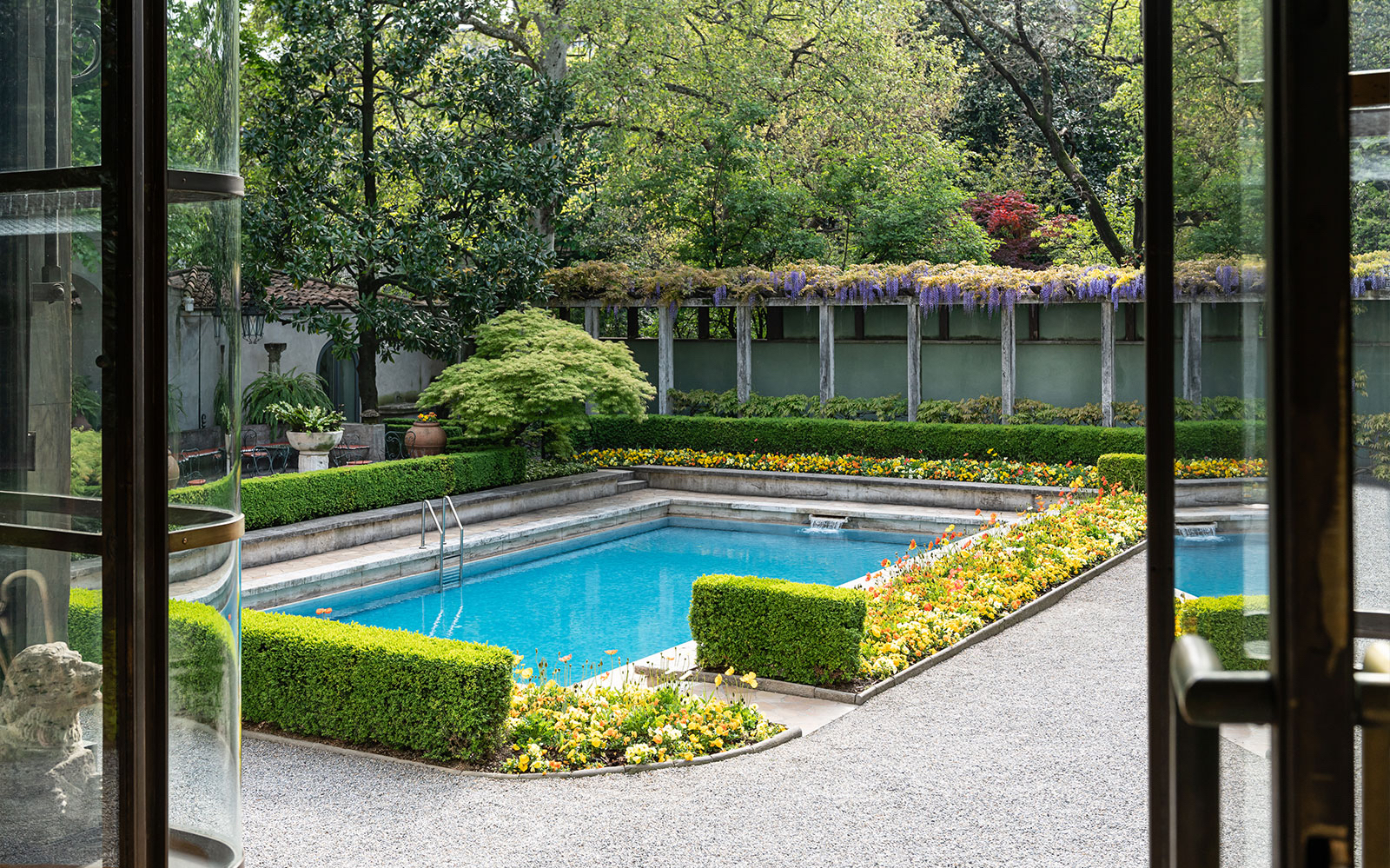 Best Time To Visit Villa Necchi Campiglio
---
The best time to visit Villa Necchi Campiglio in Milan, Italy, depends on your preferences. Spring (March to May) offers mild weather, blooming gardens, and fewer crowds. Summer (June to August) is peak tourist season with vibrant gardens, but it can be crowded. Autumn (September to November) provides pleasant weather, beautiful foliage, and a quieter atmosphere. Winter (December to February) is the off-peak season, offering a cozy and intimate experience inside the villa. Consider your desired weather, crowd levels, and ambiance to choose the best time to appreciate the villa's elegance and history.
Villa Necchi Campiglio Opening Hours
---
General Timings: Wednesday to Sunday from 10:00 AM to 6:00 PM
Last Admission: 5:00 PM
Closed: Mondays and Tuesday
Getting There
---
Bus
Several bus lines, including 61, 94, and 201, have stops within walking distance of Villa Necchi Campiglio. Consult the local bus network for the most suitable route.
Metro
Take Line 3 (yellow line) and get off at the Montenapoleone station. From there, it's a short walk to Villa Necchi Campiglio.
Tram
Tram lines 1, 2, 12, and 27 have stops near Villa Necchi Campiglio. Check the local tram network for the most convenient stop based on your location.
Insider Tips - Villa Necchi Campiglio
---
Purchase tickets online in advance to skip the ticketing line and ensure entry.
Take your time to explore the garden and appreciate its tranquil beauty.
Combine your visit with nearby attractions like the Quadrilatero d'Oro for a full Milanese experience.
Visit the villa in the morning for a quieter and more serene atmosphere.
Villa Necchi Campiglio Facts
---
Villa Necchi Campiglio was featured in the 2009 Italian film "I Am Love" (original title: "Io sono l'amore"), directed by Luca Guadagnino.
The villa is known for its exceptional swimming pool, which was quite revolutionary for its time. The pool is located on the lower level and features an adjustable floor, allowing it to be transformed into a ballroom or a dance floor when not in use.
The Necchi Campiglio family had a penchant for cutting-edge technology, and the villa was equipped with some impressive features for its time.
The villa's gardens were designed by renowned Italian landscape architect Piero Portaluppi. They feature beautiful pathways, manicured lawns, and an assortment of plants and flowers
The villa has a fascinating history of hosting lavish parties and gatherings during its heyday. It was a gathering place for Milan's high society and attracted many notable figures of the time, including artists, writers, and intellectuals.
Restaurants Near Villa Necchi Campiglio
---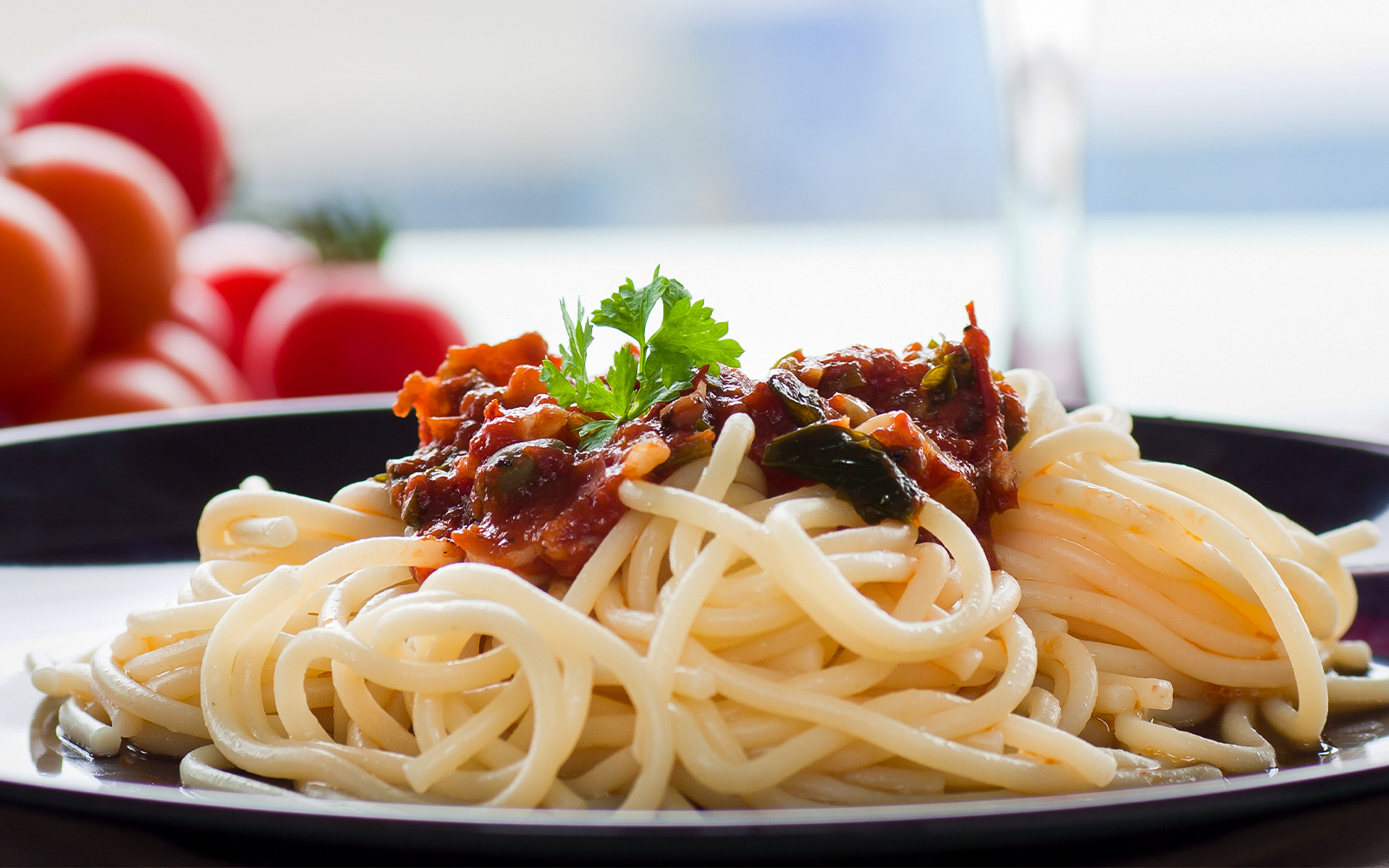 Ristorante Berton
Located just half a kilometer away from Villa Necchi Campiglio, Ristorante Berton offers a delightful culinary experience. Indulge in Michelin-starred Italian cuisine crafted by Chef Andrea Berton. The menu showcases innovative dishes prepared with the finest ingredients, combining traditional flavors with modern techniques. The elegant ambiance and impeccable service make it a perfect choice for a memorable dining experience.
Distance: 0.5 km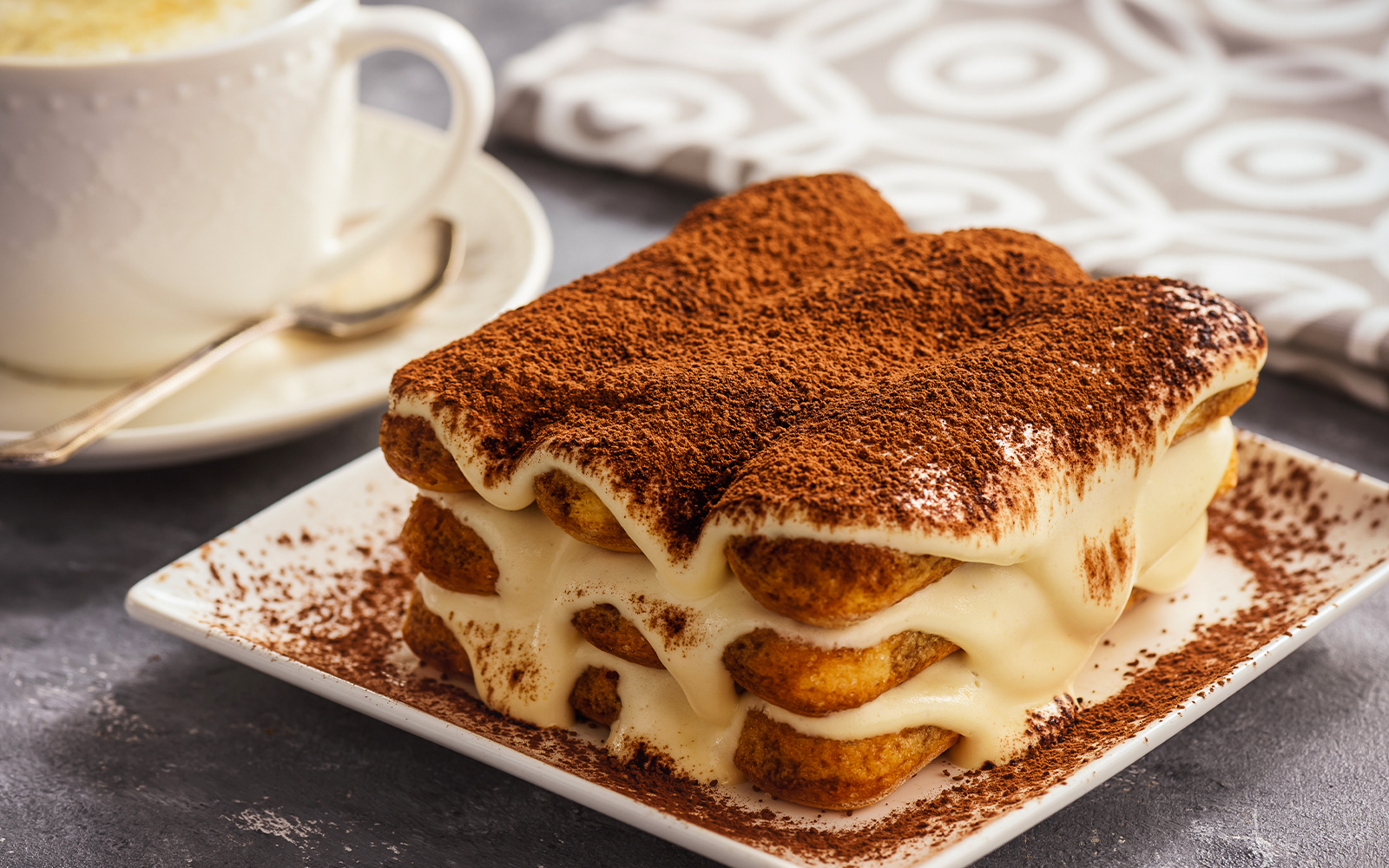 Pasticceria Marchesi
Pasticceria Marchesi is a renowned pastry shop and café. This historic establishment is known for its delectable pastries, cakes, and chocolates. Step inside and savor the irresistible flavors while enjoying a cup of coffee or tea. The sophisticated atmosphere and impeccable craftsmanship of the pastries make it a must-visit for any dessert lover.
Distance: 0.3 km
Trattoria del Nuovo Macello
Trattoria del Nuovo Macello offers a delightful taste of traditional Milanese cuisine. This cozy trattoria serves a variety of dishes prepared with locally sourced ingredients. From homemade pasta to hearty meat dishes, you can savor the authentic flavors of Milan in a warm and welcoming atmosphere.
Distance: 0.6 km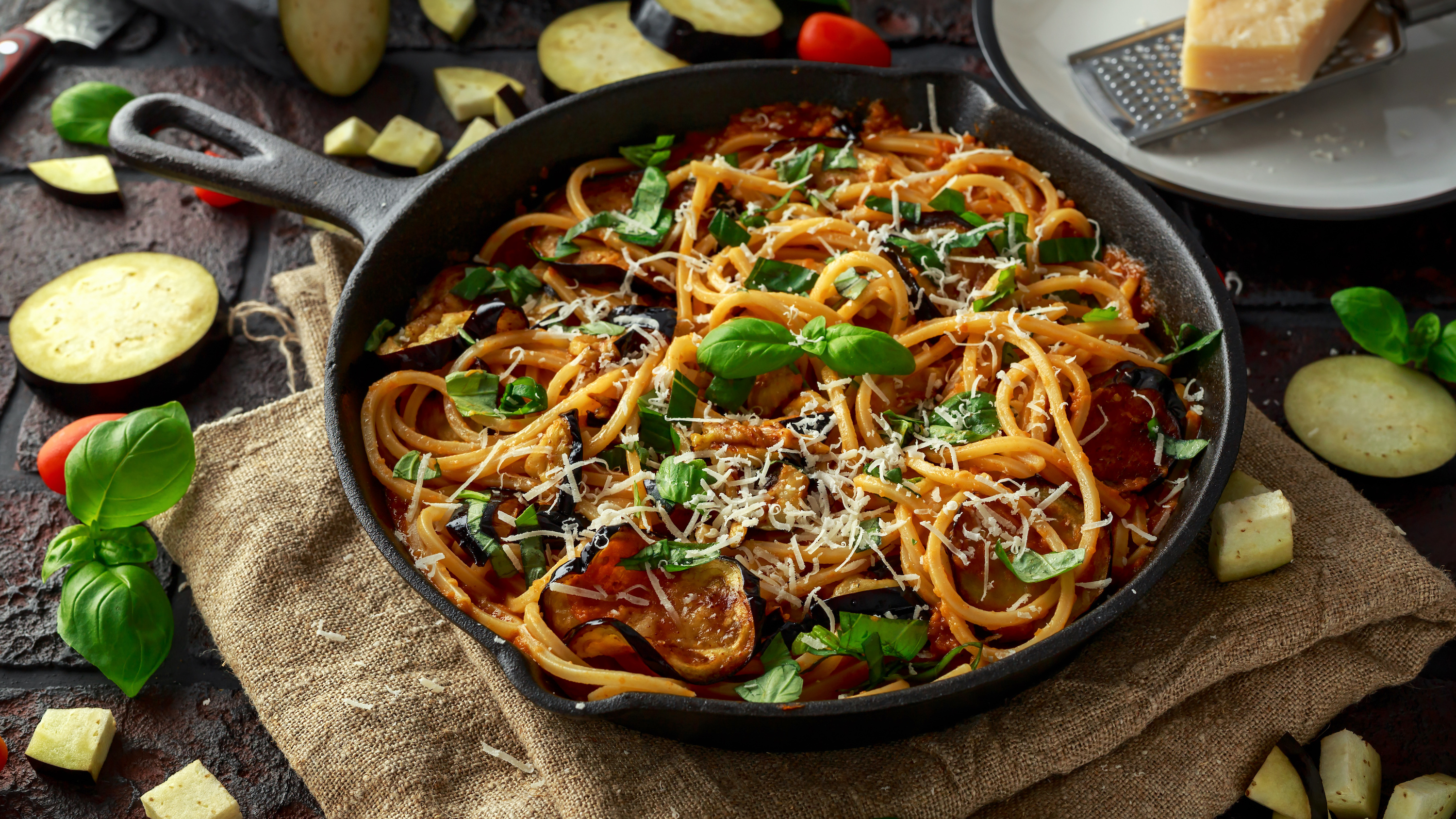 Ristorante Nabucco
Ristorante Nabucco is a charming Italian restaurant. With its cozy interiors and friendly ambiance, it provides an inviting atmosphere for enjoying classic Italian cuisine. From fresh seafood to flavorful pasta dishes, the menu offers a wide range of options to satisfy various palates.
Distance:0.4 km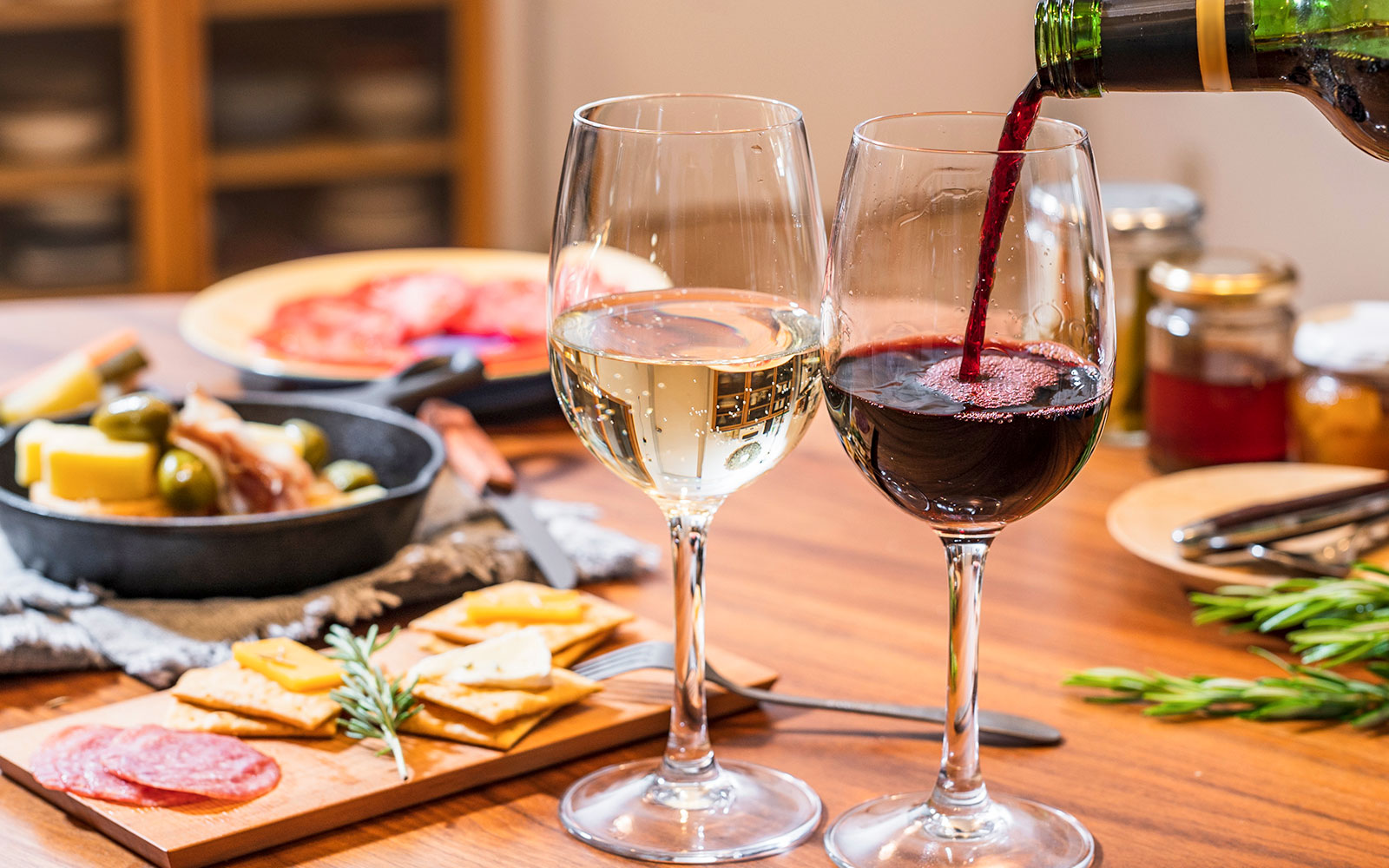 Terrazza Gallia Restaurant
Terrazza Gallia Restaurant offers a luxurious dining experience. Situated on the rooftop of the Excelsior Hotel Gallia, this restaurant offers breathtaking panoramic views of the city. The menu features a fusion of Italian and international cuisine, accompanied by an extensive selection of wines. Immerse yourself in the sophisticated ambiance and enjoy exceptional service.
Distance: 1.2 km
Places To Stay Near Villa Necchi Campiglio
---
Things To Do Near Villa Necchi Campiglio
---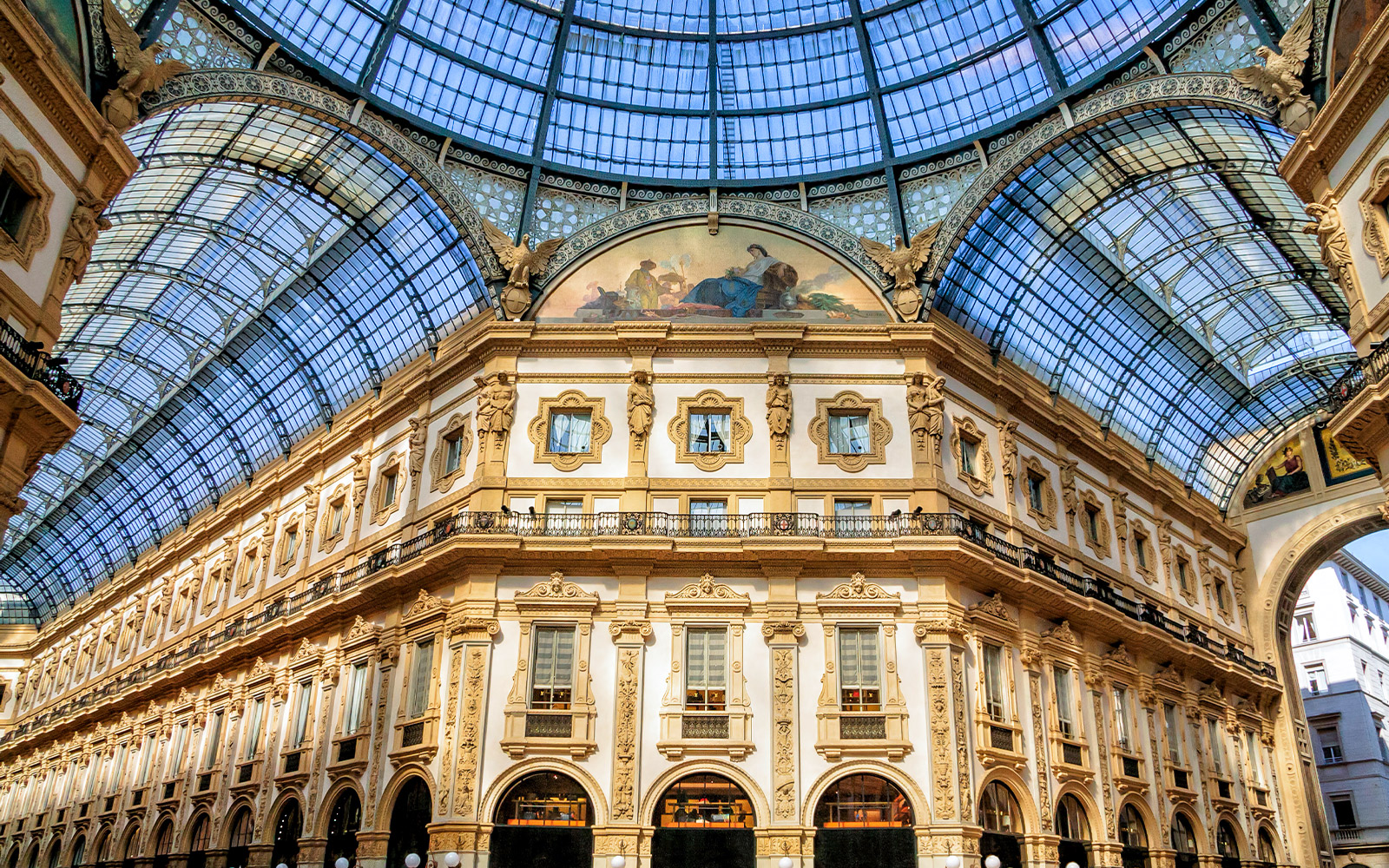 Quadrilatero d'Oro
Step into the Quadrilatero d'Oro, Milan's prestigious fashion district, located just 1 kilometer away from Villa Necchi Campiglio. This glamorous neighborhood is renowned for its luxury boutiques, designer stores, and high-end fashion houses. Indulge in a world of haute couture as you explore the elegant streets lined with the latest fashion trends. From renowned Italian brands to international fashion labels, the Quadrilatero d'Oro offers a premier shopping experience for fashion enthusiasts. Immerse yourself in the opulence and style of Milan's fashion scene, and perhaps even discover your own unique fashion statement.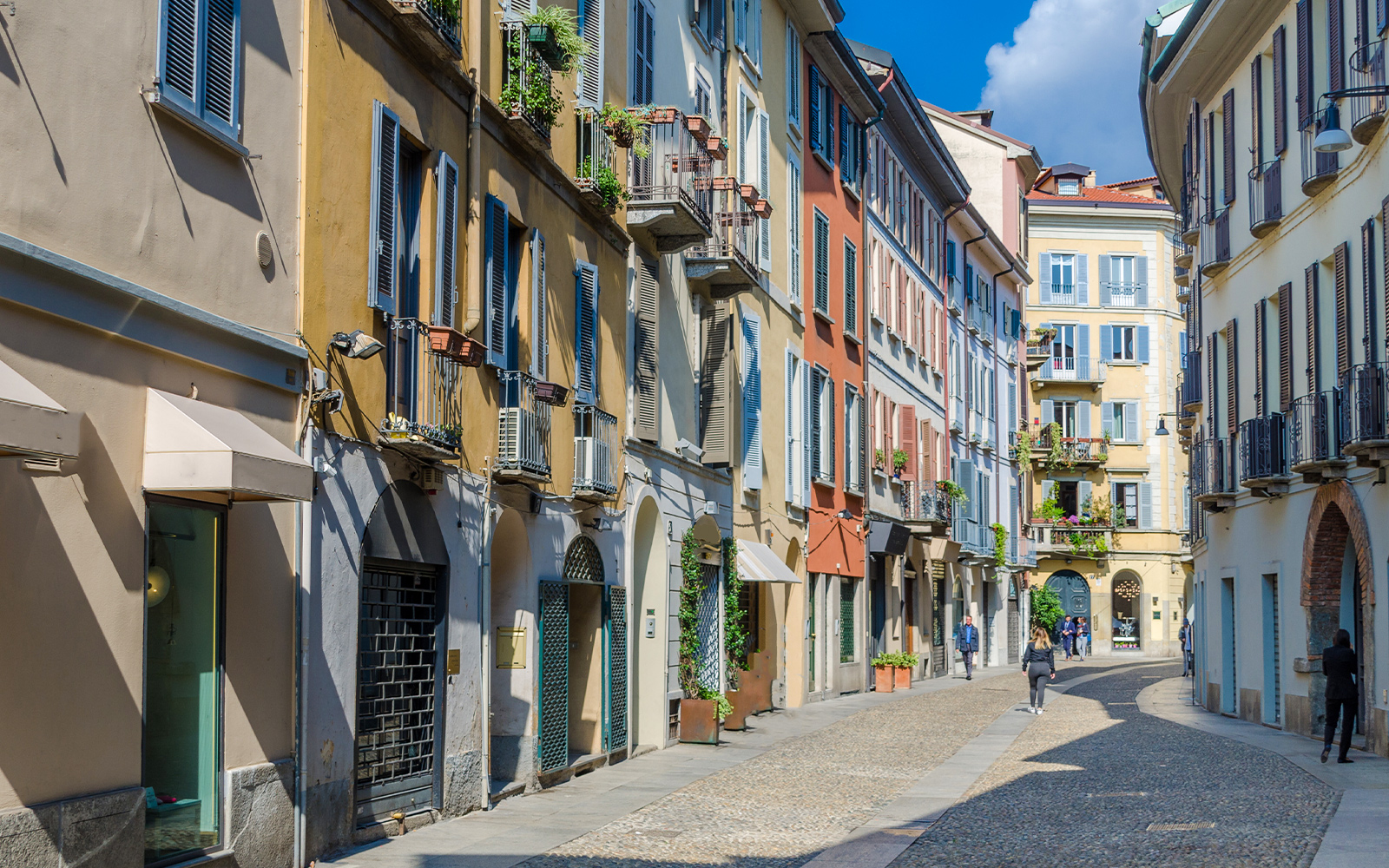 Brera Art District
Situated approximately 2 kilometers from Villa Necchi Campiglio, the Brera Art District is a vibrant hub for art lovers and culture enthusiasts. Stroll through its charming streets adorned with picturesque buildings and cozy cafés. Discover numerous art galleries showcasing a diverse range of artworks, including paintings, sculptures, and installations. The Pinacoteca di Brera, the district's crown jewel, houses a remarkable collection of Italian Renaissance and Baroque art. Immerse yourself in the artistic atmosphere, visit the boutiques of emerging designers, and indulge in a delightful meal at one of the district's many charming restaurants.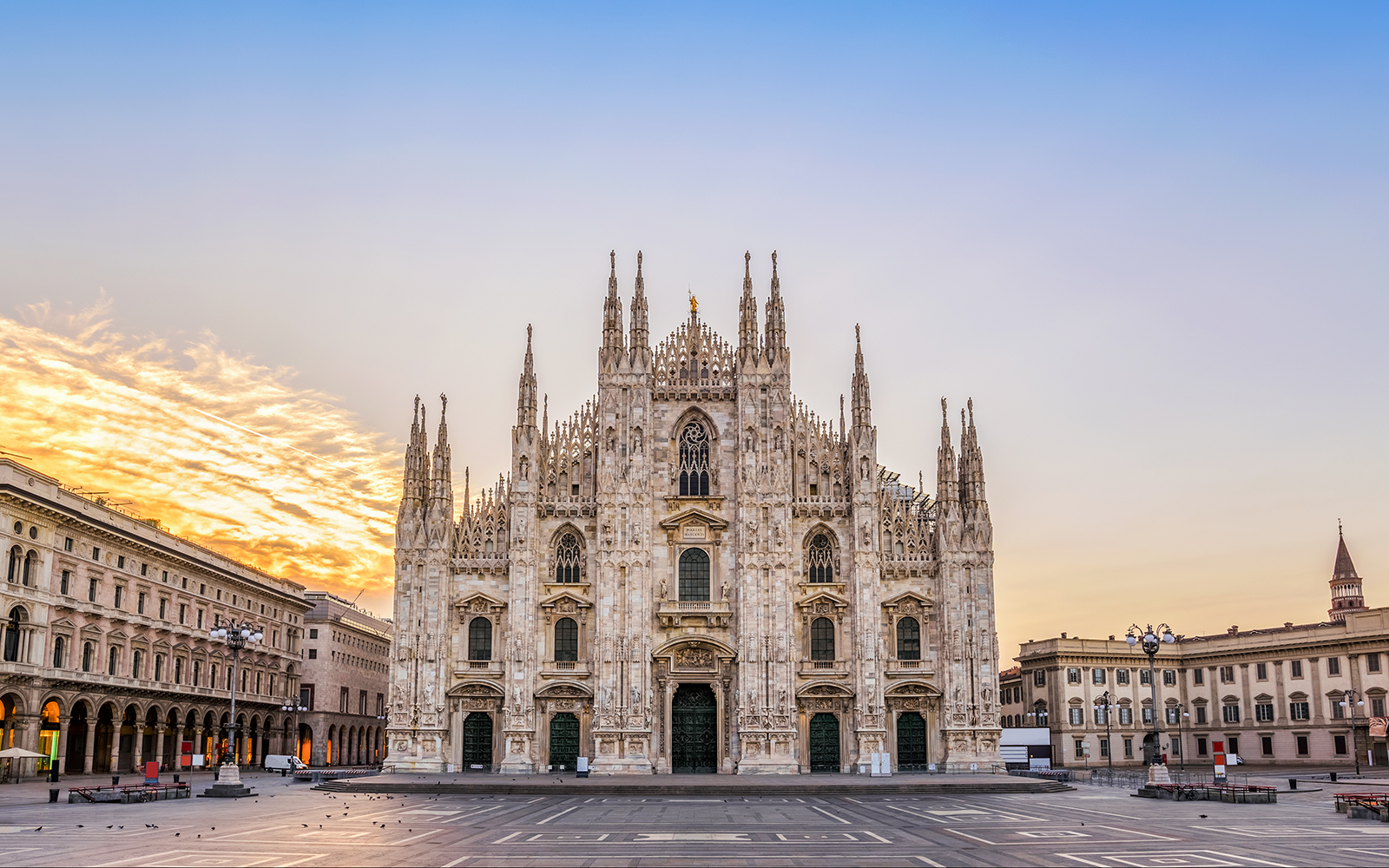 Milan Cathedral
Located just 1.5 kilometers away, the Milan Cathedral, known as the Duomo di Milano, is an awe-inspiring architectural masterpiece. Marvel at the intricate Gothic details of this iconic cathedral, which took nearly six centuries to complete. Climb to the rooftop terrace for panoramic views of the city or explore the interior adorned with stunning stained glass windows and intricate sculptures. The Duomo Square, surrounding the cathedral, buzzes with activity and offers opportunities for people-watching, shopping, and dining.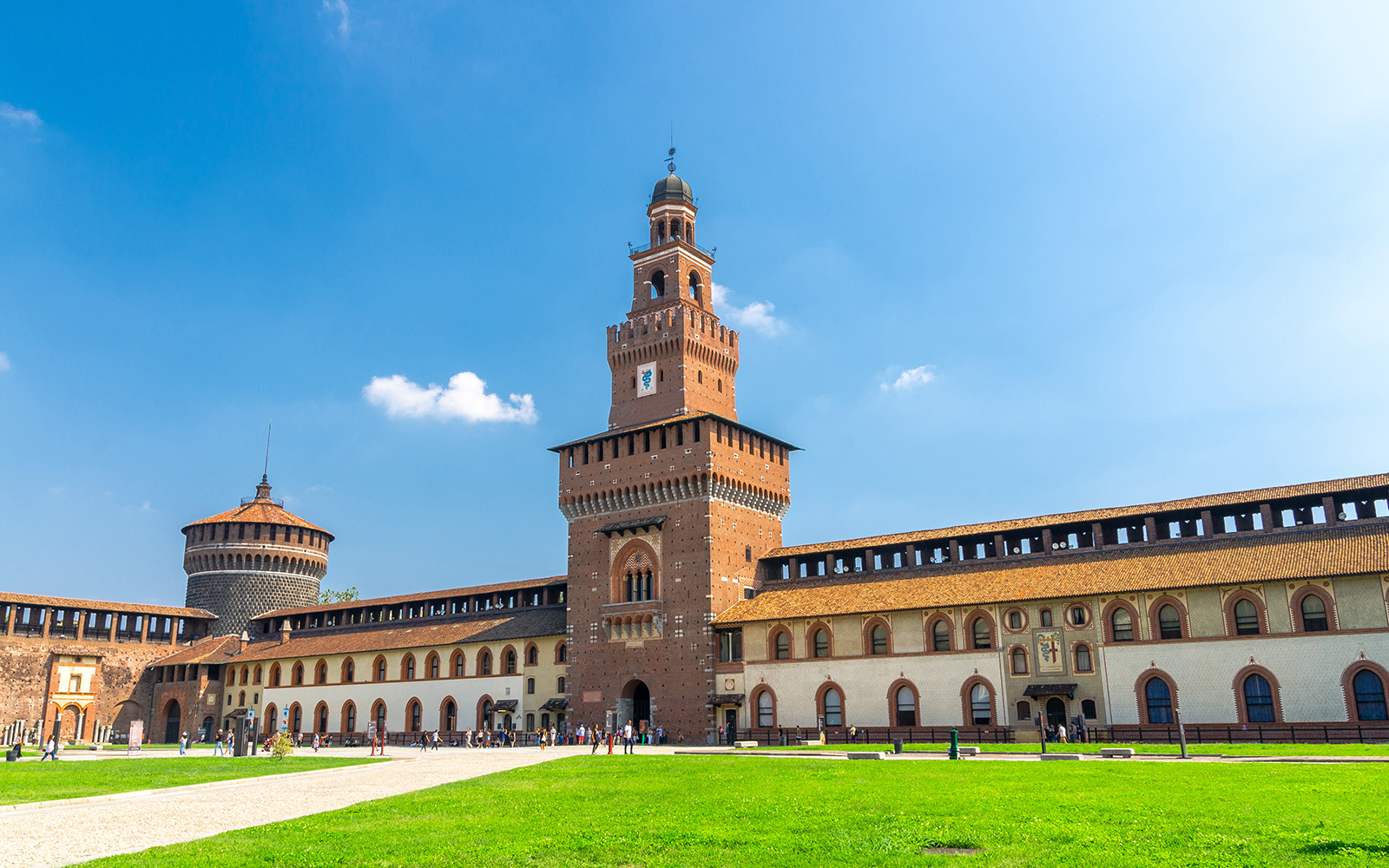 Sforza Castle
Discover the historical magnificence of the Sforza Castle, situated approximately 2.5 kilometers from Villa Necchi Campiglio. This imposing fortress, originally built in the 15th century, now houses various museums and art collections. Explore the Castle's extensive grounds and wander through its beautiful courtyards and gardens. Inside, you can visit museums such as the Pinacoteca del Castello Sforzesco, which displays an impressive collection of Renaissance art, and the Museum of Ancient Art, featuring medieval and Renaissance artifacts.
Quadrilatero della Moda
One interesting place to visit near Villa Necchi Campiglio is the Quadrilatero della Moda, also known as the Fashion Quadrilateral.Known as one of the most prestigious shopping streets in the world, Via Montenapoleone is lined with luxury fashion boutiques, high-end jewelry stores, and designer brands. It's a paradise for fashion enthusiasts and offers a chance to explore iconic Italian and international fashion houses.
FAQs
---
A typical visit to Villa Necchi Campiglio lasts approximately 1 to 2 hours, depending on your pace and level of interest. However, you are welcome to spend more time exploring the villa and its surroundings at your leisure.
Photography is not permitted inside the villa. However, you can take pictures of the exterior and the beautiful gardens surrounding the property.
Yes, it is possible to purchase tickets in advance for Villa Necchi Campiglio. Yes, it is possible to purchase tickets in advance for Villa Necchi Campiglio. You can buy them online to avoid standing in a long queue and to plan your trip better.
Yes, Villa Necchi Campiglio is wheelchair accessible. The villa has ramps and an elevator to facilitate movement for visitors with mobility challenges. However, some areas of the garden may have uneven terrain.
Yes, Villa Necchi Campiglio has a café where you can enjoy light refreshments, snacks, and beverages. It's a perfect place to relax and soak in the atmosphere after exploring the villa.
Yes, Villa Necchi Campiglio welcomes visitors of all ages, including children. However, it is important to note that young children should be supervised at all times to ensure the preservation of the villa and its artifacts.
Villa Necchi Campiglio does not have dedicated parking facilities. However, there are paid parking options available nearby. Visitors are advised to use public transportation or consider alternative parking options in the vicinity.
Side Navigation Bar - Find it at the Bottom of the Blog