Known for its majestic architecture, luxurious fashion, top-notch universities, and exotic cuisines, Milan remains to be the leading financial centre of Italy. It is undoubtedly the most visited tourist destination in the world, with flocks of people visiting the city to witness the iconic landmarks. Milan is glorious to visit at any time of the year and one cannot miss it. The falls make the weather ambient and people can enjoy a lot of activities without weather constraints.
Visiting the capital of Lombardy in the month of March? Then, here is all you need to know to have smooth sailing across your Milan trip.
What makes Milan in March special?
---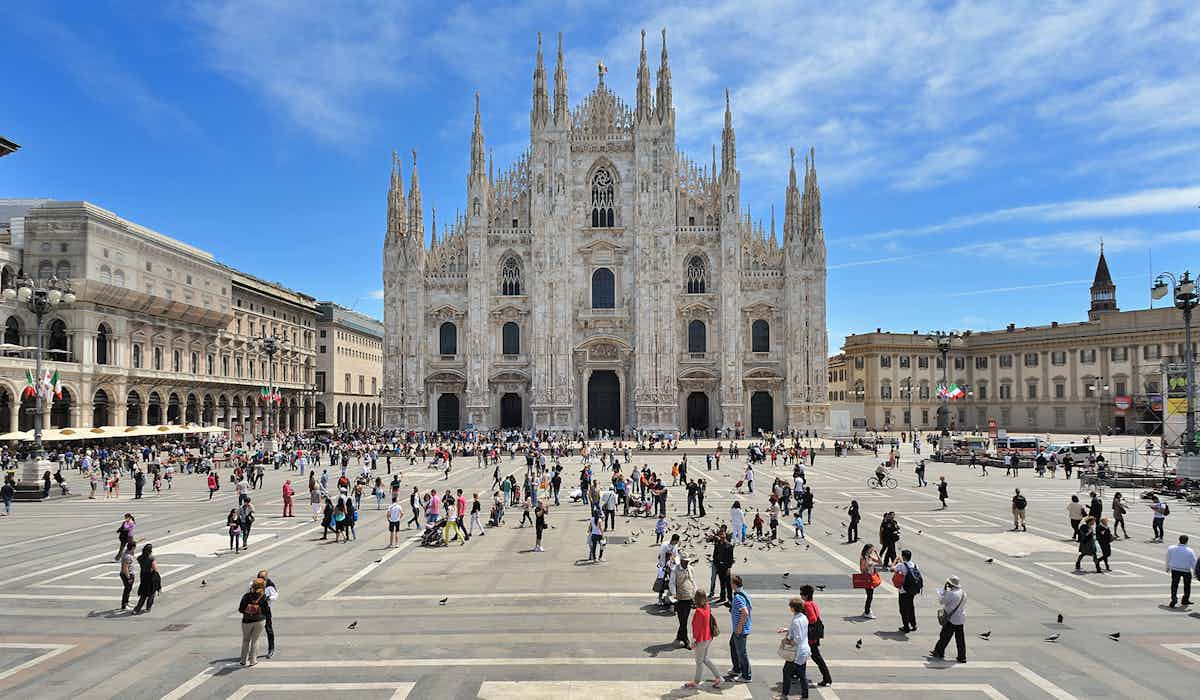 Milan in March has a lot of attributes of the typical winter weather, even though the spring season is approaching. Fortunately, what makes Milan in March special is that it is an off-season and you can visit the famous landmarks without many crowds. Accommodation too is much cheaper and more affordable at this time of the year in Milan.
March in Milan may not be the best month to visit, but it definitely has a lot of festivals and interesting events that are lined up by the locals. The weather does offer a mixed bag of cold, rainy, or foggy days, that are generally followed by days of crisp sunny skies. Irrespective of the weather, March is a good time to visit Milan as you get to Milan's main sights and museums through thinner crowds.
Want to know more about the different events and things that you could do in Milan in March? Keep Scrolling!
Milan In March Weather
---
The temperature in Milan begins to climb out in March, with an average low of about freezing (3°C) and an average high of 13°C. Spring rains begin in earnest during this month, but packing an umbrella or a waterproof coat and shoes is quite essential too. (Average Max Temperature: 13°C. Average Precipitation: 81.5 mm.)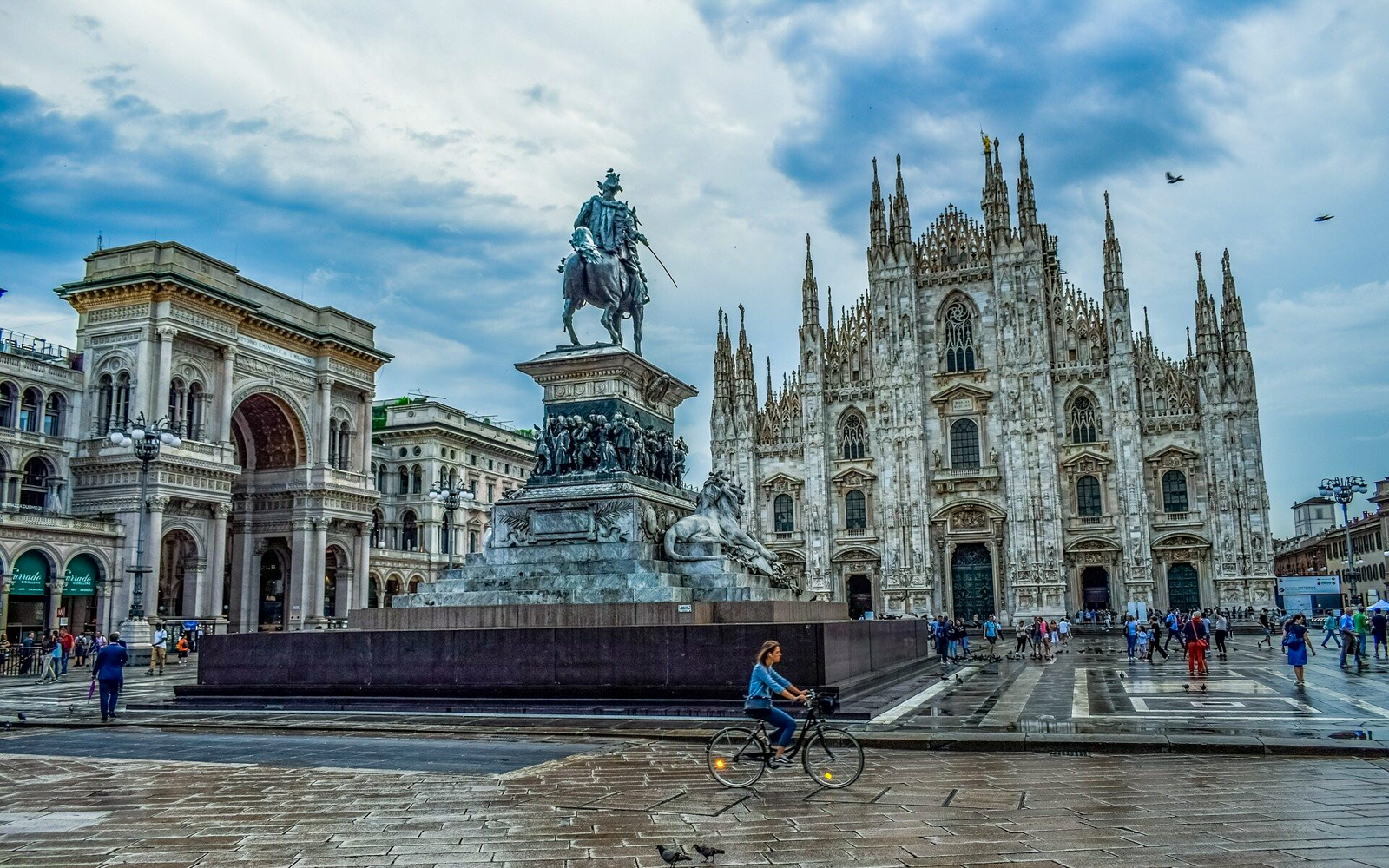 Must-Do in March
---
This is Italy's most famous mural and is hidden away on a wall of the refectory, next to the Basilica di Santa Maria delle Grazie. This piece of art is a hard miss as it depicts Christ and his disciples at the dramatic moment when he's aware of his betrayal. If you are visiting Milan in March, this is a hard miss.
March Timings: 9.30 am and 3.30 pm from Tuesday to Sunday

The 600-year-old Duomo Milan is an extravagant Gothic cathedral that has a pearly white façade that is adorned with 135 spires and 340 statues. Its interiors are extremely impressive and have three enormous stained-glass apse windows.
March Timings
Duomo 8 am-7 pm, roof terraces 9 am-7 pm, archaeological area 9 am-7 pm

National Museum of Science and Technology Leonardo da Vinci
Italy's largest museum of science and technology, the Leonardo Da Vinci National Museum of Science and Technology, allows you to immerse into the largest permanent collection dedicated to Da Vinci in the world. Enjoy the various interactive workshops and visit the temporary exhibitions.
March Timings
All days, except Mondays -10:30 am, 11:30 am, 12:30 pm, 1:30 pm, 2:30 pm, 3:30 pm and 4:30
Museo Nazionale della Scienza e della Tecnologia Leonardo , Via San Vittore, 21, Milan
Getting There ›
Hop Onto a Boat on Lake Como
Sail through the blue waters of the lake and admire the incredibly exquisite Lake Como, alongside the breathtaking views. You can enjoy the landscape of the city and explore some aesthetic villas of Lake Como while you are on this boat. This is undoubtedly an unusual and unforgettable sailing experience across a stunning shoreline.
March Timings
Daily, 9 AM, 11 AM, 1:30 PM, 3:30 PM, and 5:30 PM
Via Lungo Lario Trieste n28 Como,
Como, Milan

Get set to wander through the serene gardens of Leonardo's Vineyard and discover all about Renaissance heritage and history. Descend into the attraction and discover the Atellani House's antique architecture. Learn all about the Renaissance heritage and history and witness Leonardo's most prized possession, his vineyard.
March Timings
Tue-Sun: 9 AM to 6 PM
Built in the 14th century, the famous Medieval Renaissance fortress, Sforza Castle is once one of the largest citadels in Europe. Its' history continues to be Milan's most treasured and visited landmarks. The place is currently home to museums displaying numerous historic displays and art by famous artists like Leonardo da Vinci and Michelangelo.
March Timings
Daily, 7 AM to 7:30 PM

Take a day trip from Milan to Lake Como
Go on a day trip from Milan to Lake Como during your March trip and enjoy picturesque gardens, classic restaurants, beautiful houses, and a clear lake, Lake Como. This place is Italy's most enticing holiday town. On this tour, discover the scenic towns with an expert tour guide and simultaneously visit the towns around.
Largo Cairoli 18, Via Cusani,
Milan

Marvel at the wonder of Renaissance
Discover and marvel at the beauty of the glorious city by spotting the Renaissance treasures of history. You will be provided with an insight into the cultural and historical heart of Milan. Soak in the excellence of Leonardo da Vinci's The Last Supper and experience other artistic attractions like the Sistine Chapel of Milan, Little Cloister of the Frogs and more.
March Timings
: Thursdays at 2 PM
Piazza Santa Maria delle Grazie 2,
Milan, Milan

Events in March
---
March is a great time to visit Milan. As we flip through the March calendar for you, there are a couple of religious festivals and events that take place every March in Milan.
Here are some events that you could squeeze into your Milan itinerary: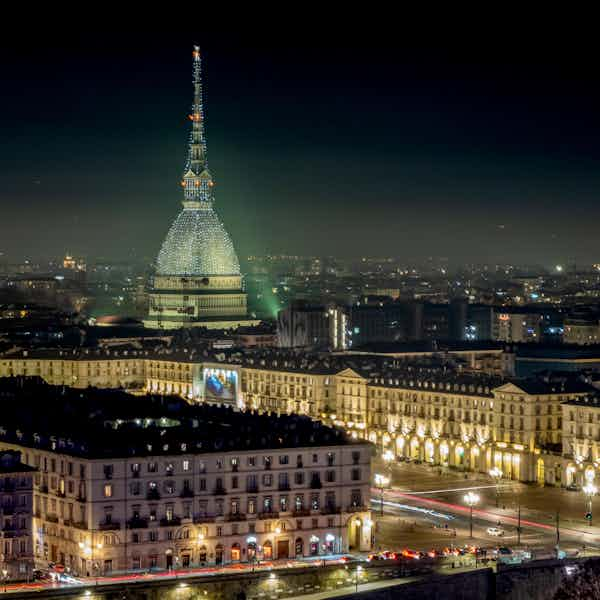 Festa di San Giuseppe
Maerch 19, 2023
Saint Joseph's Day used to be a national holiday in Italy. In Milan it is celebrated as a kind of Father's Day, where dads receive gifts and related special events take place all over the city.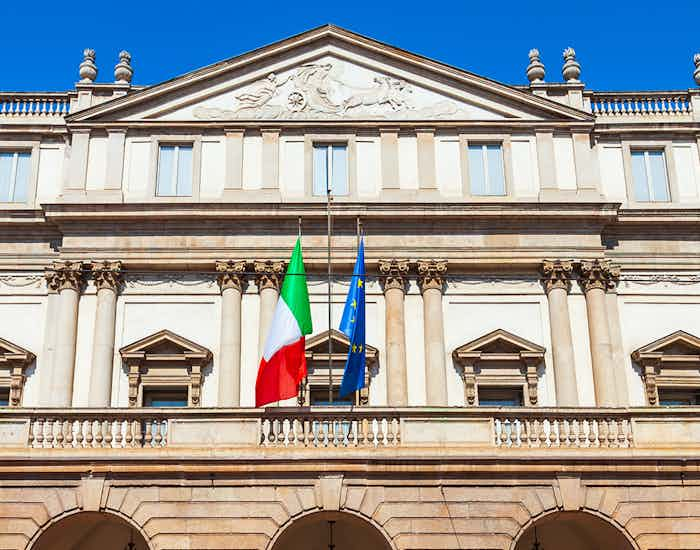 Oggi Aperto
Third Weekend of March
It actually means 'open today'. Occurring during the third weekend of March, this event allows tourists to visit all the monuments and historic places across the city, that are normally closed, for public viewing.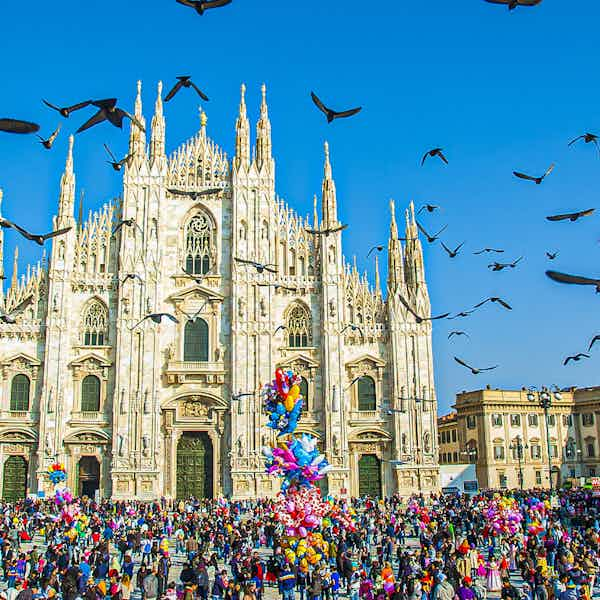 Milan Carnival
March 9th, 2023
The Milan Carnival is the first event that falls in the month of March. Held on the 9th of March, this festivity is a series of unique events and is different from the other Carnivals that take place in Italy.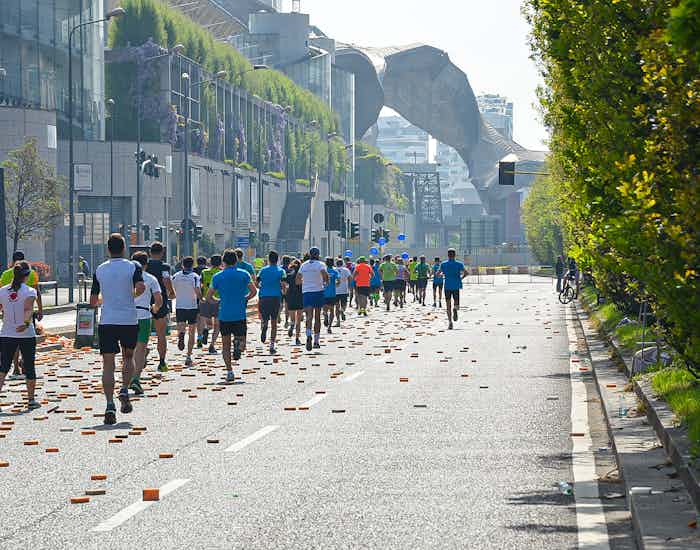 Stramilano Marathon
March 19th, 2023
The 49th edition of Italy's most famous non-competitive running event will be held, consisting of three different running competitions – Stramilano Marathon, Stramilanina, and Stramilano Half Marathon.
Milan in March : 2-day Itinerary
---
Check out our handmade itinerary guide to spend 2 days in Milan to plan your trip efficiently.
Milan in March : Essentials
---
Weather
March happens to be a perfect spring season for visiting Milan. There is not much tourist crowd and the stay options are quite cheap at this time of the year. The temperature does tend to dip down a little during the second half of the day, it is still doable around Milan.
Where to stay
Choose your pick from the selective hotels:
What to Pack
Since the weather varies around 16°C/60°F, it could be quite tricky on what to pack in this month. It will be cold days and also wet ones.
Here are some suggestions on what the locals usually wear in Milan during March:
Waterproof walking shoes
Puffy jackets
Scarfs
Light but warm jackets
Cross body bag is usually very safe
Getting Around Milan
It is quite easy to get around Milan through its public transportation system, ATM. It helps commuting long distances and is a cheap option too.
Metered taxis can be used as a sole form of transportation.
The ticket prices are the same on the subway, tram and bus and are valid only for 90 minutes after purchase. If you intend on using the ATM during your stay, book 10 tickets and it costs 13.80 euros.
5 Seasonal Delicacies
---
Milan provides a unique local cuisine, from braised meats to delicious pastries, the city has it all. Indulge in a different side of Italian cooking by trying out these few dishes that's listed below: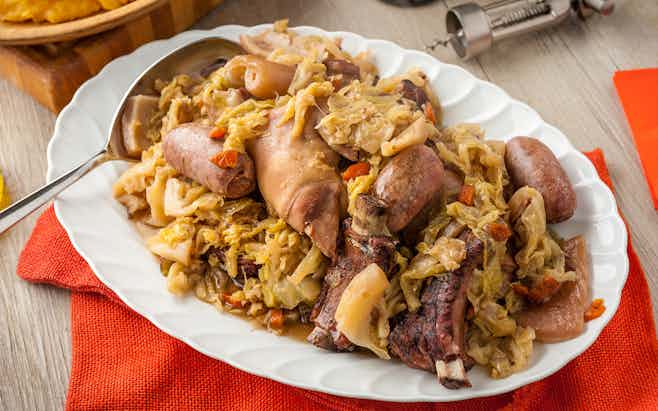 Cassoeula
Cassoeula is a combination of pork and sweet verzini sausages and is a typical go-to dinner cuisine in Milan. The meat is usually stewed with soft cabbage and served with a glass of wine to accentuate the savory taste in your palette.
Try this dish here: Head to Ratana if you wish to tray the traditional cassoeula with a modern twist.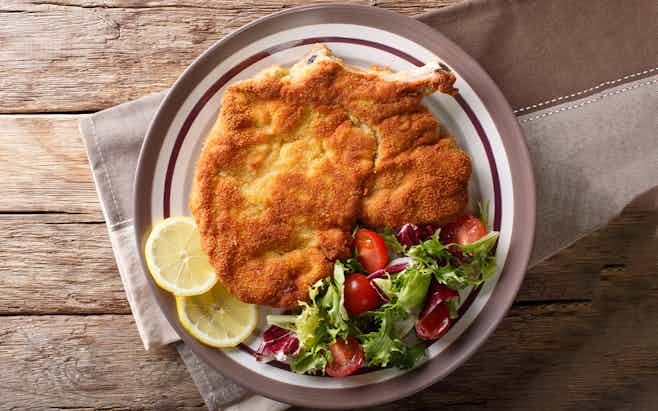 Cotoletta alla Milanese
This is a veal chop that is cooked on the bone and drenched with rich butter. The Cotoletta's juicy sirloin is either too thick or thin, but offers a bold flavour that is a must try.
Try this dish here: You can have this dish at Nuovo Macello (Via Lombroso 20), where it offers a delicious take on the traditional veal dish.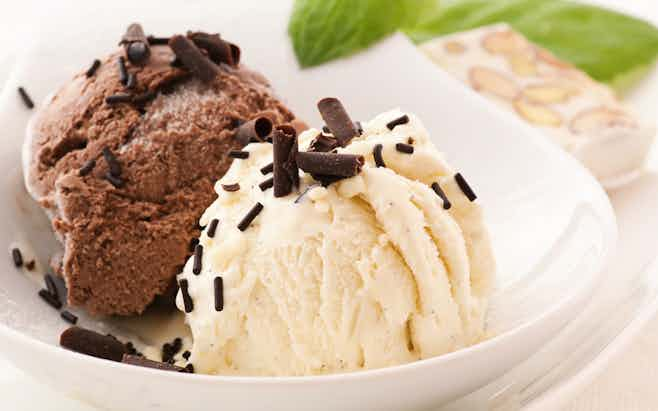 Gelato
Milan provides a great amount of gelaterias like any other Italian city, in order to satisfy all those who have a sweet tooth. Curated from milk and eggs, gelatos are much denser than your regular ice creams and boasts a silky-like texture.
Try this dish here: La Gelateria della Musica offers the best gelatos in town with a range of flavours from dark chocolate to Chiacchiere.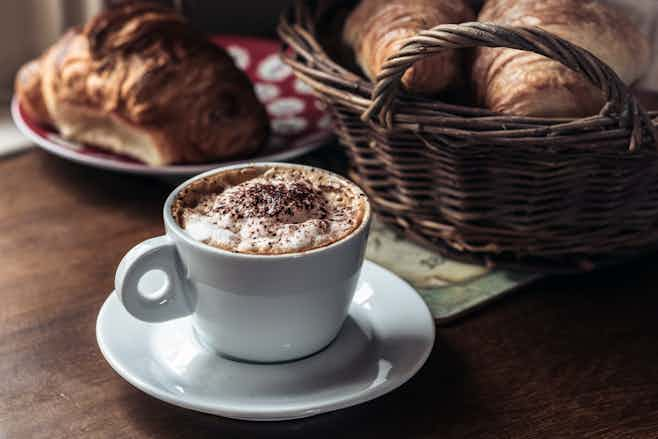 Barbajada
Barbajada is a Milanese drink that was produced when a local waiter named Domenico Barbaja combined coffee, cream and chocolate to create a warm beverage. This is accompanied by panettone or flaky pastries in cafes.
Try this dish here: Osteria dei Malnat add their unique touch to the classic drink by serving their Barbajada al Malnati" – a tart made from chocolate filling, whipped cream, and coffee frosting.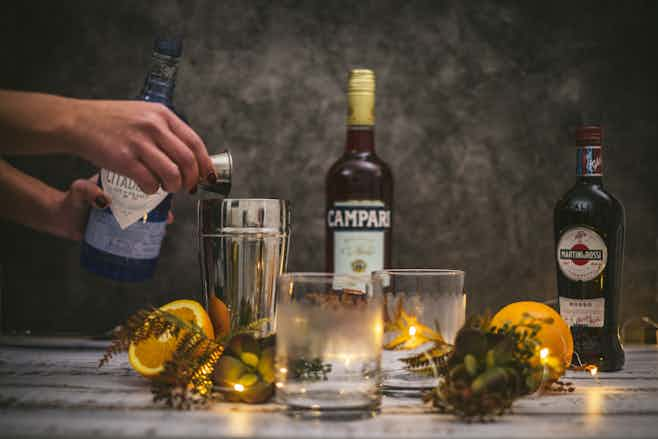 Negroni Sbagliato
This is Milan's famous cocktail that came into being when a bartender accidentally blended prosecco (instead of gin) with red vermouth and Campari. Today, it is recognised as the 'wrong negroni'.
Try this dish here: Bar Basso is the place to try out the original mishap. It is served in a wine glass with a fresh orange slice on the side.
Tips to visit Milan in March
---
The spring months (March-April) and autumn months (September-October) are the best time for honeymooners to visit Milan as it is an off season and couples can afford affordable honeymooning. The winter months are sure a blessing and months like May, October and November are also suitable as there is less crowd.
If you are a museum buff, beat the crowd and travel in tranquillity in the month of March, as the lines in the museums are much thinner than the peak seasons. You can beat the unnecessary tourist crowd and choose to spend a great amount of time at your place of interest.
The spring and autumn seasons in Milan, from March and early April, and October and November are the best seasons to enjoy the city's weather. It can be slightly rainy too, but you can always choose to visit indoor spaces like museums or restaurants during these times of the year.
Carry your travel essentials and carry enough layers to protect you from the cold.
It is likely to rain a few days in March, so make sure you have waterproofed shoes, raincoat and an umbrella with you.
FAQs
The best season to enjoy Milan's mild weather is during its spring and autumn season that ranges from March and early April, and October to November, respectively.
The temperature increases by 9°F and rarely falls below 42°F or exceeding 71°F. The daily low temperatures increase by 8°F.
We recommend you to spend at least 2 complete days in Milan to explore the main attractions as well as if you wish to have a relaxed time in the city without any hustle.
If you want to travel from Milan to Lake Como, just take the train that goes to Como Nord Lago and you will reach your destination within an hour.
Yes, Milan does experience an average rainfall in March that increases in the starting the month at 1.8 inches, when it rarely exceeds 4.0 inches, and ending the month at 2.6 inches.
Planning to Visit Milan in March?
---
Here are a few detailed guides on essentials in Milan that will help you plan your trip better.