The Moral Capital of Italy and one of the significant fashion capitals of the world, Milan is ensconced in the heart of the Po Basin of Northern Italy. This metropolitan city is not only a paradise for trendsetters, but also has a lot to offer in terms of art and culture.
Milan flaunts its legacy of art through its exemplary gothic architecture, museums, vintage art galleries, design studios, flagship stores for brands, and carefully preserved traditions which attract over six million tourists annually. Whether you want to feast on authentic Italian street food or simply gaze at the beguiling skyline, Milan has it all. So, when in Italy, dress sharp and hit the streets of Milan.
What makes Milan in January special?
---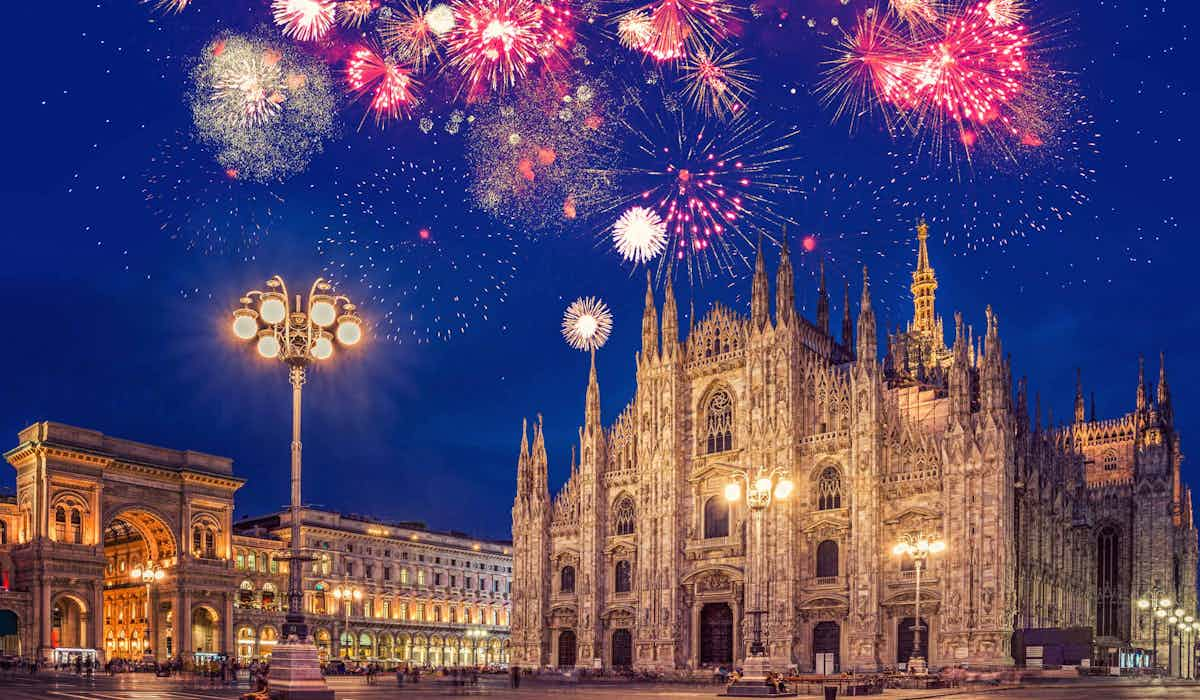 During January, the influx of tourists is considerably low, so the city is quieter during this time. Great deals and discounts are available on tickets, accommodations, and local souvenirs as this is off-peak season. The sartorial hub also sees some great clearance sales of 70% and 90% on clothes, shoes, and accessories by famous designers. One of the most awaited fashion shows, the Men's Fashion Week happens during January when fashion houses and designers present their autumn-winter collections, offering the perfect opportunity to upgrade your wardrobe.
Milan in January : Weather
---
January is biting cold as it is the middle of winter in Milan and the city witnesses very thin crowds. The temperature ranges between 3°C with highs to 7°C throughout January and at times drops to -1°C. Snowstorms are common and the weather is quite unpredictable. It is rainy and foggy for most of the days in January and the average rainfall is 36mm, spread over 9 days.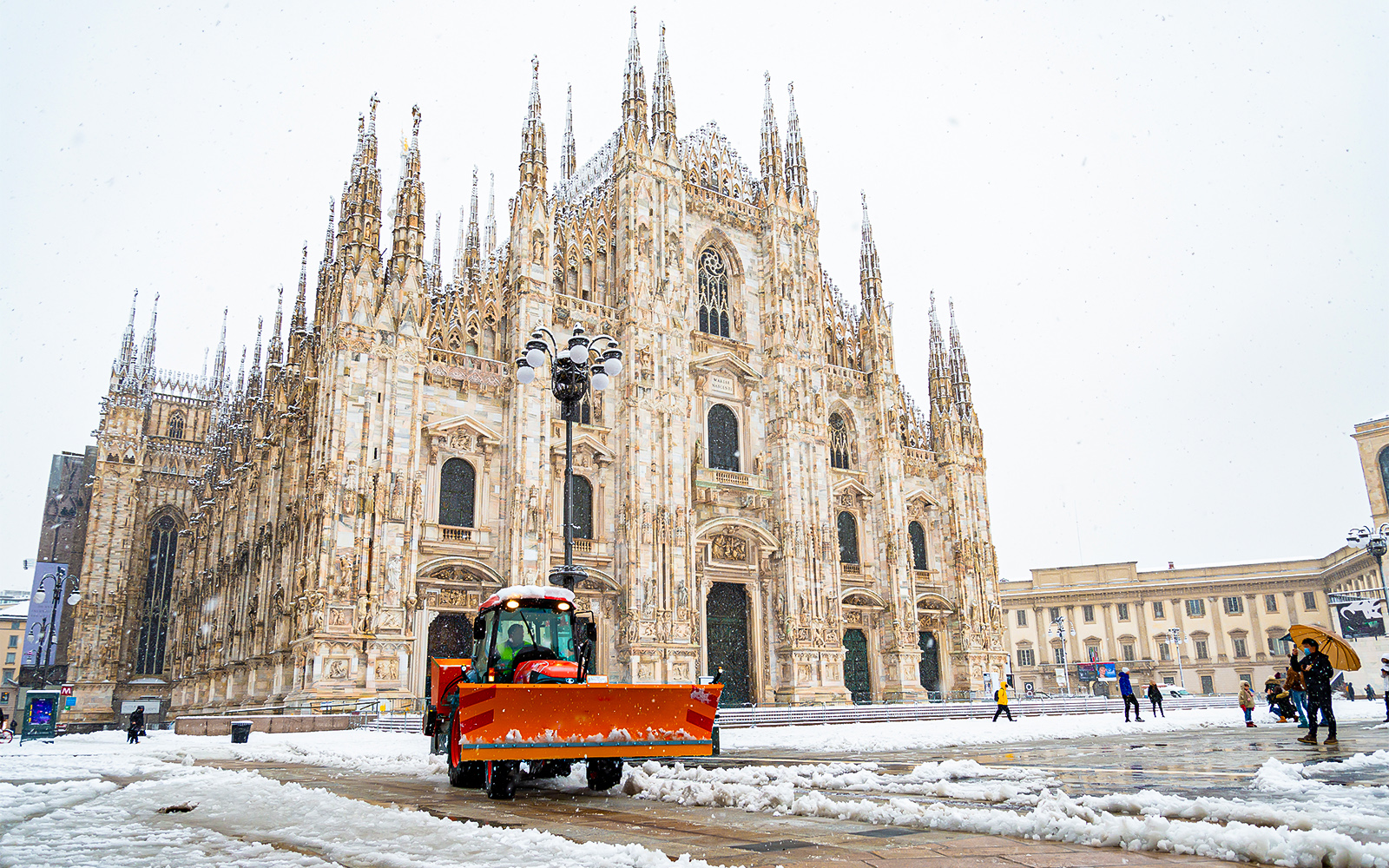 Must-Do in January
---
Milan is packed with historical delight and is the nerve center of fashion trends.
The Last Supper is a widely acclaimed mural and one the most celebrated work by Leonardo da Vinci. It depicts a scene from the Last Supper of Jesus with his disciples. The Last Supper is safely housed at the Convent of Santa Maria Delle Grazie in Milan. This masterpiece was made in 1494 and 1498 and has been preserved over the years with great care. It is a living example of Leonardo da Vinci's mastery. Visitors are allowed in groups of 35 people for a period of 15 minutes to see the painting.
General Timings: Tuesday to Saturday, 8:15 AM. to 7 PM. On Sundays, 2 PM. to 7 PM.
Last Admission: 6:45 PM.
Days Closed: Mondays, 1st January, and 25th December
Milan is dotted with imposing Gothic architecture and Duomo Milan is one such fine example. The Duomo di Milano is the third-largest church in the world and narrates a story of faith and art spanning over six centuries. With over 135 towers, massive 3,400 statues, sacred relics, adornments, and tapestries, this is a major attraction in Milan.
January Timings
Daily- 9 am to 7 pm

National Museum of Science and Technology Leonardo da Vinci
This is the largest museum of science and technology in Italy and is dedicated to Leonardo da Vinci, the greatest painter, and scientist. Various interactive workshops, exhibitions, and displays submarine Toti, the brigantine schooner Ebe, the catamaran AC72 Luna Rossa, the ocean liner Conte Biancamano, the space launcher Vega and the only Moon fragment visible in Italy are hosted here.
January Timings
Tuesday - Friday: 10 am to 6 pm
Saturday and Sunday: 10 am to 7 pm
Day trip from Milan to Lake Como
If you want to marvel at nature and a bewitching view then you must take a tour from Milan to Lake Como. The scenic gardens, artsy towns, beautiful restaurants, and the crystal-clear waters of the third largest lake in Italy, Lake Como is enticing. This destination is power packed with activities from hiking up the densely forested mountains to chilling near the shores.
Leonardo's Vinyard was gifted by the Duke of Milan, Ludovico Maria Sforza to Leonardo da Vinci in 1498. The vineyard is a fascinating place to visit for all art lovers as it boasts of Renaissance art. The tour of Leonardo's Vineyard includes the Casa degli Atellani, the Zodiac Hall, the Sala del Luini, the Sala dello Scalone, and the study of Ettore Conti.
September Timings
Open from Tuesday to Sunday, 9 AM to 6 PM
Entry closes at 5:30 PM
This archaic, medieval fortification served as a depot for weapons, and military barracks over the years and today is home to several museums of Milanese origin, including the Ancient Art Museum, the Pietà Rondanini-Michelangelo Museum, and the Museum of Wooden Sculptures.
January Timings
Sunday 7 am to 7 pm
Closed- Mondays, 25th December, 1st January, 1st May
Milan in January : Events to look out for
---
The cold and the snow during the month do not stop people from celebrating the festivals and events that fall in the month of January. Moreover, with small crowds, it is easier to enjoy parades and processions at ease.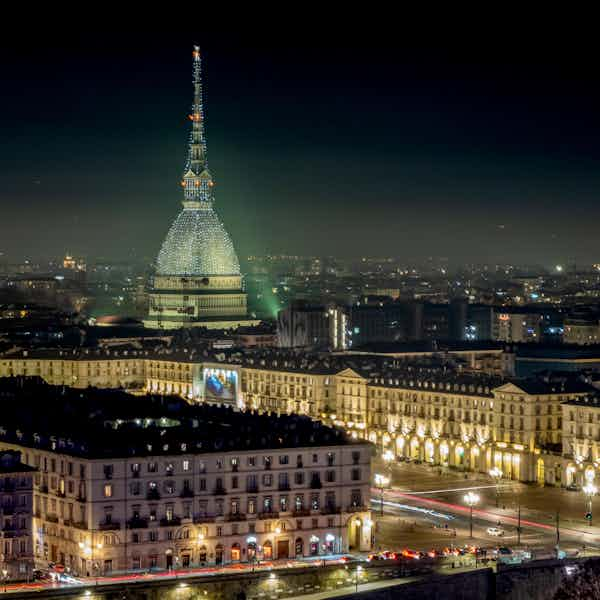 New Year's Day
January 1, 2023
In Italy, the first day of the year is a national holiday and Milanese take the day off, and celebrate to their heart's content as they welcome the new year with great enthusiasm. On this day shops, museums, and local eateries are closed and public transports are also limited. As people meet their friends and families and feast together, the Milanese sky gets lit with beautiful fireworks.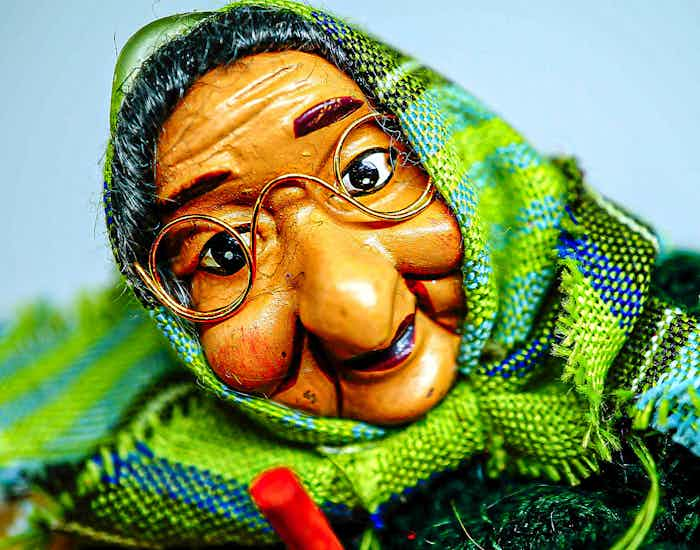 Epiphany and Befana
January 6, 2023
Epiphany is the 12th day of Christmas and a vibrant procession starts from the Duomo to the Sant'Eustorgio church where the relics of the three wise men (Three Kings) are held. The procession is a visual treat as artists dress the 3 Kings in colorful costumes, play traditional music and fill the streets of Milan with joy and merriment. It is also believed that, on this very day, La Befana, a good witch brings gifts for children. It is also observed as a national holiday.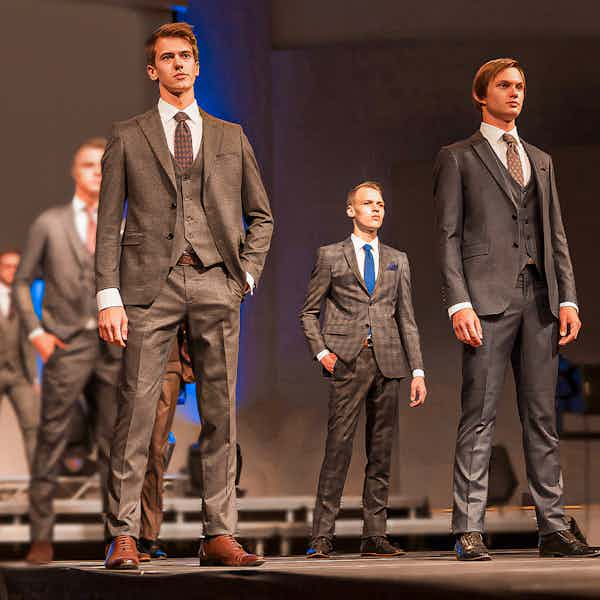 Men's Fashion Week (Milano Moda Uomo)
Mid January
Milano Moda Uomo or Men's Fashion Week is the leading and most iconic men's fashion event in Milan which showcases the upcoming fall/winter collections for men designed by famous designers from over the world. The fashion capital of Italy has fashion weeks in January, February, June, and September every year during which trends are set and the world follows.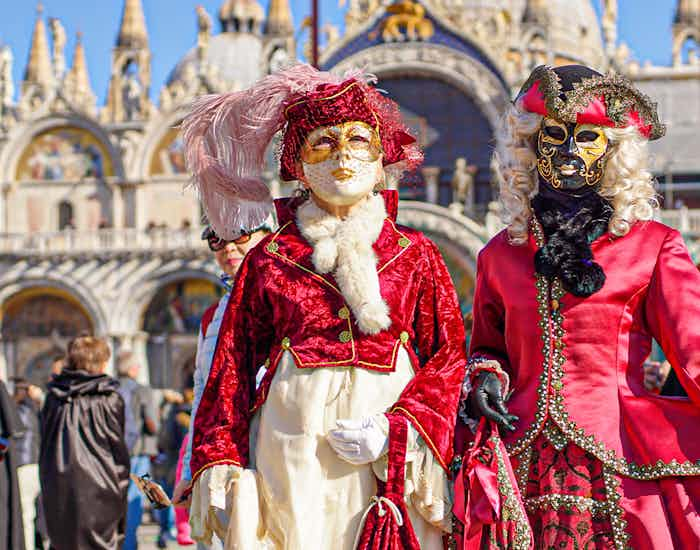 Carnevale and the Beginning of Lent
Late January
On the first Saturday of Lent, a Carnevale or parade takes place around the Duomo where men and women wear costumes, bands play traditional music, and flag bearers, floats, and chariots pass through the city.
Milan in January : 2-day Itinerary
---
Check out our handmade itinerary guide to spend 2 days in Milan to plan your trip efficiently.
Milan in January : Essentials
---
Milan Weather in January
Snow, rain, and fog are no surprises during January in the city. January is the coldest month of the year and the average temperature ranges between 3°C to 7°C throughout January. At times the temperatures drop to -1°C, below freezing and the days are shorter. The cold is at times accompanied by rain and fog which add to the discomfort and restrict activities. The average Precipitation is 64.3 mm.
Where to stay
In Milan, you will be spoilt for choice when it comes to choosing where to stay. From luxury to budget-friendly hotels, you will find it all. Also, as January is not a peak season, great deals and discounts are available on accommodation.
Luxury- Armani Hotel Milano, located in the heart of the city is one of the finest and most luxurious hotels in Milan. Other luxury hotels include Bulgaria Hotel Milano and Mandarin Oriental Milan
Some excellent boutique hotels are Aethos and Senato .
If you are on a shoestring budget then some of the pocket-friendly options include Biocity, Babila Hostel, and Regina.
What to Pack for Milan in January
Agreed, Milan is all about fashion but do keep the weather in mind when packing your bags. To combat the cold and explore Milan comfortably, do not zip up your suitcase without fleece jackets, woolen pants, thermals, sweaters, a scarf, gloves, waterproof boots, waterproof jackets, and an umbrella for the rain. Also, carry a good camera and a pair of walking shoes so that you can comfortably explore the city on foot.
Getting Around Milan in January
Milan is the busiest Italian city and public transport is mostly preferred by people to avoid getting stuck in traffic. Buy a Milan City Pass to access all public transport.
Metro - The 4 Metro lines snake through the city and are the easiest and the most convenient way of transport. A single ticket is €2, a 24-hour ticket costs €7, a three-day ticket costs €12 while a pack of 10-trips is €18.
The Passante Railway- It runs through the suburbs and the tickets cost similar to the metro tickets. This is the quickest mode of traveling from one corner of the city to the other.
Trams- 18 tram lines operate. The iconic yellow trams run between 4m to 2 am, cost €2 a ticket, and are powered by ATM Milano where the timetables and updates can be checked.
Buses - Buses run between 5 am to 1 am and the price of tickets is quite nominal.
Taxi - You can hail a white taxi if you want to have a personal ride. This can be a little expensive with starting fare of €3.40 on weekdays and €5.60 on weekends.
Shared services - Sharing a bike, scooter or car is a cheaper option to travel and also saves the hassle of finding a parking area.
5 Seasonal Delicacies you cannot miss when in Milan during January
---
Treat your taste buds to the most delectable Milanese food.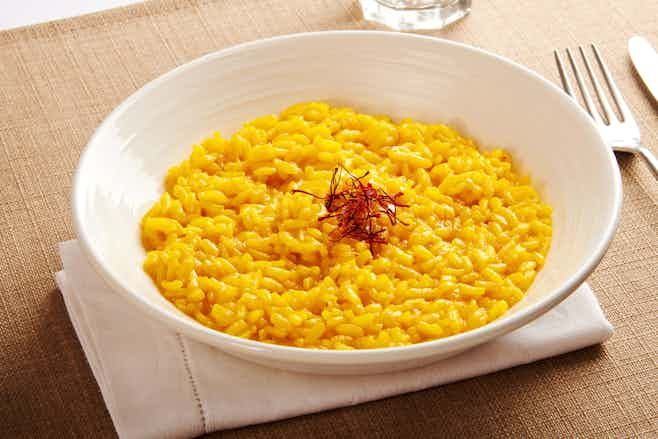 Risotto alla Milanese
Risotto Alla Milanese, the most beloved dish in Milan is a creamy starter, a classic of the Lombardy region. It has a golden tint that comes from the expensive saffron used to prepare this delicacy. Saffron is the main ingredient in the Risotto Alla Milanese which not only gives the dish a distinct color but also great flavor.
Recommended Restaurant: Ratana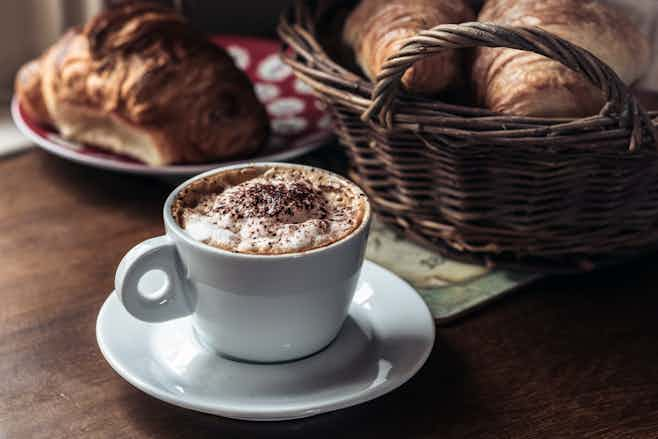 Barbajada
If we talk about beverages, Barbagliata or Barbajada is a traditional frothy drink that is, unfortunately, getting lost in Milan. This drink is made by whipping up equal portions of chocolate, coffee, milk some sugar, and finally topped with some whipped cream. It complements pastries and Panettone and is perfect for the winter.
Recommended Restaurant: Masuelli Restaurant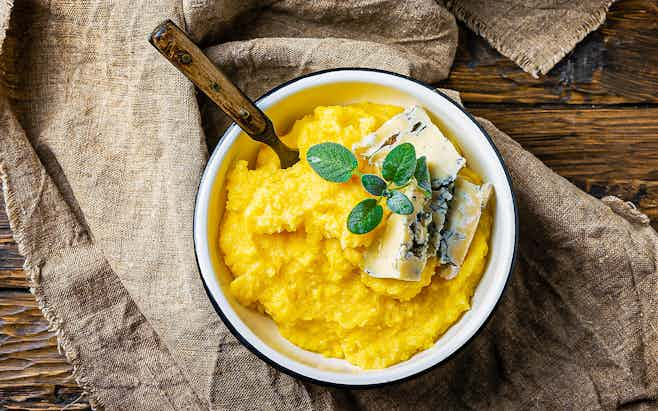 Polenta
A winter favorite, polenta is cornmeal that is prepared in a variety of ways. It can either be as fragile as pasta or as solid as a block. It is a staple food in Lombardy and is paired with minced meat, mushrooms, tomato sauce, and gorgonzola dolce, a local variety of blue cheese.
Recommended Restaurant: Masuelli Restaurant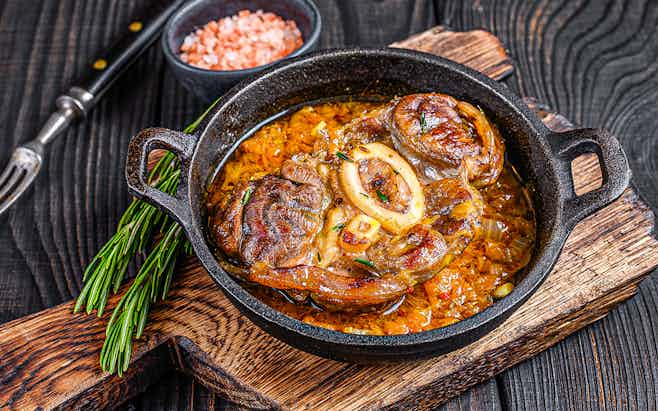 Ossobucco
Ossobucco means a hole in the bone and is best when served piping hot. This is another star dish during the Milanese winters. It is a dish made of braised veal shanks and gets its texture and creaminess from the marrow. The bone is slow-cooked for hours in wine with carrot, onion, and celery and served on top of polenta, garnished with gremolata.
Recommended Restaurant: Alessandro Bistrot della Pesa.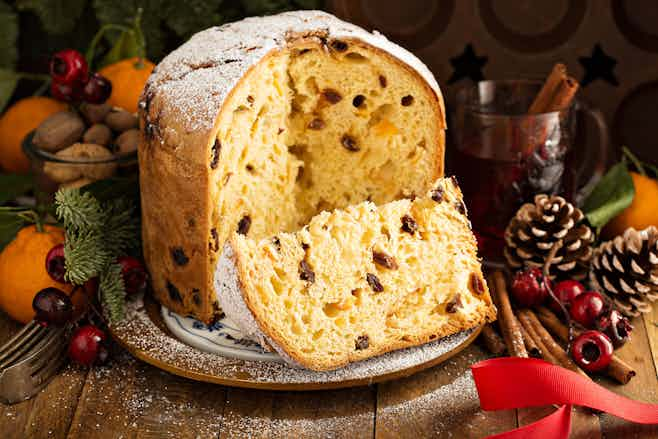 Panettone
Panettone is an authentic sweet bread stuffed with raisins and candied orange and lemon peels and is baked especially during Christmas. This festive bread is not too sweet and is often gifted to family and friends during the holiday season. During winter Panettone is savored with hot chocolate, ice cream, or eggnog.
Recommended Restaurant: Martesana
8 insider tips to make your visit to Milan in January special.
---
Shop for souvenirs, and handicrafts and sample local food in Milan's Trentino Christmas market at a discounted price.
Aboard the Bernina Express or "little red train" that makes an excursion from Milan to the Swiss Alps and enjoy the enticing Alpine view.
Do not miss climbing up to the Duomo Terrace to get a panoramic view of the 135 spires and see the city snow-clad.
In January, new spring fashions arrive and winter sales take place. Grab the first mover advantage, and be there on the first days of the sale to get the best deals. You can even queue up in front of the expensive designer boutiques in the Quadrilatero Della Moda.
Every first Sunday of January, Castello Sforzesco offers free admission to the Museums for all visitors.
Although it is less crowded in January, it is best to book your tickets to different museums and attractions in advance to skip long queues at the ticket counters.
Guided tours pinch the pocket a bit but are worth it if you want to understand the city in detail.
Wear comfortable shoes to walk the cobbled stone streets of Milan comfortably.
FAQs
January is not a peak tourist season so the crowds are thinner and great deals are available on accommodation and local souvenirs. Also, the world's biggest fashion show takes place during January i.e., Men's Fashion Week (Milano Moda Uomo). So, definitely a good time to visit.
The cheapest and simplest way to get to Lake Como is by train which takes about an hour. The bus ride from Milan to Lake Como takes around 40 to 50-minute. Car rentals are available at the airport.
The cheapest and simplest way to get to Lake Como is by train which takes about an hour. The bus ride from Milan to Lake Como takes around 40 to 50-minute. Car rentals are available at the airport.
Milan sees an average rainfall of 36mm, spread over 8-9 damp days with a 21% chance of a rainy day. The weather is snowy, cloudy, and foggy at this time of year.
The thriving metropolitan city gets quieter during January as the crowds are lesser during this month.
Planning to Visit Milan in January?
---
Here are a few detailed guides on essentials in Milan that will help you plan your trip better.