If you're looking for a cultural escape, Milan is the perfect destination. This fashion-forward city is home to some of the world's best museums, art galleries, and architectural landmarks. From the iconic Duomo to the glamorous Via Montenapoleone, there's no shortage of sights to see in Milan. And of course, no visit to Milan would be complete without indulging in some of the city's renowned shopping and cuisine.

Whether you're a history buff or a shopaholic, you'll find plenty to love in Milan!
What makes Milan in September Special?
---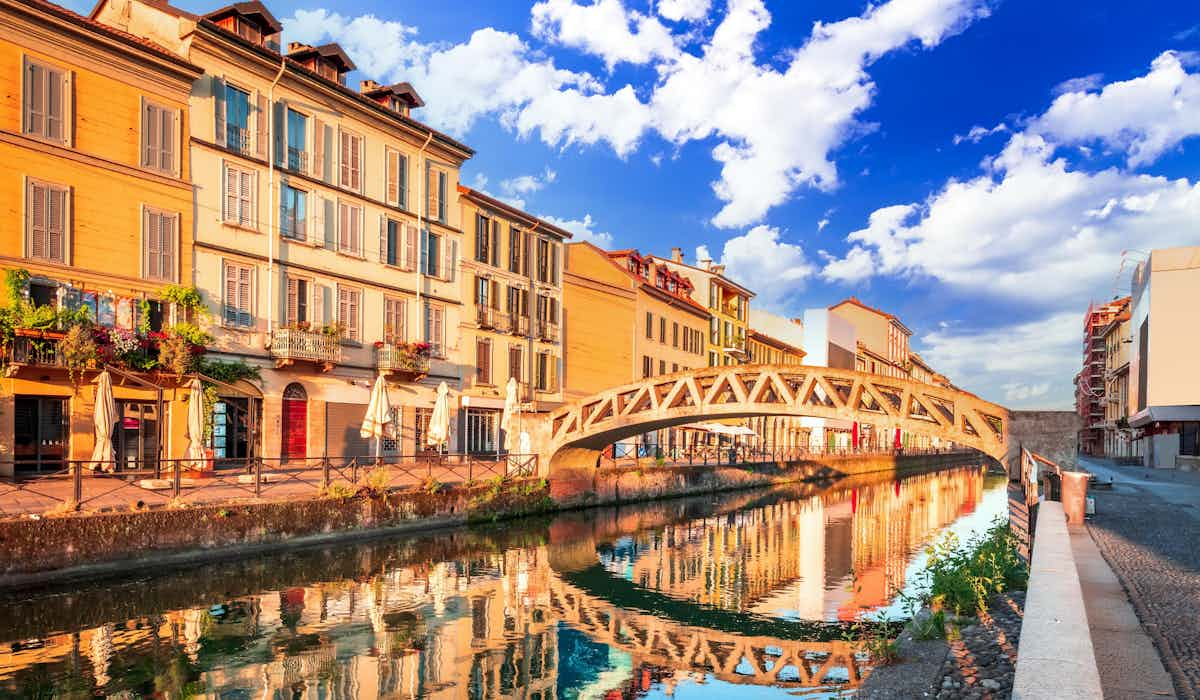 The perfect number: Since June, July and August are considered a part of the 'peak' tourist season, September is the perfect time to visit Milan if you're looking to avoid crowds. Given that September is preceded by months of high tourist footfalls, you can expect September to be relatively more peaceful and chilled out since most tourists have left the city.
Wonder weather: One of the best times to visit Milan is in September. The weather is warm and pleasant, and the city is less crowded than during the peak tourist season.
Same experiences at lower costs: Another great reason for visiting Milan in September is that the prices of hotels and everything else are less than the other months. This is directly tied to the fact that September is a shoulder season and that reflects in the prices of accommodation, food, and even airfare. If you're looking for a budget trip, September could be a great choice.
Museums Reopen: This time of year also offers many opportunities to enjoy Milan's cultural heritage. The iconic Teatro alla Scala opera house reopens its second season in September after a summer break, and the city's museums and art galleries host several of special exhibitions.
Milan in September : Weather
---
September is a great time to visit Milan, as the weather is typically mild and pleasant. The average high temperature during September is 24 degrees Celsius (75.2 degrees Fahrenheit), while the average low temperature is 16 degrees Celsius (60.8 degrees Fahrenheit). precipitation is relatively uncommon during this month, with an average of only 6 days of rain per month. However, visitors should still be prepared for the occasional shower. Overall, September is a great month to enjoy all that Milan has to offer, from its world-renowned museums and art galleries to its stylish shops and cafes.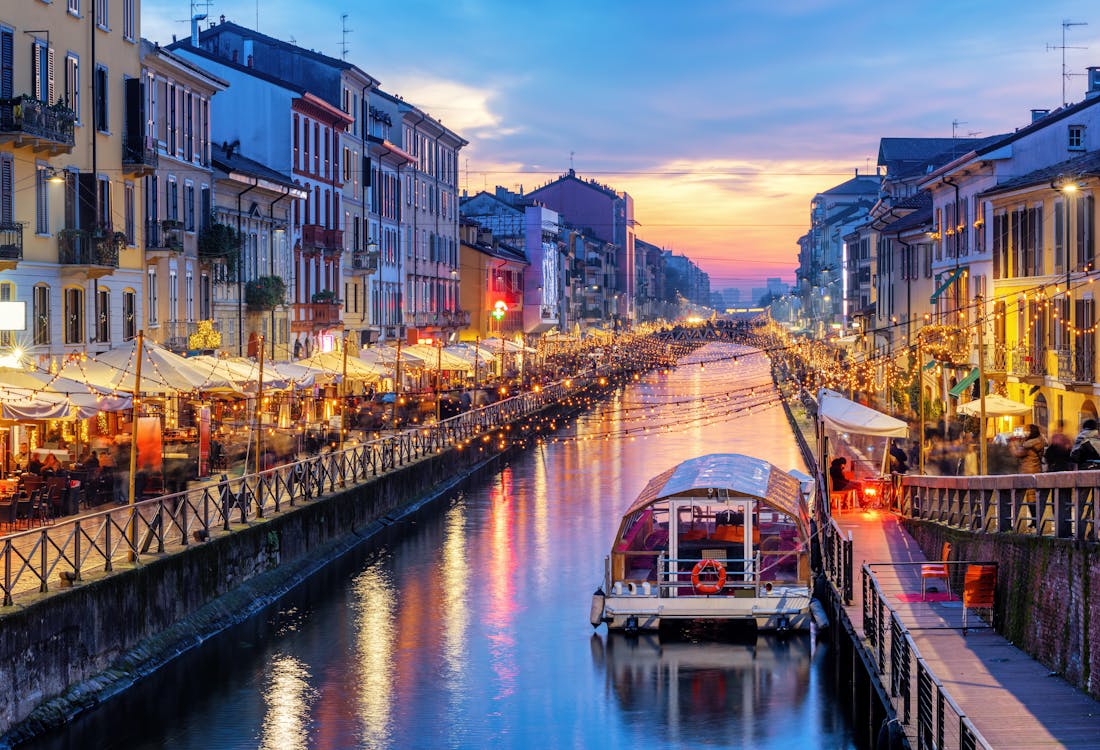 Milan in September : Top Experiences
---
The Duomo di Milano is a Gothic cathedral located in the city of Milan, Italy. It is the largest cathedral in Italy and the fifth largest in the world. Construction on the Duomo began in 1386 and was not completed until centuries later, in 1965. The exterior of the cathedral is decorated with numerous statues and sculptures, as well as over 3,000 spires. Inside, the Duomo is equally impressive, with a vast interior space that is filled with beautiful artwork and stained glass windows. Visitors to Milan often make a point to tour the Duomo, as it is one of the most iconic and recognizable landmarks in the city.
September Timings
Open every day from 9 AM - 7 PM
Ticket counters close at 6 PM
The Sforza Castle in Milan is a magnificent example of Renaissance architecture. Built in the 15th century, it was the seat of the powerful Sforza family for over 200 years. Today, it houses several museums and art galleries, and is one of the most popular tourist destinations in Italy. The castle complex consists of several buildings, including the main keep, which towers over the cityscape. The keep is surrounded by a moat which was once used to defend the castle from invading armies. Inside the keep, visitors can admire the opulent chambers of the Duke and Duchess, as well as the grandiose banquet hall where lavish parties were once held. The Sforza Castle is a truly remarkable example of Renaissance architecture, and is well worth a visit for anyone interested in this period of history.
September Timings
Depends on chosen tour
Leonardo Da Vinci's vineyard
Visit Leonardo Da Vinci's vineyard, from where you can take a sip of Leonardo's wine and take a stroll. The 16-row vineyard was gifted to him by the Ludovico "Il Moro" Duke of Milan in 1498 after the completion of the Last Supper painting which the Duke summoned in 1495.
However, Il Moro was imprisoned by the King of France's troops in 1500, Da Vinci had to leave Milan. When the French later confiscated the Vineyard, Da Vinci takes it back. On his death bed, he left part of it to Gian Giacomo 'Salaì' Caprotti, his pupil, and another part to his servant.
September Timings
Open from Tuesday to Sunday, 9 AM to 6 PM
Entry closes at 5:30 PM
The Last Supper is a painting by Leonardo da Vinci that depicts the final meal shared by Jesus and his disciples before his crucifixion. The painting is located in the refectory of the Santa Maria delle Grazie church in Milan, Italy. Today, the Last Supper is an iconic work of art that continues to fascinate and inspire people from all over the world.
If you're looking to get a behind-the-scenes look at one of the world's most iconic paintings, the Last Supper Tour in Milan is the best bet. Visitors on this tour will also get to see the refectory where it is housed, as well as Leonardo da Vinci's workshop. In addition, guests will learn about the painting's fascinating history and symbolism. With only 25 spots available per day, this tour is a rare opportunity to get an up-close look at one of the most famous paintings in the world.
September Timings
Tours typically start from 9 AM – 7 PM, Tuesday to Sunday.
However, timings are subject to change here.
Via Montenapoleone is one of the most famous streets in Milan, Italy. It is known for its high-end shopping and is home to some of the most prestigious fashion houses in the world. The street is also a popular destination for tourists, who come to window shop or take in the glamorous atmosphere. While Via Montenapoleone may be best known for its designer boutiques, there are also a number of other businesses that call the street home, including jewelry stores, art galleries, and cafes. whatever your reason for visiting Via Montenapoleone, it is sure to be an unforgettable experience.
La Scala is an opera house in Milan, Italy. The theatre was inaugurated on 3 August 1778 and was originally known as the Nuovo Regio Ducale Teatro alla Scala. The premiere performance was Antonio Salieri's Europa riconosciuta. Most of Italy's greatest operatic artists, and many of the finest singers from around the world, have appeared at La Scala during the past 200 years. Today, La Scala is regarded as one of the leading opera and ballet theatres in the world and is home to the La Scala Theatre Chorus, La Scala Theatre Ballet and La Scala Theatre Orchestra. The theatre also has an associate school, known as the La Scala Theatre Academy, which offers training in music, dance, stagecraft and related subjects.
September Timings
Open Daily from 9.30 AM – 5:30 PM
However timings are subject to change.
Experience Food and Wine on Ancient Canals
Italy is renowned for its delicious food and fine wine, and there is no better place to enjoy these delights than in Milan. Visitors can explore the city's ancient canals while sampling some of the best cuisine and wine that Italy has to offer. The Milan Food and Wine Experience is a great way to learn about the local culture and cuisine, as well as sample some of the finest wines in the country. Attendees will also have a guided walking tour of the city's canals along the way.
Milan in September : Top Experiences
---
Milan Fashion Week Spring 2023
September 19 – September 25, 2023
Milan Fashion Week is one of the most highly anticipated events in the fashion industry. Held twice a year, in February and September, it is one of the "Big Four" fashion weeks, along with Paris, London, and New York. From the latest street style trends to Haute Couture gowns, the Italian city is always ahead of the curve when it comes to fashion.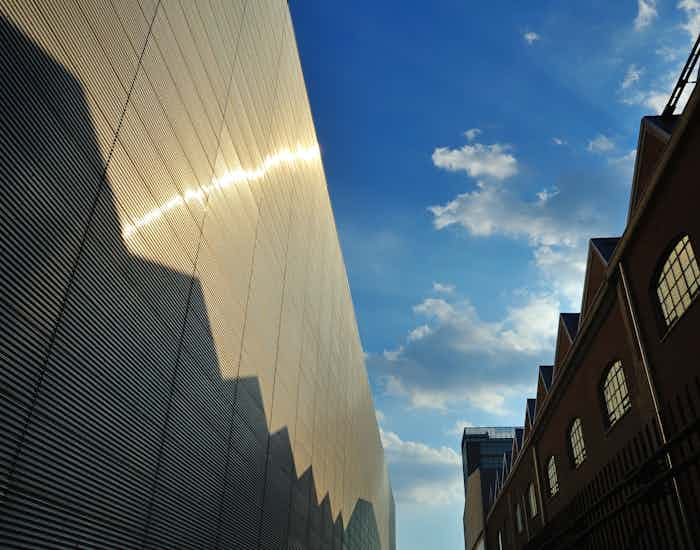 Hangar Bicocca 2023
September 14, 2023 - January 14, 2023
HangarBicocca is an art space that was first converted into an art gallery in 2004 and has since been used to host a variety of exhibitions and events. This year's theme is 'Reincarnation Of Shadows' by Thao Nguyen Phan. Her work seamlessly weaves in elements from literature, philosophy, and everyday life, crafting an ethereal imagery addressing socio-environmental changes linked to natural resource exploitation.
Milan in September : 3-day Itinerary
---
Milan in September : Essentials
---
Milan Weather in September
The weather in Milan in September is usually mild, with average temperatures ranging from 20-24 degrees Celsius.The weather is still warm and the city is bustling with energy as locals return from their summer holidays. However, the city can also experience occasional showers. Rainfall is more likely towards the end of the month. Despite the risk of rain, September is generally a good time to visit Milan, as the crowds from tourist season have thinned out and you can enjoy the city's famed fashion and architecture without having to fight your way through throngs of people.
Milan Accommodation In September
If you're looking for accommodation in Milan in September, you have a few different options. You can stay in a hotel, an apartment, or a hostel. Hotel prices vary depending on the location and amenities, but you can expect to pay around €100 per night for a basic room. Airbnbs are also available, and the average price for an apartment rental is €80 per night. If you're on a budget, hostels are a good option, with prices starting at around €20 per night. No matter which type of accommodation you choose, be sure to book early, as September is a popular month for tourists.
What to Pack for Milan in September
If you're planning a trip to Milan next month, here are a few items to pack in your suitcase.

First, be sure to bring clothes that can be layered. The mornings and evenings can be cool, so a light jacket or sweater will come in handy. In addition, pack comfortable shoes that can be easily slipped on and off when exploring the city's many museums and churches. Carry an umbrella for the occasional showers. Milan is also home to a number of upscale restaurants, so it's a good idea to pack at least one nice outfit for dinner. Finally, don't forget to pack your camera! With its stunning architecture and lively streets, Milan is an endlessly photogenic city.
Getting Around Milan in September
Milan is Italy's second-largest city, and it is home to a complex and well-developed transportation system. The best way to get around Milan is by public transportation, as the city is well served by buses, trains, and trams, as well as rail, the Milan S line. Visitors can purchase tickets for individual rides or day passes that allow unlimited travel. In addition, Milan's central location makes it easy to reach by car from many parts of Italy and Europe. Another option for getting around Milan is to rent a bicycle, as there are many dedicated bike lanes throughout the city. You can borrow one from any of the BikeMI stations around the city. Cycling is a great way to see the city, and it's also a good way to get some exercise. Finally, visitors can also hail taxis or use ride-hailing services like Uber to get around Milan. However, these options can be more expensive than public transportation.
Milan in September : Seasonal Delicacies
---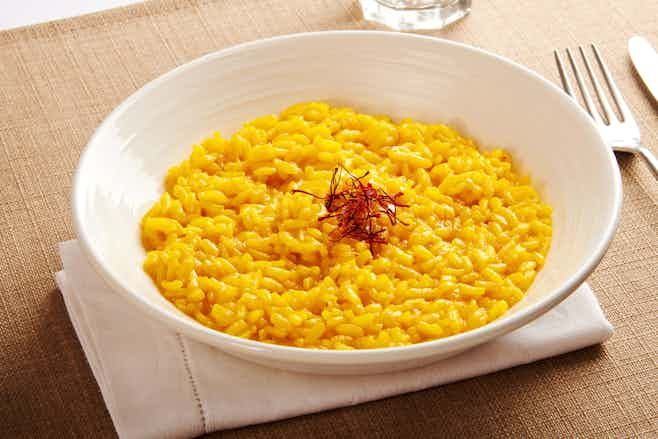 Risotto alla Milanese
A classic Italian dish, risotto alla milanese is a creamy rice dish that is flavored with saffron. Traditionally made with beef broth, the rice is cooked slowly in the broth, to which cooked onion are often added for flavor and it is combined with grated Parmesan cheese.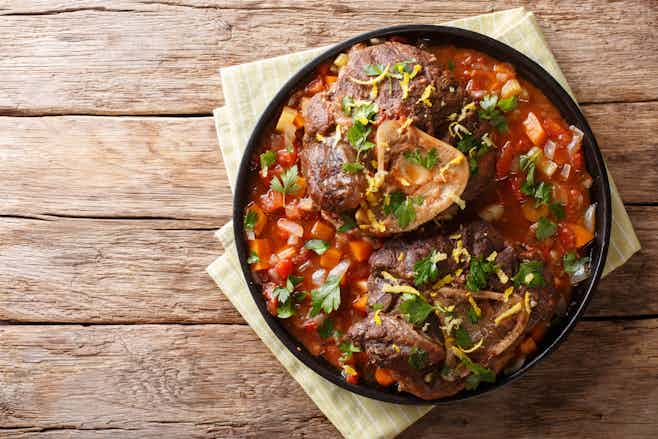 Ossobuco alla Milanese
Ossobuco alla milanese is a classic Italian dish made with veal shanks braised in white wine and broth. The meat is typically cooked until it is very tender, and the sauce is thickened with a little flour or cornstarch.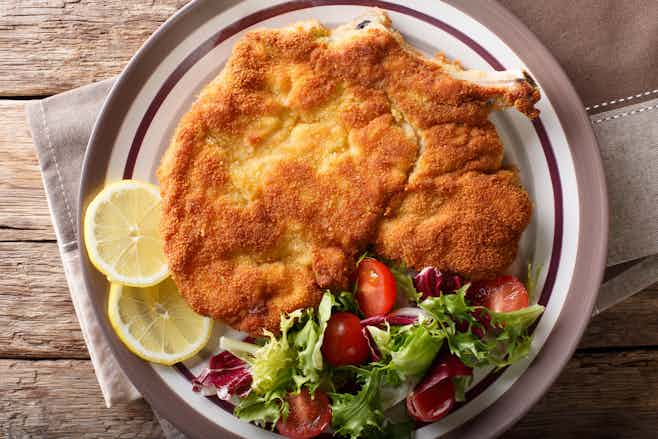 Cotoletta alla Milanese
Cotoletta alla Milanese is a dish of breaded veal cutlet that is fried in butter. The cutlets are usually served with a side of mashed potatoes, green beans, and a lemon wedge. This dish originated in Milan, Italy and is a popular menu item in Italian restaurants.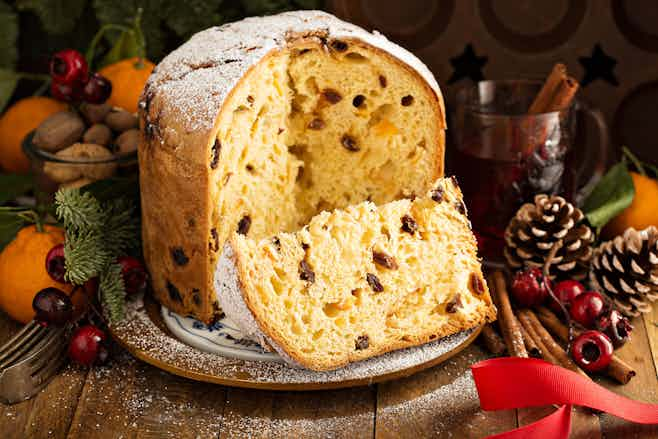 Panettone
This sweet bread is traditionally served during the holidays, but you can find it year-round in Milan. Make sure to try a slice with some coffee for a delicious treat.

Tips for Visiting Milan in September
---
Milan is a city that comes alive in September. The weather is cooling down from the hot summer months, making it more comfortable to explore the city's sights and attractions. And with fewer tourists in town, there's more opportunity to experience the true Italian lifestyle. Here are a few tips for visitors to Milan in September:
First, take advantage of the cooler weather by exploring some of Milan's outdoor attractions, such as the Duomo di Milano and the Sforza Castle. Both are beautiful examples of Gothic architecture, and their large courtyards provide a welcome respite from the hustle and bustle of the city.
Take some time to sample the local cuisine. September is the peak season for many of Milan's delicious dishes, such as risotto alla milanese and ossobuco alla milanese. There are plenty of excellent restaurants to choose from, so take your time and find one that suits your taste.
Make sure to visit some of Milan's world-famous fashion boutiques. Even if you're not in the market for new clothes, it's fun to window shop and see the latest designs from Italy's top designers. Just remember to dress casual - over-the-top outfits will stick out like a sore thumb!
Make your trip to Milan memorable by exploring the city by walking along the streets instead of taking a cab or bus. Experiencing the city vibes while seeing the sights is a great option.
While Milan in September might not be as crowded as July and August, it is always recommended that you book the skip the line tickets to not stand in the queues while visiting popular attractions in Milan , where crowds are expected almost all the time. You can also opt for guided combo tours that take you to all the important landmarks in the city and enlighten you about the city's rich past as well.
Planning to Visit Milan in September?
---
Here are a few detailed guides on essentials in Milan that will help you plan your trip better.