Milan, Italy's fashion capital is teeming with options to do, see and eat ; pulling in millions of tourists from around the world year round. Once you've climbed the roof of Milan's Duomo, elbowed your way through to get a peek of Leonardo Da Vinci's The Last Supper and tasted atleast 5 flavours of gelato from the umpteen street vendors around Milan, you can hop out of the city to experience a little more of the Italian country and culture. Milan is so beautifully located that you can visit the Swiss Alps or go to Venice from the city in just a day and be back by night! We have perfectly curated day trips from Milan that you can just plug and play, so choose your pick and waltz out of the city for a day.
9 Best Day Trips From Milan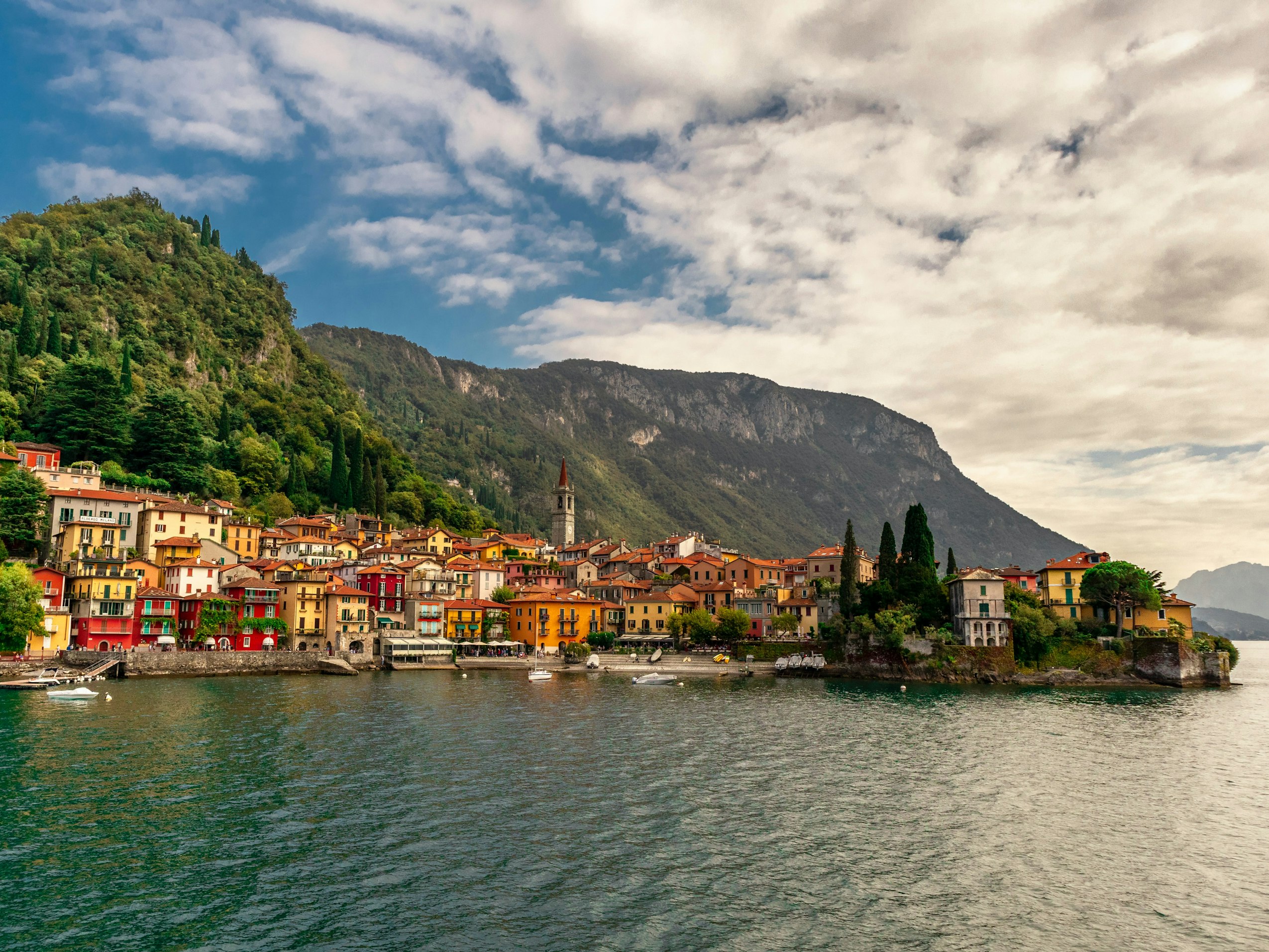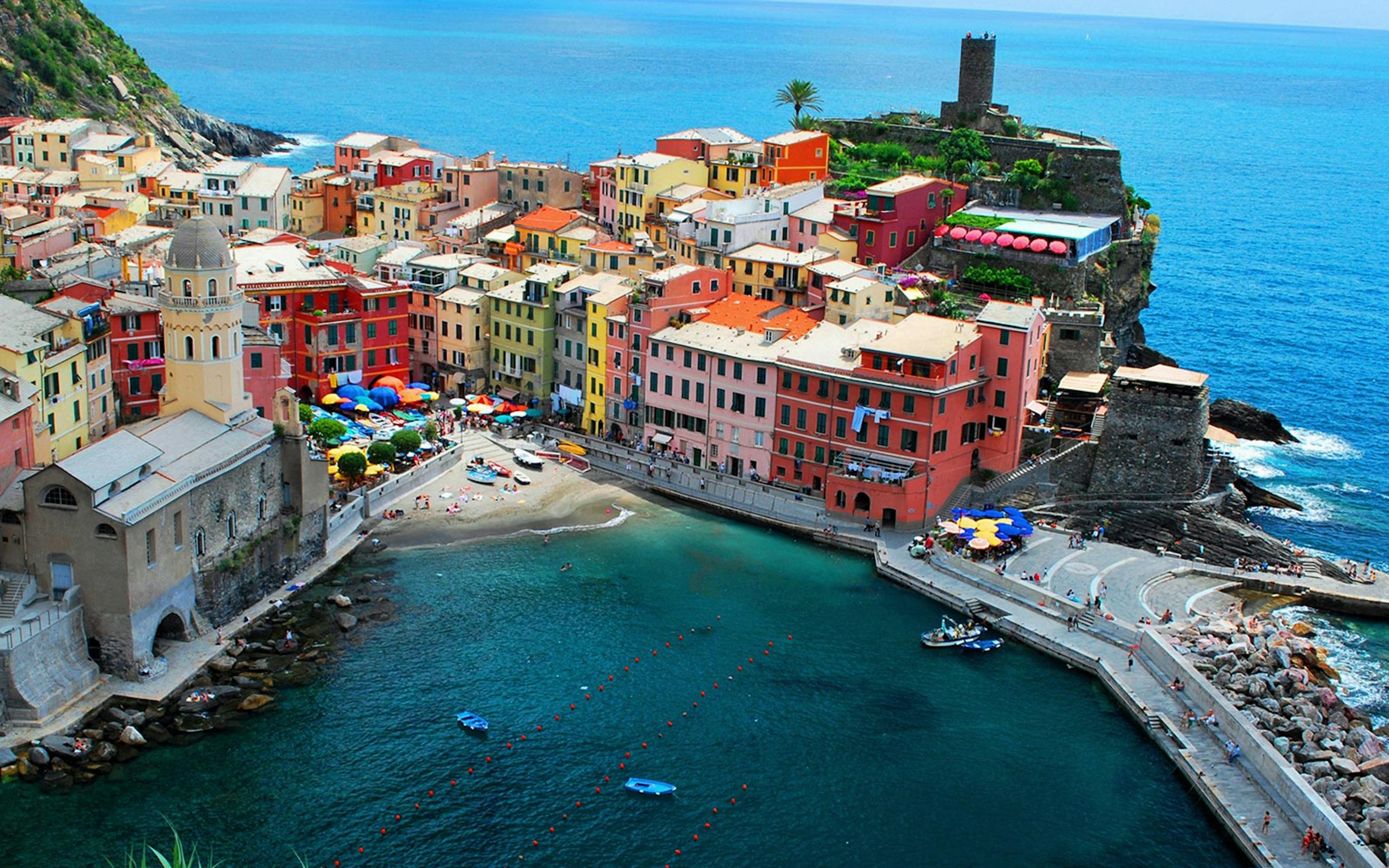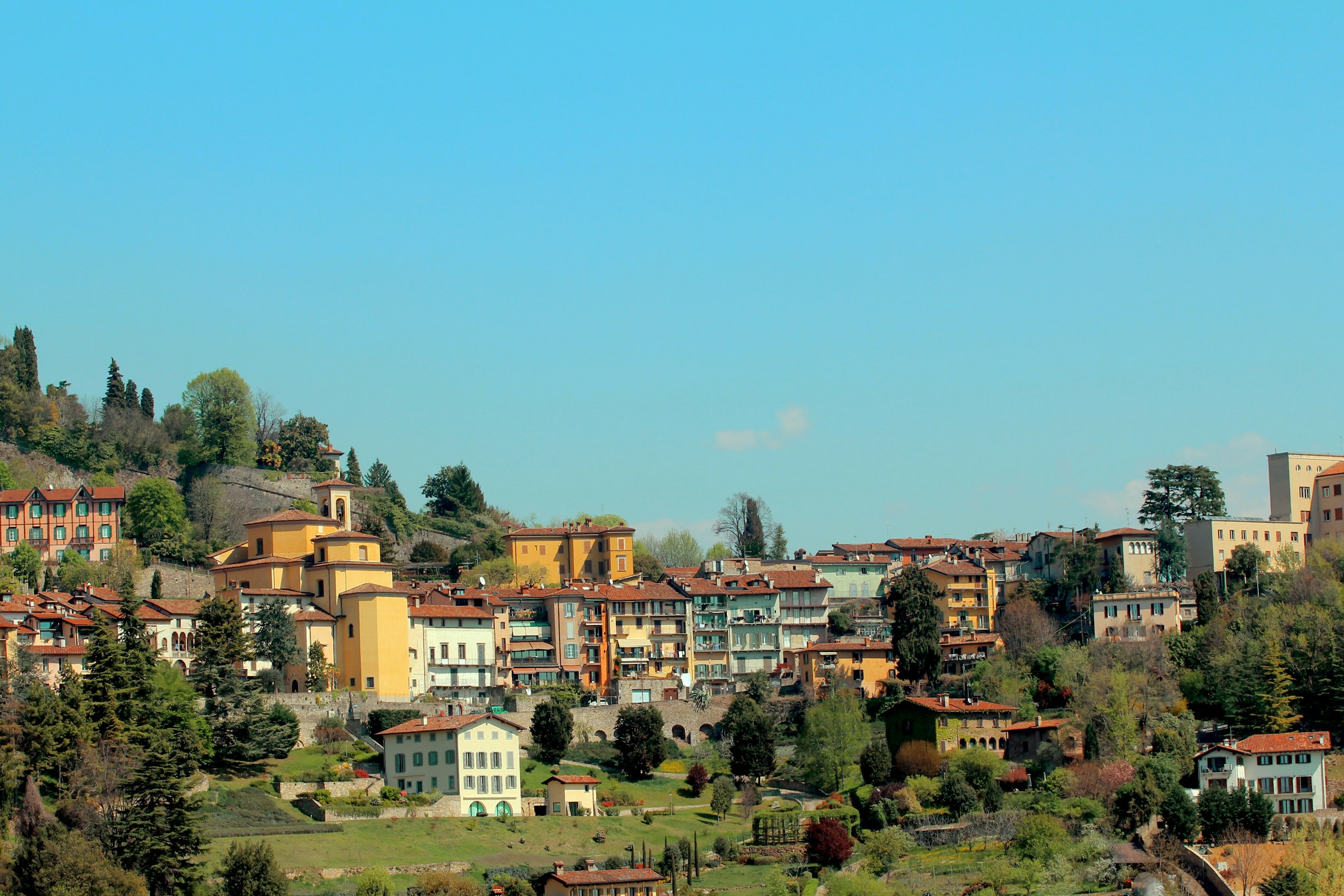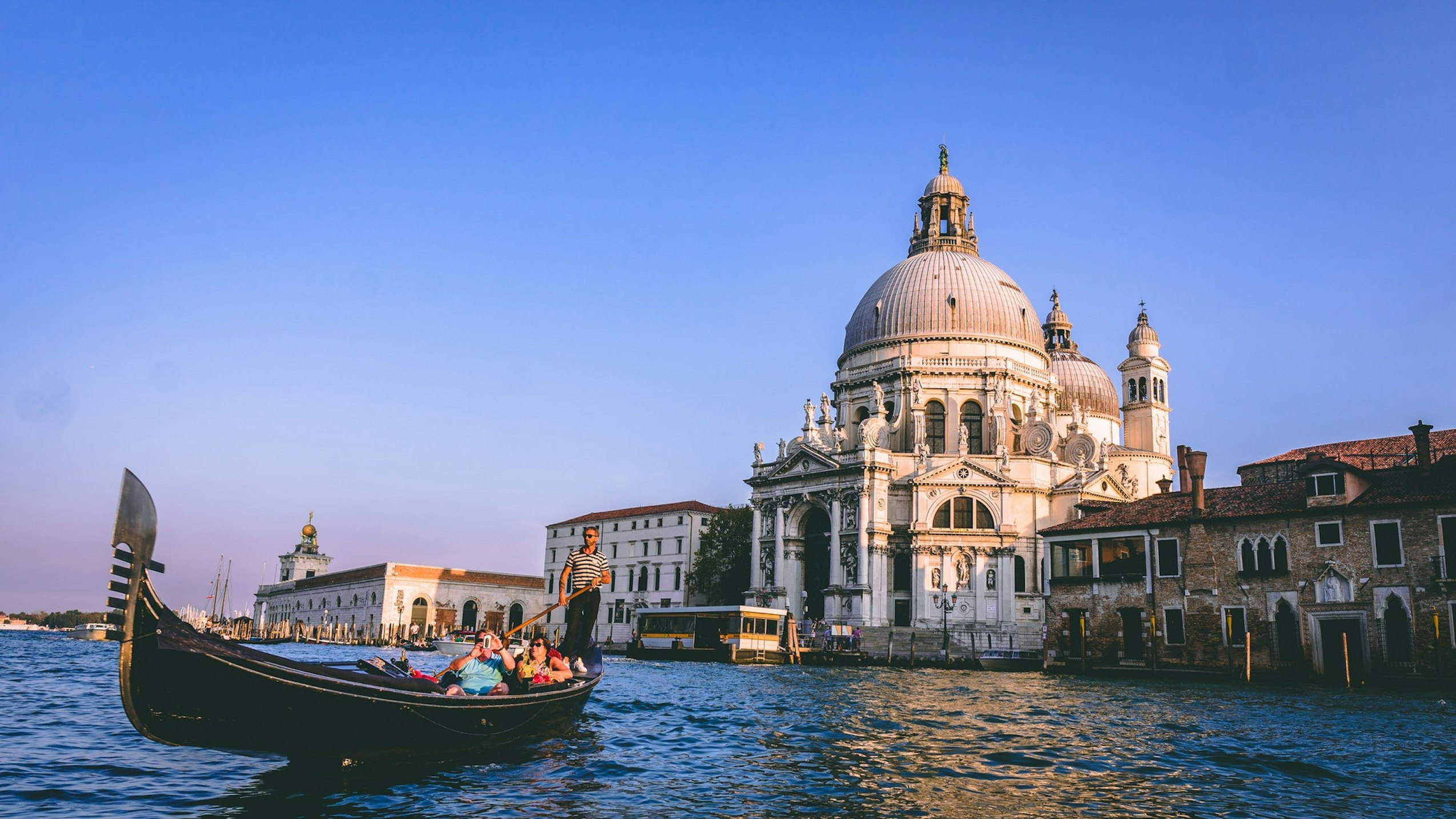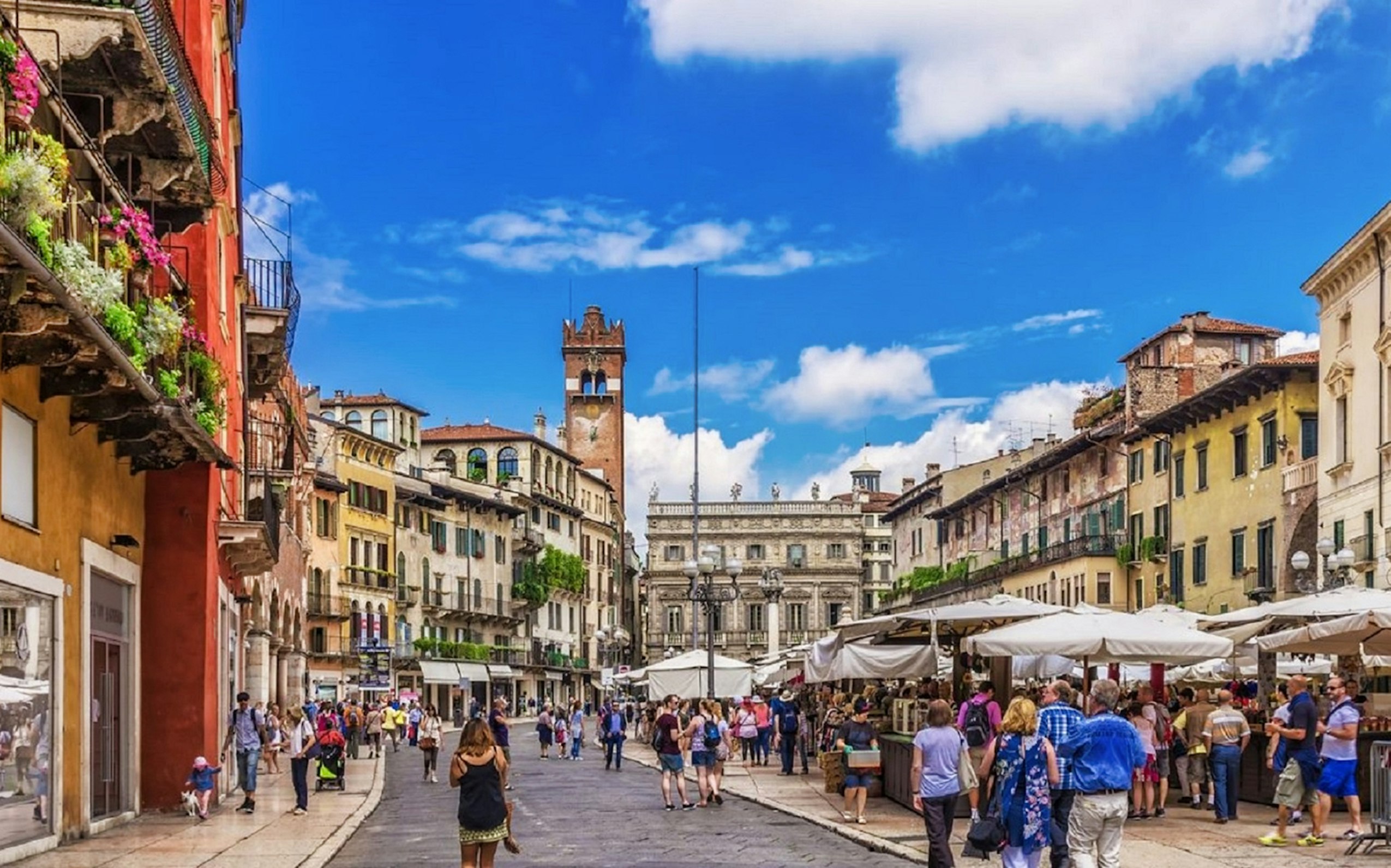 1

Lake Como
Day Trip From Milan
84.3 km
Distance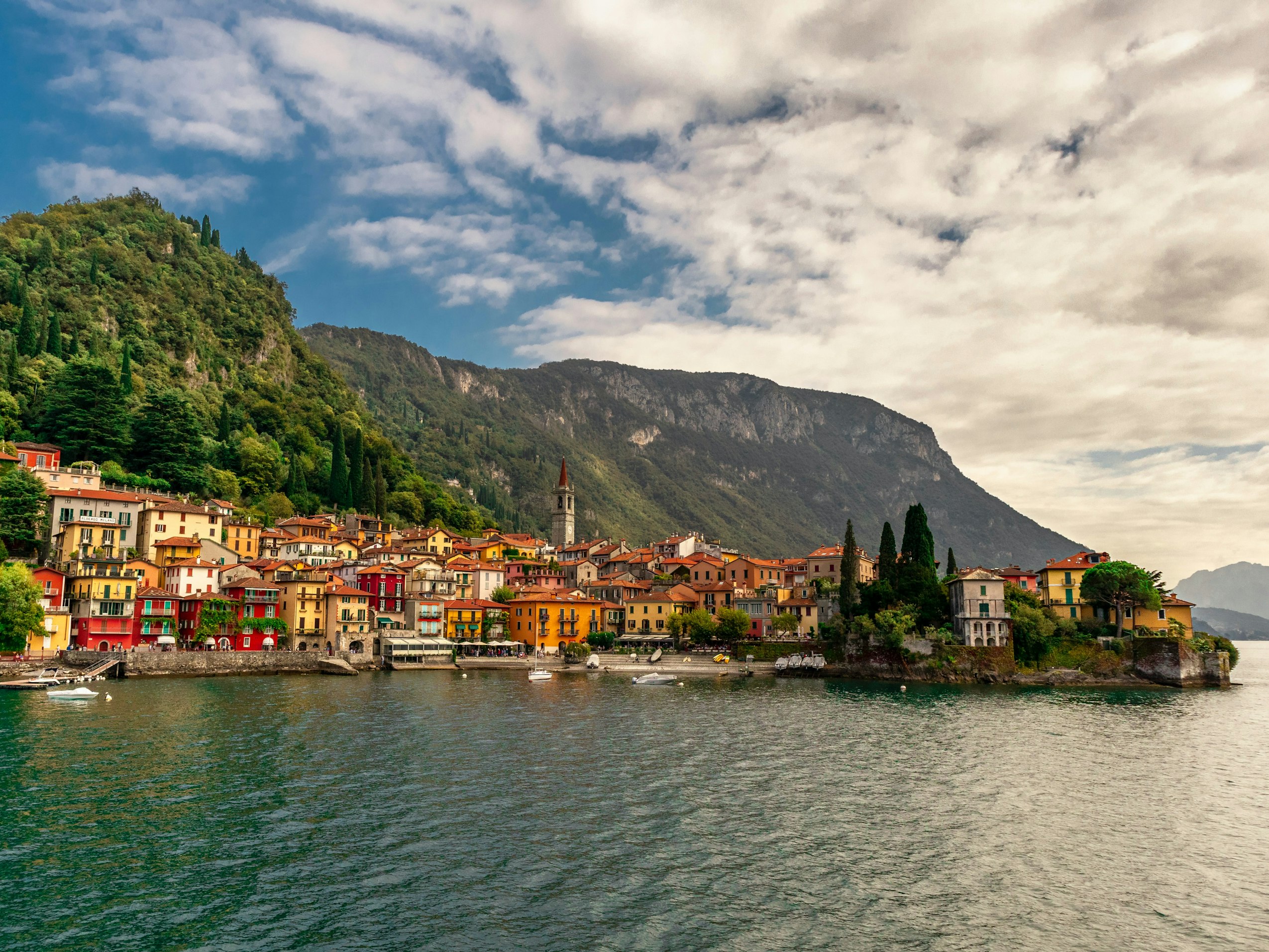 Sprawling foliage surrounded by the Rhaetian Alps, Lake Como is simply mesermising, hence urging a million to take a day trip from the chaos of Milan to Lake Como. Moreover, traveling from Milan to Como is a scenic ride, allowing you to consume the bucolic charm of Italy. Take a walk alongside Lake Como and discover charming villages on the fringes, all of which seems right out of a fairytale.
Best Time to Visit
March and November
Travel Time
1 hour 45 minutes
Como Duomo
Adorned in gothic and Romanesque architecture, the Como Duomo cathedral holds a rich history and culture surrounding the cathedral. Art enthusiasts can make the most of the late-gothic renaissance traces that are still visible at Como Duomo.
Villa Olmo
Set against the stunning backdrop of Lake Como, Villa Olmo is an iconic landmark of the city. This extravagant marvel was built in 1728 by the Odescalchi family, and example of top-notch Italianate architecture.
Sant' Abbondio Church
Located outside the walls of Como, Basilica di Sant'Abbondio was dedicated to Sant'Abbondio, former bishop of Como who was later buried in the premises. The church makes an excellent pilgrimage site for catholic travellers and a popular attraction for tourists from around the world.
Piazza Cavour
Buzzing with life and colours, Piazza Cavour is best known as the focal point of the city. Apart from looking out at the unperturbed views of the lake, you can be a part of several artisan fairs, concerts, ornate cafes as well as flea bazaars that are held here every now and then.
Lakefront
For a spectacular sunset over the pristine waters of Lake Como, there couldn't be a better place than the Lakefront. Admire the lush foliage on the Alps facing the lake and spend some quality time with nature.
By Train
There are three railway lines that connect Milan and the city of Como : Milano Cadorna - Como Nord Lago, Milano Centrale - Como S. Giovanni, Milano Porta Garibaldi - Como S. Giovanni. They all take roughly an hour and is the cheapest way to travel from Milan to Lake Como
By Car
Take the new A36 motorway (Pedemontana Lombarda) and continue for approximately 15 kilometers (9.3 miles). Turn right and take the A9 motorway toward Como/Chiasso. When you're driving on the A9, continue north until you reach the Como Centro exit.
2

Cinque Terre
Day Trip From Milan
246 km
Distance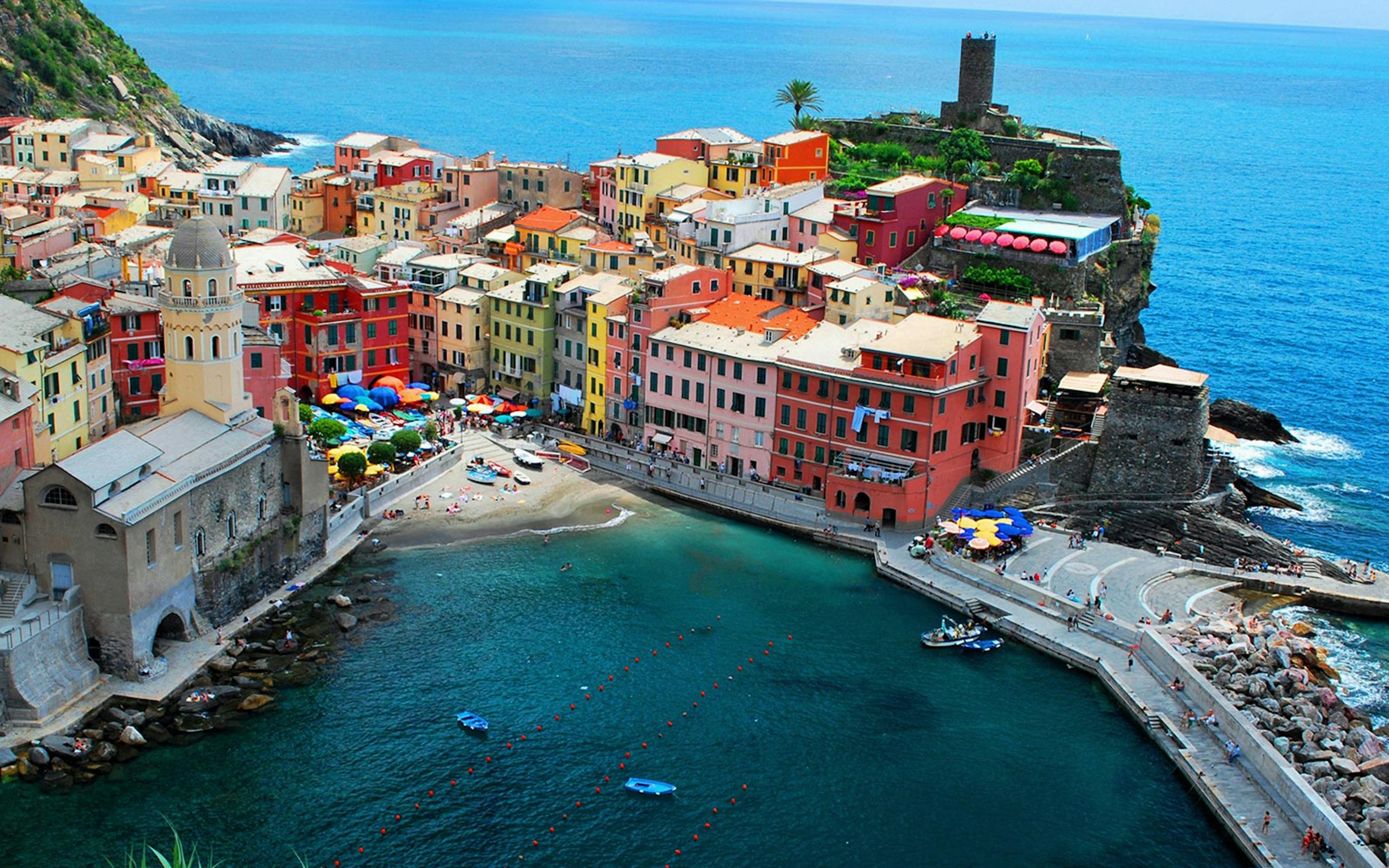 A day trip from Milan to Cinque Terre allows you to explore the rich Italian countryside, the beautiful Mediterranean Sea and the surrounding hillsides, all in one single day. Sound's heavenly right? This city of 5 villages will keep you entertained for long and compel you to stay there forever. Take this quick day trip from the hustle of Milan to Cinque Terre and spend a day closer to nature.
Best Time to Visit
September and October
Travel Time
3 hours 35 minutes
Monterosso al Mare
Monterosso is the westernmost of the 5 villages and is well known for its pristine, white beaches. This is also the most accessible of the 5 towns and is therefore home to many restaurants, souvenir shops and hotels.
Vernazza
Perhaps the most scenic of the 5 villages, Vernazza is the fourth town heading north with little to no traffic. It is a very important village as it is the only one in Cinque Terre with a natural port.
Corniglia
Corniglia is the only village of Cinque Terre which is not directly connected to the sea. Corniglia is surrounded by extensive vineyards and terraces on three sides and the fourth side descends steeply into the sea.
Manarola
One of the oldest villages of Cinque Terre, Manarola is probably the most frequented of the 5 villages by local and foreign tourists. It is most well-known for its sweet Sciacchetrà wine and century-old medieval relics.
Riomaggiore
Riomaggiore is the unofficial HQ of Cinque Terre as the main park office is located here. The main tourist area is the Via Colombo street which is lined with numerous bars, restaurants and shops.
By Train
Take the intercity train from Milano Centrale to Cinque Terre – Monterosso on Italia Rail. On average, the train is about 3 hours and $30 each way. There is a local train that connects you with all of the towns: Monterosso, Vernazza, Corniglia, Manarola and Riomaggiore and La Spezia
By Car
You can drive from Milan to Cinque Terre, but you'll have difficulty getting around the actual towns with a vehicle. You'll need to park your car in Monterosso, Levanto or La Spezia and then take the train to the other towns.
3

Bergamo
Day Trip From Milan
52 km
Distance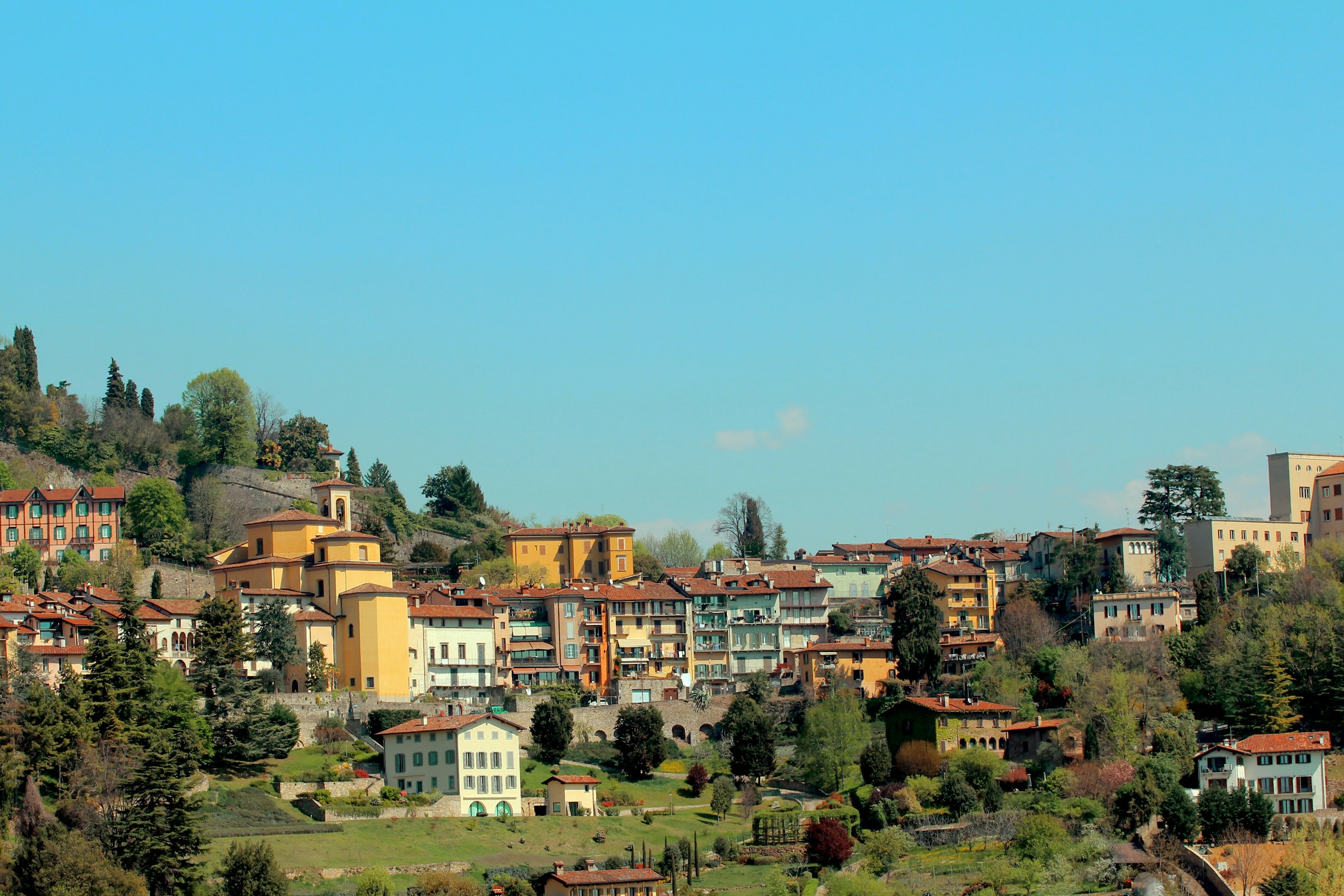 Located in the foothills of Alps to the northeast of Milan, Bergamo is a city brimming with medieval Renaissance and baroque architecture making it a visual treat. The artistic town of Bergamo has lots to do and even more to see, making for an ideal day trip fom Milan. Bergamo flaunts a rare natural beauty, a blend of ancient Roman charm with a modern facade. Here's all you need to know before going from Milan to Bergamo.
Best Time to Visit
June and September
Citta alta
The massive Venetian wall surrounds the old historical core of Bergamo called the Citta Alta. Also known as the Upper Town, this part holds the charm of Renaissance period as well as the remodelled medieval town. Cobbled streets wielding natural beauty and rich history are bound to win hearts!
Cappella Colleoni
This chapel cum mausoleum of Cappella Colleoni in Bergamo stands tall in the city's landscape. Bergamese mercenary commander Bartolomeo Colleoni lies buried inside a magnificent tomb here.
Piazza vecchia
At the heart of Città Alta lies the Piazza Vecchia surrounded by the harmony of many buildings around the square where you can enjoy the view over a drink or a cup of coffee at one of the numerous cafes.
Santa Maria Maggiore
Santa Maria Maggiore Basilica is located in Piazza del Duomo, a beautiful amalgamation of various eras of architecture. Designed by the renowned artist Lorenzo Lotto, this masterpiece is adorned with frescoes, stuccos, tapestries and wooden marquetry.
Mura Venete
The Venetian walls of Bergamo built for defence in the 16th century is one of the top attractions of Bergamo. This iconic wall extends for more than 6 kilometres and has been a well preserved fortress giving visitors an awesome view of sunsets.
By Train
You can take train Trenod RE_2 from Milano Centrale to Bergamo. The distance takes approximately 50 minutes.
By Bus
Multiple bus operators service this route through the day, Flix Bus, Nord Est Trasporti and Autolinee Federico are the recommended ones. They are reliable and tickets are economical.
By Taxi
You can also take a taxi from Milan to Bergamo, though this is an expensive option and could set you back by about EUR 85, one way.
By Car
Via A4/E64 you can drive from Milan to Bergamo in just 40 minutes.
Guided Tour
A guided tour from Milan to Bergamo is a desired option with many as it takes care of all your hassles and gives you a stress free experience of this scenic town. We think it's completely worth the EUR 49 spent!
4

Switzerland (Swiss Alps)
Day Trip From Milan
258 km
Distance
Taking a day trip from Milan to Switzerland is no longer a far fetched idea! The Bernina Express winding up the scenic routes of Milan to the Swiss Alps allows you to relish a scenic trip to St. Moritz Switzerland and spend a whole day in the lush town. Sit by a cafe, enjoy the snow-speckled topography and forested mountains around you and spend some quaint time in solace.
Best Time to Visit
April and June, September and October
Corviglia Funicular
Take a trip down the snow-covered slopes of the Swiss Alps onboard the Corviglia Funicular, a funicular railway route.Acquaint yourself to many-a-spectacular ski slopes and enjoy the snow capped Alps like never before.
Cappella Colleoni
Overlooking a verdant valley, Lake St. Moritz, best known as the birthplace of Alpine Winter Tourism, finds itself swarming with sports enthusiasts making it to the lake for a plethora for adventure sports that take place during the winter.
Cafe Hanselmann
The celebrated tea room of St. Moritz is famous for its decadent Engadine nut tart amongst its other sinful bakery products. Whether it's pralines, tarts, cakes or macarons — Hanselmann's something for every sweet temptation.
Piz Corvatsch
Piz Corvatsche is one of highest peaks of Eastern Alps that draws crowd from all around the world in summer. Consume spectacular panoramic views from the observation deck or simply spend some time in the (frozen) lap of nature.
Bernina Express
Travelling to St. Moritz from Milan is easily facilitated by voyaging onboard the Bernina Express, that takes you through some of the most scenic routes in the world. With plunging gorges, spiralling tunnels and lush slopes, the train takes you through a well-known UNESCO World Heritage Route. While you can visit the Alps more quickly by taking other trains, those trains are not open air, so much of your trip is spent in tunnels. If you want to SEE the Swiss Alps, the Bernina Express is the way to do it.
Guided Tour
Another easy way to reach St. Moritz from Milan is by a coach guided tour, which will take you roughly 3 hours by road. Travel from Milan to Swiss Alps in an air-conditioned coach that will ferry you back to your hotel room in comfort and luxury.
5

Venice
Day Trip From Milan
270 km
Distance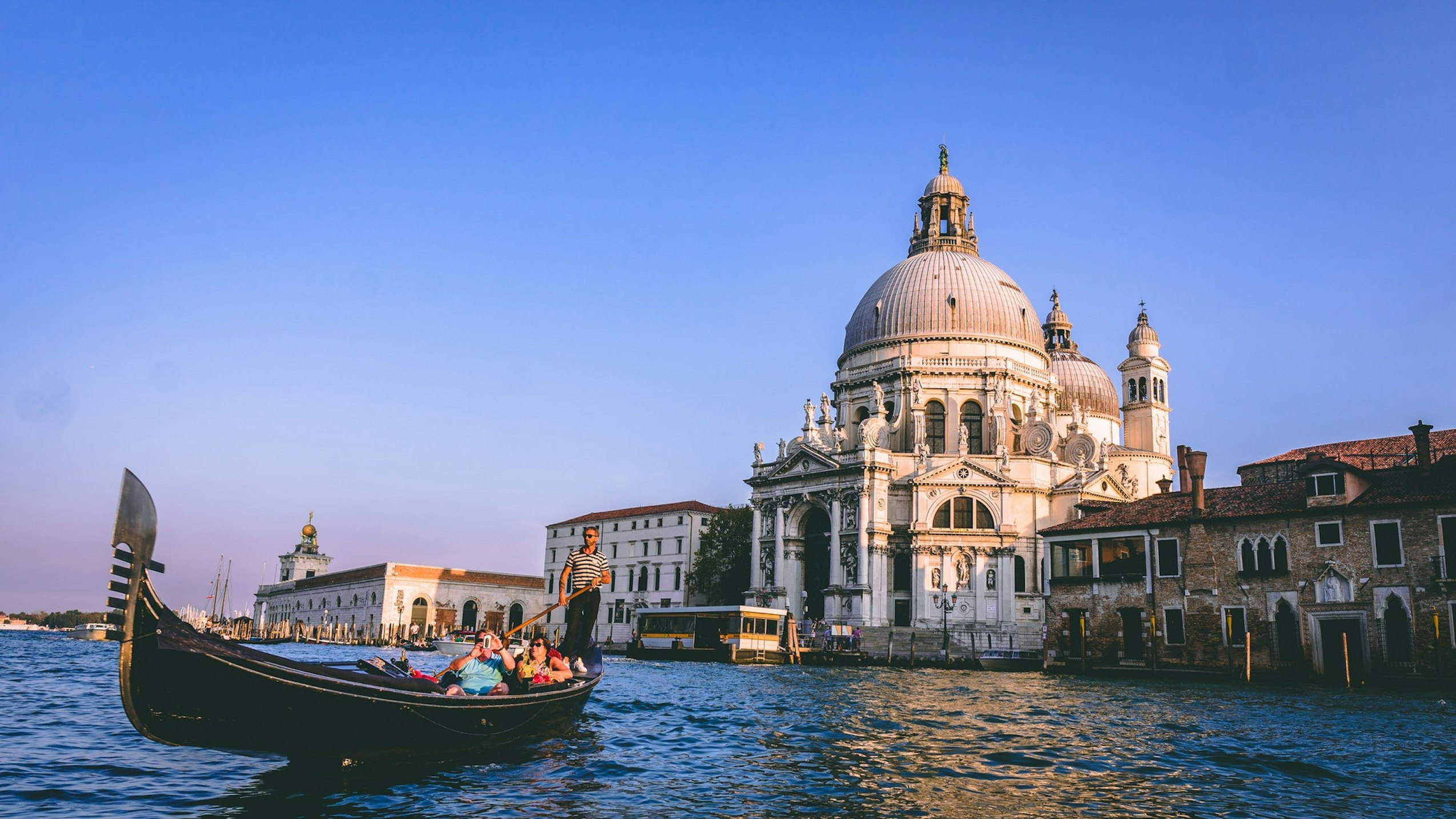 A mere 3 hours away from Milan, Venice is the perfect destination for a day trip from Milan if you're looking to experience a more romantic, playful side of the European country. Experience the Floating City with a Gondola ride and a quick round of tours around St Mark's Square and you can tick this beautiful city off your bucket list too! Read on to know more about planning a day trip from Milan to Venice.
Best Time to Visit
April, May, September, and October.
Grand Canal
The Grand Canal is an ancient waterway in Venice, fringed by about 170 historic buildings on either side built from the 13th to 18th century. Most of these buildings were constructed by wealthy Venetian families, some of them museums now.
Doge's Palace
The Doge's Palace was the meeting place of the governing councils and ministries in the Venetian Republic. Over time, the palace has incorporated characteristics of Gothic, Moorish, and Renaissance architecture.
Rialto Bridge
The Rialto Bridge is the oldest of the four bridges spanning the Grand Canal in Venice. Connecting the sestieri (districts) of San Marco and San Polo, the bridge is now a significant tourist attraction in the city. Sunsets from here are a sight behold.
St. Mark's Basilica
Ranked one amongst the Top 3 things to do in Venice by Tripadvisor, the St. Mark's Basilica, houses the mortals remains of St. Mark and is considered the world's finest blend of Byzantine, Romanesque, and Gothic architecture.
Gondola Ride
Long, sleek, black, slightly crooked, canoe like Venetian gondolas are the primary form of transportation in Venice. Though it may come across as highly touristy, you must hop on a gondola and get lost among the many narrow canals in Venice.
St. Mark's Square
St. Mark's Square is Venice on parade. It is the only Venetian square with the title of "piazza" - the rest are called "campo, and for good reason. It's always bustling and surrounded by the city's most important buildings.
By Train
Trains depart from Milano Centrale train station and arrive at either Venice's Santa Lucia or Mestre train station in as little as 2 hours 10 minutes. More than 30 trains travel from Milan to Venice every day, with the first train departing at 6:35 AM.
By Bus
Taking the bus is the cheapest way to travel from Milan to Venice. Most buses traveling from Milan to Venice depart from Milano Lampugnano bus station and take 4 hours to arrive at Venice's Tronchetto bus station.
Milan to Venice Day Tour ( Guided)
The Milan to Venice GT coach guided tour offers a great deal and is the most comfortable option for the day trip. Venice has a lot to do and squeezing them all into one day requires the guidance of an expert guide who will take you to all the prime spots within a stipulated time frame. This allows you to make the best of Venice and travel back to Milan with the satisfaction of having seen all of Venice.
Top experiences in Venice
6

Verona
Day Trip From Milan
179 km
Distance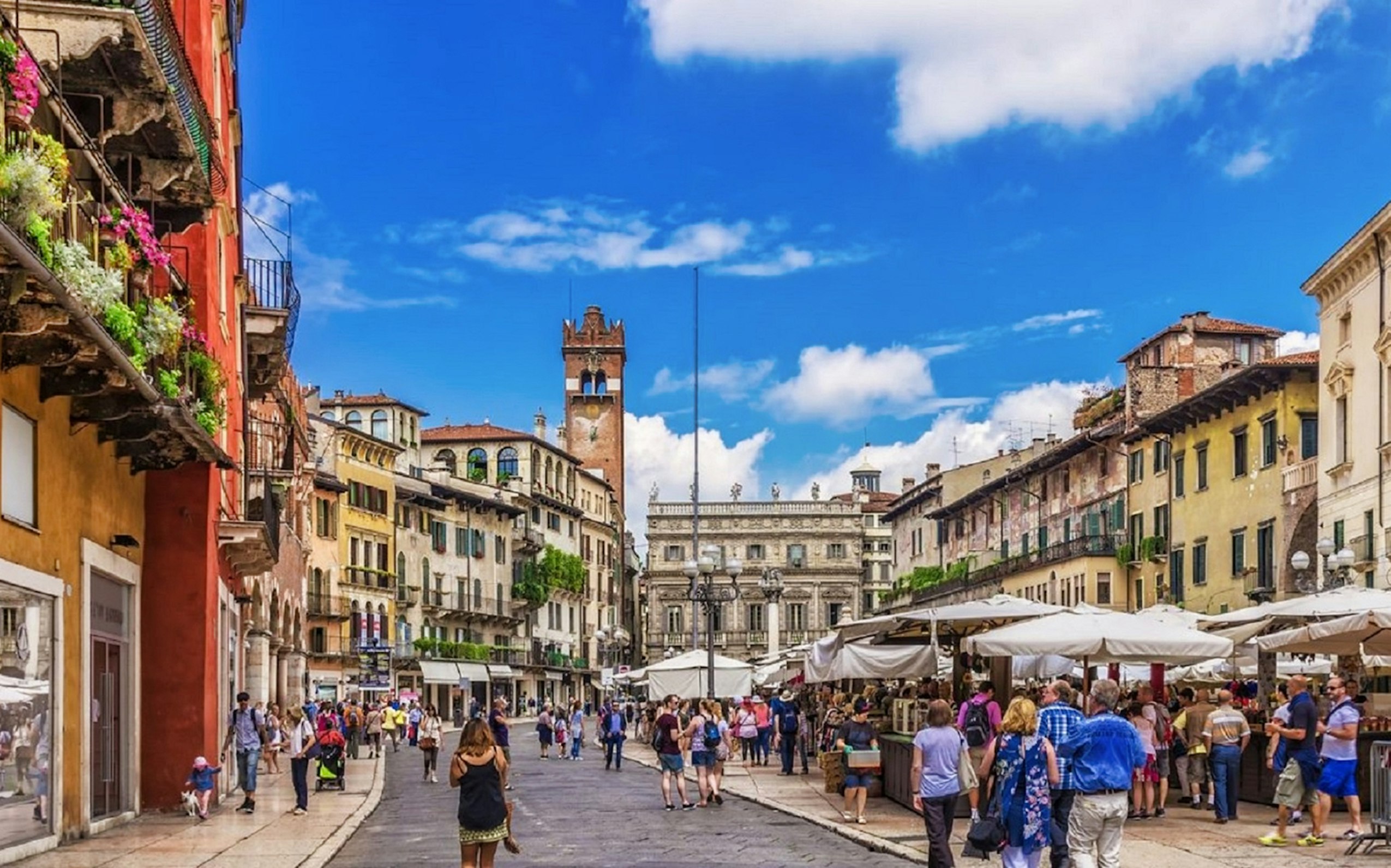 Verona is a medieval old town built between the meandering Adige River. It's famous for being the setting of Shakespeare's "Romeo and Juliet." Opera is big in Verona, and there's no better place to catch a show than at the Verona Arena, a beautiful 1st-century Roman amphitheater which hosts concerts and large-scale opera performances.
Best Time to Visit
June to September.
Centro Storico
Centro storico is the historic center of Verona and a long stroll through this part of town will expose you to the main sights in the city - Juliette's House being the most famous. Wander the side streets and enjoy have lunch at one of the many outdoor cafés.
Verona Arena
The Verona Arena sits adjacent to Piazza Bra, oneof the best preserved Roman ampitheaters that is still in use today. You can purchase tickets to tour the arena or catch an opera performance if time permits!
Torre dei Lamberti
For one of the best views of the city, climb atop Torre dei Lamberti. While the quickest way to the top is via the elevator, you can take the steps if you'd prefer a good holiday workout.
Juliette's House
Verona is home to Shakespeare's legendary love story, Romeo and Juliette. While in this city, you have the chance to see the famous balcony of Juliette's house. However, know that the balcony was built in the 20th century and this really is nothing more than a tourist trap.
Basilica of St. Anastasia
Located near Ponte Pietre, Santa Anastasia church is a 13th century Gothic church featuring famous frescoes and a stunning interior.
Arco dei Gavi
This Roman gate was constructed in the 1st century over the Roman road leading into Verona. It stood for centuries until French engineers destroyed it during Napoleonic rule.It was reassembled in 1932 and stands tall till date.
By Train
The best way to go from Milan to Verona is by train. There are 2 types of train from Milano Central. The faster of the two is the Frecca Rossa, one of the types of High Speed train in Italy. You'll take just 1 hour 15 minutes to traverse the distance on the high speed train.
By Bus
There are no direct buses from Milan to Verona. You'll have to make a transfer in Bergamo and then continue to Verona. We don't recommend this route for a day trip as it's time consuming and one way travel could take upto 3.5 hours.
Milan to Verona Day Tour (Guided)
The Milan to Verona coach guided tour offers a great deal and is the most comfortable option for the day trip. With a meticulously planned itinerary that takes you to the top attractions in Verona and a quick trip to Lake Garda, an organised tour is a great way to make the most of your day.
7

Genoa
Day Trip From Milan
145 km
Distance
Genoa is the capital of Italy's Liguria region, known for its central role in maritime trade over many centuries. Genoa had a close association with the Holy Roman Empire and was known for its ferocious fleet of sailors and warriors during the Middle Ages. Due to the cities illustrious history, Genoa has a host of welcoming Piazzas, decorative palaces and fantastic churches; offering a whole lot of things to do in the city.
Best Time to Visit
May and June
Piazza De Ferrari
Located in the centre of the old town in the Molo district, the Piazza De Ferrari is one of the central points of Genoa and offers a myriad of different sights.
Porta Soprana
These two towers are a short walk from the Piazza De Ferrari and are easily visible from many parts of the city. Flanking the arched gateway, the two towers provide a wonderful photographic opportunity.
San Lorenzo Cathedral
More commonly known as Genoa Cathedral, the church of San Lorenzo is a fantastic building reminiscent of Florence Cathedral and features a similar striped marble and stone front façade. Created in 1118, this church has stood for hundreds of years and its interior is truly awe-inspiring.
Genoa Aquarium
The Genoa Aquarium houses a myriad of different marine life including varieties of fishes, sharks, dolphins, turtles and Jellyfish. Two central themes are creatures of the Ligurian Sea and the environment of the North Atlantic Ocean.
Genoa Maritime Museum
As Genoa was a major naval power during the 16th-19th centuries; the city has one of the largest Maritime museums in Europe. This museum is a truly insightful place and contains four floors of historical artefacts, reconstructions and displays.
Passeggiata Anita Garibaldi a Nervi
The Passeggiata Garibaldi is a stretch of paved walkway that winds along the coastline of Genoa. Starting at the Via Giovanni, the walkway features a pink cobbled path and hugs the coastline all along its way.
Lanterna di Genoa
The Lanterna di Genoa is an ornate ancient lighthouse that has stood since the 12th century, the main lighthouse of the harbour and an iconic landmark of the city. After the tower of Hercules and the Kopu lighthouse, it is the oldest in the world.
By Train
The train journey from Milan to Genoa takes an average of 2 hours and you have 3 trains that service this route daily - Trenitalia Intercity, Trenitalia and Trenitalia Frecce. Trenitalia Frecce is a high speed train and takes only 1.5 hours.
Milan to Genoa Day Tour (Guided)
Milan to Genoa coach guided tour offers a great deal and is the most comfortable option for the day trip. With a meticulously planned itinerary that takes you to the top attractions in Genoa alongside stops at Portofino and Santa Margherita Ligure, an organised tour is a great way to explore most of the Ligurian Coast in a day's time.
8

Lugano
Day Trip From Milan
78 km
Distance
The city of Lugano is on its namesake lake in Switzerland's Italian Canton of Ticino. The wild beauty of the lakeshore, the dominating San Salvatore and Brè Mountains will have you falling in love with this lakeside town at first sight. Nicknamed the "Monte Carlo of Switzerland", the city is a popular destination for its lovely scenery and its laid back lifestyle, and it attracts several notable people to its shores.
Best Time to Visit
March and April
Travel Time
1 hour 20 minutes
Lake Lugano
This eponymous lake is a glacial lake situated on the border between Italy and Switzerland. Lined with citrus and cypress trees on all sides, enjoy a boat ride or water-based activities in the Lake, or just sit back and enjoy the view.
Monte Brè
With a magnificent vista over Lugano, Monte Brè is Lugano's closest mountain and it can be reached via funicular rail. The quaint village of Brè has plenty of things to do in the outdoors, including several hiking trails and mountain biking. From the observation point you can take in a view of the entire Lake Lugano valley, and on a clear day, as far as Monte Rosa and the Bernese Alps.
Hermann Hesse Museum
The Hermann Hesse Museum is located in Montagnola, near Lugano, and houses memorablia from his time. The Camuzzi House, where all of these are housed, is where Hesse wrote many of his most famous works, including "Siddhartha" and "Steppenwolf".
Olive Grove Trail
For olive lovers, there's a fascinating olive grove trail that passes through where ancient olive trees used to grow. The path starts in Gandria and goes on for about 2 hours, and on the trail you'll learn about aspects of the olive tree: its history, botany, cultivation, cultural uses, and products thereof.
Swissminiatur
Swissminiatur, a miniature version of Switzerland spanning a scale of 14,000 square meters is a detailed miniatures that show several well-known sites such as Chillon, Heidi's house in Maienfeld, and the Duomo of Milan. Surrounded by 15,000 flower species and several thousand trees as well, it makes for an peaceful retreat with the family.
By Train
You can take the Swiss Railways or the Trenitalia Eurocity fro. Milano Centrale and in 1 hour 20 minutes, you'll reach Lugano.
Milan to Lugano Day Tour (Guided)
If you're feeling adventerous enough, you can take a day trip from Milan to Lugano and Lake Como in just a day's time! This laidback tour of the countryside of northern Italy and southern Switzerland is the most comfortable way to cover 2 beautiful towns over a day's time.
Day Trips From Milan - Compare Your Options
| Milan Day Trips | Distance | Duration | Category | Good For |
| --- | --- | --- | --- | --- |
| Bergamo | 52 KM | 1 hour | Medieval Architecture, Nature | Family |
| Lugano | 78 KM | 1 Hour 20 Minutes | Nature Lovers, Lakeside | Family, Couples |
| Lake Como | 84.3 KM | 1 hour 45 minutes | Scenery, Renaissance Architecture | Family, Couples |
| Genoa | 145 KM | 2 Hours | Coastal, Maritime Importance | Family |
| Verona | 179 KM | 2 Hours | Opera, Old Towns | Family, Couples |
| Cinque Terre | 246 KM | 3 hours 35 minutes | Coastal, Village Treks | Couples |
| Swiss Alps | 258 KM | 4 hours | Snowcapped Mountains, Funicular ride | Family, Couples |
| Venice | 270 KM | 3 hours | Romantic, Architecture | Couples |
FAQs
There are many beautiful places to see in and around Milan, making it the perfect destination for a day trip. Some popular options include exploring the stunning Lake Como, visiting the picturesque city of Bergamo, or taking a wine tour in the nearby town of Franciacorta.
To reach Lake Como from Milan, you can take a train from the Milano Centrale station directly to Como San Giovanni. The journey takes around an hour and a half. Once you arrive in Como, you can then take a ferry or water taxi to reach your final destination.
Bergamo is a charming city located in the Lombardy region of Italy. Some popular things to do include visiting the Città Alta (upper town), strolling through the historic streets, and enjoying the views from one of the many parks or gardens.
To reach Franciacorta from Milan, you can take a regional train from the Milano Centrale station. The journey takes around an hour and fifteen minutes. Once you arrive in Franciacorta, you can then explore the many vineyards and wineries in the area.
In addition to the above-mentioned options, other popular day trips from Milan include visiting the city of Mantova, exploring the wine region of Oltrepò Pavese, or taking a scenic drive through the Lombardy countryside.
What To Consider When Booking A Day Trip From Milan
Budgeting
Day trips can become quite expensive if not budgeted right. Always opt for the most efficient yet economical mode of transport because that is what consumes maximum money in most cases. One way to stay in budget is by booking Guided Tours that have transport, touring and meals included. That way you spend an x definite amount, nothing more, nothing less.
Weather Check
While the months of spring and autumn are undoubtedly the the best months to visit Milan, the rest of the world thinks so too, hence be prepared to brave through tourist hordes during these months. However, all the attractions are guaranteed open , but pre-booking tickets is highly recommended. Make sure to check the weather forecast before booking tickets for your day trip , lest you get caught in a rainy spell!
Planning is key
When you have just 24 hours at your disposal, planning to the T is the only way to make the most of your trip. Figure out all that you'd like to see in advance, check the routes and opening hours so that you can squeeze all that you want in your itinerary. If you're not into planning, leave the hassle to experts and book yourself a guided tour that has your day charted out with all the prime attractions covered.
Every minute counts
While planning day trips, always take into account the travel time and keep an hour buffer too. Never pack your day with so much to do that you forget to enjoy the day. At the same time, make sure to use your time judiciously and steer clear of far off places that involve a lot of travel. Our list of 5 day trips from Milan are perfectly timed with no more than 3 hours of travel which allows you a good amount of time to explore the place and get back to Milan at an earthly hour.