Casa Milan is a place where football fans' dreams come true and the heart of AC Milan beats stronger than ever. Nestled in the vibrant city of Milan, Italy, Casa Milan is not just a stadium—it's a sanctuary for devoted Rossoneri supporters and a symbol of the club's rich history and enduring legacy. As you explore Casa Milan, you'll find yourself drawn to the Casa Milan Store, a haven for passionate fans seeking the latest merchandise, iconic jerseys, and exclusive souvenirs.
Casa Milan in a Nutshell
---
Handy information
⏰ Suggested Duration:
2 to 3 hours
☀️ Best Time to Visit:
Weekdays
Must-see at the POI
The Champions Cup Trophies
Interactive exhibit featuring former legends
Casa Milan Store
Opening Hours
Monday-Sunday:10 AM - 7 PM
Closed on : None
Why is Casa Milan worth visiting?
---
Visitors can take a tour of the club's training facilities and see where the players train and prepare for matches.
AC Milan Museum is a must-visit for all the AC Milan fans showcasing the team's rich history, trophies, and memorabilia.
The store at Casa Milan sells a variety of AC Milan merchandise, including jerseys, hats, scarves, and other items.
From the rooftop terrace of Casa Milan, visitors can take in stunning views of Milan, including the Duomo, the Castello Sforzesco, and the Navigli canals.
Recommended Casa Milan Tickets
---
Casa Milan Architecture
---
Casa Milan is a stunning contemporary building located in Milan, Italy, that serves as the headquarters of AC Milan football club. The architecture of this building is a masterpiece designed by the Argentine architect, Emilio Ambasz. Its unique style is known as "bioclimatic" architecture, an unusual design that seeks to enhance the quality of life in the building by using eco-friendly techniques.
The striking feature of Casa Milan is the exterior, which boasts a vertical garden that has over 1400 plants. The garden helps in reducing carbon dioxide, noise, and pollution levels around the building, making it a perfect example of sustainable architecture. The interior of the building is equally mesmerizing, with a spacious central atrium that has a natural light source from the skylight, adding to the eco-friendliness of the structure.
Highlights of Casa Milan
---
1. AC Milan Museum
The museum houses an extensive collection of trophies, including the club's numerous Serie A titles, Coppa Italia victories, and European triumphs such as their multiple UEFA Champions League and UEFA Cup victories. In addition to trophies, visitors can explore a vast array of memorabilia, including jerseys worn by legendary players, historical photographs, and videos showcasing iconic moments in the club's history.
2. Casa Milan Store
The Casa Milan Store is a paradise for AC Milan fans looking to purchase official merchandise. The store offers a wide range of products that cater to supporters of all ages. Football enthusiasts can find authentic AC Milan jerseys, caps, scarves, and other apparel items featuring the club's iconic colors and logo.
3. Restaurant
Casa Milan boasts a top-notch restaurant that serves delicious Italian cuisine. Visitors can indulge in a culinary experience while immersing themselves in the vibrant atmosphere of the football-themed establishment. The restaurant offers a diverse menu featuring traditional Italian dishes prepared with quality ingredients.
4. Outdoor Terrace
For those seeking a moment of tranquility and breathtaking views, the Casa Milan outdoor terrace is the perfect spot. Situated in a prime location, the terrace offers panoramic vistas of Milan's stunning skyline. From the rooftop terrace of Casa Milan, visitors can take in stunning views of Milan, including the Duomo, the Castello Sforzesco, and the Navigli canals.
5. Trophy Room
The trophy room at Casa Milan is a must-see attraction for football enthusiasts. This dedicated space showcases the remarkable collection of trophies won by AC Milan throughout its illustrious history. Visitors can get up close to the prestigious silverware, including domestic league titles, Italian cups, and international honors.
Best Time to Visit Casa Milan
---
Milan's Casa Milan is a must-visit attraction for football fans and visitors alike. The best time to visit this iconic museum and sports center is during the spring and autumn months. The weather is mild and there are fewer crowds.
Of course, if you want to catch a glimpse of the forest of red and black colors that adorn the city on match days, then winter is the season to go.
Try visiting Casa Milan early in the morning as it can get crowded during peak hours. Don't forget to purchase your tickets in advance to avoid long queues.
Casa Milan Opening Hours
---
Exhibition Rooms Timings: Monday to Sunday, 10:00 AM to 7:00 PM.
Museum Timings: Monday to Sunday, 10:00 AM to 7:00 PM
Shops Timings: Monday to Sunday, 10:00 AM to 7:00 PM
Getting There
---
Bus
You can take bus number 91 or 67 which operate from the city center to Casa Milan. These buses run every 10-15 minutes, making it easy to reach your destination.
By Train
To reach Casa Milan by train, you need to take the metro line M5 to the San Siro Stadio station and then take bus 49 or 72 from outside the station to Casa Milan.
Tram
To take the tram, you can take lines 16 or 19 which go from the historic city center to Casa Milan.
Insider Tips to Visit Casa Milan
---
Visit early in the morning to avoid the crowds.
Check out the museum and trophy room, but don't miss the interactive activities such as playing a virtual game on the soccer field or testing your penalty kick skills.
As Casa Milan is located a bit further from the city center, take the metro and stop at Lotto station to avoid traffic.
If you're a die-hard AC Milan fan, make sure to stop by the official merchandise store to pick up some gear.
Look out for special events hosted at Casa Milan, such as book signings or meet and greets with players.
Take plenty of photos inside the museum, but be mindful of the "no flash" rule.
Lastly, if you're hungry, don't miss out on the rooftop restaurant offering panoramic views of Milan and delicious Italian cuisine.
Restaurants Near Casa Milan
---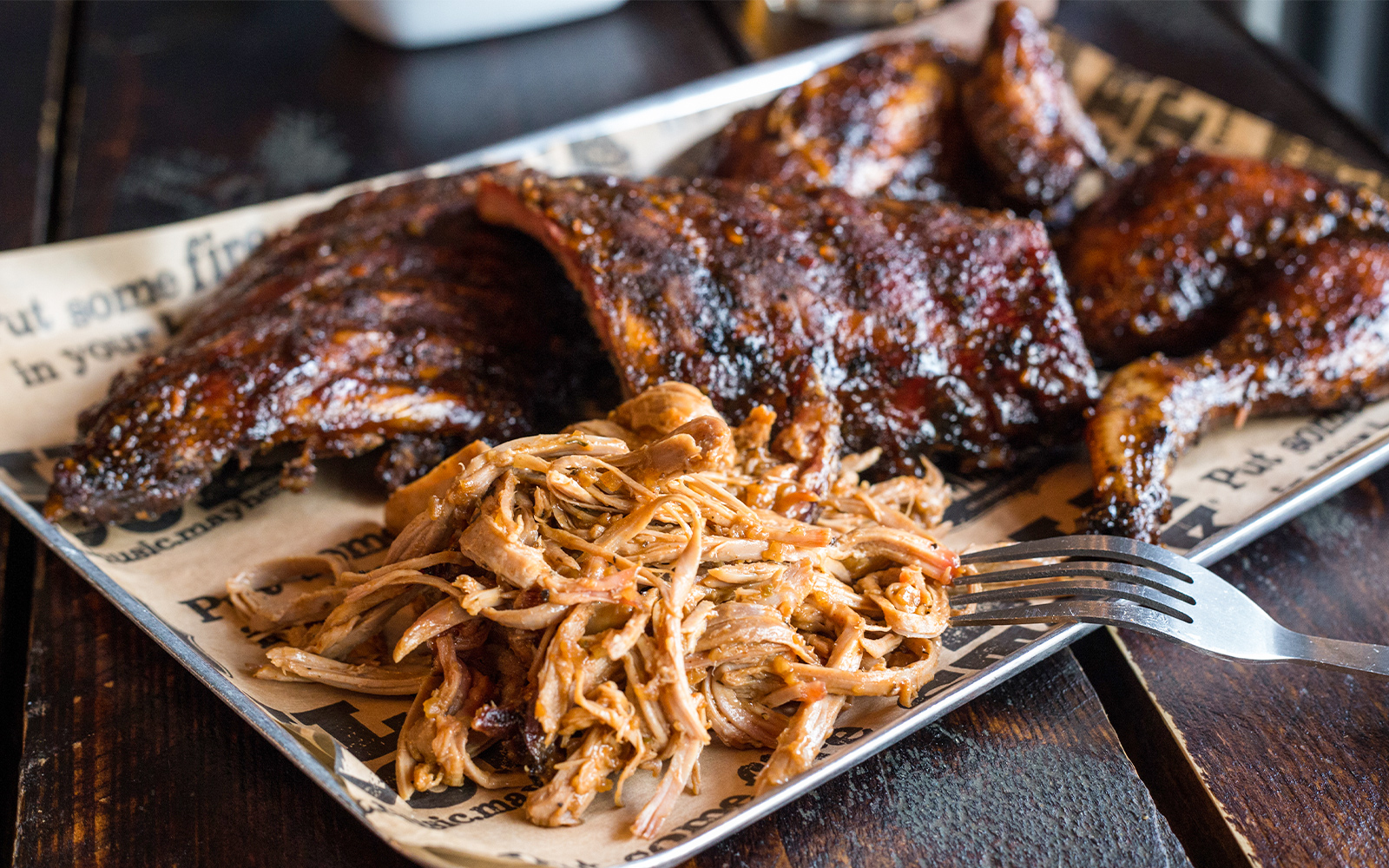 The Brisket Milano
Just a 10-minute walk from Casa Milan, The Brisket Milano serves some of the best barbecue in the city. The brisket sandwich is their specialty, but the pulled pork and ribs are equally delicious. Their homemade sauces are a must-try.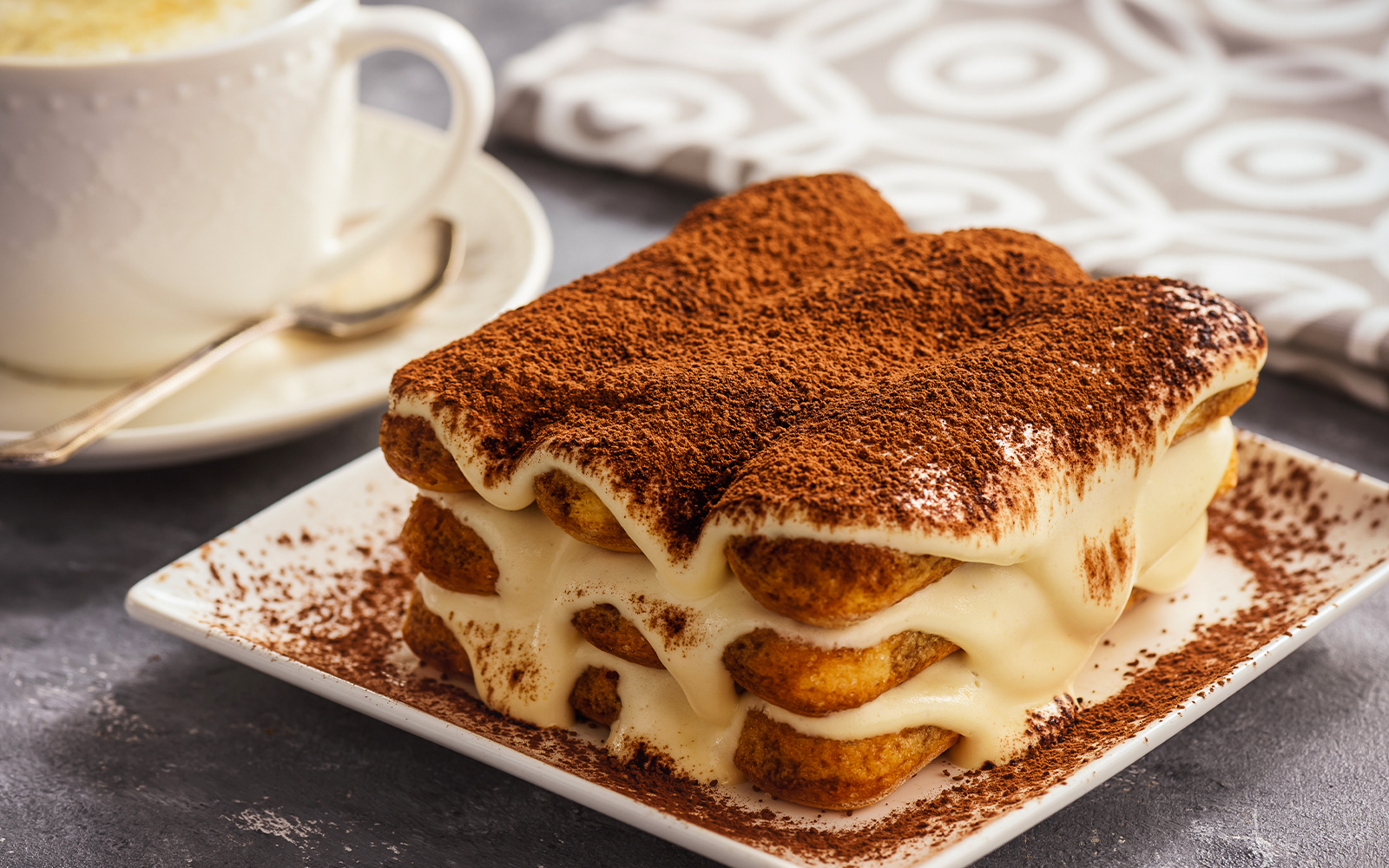 L'ISOLOTTO
Located only 5 minutes away from Casa Milan, L'Isolotto is a charming restaurant with a delightful atmosphere. The menu offers a creative take on traditional Italian cuisine, and their homemade pasta is a standout. Don't miss their tiramisu for dessert.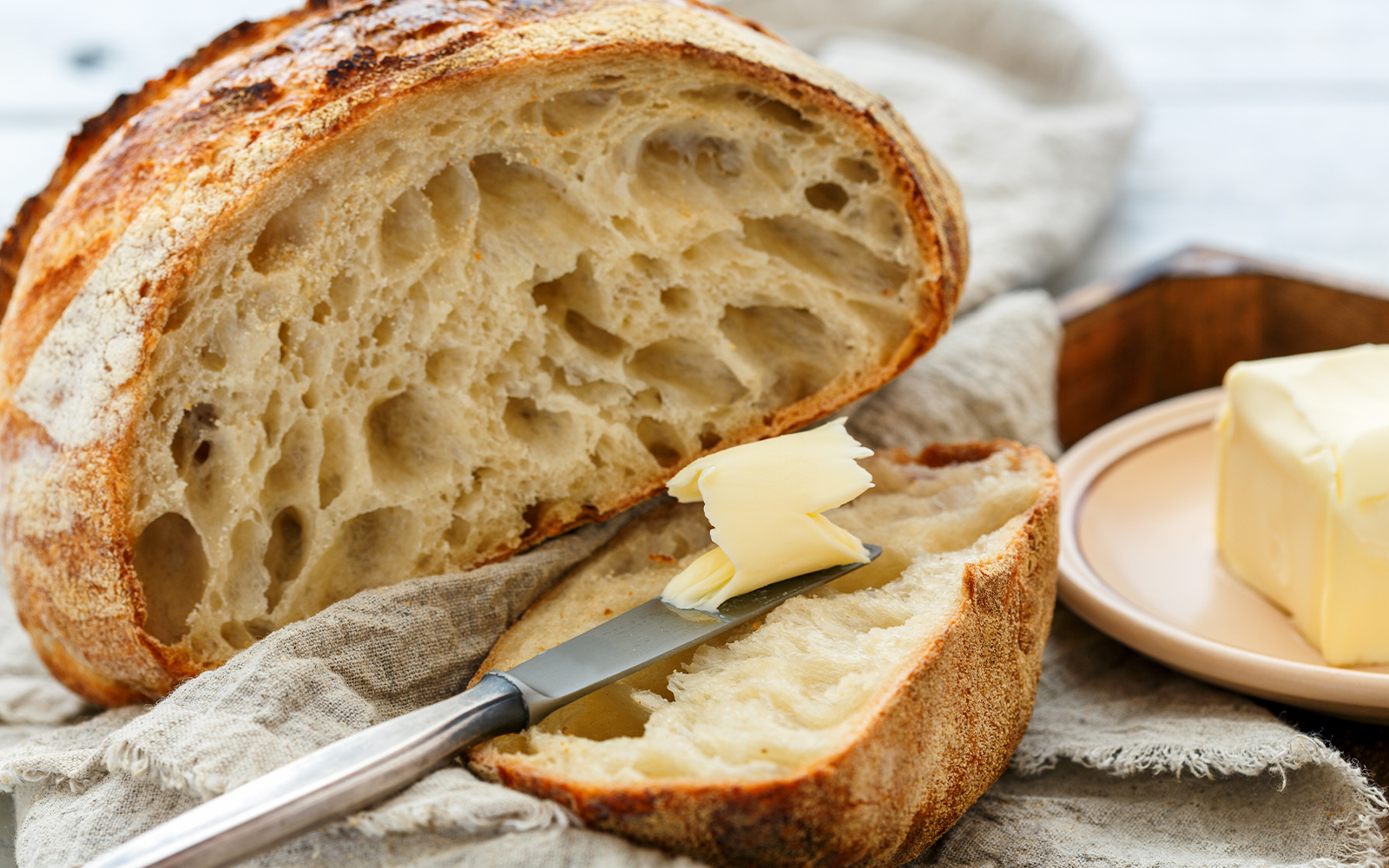 Erba Brusca
For something sustainable and farm-to-table, head to Erba Brusca, located about 15 minutes away from Casa Milan. Their menu changes frequently to reflect seasonal produce, but you can always count on their homemade bread and pasta. The grilled sea bass and chocolate cake are heavenly.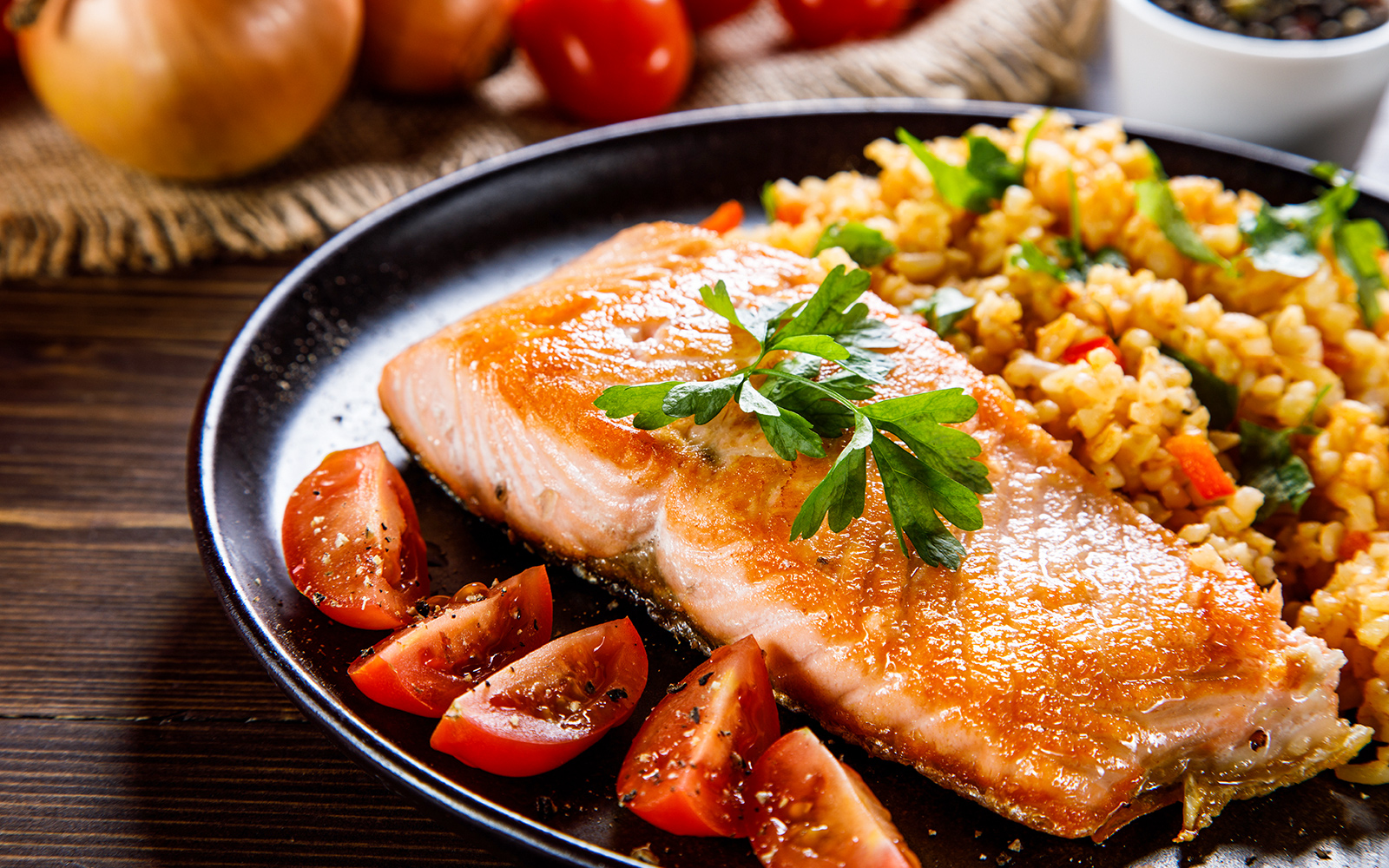 Ceresio
If you're looking for a more upscale dining experience, Ceresio 7 is the place for you. With a stunning rooftop pool, this restaurant offers incredible views of the city skyline. Their fish dishes, like the crudo and octopus, are exceptional. It's about a 20-minute taxi ride from Casa Milan.
Places to Stay Near Casa Milan
---
Things to Do Near Casa Milan
---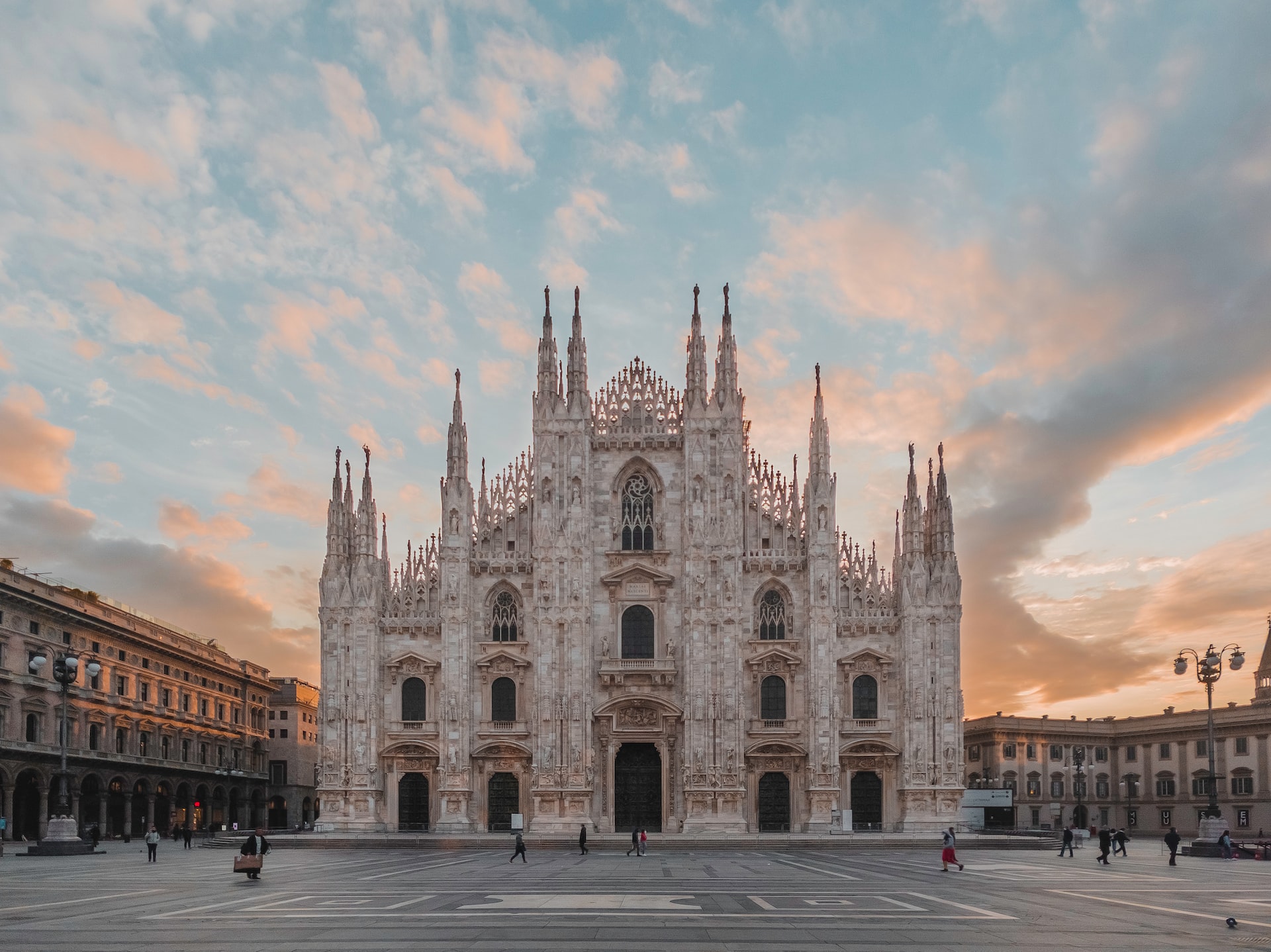 Milan Cathedral
Milan Cathedral, also known as Duomo di Milano, is an architectural masterpiece and one of the city's most iconic landmarks. This magnificent Gothic cathedral took nearly six centuries to complete and is renowned for its elaborate facade adorned with countless spires, statues, and intricate details. Visitors can explore the interior, which houses stunning stained glass windows, intricate marble carvings, and the impressive altar. Distance from Casa Milan: 6.5 km.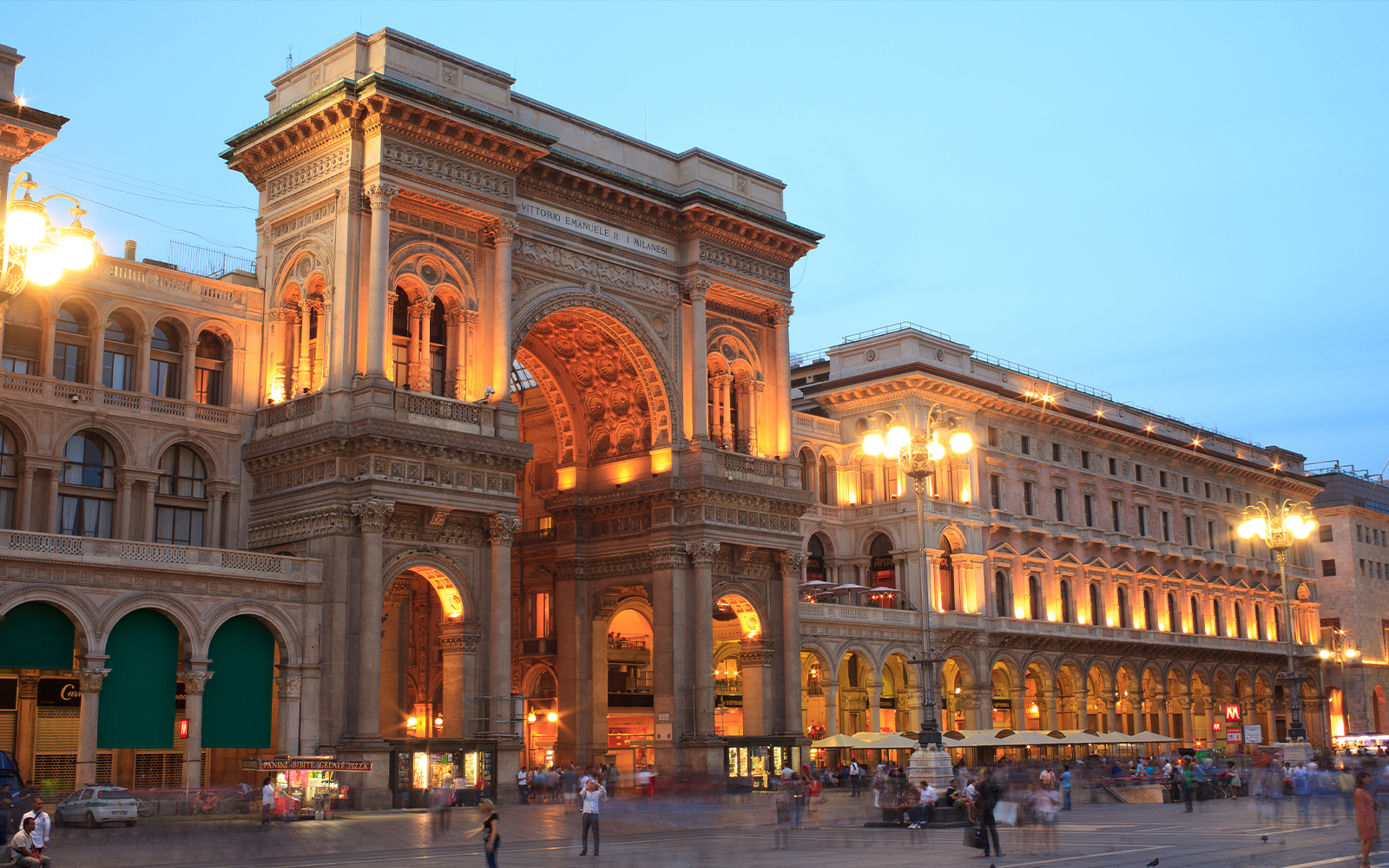 Galleria Vittorio Emanuele II
The Galleria Vittorio Emanuele II is a world-renowned shopping arcade and a must-visit destination in Milan. This impressive 19th-century structure features a stunning glass dome, mosaic floors, and elegant storefronts of luxury brands. Visitors can indulge in high-end shopping at renowned fashion houses, savor delicious Italian cuisine at upscale restaurants and cafes, or simply soak in the ambiance of this architectural gem.
Distance from Casa Milan: 7 km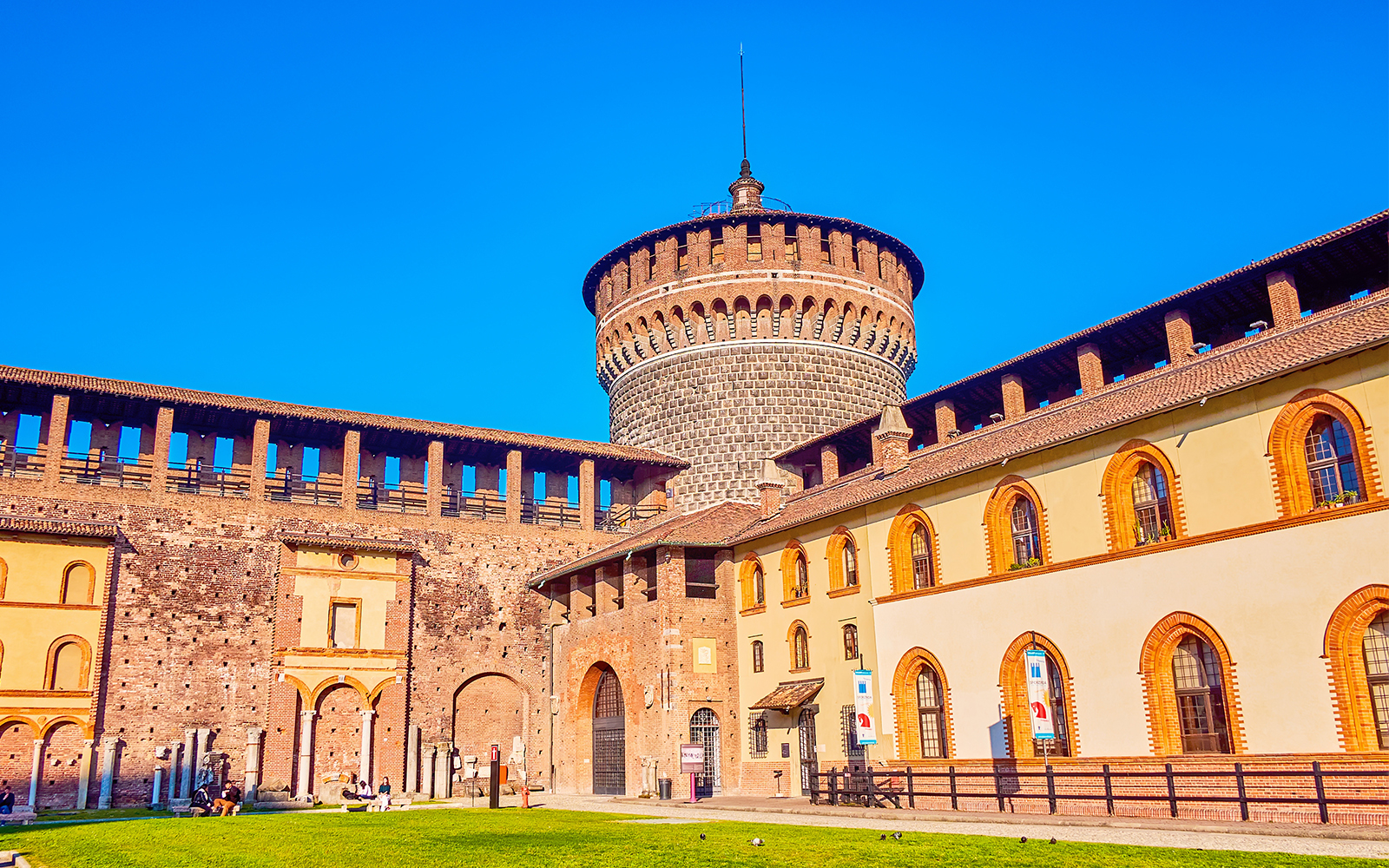 Sforza Castle
The historic Sforza Castle is a medieval fortress turned cultural hub. The castle's imposing exterior is complemented by beautiful courtyards and gardens. Inside, visitors can explore several museums, including the Pinacoteca di Brera, which houses a remarkable collection of artwork by renowned artists such as Michelangelo and Leonardo da Vinci. The castle also hosts various exhibitions and cultural events throughout the year.
Distance from Casa Milan: 4 km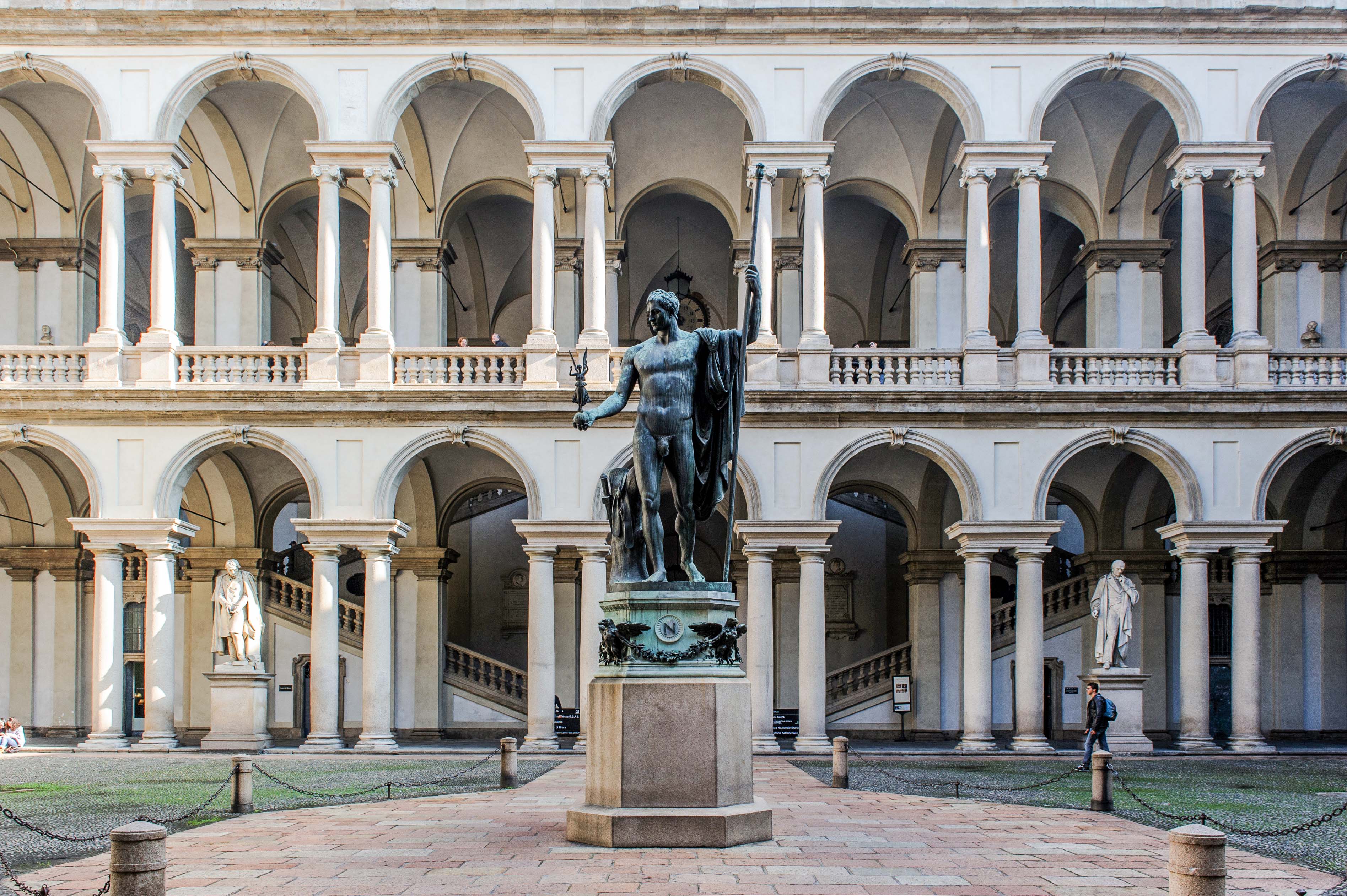 Brera Art Gallery
The Brera Art Gallery, or Pinacoteca di Brera, is a treasure trove of Italian art spanning from the 13th to the 20th century. The gallery is home to an extensive collection of masterpieces, including works by Caravaggio, Raphael, and Rembrandt. Visitors can admire renowned paintings, sculptures, and other art forms while exploring the gallery's beautifully curated halls.
Distance from Casa Milan: 5 km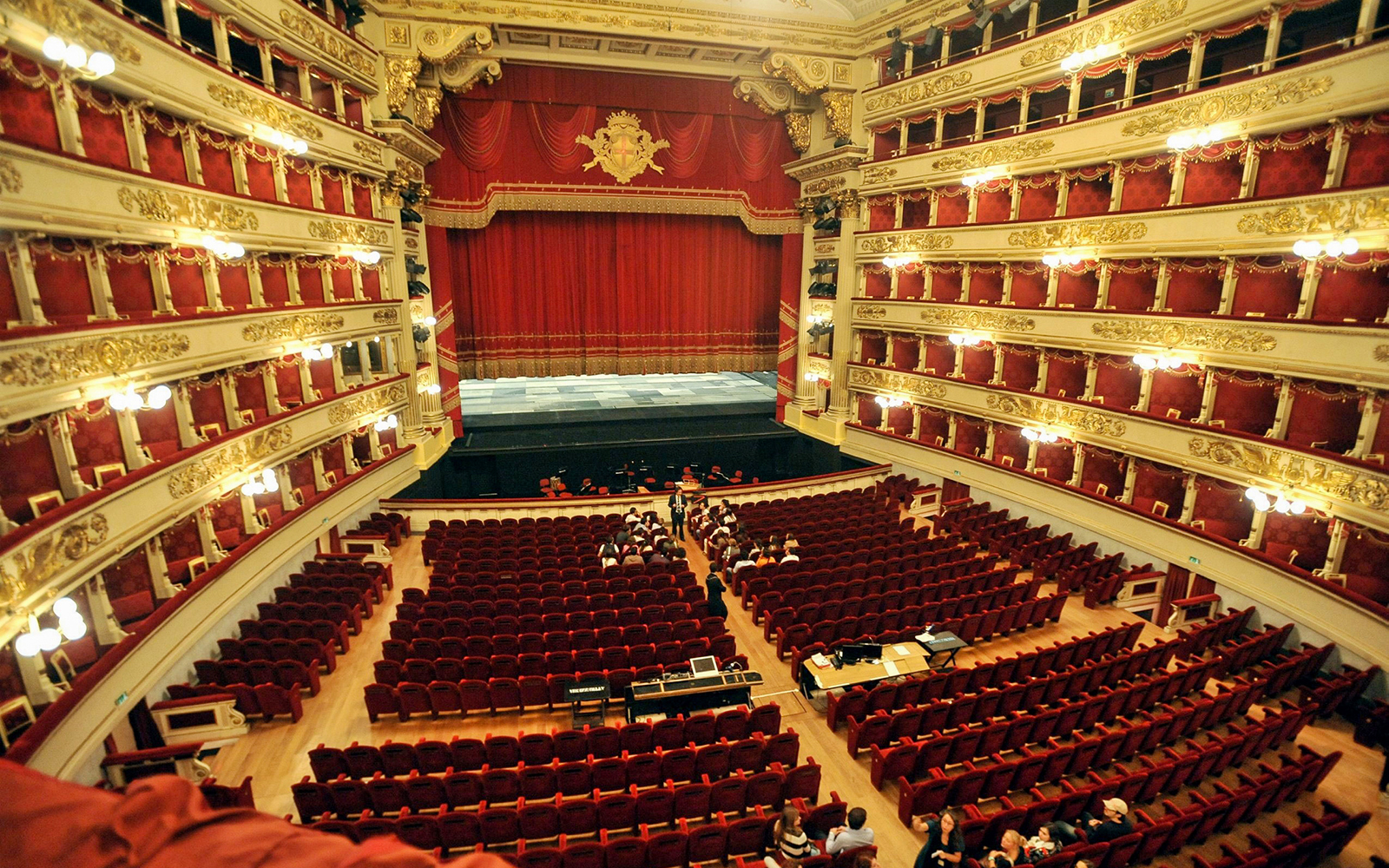 La Scala
La Scala is one of the world's most prestigious opera houses. This historic theater has been the stage for countless legendary performances by renowned singers, conductors, and ballet dancers. Visitors can take a guided tour of the theater to explore its opulent interiors, including the lavish Royal Box, the ornate auditorium, and the museum, which houses a collection of costumes, musical instruments, and memorabilia.
Distance from Casa Milan: 7 km
FAQs
---
Casa Milan is the headquarters of AC Milan Football Club, featuring a museum, store, and restaurant.
The museum is open from Monday to Sunday, 10am to 6pm, with last admission at 5pm.
Ticket prices vary depending on age and selected packages, ranging from €10 to €20.
Yes, the store offers official AC Milan jerseys, gear, and accessories.
Yes, visitors can join guided tours that include access to the museum, stadium, and pitch.
Yes, the venue offers a secure and convenient parking service for visitors.
Yes, children will enjoy the interactive exhibits, virtual reality experiences, and mini-pitch.
The best time to visit is during weekdays, before peak hours, to avoid crowds and long queues.
Side Navigation Bar - Find it at the Bottom of the Blog