St. Peter's Basilica is not only one of the most popular landmarks in Rome, but in the world! A UNESCO World Heritage Site since 1984, this attraction is regarded as one of the largest churches in the world with the tallest dome. This Catholic Shrine invites thousands of pilgrims and tourists throughout the year, making it a must-visit when in Rome.
Each part of the building has a unique story to tell, letting you in on the significance of Roman art and history. If you're new to town or don't know too much about the attraction yourself, your best bet is to book a St. Peter's Basilica tour. Explore this magnificent building and learn about its story with an expert guide by your side.
Here's everything you need to know about St. Peter's Basilica guided tours.
Advantages of a St. Peter's Basilica Guided Tour
---
Expert navigation from your tour guide
Whether or not you're a first-timer of the famed St. Peter's Basilica, navigating your way through the massive attraction can be a daunting task. Have an expert lead the way, while sharing fascinating tidbits about the attraction along the way. With an insider's knowledge about Roman culture and history, you'll guaranteed a much more exciting visit.
No more waiting around in line
Nothing like a super-long ticketing queue to dampen your experience. While visiting an iconic attraction is exciting, no one likes waiting around in line. The good news is that you can now get yourself a skip-the-line ticket and waltz to the front of the line. A guided tour with a skip-the-line feature has double the advantage, giving you a hassle-free experience.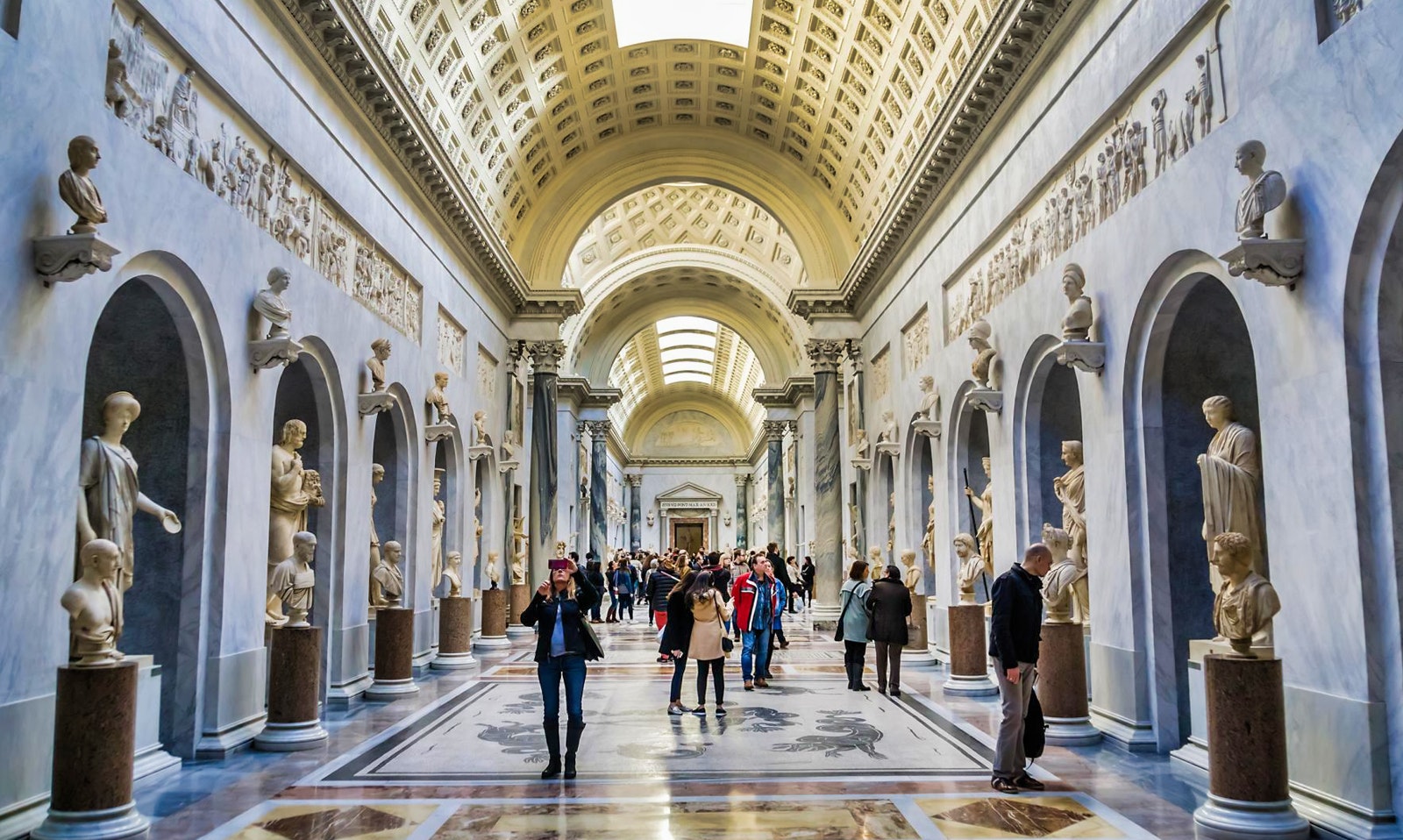 Small groups for an exclusive touring experience
While some are comfortable in large tourist groups, others prefer small and more intimate tour groups. This lets you stay close to your local guide, ask questions, and have your questions answered right away. In a smaller group, you can also make friends and talk with other tourists comfortably.
Flexible timings to suit your schedule
With your guided tour ticket, you have the flexibility to choose the time slot that suits you best. Want to get an early start on your tour? Book the earliest time slot as soon as the basilica opens. Not an eary riser? Don't worry, there are slots later in the day.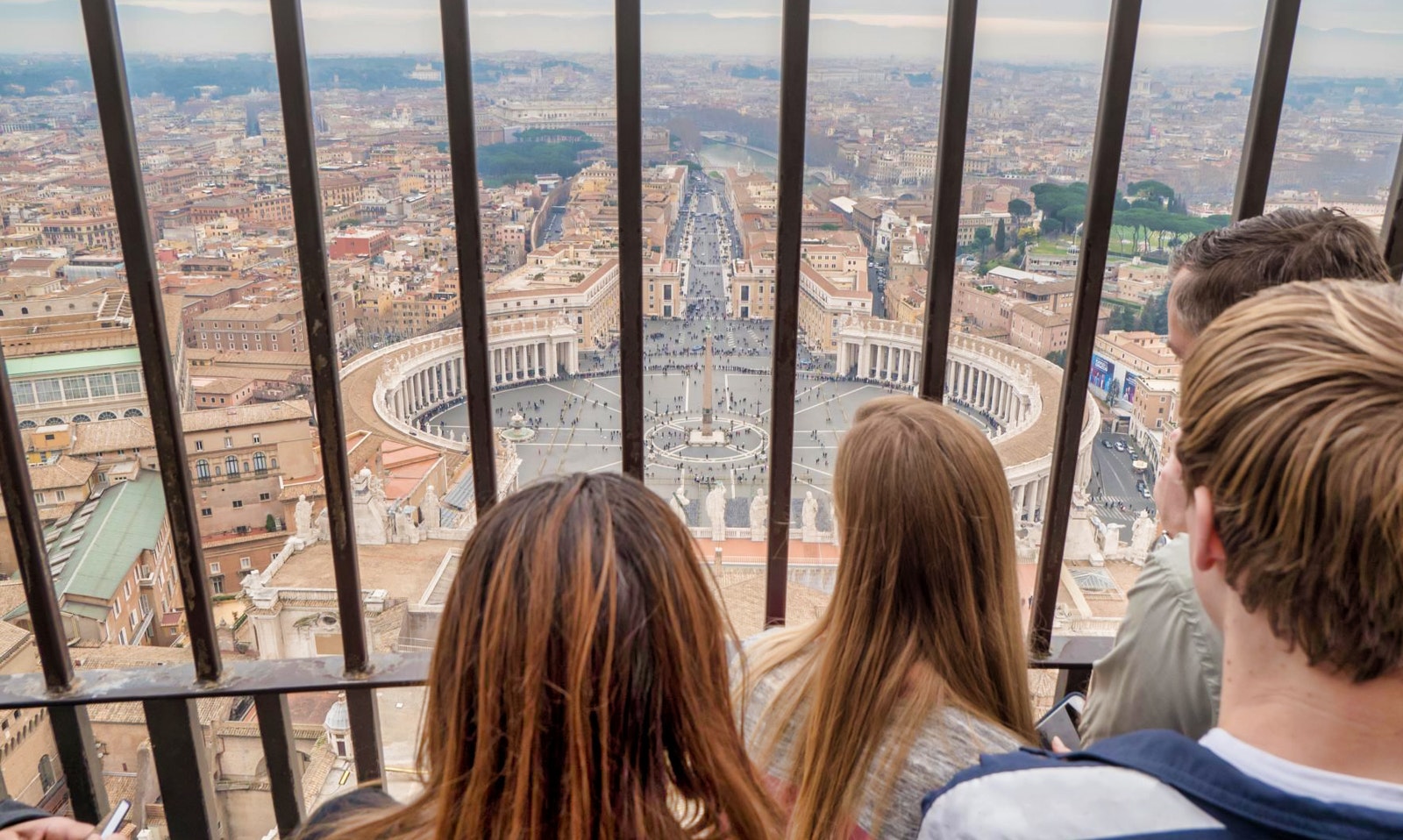 The Best St. Peter's Basilica Guided Tours
---
There are a number of guided St. Peter's Basilica tours available for online booking. Here is a list of our recommended St.Peter's Basilica tours we think you'll enjoy.
Are St. Peter's Basilica Tours Worth The Hype?
---
In the simplest of words, yes, a guided tour of Rome's St. Peter's Basilica is well worth the hype. A guided tour lets you enjoy the touring experience to the fullest (without having to worry about minor details like ticketing queues, where to go, what to look out for, etc.) You don't even need a rough itinerary in mind- your guide will take care of that. Skim to the front of the line upon arrival, meet your tour guide, and be led expertly (away from the overly-crowded highlights) while learning fascinating facts and stories about everything you see.

Choosing the Best St. Peter's Basilica Tour
---
Depending on your preferences, there are certain ways to choose the right St. Peter's Basilica guided tour for you:
Who wants to wait in long lines when you're on a holiday? With thousands of tourists visiting the attraction every day, the Basilica is without a doubt a hotspot. Enjoy priority access into the building without having to wait in line.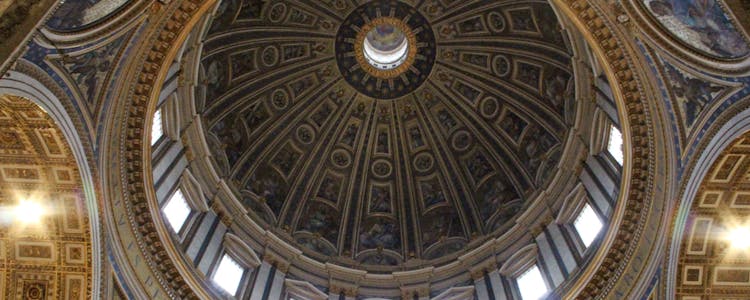 If the whole family is traveling together, you can avail yourself of a special family tour. The family package includes services of a professional tour guide, admission to the museum and St. Peter's Cupola, a fun learning worksheet for children, and a basket of organic snacks and beverages.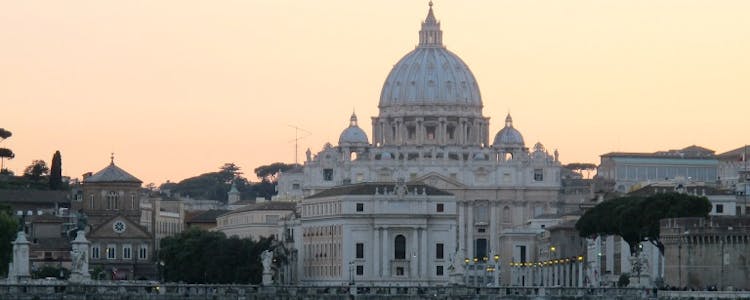 3

Basilica Dome + Papal Tombs
Fancy climbing to the highest point of Rome's iconic St. Peter's Basilica? Consider a tour that includes a dome climb. The view from up here is simply undisputable- it is one of the best vantage points to take in the city. Before leaving, you'll also get to see the Papal Sarcophagi of the Basilica.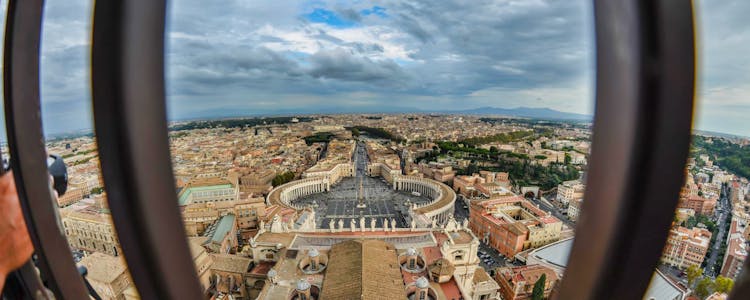 4

Bonus Vatican City Tour?
When in the Vatican city, why stop at just St. Peter's Basilica? Take to the streets (with the help of an expert tour guide) and tour the ins and outs of the city- after all, there is much to see! Tour the Vatican City Museums, the Sistine Chapel, and more- all while picking up interesting facts about each attraction.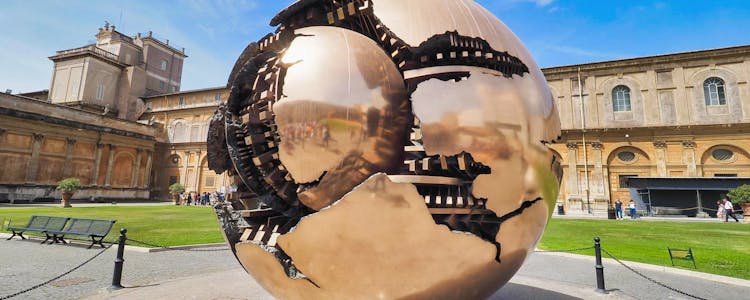 5

Combo Tour: More Than Just St. Peter's Basilica
If your agenda is sightseeing, opt for a combination ticket and see more than one attraction: Make the most of your day and visit all the attractions in the area including St. Peter's Basilica, St. Peter's Square, the Sistine Chapel, and the Vatican Museum. Plus, as a guided tour, you get an in-depth historical perspective from your knowledgeable guide.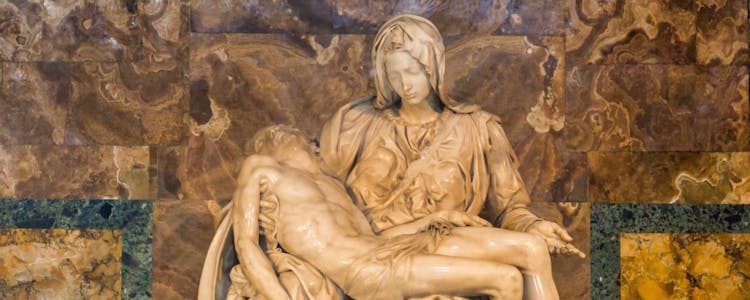 A guided tour doesn't have to be led by an actual tour guide. You can now enjoy a guided tour via an audio guide (with personal headsets)- you'll get navigated through the attraction just as easily without having to worry about socializing. Enjoy your own company as you walk through this cherished attraction.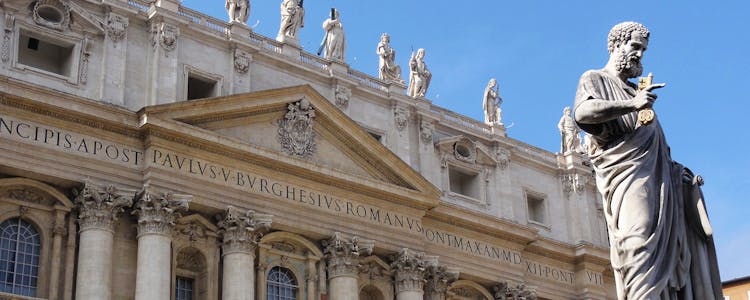 St. Peter's Basilica Tours Deconstructed - A Typical Guided Tour Experience
---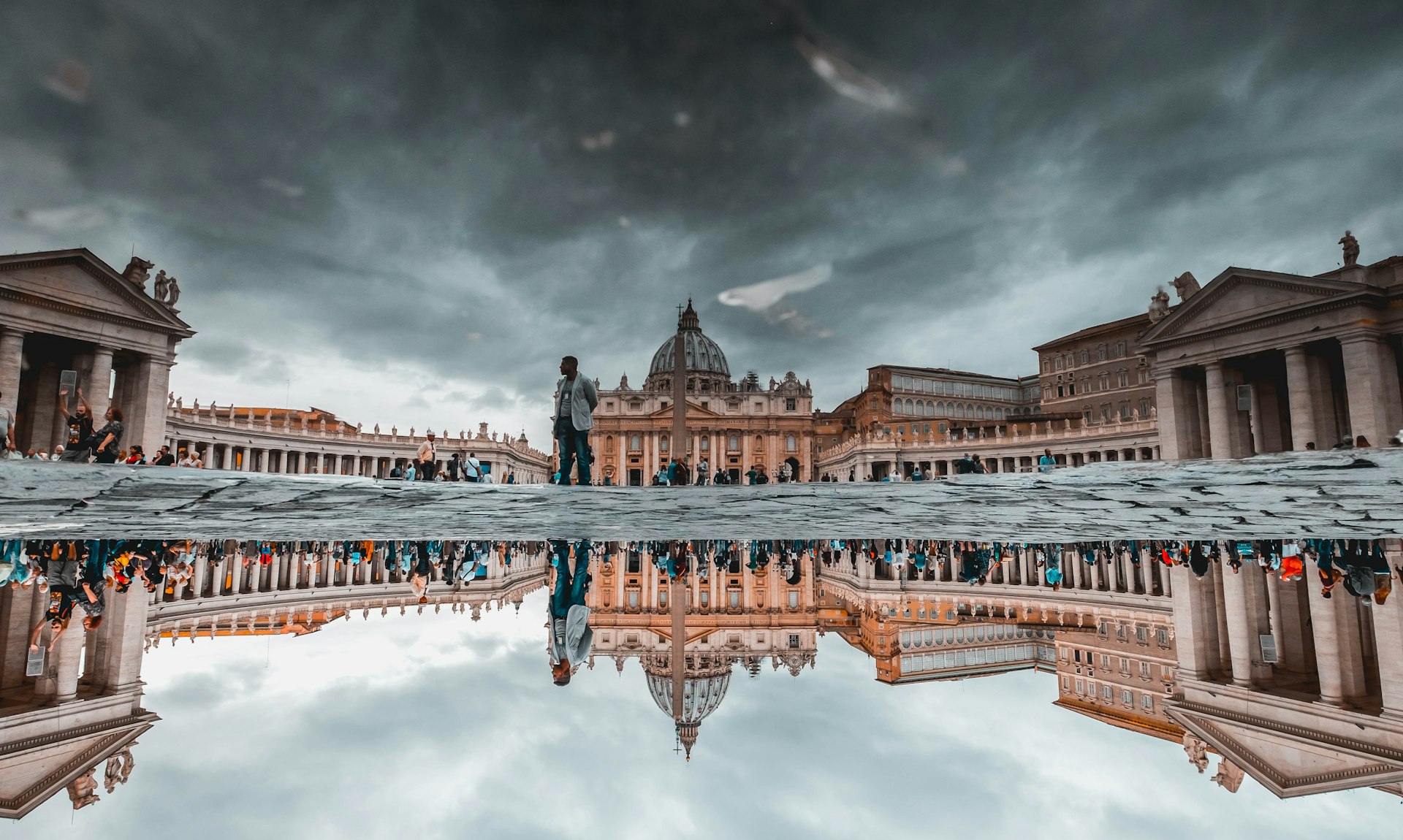 Before You Enter...
Right outside the Basilica is St. Peter's Square, where you will find two stunning fountains on either side. There is also a 40-meter high Egyptian obelisk in the centre of the square and 140 saints sculpted on top of the pillars surrounding the area. Don't miss the large statues of St. Peter and his Baldachin St. Paul in front of the square.
Mesmerizing Artworks
Inside the Basilica you will find the iconic dome stretching over its roof and the 29-meter high bronze canopy right under. The Baldachin designed by Gian Lorenzo Bernini is situated atop the Papal Altar which is right above St. Peter's tomb.
Throughout the Basilica you will find sculptures and works by renowned artists like Michelangelo, Bernini, and Raphael.
Main Statues
One of the most-visited parts of the Basilica is the bronze statue of St. Peter which was brought there in 1605. You will notice that the right foot is faded because of the tradition of touching or kissing the foot of the statue.
The Dome
Finally, you will take the lift or stairs to the top of St. Peter's Basilica- at its dome! This is one of the main highlights of the basilica, not only for its stunning architecture, but for the striking views of Vatican City. That's right, it is one of the best vantage points to drink in the iconic city from!
St. Peter's Basilica Practical Information
---
Opening Hours
Oct-Mar: 7 AM - 6:30 PM
Apr-Sept: 7 AM - 7 PM
Getting to St.Peter's Basilica
By Bus: Bus routes 40 and 64 will take you close to Vatican City, from where you can walk to St. Peter's Basilica. The walk should take you between 5 - 10 minutes.
By Car: Although there is no onsite parking, there are a few paid car parks close to St. Peter's including Terminal Vaticano Roma, Parking San Pietro di Pecchia Maurizio, and Garage Stazione San Pietro. You can walk to St. Peter's Basilica from all three parking lots.
By Metro: Take Metro Line A and get off at Ottaviano station which is right outside Vatican City.
By Taxi: You can take a taxi from wherever you are and get off right outside St. Peter's Basilica.
Insider Tips
---
Here are some handy tips to keep in mind while booking your St. Peter's Basilica tour:
If this is your first visit to St. Peter's Basilica, opt for a guided tour. This way you'll get so much more out of your visit and learn about the history of this architectural marvel.
Make sure you follow the dress code because you could be denied entry otherwise. Both men and women need to cover their shoulders and knees.
Combine your visit with other nearby attractions like the Sistine Chapel, St. Peter's Square, Vatican Necropolis, and more.
St. Peter's Basilica is usually crowded throughout the year so book skip-the-line tickets to avoid waiting in long lines.
Avoid visiting the attraction on holidays or on any important religious dates to avoid larger crowds than normal days.
Reviews For St.Peter's Basilica Tours
---
Great experience of the St Peters Basílica with the guide. I have been to the basilica before, but this was the first time that I've have had the history of it I a practical timeframe!
tamarita4654, Tripadvisor Aug 2021
Had a great guide Silvia. Very knowledgeable and engaging, presents the material so it is easy to understand and that it makes sense and stays with you. Loved the tour, audio equipment works well and helps a lot. Highly recommend, take the tour, you will learn more than just walking the basilica by yourself!
Marina M, Tripadvisor Aug 2021
Read more reviews about St. Peter's Basilica tours here.
St. Peter's Basilica Tours
FAQs
---
Which St. Peter's Basilica tour is the best if you're traveling with kids?
Can I skip the line with my St. Peter's Basilica ticket?
Which languages are the St. Peter's Basilica guided tours available in?
How long is the St. Peter's Basilica guided tour?
Can I see other attractions with my St. Peter's Basilica ticket?