St. Peter's Basilica is an awe-inspiring masterpiece nestled in the heart of Vatican City which is visited by over 25,000 people every day! We understand that waiting in long queues can dampen your enthusiasm, which is why we've compiled insider tips, tricks, and strategies to help you bypass those lines and make the most of your visit to this iconic landmark. Join us as we unravel the secrets and share expert advice to ensure a seamless and unforgettable visit to St. Peter's Basilica.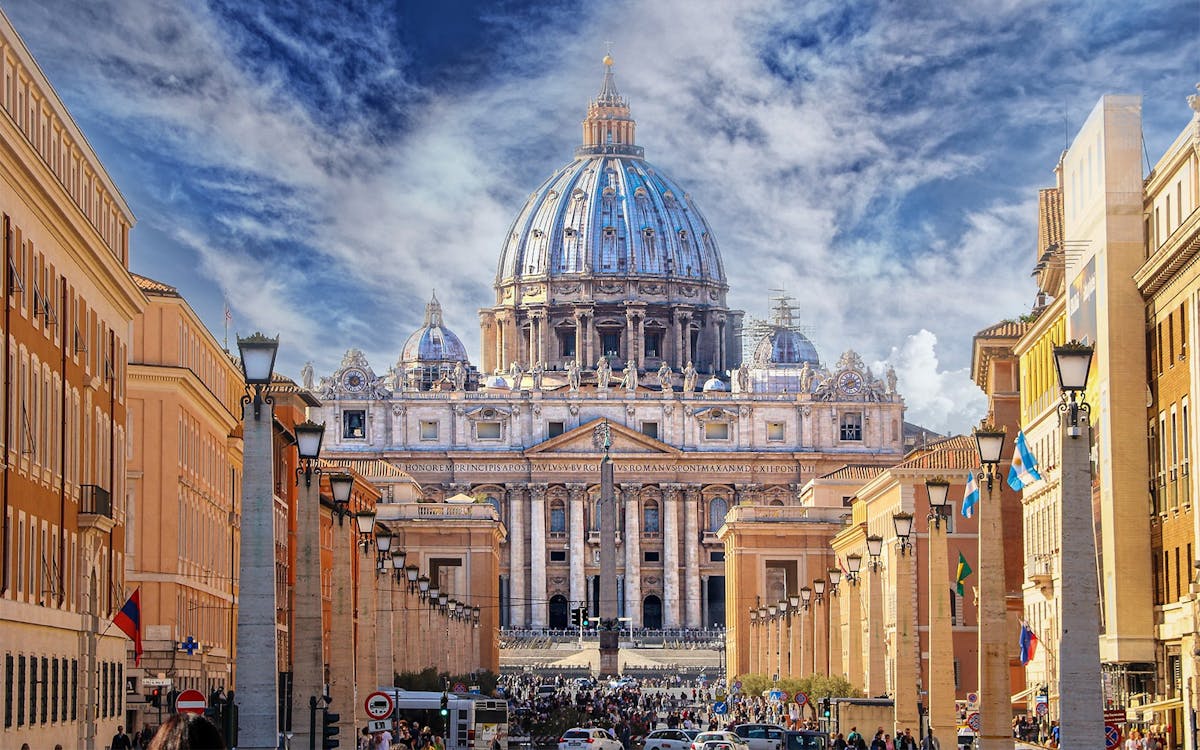 Wait Times - What to Expect at St. Peter's Basilica
---
Whether you're visiting Rome for the first time, or it's a frequent destination for you – visiting the St. Peter's Basilica is a must. As the believed burial site of Saint Peter, and having been constructed by Michelangelo and Bernini, it is a church that features high on the list of any traveler worth their salt. This means that the queues at the entry are often long and winding, resulting in a wait that can often be hours long. So knowing how you can skip the line can prove handy if you're on a tight schedule or simply detest long waits.
5 Ways To Skip The Line at St. Peter's Basilica
---
Now that you know how long the lines to get tickets are, you also know how important it is to plan in advance. Here are 5 ways you can skip the line at St. Peter's Basilica and make your visit a memorable one:
1. Pre-Book Your St. Peter's Basilica Tickets Online
It can be a great advantage to book your tickets online and to do so well in advance, as opposed to buying them at St. Peter's Basilica itself. You can easily forgo the long queues and uncertainty of your prefered date, by simply booking the tickets for your visit in advance from the comfort of your home.
2. Opt for Guided Tours
If you'd like to kill 2 birds with 1 stone, we suggest booking a Guided Tour to St. Peter's Basilica. Not only will this option grant you an in-depth tour of the church, its architecture, and its history – but it will also give you skip the line access, since most guided tours include this feature.
3. Beat The Crowds - Visit Early Morning or After Hours
On this exclusive tour, you can enter the Vatican Museums before the general public does! Once you enter, you'll have easy access to St. Peter's Basilica as well.
4. Go For Small Group Tours
If you're looking for a dedicated guided tour of St. Peter's Basilica, but want a more intimate experience, you can opt for a small group experience instead of a regular Guided Tour. This is an efficient way to skip the line while learning the most you can about this historic site from an expert local guide.
5. Use the Vatican Museums entrance
If you're planning to visit the Vatican Museums as well, enter through the museums' entrance, as it provides direct access to St. Peter's Basilica, allowing you to bypass the regular entry line.
6. Attend a papal audience or mass
By attending a papal audience or mass, you may have the opportunity to enter the basilica without waiting in the regular lines. Check the Vatican's official website for schedule information.
Recommended St. Peter's Basilica Tickets For Fast Access
---
St. Peter's Basilica - Essential Information
---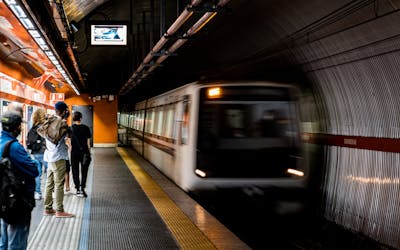 1. Metro: Take the metro Line A (red line) in Rome. Get off at the Ottaviano-S. Pietro station, which is the closest station to St. Peter's Basilica.
2. Train: Take a train to Roma San Pietro station. This station is located within walking distance of St. Peter's Basilica.
3. Bus: Take bus number 40, 42, 62, 628 or 64. Keep an eye out for the stop closest to St. Peter's Basilica, which may be labeled as "San Pietro" or "Piazza del Risorgimento."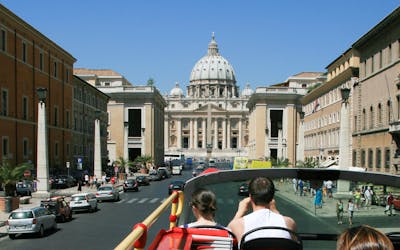 Timings
April-Sept 7:00 AM - 7:00 PM
Oct-March 7:00 AM -6:00 PM
The only exception is on Wednesdays due to a papal audience where the Basilica is being used.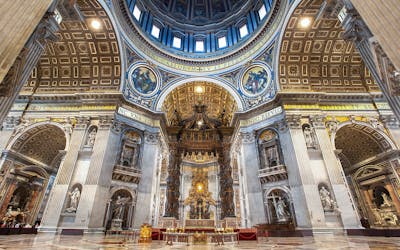 Dress modestly, wear comfortable shoes for convenient exploration.
Arrive early, pack snacks for energy and beat the crowds.
Keep guided tour booking details/screenshots for easy admission.
Check opening hours, arrive 20-30 mins early for morning visits.
Avoid weekends and public holidays for fewer crowds.
Discover a secret entrance via a small door near the Sistine Chapel.
Skip The Line at St. Peter's Basilica: FAQs
---
Skip the Line: St. Peter's Basilica Guide
Typically, the waiting time before entering St. Peter's Basilica may be around an hour or more, depending on the day and the time of the day when you're visiting.
Entry to St. Peter's Basilica is free of charge. However, certain areas, such as the Dome, require a separate ticket for access.
Yes, there are several ways to skip the lines at St. Peter's Basilica. Some options include joining a guided tour with priority access, or visiting during off-peak hours.
Yes, visitors have the opportunity to climb the Dome of St. Peter's Basilica. However, there is a separate fee to access the Dome, and it can be a physically demanding climb with a significant number of stairs.
Yes, visitors are expected to dress modestly when entering St. Peter's Basilica. Sleeveless tops, shorts, and skirts above the knee may not be allowed. It is recommended to cover shoulders and knees.