Paris as a city needs no introduction. Situated on the Seine river, it is referred fondly as the City of Lights. Adding to this ethereal beauty is a wealth of splendid architecture, a host of restaurants and cafes serving some of the most delectable cuisine, an art museum on almost every street, a beautiful river that snakes through the hear of the city, lush royal gardens and palaces. In this Paris trip planner, we will take you through the Paris itineraries, the best day trips from Paris, how to get around in Paris, and more.
Best Time To Visit Paris
---
Most consider Summer (June-Aug) to be the most perfect time of year to visit Paris. With toasty highs of 70 degrees, you can expect long days of sunshine. That said, summers are also the most crowded and expensive season of year in Paris.
A visit during fall (Sept-Oct) is nothing short of a miracle either: the seasonal foliage is remarkable, and the travel rates drop significantly. If a travel deal is where your heart is at, plan a visit during winter, the truly "off-season" in Paris, making sure you shave off serious travel expenses. Read more about the best time to visit Paris.
Paris Itineraries
---
Depending on how long you're in Paris for - whether it's just a day or 5 days, we have the perfect itineraries crafted for you. Go through these Paris itineraries and plan your stay well in advance!
If this is your first time traveling to Paris, you could use some help planning your daily itineraries. Apart from the basic planning (flight tickets, visa, accommodation in Paris, etc.), you'll need to consider your day-to-day activities in Paris - where to go, what to see, how to get there, and more. But fret not, for we are here to help.
1-Day Paris Itinerary
Morning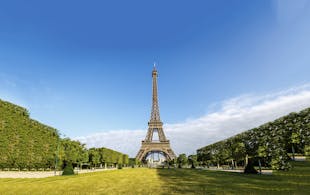 Eiffel Tower
Afternoon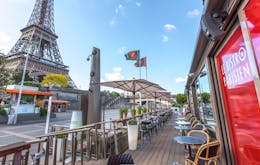 Seine Sightseeing Cruise
Late Afternoon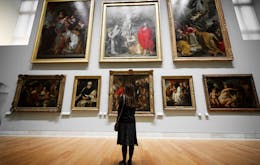 Louvre
Evening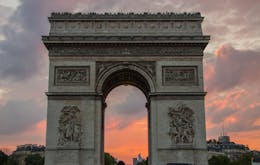 Arc De Triomphe

Instagrammable Places in Paris
Top 20 Instagrammable Places in Paris
If travelling for the gram is your jam - nope, we're not judging - this is JUST the blog for you! From vintage backdrops to the all-famous structures of the world, Paris is definitely one of the most 'instagrammable' cities in the world.
3-Day Paris Itinerary
Morning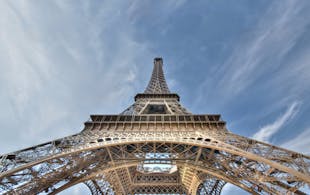 Eiffel Tower
Afternoon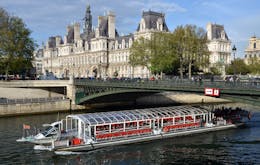 Seine Sightseeing Cruise
Evening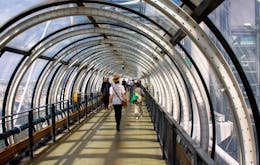 Centre Georges Pompidou
Morning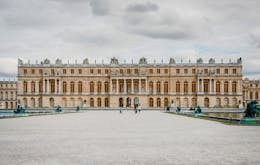 Palace of Versailles
Evening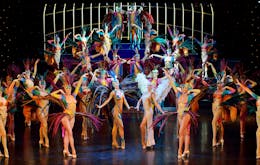 Paris Cabaret
Morning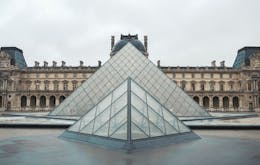 Louvre Museum
Afternoon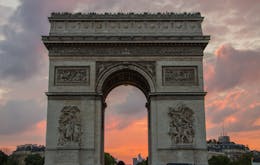 Arc De Triomphe
Evening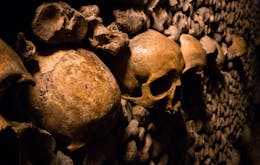 Paris Cotacombs
5-Day Paris Itinerary
Morning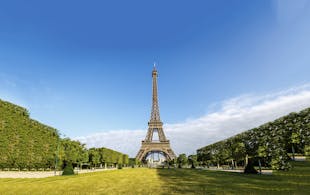 Eiffel Tower
Afternoon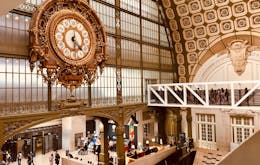 Musée de l'Orangerie & Musée de Orsay
Late Evening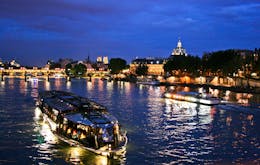 Seine Dinner Cruise
Morning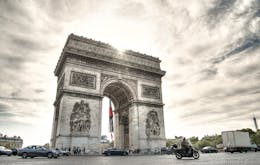 Arc De Triomphe
Noon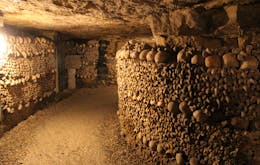 Paris Catacombs
Evening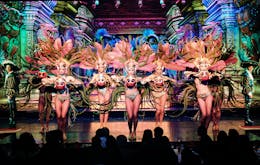 Cabaret With Champagne
Morning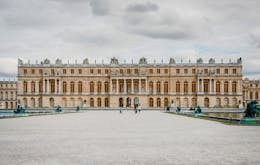 Palace of Versailles
Evening Center Pompidou
Morning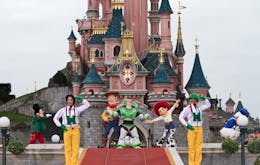 Disneyland Paris
Evening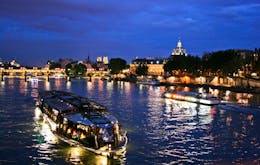 Paris By Night Bus Tour
Morning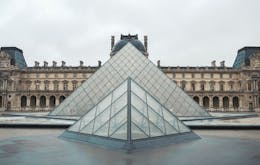 Louvre Museum
Afternoon
Sainte Chapelle & Conciergerie
Evening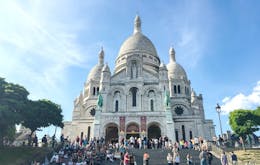 Walkabout in Montmartre
Paris Travel Restrictions
---
Given the current situation across the globe, it is important to read up on the travel restrictions. As of now, France has has partial restrictions in place, and it is important to keep that in mind before traveling to this country. Find out about the new rules and reopening of attractions on the blog post below.
Hacks To Buying Cheap Paris Flight Tickets
Now that you've figured out the perfect time to visit Paris and braved through the restrictions, it is time to look for flight tickets. Go through our 17 golden hacks for cheap flight tickets before scouring through the flight ticket websites. You'll be surprised how easy it is to save a pretty penny while booking flight tickets!
Do I Need Travel Insurance?
Traveling involves a certain amount of uncertainty always. With the pandemic, this amount has only increased. Opting for travel insurance is not something many people have done (pre-pandemic), but post-pandemic, it is highly recommended that you opt for it. Choosing the right travel insurance plan gives you a safety net to prevent losses if things go downhill.
Travel insurance can be complex- how do you know what to choose? For this very reason, we can crafted a ultimate guide to choose travel insurance post-covid.
Packing For Paris
---
If you're a thorough packer, you'll be thinking about packing for your trip to Paris weeks (if not months) ahead of your trip. The important thing to keep in mind is to pack smart: you don't want to forget important things like a universal adaptor, your camera, a raincoat, photo ID, a pair of walking shoes, etc. At the same time, while in the fashion capital of the world, you can do without 4 pairs of high-heeled boots to match your every outfit. Take with you the essentials and leave out the stuff you can do without.
Where To Stay In Paris
---
Before you book your ideal accommodation in Paris, it is pertinent that you do a little research on the best places to stay in Paris. Paris is divided into 20 neighborhoods (or Arrondissements- as you might hear it in Paris). Each Arrondissement has its own charm and character. The good news is that each Arrondissement is well connected by the Paris Metro, so no matter where you live- if you're going to be using public transportation, you'll be fine. The first Arrondissement starts in the center of Paris, and the higher the Arrondissement goes, the farther it is from the city center.
"Which Arrondissement do I pick?"
...Well, that depends on what you're looking to get out of your trip!
Stay in the city center?
Might want to consider the 1st Arrondissement- It is the true city center of Paris. Home to the Louvre, the Palais Royal, and many gardens, you won't be short of places to visit. It is also very well connected to the Paris metro and bus networks.
Stay close to the Eiffel Tower?
-
The 7th Arrondissement sounds like the right choice for you. A stone's throw away from the Eiffel Tower and Champs de Mars, you have access to the many metro stations, can walk to Trocadero for excellent sunrise views, and explore the countless local food options and bakeries.
Accommodation on a Budget?
Look no further than the 18th Arrondissement. Far away from the hustle and bustle of the city center, you'll get the old-time Paris vibes right away. Not only that, it is home to Montmartre- the best place to stay if you're on a budget.
Stay close to the nightlife?
The 4th Arrondissement is the place to be. With plenty of dining and drinking options to choose from, you'll live every night in Paris like it's your last one! It is slso home to the Notre Dame, Sainte Chapelle, and the Seine. Well connected by metro and bus, you can traipse through the rest of Paris with ease.
Stay close to the shopping hub of Paris?
Enjoy striking views of the Eiffel Tower and shopping options galore at the 8th Arrondissement. Home to the famed Champs Elysees- the shopping street of Paris, you'll shop until you drop. Open the doors of your balcony and gaze at the stunning views of the Eiffel Tower- a unique quality at the 8th Arrondissement.
Need some recommendations on where to stay when in Paris?
Hôtel de la Tour Eiffel
Looking for a great place to stay in Paris with airy rooms and close proximity to the Eiffel Tower? Add that to affordable rates, and we've got a winner! Enjoy street views and a courtyard with a garden- this is an affordable boutique hotel in Paris you'll want to try.
Location: 7th Arrondissement
Grand Hôtel Lévêque
Perhaps the best part about this hotel is the location: Rue Cler Market. This is one of the most popular local markets in Paris and is a must-visit for all first-timers in Paris. You can walk out and stroll past cafes and fresh-product vendors any time of day. It is also just 6-min away from the closest metro station!
Location: 7th Arrondissement
Hotel Relais Bosquet
Also a stone's throw away from Eiffel Tower is Hotel Relais Bosquet- close to public transportation and Champs de Mars. Open your balcony doors to striking views of the Eiffel Tower with Paris' luxuries available right at your fingertips.
Location: 18th Arrondissement
Getting Around In Paris
---
For all first-timers, this is a big question: "What do I do about transportation in Paris?"
Paris is a large city with 20 arrondissements. The most ideal way to explore the city is, of course, by foot. But this is not always the most ideal option.
Thankfully, Paris' elaborate public transportation can help you get around in the city with little to no trouble, for first-timers and Paris-residers alike.
With various options to choose from: the metro, RER, buses, night buses, trams, and taxis, you won't run short of options.
The Metro (subway system), the bus, the tramway and the RER are controlled by the RATP, and all start at €1.90 per ride.
If you're in the city for a few days, we recommend you get T+ tickets (you can buy 10 at a go for a cheaper rate).
The Paris Travel Card (Paris Visite) is another good option, giving you unlimited access to the metro, RER, bus and tram networks.
Metro is the popular rapid transit system for public commute in Paris.

RER functions like the Métro, but has fewer stops and hence faster.

Taxis in Paris can be easily identified by the "Taxi Parisiens" sign board on top of the car.
5 Best Day Trips From Paris
---
Planning a trip to France is a monumental effort; the country has amazing destinations that appeal to travelers of all kinds. Art enthusiasts, history buffs, wine connoisseurs, architecture aficionados, and culture vultures; everyone can pick and choose their favourite destinations in France. Paris is at the heart of all these experiences, and merely a day away from it are incredible destinations that offer a variety of experiences.
Check out our list of 5 best day trips from Paris:
Paris Travel Tips & Hacks
---
Paris is just about as touristy as it gets. Home to over 2 million Parisians, there is always a way to explore Paris that suits your style and budget. Go through our guide and jot down some interesting travel tips that even the locals swear by. Learn how to navigate tourist traps in Paris, how to save money on transport, food, and accommodation, and then some. Start making notes and use these tips before your trip to Paris.
Ready To Head Out To Paris?
---
Check out the top things to do in Paris & our comprehensive Paris Travel Guide packed with itineraries, tours, culture trips, best hotels, restaurants and a lot more.
Here are a few more guides that should help you plan your visit.
FAQs: Paris Trip Planner
---
Paris is one of the world's most sought-after vacation destinations. It has something for everyone. Art enthusiasts, history buffs, wine connoisseurs, architecture aficionados, and culture vultures will all have a good time here.
Most people visit during the summer (June-Aug) and fall (Sept-Oct).
You can visit the Eiffel Tower, Louvre, Notre-Dame, Orsay Museum, Arc de Triomphe, and more.
You can commute around Paris by metro, RER, buses, night buses, trams, and taxis.
Some of the best day trips to take from Paris are Versailles, Disneyland, Reims, Giverny, Loire Valley, Normandy, and more.