Disneyland® Paris captures the evocative mix of excitement, charm, and beauty that is characteristic of Disney. It may well be the most charming and beautiful Disney® Park ever imagined. Popularly known as 'The Happiest Place in Europe', the magical kingdom of Disneyland Paris promises an exclusive experience for anyone visiting. From the pink Sleeping Beauty Castle, to uniquely themed Hotels, rides with cutting-edge technology to dining experiences like never before, there's something for everyone at Disneyland Paris. Consisting of two parks, Disneyland Park® and Walt Disney Studios® Park, Disneyland Paris is a source of joy to the young and the young at heart giving its visitors an unparalleled entertainment experience.
Disneyland Paris - In A Nutshell
---
Handy information
| | |
| --- | --- |
| ⏰ Suggested Duration: | 3 full days |
| ☀️ Best Time to Visit: | Mid-January to mid-March and mid-April to mid-May |
| 💜 Must See: | Marvel Avengers Campus |
| 🎟️ Single Day Tickets | €62 Onward |
| 😍 Multiday Tickets: | €156 Onward |
| 🚆 Tickets with Round-trip Train: | €139 Onward |
Top Attractions
Ratatouille : The Adventure
Crush's Coaster
Avengers Assemble : Flight Force
Spider-Man W.E.B Adventure
Star Wars Hyperspace Mountain
Things to know
Number of visitors per year: 12 million
Number of attractions: 54
Established: 1992
Size: 22.3 sq km
Opening Hours And Address
Open everyday between 9 AM and 10 PM
Timings may vary. Please check the calendar before you plan your visit.
Extra Magic Time: 1 hour before opening time

Address : Bd de Parc, 77700 Coupvray, France
Get Directions
Why You Can't Miss Disneyland Paris
---
Disneyland Paris is a lavish and stunning park with the charm of a French touch. It's something you cannot miss if you're travelling to Paris.
A 40 minute ride from Châtelet les Halles station is all it takes to reach this magical land.
From the architecture and food to hotels and experiences, the best of Disney has combined with the best of French culture to deliver something truly magical!
Home to two theme parks, Disneyland Park and Walt Disney Studios Park, it has abundant entertainment opportunities, premium hotels, and exquisite restaurants
The Sleeping Beauty Castle is one of the highlights of this stunning park, and has to be seen to be believed. The beauty and detailing of the castle leaves you totally in awe and spell bound.
The Marvel Avengers Campus is stunning! You can team up with Spider-Man and Iron Man to take on some cool missions!
Disneyland Paris Tickets
---
To enter Disneyland Paris, you'll need to purchase your tickets ahead of time.
Since Disneyland Paris is a 40-minute drive from Paris city, you may use a Shuttle pass or Train pass. These passes provide round-trip travel from Paris to Disneyland Paris, so you don't have to worry about driving or making reservations.
All Zones of Disneyland Paris
---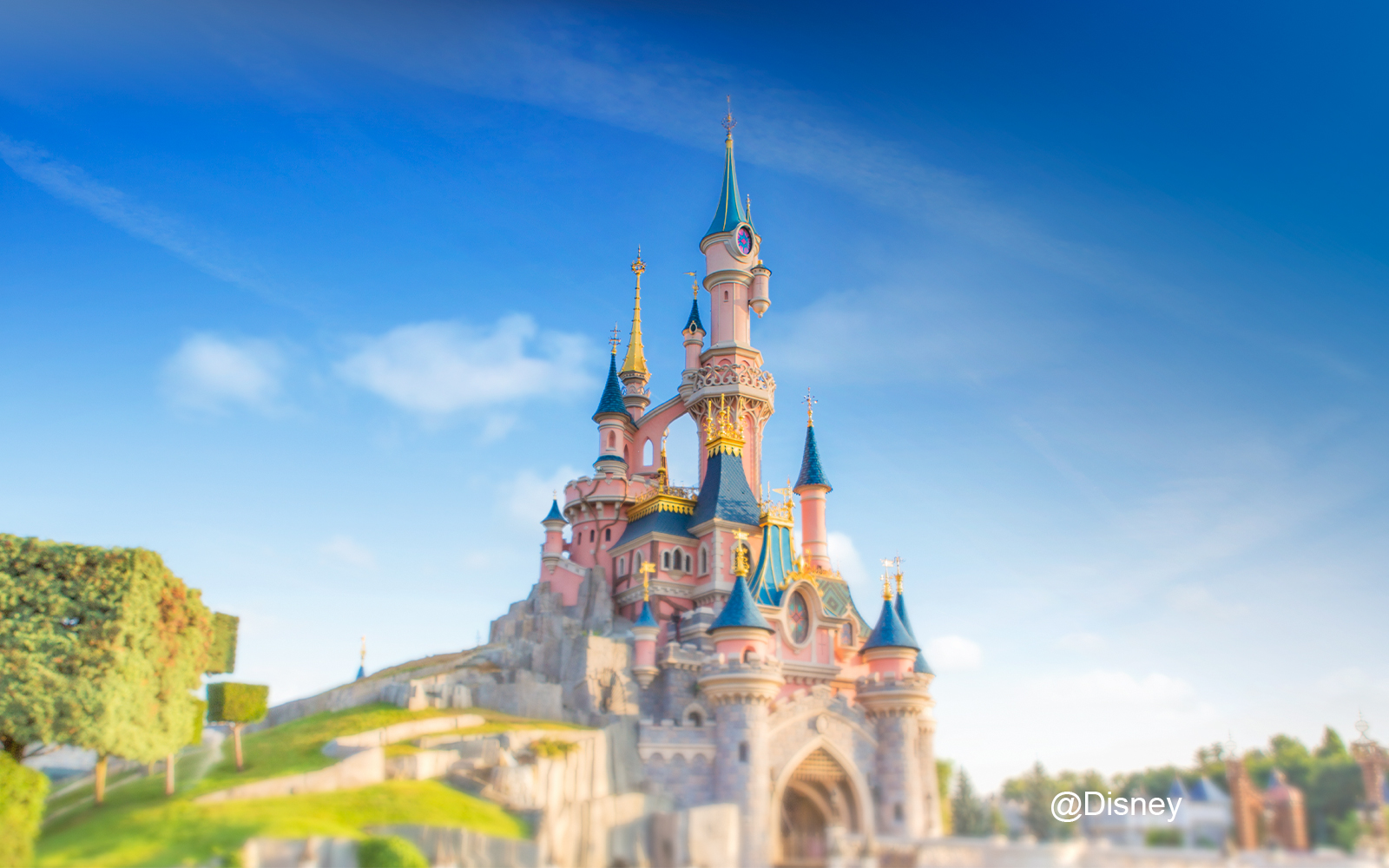 Disneyland Park
Relive your favorite Disney tales as you remember them from the classic Disney films. Here's when fairy tales really do come true. Disneyland Park offers a variety of thrills. Big Thunder Mountain and Star Wars Hyperspace Mountain provide an adrenaline rush for the grown-ups, while children can explore the world aboard 'It's a Small World.'
There's plenty of family fun to be had all around the Park, from the 'Pirates of the Caribbean' to the 'Mad Hatter's Tea Cups'. You can also meet 'n' greet your favorite Disney characters here, so don't forget to carry your pen and camera!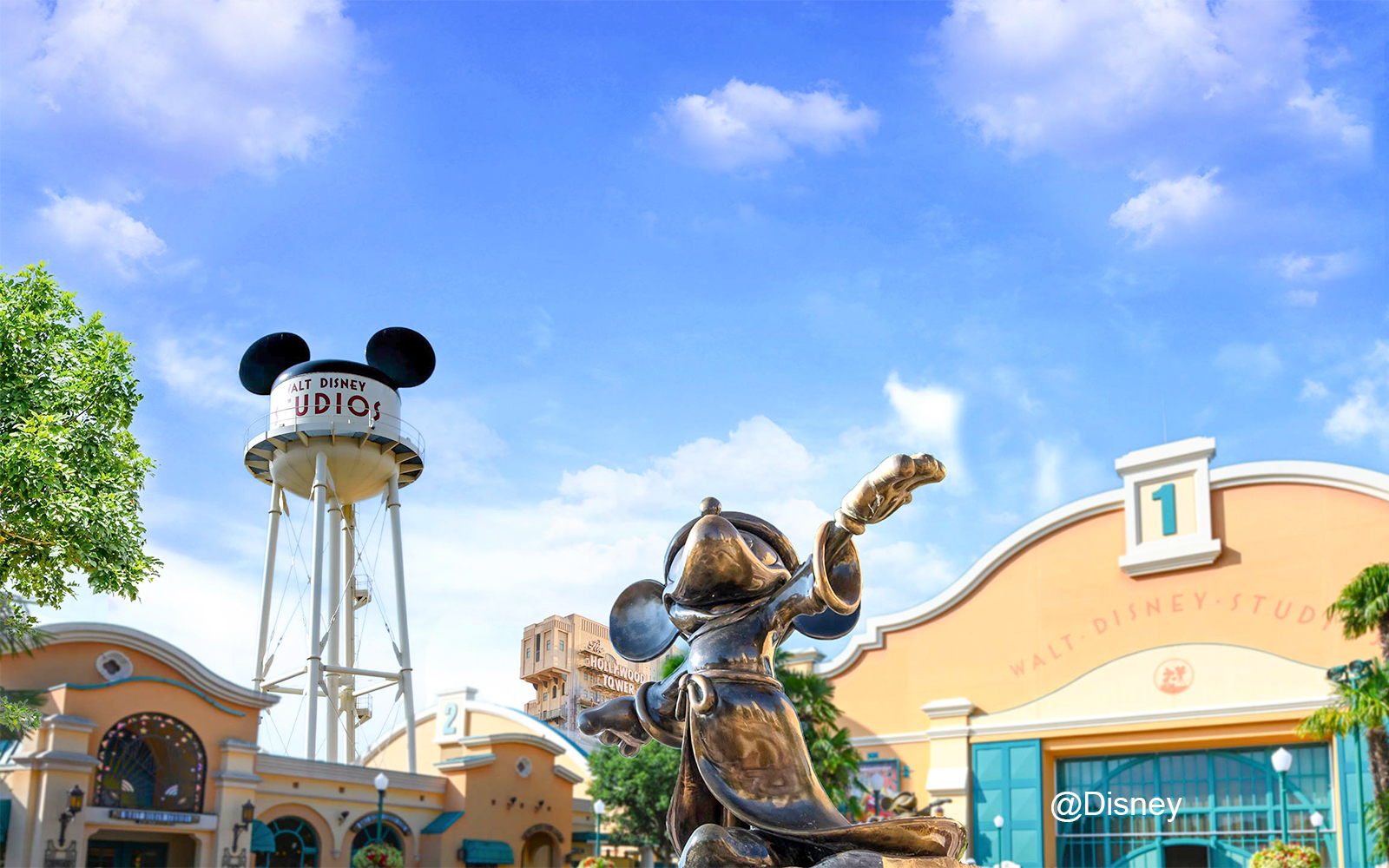 Walt Disney Studios Park
Enter the breathtaking worlds of Disney, Pixar and MARVEL! From the fun-filled colourful worlds of Disney and Pixar to the exciting action-packed Marvel Avengers Campus, fans of all ages will enjoy the unique zones of Walt Disney Studios Park.
Take a look around the worlds of Walt Disney Studios Park. The Front Lot will welcome you to the show and you will be able to enter the zone of possibilities at Production Courtyard! Toon Studios will take you to the colourful worlds of Disney Classics, and watch your favorite stories come to life at Worlds of Pixar. Brand new addition to the park will make you become a part of the MARVEL universe at Marvel Avengers Campus.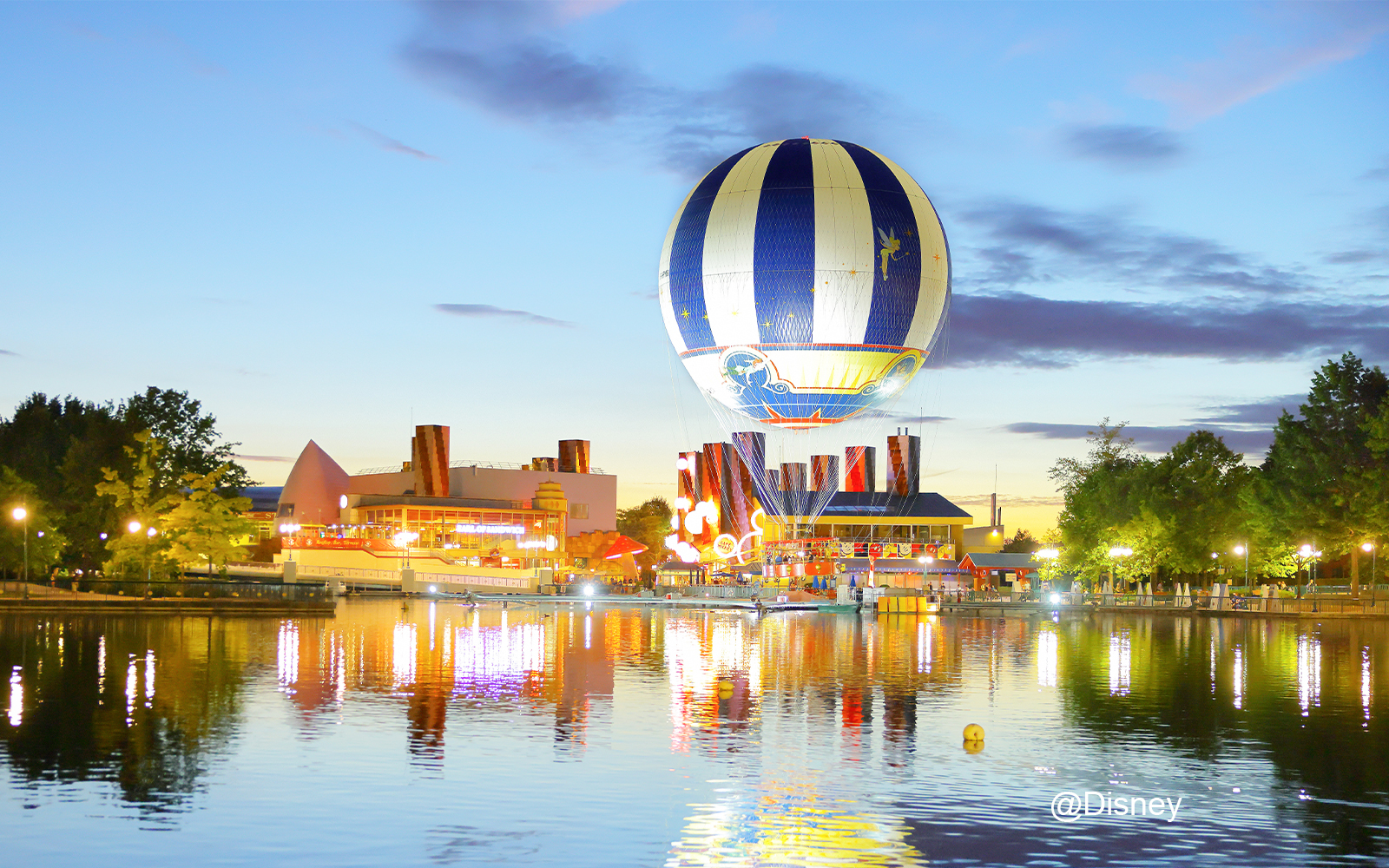 Disney Village®
Disney Village® is the hub of entertainment for the whole family with shopping, restaurants, live shows, music, dancing, movies, and more. The state-of-the-art Gaumont Cinema Complex boasts of 15 screens, where you an enjoy the latest releases. The Disney Village also boasts of the best hot-air balloon ride, Panoramagique, one of the biggest in the world, allowing you a panoramic view of Disneyland Paris.
Top 10 Attractions & Rides In Disneyland Paris You Cannot Miss
---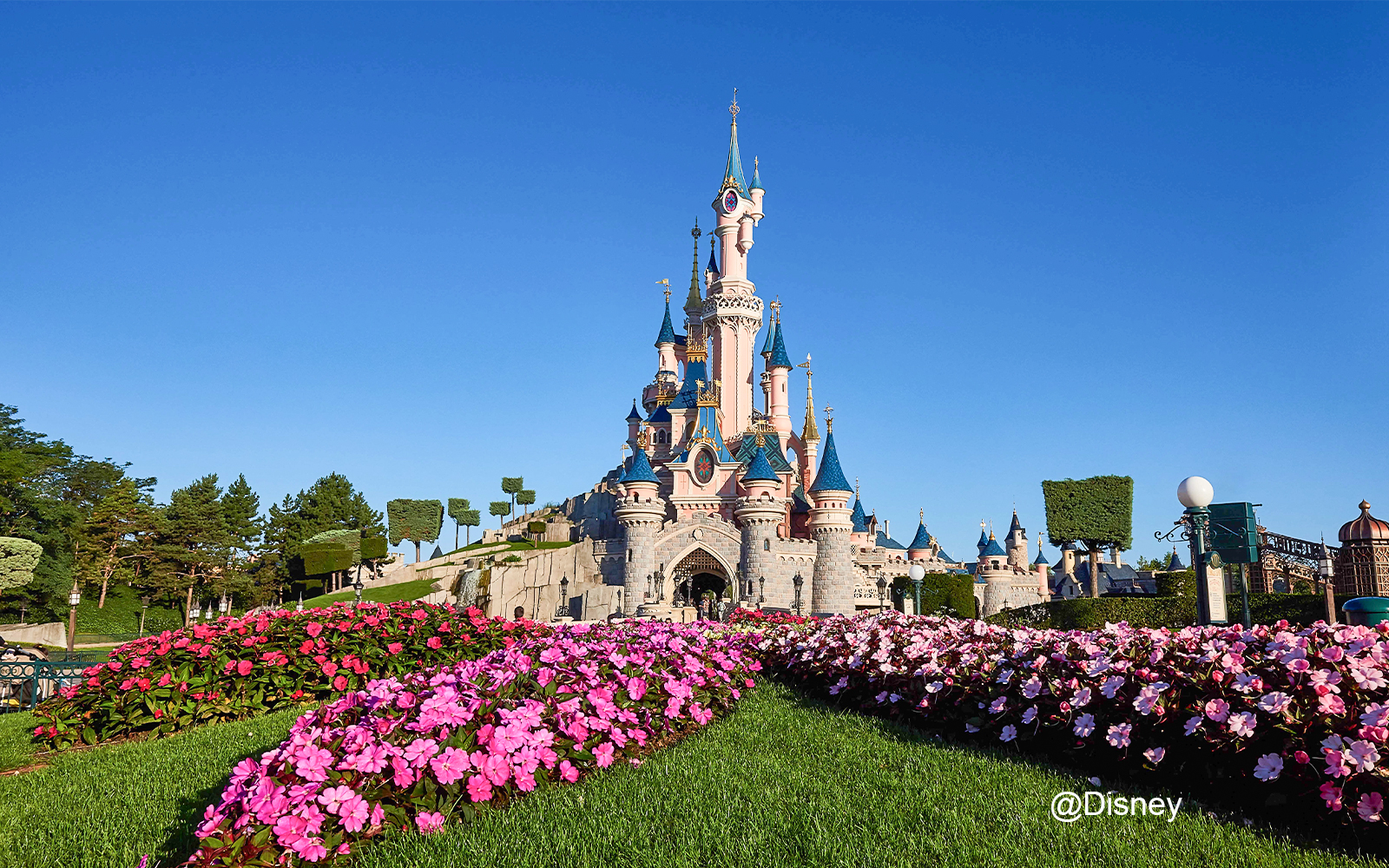 Sleeping Beauty Castle
Dreams awaken as the radiant smiles of young faces illuminate this world-renowned Disney landmark. The recently revitalized Sleeping Beauty Castle now gleams with even greater brilliance, promising to fulfill your dreams for years to come!
Height Restriction: Any Height
Type: Family Adventure
Park: Disneyland Park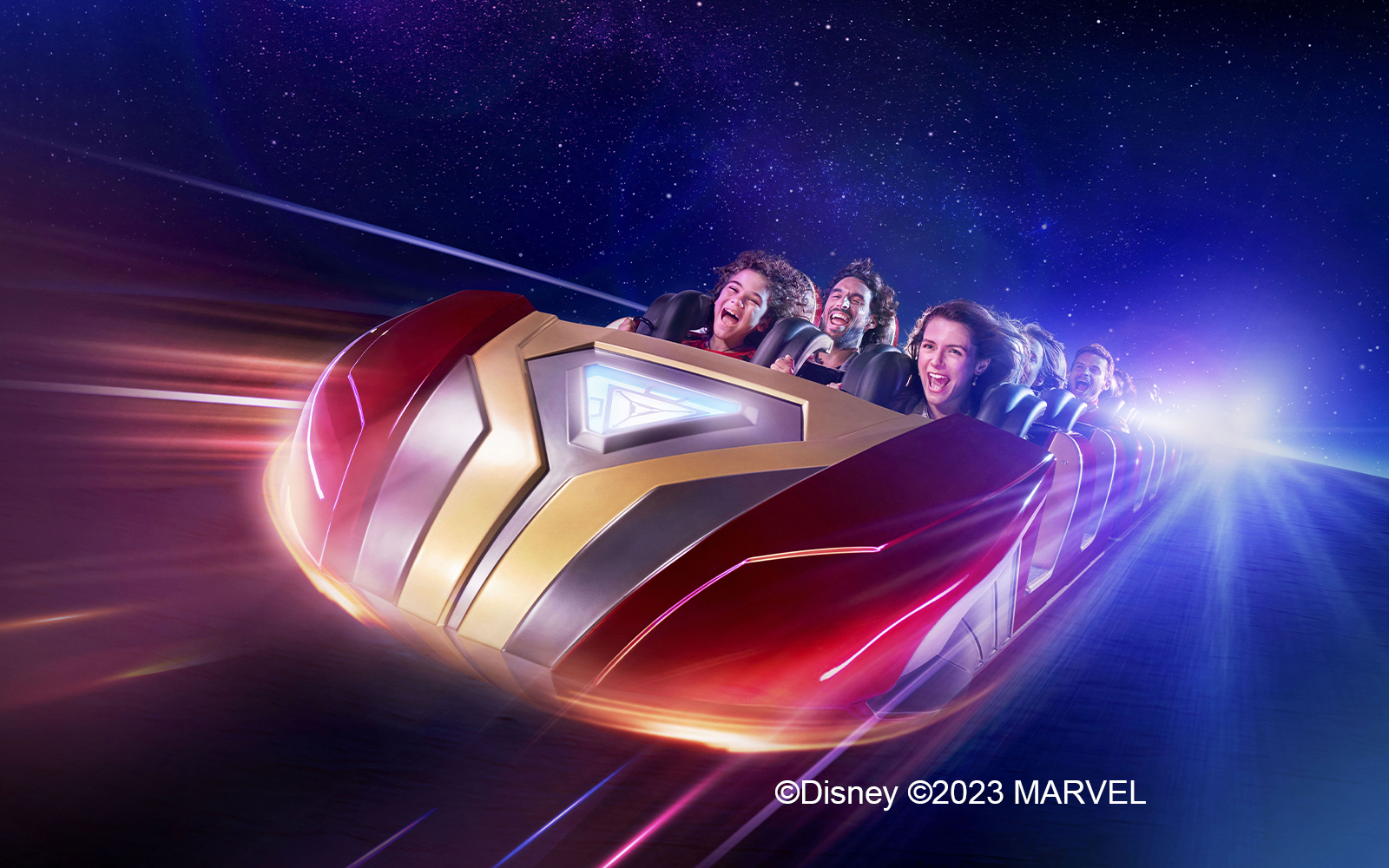 Avengers Assemble: Flight Force
In Disneyland Paris, a new Iron Man-themed ride was unveiled at the Avengers Campus called "AVENGERS ASSEMBLE: FLIGHT FORCE". The high-speed roller coaster lets riders to them up with Iron Man and Captain Marvel on a lightning-fast mission that takes them into space to defend Earth from alien attacks.
Height Restriction: 1.20 m
Type: Thrill Attraction
Park: Walt Disney Studio Park
Ratatouille: The Adventure
Imagine a magical transformation that reduces you to the pint-sized dimensions of the beloved character Remy from Disney's Ratatouille. In this whimsical adventure, you'll embark on a thrilling escapade through an enormous kitchen.
Height Restriction: Any Height
Type: For Kids
Park: Walt Disney Studio Park - World of Pixar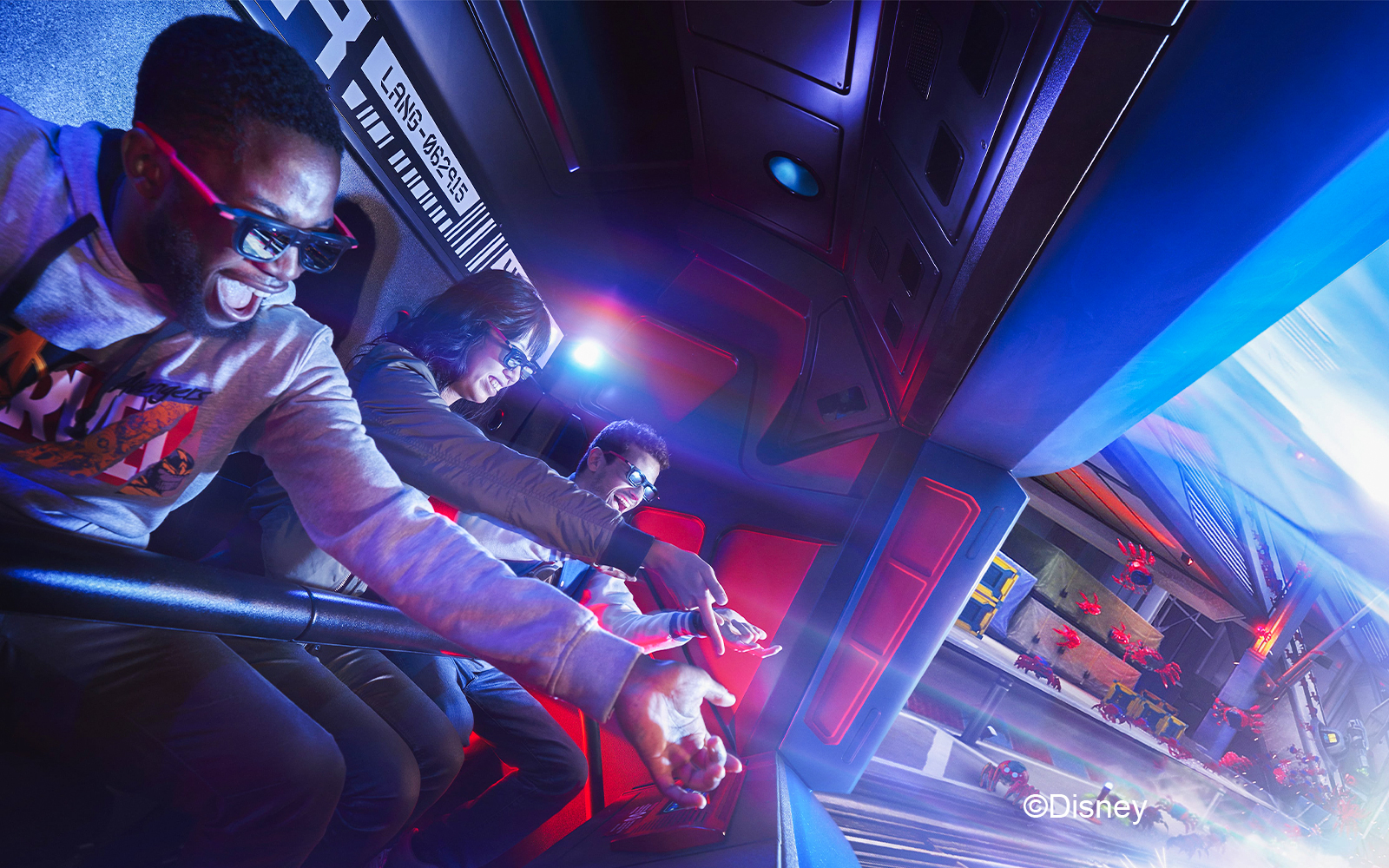 Spider-Man W.E.B Adventure
Spider-Man W.E.B Adventure at Avengers Campus is a cutting-edge attraction with web-slinging superpowers generated by innovative technology that recognizes body movements and gestures. Recruits will stretch out their arms and swing webs from their wrists utilizing specially developed machinery that detects gestures in much the same way as Spider-Man does.
Height Restriction: 1.20 m
Type: Thrill Attraction
Park: Walt Disney Studios Park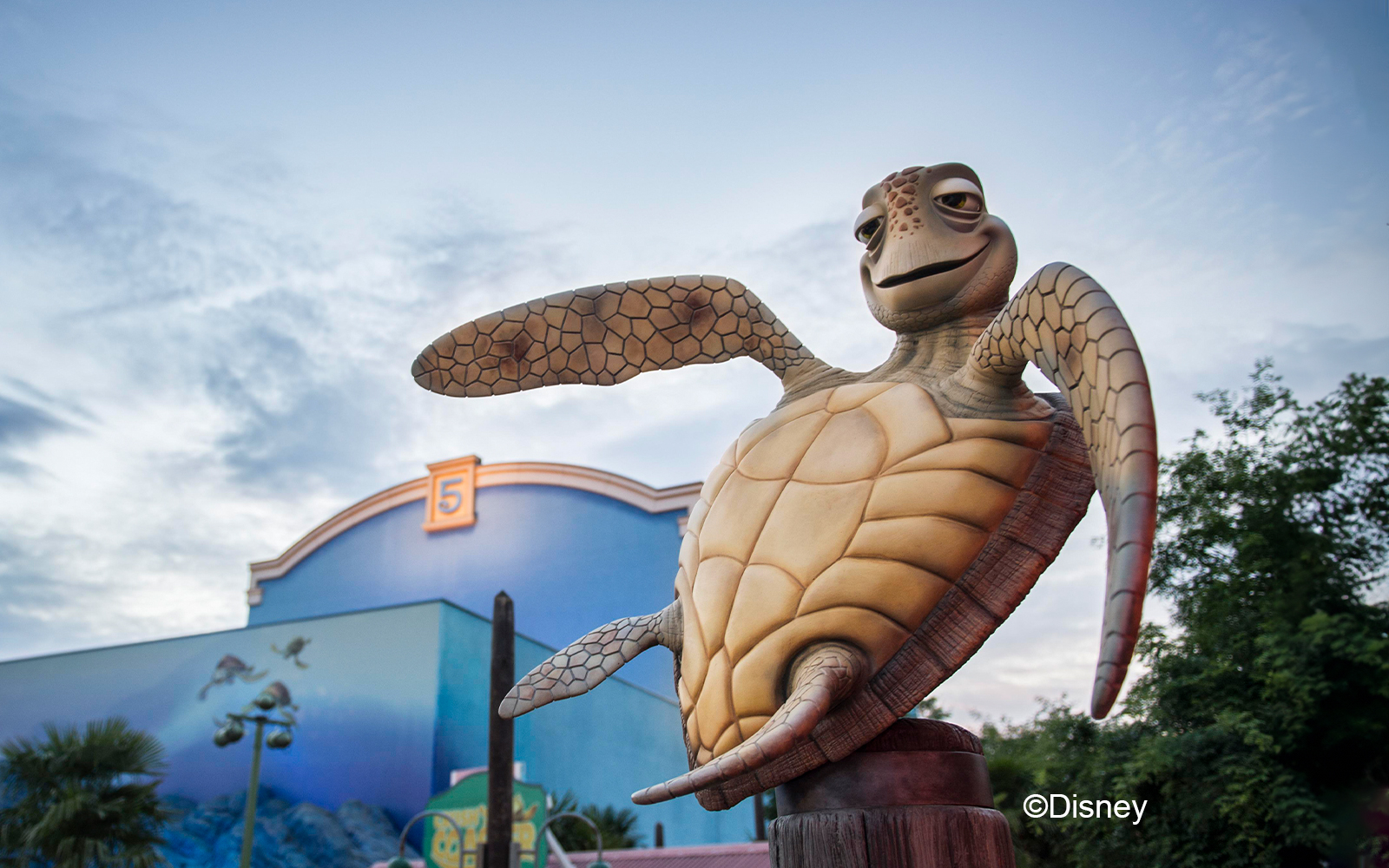 Crush's Coaster
Experience the aquatic excitement of Crush's Coaster at Disneyland Paris, where you'll spin, dive, and battle the relentless currents on an exhilarating adventure. Plunge into a whirlpool of thrills as you embark on a breathtaking underwater journey, making unforgettable memories in the heart of the magical park.
Height Restriction: 1.07 m
Type: Thrill Attraction
Park: Walt Disney Studios Park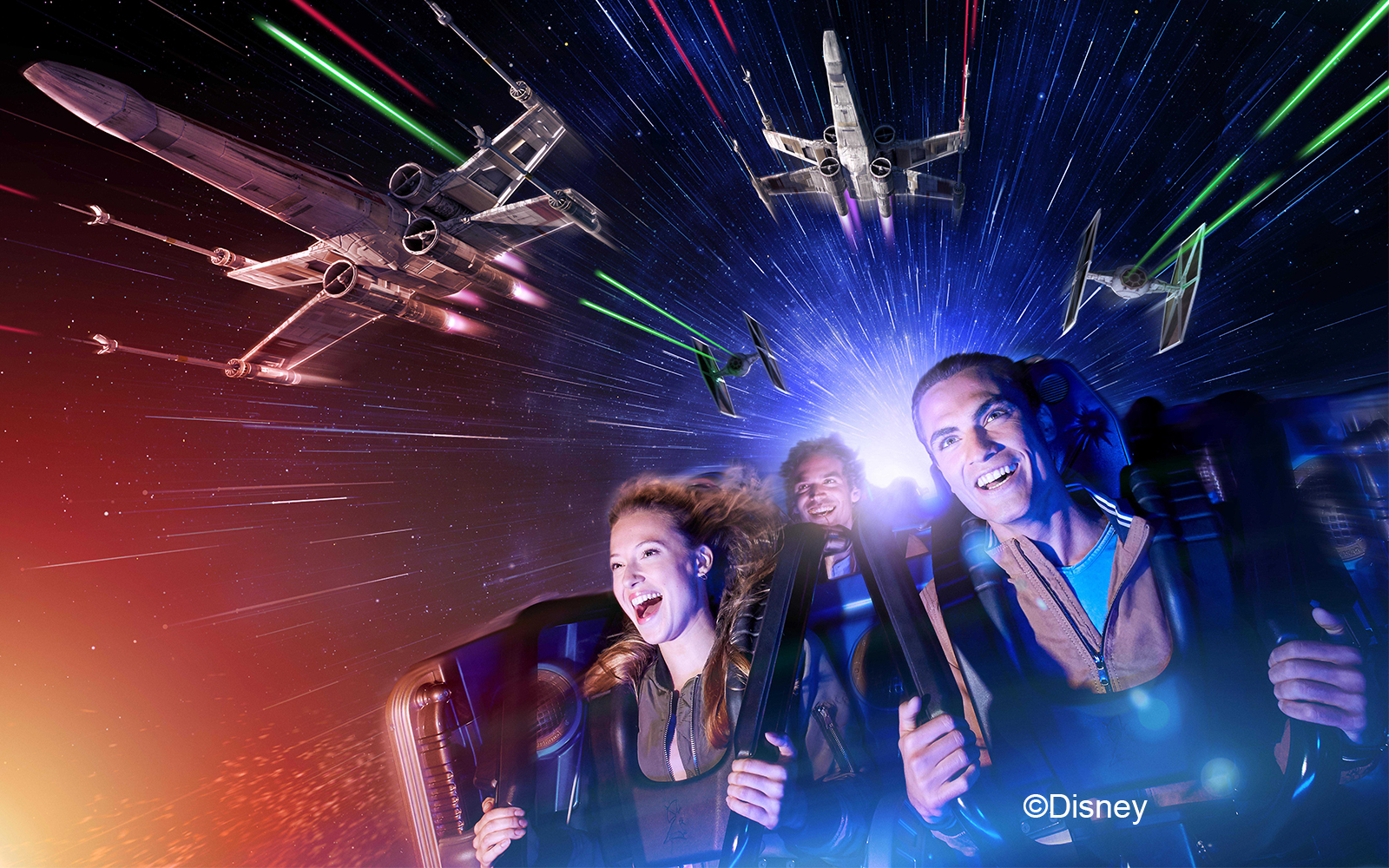 Star Wars Hyperspace Mountain
If you're looking for a truly out-of-this-world experience, then look no further than Star Wars Hyperspace Mountain at Disneyland Paris. This high-speed roller coaster will take you on a journey through hyperspace, complete with twists, turns, and plenty of surprises along the way. Whether you're a fan of Star Wars or not, this is one ride that is sure to leave you feeling exhilarated.
Height Restriction: 1.20 m
Type: Thrill Attraction
Park: Disneyland Park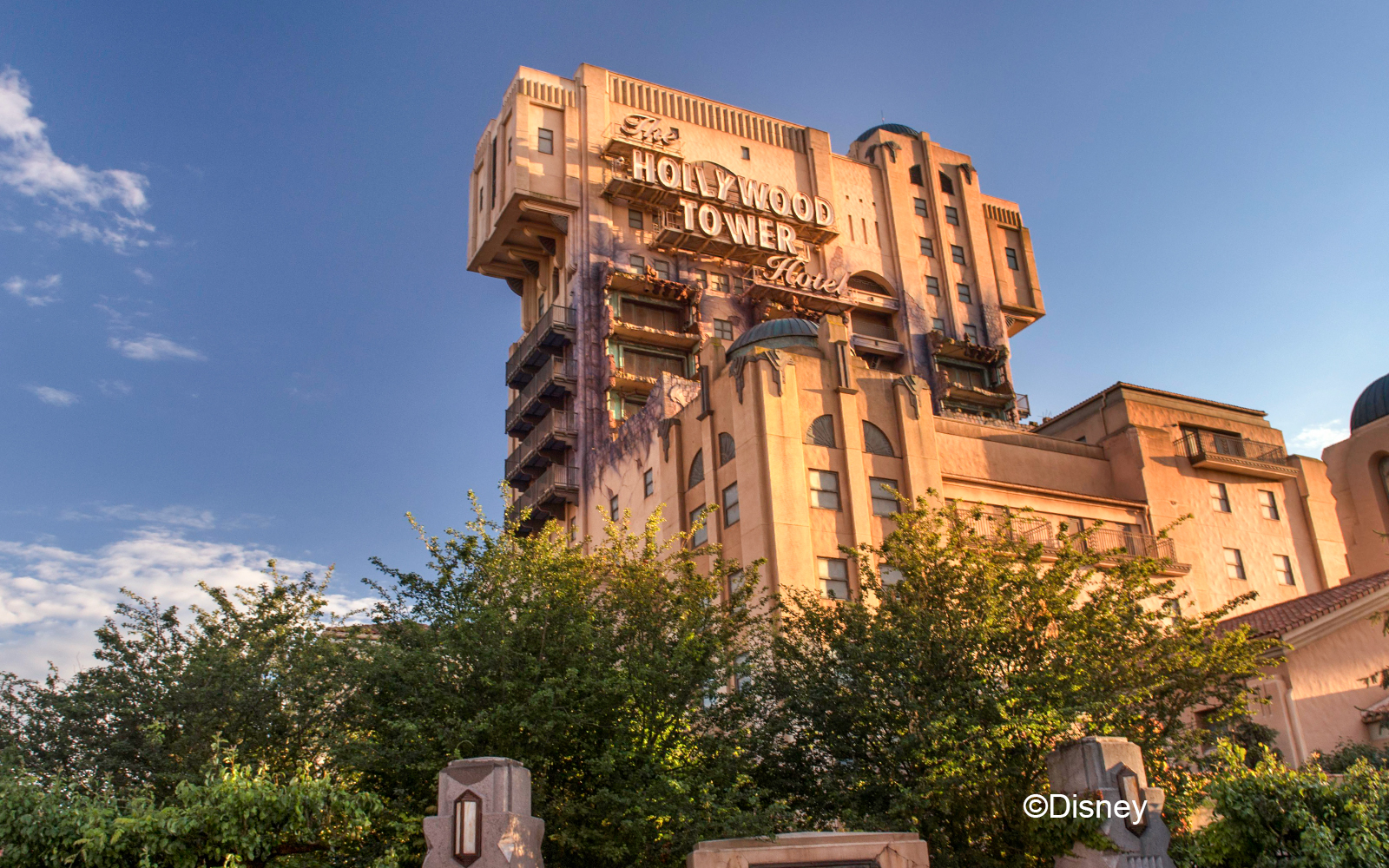 The Twilight Zone Tower of Terror
Do you dare to step into The Twilight Zone Tower of Terror and confront its terrifying trio of horrors: The Malevolent Machine, The Shaft Creatures, and The 5th Dimension? Brace yourself for spine-chilling screams as you plunge deeper into darkness than ever before, in this heart-pounding thrill ride.
Height Restriction: 1.02 m
Type: Thrill Attraction
Park: Walt Disney Studios Park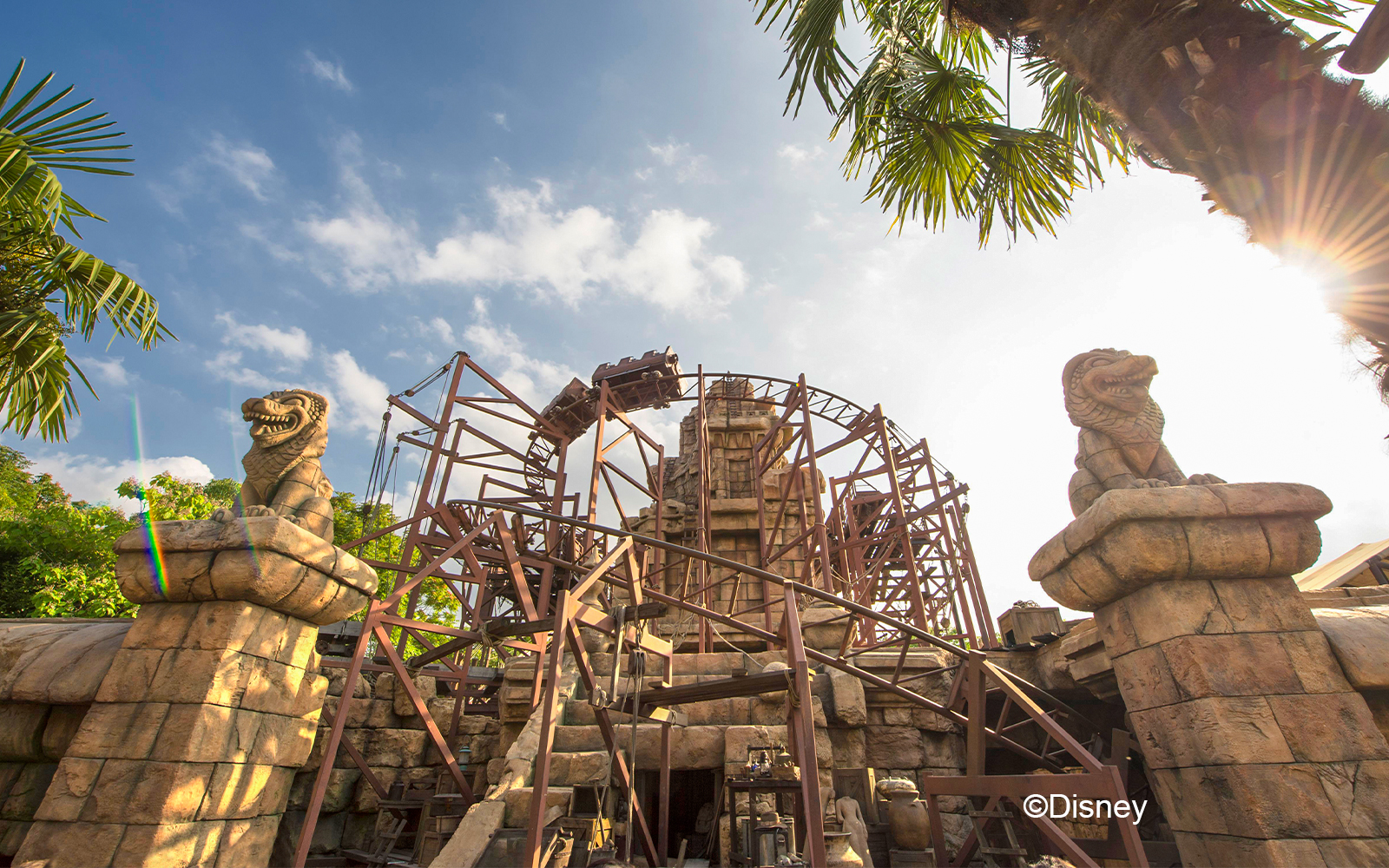 Indiana Jones™ and the Temple of Peril
At the Indiana Jones and the Temple of Peril, you'll find all the thrills and spills of an authentic Indiana Jones adventure, complete with a few surprises along the way. As you enter the temple, you'll be met by the menacing figure of Indy's arch-nemesis, Mola Ram. He's holding a flaming torch and he looks like he means business! Indy is hot on his heels though, and it's up to you to help him catch up.
Height Restriction: 1.40 m
Type: Thrill Attraction
Park: Disneyland Park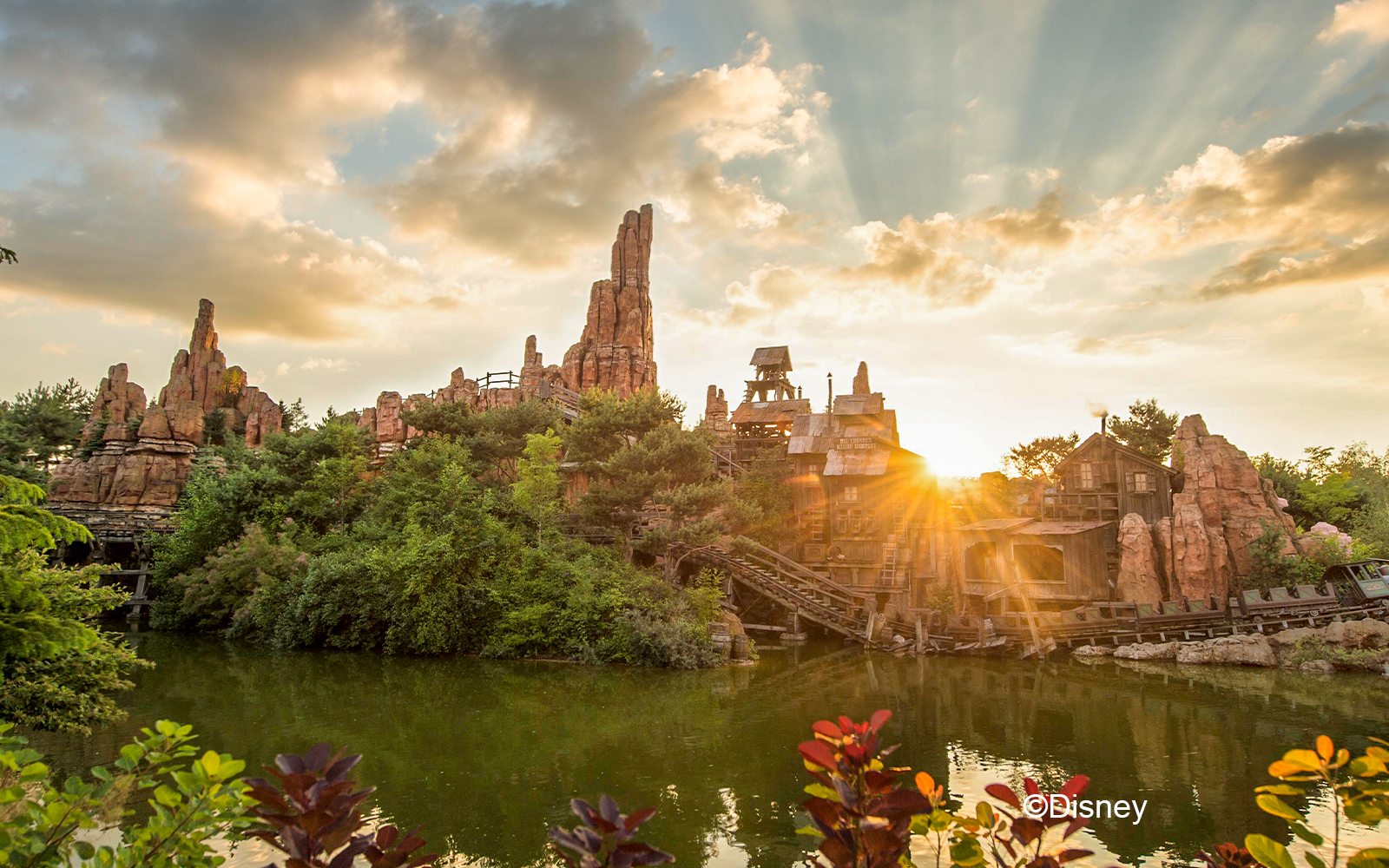 Big Thunder Mountain
This isn't your average roller coaster. Big Thunder Mountain is a wild ride through the untamed West. Hang on to your hats, because this is one bumpy ride! You'll journey through canyons, mines, and even a town that's been abandoned by civilization. Keep your eyes peeled for snakes, bats, and other critters that might cross your path.
Height Restriction: 1.02 m
Type: Thrill Attraction
Park: Disneyland Park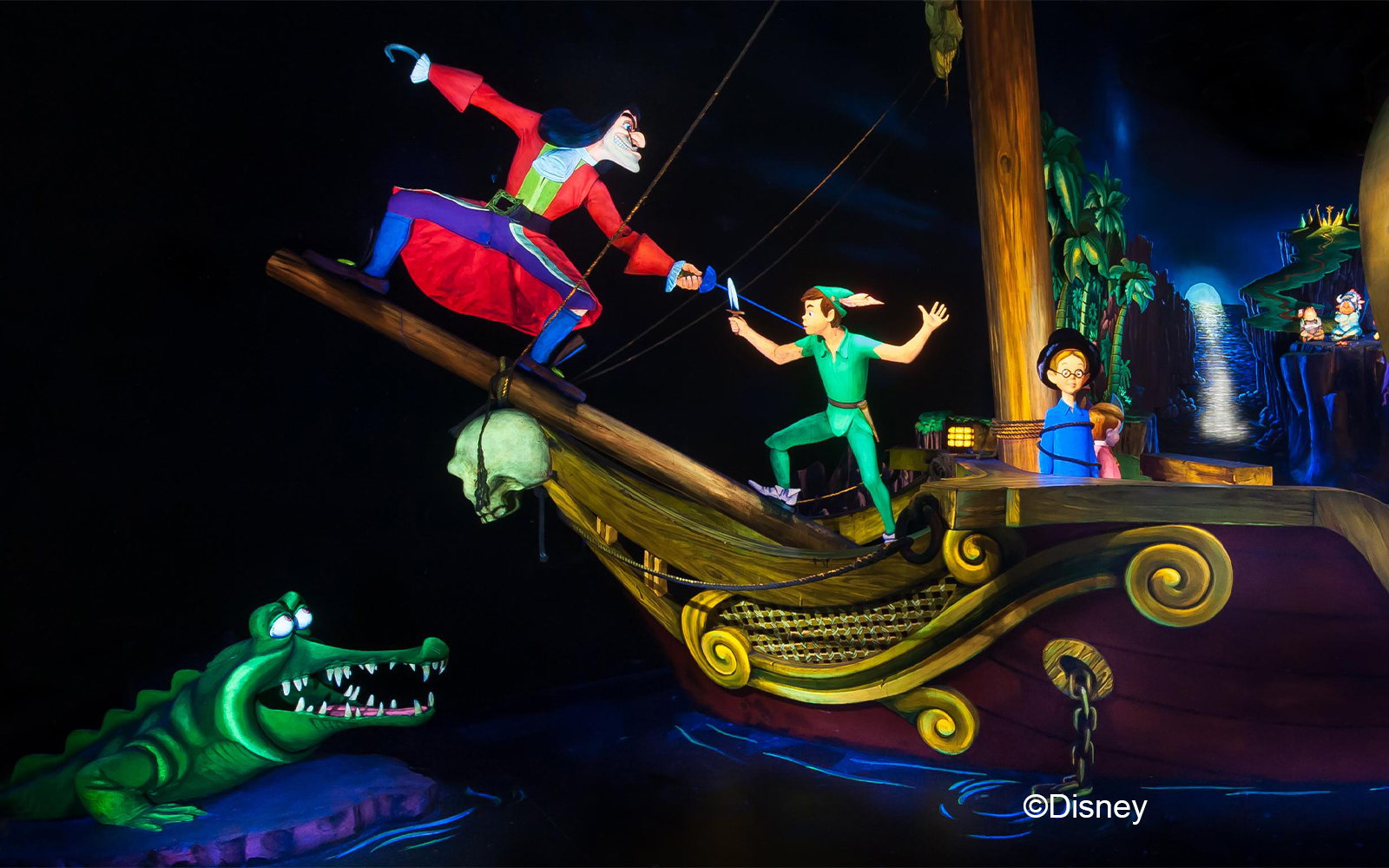 Peter Pan's Flight
Go on a whimsical journey aboard Peter Pan's Flight. Soar through the night sky in a enchanted galleon, gliding over a starlit London cityscape. As you voyage to Never Land, encounter mermaids, and swashbuckling pirates, all in a super fun adventure that brings the classic tale to life.
Height Restriction: None
Type: For Kids
Park: Disneyland Park
Entertainment at Disneyland Paris
---
There's no shortage of things to do at Disneyland Paris. In addition to the rides and attractions, there's so much that happens around, that keeps you entertained! From live shows, street performances, to meet 'n' greets and massive fireworks, there's never a dull moment at Disneyland Paris.
Find the complete list of entertainment at Disneyland Paris here.
This popular stage show has been wowing audiences for years and is definitely a must-see when visiting Disneyland Paris. The story follows Mickey Mouse as he tries to save the day when a magician's trick goes wrong. With the help of his friends, Mickey sets out to find the missing pieces of the magician's wand in order to put things right.

Location: Walt Disney Studios Park - Animagique Theater
Time: Every day at 1 PM, 2:05 PM, 3:10 PM, 5:25 PM and 6:30 PM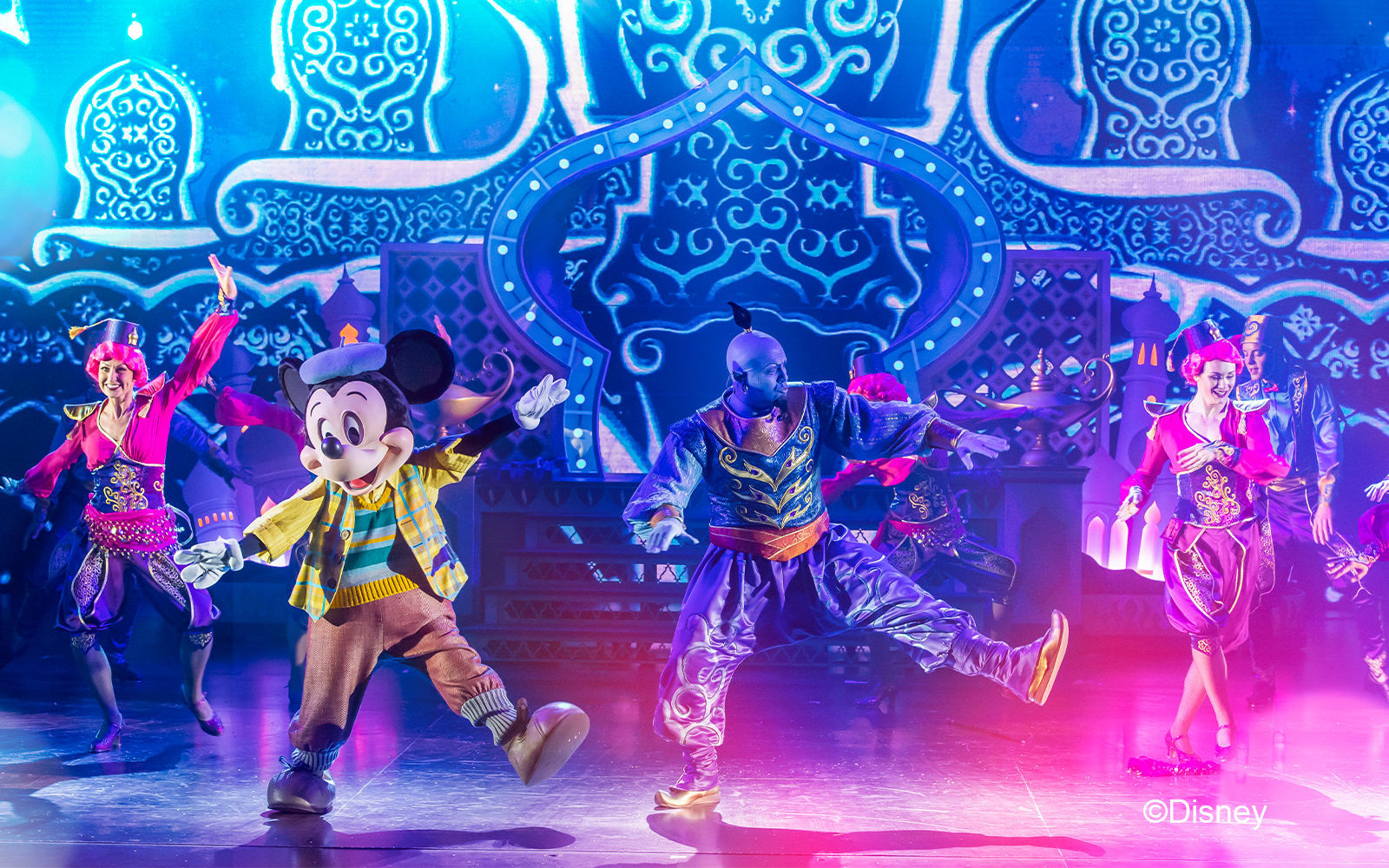 2

TOGETHER: a Pixar Musical Adventure
Make sure not to miss this innovative new show at Walt Disney Studios Park, where you'll be transported on a journey through the realms of Toy Story, Monsters, Inc., Finding Nemo, and numerous other beloved Disney worlds.

Location: Walt Disney Studios Park - Studio Theater
Time: 4 shows take place everyday and hours may vary. Please check the Disneyland Paris app for the up-to-date timings.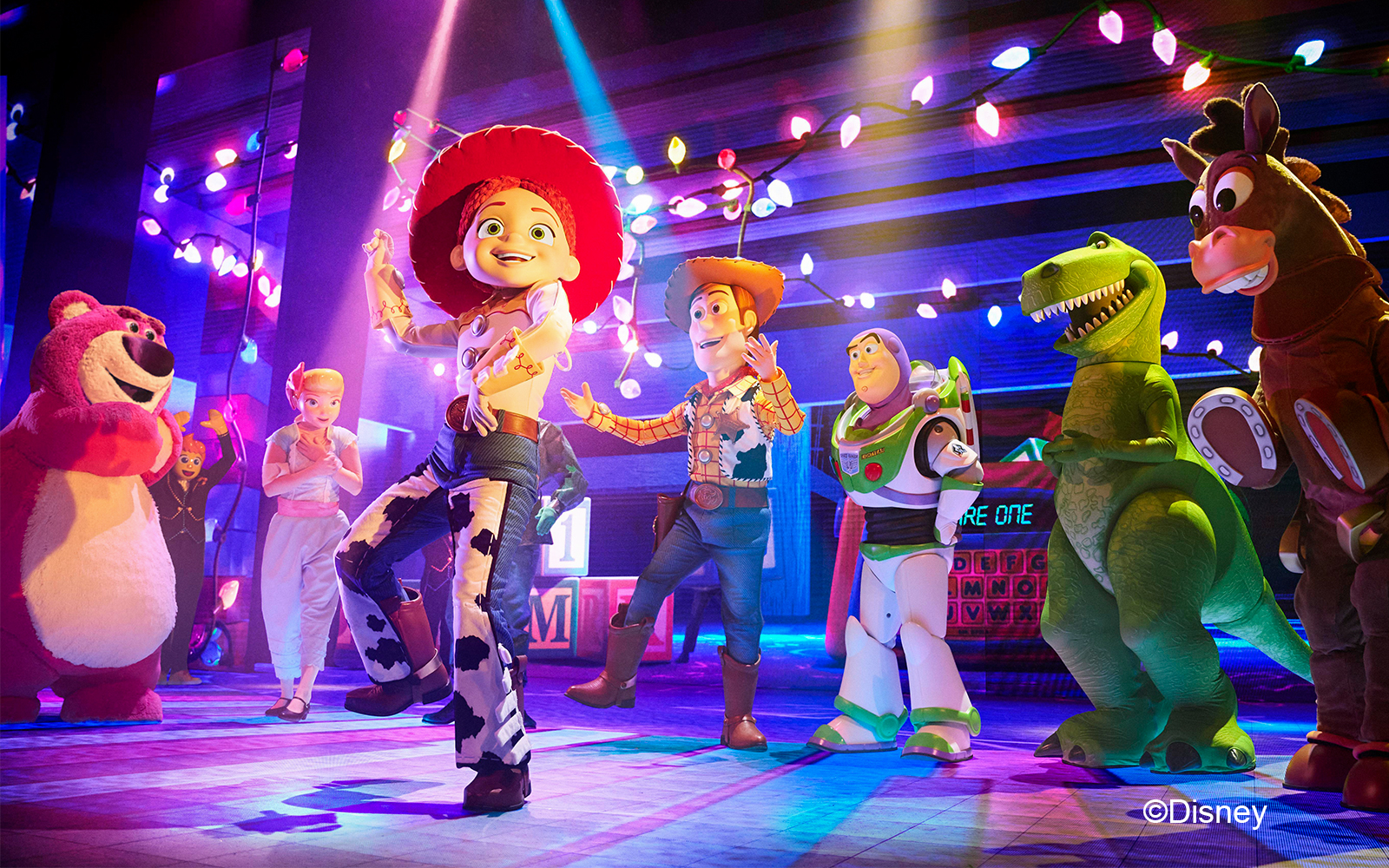 The parade is a riot of colours, sparkling costumes, magical new music, and much more presenting an enchanting Disney story. A fire-breathing dragon, Woody and the Toy Story gang, Peter Pan, Disney princes and princesses, Mickey and friends, and the Lion King and Jungle Book characters, all come together for this stunning sparkle.

Location: Disneyland Park
Time: Around 5:30 pm everyday. Check the Disneyland Paris app for the up-to-date timings.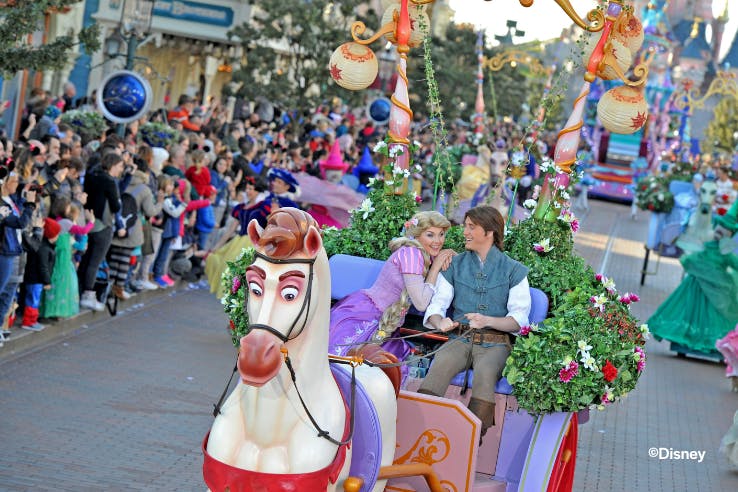 4

The Lion King : Rythms of the Pride Lands
Experience the magic of The Lion King film come to life in this exclusive Disneyland Paris show, adored by thousands of fans. While this captivating spectacle is open to all Disneyland Park ticket holders, please note that seating is limited, so be sure to secure your spot.

Location: Disneyland Park - Frontierland Theater
Time: Every day at 12:15 PM, 1:15 PM, 3:50 PM and 4:50 PM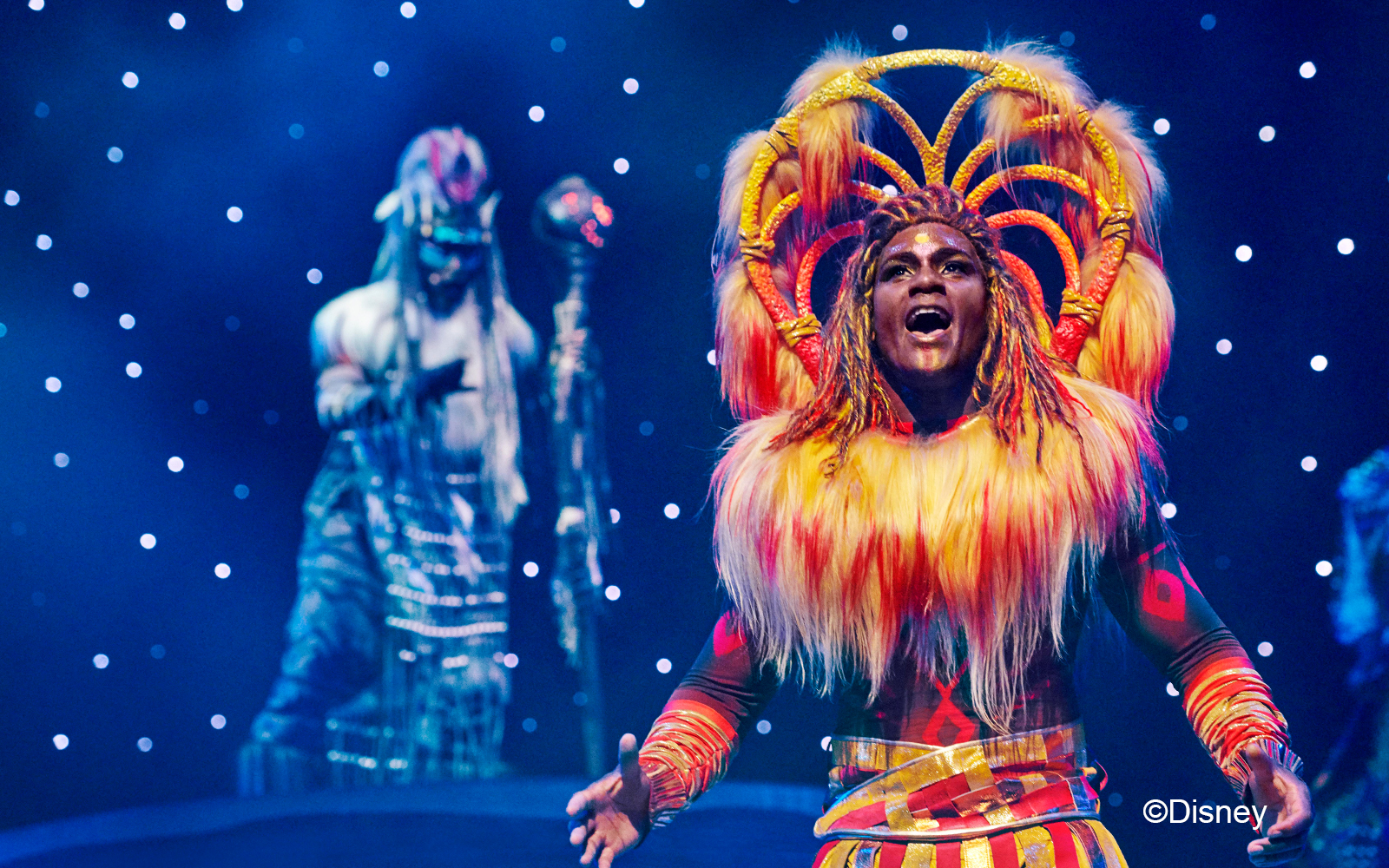 When the day comes to an end, the Sleeping Beauty Castle comes to life as the the parapets and turrets of the castle dazzle with special effects and spectacular fireworks light up the night sky. The spectacle of the colourful fireworks showering over the castle and laser lights slicing through the magical mist are matched by water works in perfect harmony.

Time: Starts at 9:30 pm everyday.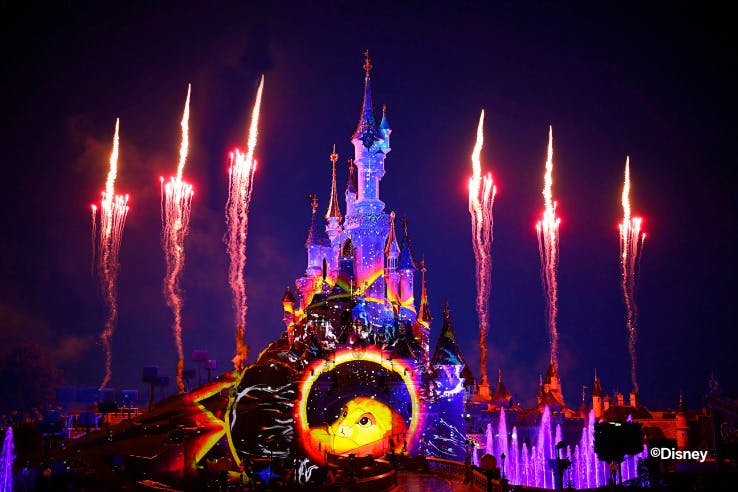 6

Avengers: Power the Night
From September 1st to January 7th, 2024*, witness the triumphant return of "Avengers: Power the Night," a breathtaking nighttime drone spectacle above Walt Disney Studios Park. Unleashing the full force of the MARVEL Universe, it boasts cutting-edge projections, pyrotechnics, and a swarm of up to 500 drones**. A must-see for every superhero enthusiast.

Location: Walt Disney Studios Park - Production Courtyard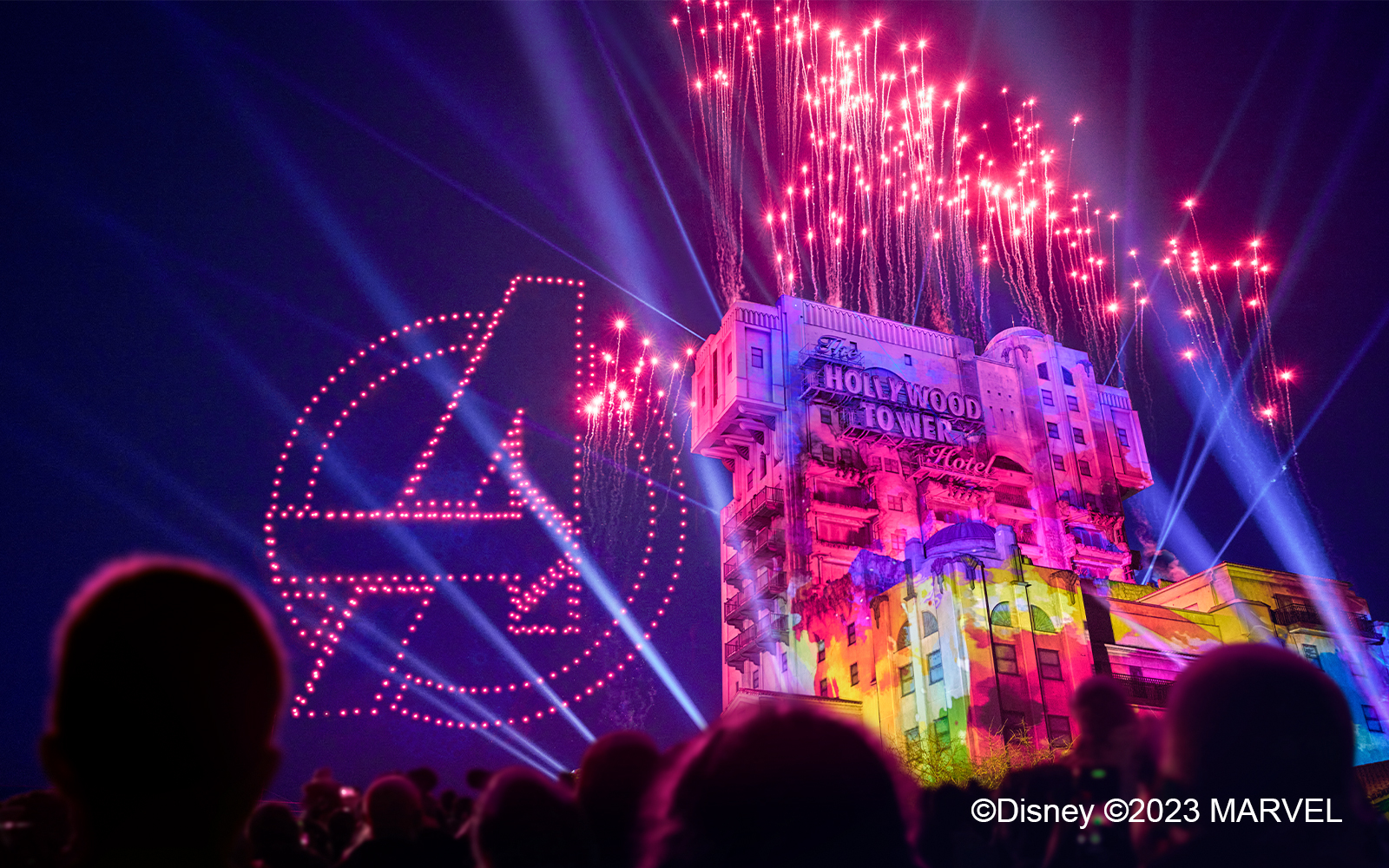 Take part in a training session with the Warriors of Wakanda, as they teach you the 5 tenets of the Dora Milaje. Wakanda Forever!

Location: Walt Disney Studios Park - Avengers Campus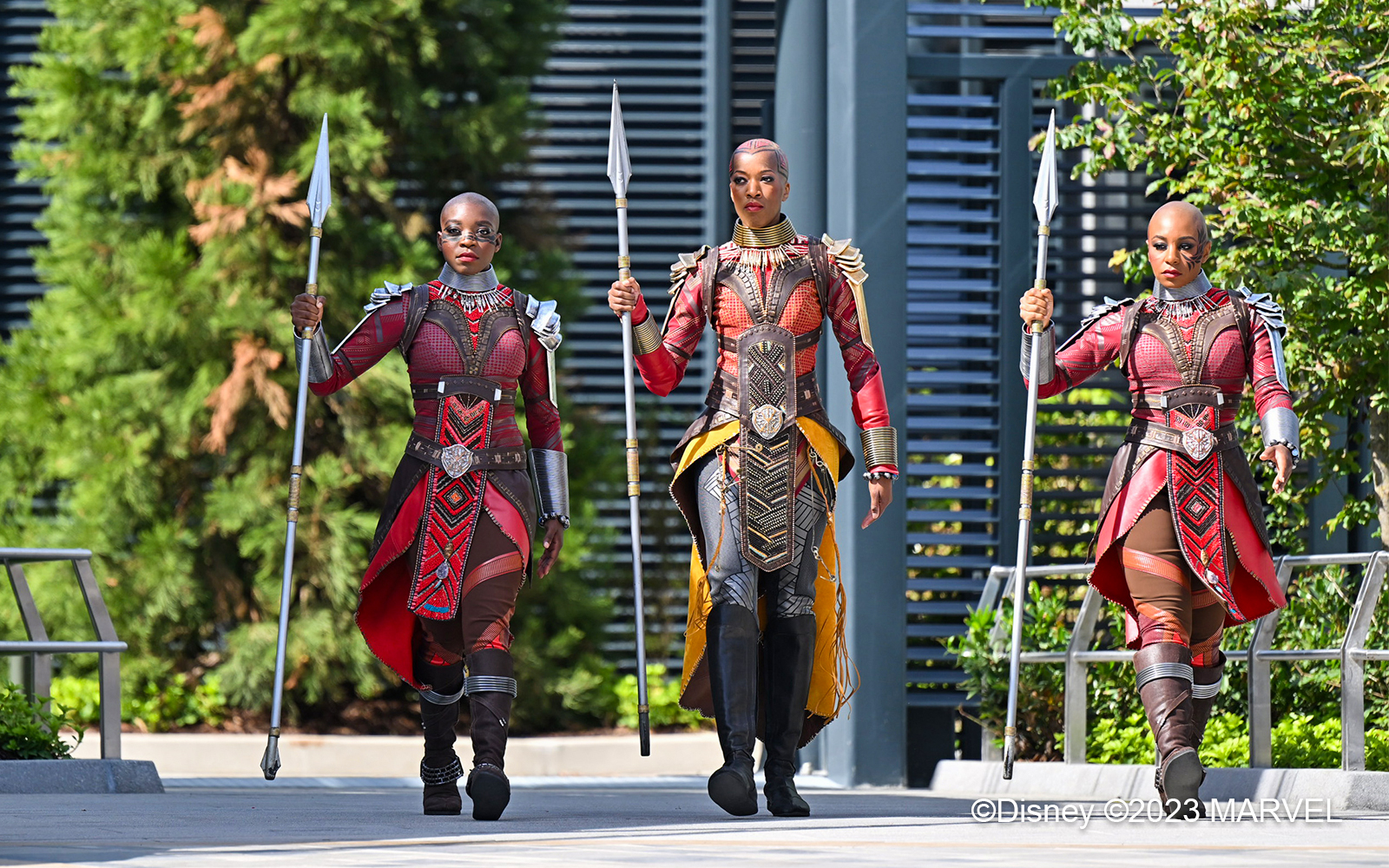 8

Guardians of the Galaxy: Dance Challenge!
In "Guardians of the Galaxy: Dance Challenge!" Star-Lord invites you to showcase your moves, just like he once saved a planet with his dance skills. Join him and Gamora for an electrifying dance-off to prove if you've got what it takes to become a Guardian of the Galaxy!

Location: Walt Disney Studios Park - Avengers Campus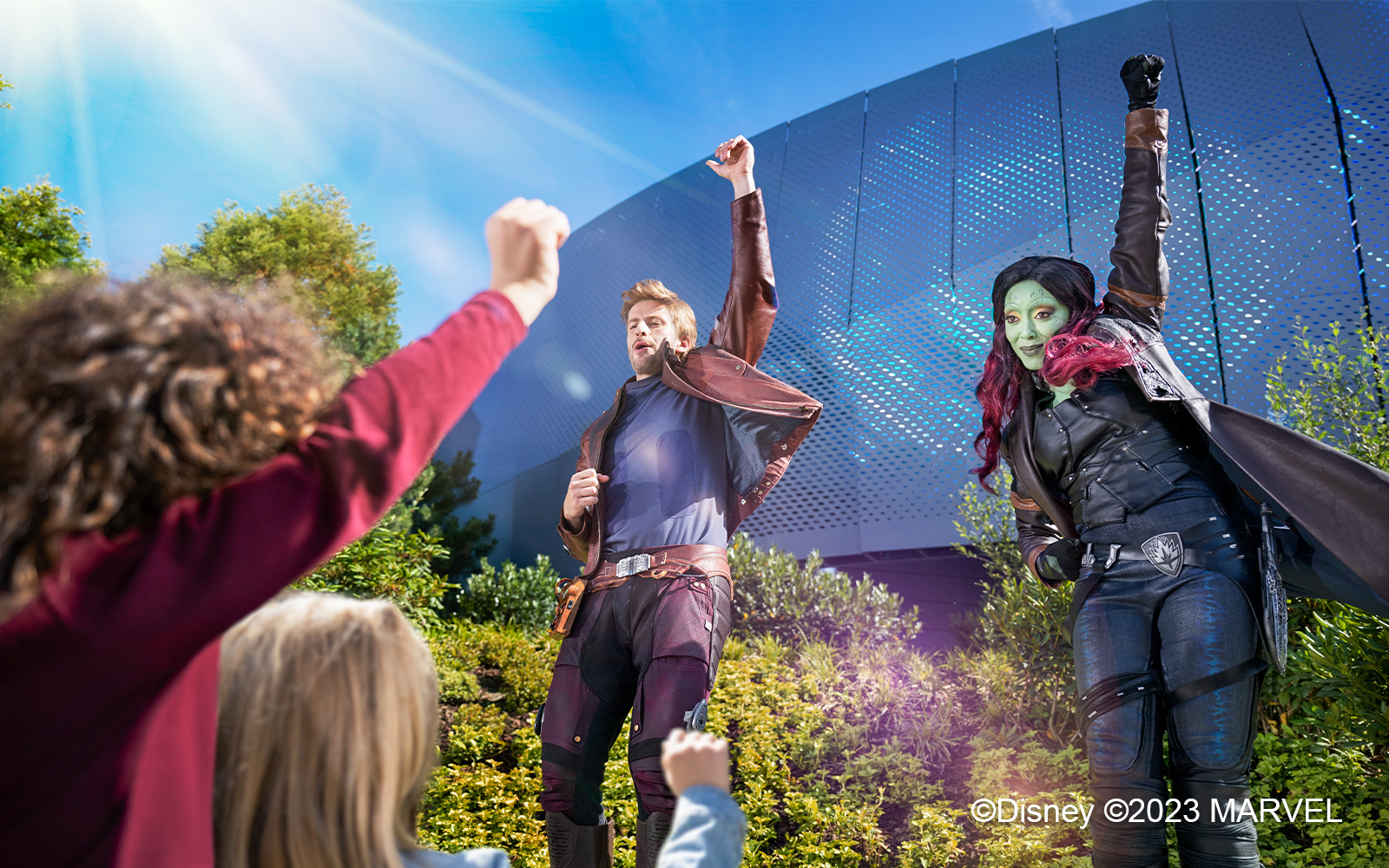 Spider-Man is perched on top of the W.E.B. building and looks out over the campus. You could witness a stunning demonstration of his amazing strength, nimble feet, and razor-sharp reactions!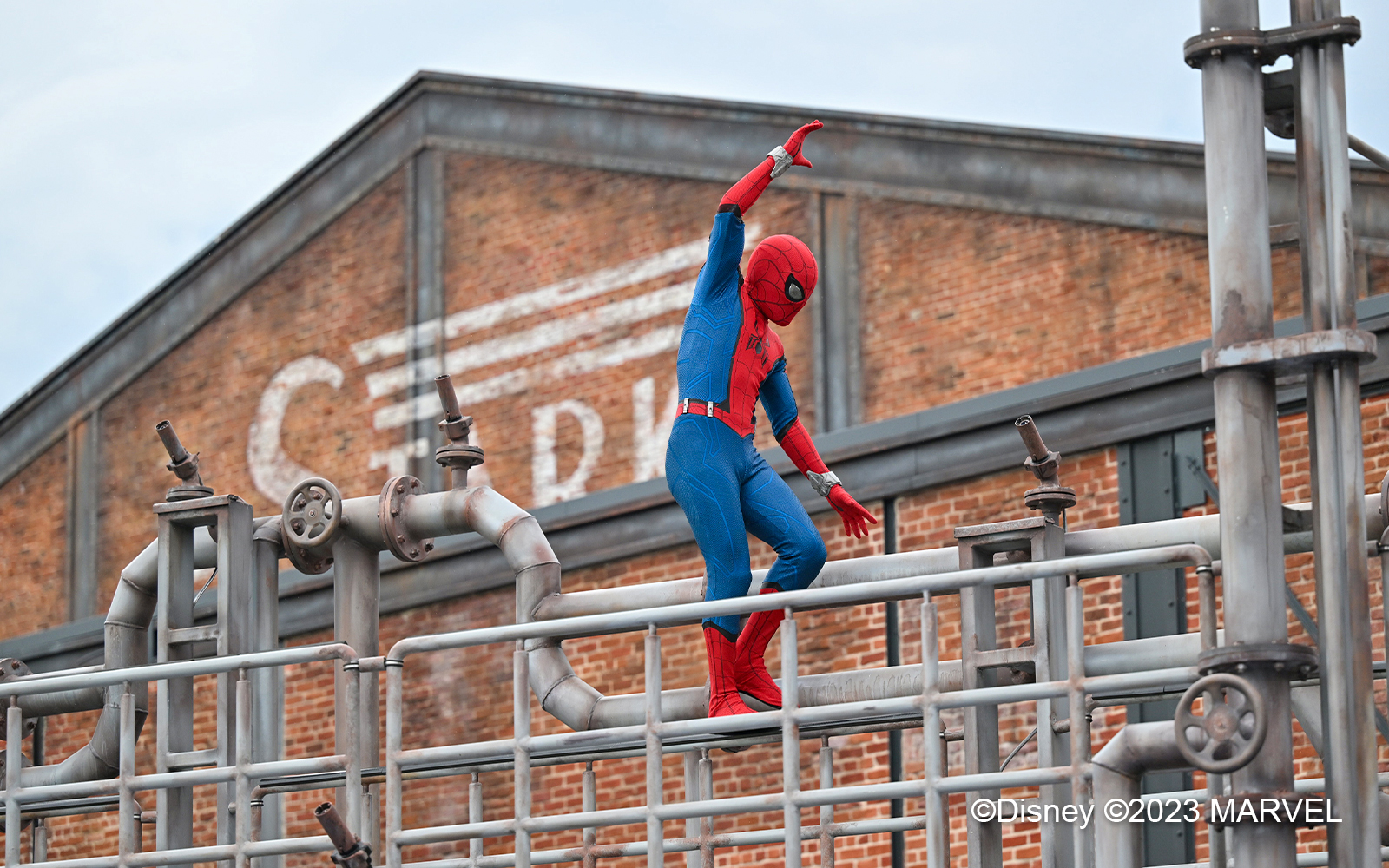 10

Meet 'n' Greet Disney Characters
You can find many Disney characters like Mickey Mouse, Donald Duck, Peter Pan, Alice, Baloo, Pluto, and Winnie the Pooh in the park. You can catch hold of them to strike a pose and treasure the moment.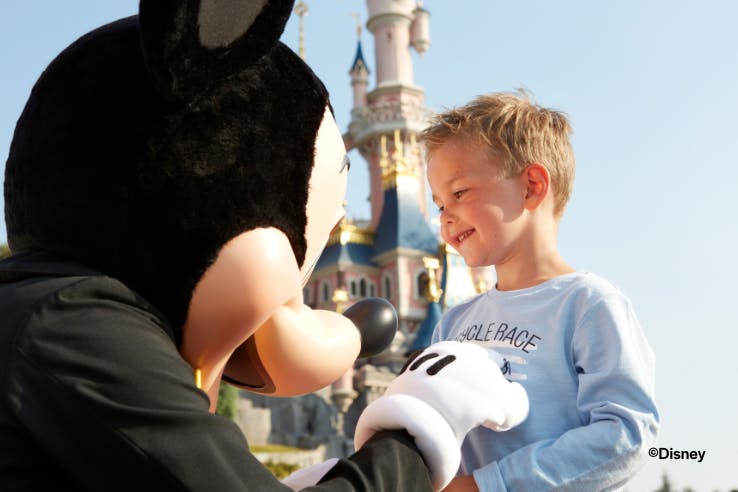 11

Disney Symphony of Colors
We're remixing the winter blues with something colourful, musical and… magical! It's called Disney Symphony of Colors, and it's coming to Disneyland Park in early 2024. Full details will be revealed soon... But until then, here's a sneak peek of the vibrant new experiences that will be sure to shake up some of the greyest months of the year and bring a smile to your face! Seasons at Disneyland Paris
---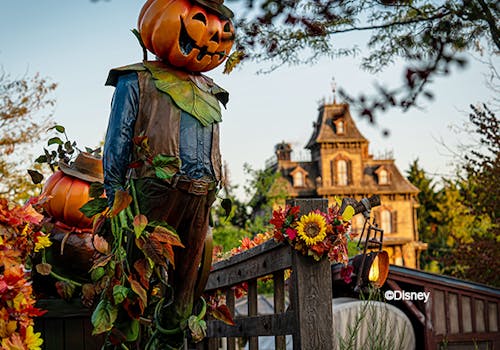 Join the Disney Halloween Festival 2023 for a hauntingly delightful experience from October 1st to November 5th, 2023. As Mischief Makers, Villainous Masters, and Mysterious Hosts compete to craft the spookiest Halloween, choose your team for a ghoulishly fun adventure. Disneyland Park transforms with vibrant pumpkins, eerie decorations, and adorable ghosts, creating an enchanting yet creepy atmosphere for all ages. Don't miss Mickey's Halloween Celebration, where Mischief Makers parade in front of Sleeping Beauty Castle with music. Meet characters like Goofy, Chip 'n' Dale, and friends dressed in bewitching costumes. After sunset, Disney Villains enchant the castle with projections and music.

LEARN MORE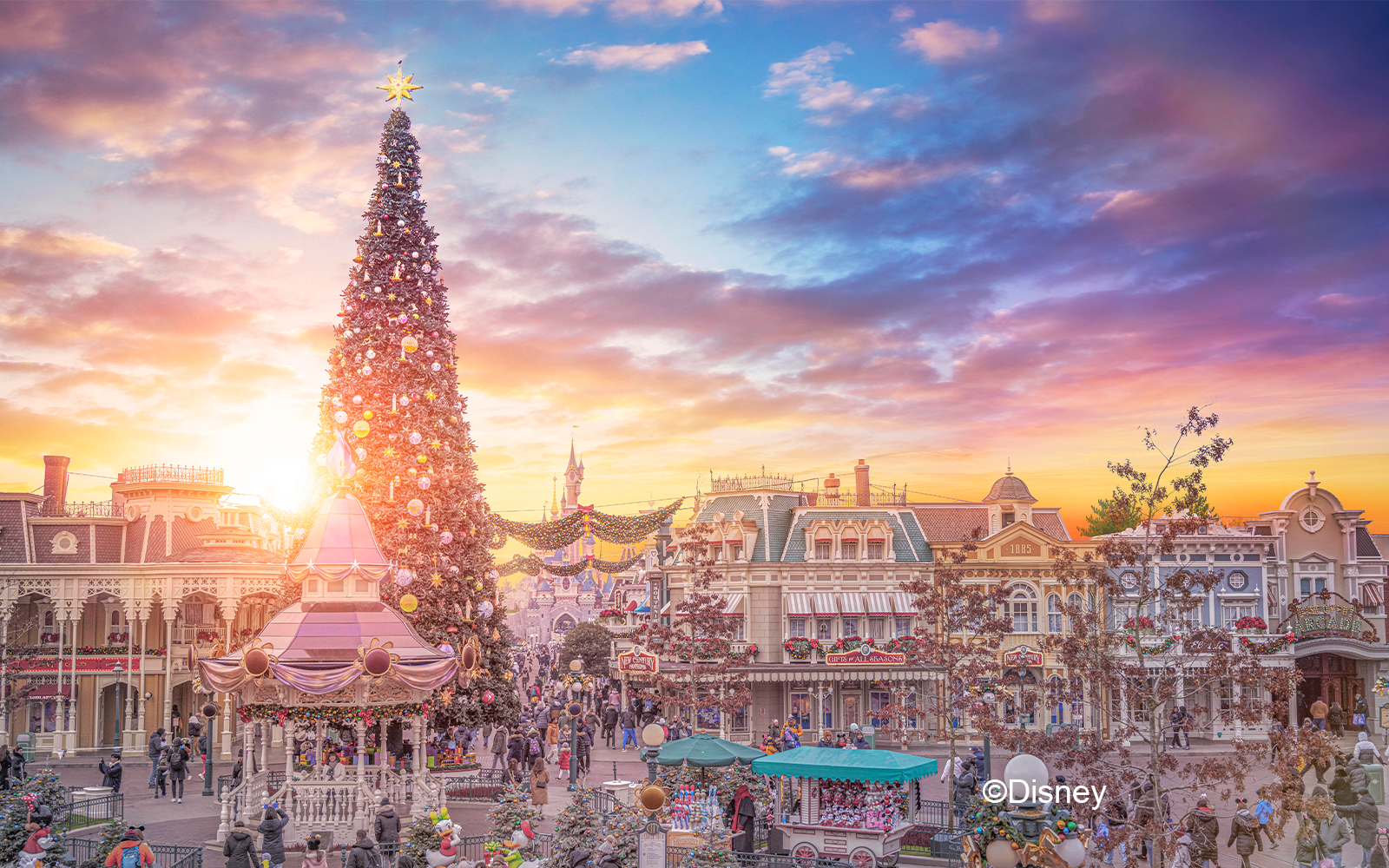 Experience the enchantment of Christmas like never before at Disneyland Paris, from November 11th to January 7th, 2024. Disneyland Park is transformed into a breathtaking winter wonderland with decorations everywhere, evoking a picturesque Christmas card setting. Witness the magic of snowfall multiple times a day on the sparkling Main Street. Celebrate with enthusiasm at Mickey's Dazzling Christmas Parade, a merry spectacle that shines both in daylight and and night. Enjoy special events like the "Let's Sing Christmas!" musical show, where Mickey, Minnie, Donald, Daisy, and Goofy lead a festive sing-along. Don't miss the Magical Christmas Tree Lighting, as a towering 78-foot tree illuminates Town Square.

LEARN MORE
Tips To Avoid The Crowd At Disneyland Paris
---
Knowing the huge popularity of this incredible amusement park you can stay prepared to be confronted with humongous crowds. A little bit of smart planning and forethought can go a long way in making your Disney trip far more enjoyable and leisurely.
Choose off-peak time: The parks are definitely quieter outside of school holiday times and weekends. A midweek trip specially on Tuesdays and Thursdays ensures lesser crowds.
Get Disney Premier Access: Overtake the regular queue for some of the most popular attractions thanks to a dedicated fast lane!
Go for rides during the parades: If you are more interested in the rides it is best to head for them during parades as most people are busy watching their favourite characters go by.
Use the Disneyland Paris app: The app helps you determine the wait time for a ride. You can decide which ride is worth waiting for and walk the distance accordingly.
Restaurants in Disneyland Paris
---
Find the complete list of eateries at Disneyland Paris here.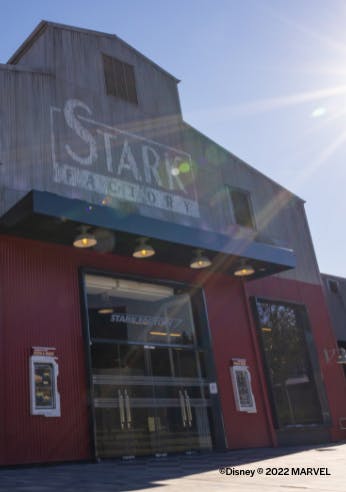 Stark Factory
Stark Factory is a counter-service restaurant where recruits may watch a culinary performance by the pizzaiolo. There are vegetarian dishes, salads, and fresh pastas on the menu as well. A homage to Thor will be served as part of the dessert, paying tribute to his favorite foods from Marvel Studios' "Thor."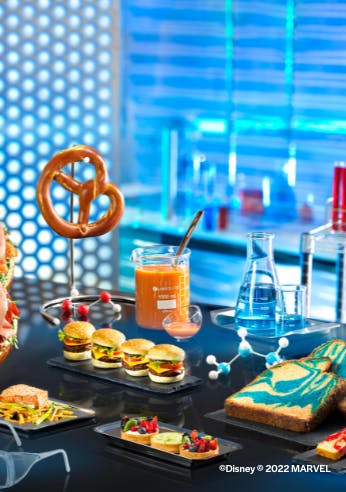 Pym Kitchen
Pym Kitchen is a one-of-a-kind science lab where food and beverages tell a tale. Pym Particles, like Ant-Man and The Wasp's Pym Particles, are used to create everything from the ground up. This idea extends to a buffet where guests can sample items ranging from large size pretzel sandwiches, hot dogs, burgers, cakes, and even super-tiny versions of these dishes! Who said serving excellent food couldn't be a superpower?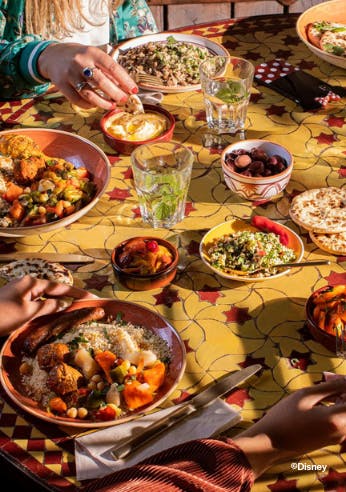 Restaurant Agrabah Café
Inspired by Disney's favourite character Aladdin's world, this restaurant specialises in Moroccan and Middle Eastern buffet.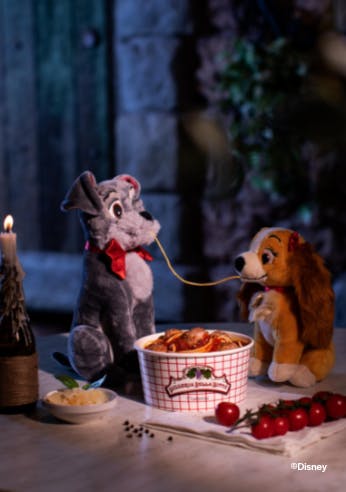 Pizzeria Bella Notte
Pizzeria Bella Note in Disneyland Paris is a must-visit for any pizza lover. The pizzeria offers a wide variety of traditional and gourmet pizzas, as well as pasta dishes and salads.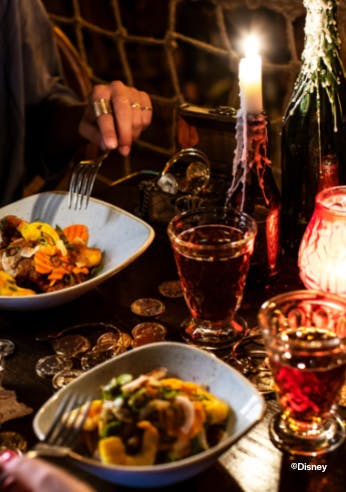 Captain Jack's - Restaurant des Pirates
Based on a pirate theme, this restaurant is famous for its exotic seafood and Creole cooking.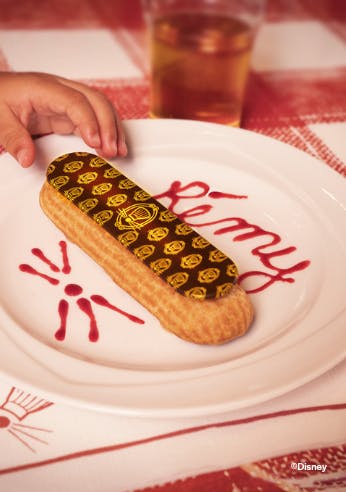 Bistrot Chez Rémy
This is a Parisian Bistro based on Remy's theme specialising in flavourful French cuisine.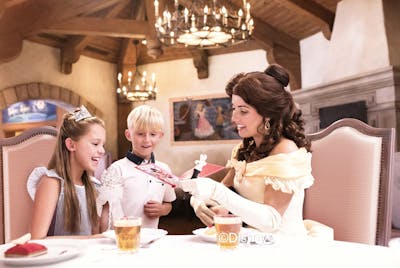 Auberge de Cendrillon
Feast on fairytale enchantment over fine French cuisine, all served in surroundings fit for little princes and princesses.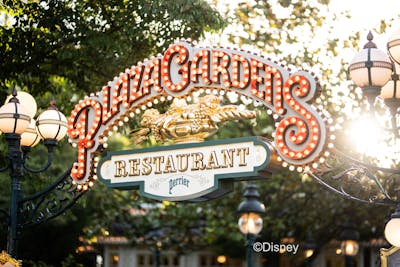 Plaza Gardens Restaurant
Lap up a lavish buffet amid the Victorian splendour of this opulent leisure pavilion.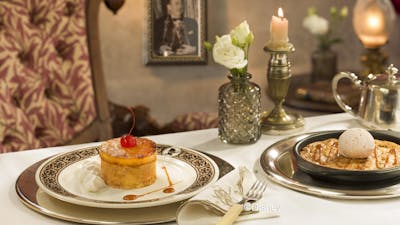 Walt's – an American restaurant
Serving sophisticated and contemporary American cuisine with European influences, this is a Victorian-style tribute to the life and work of Walt Disney.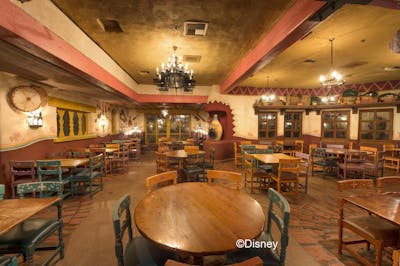 Casa de Coco – Restaurante de Familia:
Enjoy the delicious flavours of traditional Mexican dishes with your whole familia in this place you're sure to remember, which celebrates the world of the beloved Disney Pixar movie Coco.
Hotels in Disneyland Paris
Where to Stay
---
There's no place like Disneyland Paris when it comes to hotels! With so many great options to choose from, you're sure to find the perfect fit for your family. From the luxurious Disneyland Hotel to the more budget-friendly Davy Crockett Ranch, there's something for everyone.
Find the complete list of Hotels at Disneyland Paris here.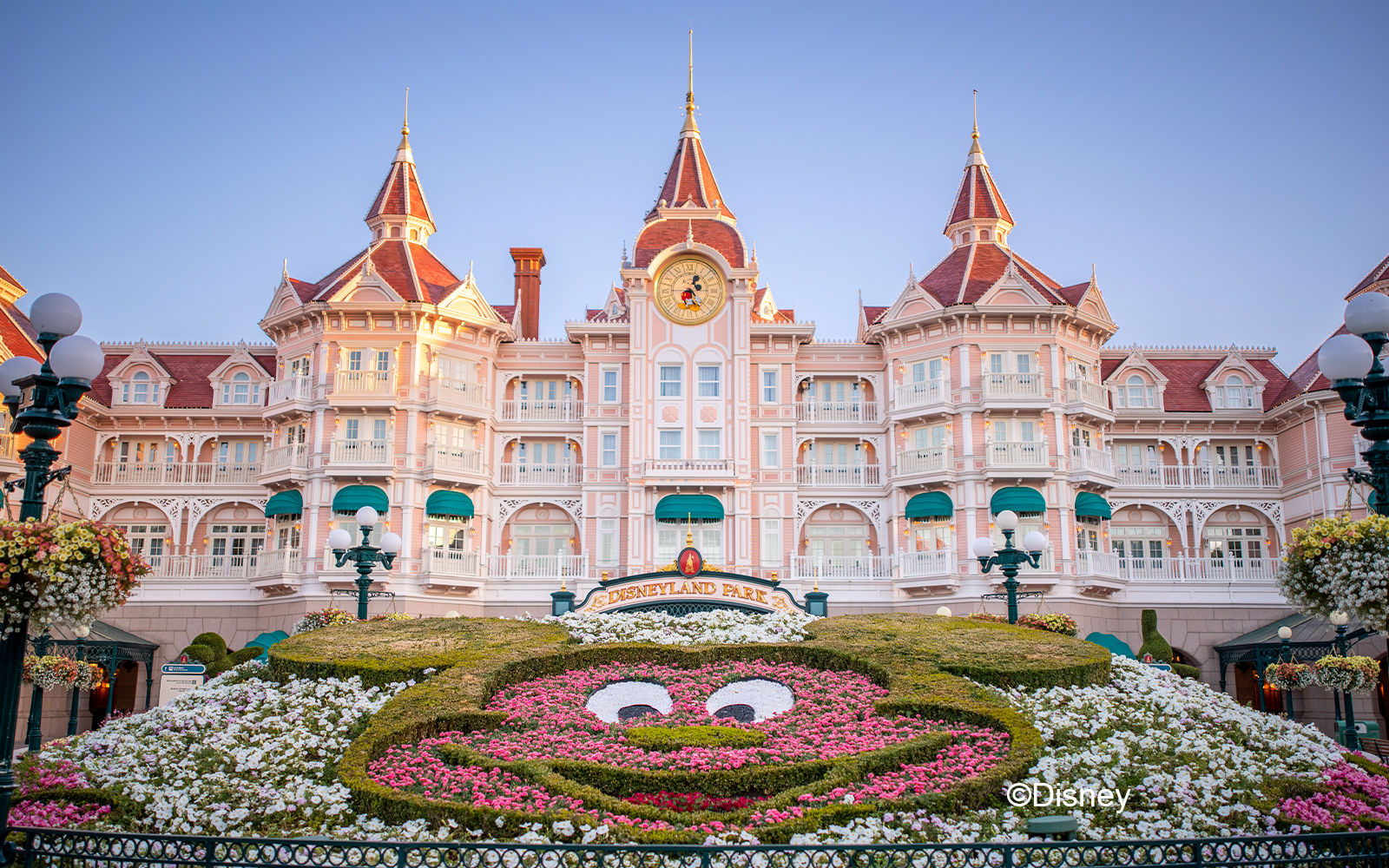 Disneyland Hotel
After much anticipation, the grand reopening of Disneyland Hotel is scheduled for January 25th, 2024! Step into the newly reimagined 5-star wonder, where Disney tales come to life. Revel in a regal atmosphere inspired by beloved stories, immersive encounters, a dedicated Disneyland Paris entrance, and a warm welcome in a majestic library by a Royal Greeter. Engage with Story Keepers, ready to unveil enchanting secrets of this captivating haven.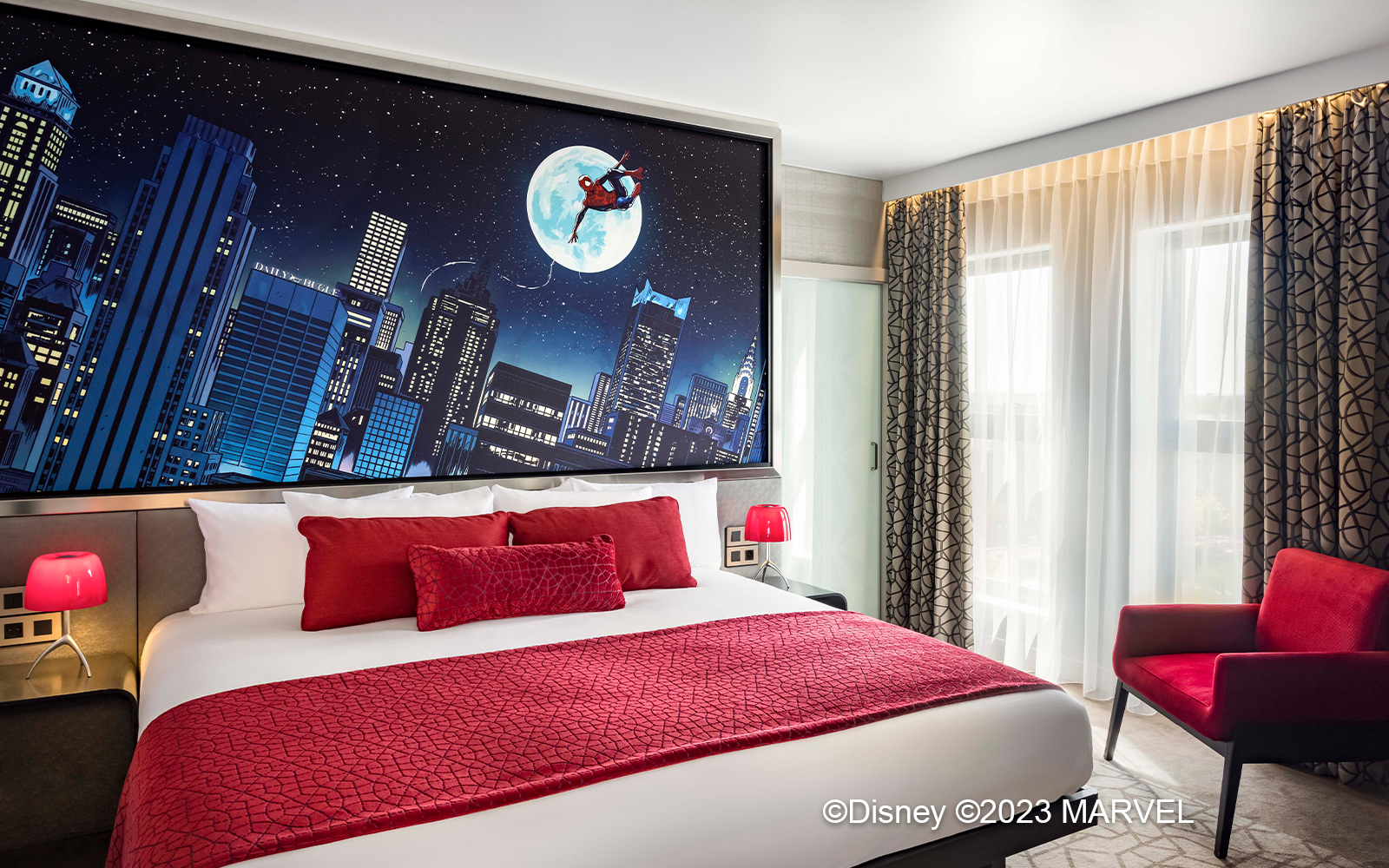 Disney's Hotel New York - The Art of Marvel
At the Disney Hotel New York® – The Art Of Marvel, you'll receive the best Marvel experience imaginable. The hotel's Marvel gallery, located in the Art of the Journey Exhibition, contains one of the world's biggest publicly viewable collections of work from more than 110 artists from across Europe and abroad, including 50 pieces that are only available at Disneyland Paris.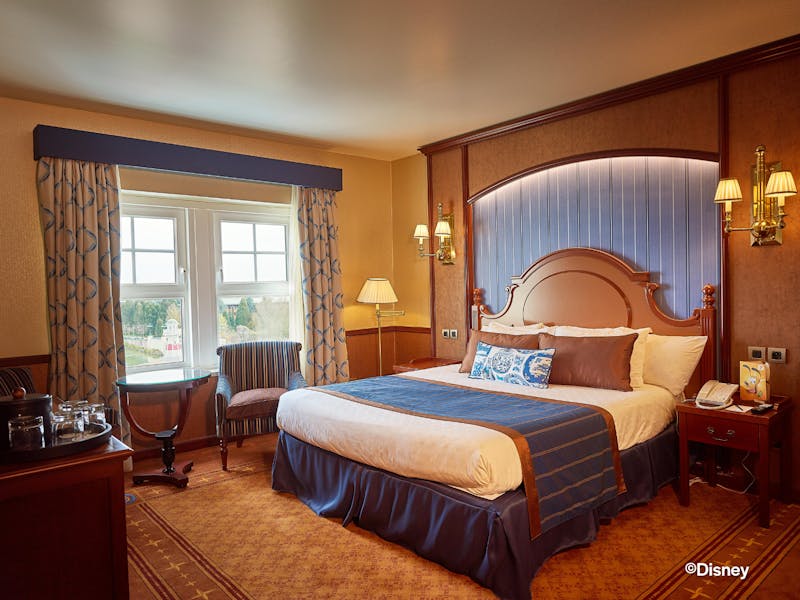 Disney's Newport Bay Club
The Newport Bay Club is a hotel located at the Disneyland Paris Resort in France. The hotel is themed after an early 20th-century coastal resort and features nautical-themed décor and architecture. The Newport Bay Club is one of four on-site hotels at the Disneyland Paris Resort and is the largest hotel at the resort, with 1,000 guest rooms.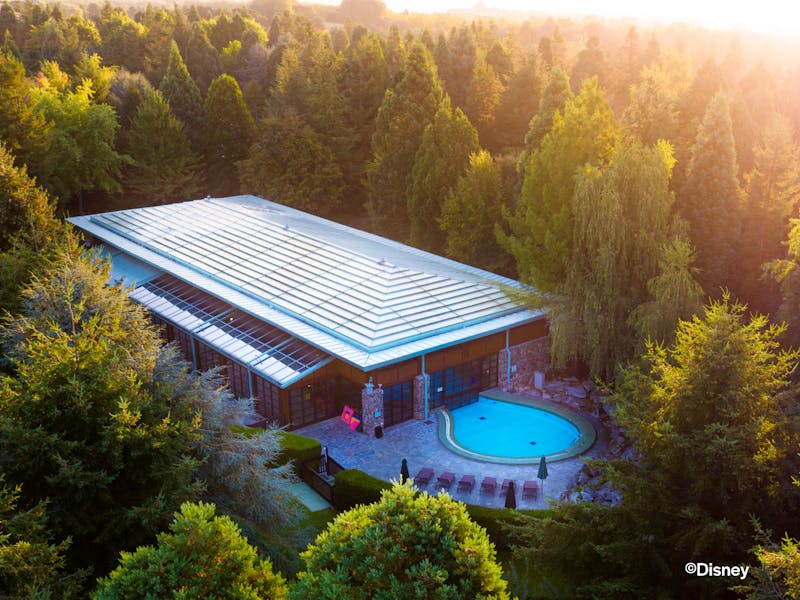 Disney's Sequoia Lodge
The Sequoia Lodge at Disneyland Paris is a beautiful hotel that offers guests the chance to experience the magic of Disney while staying in luxury. The lodge is decorated in a charming, rustic style that makes it feel like you're truly in the heart of nature. Guests can enjoy stunning views of the surrounding forest from their rooms, and there are plenty of activities to keep everyone entertained.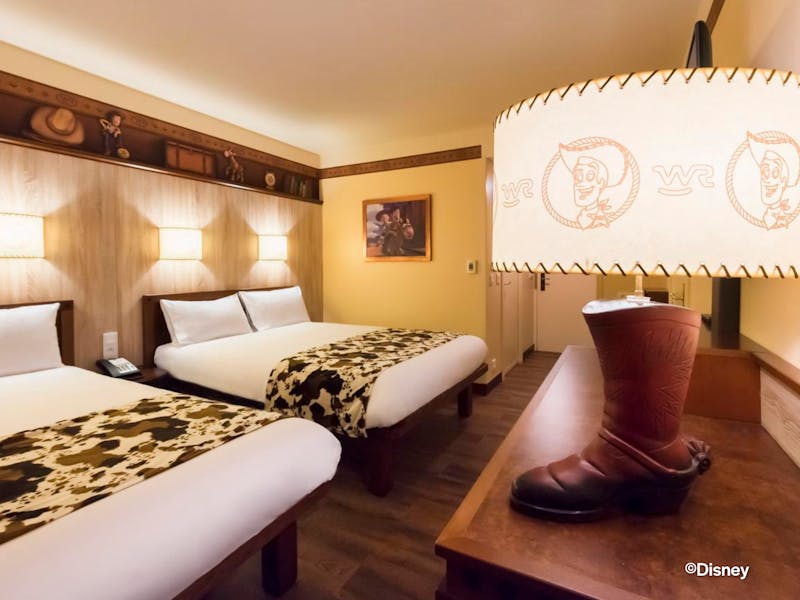 Disney's Hotel Cheyenne
The Disney Hotel Cheyenne in Disneyland Paris is the perfect place to stay for any fan of the Wild West. This hotel perfectly captures the spirit of the American frontier, and provides guests with plenty of opportunities to explore and play.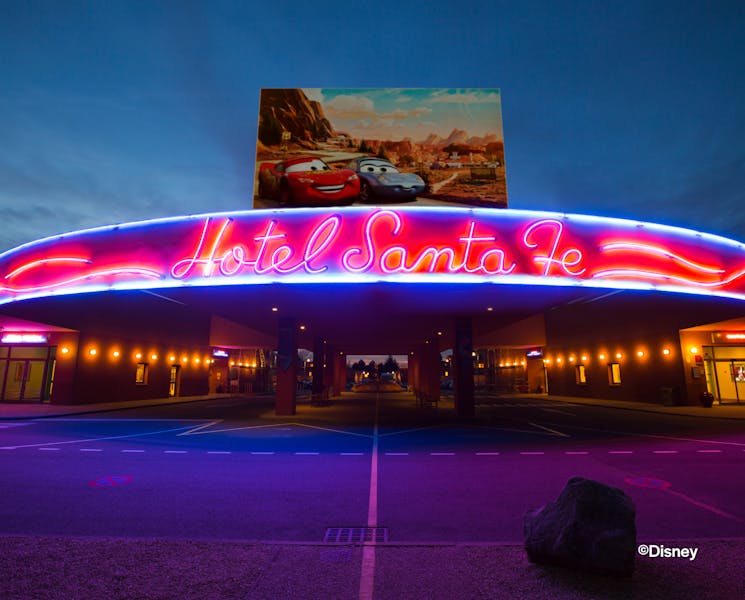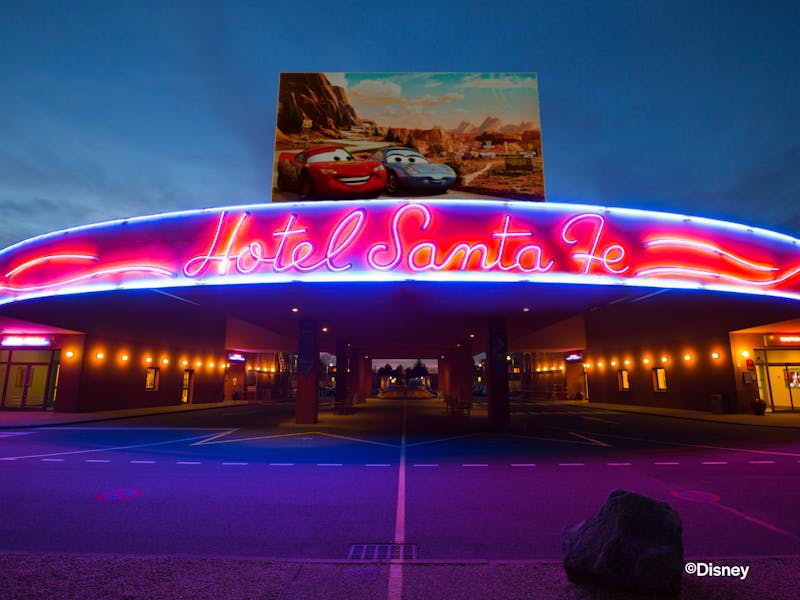 Disney's Hotel Santa Fe
The Hotel Santa Fe in Disneyland Paris is a perfect place to stay for anyone who wants to be close to the action. This hotel is located right in the heart of the park, and it offers guests a variety of great amenities. The rooms at the Hotel Santa Fe are spacious and comfortable, and they come with a variety of different features.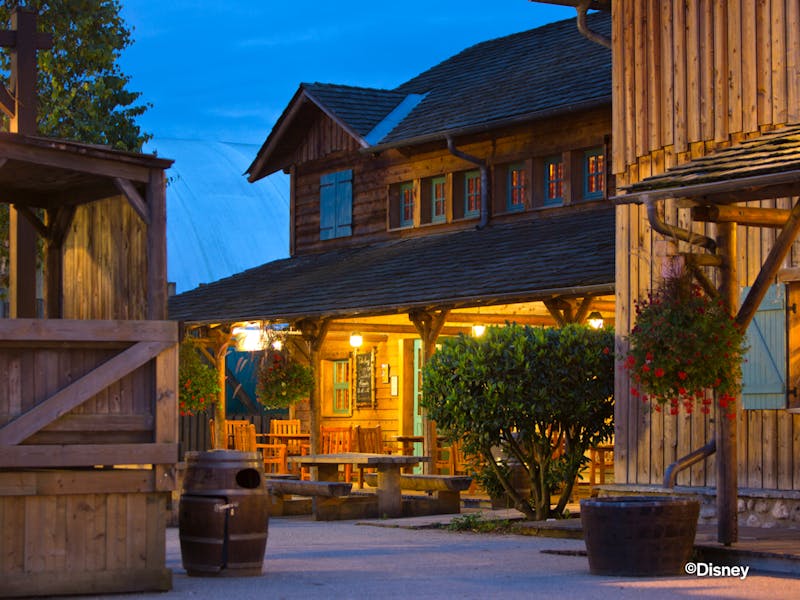 Disney's Davy Crockett Ranch
Davy Crockett Ranch is a frontier-themed campground at Disneyland Paris. The rustic, family-friendly atmosphere of this rural retreat makes it the ideal spot to unwind after a day at Disney World. Just a 15-minute drive from the theme parks, its cozy bungalows provide the perfect place to recuperate after a busy day.
Disneyland Paris Opening Hours
---
Disneyland Paris opens between 9 AM and 10 PM daily.
The opening hours change from one season to another, so it is recommended that you check the calendar here here for exact timings on the day of your visit
Extra Magic Time: 1 hour before opening time. This additional hour is available exclusively to guests who stay at a Disney Hotel.
Getting There
---
Address: Bd de Parc, 77700 Coupvray, France


By Air: There are more than 500 flights arriving to/departing from Paris Charles de Gaulle and Orly airports. Disneyland Paris is 45 minutes from CDG airport and 1 hour from ORY airport.
By train: The Marne-la-Vallée/Chessy train station is one of the most important hubs in France. It is just a 2-minute walk from the station to the Disney Parks.
By Car: Located just 32 kms away from Paris, it is conveniently approachable by car.
Rules and Regulations - Disneyland Paris
---
You have to carry a valid entry ticket to the park and abide by the terms and conditions mentioned on the ticket.
For security and safety reasons, Euro Disney has the right to inspect or check the visitors while entering the park. It is advisable to avoid carrying any item that may disturb other visitors like loud speakers, selfie sticks, drones and remote control toys, roller blades, bicycles, scooters or any other recreational means of transport or any items that may be harmful, disruptive or inappropriate.
It is advisable to dress appropriately so that you don't offend, shock or scare children and a family-orientated public. You are not allowed to wear clothing covering your face completely unless it is for explainable medical reasons.
Children under the age of 12 must be accompanied by a parent or responsible adult for ticket purchase and entry to the Parks.
Animals are not allowed inside the Parks, with the exception of assistance animals.
Suitcases, bags, or any other large container, exceeding 55cm x 40cm x 25cm, are not permitted inside the Parks. You can use the luggage storage facilities located outside the Parks if need be.
For leaving a Park and returning to it, or the other Park, on the same day, you need to verify the procedure and necessary documents/hand stamps with an employee before doing so.
For your own safety you need to be aware of the requisite health conditions for certain attractions and review the warnings provided extensively in brochures, websites and the park itself.
Height restrictions are strictly followed.
Certain attractions may be closed without any prior notice.
Insider Tips For Your Disneyland Paris Visit
---
Buy Shuttle Tickets or Express Train tickets to get easy access to Disneyland Paris.
Wear comfortable casual clothes and shoes to help you walk around happily. Dressing up like characters is a fun idea to catch the attention of the characters in the parade.
Get an up-to-date timetable and programme for the day. It's really important as timings keep changing and knowing the show timings will help you plan your time.
FAQs
---
What parts of Disneyland Paris are open to the public?

What are Disneyland Paris opening hours?

Are outside food items and beverages allowed inside Disneyland Paris?

Can I get skip-the-line tickets for Disneyland Paris?
What is the fastest route to Disneyland Paris?

Is parking available at Disneyland Paris?

Where can I buy Disneyland Paris merchandise?