Paris, a global centre for entertainment, art, fashion, gastronomy and culture, occupies the top spot as the most popular tourist destination of the world. The beautiful city is famous for its historical monuments, incredible museums, fashion boulevards, operas, and modern leisure attractions. Amongst the contemporary entertainment and recreation options, Disneyland® Paris is the leading crowd puller.
Disneyland Paris captures the evocative mix of excitement, charm, and beauty that is characteristic of Disney. It may well be the most charming and beautiful Disney® park ever imagined. Popularly known as 'The Happiest Place On Earth', the magical kingdom of Disneyland Paris promises an exclusive experience for anyone visiting. From the pink Sleeping Beauty Castle, to uniquely themed Hotels, rides with cutting-edge technology to dining experiences like never before, there's something for everyone at Disneyland Paris. Consisting of two parks, Disneyland Park® and Walt Disney Studios® Park, Disneyland is a source of joy to the young and the young at heart giving its visitors an unparalleled entertainment experience.
Calling all heroes! Prepare to assemble for Marvel Avengers Campus, an epic new land now open at Disneyland Paris. And as a new recruit, you'll team up with the likes of Spider-Man and Iron Man and take on the mightiest MARVEL missions. This is your chance to use your powers to conquer two thrilling new attractions, learn super new skills from Black Widow and Thor, power up on size-defying food made with PYM Particles and much more. Welcome to the MARVEL Universe with you in the heart of the action.
Team up with Iron Man and Captain Marvel and help them defeat an intergalactic threat in the hyper-thrilling Avengers Assemble: Flight Force. And call on your web-slinging skills to save the Campus from a cluster of buggy Spider-Bots in Spider-Man W.E.B. Adventure.
Why You Can't Miss Disneyland Paris
---
Disneyland Paris ticks all the boxes. It's a lavish and stunning park with the charm of a French touch. It's something you cannot miss if you're travelling to Paris. A 40 minute ride from Châtelet les Halles station is all it takes to reach this magical land. From the architecture and food to hotels and experiences, the best of Disney has combined with the best of French culture to deliver something truly magical! Home to two theme parks, Disneyland® Park and Walt Disney Studios Park, it has abundant entertainment opportunities, premium hotels, and exquisite restaurants. The Sleeping Beauty Castle is one of the highlights of this stunning park, and has to be seen to be believed. The beauty and detailing of the castle leaves you totally in awe and spell bound. The rides that transport you to another world, haunted mansions, intense rollercoasters, and simulation experiences give you a thrill of a lifetime.
Disneyland Park is a never-ending celebration. There are several spectacular family parades and shows to attend throughout the year, in addition to all of the fantastic attractions and characters.
The park will be transformed into a colorful wonderland this year, including music and decoration, as it honors the tercentennial. Mickey, Minnie, Donald, and Daisy will display their glittering new costumes for an exuberant daytime performance designed specifically for the 30th Anniversary.
As night falls, prepare to be astonished as a new, awe-inspiring moment illuminates Sleeping Beauty Castle with ground-breaking technology, followed by the magnificent Disney Illuminations.
At Walt Disney Studios Park, you can visit the theatrical world of cinema and television. Explore four cinematic studio lots with thrilling rides and spectacular performances. The Studios are only minutes from Disneyland Park, where you may take the lead in a variety of shows. You might encounter any one of your favorite stars! Get a sneak peek at what goes on behind the scenes in the Worlds of Pixar area. With characters from Ratatouille, Finding Nemo, Toy Story, and other Pixar films, get carried away to colorful worlds full of attractions, entertainment, food, and fun. Finally, be ready for a mind-blowing new land opening at Disneyland Paris as a brand-new recruit. You'll join forces with the Avengers and take on the mightiest MARVEL missions as part of your initiation into this world.
Buying Disneyland Paris Tickets
---
The easiest approach to guarantee your entry to Disneyland Paris on time is to purchase your tickets ahead of time. The queues will be gone, and your waiting time at the entrance will be short.
Since Disneyland Paris is a 40-minute drive from Paris city, you may use a Shuttle pass or Train pass. These passes provide round-trip travel from Paris to Disneyland Paris, so you don't have to worry about driving or making reservations.
Is the Disneyland Paris Annual Pass worth it?
---
The Disneyland Paris Annual Pass gives you access to both the Disney Parks from 150 days onward to 365 days! With exclusive deals on Guest Parking, Disneyland Paris Shops, Hotels, PhotoPassTM, Restaurants and more, this annual pass is well worth your money.
Infinity Annual Pass Inclusions
Access to both the Disney Parks for the full year
Access to Disney Parks Guest Parking
20% discount on Disneyland Paris Shops
Discount in Disney Hotels
15% discount on Disneyland Paris Restaurants
Extra Magic Time - Early access to Disney Parks before official opening
All Zones of Disneyland Paris
---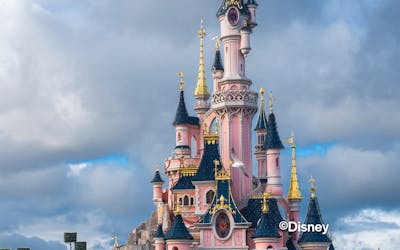 Disneyland Park
Relive your favorite Disney tales as you remember them from the classic Disney films. Here's when fairy tales really do come true. Disneyland Park offers a variety of thrills. Big Thunder Mountain and Star Wars Hyperspace Mountain provide an adrenaline rush for the grown-ups, while children can explore the world aboard 'It's a Small World.'
There's plenty of family fun to be had all around the Park, from the 'Pirates of the Caribbean' to the 'Mad Hatter's Tea Cups'. You can also meet 'n' greet your favorite Disney characters here, so don't forget to carry your pen and camera!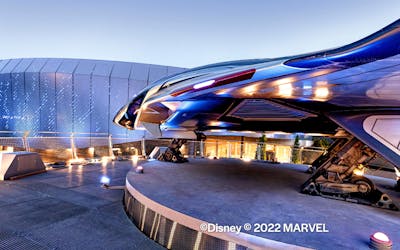 Walt Disney Studios Park
At Walt Disney Studios Park, you can uncover behind the scene truths of the most magical Disney films and television, discover the making of special effects and animation, meet and greet your Disney friends, and explore the amusement land bursting with thrill and adventure. Walt Disney Studios Park is divided into several "studio lots", representing various aspects of film production present at a Hollywood film studio, including the latest one, Avengers Campus.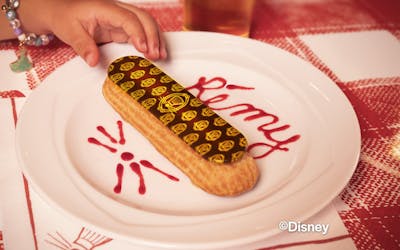 Disney Village®
Disney Village® is the hub of entertainment for the whole family with shopping, restaurants, live shows, music, dancing, movies, and more. The state-of-the-art Gaumont Cinema Complex boasts of 15 screens, where you an enjoy the latest releases. The Disney Village also boasts of the best hot-air balloon ride, Panoramagique, one of the biggest in the world, allowing you a panoramic view of Disneyland Paris.
Top 10 Rides In Disneyland Paris You Cannot Miss
---
Find the complete list of rides and attractions at Disneyland Paris here.
1

Avengers Assemble: Flight Force
In Disneyland Paris, a new Iron Man-themed ride was unveiled at the Avengers Campus called "AVENGERS ASSEMBLE: FLIGHT FORCE". The high-speed roller coaster lets riders to them up with Iron Man and Captain Marvel on a lightning-fast mission that takes them into space to defend Earth from alien attacks.
Height Restriction: 1.20 m
Type: Thrill Attraction
Park: Walt Disney Studio Park

This isn't your average roller coaster. Big Thunder Mountain is a wild ride through the untamed West. Hang on to your hats, because this is one bumpy ride! You'll journey through canyons, mines, and even a town that's been abandoned by civilization. Keep your eyes peeled for snakes, bats, and other critters that might cross your path.
Height Restriction: 1.02 m
Type: Thrill Attraction
Park: Disneyland Park
3

Star Wars Hyperspace Mountain

If you're looking for a truly out-of-this-world experience, then look no further than Star Wars Hyperspace Mountain at Disneyland Paris. This high-speed roller coaster will take you on a journey through hyperspace, complete with twists, turns, and plenty of surprises along the way. Whether you're a fan of Star Wars or not, this is one ride that is sure to leave you feeling exhilarated.
Height Restriction: 1.20 m
Type: Thrill Attraction
Park: Disneyland Park
4

Spider-Man W.E.B Adventure

The Spider-Man W.E.B Adventure at Avengers Campus is a cutting-edge attraction with web-slinging superpowers generated by innovative technology that recognizes body movements and gestures, just like the real Spider-Man. Recruits will stretch out their arms and swing webs from their wrists utilizing specially developed, cutting-edge machinery that detects body motions and gestures in much the same way as Spider-Man does. After assisting Spider-M end the rogue Spider-Bots, guests will be able to view how many they caught as a team.
Height Restriction: 1.20 m
Type: Thrill Attraction
Park: Walt Disney Studios Park

The Adventure Isle is home to some of the most thrilling rides and attractions in the park. From the fast and furious Indiana Jones and the Temple of Peril to the spine-tingling Pirates of the Caribbean, there's something for everyone. And if you're feeling brave, you can even take on the mighty Tarzan's Treehouse!
Height Restriction: None
Type: Family Adventure
Park: Disneyland Park
6

Indiana Jones™ and the Temple of Peril

At the Indiana Jones and the Temple of Peril, you'll find all the thrills and spills of an authentic Indiana Jones adventure, complete with a few surprises along the way. As you enter the temple, you'll be met by the menacing figure of Indy's arch-nemesis, Mola Ram. He's holding a flaming torch and he looks like he means business! Indy is hot on his heels though, and it's up to you to help him catch up.
Height Restriction: 1.40 m
Type: Thrill Attraction
Park: Disneyland Park

Orbitron is one of the most popular attractions at Disneyland Paris. This futuristic spinning ride is sure to make you feel like you're in another world. Situated in the Discoveryland area of the park, Orbitron takes riders on a journey through space, with each spin providing a different perspective of the stars above.
Height Restriction: None
Type: Family Adventure
Park: Disneyland Park
8

Pirates of the Caribbean

The ride takes guests on a journey through some of the most iconic scenes from the Pirates of the Caribbean movies, including a battle between Captain Jack Sparrow and Davy Jones. The ride is even more fun when you dress up like a pirate yourself! So make sure to put on your best pirate gear before boarding the ride. Arrrr matey!
Height Restriction: None
Type: Family Adventure
Park: Disneyland Park
9

Alice's Curious Labyrinth

Alice's Curious Labyrinth is a walk-through attraction at Disneyland Paris, based on the 1951 Disney film Alice in Wonderland. Guests enter a fantastical hedge maze, where they have to find their way to the Queen of Hearts' Castle, avoiding playing cards and other obstacles along the way.
Height Restriction: None
Type: Family Adventure
Park: Disneyland Park
10

Casey Jr. – le Petit Train du Cirque

Casey Jr. is the little train that could, and does! This lovable locomotive puffs its way around Disneyland Paris, delighting guests of all ages. This friendly engine is named after Casey Jones, the brave engineer who famously stayed with his train until it reached its destination, even though he knew he would be killed in the process. Like its namesake, Casey Jr. is a determined little engine that never gives up.
Height Restriction: None
Type: Family Adventure
Park: Disneyland Park
Tips To Avoid The Crowd At Disneyland Paris
---
Knowing the huge popularity of this incredible amusement park you can stay prepared to be confronted with humongous crowds. A little bit of smart planning and forethought can go a long way in making your Disney trip far more enjoyable and leisurely.
Choose off-peak time: The parks are definitely quieter outside of school holiday times and weekends. A midweek trip specially on Tuesdays and Thursdays ensures lesser crowds.
Online booking: Advance online booking can help you cut down the wait time and save you the hassle of standing in long queues for onsite entry tickets.
Buy a VIP Fast Pass: The queues are negligible with this pass. This comes for a price but can be very valuable for someone hard pressed for time. There are also free fast passes for some select rides which when passed through the machine at the ride give you a designated time to return for the ride.
Go for rides during the parades: If you are more interested in the rides it is best to head for them during parades as most people are busy watching their favourite characters go by.
Use the wait time apps: These apps help you determine the wait time for a ride. You can decide which ride is worth waiting for and walk the distance accordingly.
Entertainment at Disneyland Paris
---
There's no shortage of things to do at Disneyland Paris. In addition to the rides and attractions, there's so much that happens around, that keeps you entertained! From live shows, street performances, to meet 'n' greets and massive fireworks, there's never a dull moment at Disneyland Paris.
Find the complete list of entertainment at Disneyland Paris here.
Watch the Avengers gather on the Quinjet in Avengers Campus to greet their newest recruits and wish them a superheroic welcome!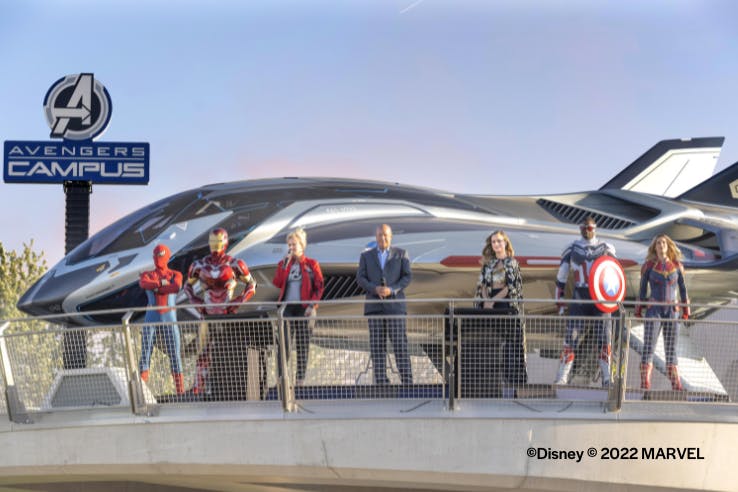 This popular stage show has been wowing audiences for years and is definitely a must-see when visiting Disneyland Paris. The story follows Mickey Mouse as he tries to save the day when a magician's trick goes wrong. With the help of his friends, Mickey sets out to find the missing pieces of the magician's wand in order to put things right.

Time: Every day at 12pm, 1:05pm, 2:10pm, 4:25pm and 5:30pm.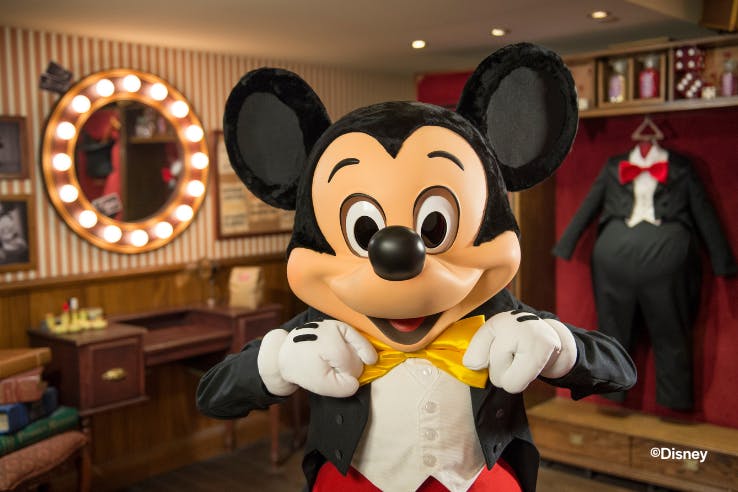 The crimefighter Taskmaster and a group of mercenaries have attacked the Avengers Campus, looking to steal something coveted. Fortunately, the Avengers are prepared for such assaults! Watch as Black Widow and Black Panther engage these pesky foes on the rooftops... Keep an eye out for Spider-Man, who's never far from a fight!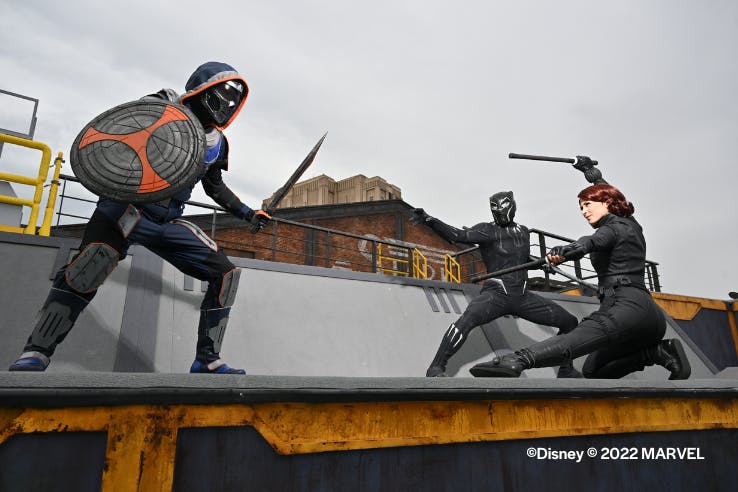 4

Disney Illuminations show
When the day comes to an end, the Sleeping Beauty Castle comes to life as the the parapets and turrets of the castle dazzle with special effects and spectacular fireworks light up the night sky. The spectacle of the colourful fireworks showering over the castle and laser lights slicing through the magical mist are matched by water works in perfect harmony.

Time: Starts at 9:30 pm everyday.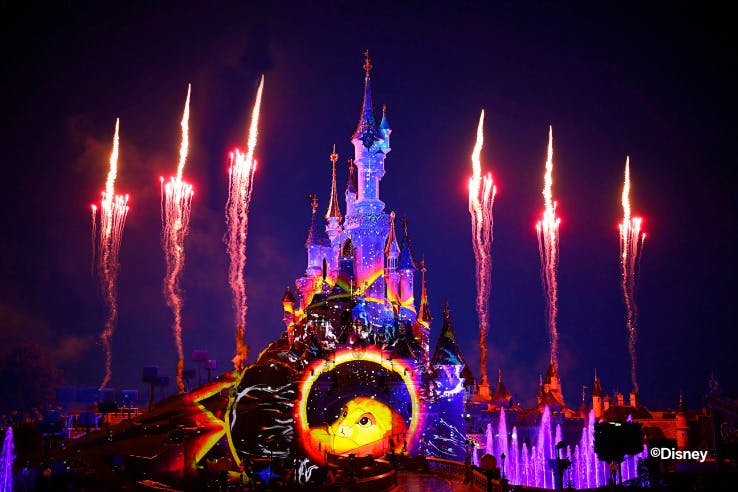 Allow some of Earth's Mightiest Heroes to instruct you on their super cool techniques in this cutting-edge physical training facility built by Tony Stark himself!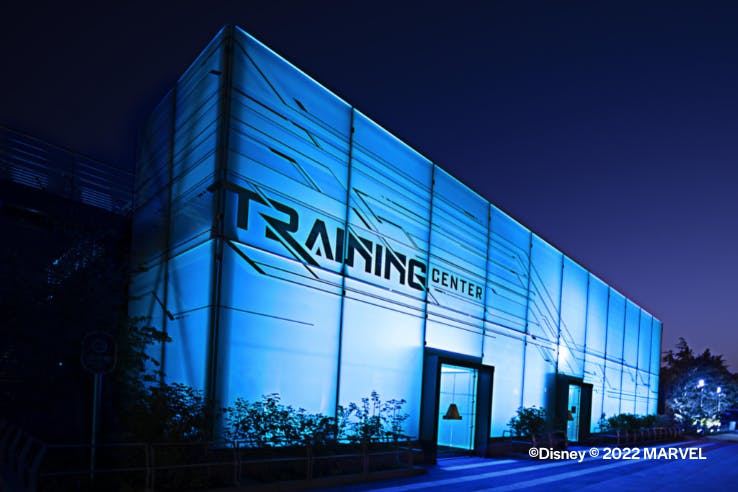 The parade is a riot of colours, sparkling costumes, magical new music, and much more presenting an enchanting Disney story. A fire-breathing dragon, Woody and the Toy Story gang, Peter Pan, Disney princes and princesses, Mickey and friends, and the Lion King and Jungle Book characters, all come together for this stunning sparkle.

Time: Around 5:30 pm everyday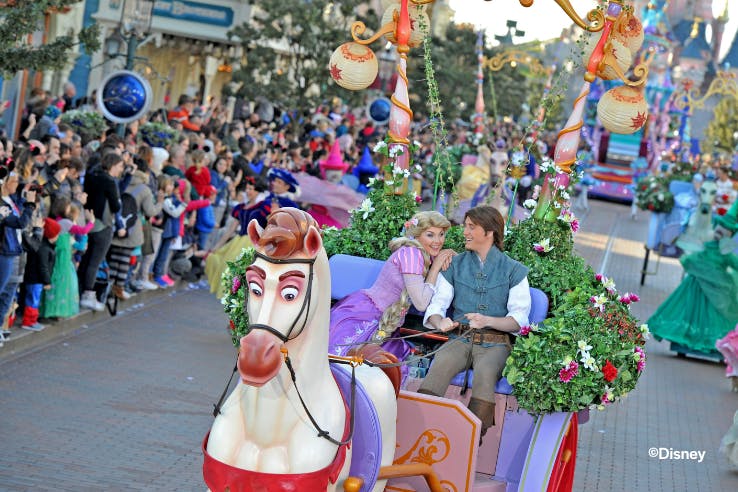 Spider-Man is perched on top of the W.E.B. building and looks out over the campus. You could witness a stunning demonstration of his amazing strength, nimble feet, and razor-sharp reactions!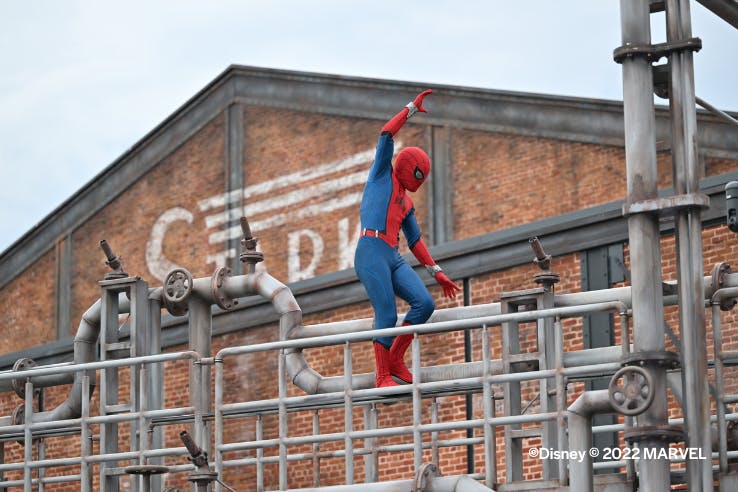 Take part in a training session with the Warriors of Wakanda, as they teach you the 5 tenets of the Dora Milaje. Wakanda Forever!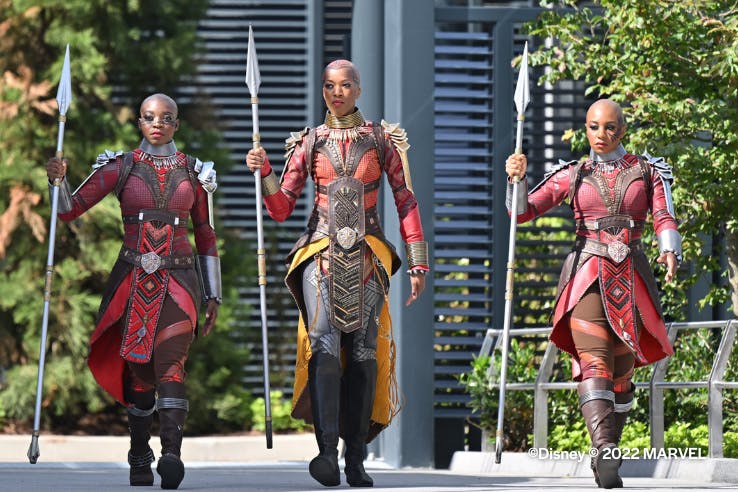 9

An Encounter with Darth Vader
You can feel the full power of the Force as you encounter a Star Wars Character, such as the dreaded Sith Lord himself, Darth Vader, in a galaxy far, far away.
You can find many Disney characters like Mickey Mouse, Donald Duck, Peter Pan, Alice, Baloo, Pluto, and Winnie the Pooh in the park. You can catch hold of them to strike a pose and treasure the moment.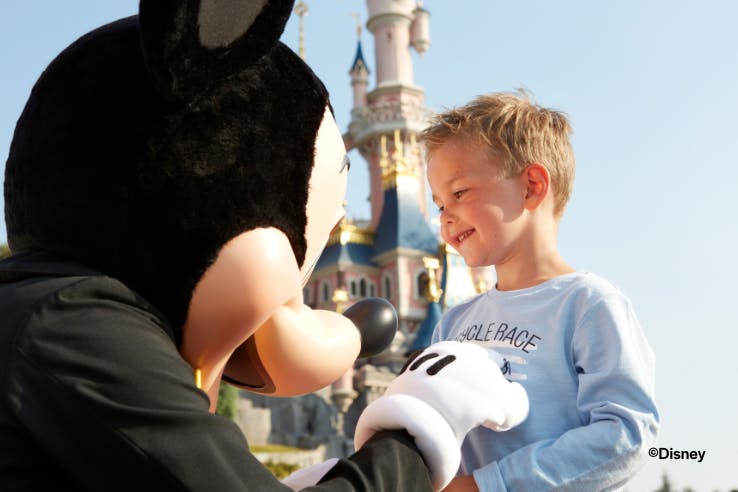 Dining at Disneyland Paris
---
Find the complete list of eateries at Disneyland Paris here.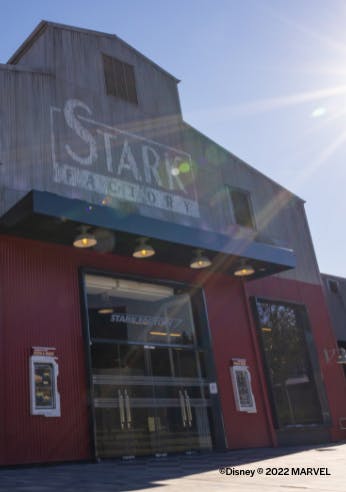 Stark Factory
Stark Factory is a counter-service restaurant where recruits may watch a culinary performance by the pizzaiolo. There are vegetarian dishes, salads, and fresh pastas on the menu as well. A homage to Thor will be served as part of the dessert, paying tribute to his favorite foods from Marvel Studios' "Thor."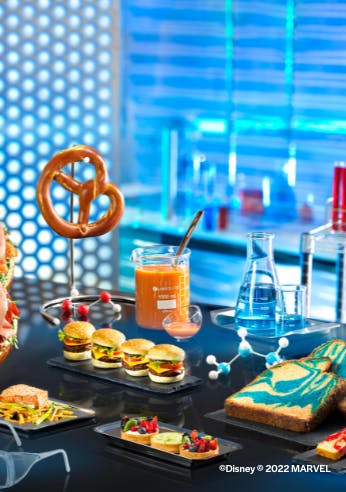 Pym Kitchen
Pym Kitchen is a one-of-a-kind science lab where food and beverages tell a tale. Pym Particles, like Ant-Man and The Wasp's Pym Particles, are used to create everything from the ground up. This idea extends to a buffet where guests can sample items ranging from large size pretzel sandwiches, hot dogs, burgers, cakes, and even super-tiny versions of these dishes! Who said serving excellent food couldn't be a superpower?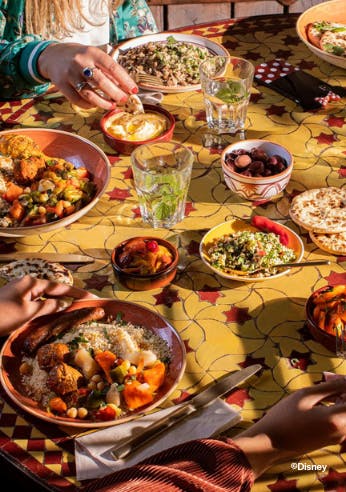 Restaurant Agrabah Café
Inspired by Disney's favourite character Aladdin's world, this restaurant specialises in Moroccan and Middle Eastern buffet.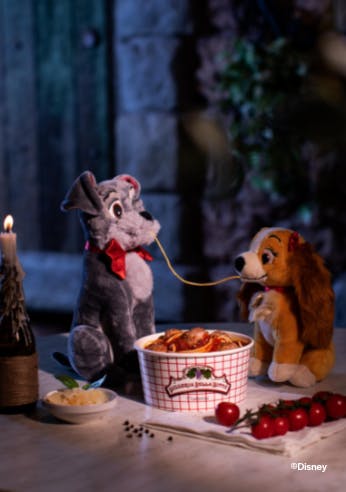 Pizzeria Bella Notte
Pizzeria Bella Note in Disneyland Paris is a must-visit for any pizza lover. The pizzeria offers a wide variety of traditional and gourmet pizzas, as well as pasta dishes and salads.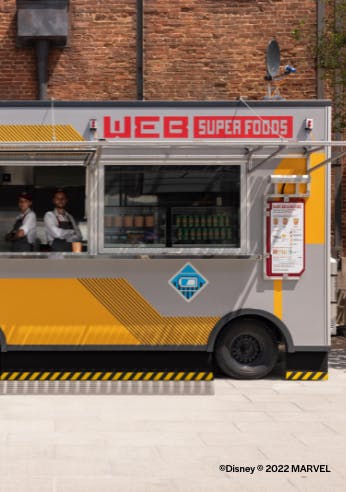 The WEB – Worldwide Eating Brigade
The WEB - Worldwide Eating Brigade, a food truck organized by the WEB workshop's creators, will provide a unique blend of Asian noodles and coconut balls.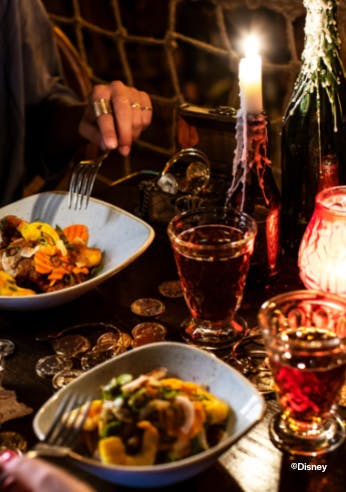 Captain Jack's - Restaurant des Pirates
Based on a pirate theme, this restaurant is famous for its exotic seafood and Creole cooking.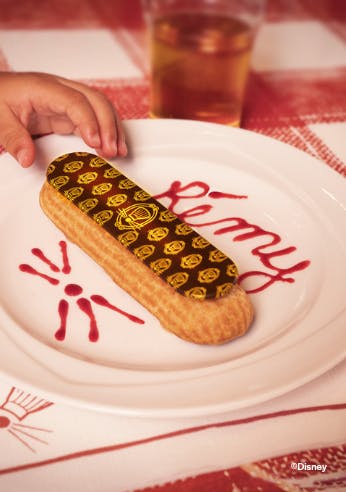 Bistrot Chez Rémy
This is a Parisian Bistro based on Remy's theme specialising in flavourful French cuisine.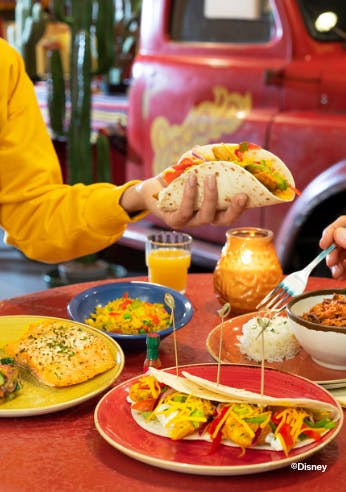 La Cantina
La Cantina is a Mexican-themed restaurant in Disneyland Paris. It is located in the Adventureland area of the park, near the Pirates of the Caribbean ride. The restaurant serves traditional Mexican food, such as tacos and enchiladas. La Cantina also has a bar, where guests can purchase alcoholic beverages.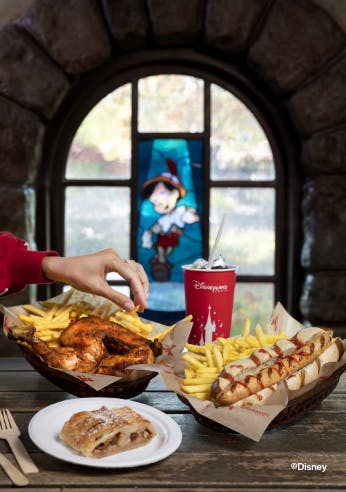 Au Chalet de la Marionnette
This chalet-style eatery presents tasty delights with a Bavarian touch straight from the world of Pinocchio.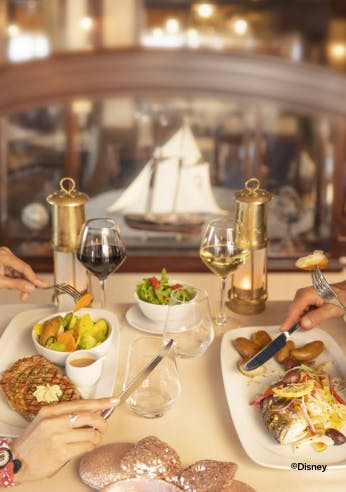 Yacht Club
The Yacht Club is also the perfect place for a romantic evening. You can stroll along the docks, hand-in-hand with your loved one, and take in the beautiful views of the castle and fireworks. So whether you're looking for a VIP experience or a romantic night out, be sure to check out the Yacht Club at Disneyland Paris.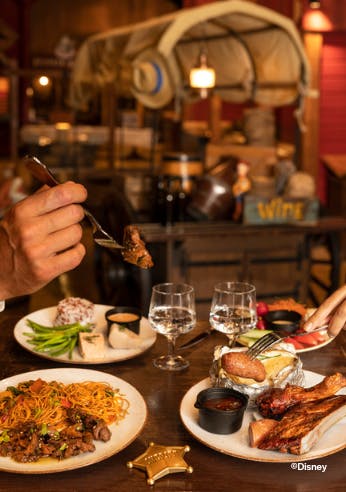 Chuck Wagon Café
This place is perfect for anyone who loves a good old-fashioned cowboy cookout. You'll find all of your favourite Western dishes on the menu, like BBQ ribs and chicken, as well as some more unusual items like buffalo stew.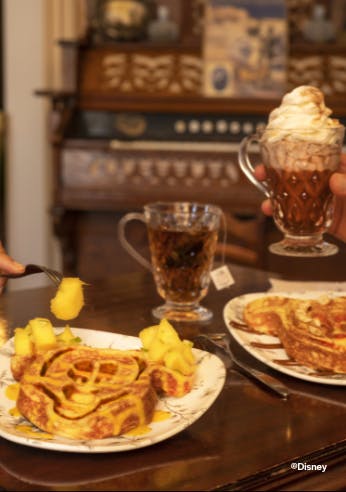 Victoria's Home Style Restaurant
Victoria's Home Style Restaurant is one of the best places to eat in Disneyland Paris. The food is fantastic and the atmosphere is wonderful. The staff are very friendly and helpful, and they make sure that you have a great dining experience.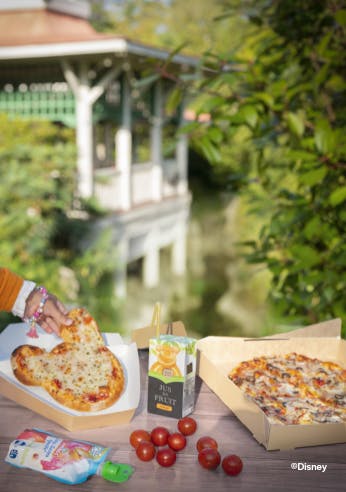 Colonel Hathi's Pizza Outpost
The exterior of this pizza joint is decorated to look like a thatched roof hut that you would find in the jungle, and there is even a statue of Colonel Hathi himself out front. Once you step inside, you'll find yourself in a cozy little hut with lots of fun Jungle Book memorabilia on the walls.
Hotels in Disneyland Paris
Where to Stay
---
There's no place like Disneyland Paris when it comes to hotels! With so many great options to choose from, you're sure to find the perfect fit for your family. From the luxurious Disneyland Hotel to the more budget-friendly Davy Crockett Ranch, there's something for everyone.
Find the complete list of Hotels at Disneyland Paris here.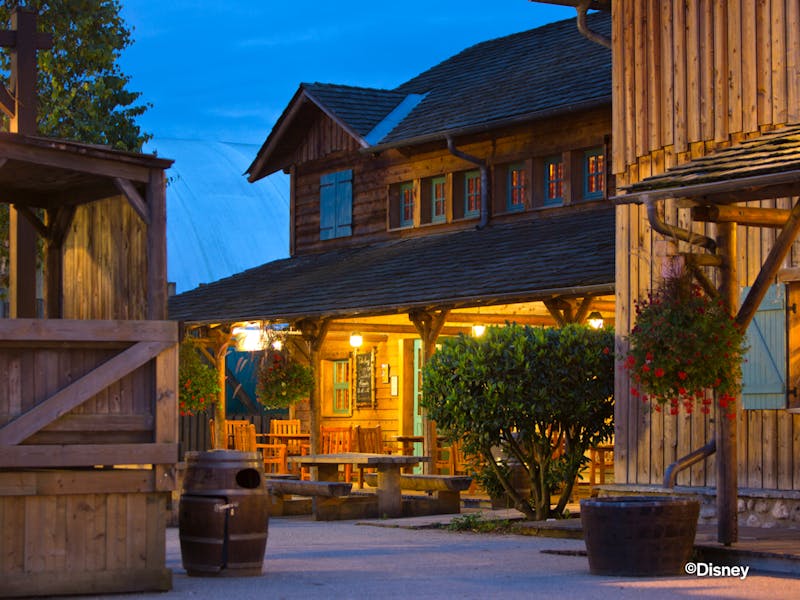 Disney's Davy Crockett Ranch
Davy Crockett Ranch is a frontier-themed campground at Disneyland Paris. It is named after American folk hero Davy Crockett and themed to resemble a 19th-century American frontier settlement. The rustic, family-friendly atmosphere of this rural retreat makes it the ideal spot to unwind after a day at Disney World. Just a 15-minute drive from the theme parks, its cozy bungalows provide the perfect place to recuperate after a busy day.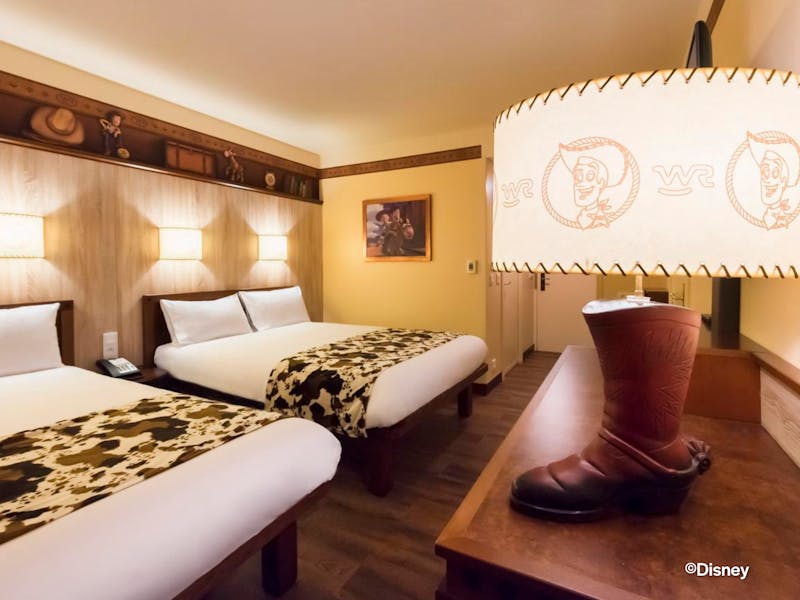 Disney's Hotel Cheyenne
The Disney Hotel Cheyenne in Disneyland Paris is the perfect place to stay for any fan of the Wild West. This hotel perfectly captures the spirit of the American frontier, and provides guests with plenty of opportunities to explore and play.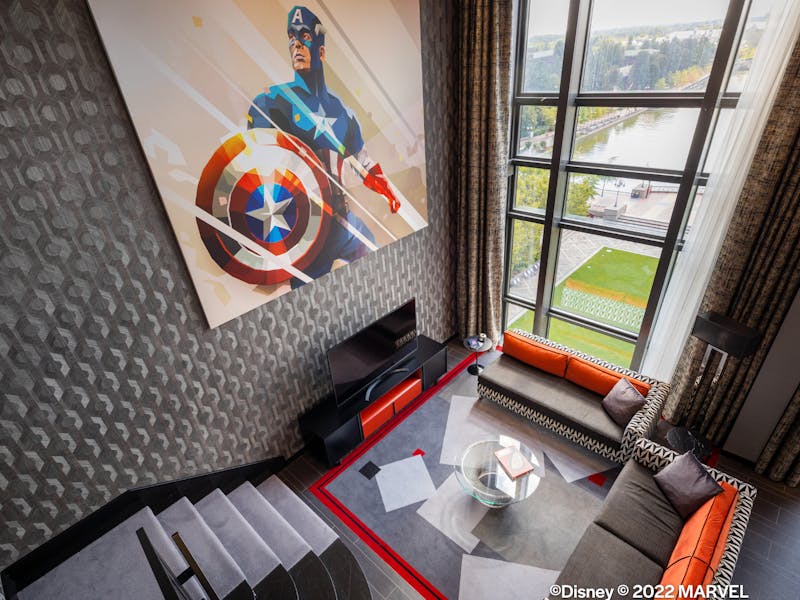 Disney's Hotel New York - The Art of Marvel
At the Disney Hotel New York® – The Art Of Marvel, you'll receive the best Marvel experience imaginable. The hotel's Marvel gallery, located in the Art of the Journey Exhibition, contains one of the world's biggest publicly viewable collections of work from more than 110 artists from across Europe and abroad, including 50 pieces that are only available at Disneyland Paris.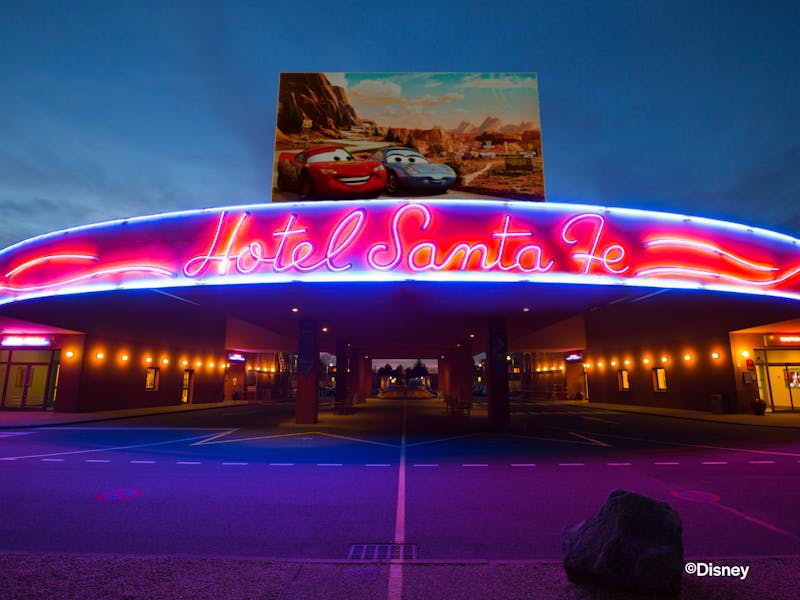 Disney's Hotel Santa Fe
The Hotel Santa Fe in Disneyland Paris is a perfect place to stay for anyone who wants to be close to the action. This hotel is located right in the heart of the park, and it offers guests a variety of great amenities. The rooms at the Hotel Santa Fe are spacious and comfortable, and they come with a variety of different features.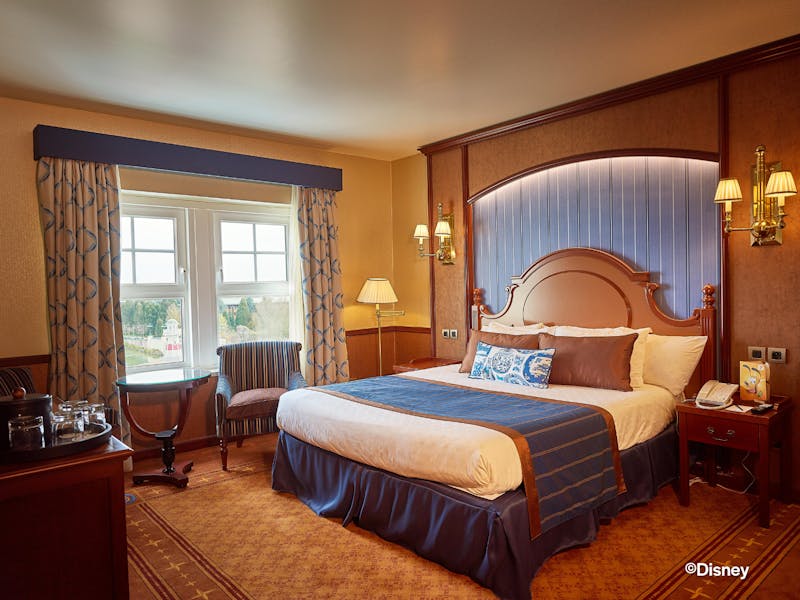 Disney's Newport Bay Club
The Newport Bay Club is a hotel located at the Disneyland Paris Resort in France. The hotel is themed after an early 20th-century coastal resort and features nautical-themed décor and architecture. The Newport Bay Club is one of four on-site hotels at the Disneyland Paris Resort and is the largest hotel at the resort, with 1,000 guest rooms.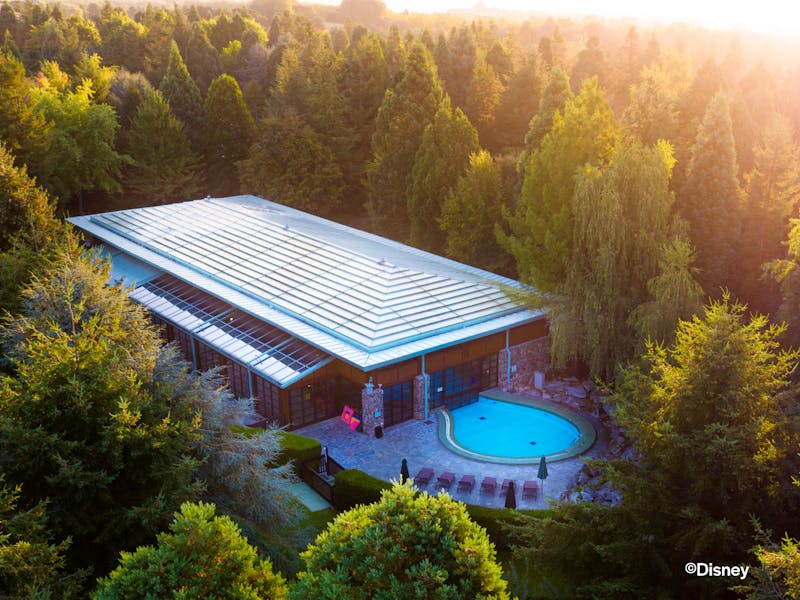 Disney's Sequoia Lodge
The Sequoia Lodge at Disneyland Paris is a beautiful hotel that offers guests the chance to experience the magic of Disney while staying in luxury. The lodge is decorated in a charming, rustic style that makes it feel like you're truly in the heart of nature. Guests can enjoy stunning views of the surrounding forest from their rooms, and there are plenty of activities to keep everyone entertained.
Practical Information - Disneyland Paris
---
Disneyland Paris Opening Hours
Both the the Disneyland Park and Walt Disney Studio Park open at 9:30 am (Extra Magic Time starts at 8:30). Times may vary, and can be found here.
Address: Bd de Parc, 77700 Coupvray, France
How to Get to Disneyland Paris
By Air: There are more than 500 flights arriving to/departing from Paris Charles de Gaulle and Orly airports.
By train: The Marne-la-Vallée/Chessy train station is one of the most important hubs in France. It is just a 2-minute walk from the station to the Disney Parks.
By Car: Located just 32 kms away from Paris, it is conveniently approachable by car.
Sign up for our monthly newsletter
Your dose of travel fix - from hacks and deals to travel tips and everything in between, delivered monthly to your inbox
Please enter a valid email
Unsubscribe anytime
Rules and Regulations - Disneyland Paris
---
You have to carry a valid entry ticket to the park and abide by the terms and conditions mentioned on the ticket.
For security and safety reasons, Euro Disney has the right to inspect or check the visitors while entering the park. It is advisable to avoid carrying any item that may disturb other visitors like loud speakers, selfie sticks, drones and remote control toys, roller blades, bicycles, scooters or any other recreational means of transport or any items that may be harmful, disruptive or inappropriate.
It is advisable to dress appropriately so that you don't offend, shock or scare children and a family-orientated public. You are not allowed to wear clothing covering your face completely unless it is for explainable medical reasons.
Children under the age of 12 must be accompanied by a parent or responsible adult for ticket purchase and entry to the Parks.
Animals are not allowed inside the Parks, with the exception of assistance animals.
Suitcases, bags, or any other large container, exceeding 55cm x 40cm x 25cm, are not permitted inside the Parks. You can use the luggage storage facilities located outside the Parks if need be.
For leaving a Park and returning to it, or the other Park, on the same day, you need to verify the procedure and necessary documents/hand stamps with an employee before doing so.
For your own safety you need to be aware of the requisite health conditions for certain attractions and review the warnings provided extensively in brochures, websites and the park itself.
Height restrictions are strictly followed.
Certain attractions may be closed without any prior notice.
Insider Tips For Your Disneyland Paris Visit
---
Buy Shuttle Tickets or Express Train tickets to get easy access to Disneyland Paris.
Wear comfortable casual clothes and shoes to help you walk around happily. Dressing up like characters is a fun idea to catch the attention of the characters in the parade.
Get an up-to-date timetable and programme for the day. It's really important as timings keep changing and knowing the show timings will help you plan your time.
Carrying some packed food is a good idea as a handy and economical option.
There is a massive rush to leave at closing time so leaving about 25 minutes into the firework display is a good time to leave to avoid the crowds.
Disneyland Paris Reviews
---
For a first time traveller to Disneyland it was a shock! The magic kicks in the moment you enter the park lot!The kids had a real good time. Wonderful experience, excellent staff, and mostly excellent entertainment opportunities. Highly reccomend The Hollywood Tower Hotel for a 5 story elevator drop!!
Andrei R, TripAdvisor, April 2018
Fantastic parades but the light show/firework display at 10pm was just breathtaking. Fantastic place to visit for wheelchair users & disabled people - staff couldn't be more helpful, can't speak highly enough of them.
Paul T, TripAdvisor, April 2018
Read what others have to say about Disneyland Paris on TripAdvisor.
---
FAQs
---
Is it safe to visit Disneyland Paris post-COVID-19?

What parts of Disneyland Paris are open to the public post-COVID-19?

What are Disneyland Paris opening hours post-COVID-19?

Are outside food items and beverages allowed inside Disneyland Paris?

Can I get skip-the-line tickets for Disneyland Paris?
What is the fastest route to Disneyland Paris?

Is parking available at Disneyland Paris?

Where can I buy Disneyland Paris merchandise?

Ready To Explore The Rest of Paris?
Check out our comprehensive Paris Travel Guide packed with itineraries, tours, culture trips, best hotels, restaurants and a lot more.