Halloween is one of the most popular festivals in the world. Every year, people from all over the globe come to celebrate this spooky holiday. And when a festival like Halloween combines with the magic of Disneyland® Paris, you know it's going to be an experience of a lifetime!

It's finally time for the Villains of Disney to rise and take over the park. It's finally time for the Disney Halloween Festival!
For the 30th Anniversary of Disneyland Paris, they've conjured up a fa-boo-lously fun Disney Halloween Festival from 1st October to 6th November 2022. Shift into Halloween mode and join Captain Hook, Maleficent, The Evil Queen, Cruella de Vil, and the rest of the ghastly crew in turning Disneyland® Park into a wonderfully frightening place filled with gleaming pumpkins and creepy surprises. But Mickey and his friends have something up their sleeves - a joyful Halloween cavalcade that's bound to bring a smile to your face.
Disneyland® Paris Halloween In A Nutshell
---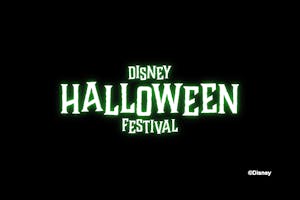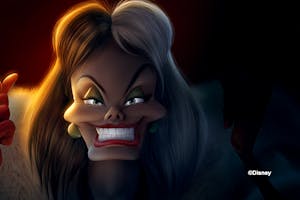 Opening Hours
Every day from 09:30 AM - 09:00 PM
Disney Halloween Parties from 09:00 PM - 02:00 AM
Timings may vary. Check the official calendar before you travel.
Top Attractions
Phantom Manor
The Twilight Zone Tower of Terror

What makes Disney Halloween Festival special?
---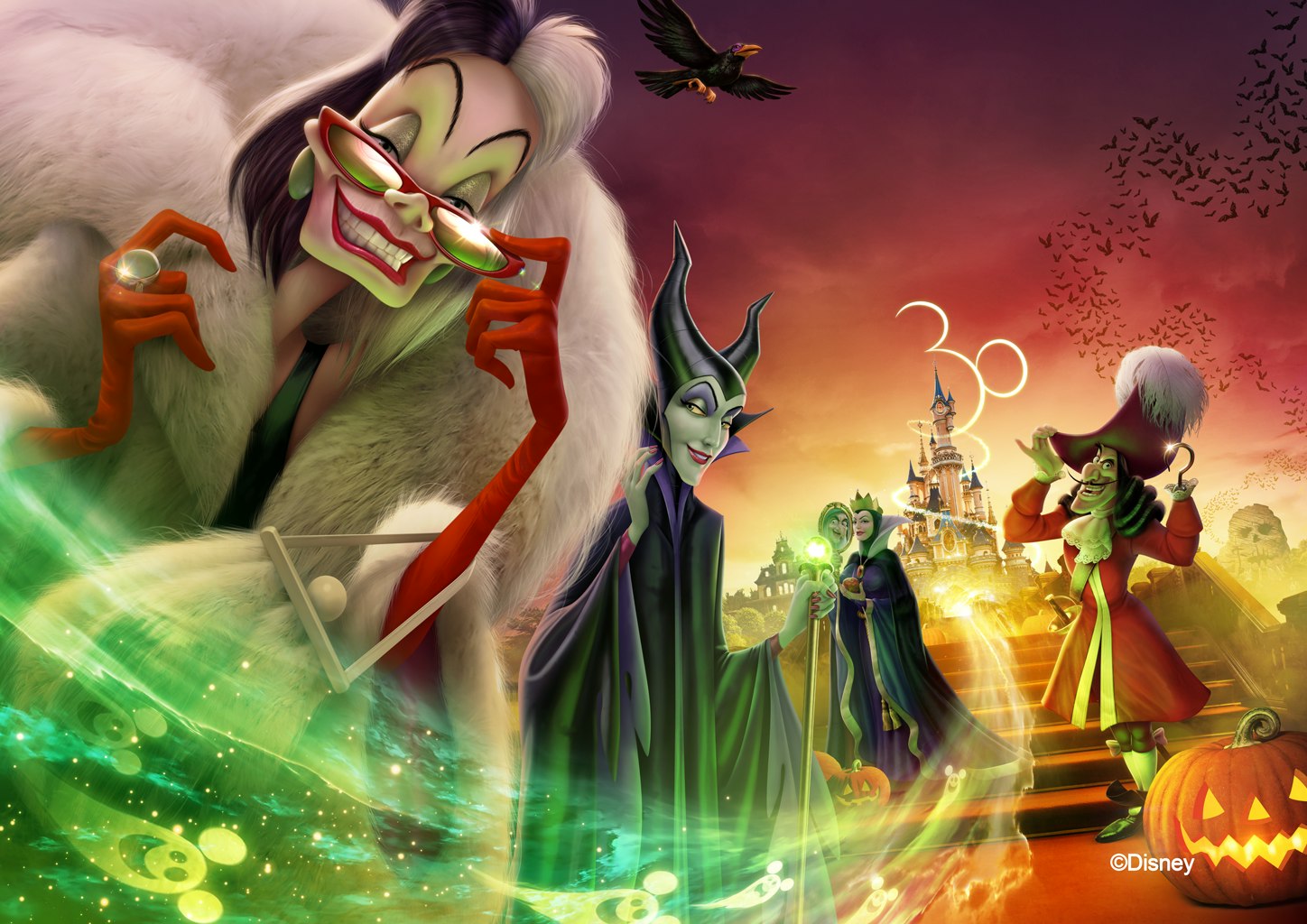 During the festive season, you'll expect nothing less than a full-blown celebration at Disneyland Paris! When it's Halloween time, the Main Street lights up with fall colors including yellow and orange, while pumpkins are everywhere during Disneyland Paris' spooky celebration. The Disney Villains come to life, giving the guests a truly unique encounter. You might just get a "boo!" behind your shoulder by one of the mischievous villains!
But wait, that's not it.
This year, when the sun sets, Disney Villains will swarm Sleeping Beauty Castle with projections, music, and water fountains for a freakishly fun moment.
Plan your Disneyland Paris Halloween In Advance
---
Book your tickets in advance
It should go without saying that Halloween in Disneyland is a thrilling event, with swarms of people flocking to the park! There are several benefits to booking your Disneyland Paris tickets in advance. Firstly, tickets to the park can't be purchased at the gates. Secondly, you can purchase the super Disney Premier access that lets you join the fast lane to access the attractions you love!
Take the shuttle or train to Disneyland Paris
A part of planning your trip to Disneyland Paris for Halloween is to also figure out how you're going to travel. You can book tickets to Disneyland Paris that include a shuttle or train transfer from Paris. It saves you the trouble of figuring out your travel plans for the end moment!
Get your Halloween costumes on point
Halloween is incomplete without a spooky costume. It's time to dust off your favourite Halloween costumes, or get creative with a new one! Be a part of the spooky celebrations in the best way possible - but be sure to review their costume guidelines as well.
Stay the night for a special party!
With special Halloween Parties that go on till 2 am, there won't be a better feeling than crashing on a comfy bed inside Disneyland Paris. Choose your comfort with a wide range of Hotels inside Disneyland Paris for a fulfilling experience!
Disneyland Paris Halloween Ticket Options
---
Needless to say, Halloween is is one of the most popular times to visit Disneyland Paris and tickets sell out like hot cakes. Make sure you grab your at least 2 weeks in advance.
What's Happening At Disneyland Paris For Halloween This Year
---
1

Disney Halloween Parties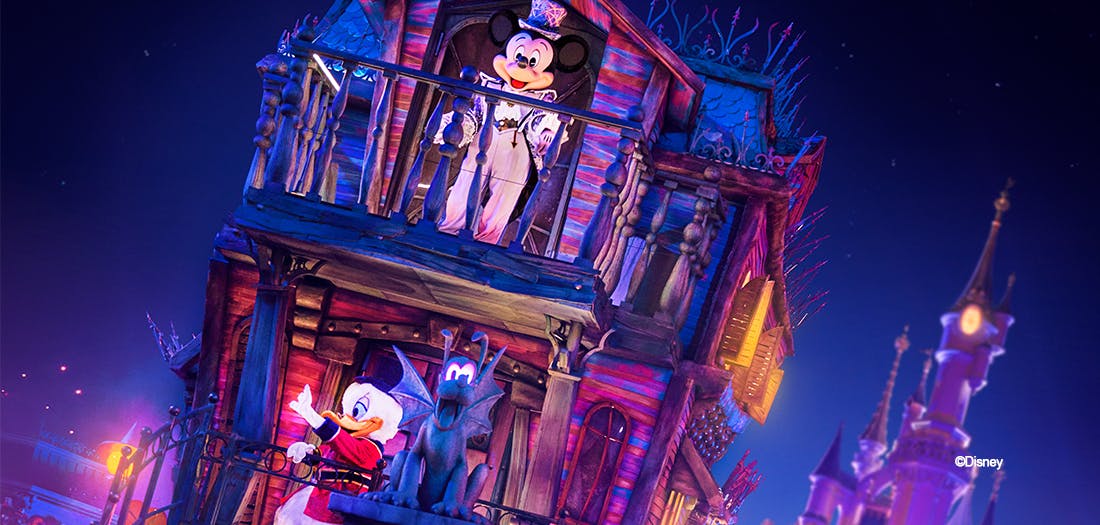 The truest spirit of Disney Halloween Festival will come to life during the after-hours! Witness a side of Disneyland Paris that you've never seen before. On the 29th and 31st of October, Disneyland Paris will remain open till 2 am. So get into the Halloween spirit and dress up in your favourite costume for a frightfully-fun night! Tickets to the extended night have to be purchased separately on the Disneyland Paris Website. The regular ticket will remain valid only till 9 pm on these dates.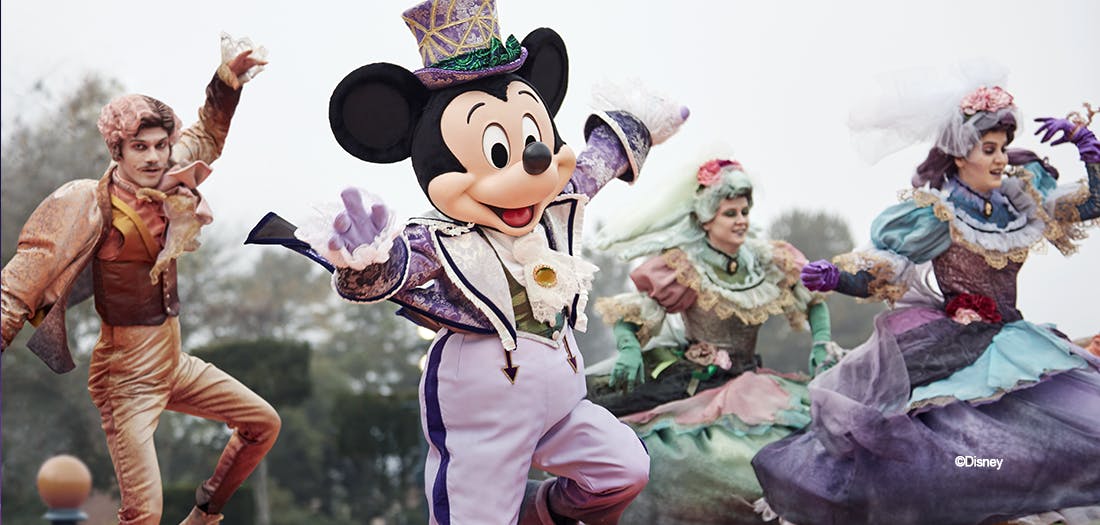 The Halloween Cavalcade at Disneyland Paris is always a spooky, fun-filled event! This special parade will be lined with pumpkins, ghosts, and other creepy decorations, adding to the festive atmosphere. You'll get a chance to watch Mickey and his friends in their special Halloween outfits.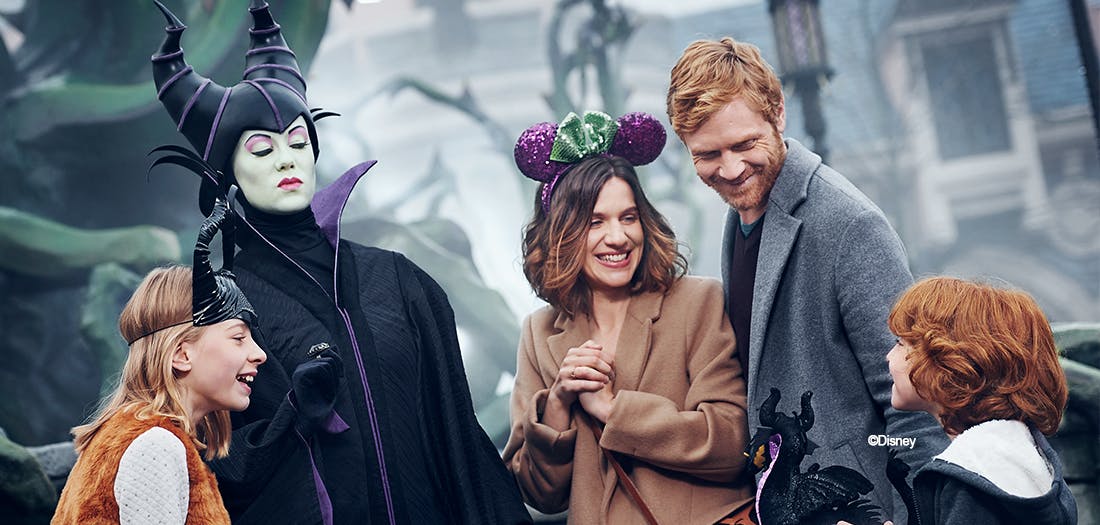 This year, pluck up the courage for mischievous encounters with Disney's most Villainously Important People in their den and around Disneyland Park. There are plenty of villainous encounters to be had throughout the parks, so keep your eyes peeled for some wicked fun. Lookout for the evil Queen from Snow White and the Seven Dwarfs. She can be found in her castle in Fantasyland, and she's always looking to cause some mischief.
4

Disney Villains Castle Projections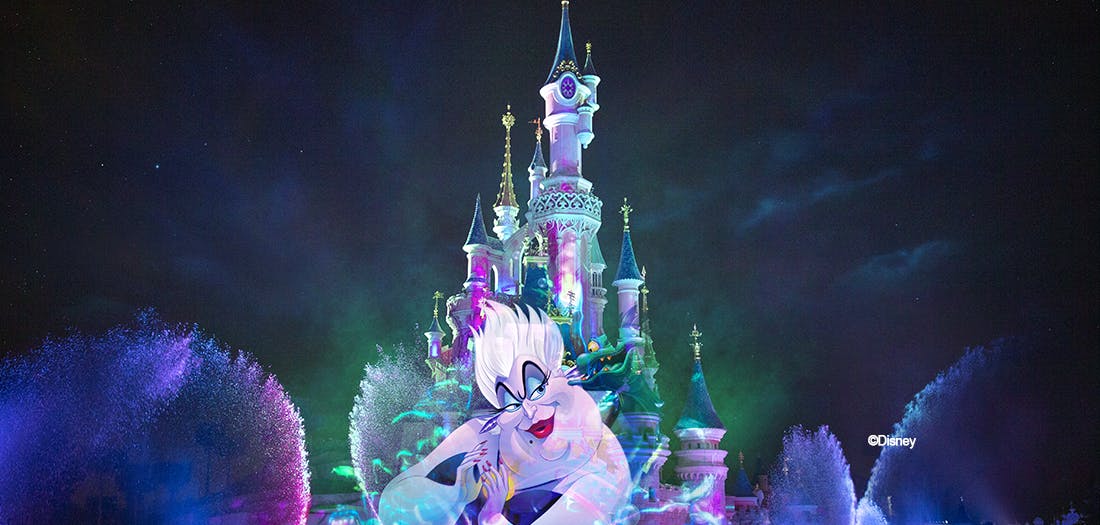 The Disney Villains have one last diabolical surprise in store for guests at the end of the day: Nightfall with Disney Villains. These villains will take over Sleeping Beauty Castle during a fountain display, combined with projections, and then disappear back into the shadows.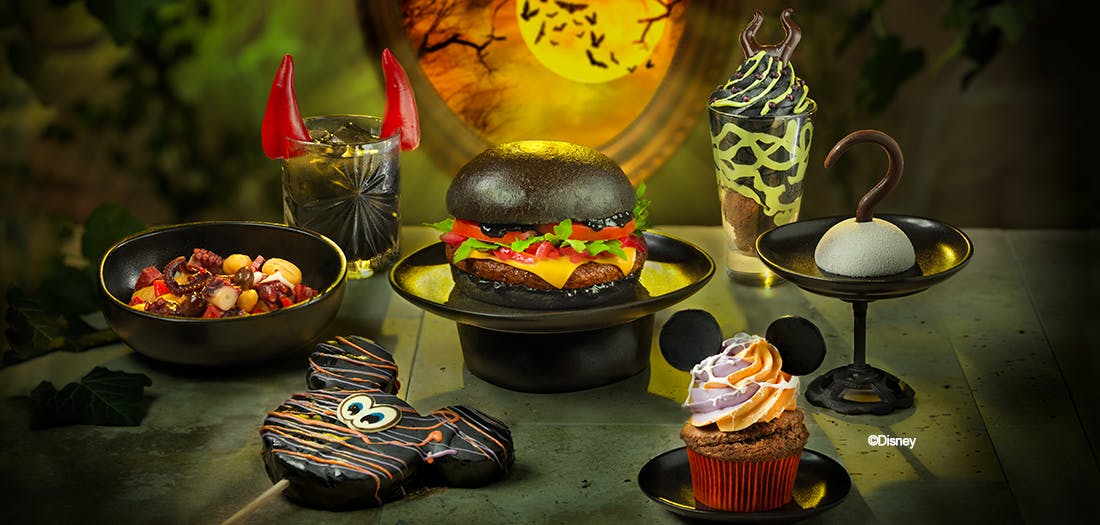 Adding to the list of Park perks, there are several new Halloween treats for everyone to enjoy. A few examples include the Wicked Whip ice cream cone, the Maleficent Sundae at Lucky Nugget restaurant, and Mickey Mummy lollipops. You can also find exclusive seasonal beverages on select bar and restaurant menus, like the Little Devil Cocktail or Poisoned "Apple" mocktail (non-alcoholic).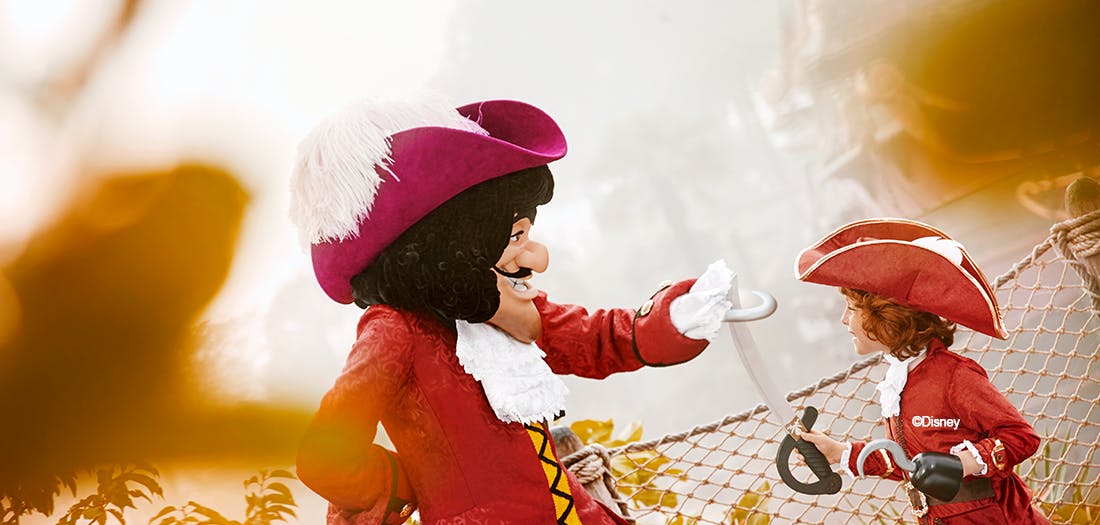 Give your mischievous memories of this Halloween the power to live forever with Disney's wide selection of exclusive souvenirs dedicated to Mickey and his Friends, Disney Villains and Tim Burton's The Nightmare Before Christmas.
Frighteningly Fun Attractions
---
Halloween at Disneyland Paris is packed with cheekily-fun attractions for kids, like Snow White and the Seven Dwarfs, where they may go on a thrilling journey through a mystical forest. The kids can also go to Alice's Curious Labyrinth where they encounter famous magical creatures, decipher conflicting signage, and meet the Cheshire Cat on the Queen of Hearts' daunting maze.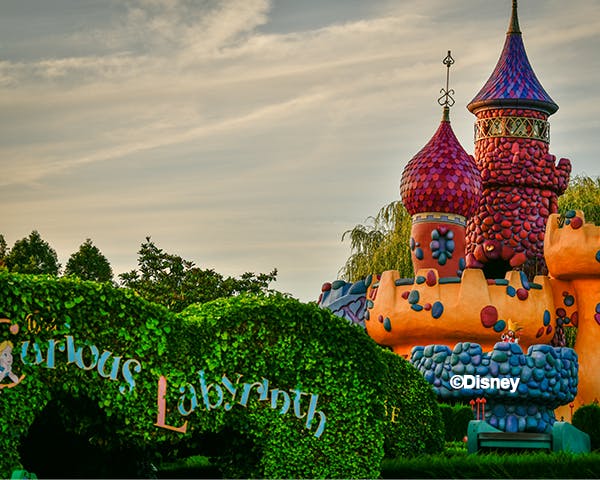 For an exciting adventure that the whole family can enjoy, look no further than Phantom Manor. The Phantom Manor, which once belonged to one of Thunder Mesa's original families, is tucked away in Frontierland's far northwest corner. You'll find yourself peeking through your fingers in this thrilling mystery, where malevolent ghosts and spirits haunt your every move.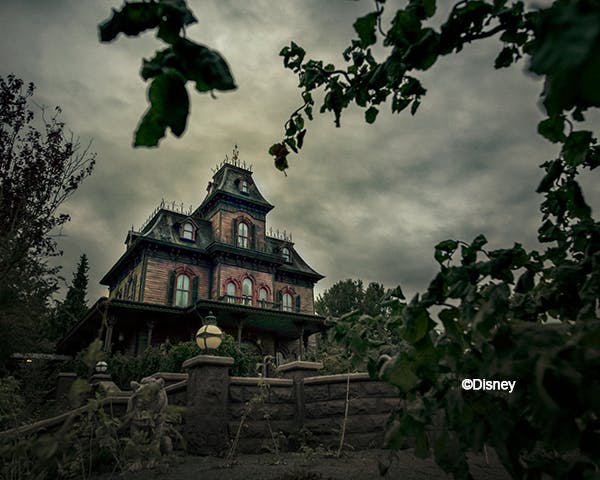 Are you ready to scream as you sink down to depths darker than what you've experienced before? Be prepared to enter The Twilight Zone Tower of Terror, where older, bolder souls can take Halloween to hair-raising heights!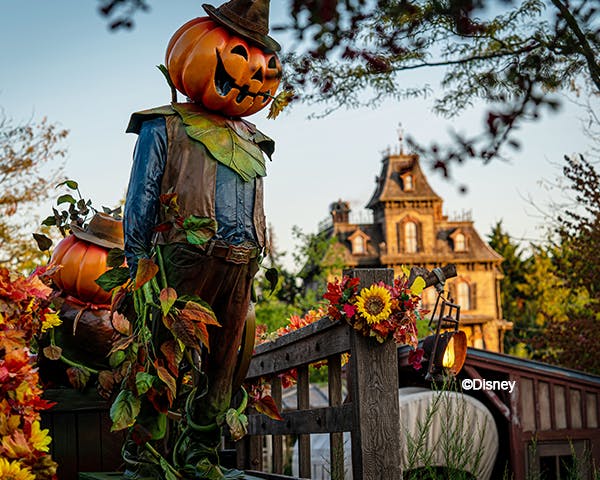 Disneyland Paris Halloween Opening Hours
---
From October 1, 2022 to November 6, 2022 Disneyland Paris will host its Disney Halloween Festival. The park will be open from from 9 am to 9 pm on most days, except on the 29th and 30th of October - where the park will be open till 2 am. Click here to check the opening hours for specific days.
Disneyland Paris Halloween
Where to Stay
---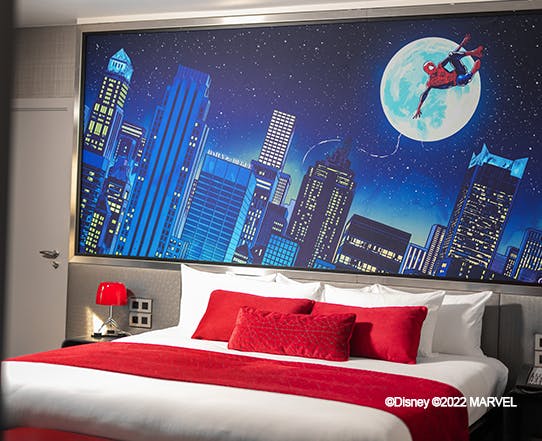 Disney Hotel New York - The Art of Marvel
Come live the glamorous life in this 4-star hotel that makes you feel like you're in Manhattan New York. You'll get to experience all the comforts of home and first-class service in this modern establishment.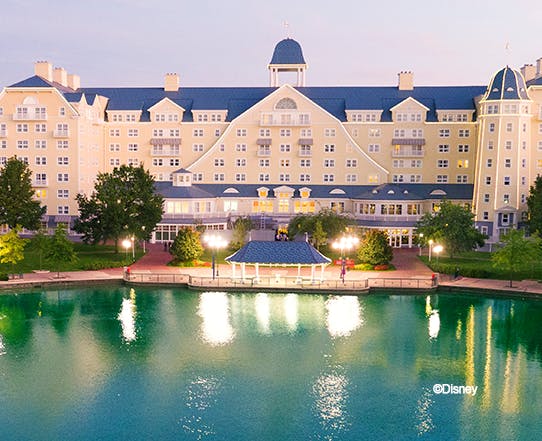 Disney Newport Bay Club
Calling all sea lovers, let the Disney Newport Bay Club's emblematic lighthouse lead you and your team to a 4-star vacation where elegant simplicity awaits at every turn. This seaside mansion is built on Lake Disney's shores and has charming 1920s nautical details.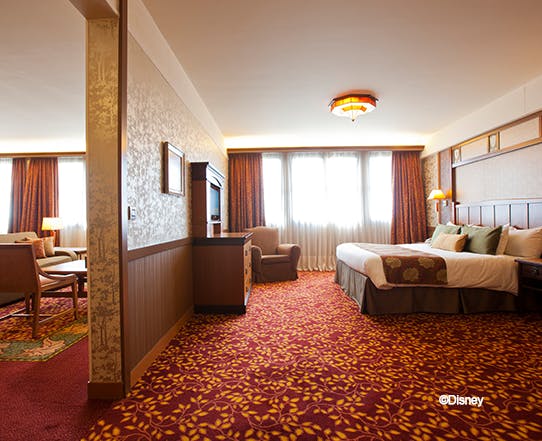 Disney Sequoia Lodge
This lovely retreat at the edge of Lake Disney is just a short walk from the Disney Parks, and it's surrounded by lush pines and sequoias. In this wooded lodge, its traditional rustic design will put you in a calm frame of mind while its warm atmosphere will soothe your weary bones.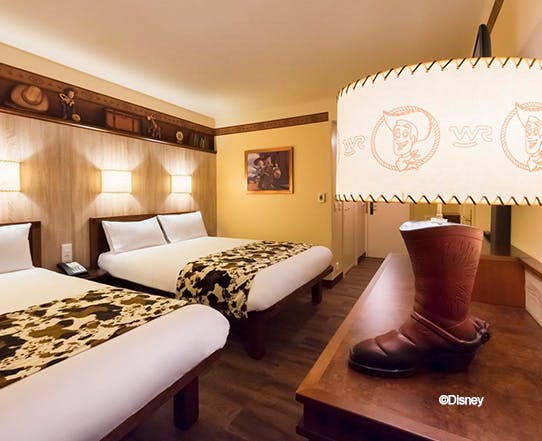 Disney Hotel Cheyenne
Disney's Wild West Frontier is waiting for you to dust that old cowboy hat and enter in style! Set against the backdrop of an old-fashioned boom town. Take a walk around and explore everything this unique frontier has to offer!
Disneyland Paris Halloween Tips
---
You won't need to buy a separate ticket to gain access to the Disney Halloween Festival. All you need is a ticket to Disneyland Paris.
If you want to attend any one of the Disney Halloween Parties on the 29th or 31st of October, you'll have to buy a separate ticket (Apart from your regular ticket). This is available here on the Disneyland Paris website.
The ideal time to go to Disneyland Paris is early in the morning when everything else is quiet. Although if you're visiting Disneyland Paris for its Halloween celebrations, you must stay back till nighttime to soak in all the fun.
The best way to be a part of the Halloween celebrations is by dressing up in a Halloween costume as well! Be sure to follow their costume regulations.
If you're staying back to experience the Disney Halloween Parties, consider booking yourself one of the many hotel rooms at Disneyland Paris. The celebrations go on till 2 am!
Attending Disneyland Paris' Disney Halloween Festival
All You Need to Know
---
Address
Disneyland Paris is located in
Bd de Parc, 77700 Coupvray, France
Google Map Directions
Getting There
By Air: There are more than 500 flights arriving to/departing from Paris Charles de Gaulle and Orly airports.
By train: The Marne-la-Vallée/Chessy train station is one of the most important hubs in France. It is just a 2-minute walk from the station to the Disney Parks
By car: Located just 32 kms away from Paris, it is conveniently approachable by car
Best Time to Visit
It's best to start your day at Disneyland Paris nice and early. But be sure to stay till the night for all the Halloween fun!
Sign up for our monthly newsletter
Your dose of travel fix - from hacks and deals to travel tips and everything in between, delivered monthly to your inbox
Please enter a valid email
Unsubscribe anytime
FAQs
---
The Halloween Festival is a special event that takes place at Disneyland Paris each year. This year in 2022, it will run from October 1st to November 6th, and features special events and attractions themed around Halloween.
Some of the things you can expect to see at the festival include special Halloween-themed decorations and atmosphere throughout the park, as well as special character meet and greets. There are also usually a few special Halloween-themed shows and events taking place during the festival.
The Disney Halloween Parties are extended after-hour celebrations at Disneyland Paris on the 29th and 31st of October, 2022. You'll witness special parades, and special Halloween celebrations on these dates from 9 pm to 2 am.
No you will not need a separate ticket to attend the Disney Halloween Festival. You can purchase regular tickets to go to Disneyland Paris during the festival. However, to attend the special parties on 29th and 31st October, you'll have to purchase special tickets on the Disneyland Paris website.
A single ticket for 29 October costs €79 per person and €89 per person on 31 October. If you are staying at a Disney hotel or are an Annual Pass holder, then discounts apply (as mentioned in the following questions).