Disneyland® Paris is the most magical place in the world but during the holiday season, the festive spirit in the theme park makes it all the more magical! Teeming with your favorite Disney® characters, Disneyland Paris is the perfect place to revel in the Christmas spirit. Christmas in Disneyland Paris features beautiful winter decorations, special holiday season entertainment, an unmissable Christmas parade, and a gastronomical delight of seasonal delicacies. This year, the Disneyland Paris Christmas extravaganza begins on November 12, 2022 to January 8, 2023. So bring your loved ones together and share the merry magic of this year's Disney Enchanted Christmas season at Disneyland Paris.

If you're planning on visiting the city of lights during the holiday season, set aside at least a day to experience the Christmas celebrations in Disneyland.
Still curious about why you should visit the theme park during Christmas? Our personally curated guide will help you sprinkle some Disney magic on your Christmas for 2022!
Disneyland® Paris Christmas
---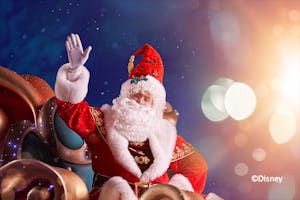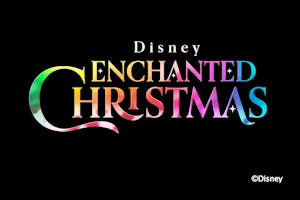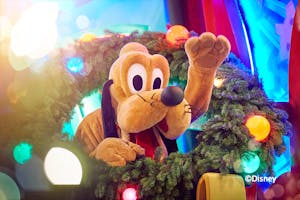 Opening Hours
Every day from 09:30 AM - 09:00 PM
Timings may vary. Check the official calendar before you travel.
Top Attractions
Mickey's Dazzling Christmas Parade!
Magical Christmas Tree Lighting

What makes Disneyland Paris so special during Christmas?
---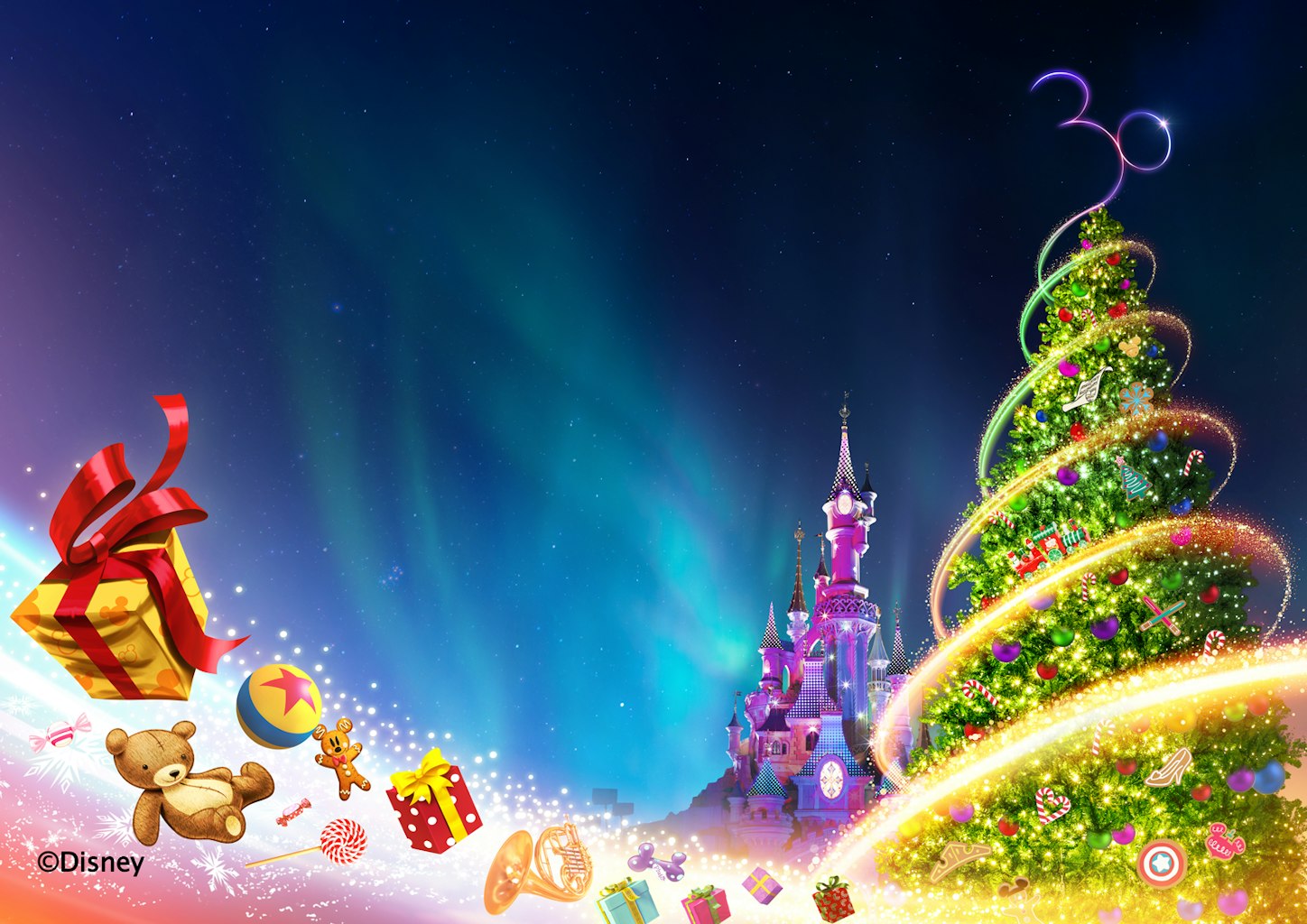 Disney Enchanted Christmas: There's nothing quite like a visit to Disneyland Paris with its exciting rides, food options and shops themed around Christmas and your favorite Disney movies, the iconic Disney castle, and the underlying aura of magic in every element.
Magical Christmas Tree Lighting: Witness the Magical Christmas Tree Lighting! A massive, beautifully decorated Christmas tree dominates the landscape along with your favorite Disney characters dressed in their holiday best! At the end of each night, experience the Disney Dreams! of Christmas, a show of dazzling fireworks to celebrate the festive season.
Mickey's Dazzling Christmas Parade!: While Disneyland parades are memorable throughout the year, there's a special joy in watching Mickey, Minnie, Donald, Goofy and other classic characters aboard their beautiful floats, dressed in their Christmas finery at Mickey's Dazzling Christmas Parade! Each float of the parade is intricately designed and flawlessly celebrates both Disney and the holiday spirit.
Have a very yummy Christmas!: Taking advantage of their many iconic movies, Disney has created restaurants and stalls inside the theme park mimicking those seen in the movies! Most of these eateries also feature a special menu dedicated to the holiday season. Pies and roasted chestnuts galore, eat your way through the day! Restaurants like Plaza Gardens, Cape Cod, and Hunter's Grill will be sure to stir up a great Christmas Menu!
Plan Your Christmas In Disneyland Paris
---
Book Your Tickets In Advance
It goes without saying that the days around Christmas in Disneyland is extremely popular! Since the only way to get your Disneyland Paris tickets are Advance Booking, we recommend you plan your Christmas and book them well ahead in time. Booking your Disneyland Paris tickets in advance also allows you to take advantage of great discounts and cashback offers.
Check the show timings
There will be a lot happening in Disneyland Paris around Christmas and you surely won't want to miss out on any of the fun! Do a fair bit of planning, check out the timings of the Christmas special shows and chart an itinerary to make the most of your time in the happiest place on Earth. You can also download the Disneyland Paris app to see the show timings, meet and greet timings and waiting time.
Stay the night
A huge part of what makes Christmas so special is the decorations. After an exciting and tiring day at the parks, head back to your cozy rooms at one of the hotels in Disneyland Paris, lit with beautiful christmas decorations!
Choose your mode of travel
You can head to Disneyland Paris via road, train or the Disneyland Paris shuttle. You can choose your Disneyland Paris ticket that includes a train ticket, or even the shuttle ticket.
Christmas In Disneyland Paris - Ticket Options
---
Needless to say, Christmas is one of the most popular times to visit Disneyland Paris and tickets sell out like hot cakes. Make sure you grab yours much in advance.
What's Happening In Disneyland Paris This Christmas
---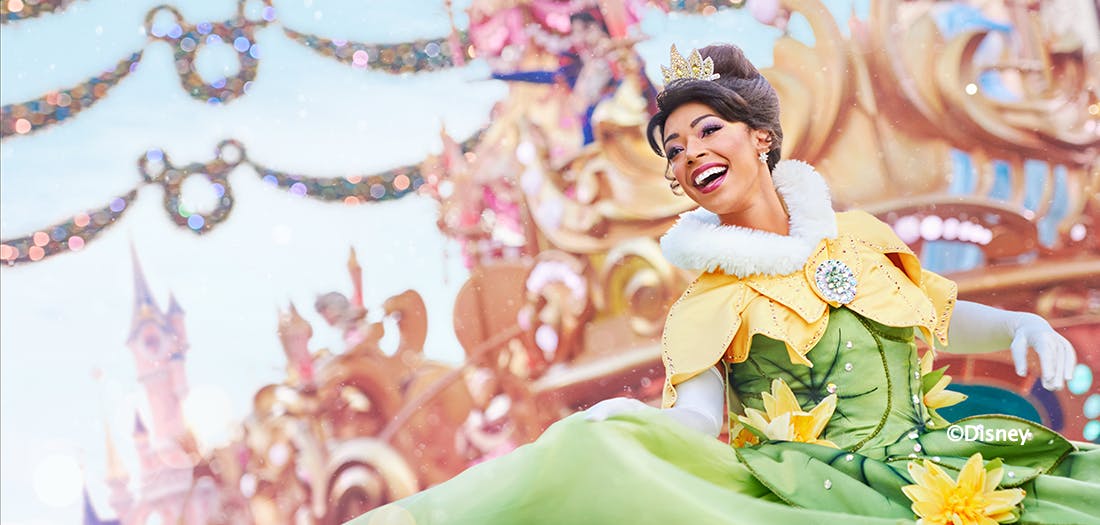 Make a wish and experience delightful moments together in an idyllic Christmas wonderland that only Disney could dream up. enjoy the extra special festive spirit as you stroll down the glittering streets of Disneyland® Park and gaze at the spectacular, shining tree – more resplendent than ever before. You may even see snow on Main Street, U.S.A®!
2

Magical Christmas Tree Lighting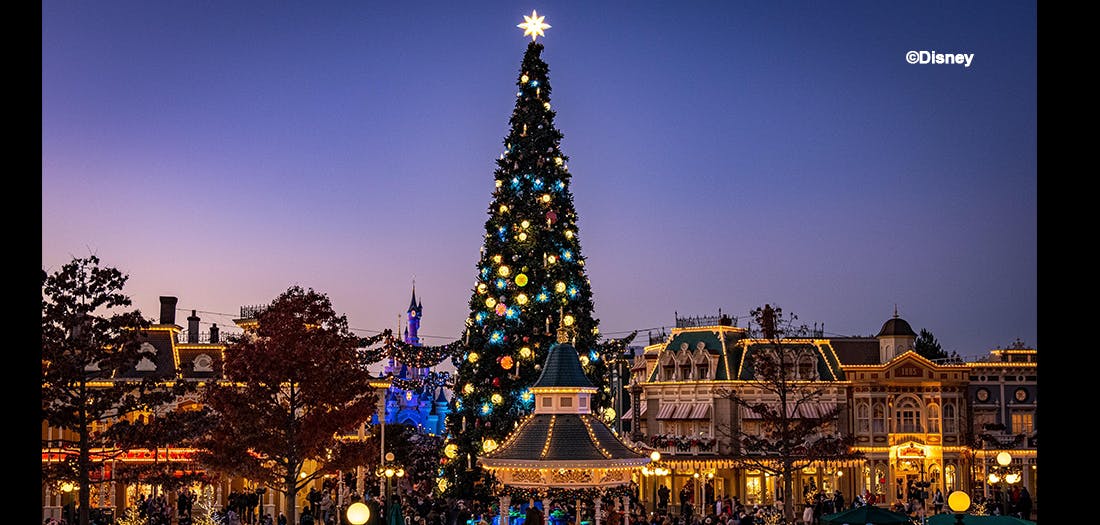 Town Square is the best place to be at dusk during Christmas time. The Christmas tree is illuminated and everyone is in a good mood. Mickey and Friends, Disney Princesses and Santa will also make an appearance while Mickey's Dazzling Christmas Parade! is on.
3

Mickey's Dazzling Christmas Parade!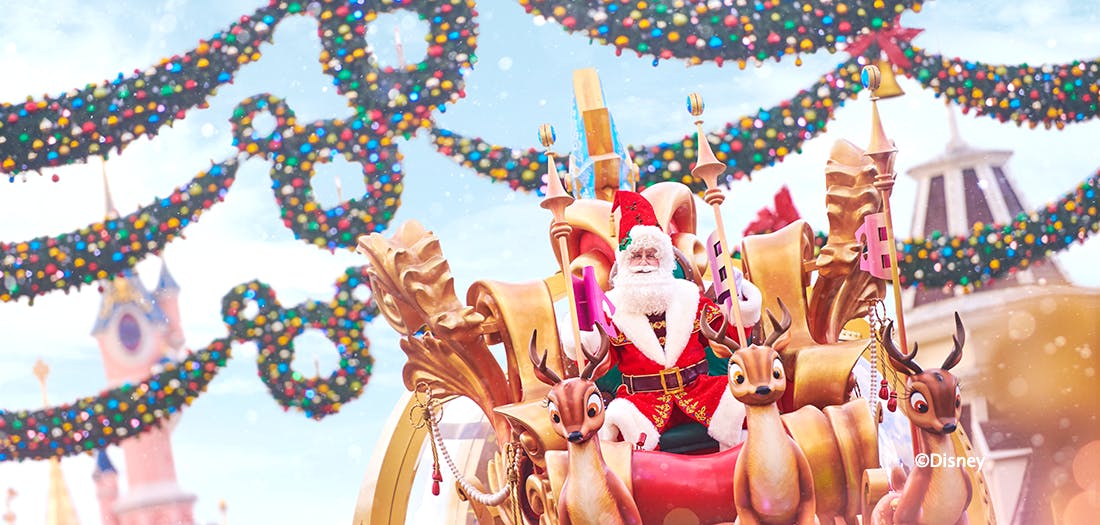 Mickey's Dazzling Christmas Parade is BACK, and better than ever! Join Mickey and Friends, the Disney Princesses, and Santa as they dance down Main Street USA on spectacular floats. The parade comes alive at night with even more lights and sparkle to get you into the holiday spirit!
4

Musical show "Let's Sing Christmas!"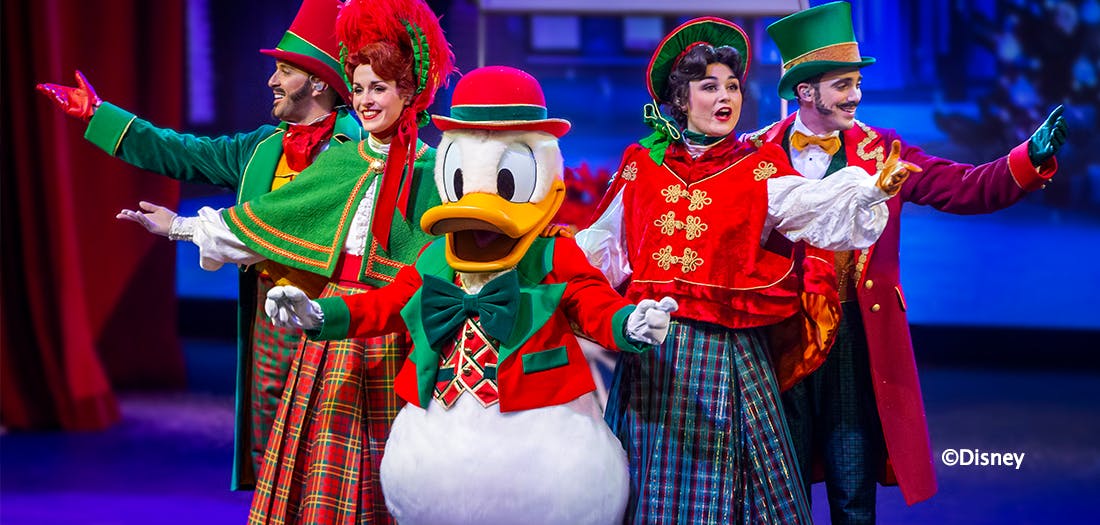 Bring the family and join Mickey, Minnie, Donald, Daisy, and Goofy as they spread Christmas cheer with the Musical show "Let's Sing Christmas!" at Videopolis in Discoveryland. This fun-filled celebration of music is sure to please everyone and get everyone into the holiday spirit.
5

Share Christmas wishes with Disney Characters...and Santa!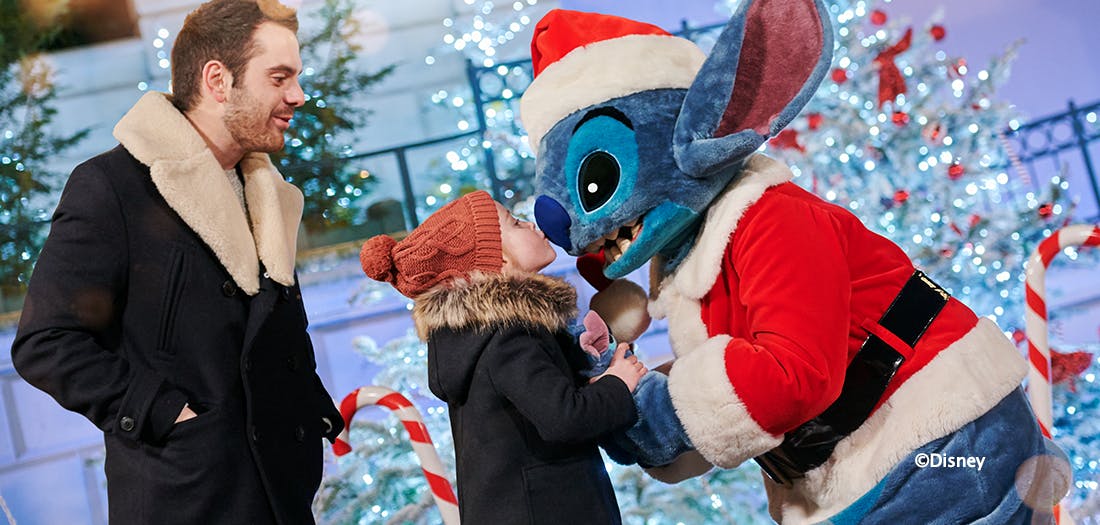 Disney Characters will come to life like nowhere else this Christmas as you join with them to celebrate the holidays. This is your chance to wish Mickey, Donald and their friends a joyful Ho, ho, holiday. Meet and take a photo with Santa himself and maybe ask him for a wish!
*Santa has to get back to the North Pole to prepare for next Christmas, so he'll only be at Disneyland Paris until 25th December.
6

Disney Dreams! of Christmas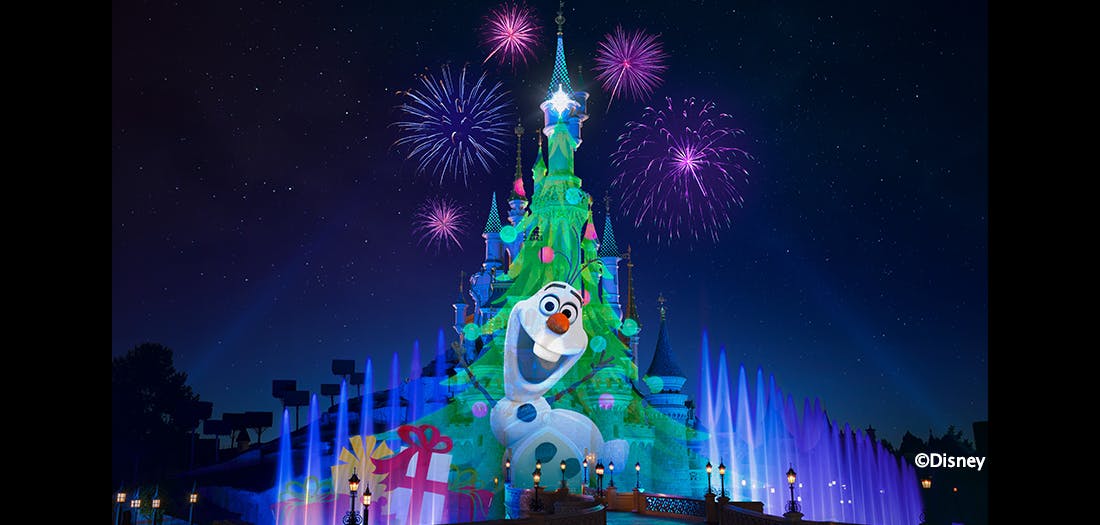 The eagerly anticipated return of the much-loved Disney Dreams! of Christmas, is back! It's a stunning nighttime spectacular brought to life by music, fireworks, fountains, and magical projections of beloved Disney Characters on Sleeping Beauty Castle that's certain to bring the Christmas joy incomparable.
7

Have a very yummy Christmas!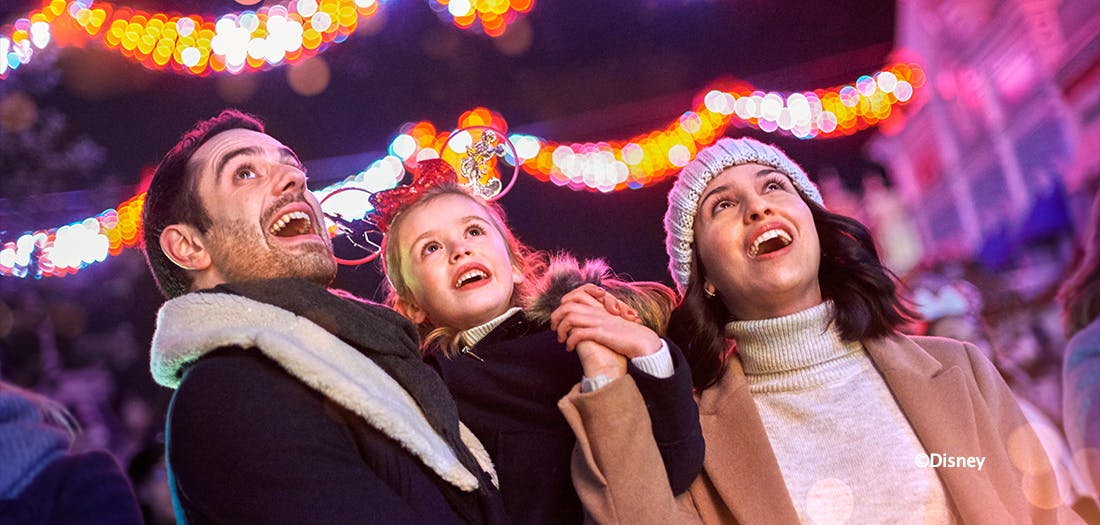 It's time to celebrate the yummiest season of them all... Christmas! At Disneyland® Paris, a wide range of magical menus will be curated throughout the Disney® Parks, Disney® Hotels, and even at the winter market – L'Hiver Gourmand to suit your every need. Whether you're looking for festive fine dining or ho-ho-hot chocolate, Disneyland Paris has got you covered!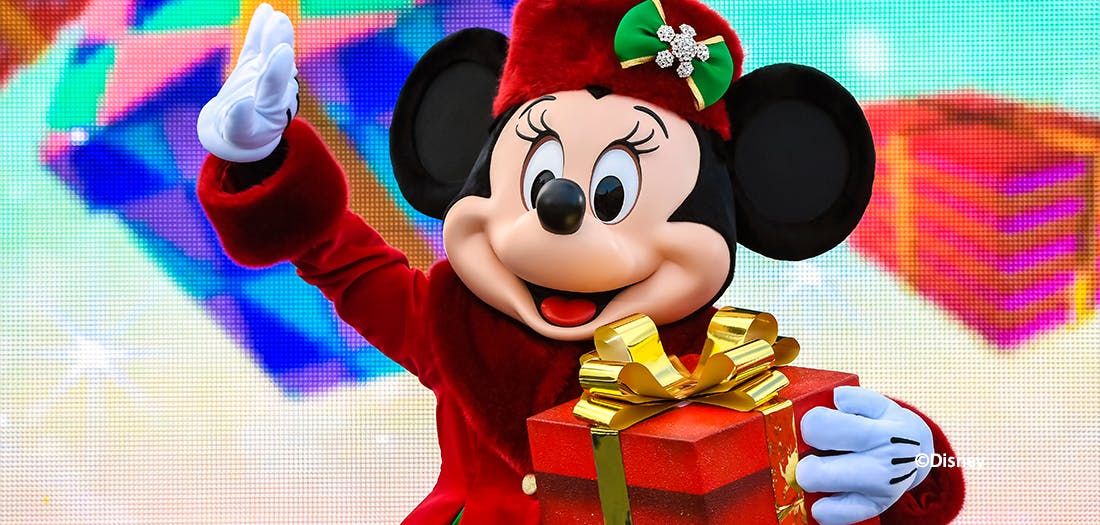 What could make Christmas more magical than adding a little Disney sparkle to your celebrations at home? You'll find an array of dazzling Disney ornaments and souvenirs here that will surely get you into the holiday spirit. And since you're already in the perfect place for some extra special gifts, why not pick up something for your loved ones (or yourself)?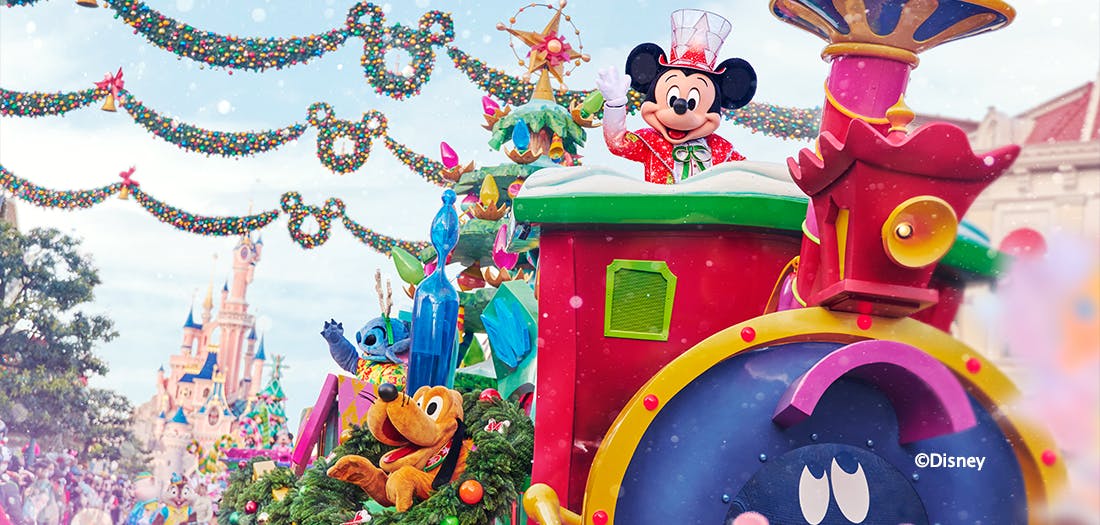 The characters you love from Disney are excited to show you the Christmas gifts they have prepared for you and your friends and family. Be on the lookout for special surprises that will make your Disney Enchanted Christmas the merriest Christmas ever.
Disneyland Paris Christmas
Where to Stay
---
A Disney® Hotel is a magical Christmas stay that won't be forgotten. Here, sparkling decorations line the corridors and beyond, transporting you and your nearest and dearest into the most spectacular time of year.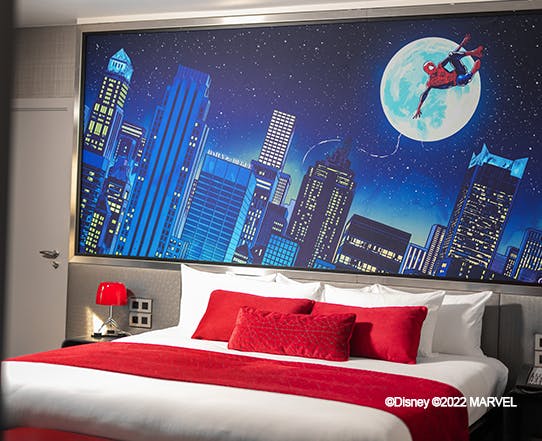 Disney Hotel New York - The Art of Marvel
Take a trip to New York City, while in Disneyland Paris, and live the high life at this 4-star hotel that makes you feel like you're in Manhattan.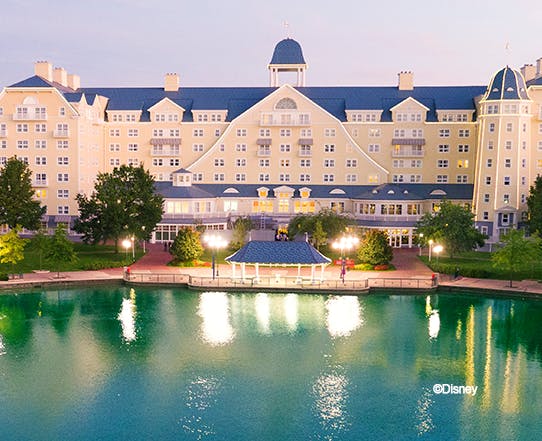 Disney Newport Bay Club
Let the Disney Newport Bay Club's distinctive lighthouse guide you and your crew to a 4-star holiday in which elegant simplicity awaits at every turn.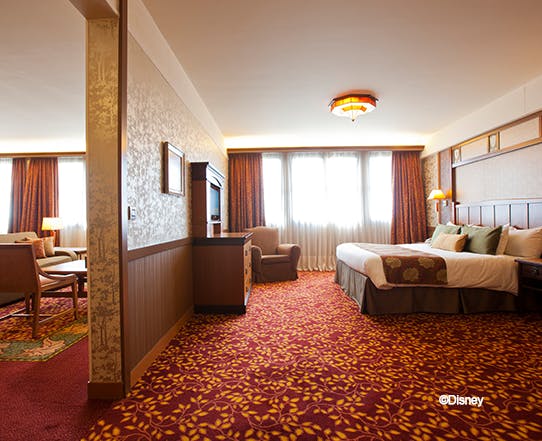 Disney Sequoia Lodge
This lovely retreat at the edge of Lake Disney is just a short walk from the Disney Parks, and it's surrounded by lush pines and sequoias.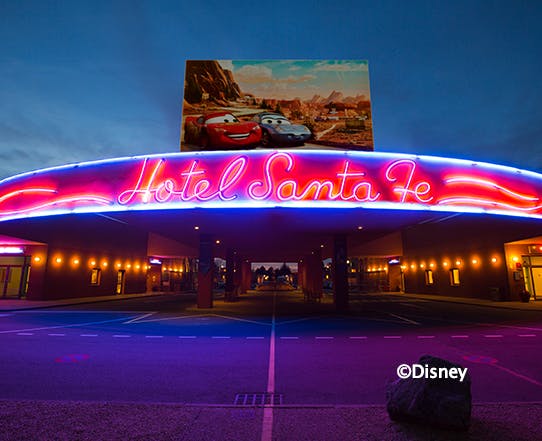 Disney Hotel Santa Fe
This charming and colorful attraction will make you feel like you're on Route 66, in the American Southwest, and inside a Disney Pixar Cars movie.
Disneyland Paris Christmas Opening Hours
---
From November 12, 2022 to January 8, 2023 Disneyland Paris is open from 9:30 AM to 9:00 PM. The timings may vary on a daily basis. Click here to check the opening hours for specific days.
Tips for a Magical Christmas at Disneyland Paris
---
After a long day at the park, what could be better than enjoying a unique fun-filled dining experience! The tables at the restaurants in Disneyland Paris sell like hotcakes so make sure you book well ahead of time on the Disneyland Paris App.
Make sure to visit the decorated boutiques and tick off the items on your Christmas gift list! La Boutique du Château and Merlin l'Enchanteur are two shops dedicated to Christmas decorations.
It's a good idea to layer up and wear warm winter clothes. Specifically, bring hats, scarves and gloves.
One of the biggest highlights of visiting Disneyland is the interaction you'll get to have with iconic characters like Mickey, Donald and others. In reality, this interaction becomes a little difficult because of the massive queue. To avoid this, you can book character dining which involves a meal at Inventions where you can individually meet 5-7 main characters from the Disney catalogue.
With two parks and over 50 attractions, it can be difficult to see everything in one day, and you'll be truly spoilt for choice at Disneyland Paris. To avoid wasting time figuring out which rides and attractions to experience at the park, do all the planning before your visit. Want to experience as much of Disneyland as possible? Get the Disney Premier Access. This handy pass gives you quick access to the rides, helping you save precious time.
If you're staying in one of the main Disney Hotels, you'll be able to enter the theme park one hour before the gates open for public. Labelled Disney Magic Hours, this one hour early access is great since the park is pretty empty at that time and you can go for the popular rides without having to wait in queue.
During Christmas, Disneyland hosts various spectacular parades and lights at the end of the day. Do find the perfect spot to watch the parade, arrive at least 45 minutes before it's scheduled to begin. One good spot is at the bottom of Main Street, opposite Casey's Corner.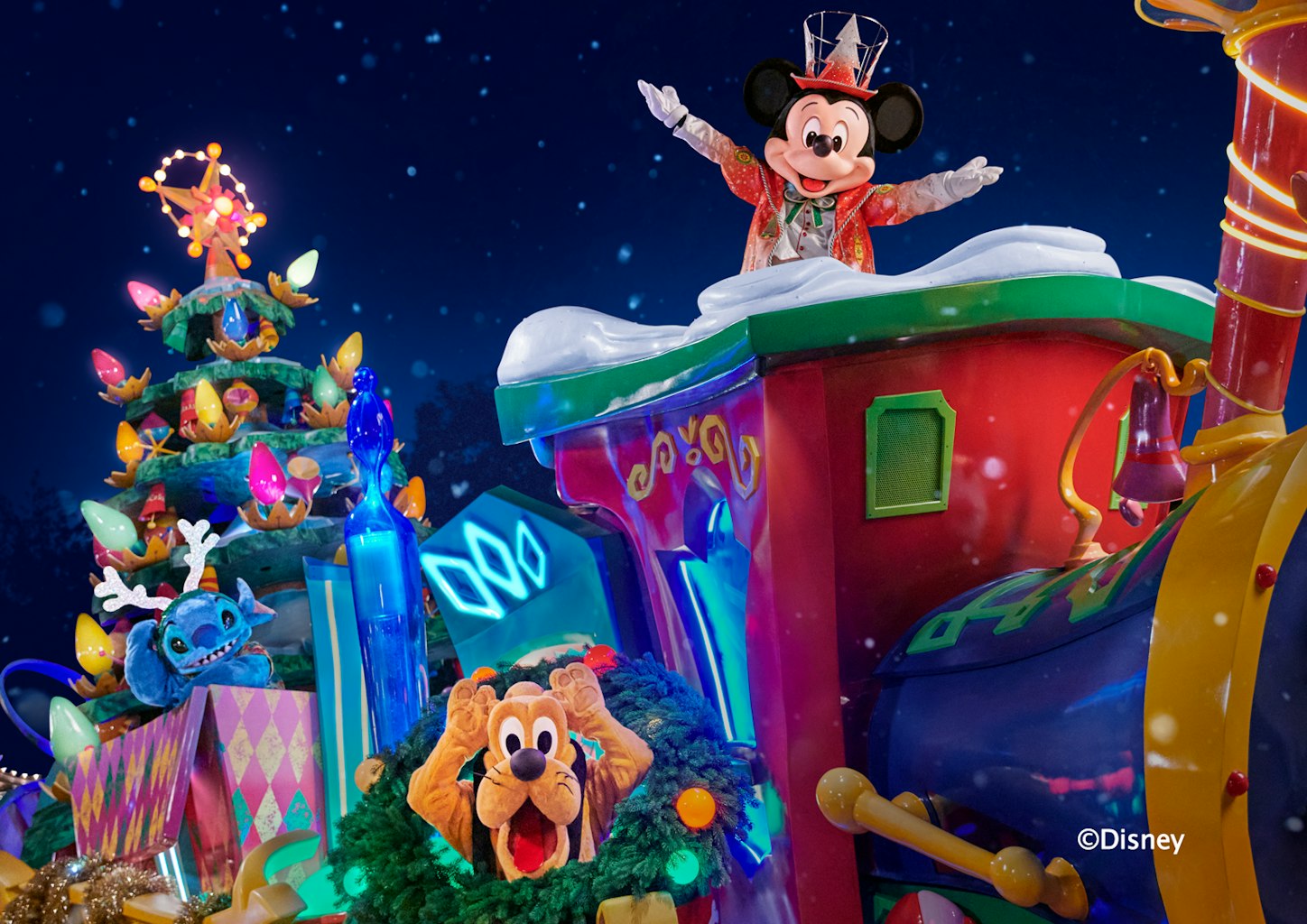 Attending Christmas at Disneyland Paris
All You Need To Know
---
Address
Disneyland Paris is located in
Bd de Parc, 77700 Coupvray, France
Google Map Directions
Getting There
By Air: There are more than 500 flights arriving to/departing from Paris Charles de Gaulle and Orly airports.
By train: The Marne-la-Vallée/Chessy train station is one of the most important hubs in France. It is just a 2-minute walk from the station to the Disney Parks
By car: Located just 32 kms away from Paris, it is conveniently approachable by car
Best Time to Visit
It's best to start your day at Disneyland Paris nice and early. But be sure to stay till the night for all the Halloween fun!
Sign up for our monthly newsletter
Your dose of travel fix - from hacks and deals to travel tips and everything in between, delivered monthly to your inbox
Please enter a valid email
Unsubscribe anytime
FAQ About Christmas in Disneyland Paris
---
Is Disneyland Paris busy on Christmas Day?
Is outside food allowed in Disneyland Paris?
Can you refill water bottles at Disneyland Paris?
Do Disneyland Paris tickets include the Christmas time shows?
What time do Disneyland Paris fireworks start?
Can you exit and reenter Disneyland Paris?
Can you drink alcohol in Disneyland Paris?
What should I wear to Disneyland in December?