Pablo Picasso is a Spanish painter, an acclaimed sculptor and an influential artist of the 20th century. Owing to his great body of work and an eclectic style, it is said that no painter before him has had an enthusiastic mass audience in their lifetime. Born in Spain, Picasso spent his adult life, or rather his painting heydays in France. Painting ran in his family, and by the age of fourteen, Picasso had already carved a place for himself. During his long career, he painted approximately thirteen thousand paintings for the world to appreciate. But no matter what he painted, sculpted or created, he was always able to capture the true essence of the subject. It was his persistent zeal and intellectual approach that made him a master of the ages during his own life and even decades after.
Picasso Museum Paris - In a Nutshell
---
Handy information
| | |
| --- | --- |
| ⏰ Suggested Duration: | 1.5 to 2 hours |
| ☀️ Best Time to Visit: | Morning Opening Hours |
| 💜 Must See: | Still Life with Chair Caning |
| 🎟️ Picasso Museum Ticket: | €14 |
| 🎫 Rodin Museum + Picasso Museum Combo Deal: | €25.81 |
Must-see
Les Demoiselles d'Avignon
Guernica
Massacre In Korea
The Old Guitarist
The Weeping Woman
Things to know
Number of visitors per year: 7,00,000
No. Of Art Pieces: 5000
Established: 1985
Architect: Roland Simounet, Erik Dhont

Opening Hours And Address
Tuesday - Friday : 10:30 AM - 6 PM
Saturday, Sunday and public holidays : 9:30 AM - 6 PM

5 Rue de Thorigny, 75003 Paris, France
Get there
Why Should You Visit The Picasso Museum?
---
Apart from Picasso's personal collection, the museum hosts an extensive collection of masterpieces designed by old and contemporary renowned artists. There is an outstanding collection of Giacometti's Greek furniture, a unique ensemble of paintings and sculptures, an exceptional series of exotic prints and engravings along with some 100 books illustrated by Pablo Picasso. His large cubist painting Man with Guitar is also on display at the museum. Imagine, an entire floor dedicated to Picasso's own art collection. It includes, paintings like Cézanne's Bathers and L'Estaque, Renoirs. Artistic wonders by Modigliani, Matisse, and drawings by Degas, Chirico to name a few are also represented in Musee Picasso.
All the work is well labelled, along with a handy a booklet guide to help you get around the massive five floors. This masterpiece of a museum is a fast forward like journey through the history of the 20th Century. 300 rich paintings, close to 250 three-dimensional sculptures, photographic archives of 17000 documents, written archives of 10,000 self penned documents; and many other items of Pablo Picasso's creative life can be found here, thus making it a must-visit for every art lover.
Where Can I Get Tickets to the Picasso Museum Paris?
---
Depending on your preferences, your itinerary may vary. Hence it is important to plan ahead, skip the lines and book the best experience.
You may choose to book one of Headout's pre-planned tours , crafted combining the best experiences including the Picasso Museum in a package or book your Picasso Museum tickets individually on the Headout app for just €14.
Top 10 Artworks to See Inside the Picasso Museum Paris
---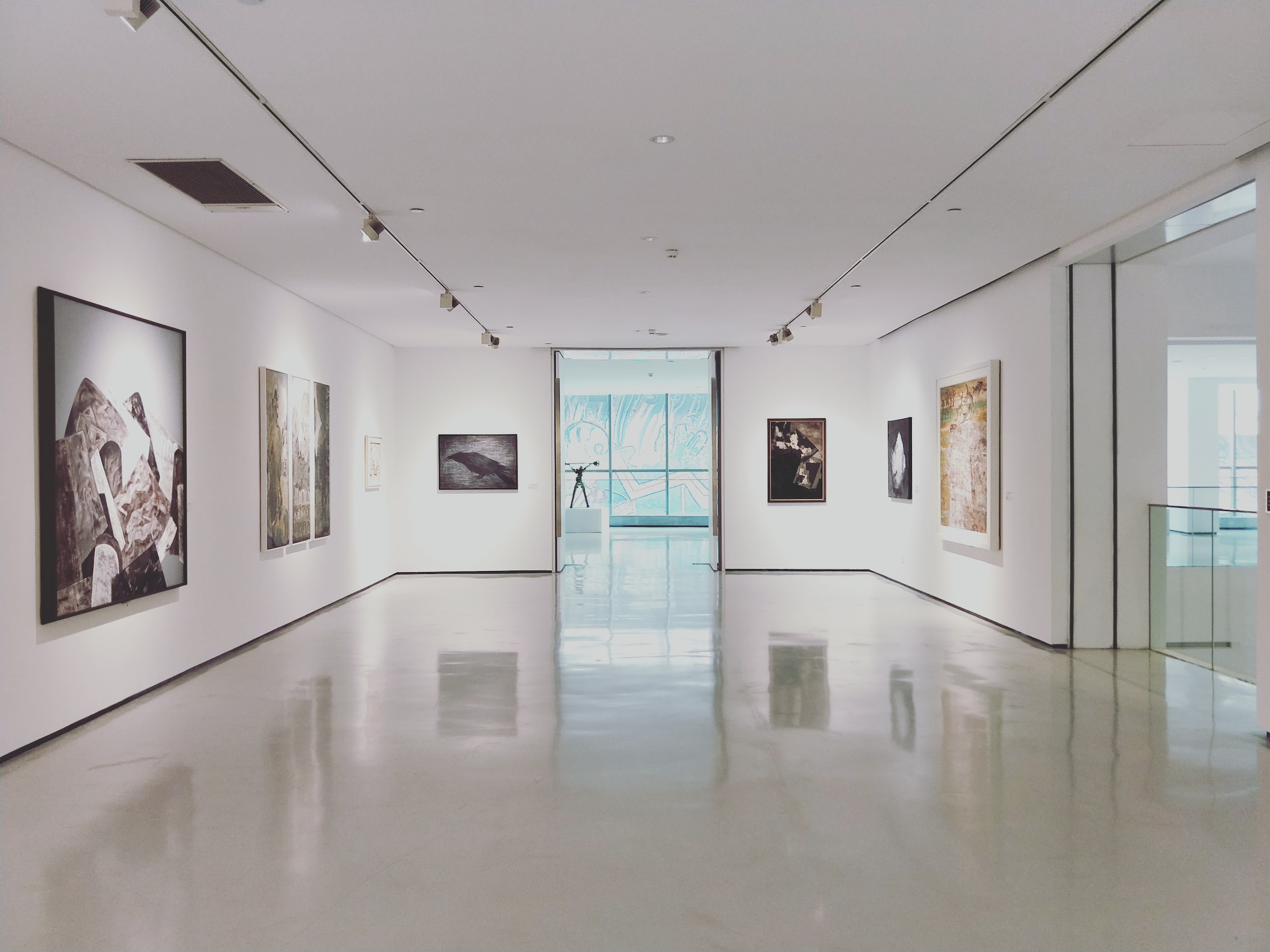 Still Life with Chair Caning
This painting is a still life, with Picasso's unique twist. The objects in the painting are arranged in an abstract way, and the chair is upholstered with actual cane.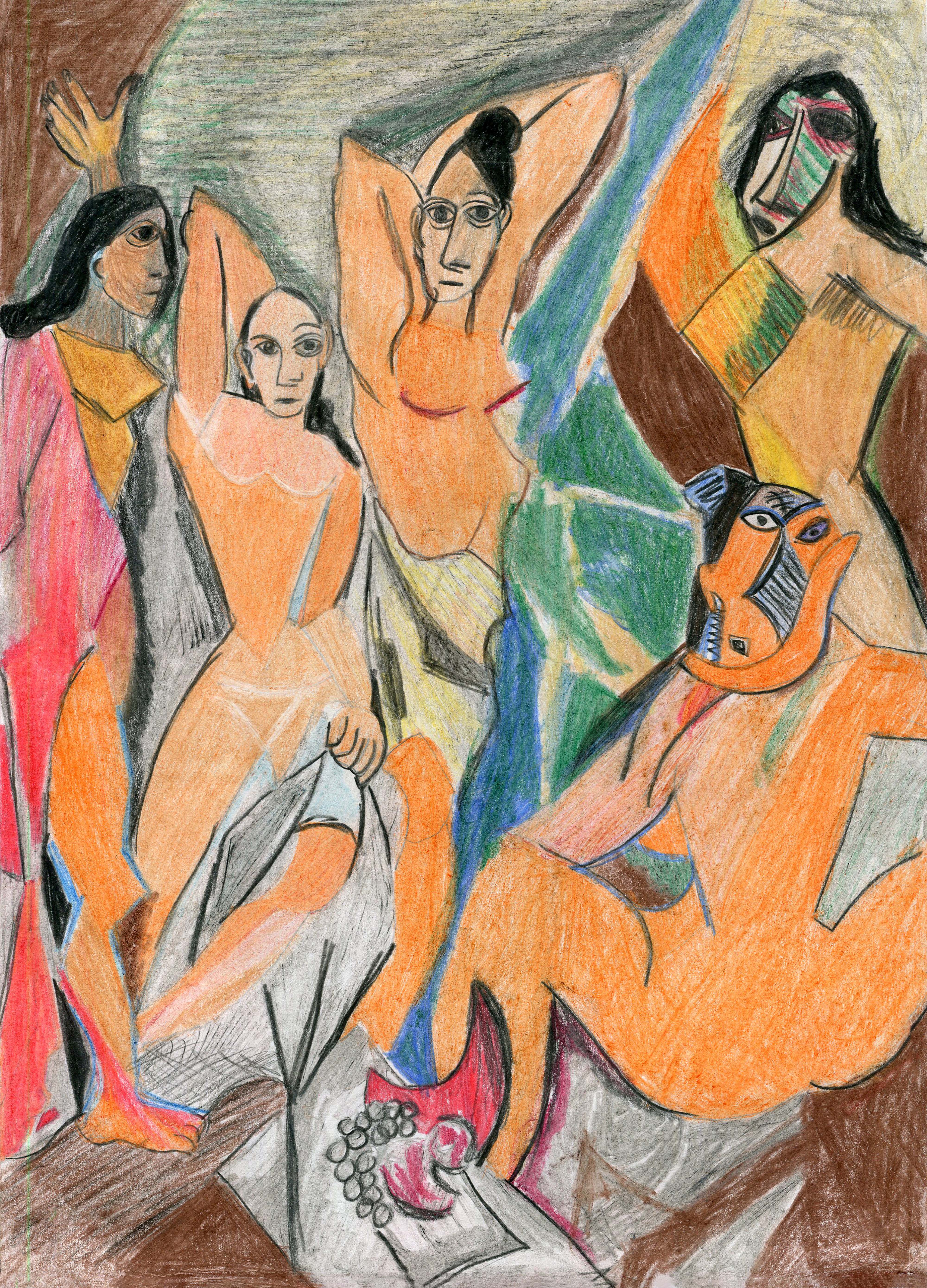 Les Demoiselles d'Avignon
This painting is considered to be one of Picasso's most important works. It depicts five nude women with disconcerting facial features.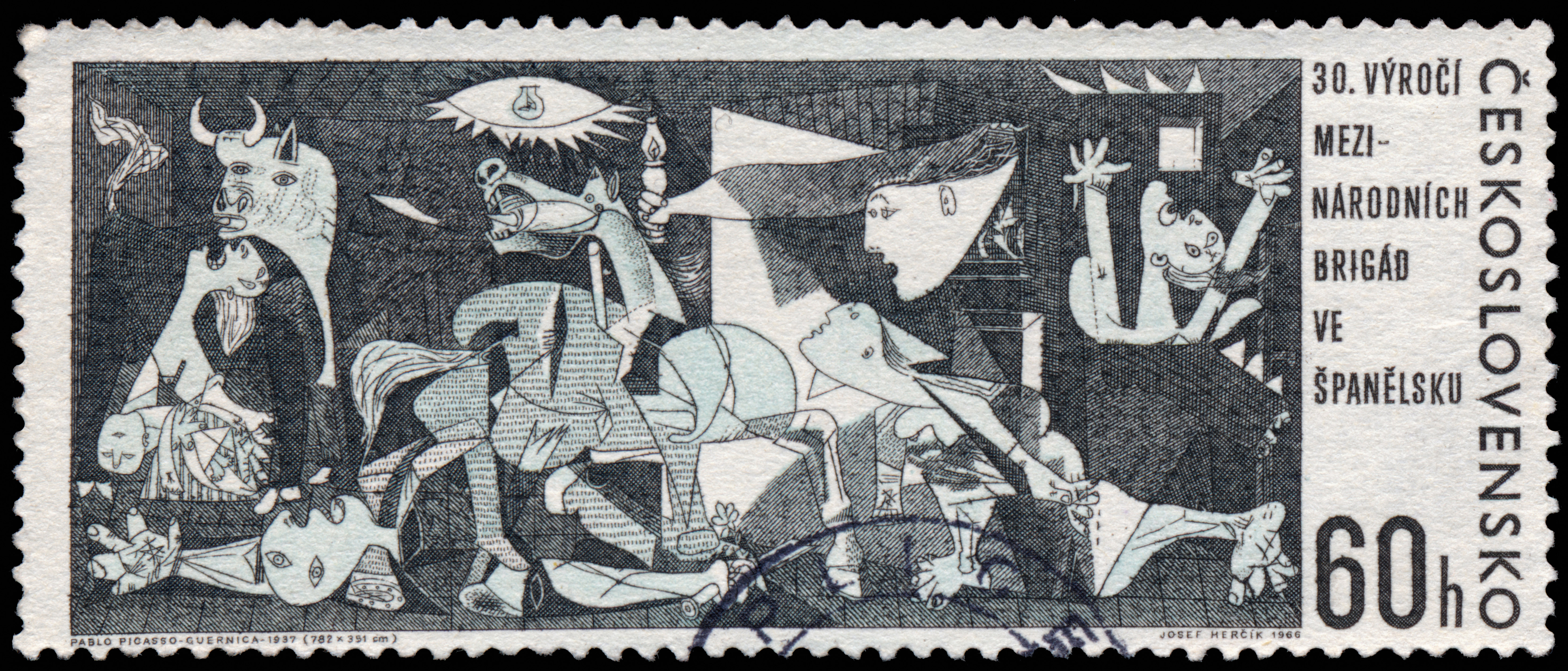 Guernica
This painting was Picasso's response to the bombing of Guernica during the Spanish Civil War. It is a large and powerful work that conveys the horrors of war.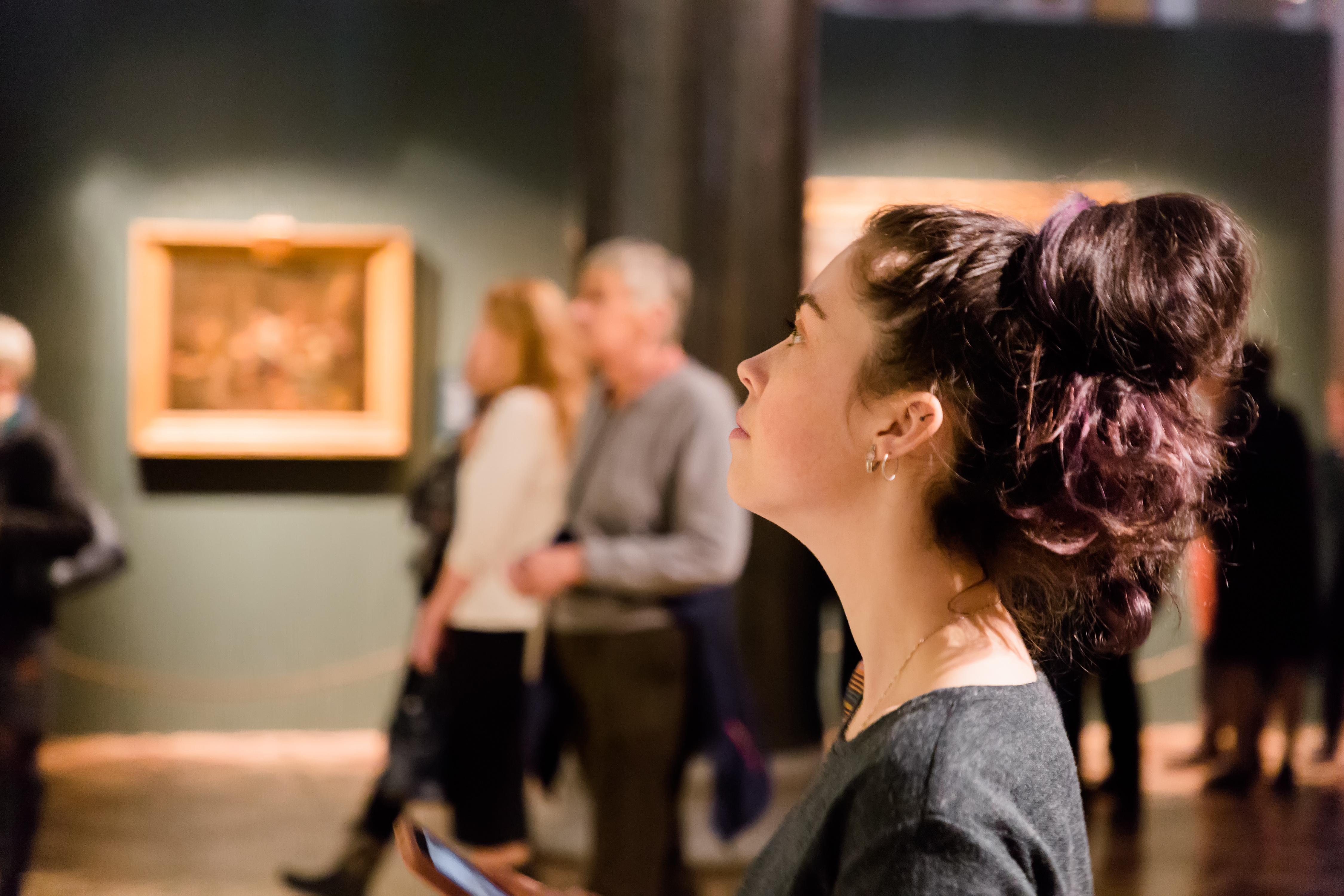 Massacre in Korea
This is one of Picasso's interesting cubism painting known as the Massacre in Korea. This piece talks about the mass killing during the Korean War in the Cold War.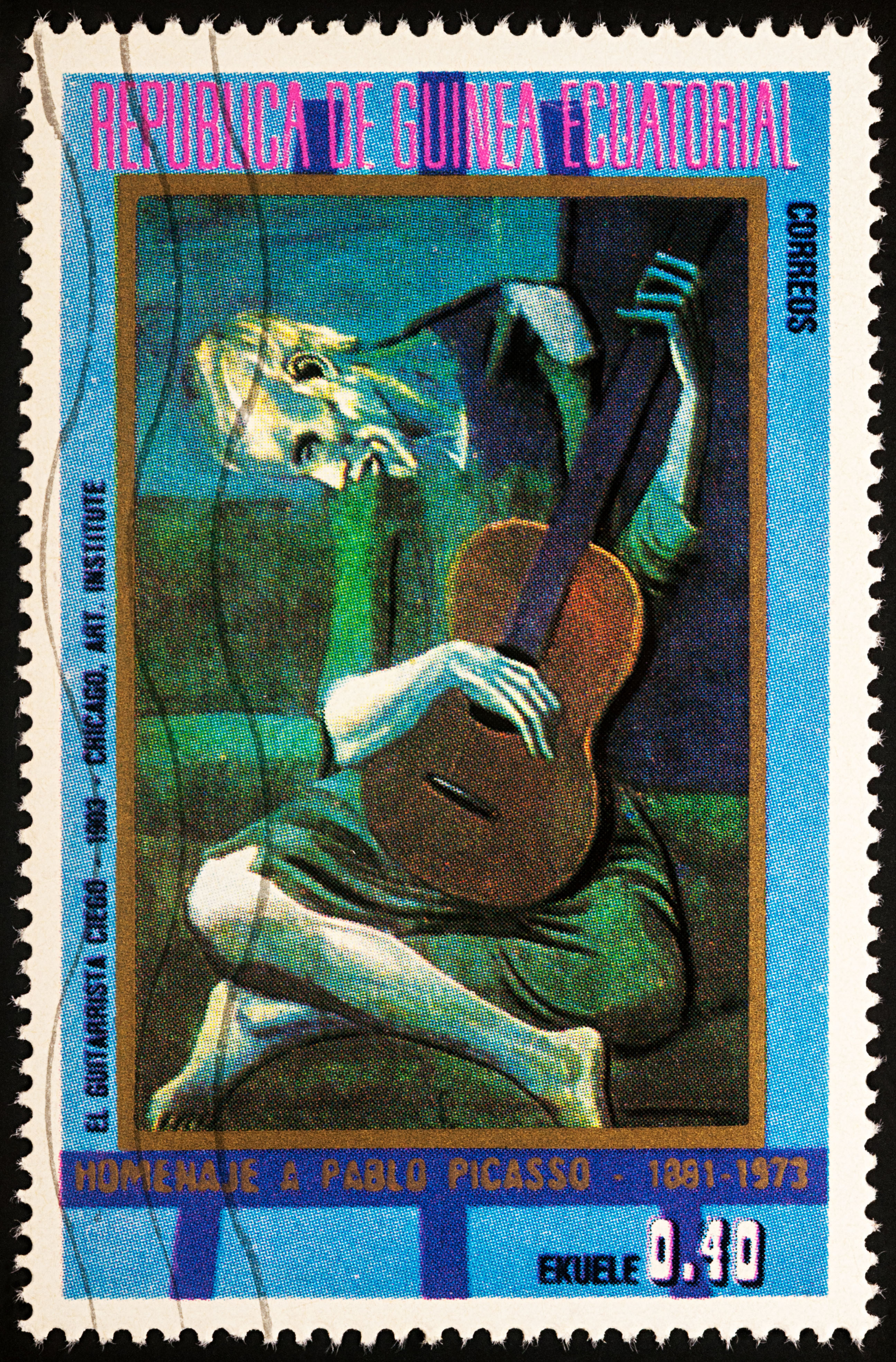 The Old Guitarist
This painting is from Picasso's Blue Period. It shows a blind, poor musician playing his guitar.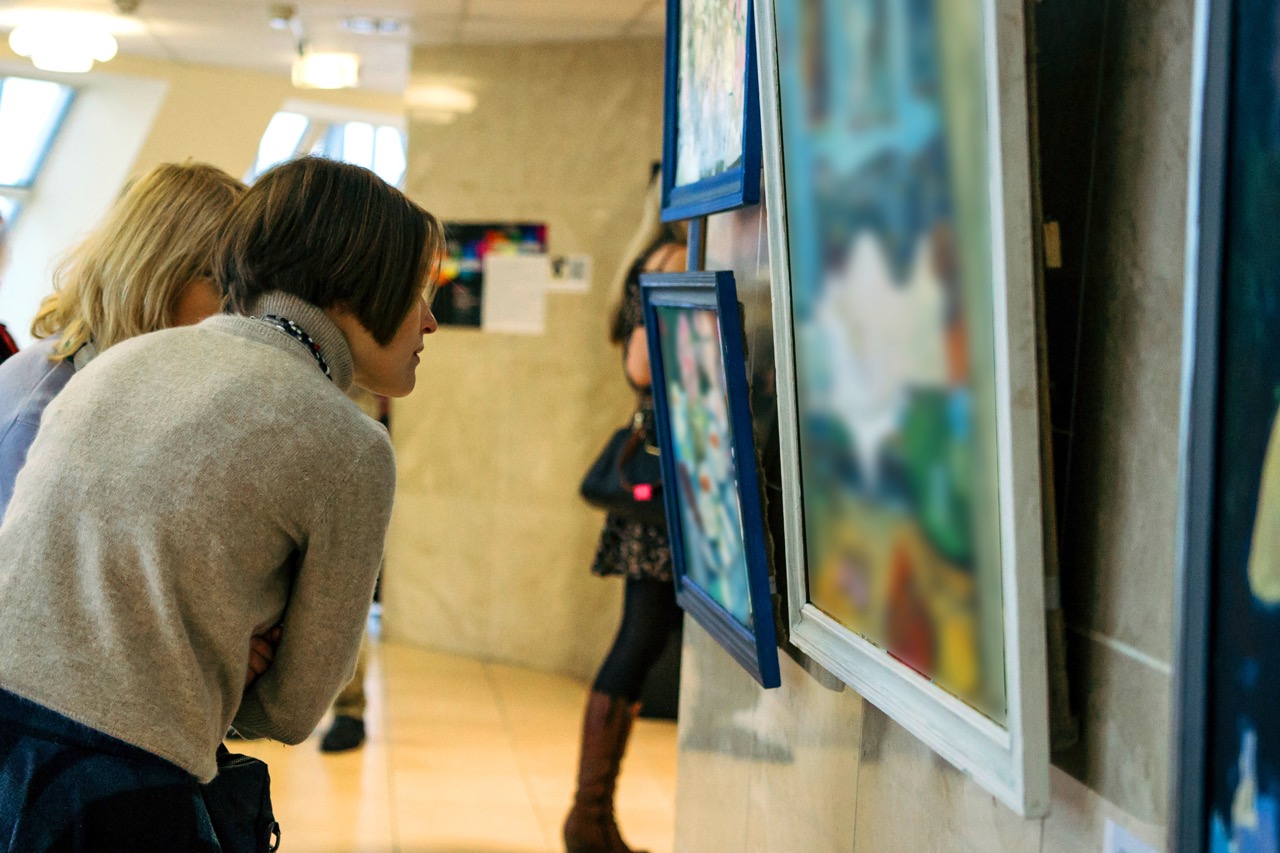 Dora Maar au Chat
This painting depicts Picasso's mistress, Dora Maar, seated on a chair with a cat in her lap.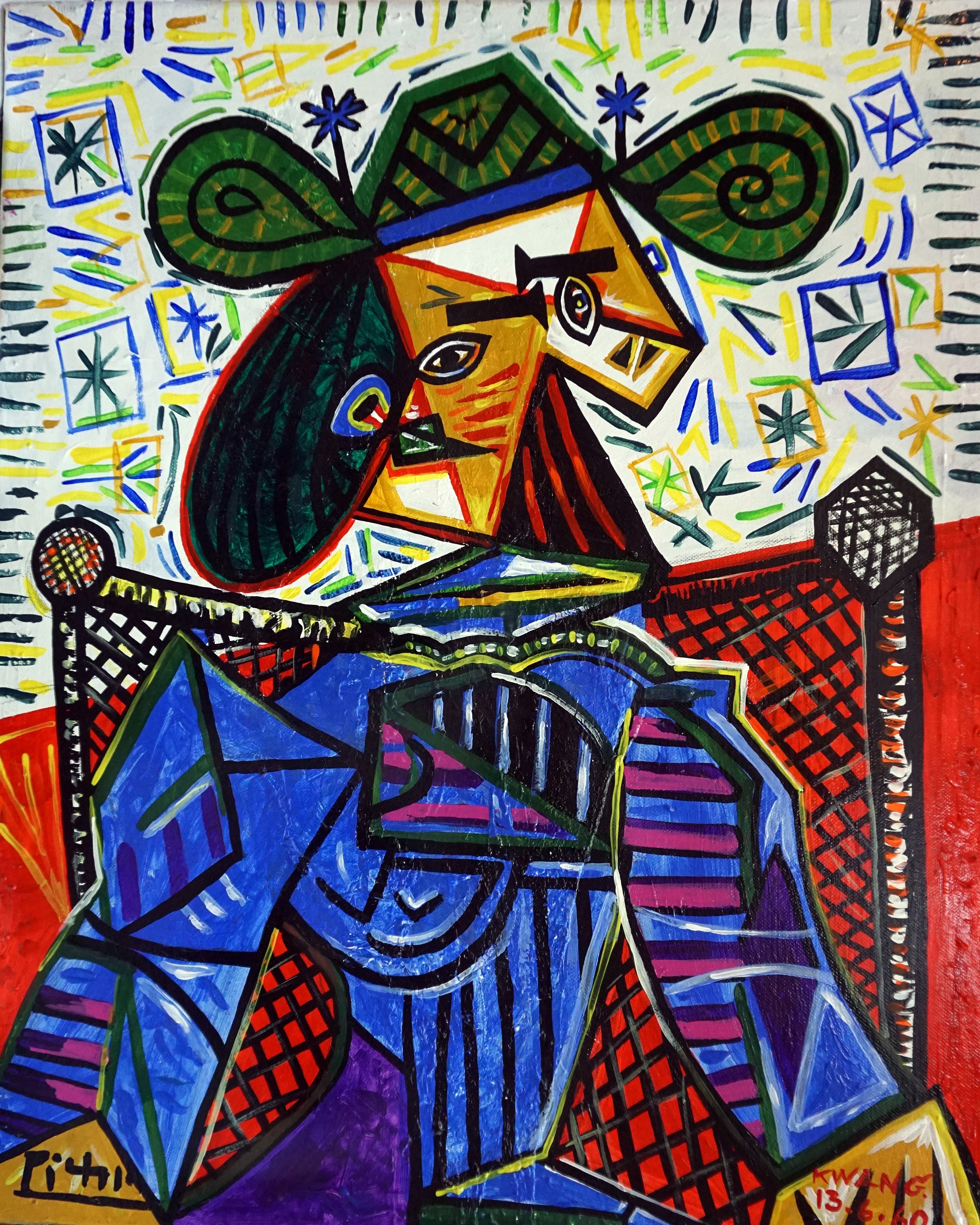 The Weeping Woman
This painting is a portrait of Picasso's mistress, Dora Maar, in agony. Her face is distorted in grief.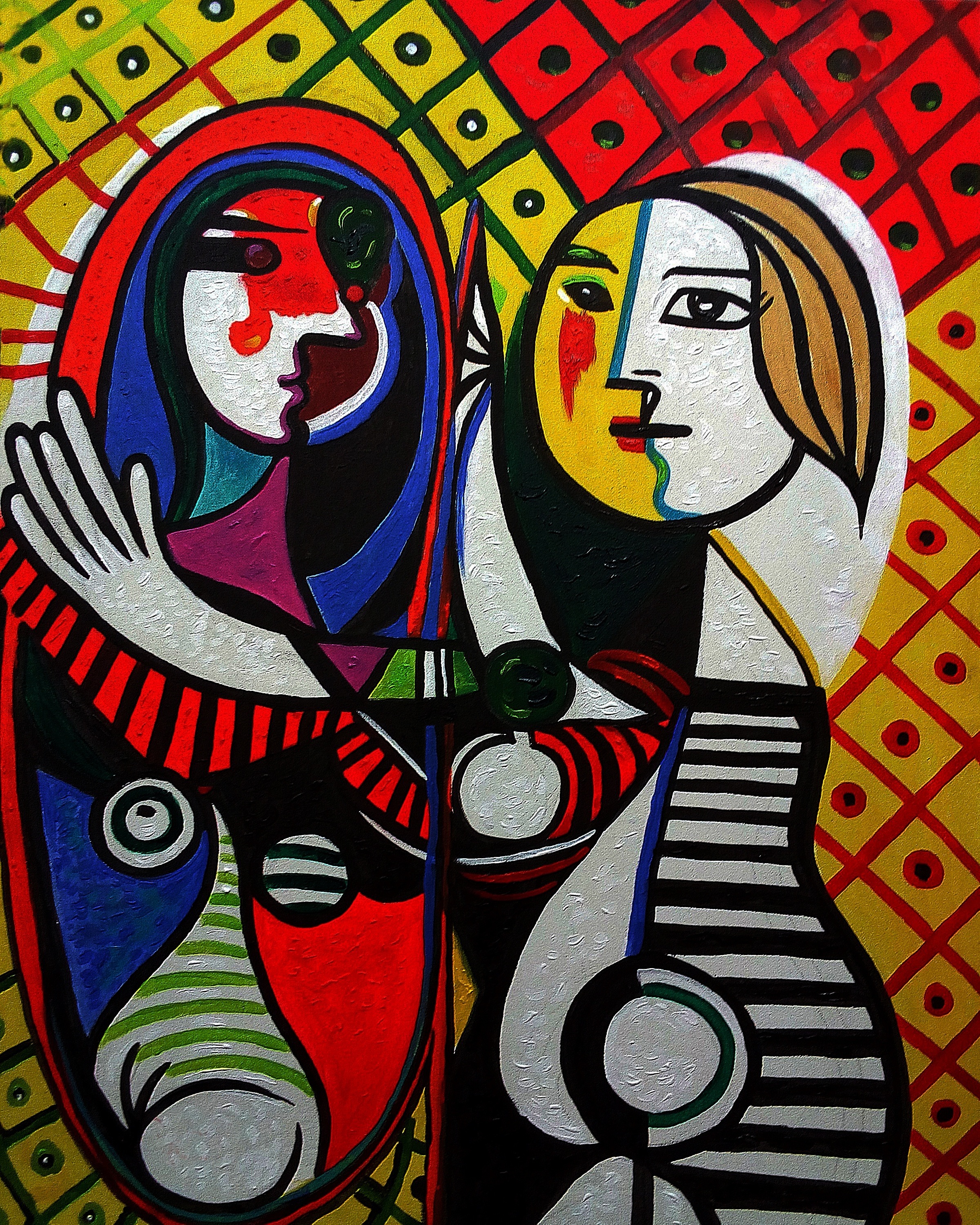 Girl Before a Mirror
This painting is a self-portrait of Picasso's mistress, Marie-Thérèse Walter. She is shown looking at herself in a mirror.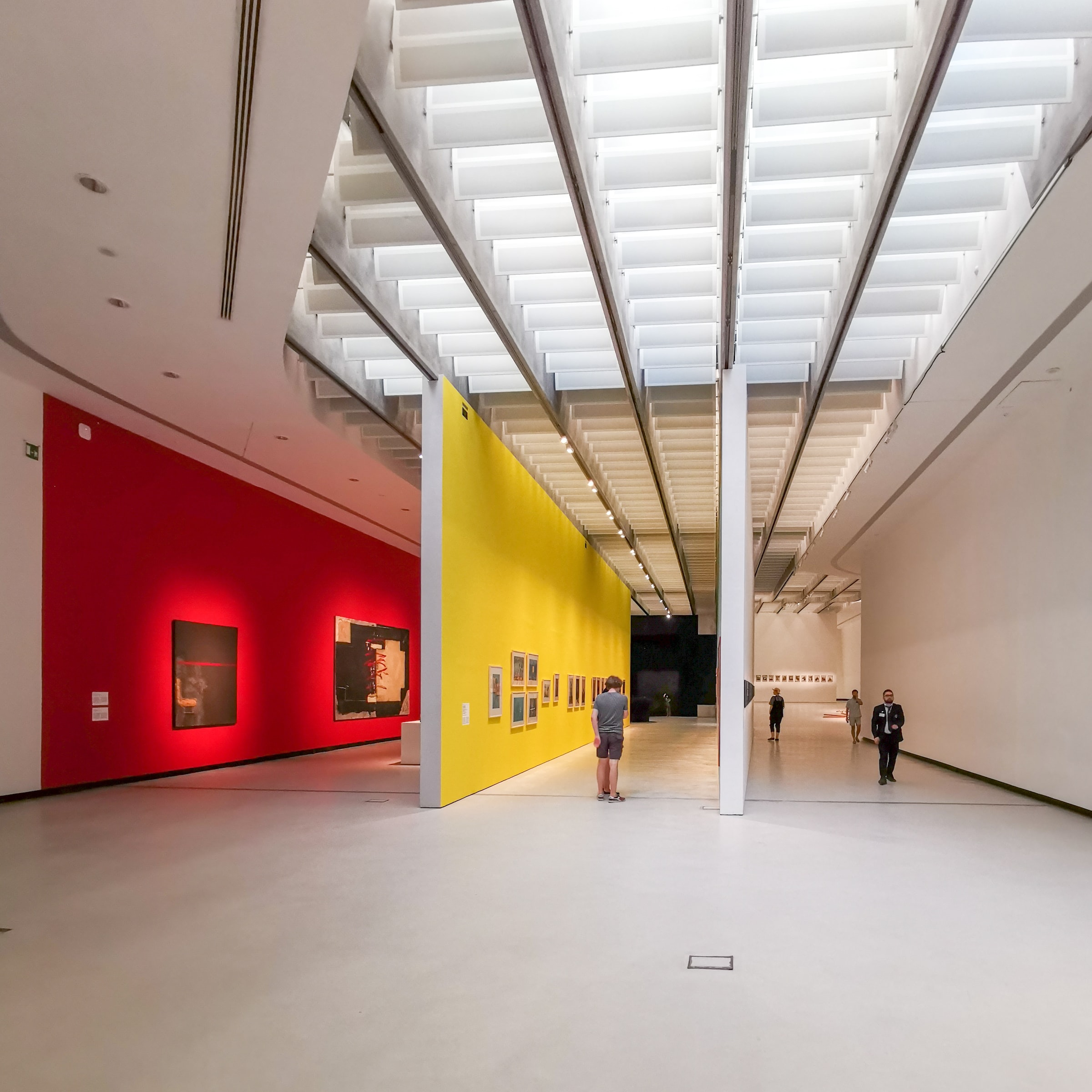 Man with a Pipe
This painting is a portrait of Picasso's friend, the artist Juan Gris. He is shown smoking a pipe and wearing a beret.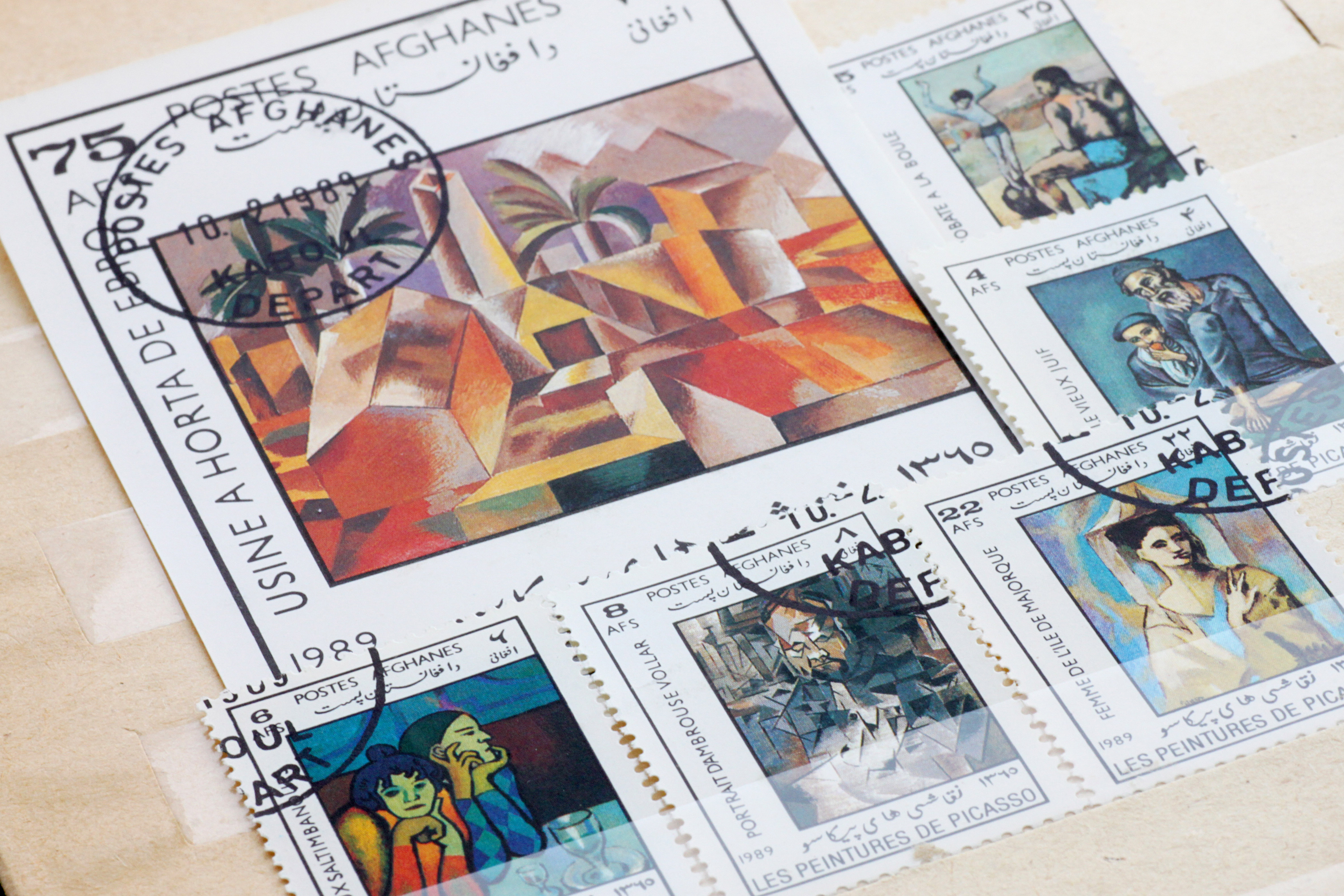 The Woman in the Garden
His largest sculpture during that time was the 'The woman in the garden'. The intriguing factor about this metal sculpture is that it, wherever you look at it from is the right place to be looking at it.
Plan Your Visit
---
Timings
Tuesday - Friday : 10:30 AM - 6 PM
Saturdays and Sundays : 9:30 AM - 6 PM
Last admission is at 5:15 PM.

The museum remains closed on Mondays, December 25, January 1 and May 1. On December 24 and December 31, the museum is open from 9:30 AM - 5 PM.
Getting There
Picasso Museum is located on 5 Rue de Thorigny in Paris. You have the following public transport options available to get to the museum:

Subway - Line 1 of the metro to Saint-Paul Station or Line 8 of St. Sebastien-Froissart Station
RER - Châtelet - Les Halles
Bus - 20, 29, 65, 69, 75, 96
Best time to Visit Picasso Museum Paris
---
October to April are the best months to visit Picasso Museum Paris. The weather is milder and there are fewer crowds. You can also take advantage of cheaper flights and accommodation during these months.

However, if you're looking to experience the city at its most festive, then December is the month to visit. Paris comes alive during Christmas with its twinkling lights, Christmas markets and festive atmosphere. If you don't mind braving the cold, then January and February can also be magical months to visit Paris. The city takes on a whole new character in winter with its cosy cafes and snowy streets.

So whatever time of year you choose to visit Picasso Museum Paris, you're sure to have a memorable art-sy experience!
Insider Tips
---
Buy Tickets in Advance - Get a Paris Museum Pass or a timed-entry reservation to skip the line. This not only saves money but a lot of time. With this pass, you can also enjoy an unlimited number of visits to the museums included in the pack you pick. The Entrance ticket gives access to all exhibitions but does not include a guided visit.

­Arrive Early – Parisians love exploring the museum, thus it gets a tad bit noisy and crowded at times. It is always best to add the museum tour as a priority to visit in the morning. This way you get a peaceful and a much more intimate environment.

­Avoid Tuesday - With Mondays closed, Tuesdays are the busiest at the Museum. So you can buy tickets in advance online and skip the line, or arrive early to escape the crowd.
Picasso Museum Paris Reviews
---
The museum is a wonderful venue to see Picasso's work. The pieces are hung with enough space to appreciate them and there are some interesting sculptures dotted around as well as photos, letters and other artefacts. There is a small cafe with a great terrace where you can admire the decorative sphinxes. The staff are friendly and helpful. There is a fantastic shop opposite selling ceramics and other beautifully designed Picasso - themed items.
NicsM, TripAdvisor, November 2021
This museum has some very unique pictures and drawings that are rarely available anywhere. The collection is organized to provide a view of how Picasso developed his work around the events of his life. There are a lot of good examples of working from photographs, a good collection of blue period and cubism. There are also a few works of his contemporaries to show how art was being perceived at the time.
Deepa, TripAdvisor, November 2021
FAQs: Picasso Museum Paris
---
Yes, the Picasso Museum is worth going. The collection might not be as extensive as at MOMA in New York, but the building is well worth seeing, and the admission fee is waived on Sundays.
Yes, the Picasso Museum in Paris offers free admission: every Thursday afternoon from 6 pm to 9.30 pm. the first Sunday of every month from 9 am to 7 pm. and during the open days: February 12, May 18 and September 24.
General admission tickets includes access to the regular collection + any temporary exhibitions, which costs just €14 with Headout.
Limited capacity: the sale of tickets can end prior to the closing of the museum if the tickets run out. So as to avoid not being able to get an admission ticket, we recommend that you buy it in advance.
Guide to Picasso Museum Paris