Pablo Picasso is a Spanish painter, an acclaimed sculptor and an influential artist of the 20th century. Owing to his great body of work and an eclectic style, it is said that no painter before him has had an enthusiastic mass audience in their lifetime. Born in Spain, Picasso spent his adult life, or rather his painting heydays in France. Painting ran in his family, and by the age of fourteen, Picasso had already carved a place for himself. During his long career, he painted approximately thirteen thousand paintings for the world to appreciate. But no matter what he painted, sculpted or created, he was always able to capture the true essence of the subject. It was his persistent zeal and intellectual approach that made him a master of the ages during his own life and even decades after.
Picasso Museum in a Nutshell
Musee Picasso hosts an extensive collection of the artist's most popular works. More than 400 of his best work are exhibited in this museum, which was in the 17th Century, better known as Hôtel Salé. Imagine a 40 roomed stately building dedicated entirely to exhibiting a permanent collection of more than 5,000 work including paintings, sculptures and drawings; this place speaks grandeur. Picasso used to say, 'Give me a museum and I will fill it'. This is quite evident here. After a prolonged refurbishment, it not only houses Picasso's work but paintings of other famous artists as well. What one also sees at the Picasso Museum is closer to a teaching collection. With scraps and masterworks mixed together, it is this depiction of Picasso's life that the museum preserves - a genius with the ability to convert nothingness into art.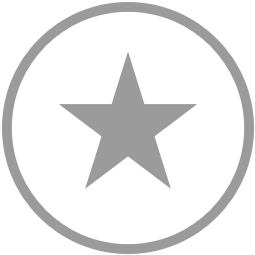 Must-see Exhibitions
The Death of Casagemas
Massacre in Korea
Les Demoiselles d'Avignon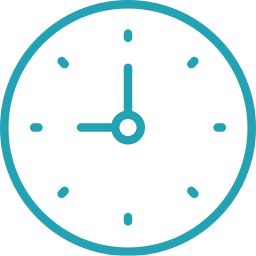 Hours
Tuesday-Friday : 10:30 AM - 6:00 PM
Saturday, Sunday and public holidays : 9:30 AM - 6:00 PM.
Every Monday, January 1st, May 1st, Christmas : Closed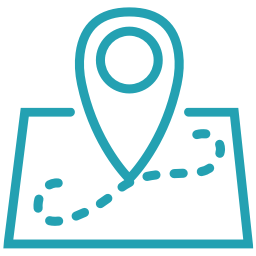 Address
5 Rue de Thorigny, 75003 Paris, France
Get Directions
Priority Access Tickets to Picasso Museum ✪
Price - € 12.00
Quick Jumplinks to Navigate the Guide
Why You Should Visit The Picasso Museum
---
Apart from Picasso's personal collection, the museum hosts an extensive collection of masterpieces designed by old and contemporary renowned artists. There is an outstanding collection of Giacometti's Greek furniture, a unique ensemble of paintings and sculptures, an exceptional series of exotic prints and engravings along with some 100 books illustrated by Pablo Picasso. His large cubist painting Man with Guitar is also on display at the museum. Imagine, an entire floor dedicated to Picasso's own art collection. It includes, paintings like Cézanne's Bathers and L'Estaque, Renoirs. Artistic wonders by Modigliani, Matisse, and drawings by Degas, Chirico to name a few are also represented in Musee Picasso.
All the work is well labelled, along with a handy a booklet guide to help you get around the massive five floors. This masterpiece of a museum is a fast forward like journey through the history of the 20th Century. 300 rich paintings, close to 250 three-dimensional sculptures, photographic archives of 17000 documents, written archives of 10,000 self penned documents; and many other items of Pablo Picasso's creative life can be found here, thus making it a must-visit for every art lover.
Avoiding The Museum Crowd
---
Buy Tickets in Advance - Get a Paris Museum Pass or a timed-entry reservation to skip the line. This not only saves money but a lot of time. With this pass, you can also enjoy an unlimited number of visits to the museums included in the pack you pick. The Entrance ticket gives access to all exhibitions but does not include a guided visit.

­Arrive Early – Parisians love exploring the museum, thus it gets a tad bit noisy and crowded at times. It is always best to add the museum tour as a priority to visit in the morning. This way you get a peaceful and a much more intimate environment.

­Avoid Tuesday - With Mondays closed ,Tuesdays are the busiest at the Museum. So you can buy tickets in advance online and skip the line, or arrive early to escape the crowd.
Picasso Museum Paris Tickets
---
Famous Picasso Museum Exhibitions
---
The painting - The Death of Casagemas, based on his best friend and journey companion.
­A mundane yet wonderful object is Picasso's paint-spattered ladder back chair holding a bowl of brushes . It looks as if the artist has stepped away for a while.
­Another one is an interesting cubism painting Massacre in Korea. This piece talks about the mass killing during the Korean War in the Cold War.
­His largest sculptor during that time was the 'The woman in the garden'. The intriguing factor about this work is that it, wherever you look at it from is the right place to be looking at it.
­The current exhibition Picasso 1932 Année Erotique showcases his masterpiece 'The Dream'. It is an excellent way to explore and love life through Pablo Picasso's art.
­Sculpture of the 'Bull's Head'. Paintings of, 'Ladies in Avignon', "Man with a Mandolin'. Along with many other etchings and drawings, are some of the highlights this museum has to offer.
Picasso Museum Practical Information
---
Timings
Tuesday - Friday : 10:30 AM - 6:00 PM
Saturdays and Sundays : 9:30 AM - 6:00 PM
Last admission is at 5:15 PM.

The museum remains closed on Mondays, December 25, January 1 and May 1. On December 24 and December 31, the museum is open from 9:30 AM - 5:00 PM.
Getting There
Picasso Museum is located on 5 Rue de Thorigny in Paris. You have the following public transport options available to get to the museum:

Subway - Line 1 of the metro to Saint-Paul Station or Line 8 of St. Sebastien-Froissart Station
RER - Châtelet - Les Halles
Bus - 20, 29, 65, 69, 75, 96
Picasso Museum Paris Reviews
---
The museum is a wonderful venue to see Picasso's work. The pieces are hung with enough space to appreciate them and there are some interesting sculptures dotted around as well as photos, letters and other artefacts. There is a small cafe with a great terrace where you can admire the decorative sphinxes. The staff are friendly and helpful. There is a fantastic shop opposite selling ceramics and other beautifully designed Picasso - themed items.
NicsM, TripAdvisor, November 2017
This museum has some very unique pictures and drawings that are rarely available anywhere. The collection is organized to provide a view of how Picasso developed his work around the events of his life. There are a lot of good examples of working from photographs, a good collection of blue period and cubism. There are also a few works of his contemporaries to show how art was being perceived at the time.
Deepa, TripAdvisor, November 2017
Read what others have to say about the Picasso Museum in Paris on TripAdvisor.