If you're a fan of the impressionist era of paintings, a visit to Musee de l'Orangerie is a must-do. A popular art gallery located at west corner of the famous Tuileries Gardens, it has everything you'd expect, and more. From well-known Nympheas (Water Lilies) paintings of Claude Monet, to the paintings of Pierre-Auguste Renoir, Paul Cezanne, and Henri Rousseau, to name a few — here's everything you need to know about visiting the Musuem!
Musee de l'Orangerie in a Nutshell
---
Musee de l'Orangerie in a Nutshell - Things to know
| | |
| --- | --- |
| ⏰Suggested Duration: | 2.5 hours |
| ☀️Best Time to Visit: | Early morning or early afternoon |
| 🎟️Musee de l'Orangerie Tickets starting price: | €12.50 |
| 📍Location: | Tuileries Garden |
| 🚇Closest subway station: | Ottaviano-S. Pietro - Line A |
Musee de l'Orangerie Opening Hours
9 am to 6 pm everyday, except Tuesdays
Last admission: 5:15 pm
Must-see at Musee de l'Orangerie
The Ceiling
The Last Judgement Frescoe
North Wall
South Wall
Musee de l'Orangerie Address
Jardin Tuileries, 75001 Paris, France
Get there
Why Visit Musee de l'Orangerie
--- 1.Musee de l'Orangerie is an iconic museum. And if that's not enough, it houses a large collection of 20th century art by famous artists such as Picasso and Cezanne, to name a few.
2. If you've heard of Monet's famous eight Water Lilies mural, this is your chance to see it in person!
3. Admire famous works of art such as the L'Origine du Monde & The Artist's Studio by Gustave Courbet, Starry Night Over the Rhone & the Van Gogh Portrait by Vincent Van Gogh, and many more!
4. The room for 'peaceful meditation amongst the flowring aquarium' is essentially a must-visit.
Musee de l'Orangerie Tickets - Which One Should You Buy?
---
The Orangerie Museum is a favourite among tourists and locals alike, as it IS the perfect way to end a day with a beautiful sunset and some art. Hence, long waiting lines are natural. Here are the top rated Musee de l'Orangerie tickets you can buy, so you can save time and dime:
Buy your Musee de l'Orangerie tickets on Headout and save €6 using the code: GOPARIS
Headout Ticket Hack: If you're visiting Musee de l'Orangerie, why not visit Musee d'Orsay while you're at it too? It's close to this museum, it's beautiful, has tons of artwork to look at, and we have a steal-deal combo ticket for the two together that'll make it all worth it!
Book now!
Top things to see at Musee de l'Orangerie
---
1

Water Lilies by Claude Monet
Monet not only donated this beautiful piece of art to the museum, but he also played a huge role in the architectural design of the building with architect Camille Lefevre.
When you see this painting, prepare to be awed! 2

The Paul Guillaume and Jean Walter Collection
This collection of 148 artworks ranging from the 1860s to the 1930s - including Impressionist, Modernist and African artworks is known for being one of the finest collections in all of Europe! A world-renowned artist, Picasso has put up some incredible works of art in the museum. A well-known printmaker, sculptor, and ceramicist - his work will leave you mesmerised! 4

Amedeo Modigliani's Artworks
An artist famous for his artworks of portraits and nudes in the portrait style, some of his famous artworks include Redhead Girl, Woman with a Velvet Ribbon, The Young Apprentice, and Antonia. And this is just to name a few. Some of the famous artworks by Andre Derain at the Orangerie Museum include Rose in a Vase, The Painter's Niece, Trees and Village, The Road, and Le Grand Morin.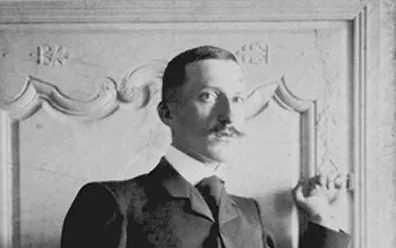 Plan Your Visit
---
Musee de l'Orangerie Opening Hours
Orangerie Museum is open from 9 am to 6 pm, every day, except Tuesday
Getting to Musee de l'Orangerie
By Bus
The buses that'll take you to Musee de l'Orangerie are 20, 66, 72, and 73.

By Metro
The metros that'll take you to the closest station near the Orangerie Museum are 1, 12, and 8.

By Train
Trains J,L, and N are your trains to glory. No wait, trains to the museum. 😛
Best Time To Visit Musee de l'Orangerie
While there is no perfect time to visit the museum - it's an established fact that the views are best during sunset. Ideally, it's also the perfect time to bump into a plethora of people. If you're someone who loves beating the crowd, sometime early afternoon, or late evening should be the best time to visit. Also, if you have the chance, always go a weekday.
Thing to do near near Musee de l'Orangerie
---
Here are some top attractions which are located near the museum, that you should add to your itinerary.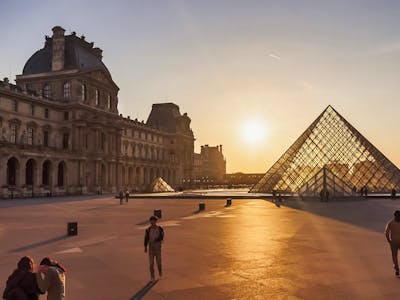 Louvre Museum
Visiting the Louvre Museum is the world's most visited museum, it is home to some of the most renowned works of art, such as Venus de Milo and the Mona Lisa. The museum is home to over 380,000 objects and around 35,000 works of art spread across an area of over 650,000 square feet.
Tuileries Garden
Located between the Louvre and the Place de la Concorde, the Tuileries Garden is a public park that was first opened in 1667. A morning visit is a perfect time to explore the lush gardens, the vibrant plant life, and the two water bodies of the park. The cool weather also imparts a certain beauty that makes visiting the garden in the morning a must, especially in spring.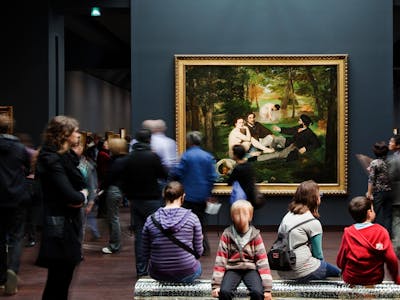 Orsay Museum
The Musee d'Orsay is an art museum. It is home to mainly French art dating from 1848 to 1914 and includes sculptures, furniture, and photography, in addition to paintings. You can continue your artistic journey at this museum, exploring works by artists such as Van Gogh, Monet, Cezanne, Renoir, and more!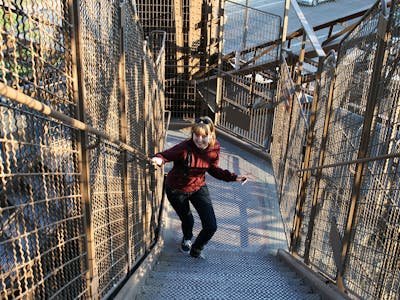 Eiffel Tower
Visiting the Eiffel Tower is a must when in Paris. To make the visit a little more challenging, you can take the stairs to the second floor. You will be climbing a total of 674 steps, which will take about 30 to 45 minutes to ascend.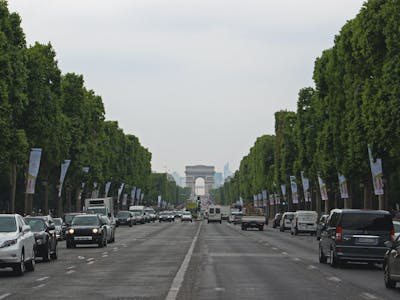 Champs-Elysees
Champs-Elysees is an Avenue in Paris, and is 1.9 kilometers long and 70 meters in width. At one end is the iconic Arc de Triomphe, and at the other end is the Place de la Concorde. The Champ-Elysees avenue is home to numerous luxury stores, cafes, and restaurants, and is often regarded to be one of the most beautiful avenues in the world. You can also admire the spectacular Arc de Triomphe in all its glory at one end of the avenue.
Restaurants Near Musee de l'Orangerie
With good art, good food is primary. Here are the restaurants where you can find the best meals to unwind with after an amazing day at the museum:
---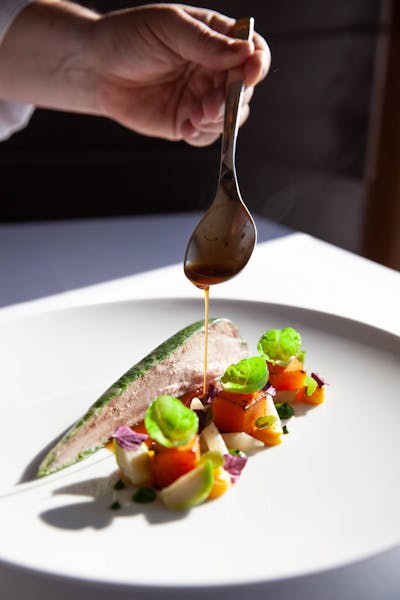 Café Des Marronniers
Located on the right side of the Louvre, alternatively, in the heart of the Tuileries Garden, the Café Des Marronniers , is a good option to have a quick bite and offers delicious quiches, salads and desserts. Classic French cuisine, we're coming for you!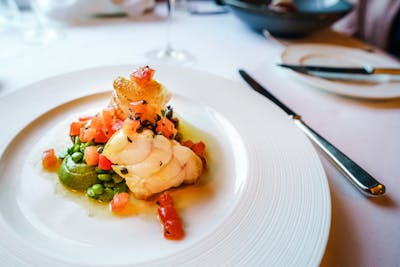 Flottes
One of the best restaurants in town for proper French food, Flottes is the place to be! Famous for its escargot, foie gras, duck confit, and onion soup, Flottes is the perfect spot to be when you're hungry and need prompt service.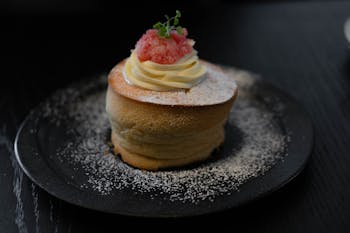 Le Souffle
A one-stop shop for the best European food in town, Le Souffle is certain to raise your spirits every time you visit. Oh also, don't forget to try the souffle - it's in the name!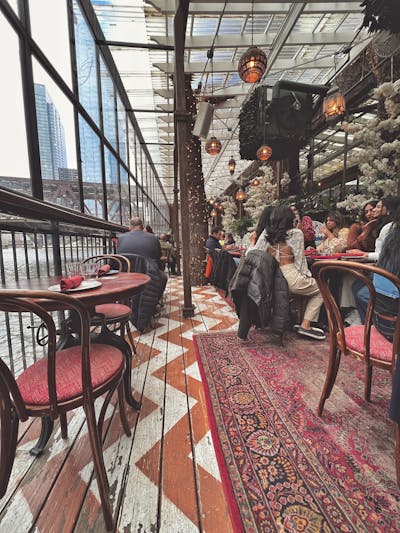 Mozza&Co
For views, good food, good service, and an hour or two of relaxing, head to Mozza & Co for a meal and know that you shall not be disappointed. It comes very well recommended!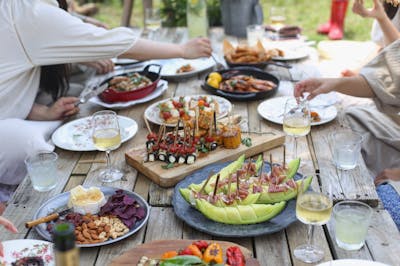 Mado A Paris
If you love drunch, this is where you should have been...yesterday. Ideally THE perfect spot for catching up friends and family while eating great food and getting drunk, Mado A Paris is definitely a must-visit.

Frequently Asked Questions
---
Where is Musee de l'Orangerie?
How much does a ticket to Musee de l'Orangerie cost?
Who built Musee de l'Orangerie?
When does Musee de l'Orangerie open?
How can I buy Musee de l'Orangerie tickets?
Do I need tickets to enter the Orangerie Museum?
Musee de l'Orangerie Guide